5 New Acorn TV Original British TV Shows Coming to Acorn TV in 2022
In some cases, we earn commissions from affiliate links in our posts.
Last Updated on January 7, 2022 by Stefanie Hutson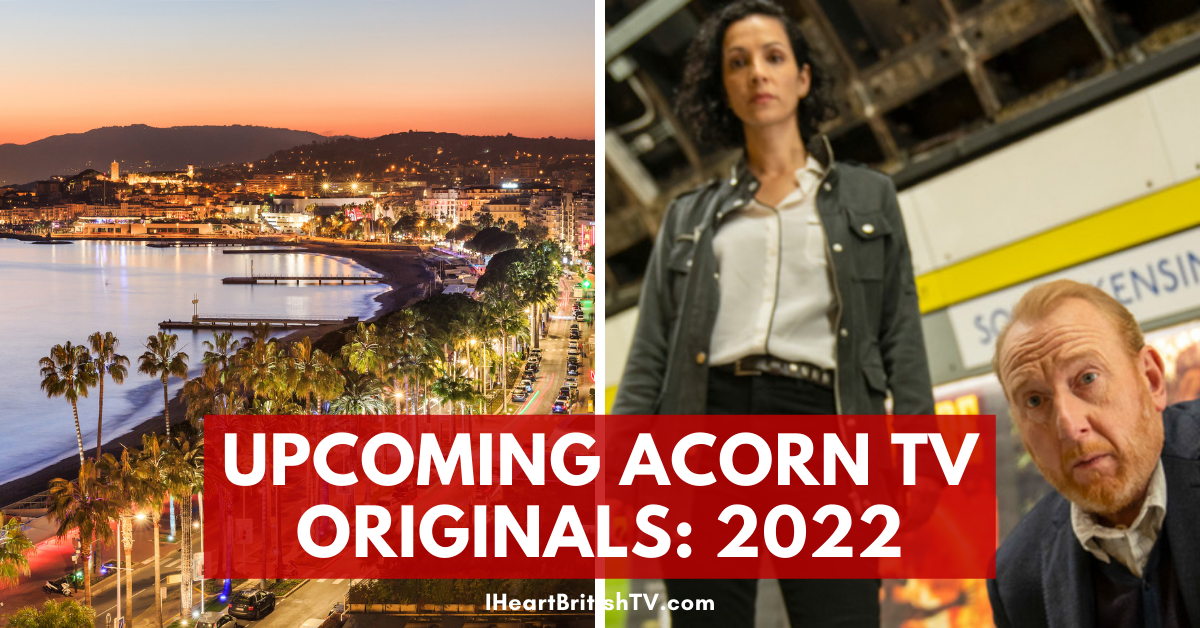 In recent years, Acorn TV has been ramping up production on Acorn TV Originals. It's gotten increasingly difficult for any streaming service to get their hands on British TV shows they didn't have a hand in producing (just look at Netflix), so it's pretty much essential for them to make more of their own if they want to continue to offer tons of high-quality British content at such a reasonable price. The British TV secret is out, and everybody wants more of it.
The great news is that this means all kinds of new and original shows for those of us who like British TV – and because British TV seasons are so short (and relatively low-budget, as TV goes), Acorn TV and other networks are able to test out all sorts of unique concepts that would never make it on traditional American network TV.
In the coming months, we can look forward to the return of at least 2 Acorn TV Originals: season 4 of Agatha Raisin and season 2 of Queens of Mystery. A little further down the road, we know that season 2 of Whitstable Pearl goes into production shortly.
But what about the entirely new stuff? The good news? There are quite a few new ones on the horizon.
Also, to be extra clear – this is NOT all that's coming to Acorn TV in the new year, and it's not the upcoming schedule of premieres. You can view the most recent schedules here: "What's New on Acorn TV?"
Not an Acorn TV subscriber? You can browse their offerings and sign up HERE.
5 New Acorn TV Originals Coming to Acorn TV in 2022
At present, exact dates are not available for any of the shows below. We've been told to expect them at some point in 2022, but it's still early enough that things could change. None of the shows listed here have American premiere dates yet.
The Chelsea Detective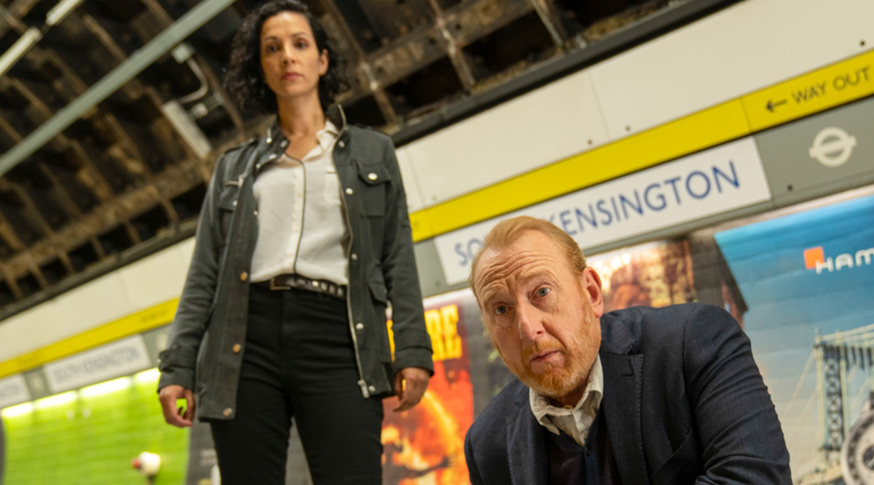 Adrian Scarborough (Gavin & Stacey, Miranda) stars as Detective Inspector Max Arnold, a recently-separated officer who lives on a battered houseboat while holding out hope that he'll soon be welcomed back to the flat he once shared with his wife.
Along with his colleague Priya Shamsie (Sonita Henry), he'll investigate deaths in the London borough of Chelsea – a posh and lovely place with a dark underbelly full of greed and corruption and murder.
In one case, they'll investigate the death of a London Underground stonemason. The victim was a lonely and devout man who believed he was receiving biblical messages – and initially, the investigation will lead Arnold to wonder if perhaps there's a real-life haunting going on. Still, they'll press on to find the real explanation for what's happening.
Later, they'll tackle the case of a social media figure and wife of a restaurateur who's been reported missing. As a missing persons case transitions to homicide, Arnold will find himself in the middle of a chaotic, family-run restaurant.
In another case, a security guard will be found dead, stabbed to death and leaving behind a terminally-ill wife. They'll soon find that nothing is as it seems in the life of this seemingly well-liked, simple man.
In the UK, the series will debut on the 7th of February on Acorn TV – but we've yet to see an official US date. There will be four feature-length episodes in the first season.
Harry Wild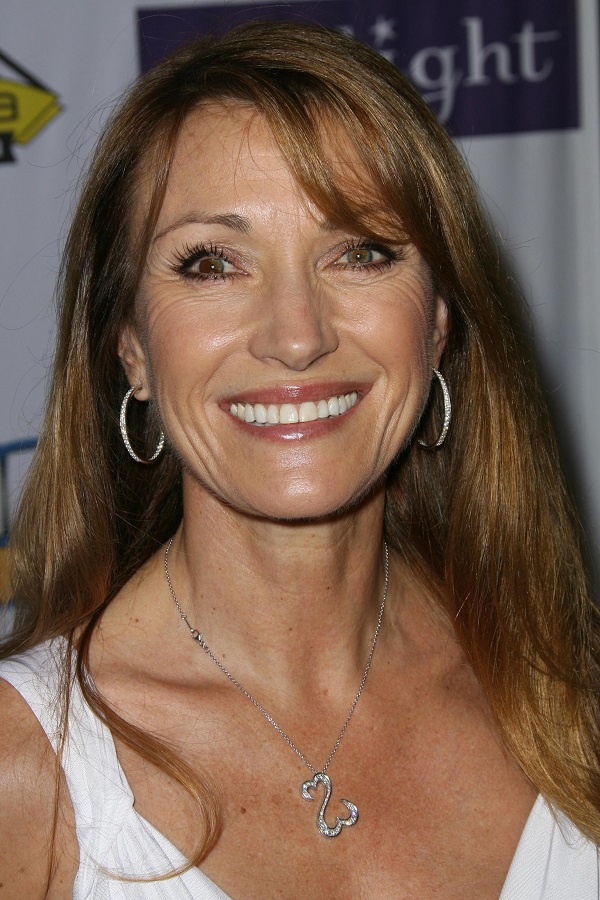 Jane Seymour (The Kominsky Method) stars in this series about a recently retired English professor with a knack for investigation and a tendency to interfere in her police detective son's cases. When the series kicks off, she's staying in his home recovering from a mugging and she stars poking around in his work.
While there's no set date at this point, we know Jane Seymour was spotted on the set in Dublin last summer, and that she was driving a red classic BMW. On Seymour's Instagram, she mentioned an injury on the set where she fell and got a hairline fracture in her kneecap – but she was able to continue working with the help of a double for any "kneecap scenes".
Though we've yet to see an official air date, IMDb does have a list of episodes (no descriptions yet):
When Harry Met Fergus
Samurai Plague Doctor Kills for Kicks
Mincemeat
An Unhappy Happy is a Dangerous Thing
A Corpse in My Soup
Best Laid Schemes
The Mystery of Granny Susan's Fun Time Wig
No One Here Gets Out Alive
Hidden Assets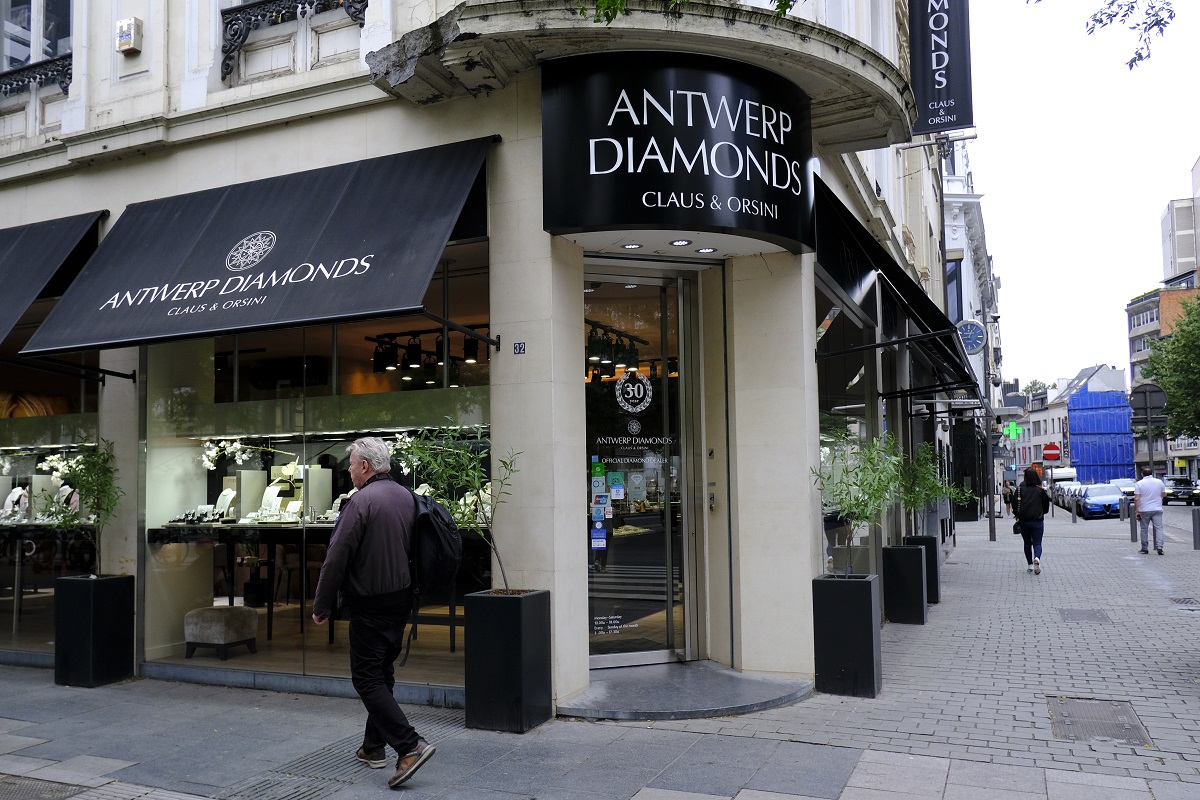 Ireland (so not strictly British, but still within the British Isles). Set in County Clare, Ireland and the Belgian diamond capital of Antwerp, this series follows the action after a routine raid uncovers a link between a wealthy Irish family, a stash of rough diamonds, and a number of bombings in Belgium. The series will star Angeline Ball (Keeping Faith), as DS Emer Berry, along with Simone Kirby (His Dark Materials) and Peter Coonan (Cold Courage).
Signora Volpe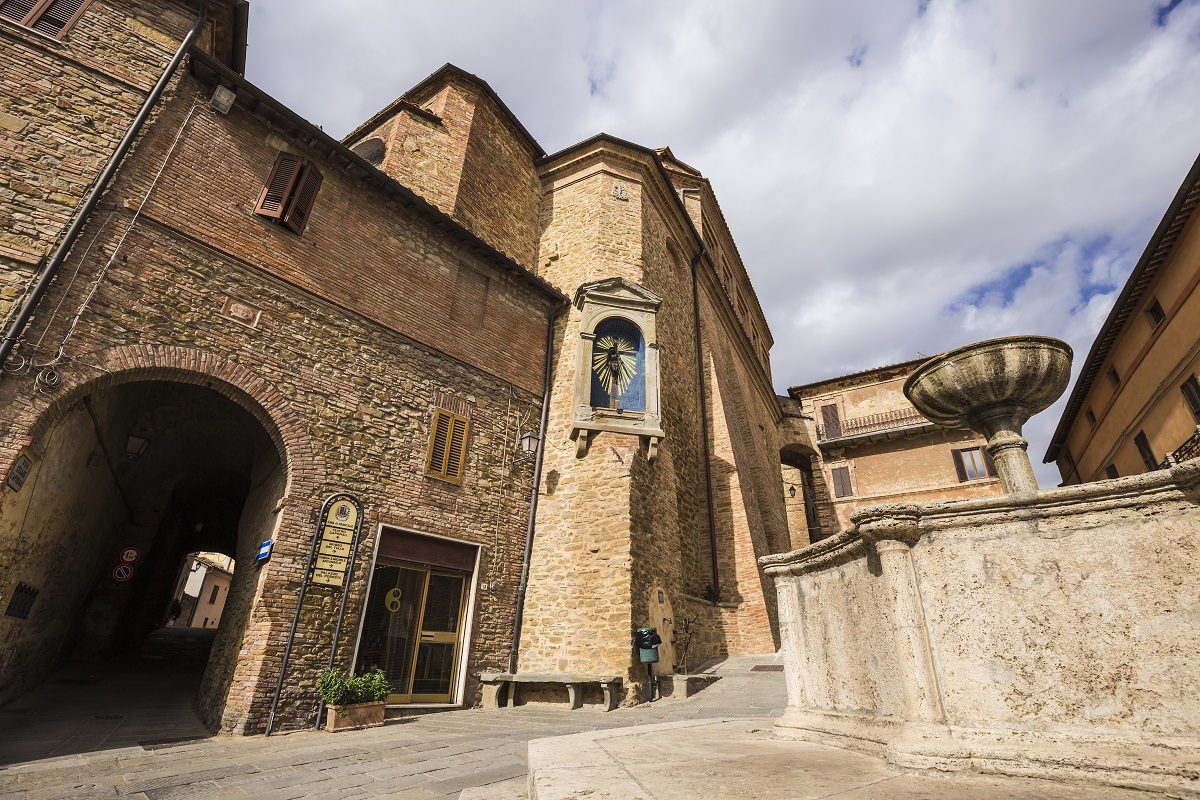 Emilia Fox (Silent Witness) stars in this series about a disillusioned British spy-turned-detective living in the heart of Italy. Trouble seems to follow wherever she goes, but her career as a spy has left her with all the right skills for investigation.
After her years of work in MI6, Sylvia heads to Umbria to visit her sister Isabel (Tara Fitzgerald, Game of Thrones)…and decides to stay. While she's trying to start her new life in Italy, she finds herself involved in investigation after investigation. Her bravery, nosiness, and desire for justice prevent her from standing back when bad things happen.
The series began filming in Italy in May 2021, so it shouldn't be too much longer before we start seeing promotional photos and/or hearing more about a date. It will be made up of three 90-minute installments.
Signora Volpe is created, written, and executive produced by Rachel Cuperman and Sally Griffiths (Midsomer Murders). The show's other executive producers are Marc Samuelson and Josie Law for Route 24, Catherine Mackin for Acorn Media Enterprises, and Emilia Fox and Dudi Appleton (Silent Witness, Thorne).
Cannes Confidential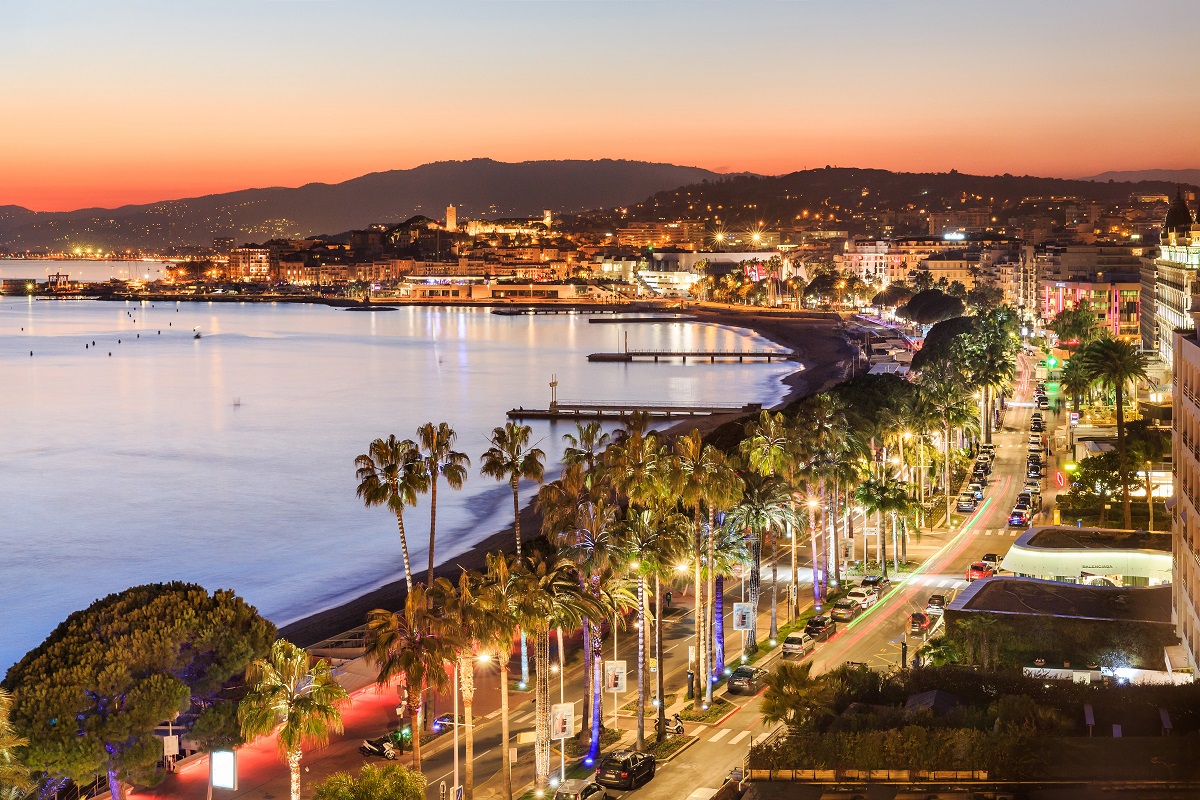 This France-based Acorn TV Original mystery focuses on the relationship between an underdog female cop and an ex-conman who's on the run from both the mob and the police. It's a classic odd-couple investigative series with a broader arc focusing on the main character's quest to find out who framed her father for murder.
Season 1 will be an eight-part comedy-mystery-romance, and it was written by veteran Midsomer Murders and Van der Valk writer Chris Murray. The series was delayed due to the pandemic, and few details are available at this point.
What Are You Looking Forward to on Acorn TV?
What upcoming shows are you most excited about? And keep in mind, this is just a look ahead at brand new Acorn TV Originals on the horizon – not a complete schedule. If you want the most recent premiere schedule, you can find it here: "What's New on Acorn TV?"
Prefer to look at shows already available to watch? Check out:
Save it to Pinterest!