The Best New British TV Shows on PBS Masterpiece in 2021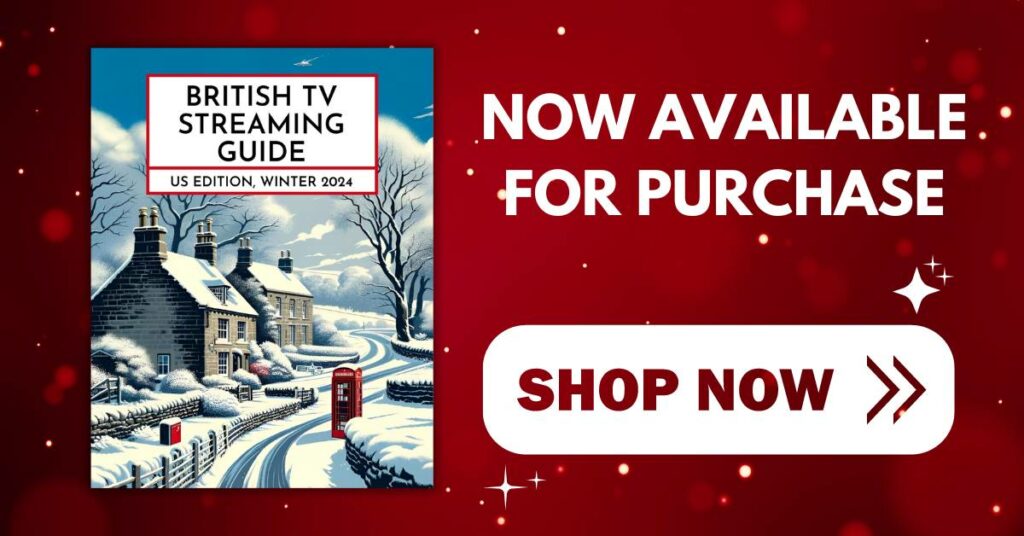 The British TV Streaming Guide: US Edition, Winter 2024 is now available. Get yours HERE.
In some cases, we earn commissions from affiliate links in our posts.
Last Updated on December 31, 2021 by Stefanie Hutson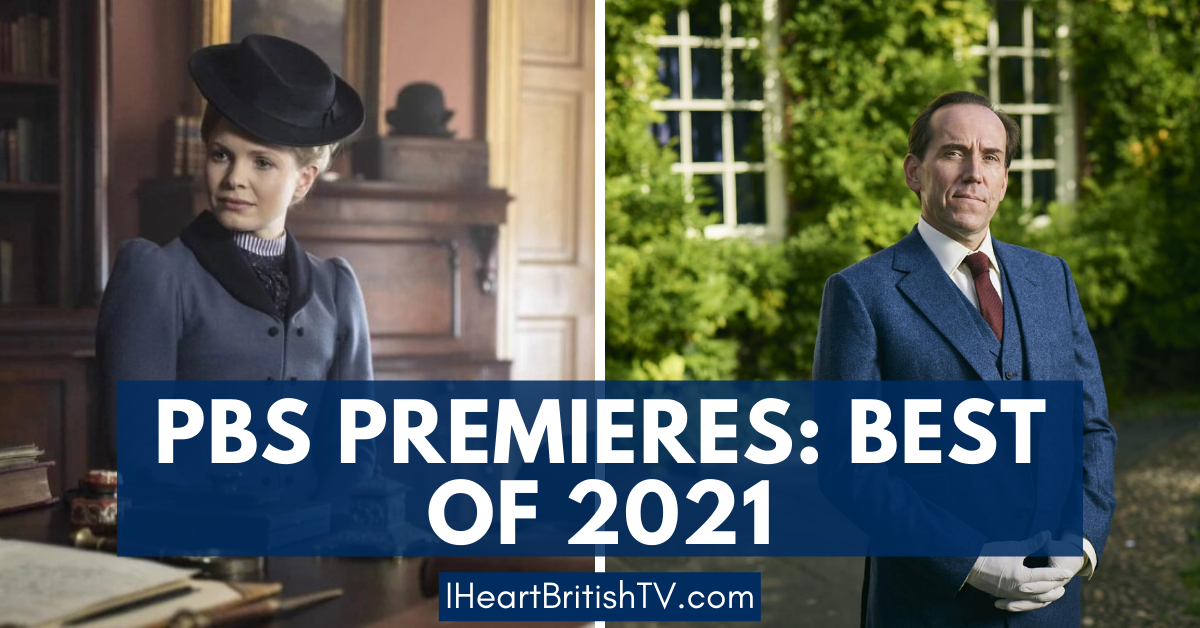 As we approach the end of the year, we like to look back on what's happened in the world of British TV over the last 12 months. 2021 programming was still heavily impacted by all the shutdowns, additional costs, and scheduling conflicts of the pandemic – but there were some good shows that managed to make their way onto our screens.
In this post, we'll take a look at the best new shows to hit PBS Masterpiece this year – and for the sake of uniformity (since PBS stations vary widely in terms of their local offerings), we'll be discussing the PBS Masterpiece channel over on Amazon. Your local station may not have aired all of these, and some may no longer be on your PBS Passport – but they ARE on the Amazon channel here in the US.
You may also like:
The Best New British TV Shows on PBS Masterpiece in 2021
Because this list is relatively short compared to our Acorn TV and BritBox lists (mentioned above), we've also included some of the new Walter Presents titles that were added to PBS Masterpiece over the course of the year. Walter Presents shows are similar to the kind of shows you'd find on PBS – the primary difference being that they're European shows filmed in other languages.
All Creatures Great & Small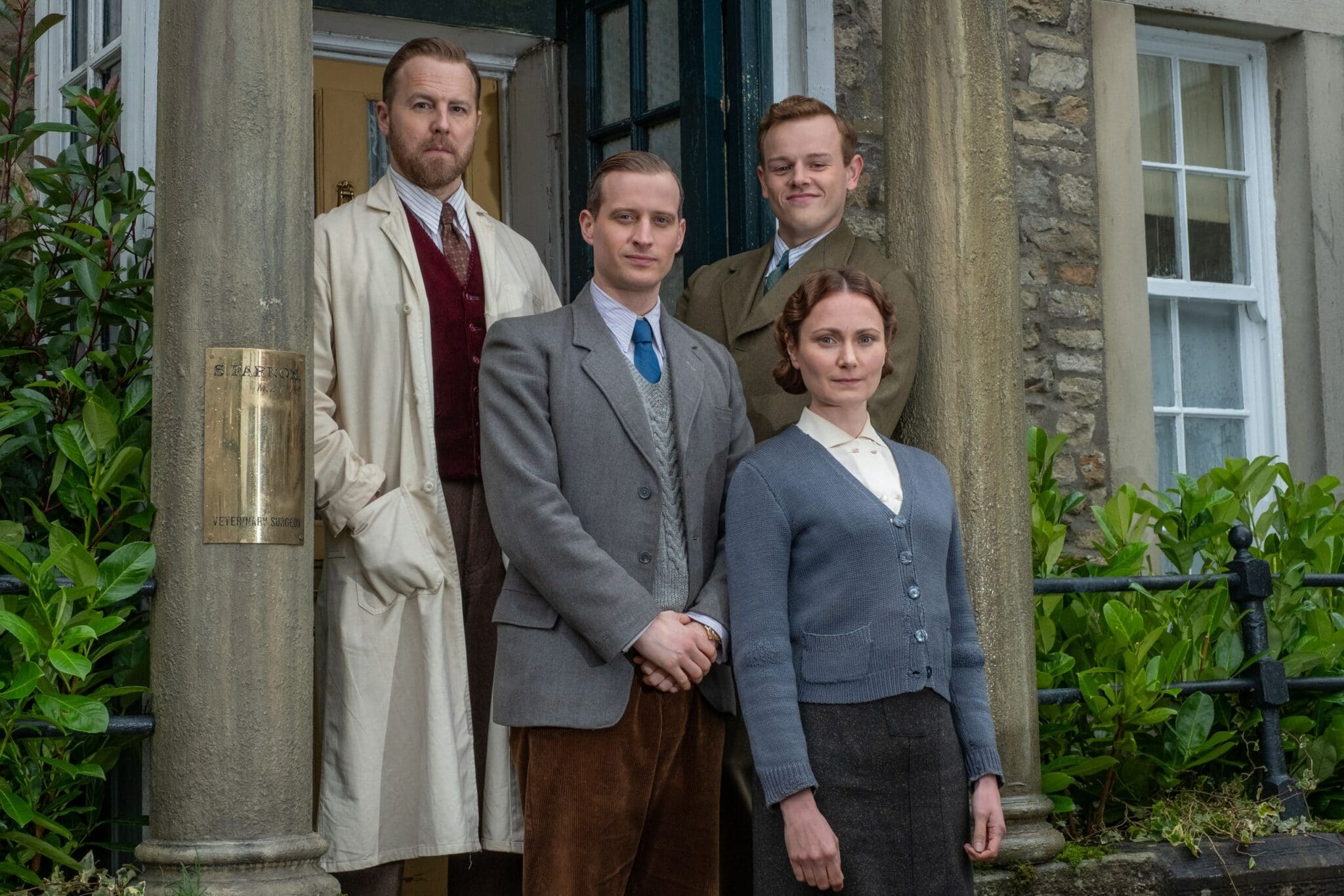 All Creatures Great and Small – 2020 – This remake of the 1930s-based Yorkshire veterinary series is based on the books by James Herriot. Newcomer Nicholas Ralph plays James Herriot, while Samuel West (Mr. Selfridge) plays Siegfried Farnon. Though Dame Diana Rigg played Mrs. Pumphrey in Series 1, her recent death has led producers to put Patricia Hodge (Miranda) in the role for Series 2.
Prefer to watch the classic version? You can find it HERE on BritBox.
Miss Scarlet & the Duke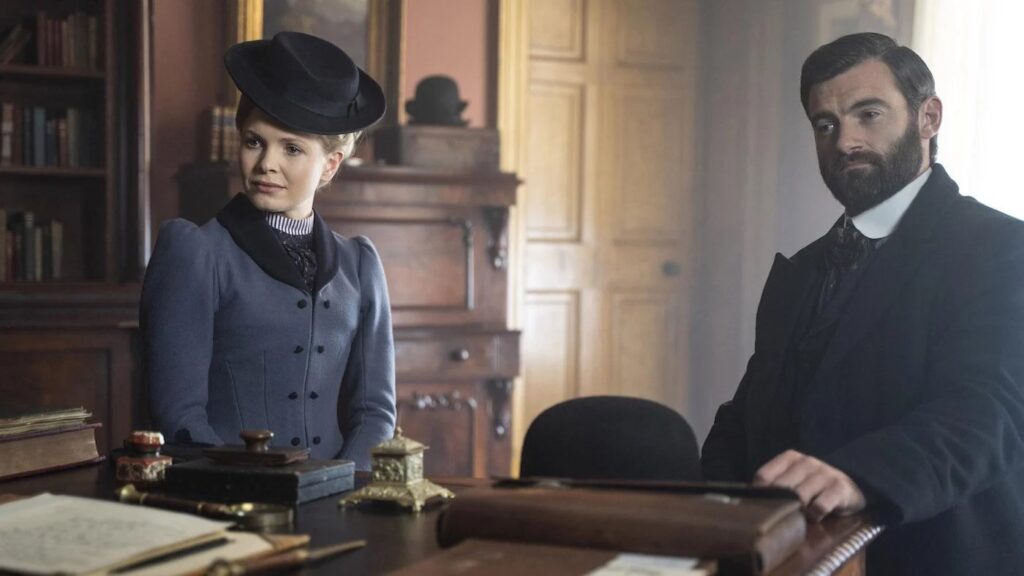 Miss Scarlet & the Duke – When Eliza Scarlet's father dies, he leaves her in a precarious financial situation and she decides to take over his PI business. Unfortunately, she lives in Victorian times, and there aren't many people who would choose to hire a woman to do a "man's job". The series sees her fighting to make the business work and find a way forward in her new life – often butting heads with her dear friend Inspector Wellington.
Fans of the series will be pleased to know a second season is currently in production.
Professor T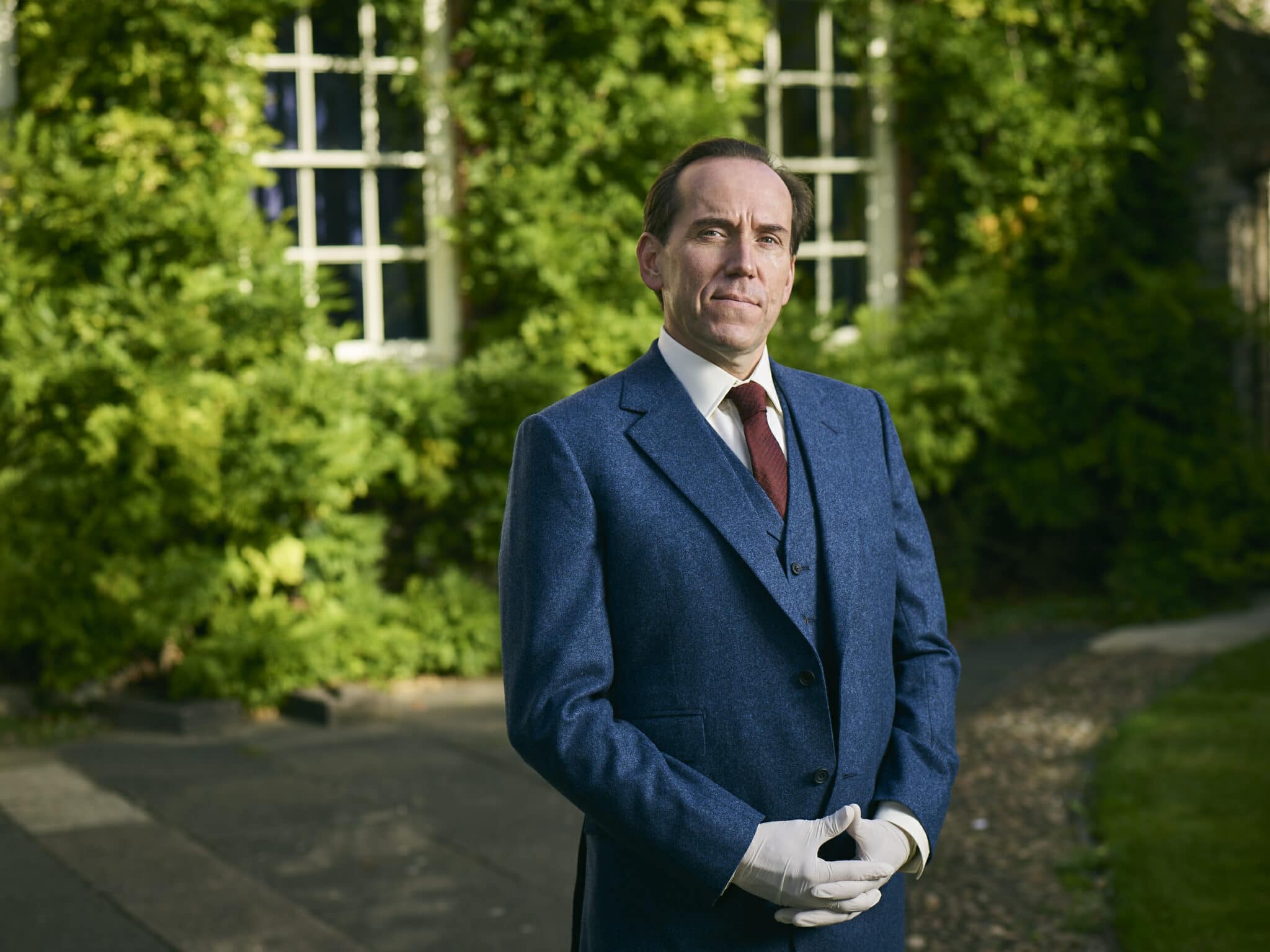 Professor T – The British Professor T series is based on a hit Belgian series about an eccentric Antwerp University professor who serves as a special advisor to police. You can watch the original HERE on PBS Masterpiece. There's also a German version about a professor at Cologne University.
Ben Miller (Death in Paradise, The Worst Week of My Life) stars as Cambridge-based Professor Jasper Tempest, an expert on criminology and occasional police consultant.
Frankie Drake Mysteries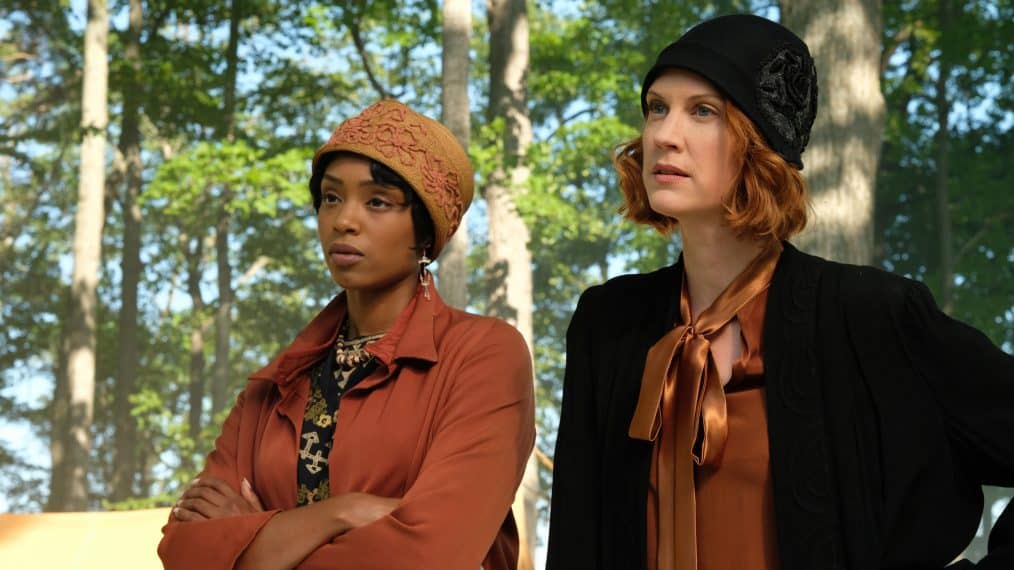 Frankie Drake Mysteries, Season 4 – Canada – Earlier this year, PBS added the final season new season of Frankie Drake Mysteries. Set in 1920s Toronto, Frankie Drake is a great series for anyone who loved Miss Fisher's Murder Mysteries. Frankie Drake is a female detective whose Drake Detective Agency takes on the cases police don't want. Along with her trusty partner Trudy, they get into all manner of trouble.
3 Agatha Christie Movies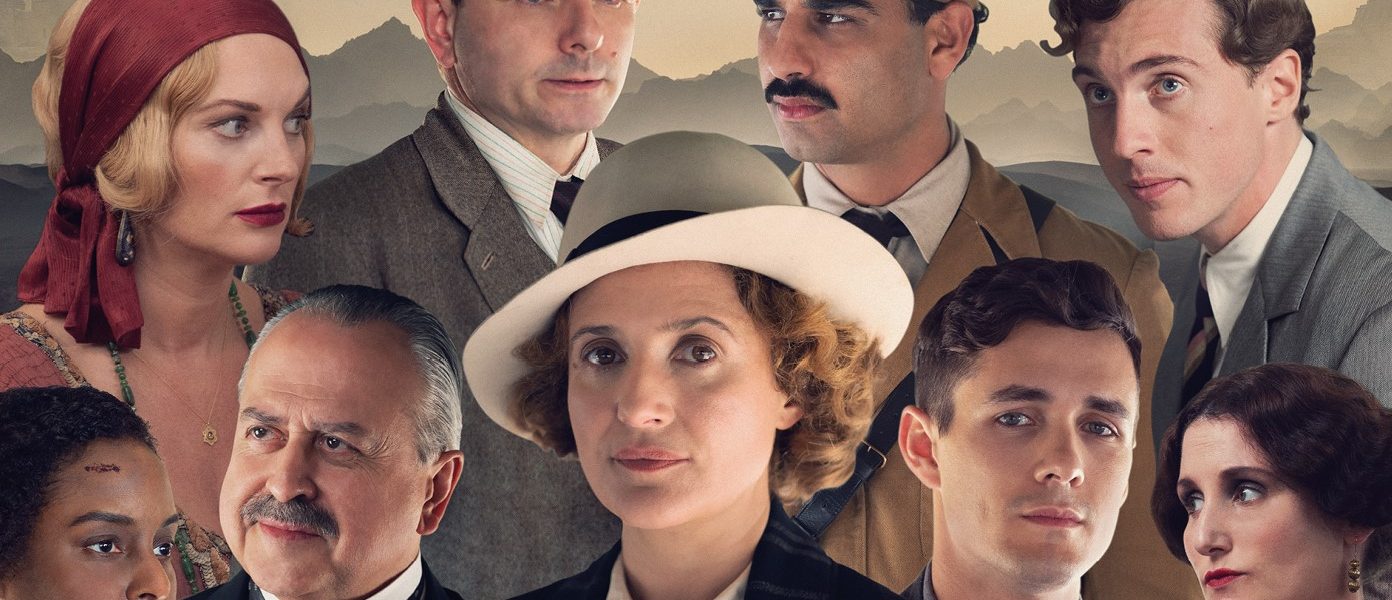 Though not TV series, these three films all relate to the life of Agatha Christie, and they make for a lovely weekend binge series.
Agatha and the Curse of Ishtar – 2021 – Agatha Christie enthusiasts will know she famously disappeared for eleven days during 1926. This film picks up in 1928, with Agatha having travelled to Baghdad seeking peace. Watch it HERE
Agatha and the Midnight Murders – 2021 – Set in London in 1940, this film sees Agatha Christie dealing with the war and killing off her most famous creation. Helen Baxendale (Cold Feet) stars as Ms. Christie. Watch it HERE
Agatha and the Truth of Murder – 2018 – This film imagines what might have happened during Agatha Christie's famed disappearance in 1926. With her personal life in upheaval, the film sees her solving a real-life murder. Watch it HERE
Want more Agatha Christie? Check out: Where to Stream Agatha Christie TV & Film Adaptations
Atlantic Crossing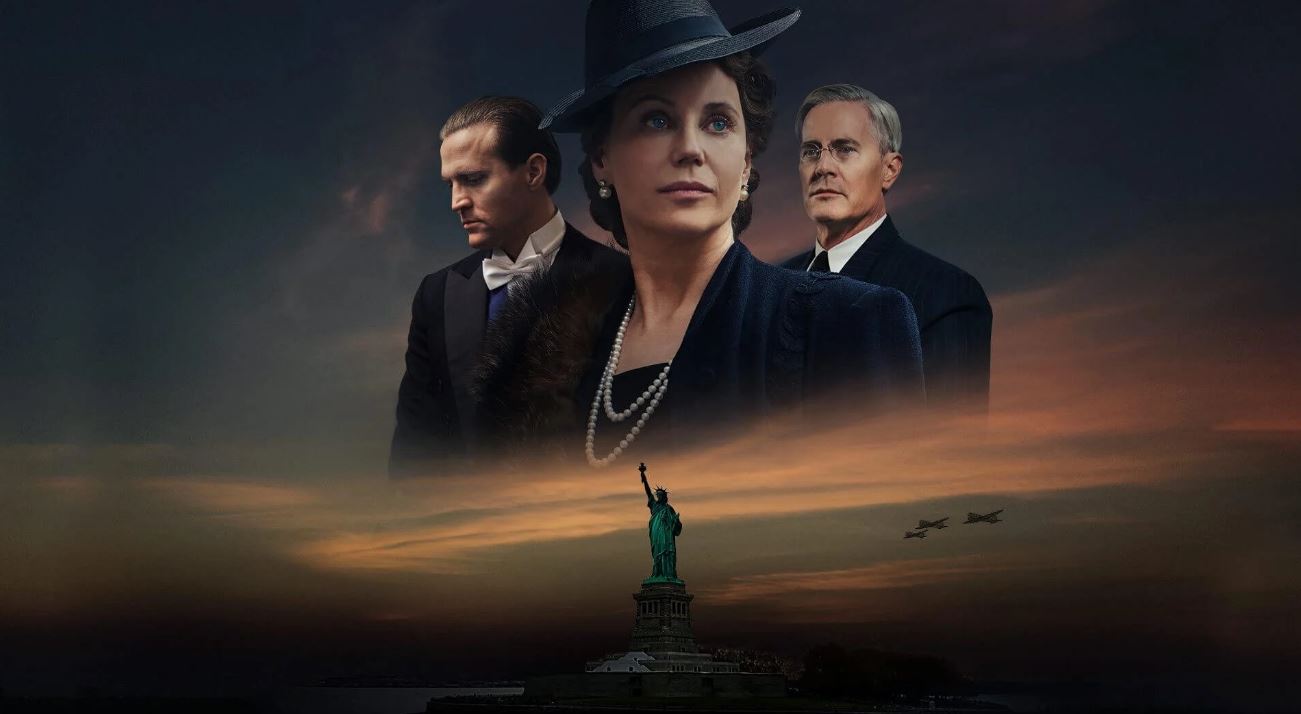 This Norwegian series opens in 1939 with Norway's Crown Prince Olav and Crown Princess Martha visiting the US president and first lady. It then moves forward in time to when Norway is dealing with Nazi invasion and resource theft – along with the attempted capture of the Norwegian royal family.
The series explores the relationship between Norway and the US as the US deliberates on whether it should join in and take a stand against the Nazis.
Unforgotten, Season 4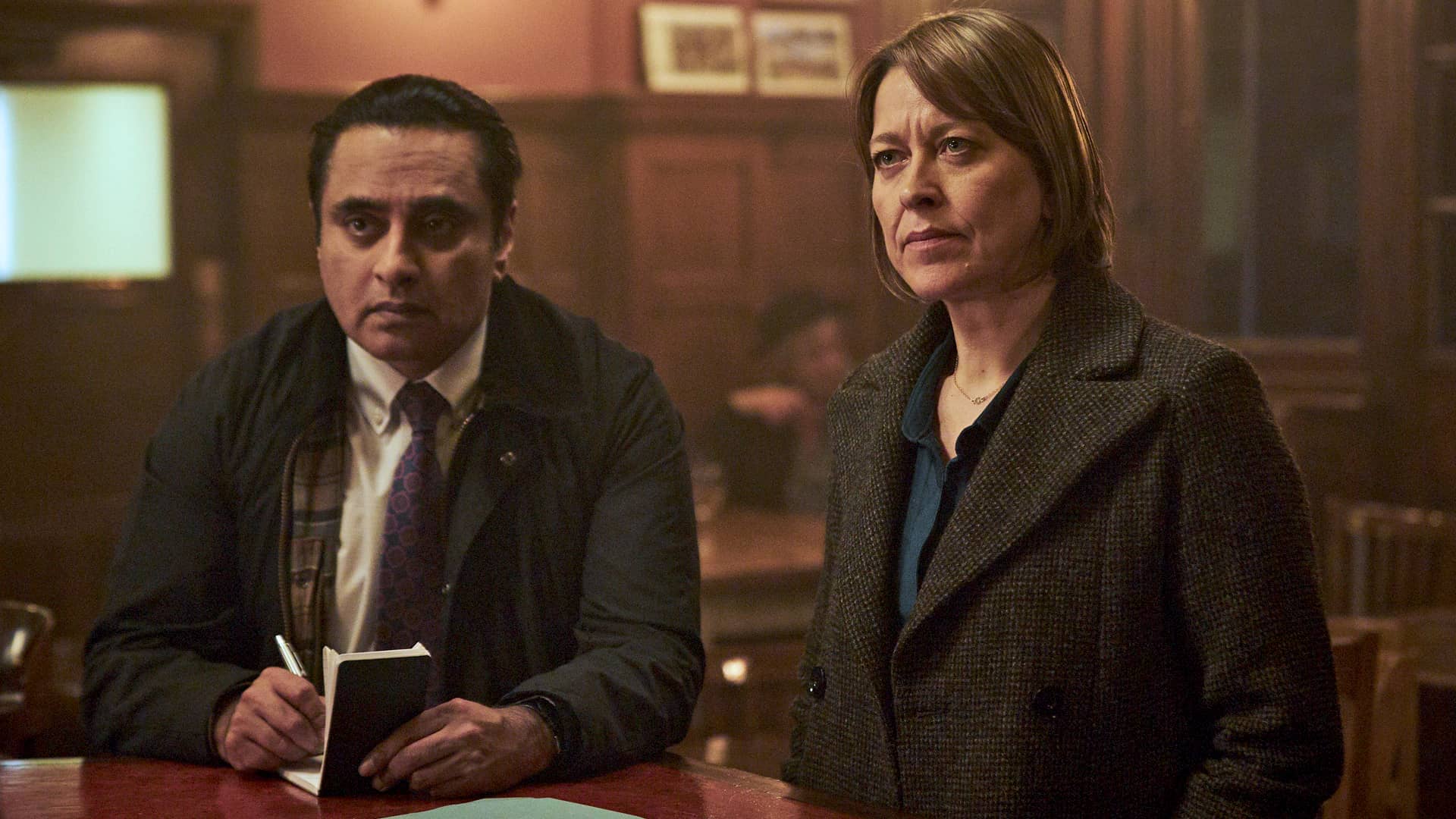 Unforgotten – Cassie and Sunny use modern technology to get to the bottom of very cold cases. This recent crime drama is based in London and stars Nicola Walker and Sanjeev Bhaskar as Cassie and Sunny. Each series focuses on a new case, with connections unfolding over the course of several episodes. This year, PBS onboarded the fourth season.
Us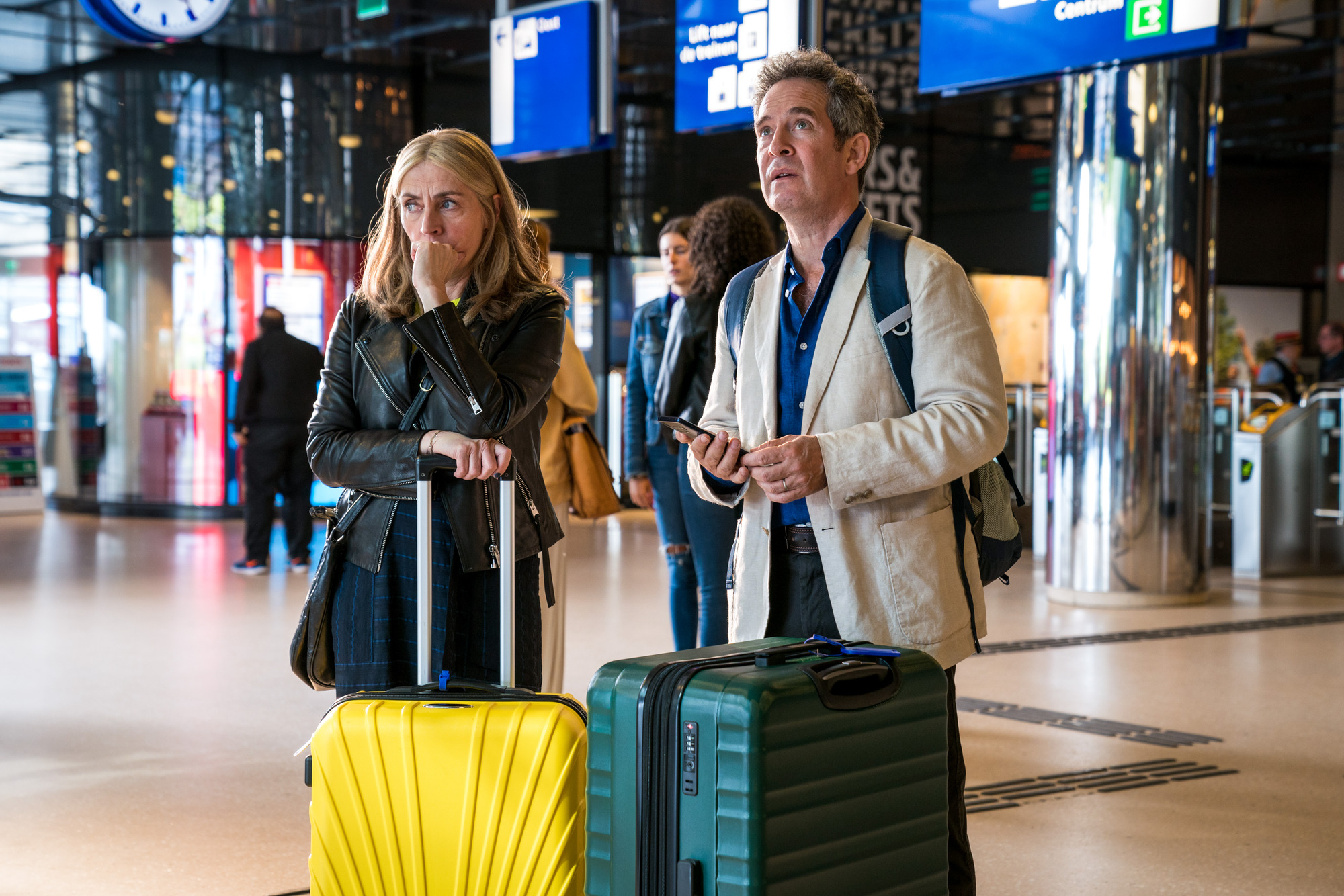 Us – 2020 – This four-part dramedy is based on English author David Nicholls' novel by the same name, and it sees a man trying to win back his wife's love over the course of what should have been a dream holiday in Europe. Tom Hollander (Rev) and Saskia Reeves (Close My Eyes) star.
Baptiste, Season 2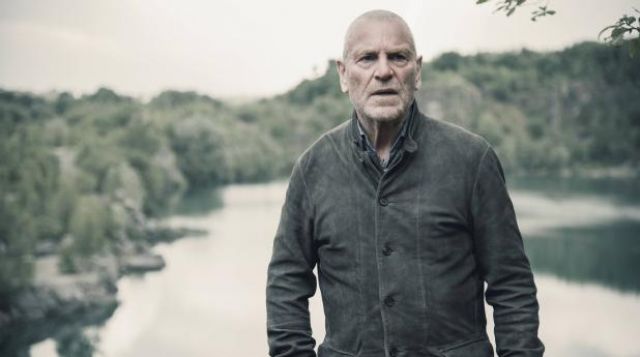 Baptiste – 2019 – This spinoff from the series The Missing sees Tchéky Karyo returning as Julien Baptiste, a clever detective who agrees to help the Dutch police look for a missing sex worker in Amsterdam. Tom Hollander (Rev) and Jessica Raine (Call the Midwife) also appear.
Grantchester, Season 6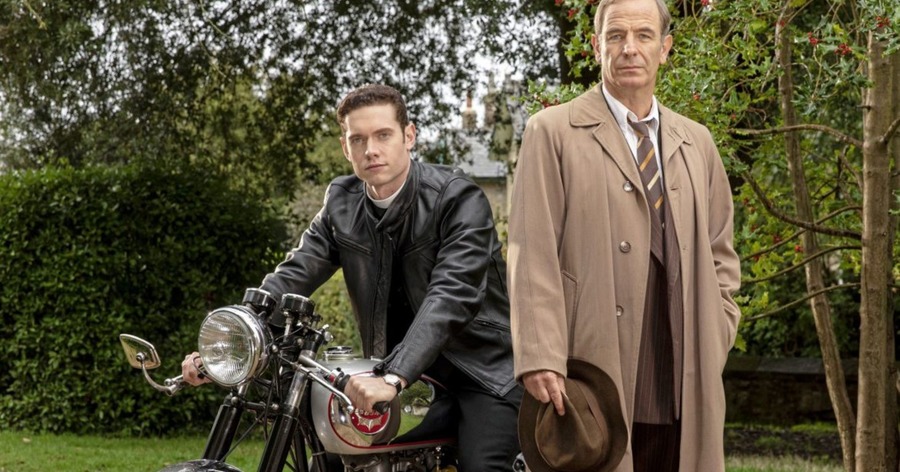 Grantchester – In the village of Grantchester, a clever vicar assists a local police detective with his investigations. James Norton stars as vicar Sidney Chambers (later replaced by Tom Brittney), and Robson Green plays DI Geordie Keating. This year, PBS added the sixth season, which explored a very difficult and emotional storyline for Leonard.
Not enough for you? Check out: 53 Shows Like Grantchester & Where to Watch Them
Dresden Detectives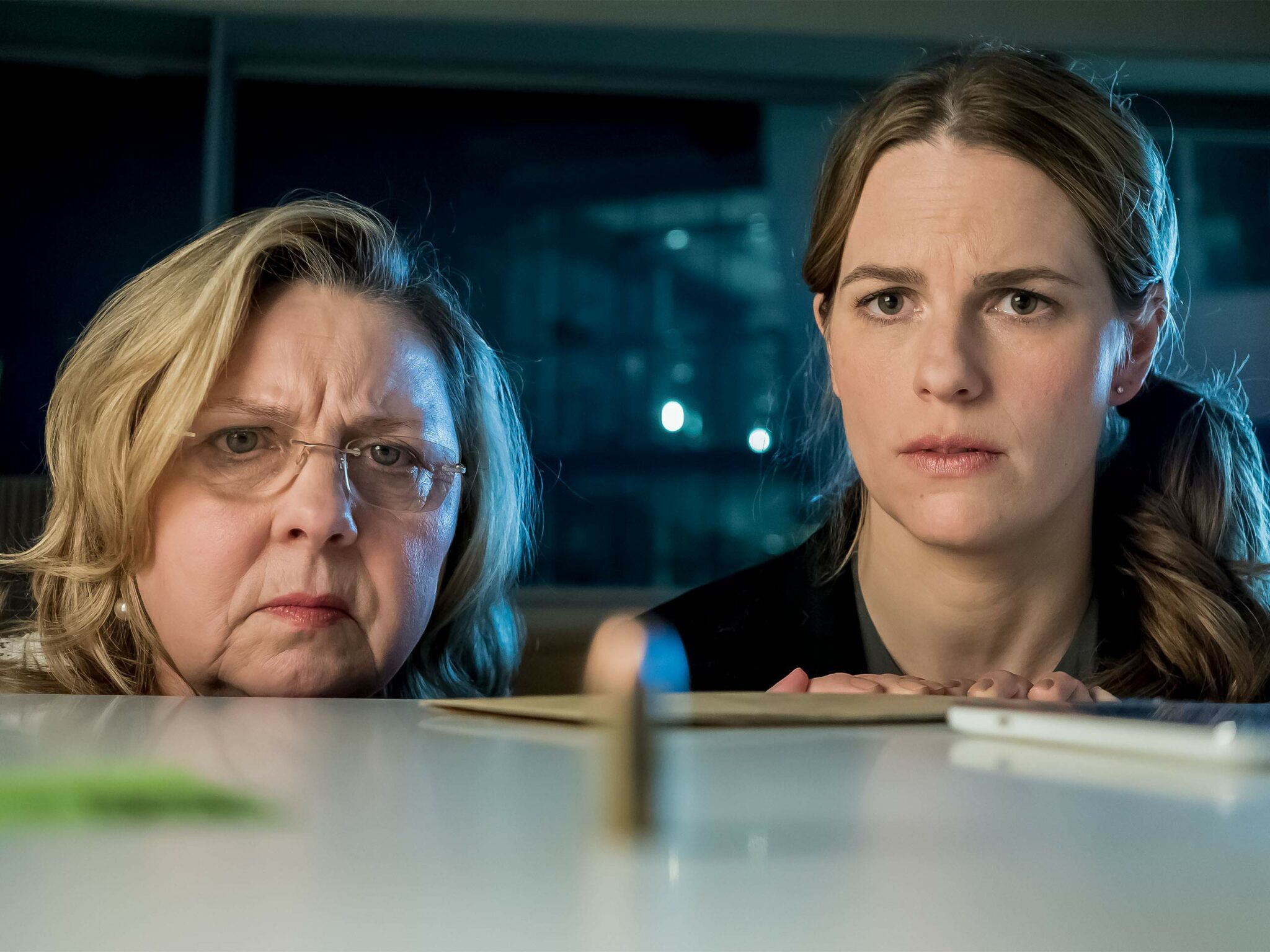 This German series follows two female detectives who are talented when it comes to solving horrific crimes – but not as good at getting along with their conservative boss.
Guilt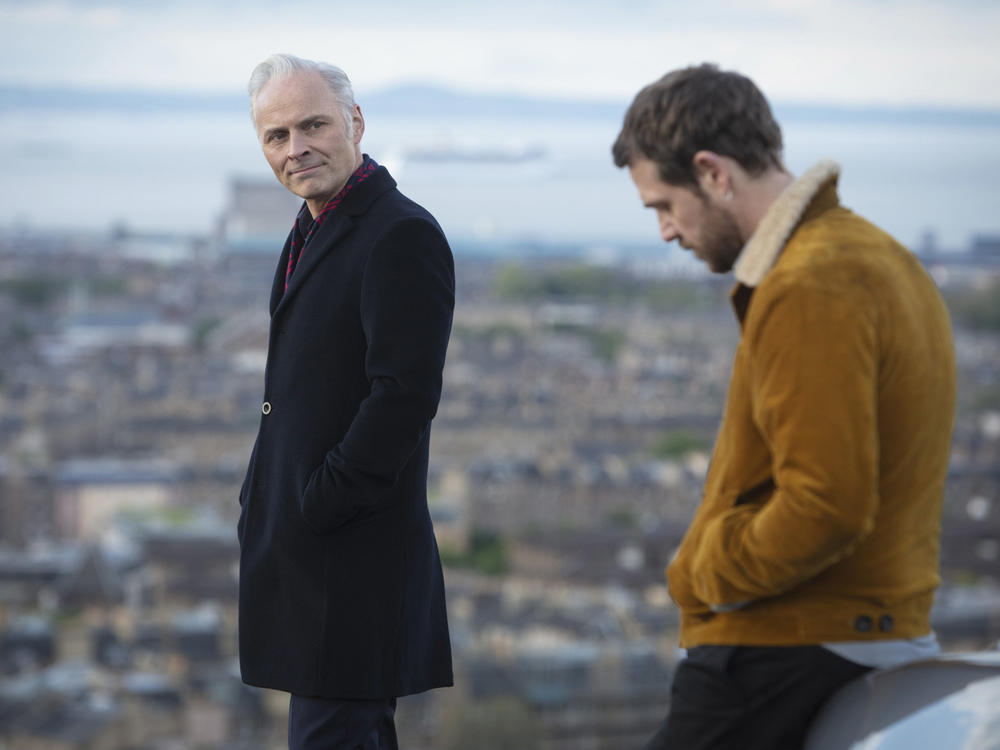 Guilt – 2019 – After two Scottish brothers cover up a hit and run accident, their lives begin to implode. Mark Bonnar (Catastrophe) and Jamie Sives (Game of Thrones) star.
A second season was broadcast in the UK in late 2021, so with any luck, we might see it on PBS in the future.
Astrid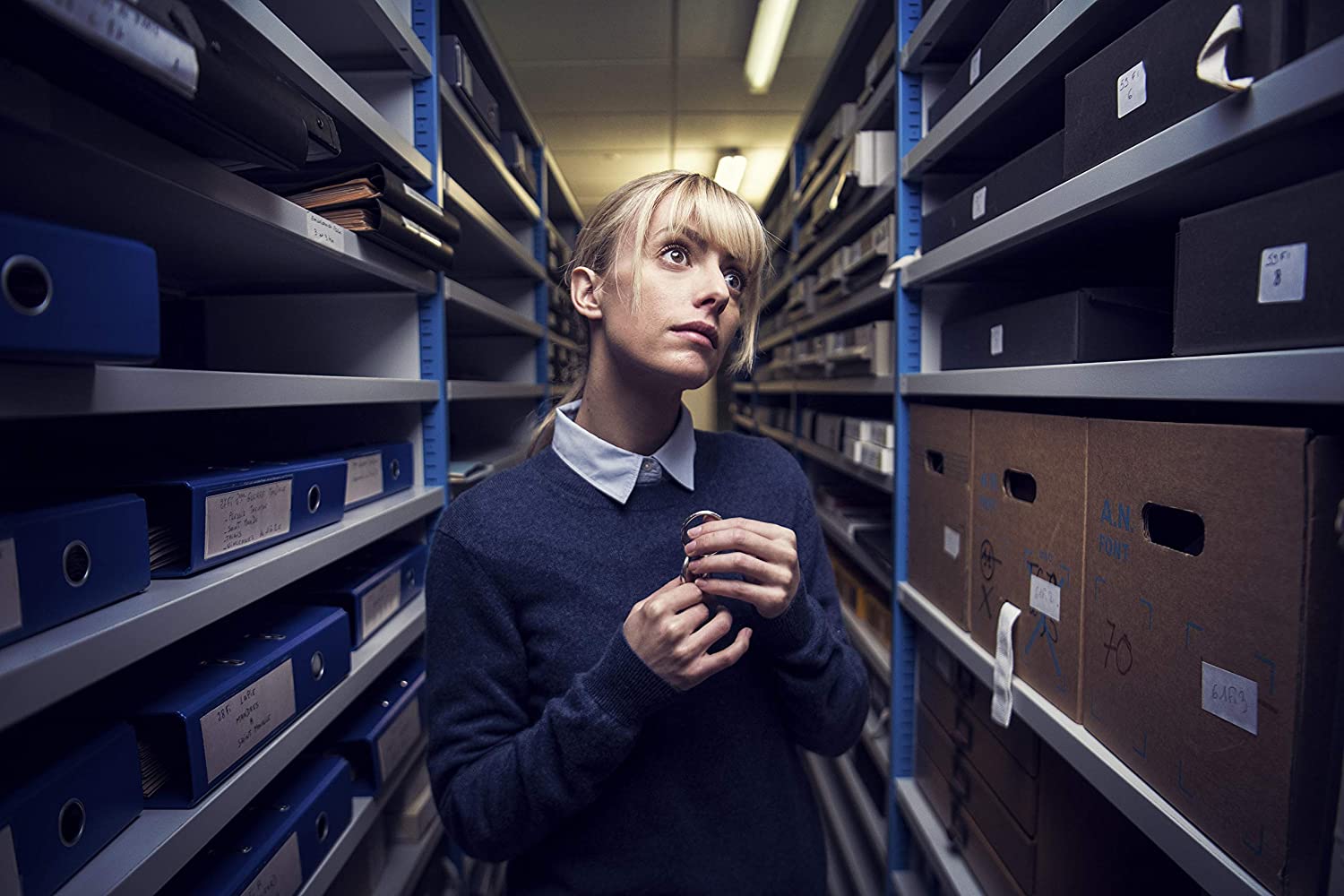 Astrid – Astrid (aka Astrid et Raphaëlle in France) is a French crime drama that follows two very different women. Raphaëlle is a talented Parisian detective with a messy personal life. Astrid is an autistic criminal records specialist with rigid preferences and a knack for remembering important details and spotting patterns. Together, they solve some of the toughest unsolved homicides.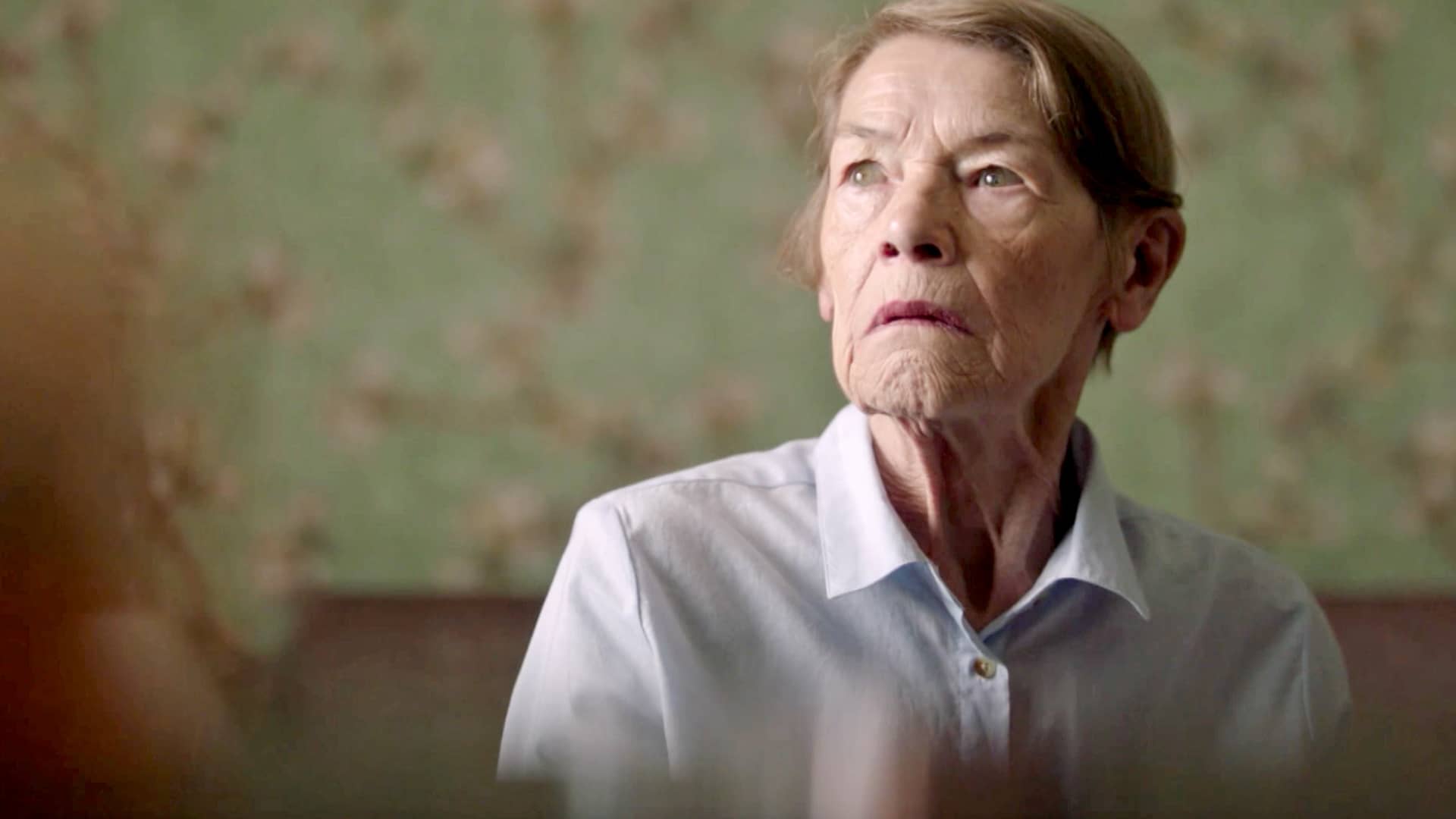 Elizabeth is Missing – 2019 – Though technically a film, this one came to PBS Masterpiece in January 2021. Glenda Jackson stars as a woman trying to solve two mysteries while suffering from dementia. Her only friend has gone missing, and she's not sure what information she can trust. Watch it HERE
Seaside Hotel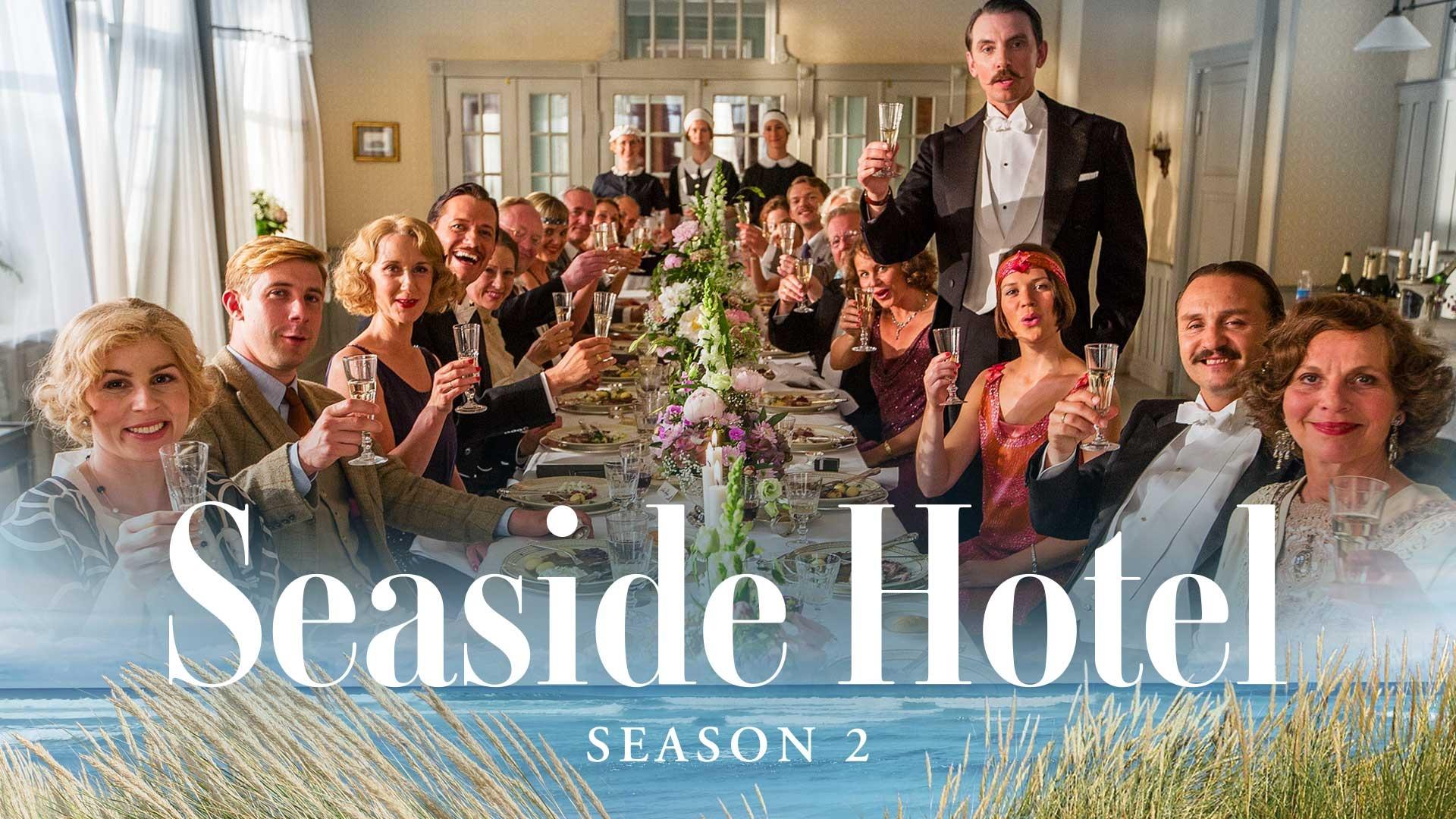 Seaside Hotel, Season 7 – In March, PBS added a seventh season of this much-loved Danish period drama set in the late 1920s up through the early 40s. It follows the goings on at a seaside hotel in Denmark, offering a look at the human side of events that unfolded before and during WW2.
What's Coming to PBS Masterpiece in 2022?
Though it's too early to know much about the year as a whole, we do know that the PBS Masterpiece Amazon channel will be adding Around the World in 80 Days (starring David Tennant) and the second season of All Creatures Great & Small in January.
What was your favourite series to arrive on BritBox in 2021? Don't hesitate to share your thoughts in the comments!
Save it to Pinterest!