Line of Duty Season 6: Premiere Date & Where to Watch (US & Canada)
In some cases, we earn commissions from affiliate links in our posts.
Last Updated on May 2, 2021 by Stefanie Hutson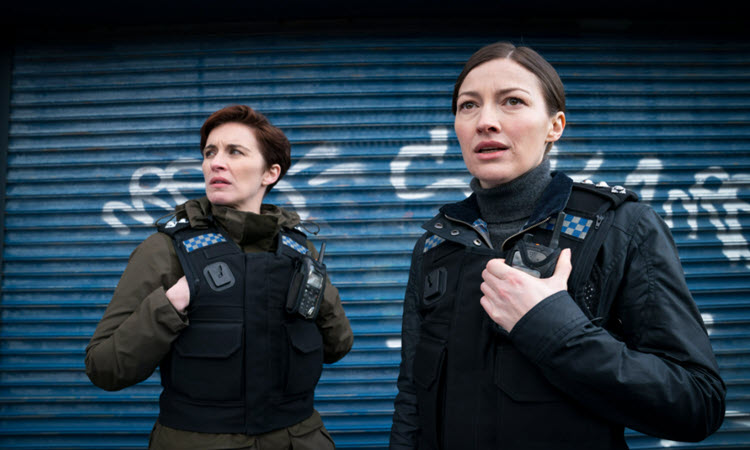 Fans are hungry for more Line of Duty – the white knuckle police procedural full of twists, turns, and plenty of cliffhangers. Once you start watching, it's hard to stop. Lucky for us, there's more Line of Duty on the way. Read on to find out where and when you catch watch Line of Duty season 6 and get caught up on old episodes.
When Does Line of Duty Season 6 Air & Where Can I Watch It?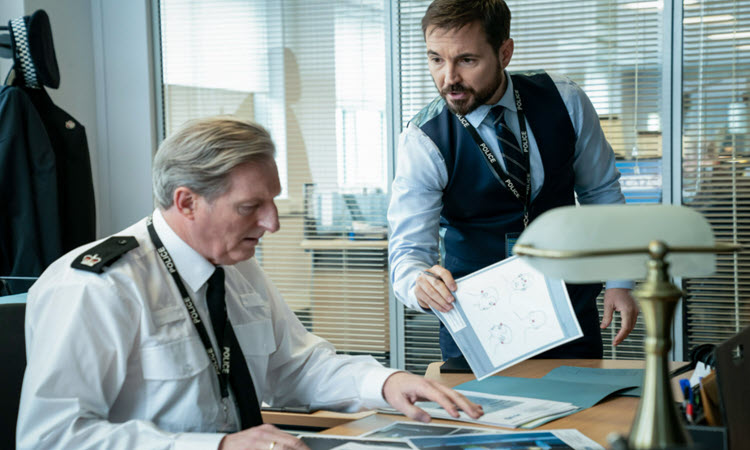 Line of Duty is a British police procedural series created by Jed Mercurio (Bodyguard, Bloodlands) that originally aired on BBC2. The first series was nominated for a Royal Television Society Award for Best Drama Series. In 2014, Line of Duty was named in the top 50 BBC2 shows of all time.
Since it first aired in 2012, the series has earned widespread acclaim and a loyal fanbase.
BBC originally commissioned six episodes for season 6, but later confirmed there would be an additional episode (and we included some photos of the filming in the 2020 British TV Year in Review magazine). There will be 7 episodes in Line of Duty season 6.
Listen up, fellas. When the gaffer asks for more, you better deliver.
#LineOfDuty returns for Series 6 with an extra episode (7 instead of 6). Coming soon to @BBCOne and @BBCiPlayer. pic.twitter.com/6An7jywJI1

— BBC Press Office (@bbcpress) February 2, 2021
Line of Duty season 6 began airing on March 21st, 2021. All 7 episodes in season 6 have now aired in the UK.
US and Canada-based fans will have to wait to stream season 6, but it will be available on BritBox starting May 18th. They're airing new episodes weekly, so binge-watchers will want to hold off on starting (and be very, very careful about what you read online).
Need to remind yourself what's happening? Seasons 1-4 are available HERE on Prime Video. Seasons 1-5 are available HERE on Acorn TV. You could also watch Seasons 1-4 HERE with either BritBox or AMC+. As if that doesn't give you enough options, you can also use Hulu to view Seasons 1-5.
But again – Season 6 will be exclusive to BritBox, at least initially.
If you're a superfan, you may also enjoy checking out the "Obsessed With…" podcast HERE. Former cast member Craig Parkinson discusses each episode with a variety of celebrity fans.
What's Happening in Line of Duty Season 6?
Line of Duty Season 6 Trailer:
Line of Duty follows DS Steve Arnott (Martin Compston),who is transferred to Anti-Corruption Unit 12 (AC-12) after refusing to take part in an unlawful shooting coverup. DS Arnott is partnered with DC Kate Flemming, played by Vicky McClure, and both work under Superintendent Ted Hastings (Adrian Dunbar).
At AC-12, the team works to uncover corruption within the Central Police Force. Each season follows a single investigation. Guest stars over the previous six seasons have included: DCI Tony Gates (Lennie James), Sergeant Danny Waldron (Daniel Mays), DI Lindsay Denton (Keeley Hawes), DCI Roseanne Huntley (Thandie Newton), undercover officer DS John Corbett (Stephen Graham), and DCI Joanne Davidson (Kelly Macdonald).
Line of Duty season 6 will follow a new case as AC-12 investigates DCI Joanne Davidson (Kelly Macdonald) and her conduct around the arrest of a murder suspect.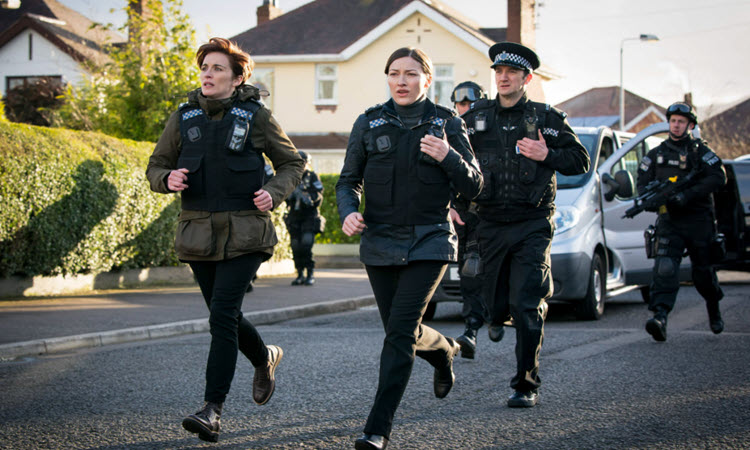 There's also the ongoing mystery surrounding the sinister 'H' – a corrupt person or group at the upper levels of law enforcement.
Line of Duty's lead actors will return for season 6 – including Adrian Dunbar (Superintendent Ted Hastings), Vicky McClure (DI Kate Fleming), and Martin Compston (DS Steve Arnott).
Joining the cast this season are: Shalom Brune-Franklin (Our Girl) as DC Chloe Bishop. Andi Osho (Kiri) as journalist Gail Vella, and Prasanna Puwanarajah (Doctor Foster) as Perry Fitzpatrick
Will You Be Watching Line of Duty Season 6?
We're eagerly awaiting Line of Duty season 6! Will you be tuning in? Let us know in the comments!
Save it to Pinterest!