Val McDermid's Karen Pirie Scottish Mystery is Coming to the US
In some cases, we earn commissions from affiliate links in our posts.
Last Updated on September 24, 2022 by David F.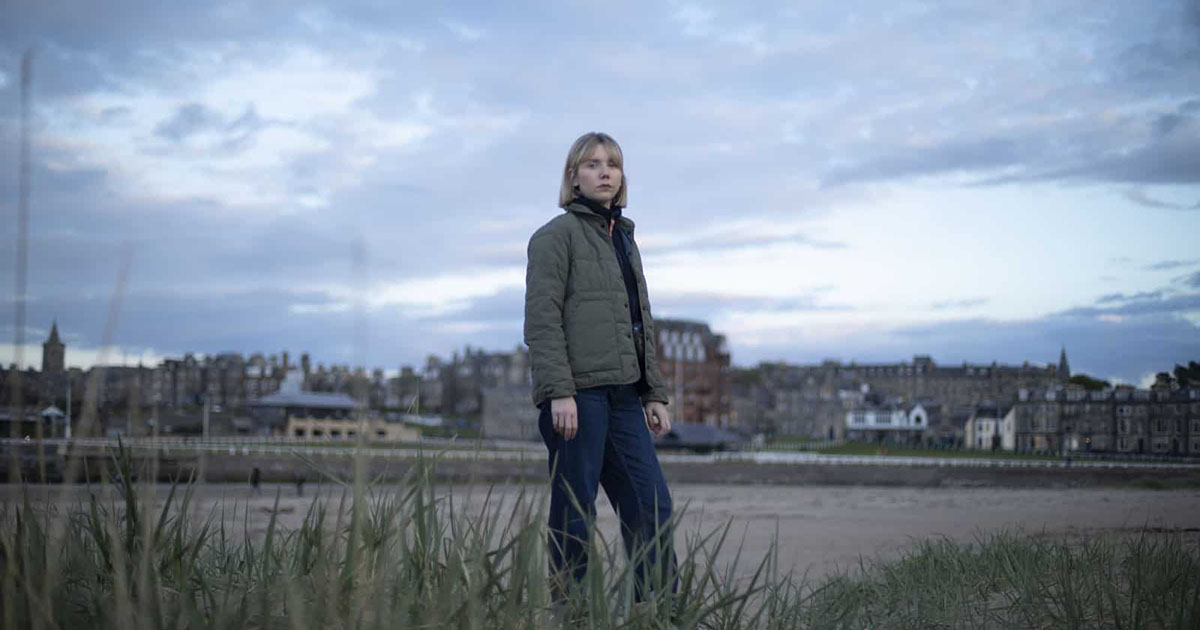 Scottish crime writer Val McDermid is about to see another one of her detectives come to life on screen in the very near future. In the past, her works have been adapted into Place of Execution and Wire in the Blood (with Robson Green), but this is the first to be adapted within the last 10 years.
What's Karen Pirie About?
The Karen Pirie series is based on the cold case murder mysteries of beloved Scottish author Val McDermid, and they're primarily set in the lovely Scottish university town of St. Andrews (where the current Prince and Princess of Wales studied and met).
Karen is a promising young investigator whose most notable traits (aside from her capability) are her tenacity and quick mouth.
Based on the first season synopsis, the television adaptation appears to be approaching the Karen Pirie book series in order – starting with The Distant Echo.
After a promotion to Police Scotland's Historic Cases Unit, she's assigned to reopen the investigation of teenager Rosie Duff's murder back in 1996. It's become the subject of a true crime podcast, and while suspicion originally fell on the three drunk male students who found the body, they were never charged due to lack of evidence.
As she begins to look into it, she'll uncover an investigation full of problems. Those discoveries will put her in conflict with the same officers who originally worked the case – and someone, somewhere seems determined to do anything to keep the secrets in the past.
It seems the series has paid close attention to the way Pirie was described in the books – if not in exact appearances, then in the overall feel of the character. Lauren Lyle talked about the role and her appearance in an interview for ITV's press pack:
Yes, we discussed that a lot, because her image is described in detail in the books, and I don't quite look like that version of the
character. She's supposed to have mousy hair for example, but when I got cast I had a blonde bob, which was my lockdown cut –
I used to have very long hair for a long time, and I cut it all off during the pandemic to everyone's horror! I actually loved it, and
the director saw it and thought it really stood out – this unconventional, not overly pretty look.

In the books Karen is meant to be unfashionable and odd, and she doesn't really care about what she looks like, because her job is really all she's worried about. But I talked to the brilliant costume designer Lesley Abernethy and we decided that she should secretly be a little bit accidentally cool. Val really wanted her to have a bag of some kind, just to carry her detective tools, and I suggested a bumbag, which became really cool, and then the sweater vest came along too. I had quite a strong image of what I wanted her to look like – this modern woman appearing to be a bit androgynous and trying to level up the men. I think she's got the image in her head of what she should look like to fit in around a lot of men, but by doing that she completely isolates herself into being quite an independent looking person, who looks cool without meaning to.

And she doesn't wear any make-up, I insisted on that, not even mascara, because she just wouldn't bother. That's really
refreshing as well, it's really nice to do something as a woman where you don't feel you have to look pretty.
Lyle also mentioned meeting a real-life twentysomething detective during filming, and exchanging numbers so she could learn from the real deal.
And what did Val McDermid think of the choice? She said:
When I first saw her on set, I thought "She's got it! She's got Karen, she understands who she is and she's doing a fantastic job of projecting that on the screen." I'm really impressed with what she's done with the character, she makes me smile.
Who's in the Cast of Karen Pirie?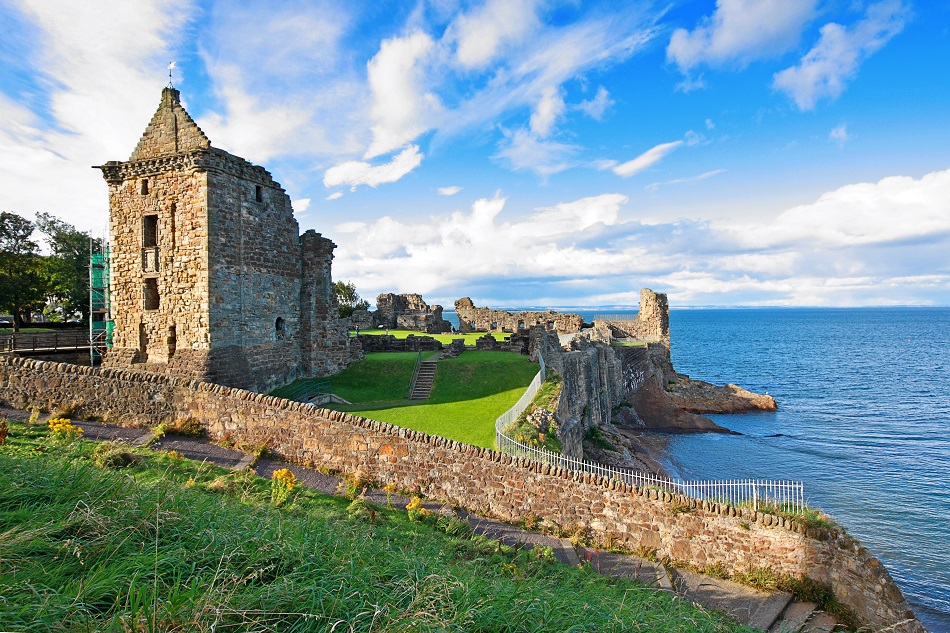 Outlander star Lauren Lyle will play Karen Pirie. Emer Kelly (Harlots, Father Brown) wrote the TV adaptation, and she'll also be playing the role of Karen's best friend, River Wilde.
Of the series, Kenny said:
From the moment I read that Karen Pirie orders a Bacardi Breezer as her after-work drink (other brands of alco-pop are available) I knew that she was the detective for me. Val is the queen of crime for good reason and I'm honoured to be bringing her creation to a TV audience, especially for ITV which has been home to some of my favourite detective shows, from Broadchurch to Prime Suspect. Of course, I'm delighted to be working with World Productions again, who really know their way around a crime drama.
The series will also see Chris Jenks (Sex Education) as Jason 'The Mint' Murray and Zach Wyatt (Blithe Spirit) as DS Phil Parhatka.
Further cast includes Jack Hesketh (Besa) as Tom "Weird" Mackie, Buom Tihngang (Death in Paradise) as Alex Gilbey, Jhon Lumsden (Pancake) as Sigmund "Ziggy" Malkiewicz, Michael Schaeffer (The Salisbury Poisonings) as Tom 'Weird' Mackie senior, Ariyon Bakare (His Dark Materials)
as Alex Gilbey senior and Alec Newman (Unforgotten) as Sigmund 'Ziggy' Malkiewicz senior.
Karen Pirie was executive produced by Simon Heath, World Production's CEO, Emer Kenny, and Val McDermid. Gareth Bryn (Line of
Duty, Hidden) directed and Clare Kerr (The Nest) produced.
When Does Karen Pirie Premiere?
In the UK, Karen Pirie premieres September 25th on ITV. After airing live, episodes will also be available on ITV Hub.
In the US, Karen Pirie is coming to BritBox on October 25th.
Three 120-minute episodes have been produced for the first series – and for now, there's no information on whether a second series will be commissioned.
While You Wait: The Inspector Karen Pirie Book Series

To date, there are six novels in the Inspector Karen Pirie series, with the most recent one published in October 2o2o.