Do BritBox and Acorn TV Have Many of the Same Shows? Here Are the Numbers.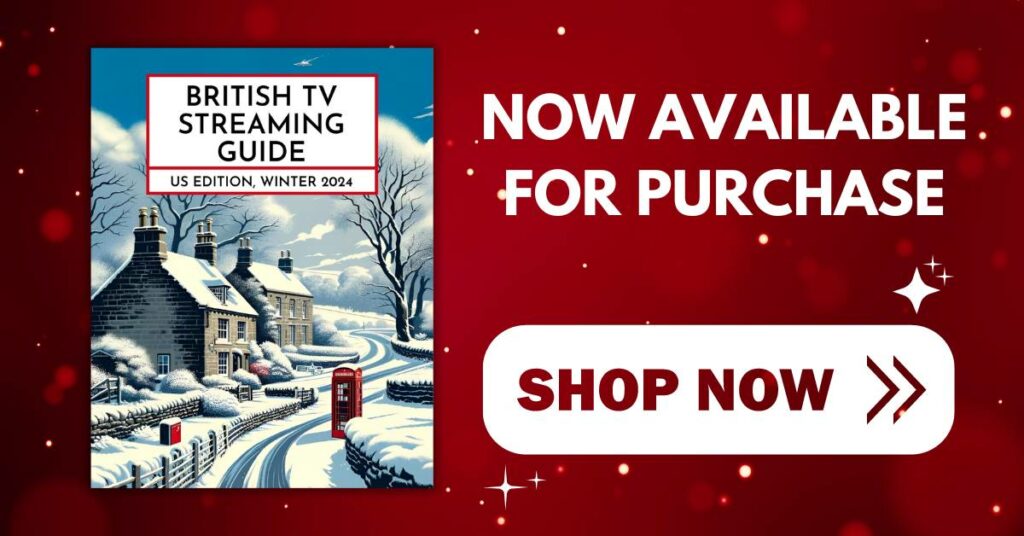 The British TV Streaming Guide: US Edition, Winter 2024 is now available. Get yours HERE.
In some cases, we earn commissions from affiliate links in our posts.
Last Updated on December 7, 2020 by Stefanie Hutson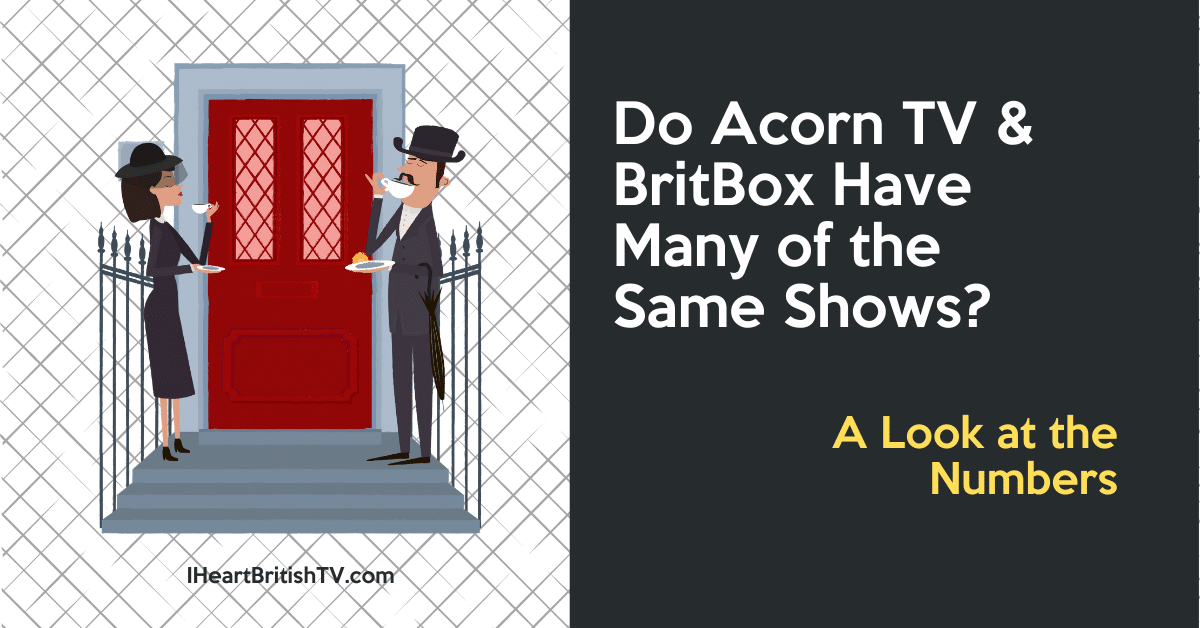 One of the questions we get quite regularly is this: Do BritBox and Acorn TV have a lot of duplicate shows? A lot of people give answers based on their perception of whether the two have the same programming, but frankly, our memories aren't all that reliable for things like this. It's just too easy to mix up where we've seen something.
Instead of making wild guesses, we've run the numbers. For those who don't know, we produce a quarterly British TV Streaming Guide for the US (Canadian version coming in 2021). That means we have painstakingly gone through all the major streaming services to grab the British shows and write descriptions for them.
Side note: If you want a guide to 2000+ British TV shows streaming in the US, click HERE to learn more or place an order. We expect them to start shipping towards the end of the first half of December.
We have all the shows in spreadsheets and databases so we can analyse the data more easily – so we decided to answer the ever-popular question.
Do BritBox and Acorn TV Have Many Overlapping Shows?
The answer? A resounding NO. There's remarkably little overlap between the two.
As of early December 2020, there were 847 titles between the two services. BritBox had 508, and Acorn TV had 339 (not all of which are British, since they also offer shows from Europe, Australia, Canada, and New Zealand).
At the same time, there were *8* duplicate titles on the two services:
Agatha Christie's Marple
Agatha Christie's Poirot
Line of Duty
Midsomer Murders
Midsomer Murders: 20th Anniversary Special
Midsomer Murders Favourites
Thorne
Vera
If we took that at face value, it would seem that roughly 2.35% of Acorn's catalogue is duplicated on BritBox – or 1.6% of BritBox's catalogue is duplicated on Acorn TV.
Except that isn't quite right.
If you look closer, you soon realise that most of those "duplicates" aren't actually duplicates at all. For Marple, Poirot, and Vera, each streaming service offers episodes not offered by the other. To watch everything, you'll need both subscriptions (at least for a little while).
For Line of Duty, only Acorn TV offers the latest season. BritBox only has 1-4.
For Midsomer Murders Favourites, Acorn TV offers commentary on his favourite 10 episodes. Over at BritBox, they have something similar from Neil Dudgeon, but they also have commentary episodes for John Nettles, Annette Badland, and Nick Hendrix.
So which ones are true duplicates?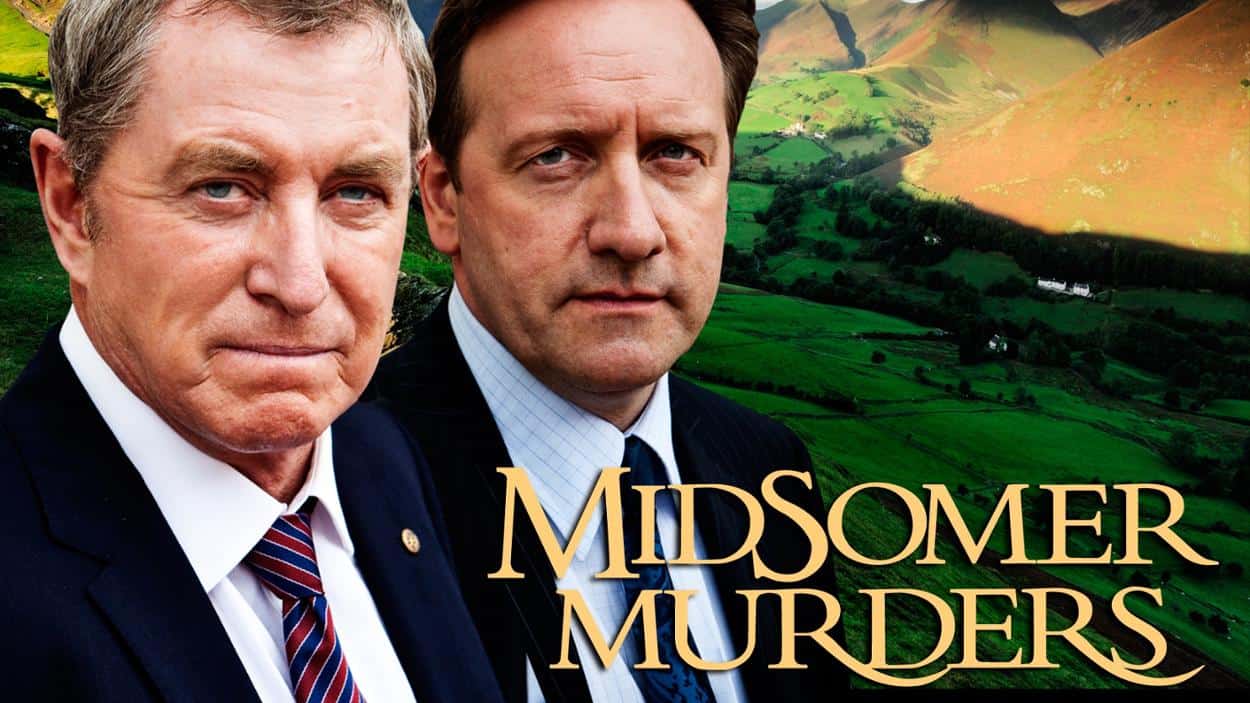 The only TRUE duplicate between the services are Midsomer Murders (Series 1-21) and the two DI Thorne miniseries (Sleepyhead and Scaredycat).
Whether you count the Thorne series as one title or two, that's still no more than three TRULY duplicated titles between the two services – less than 1% of total programming for either service.
Which Service Should I Get?
If you're here because you're not sure which service is best for you, we have a better post on that topic here: BritBox vs. Acorn TV in 2020. A lot of it just comes down to the shows you prefer, since there IS very little overlap between the two.
The easiest way to decide, of course, is just to do the free trial and see which one you prefer – BritBox or Acorn TV (or like many people around here, both).
Save it to Pinterest!