BritBox vs. Acorn TV in 2020: Which British TV Streaming Service is Better?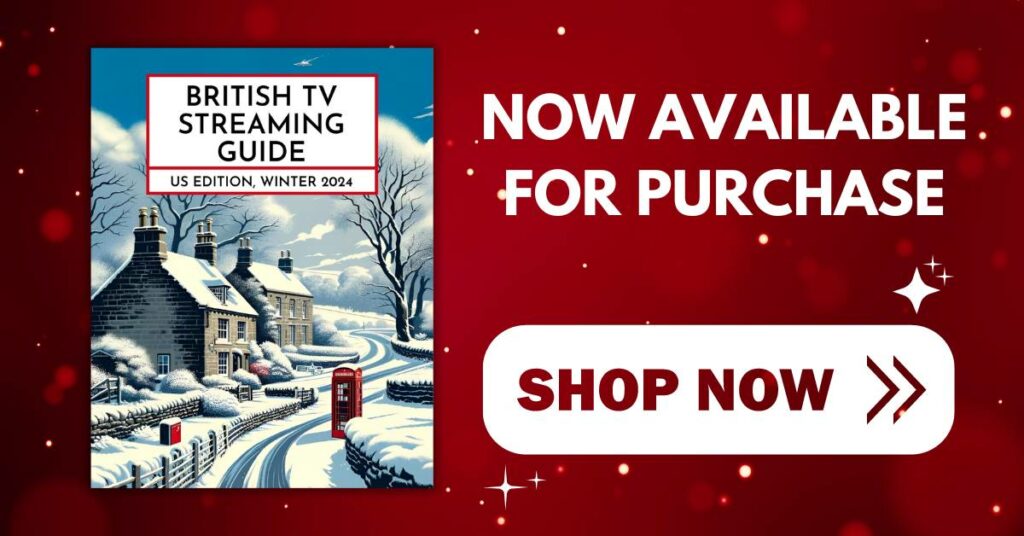 The British TV Streaming Guide: US Edition, Winter 2024 is now available. Get yours HERE.
In some cases, we earn commissions from affiliate links in our posts.
Last Updated on January 7, 2021 by Stefanie Hutson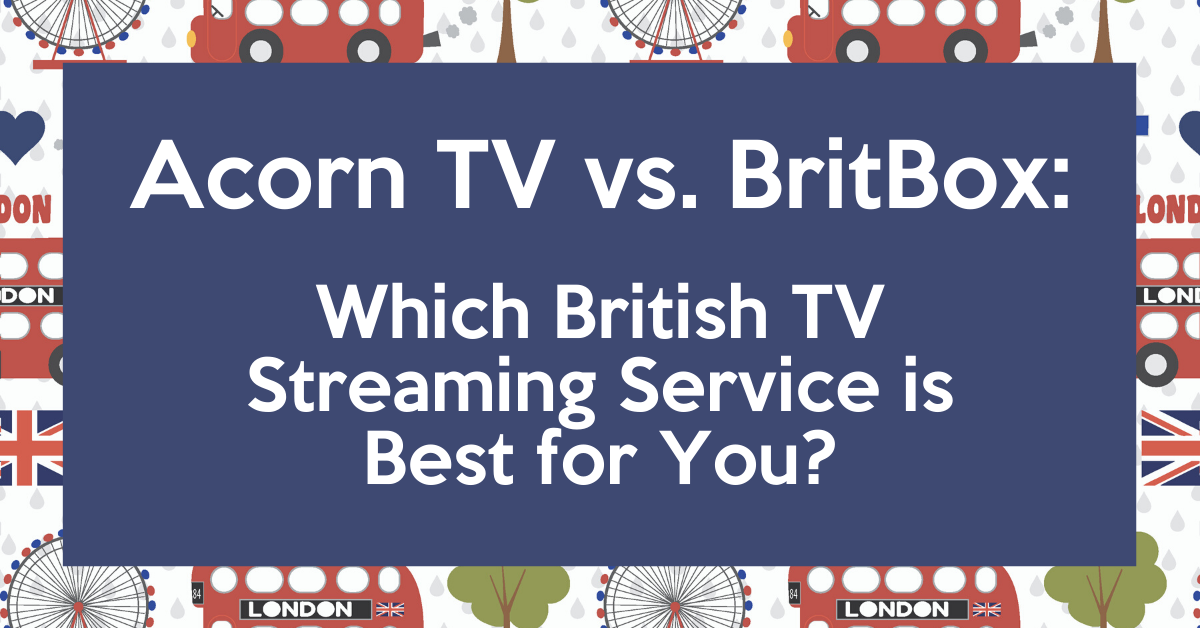 Acorn TV vs. BritBox
Ever since BritBox joined Acorn TV on the British television scene, one of the most common questions we get is this: Which company comes out ahead in the Acorn TV vs BritBox debate?
Now, before we get into the differences, I want to be very clear about one thing. We recommend both. If your budget allows and you have time to watch programmes from both, then definitely sign up for both. There's little to no overlap in terms of what they offer, and they both have somewhere around 250 titles at any given time.
A Compromise on the Acorn TV vs. BritBox Debate
So what if you DON'T have the time or money to subscribe to both?
The second best option would be to sign up for one, keep it for a few months, then switch for a few months. In our experience, no more than 5-10% of the programming changes each month on either service, so you're not going to miss much going back and forth like that. Just keep a close eye on the "Leaving Soon" programs and you should be fine.
The only real hassle is just the fact that you have to remember to go in and cancel/re-sign up somewhat frequently. If you subscribe via Amazon, they make it particularly easy to track which subscriptions are active and when they expire. They also allow you to cancel early in any subscription period, and it remains active through the end of that period.
If you're not sure how to cancel, we created a simple guide to show you how (without the need to call on the phone or talk to any humans). Check it out HERE.
But if I MUST Choose Between Acorn & BritBox?
A lot of people just want to know: Which is better, Acorn TV or BritBox? Unfortunately, that's going to be a different answer for different people. To help you figure out which is best for YOU, let's take an in-depth look Acorn TV vs. BritBox.
Acorn TV
Acorn TV has been around a lot longer than BritBox. Even before their streaming service launched back in 2011, they'd been distributing British TV to grateful North Americans for years.
Acorn has had years to work out the bugs and improve customer experience – and believe me, there were issues in the beginning. Those days are over, though, and Acorn TV is a pretty solid product now.
Acorn TV Subscription Methods
There are a number of ways to subscribe to Acorn TV:
Directly, via their website (some people prefer to go direct)
Through Amazon Prime Video HERE (some people find it streams more smoothly for them or makes it easier to track subscriptions + the Amazon app is compatible with more smart TVs)
Through your local cable company, in some cases (not recommended – we hear more complaints about this option than any other)
If you're not sure how to get Acorn TV (or BritBox) on your television, we recommend picking up a cheap Roku device (like this one). Models start around $30, and they're extremely easy to use. You just connect it to your TV and internet, and you can use it to display the content from virtually any streaming service.
Acorn TV's Programming
In terms of programming, Acorn TV currently has slightly less than BritBox, at 327 offerings (as of June 2020). Not all of Acorn TV's programming is British, and an increasingly large portion of the new programming is non-British (including a fair bit of foreign language programming). Still, the majority of Acorn TV's programming is British.
Curious about more than the shows listed below? We've gathered up some of the Best Shows on Acorn TV HERE.
Popular Ongoing Series at Acorn TV:
Popular Completed/Classic Series at Acorn TV:
In recent months, we've noticed a number of titles that are also free on Prime Video or Tubi (see our list of British TV Shows on Tubi). Most of them are older titles, but we still wanted to mention that so you can be aware of it if you're on an extremely tight budget and you want to seek things out elsewhere.
You can view all shows currently on Acorn TV here. Or, check out our recommendations for the best shows on Acorn TV.
BritBox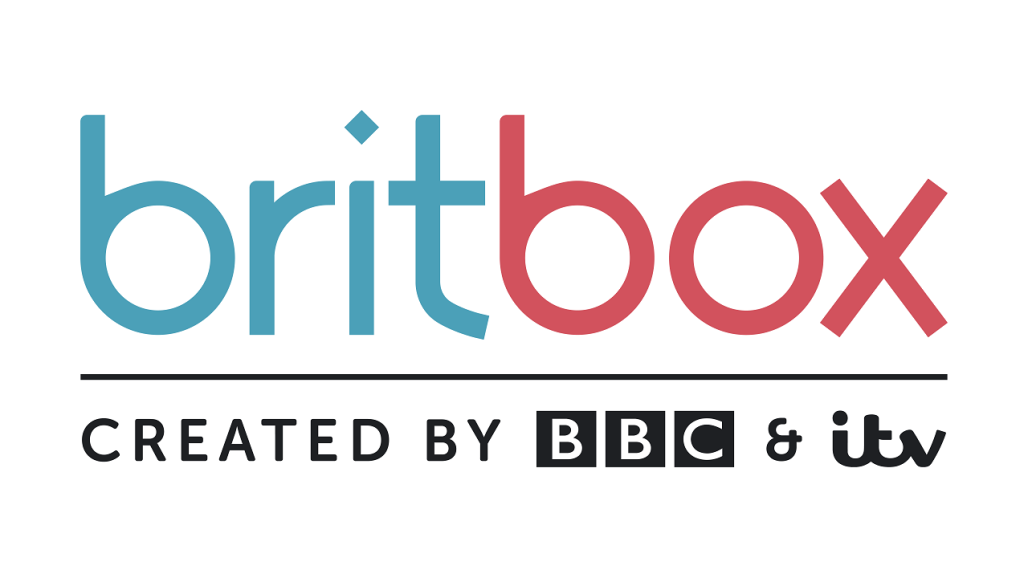 In early 2017, BritBox came along to give us more wonderful British programming and complicate the lives of those who now have to make a choice between two great services. I've been using BritBox since it became available – first through my browser, and later on a Roku. Though it's a newer service, it's a join venture between the BBC and ITV – so they're not exactly new to the British TV game.
Overall, BritBox is MUCH more similar to actual British TV – and if you're an expat who can only pick one service, this is the one I'd recommend to you. In addition to the popular mysteries and dramas British TV is known for, you'll also find British soaps, quiz and panel shows, current events coverage (like some of the flower shows and Trooping the Colour), and BBC favourites like Springwatch/Autumnwatch/etc.
In the last year or so, an increasing number of titles have been getting pulled from other services and brought over to BritBox. Given that BritBox is a joint venture between the BBC and ITV, that's something a lot of us were expecting to see eventually.
If you follow one of the major British soaps (Emmerdale, EastEnders, or Coronation Street), you'll be very pleased to know that BritBox offers next-day viewing for these). BritBox is also the place to be if you're a Classic Doctor Who fan.
BritBox Subscription Methods
There are a number of ways to subscribe to BritBox:
BritBox's Programming
In terms of programming, BritBox has a total of 415 titles (compared to Acorn's 327). BritBox's programming is ALL British, though you'll find a few shows set in different locations (like Death in Paradise or Mallorca Files).
Popular Ongoing Series at BritBox:
Popular Completed/Classic Series at BritBox:
British Soaps on BritBox
I've found far less overlap between BritBox and other services, but as with anything, that could change.
View all BritBox offerings HERE.
The Short Answer: What Should I Choose, Acorn TV or BritBox?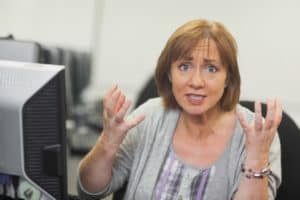 Like we said in the beginning, it really depends on your situation, and no matter what we recommend, it's very possible your decision will boil down to one or two shows that one service has and the other doesn't. If you're into Emmerdale or EastEnders, for example, BritBox is definitely the service for you. Still, here are some general guidelines to help you decide between Acorn TV and BritBox.
Note: All stated program availability is based on what was current in June 2020. Please check the programming links I've provided above to see what's currently on offer if you're reading this much later.
You Should Get Acorn TV If…
If you're new to British TV and you want a great introduction to many of the most popular, current shows that are loved stateside
If you're a die-hard Doc Martin, Midsomer Murders, or Agatha Raisin fan
If the slightly lower price matters, definitely go for Acorn TV – plenty of great content here at a slightly lower price
If you enjoy the occasional Canadian, Australian, or European show in the mix, go with Acorn TV
If you're really price-sensitive, go with Acorn TV – it's roughly $1 less/month
You Should Get BritBox If…
If you've had Acorn TV for years and you've watched much of the programming they offer
If you've watched a lot of British television on Netflix/Amazon/PBS/Acorn and you want to see fresh shows that often can't even be found on Region 1 DVDs (Some shows are only released on Region 2 DVDs, meaning you have to have a region-free DVD player to play them. Learn more about that by clicking here.)
If you appreciate older British shows from the 70s, 80s, and 90s – BritBox has a great selection of classics like Keeping Up Appearances, Hetty Wainthropp Investigates, Fawlty Towers, and Are You Being Served?
If you love British soaps – BritBox has next-day availability for Emmerdale, Coronation Street, and EastEnders (along with a few other shows with next-day availability)
If you enjoy a lot of lifestyle content like Countryfile, Coast, Autumnwatch, Robson Green's travel shows, and The Great British Countryside, BritBox has a slight edge in this area
If you enjoy current events like the Trooping of the Colour, the Royal Edinburgh Military Tattoo, and the Royal Weddings.
If All Else Fails…
If you still can't make up your mind, remember you can get a free trial of both Acorn TV and BritBox. If and when you decide you want to cancel one or the other, here are the instructions. It's all very easy, and you don't even have to talk to a human to do it.
Your Thoughts on the Acorn TV vs. BritBox debate?
Please feel free to add your advice and opinions in the comments. Have we overlooked any major decision-making factors? Which service have you enjoyed more?