British Shows & Movies Leaving Netflix US in July (& All the Rest, In Case You're Curious)
In some cases, we earn commissions from affiliate links in our posts.
Last Updated on June 18, 2020 by Stefanie Hutson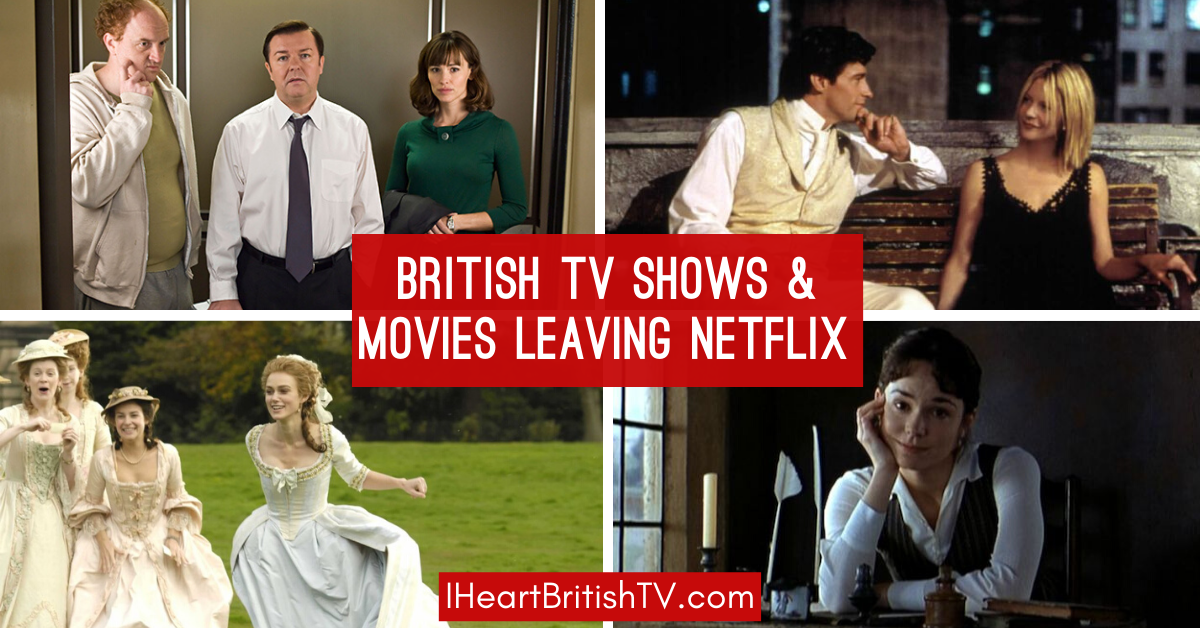 It can be tough to keep track of what's coming and going on the various streaming services. In many cases, services don't get OR give a lot of of notice – but luckily, Netflix is pretty good about releasing their departures list with enough time to binge watch the important ones.
If you read our previous post, "Understanding the British TV Bloodbath at Netflix", you'll know that quite a lot of British TV titles have left the service in the last year. Most of those are down to BritBox taking back the rights and posting the shows over there, but a few have just aged off the service for no obvious reason.
To make it a little easier on British TV fans, we've taken the Netflix departures list and separated the British titles from everything else. If you're curious about the rest, you can scroll to the end of the post where we list all the rest of the departing titles.
Curious about what British shows are left? Check out our list of British TV Shows on Netflix.
British Movies Leaving Netflix in July 2020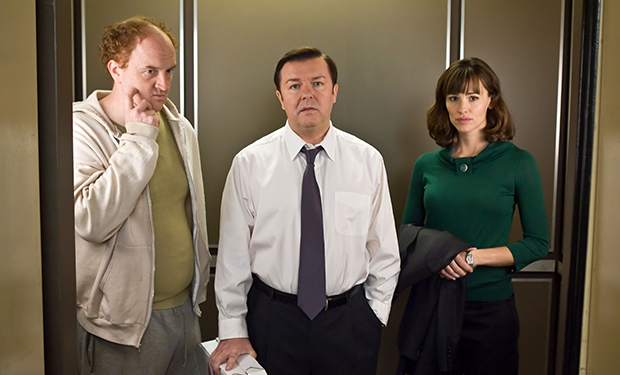 July 1
The Boy in the Striped Pajamas (2008)
Chitty Chitty Bang Bang (1968)
Chloe (2009) (Not British, but it does feature Northern Ireland-born Liam Neeson)
The Duchess (2008)
Elizabeth (1998)
Elizabeth: The Golden Age (2007)
Inception (2010) (Not solely British, but it was written/directed/produced by Brits and stars several British actors)
The Invention of Lying (2009)
Kate & Leopold (2001) (Stars Australian-British actor Hugh Jackman)
Mansfield Park (1999)
Stuart Little 2 (2002) (American, but stars Hugh Laurie)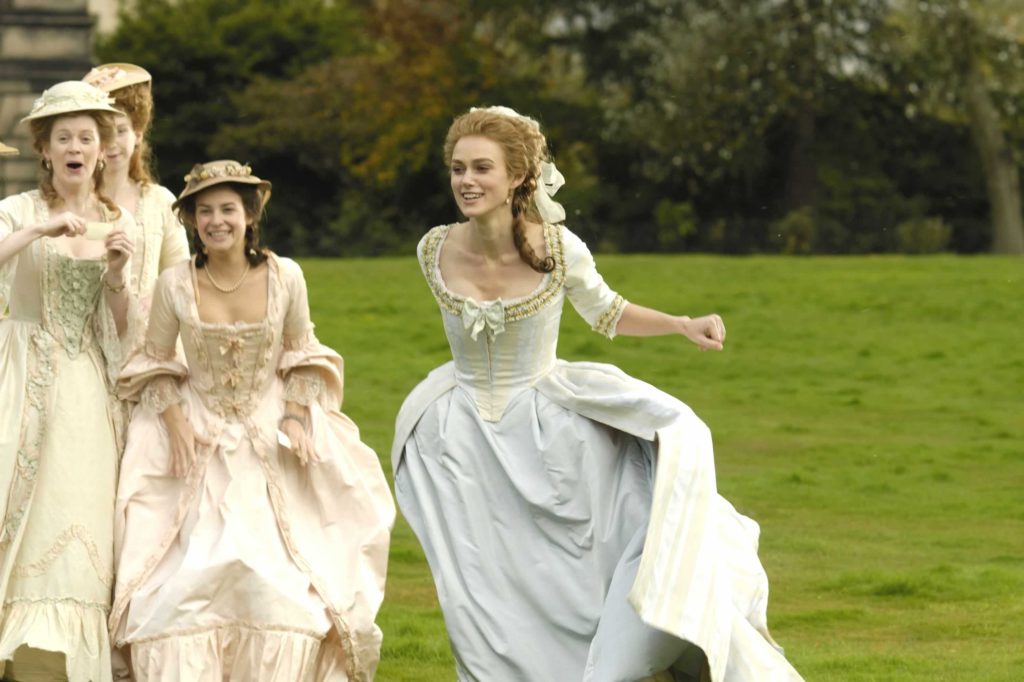 British TV Shows Leaving Netflix in July 2020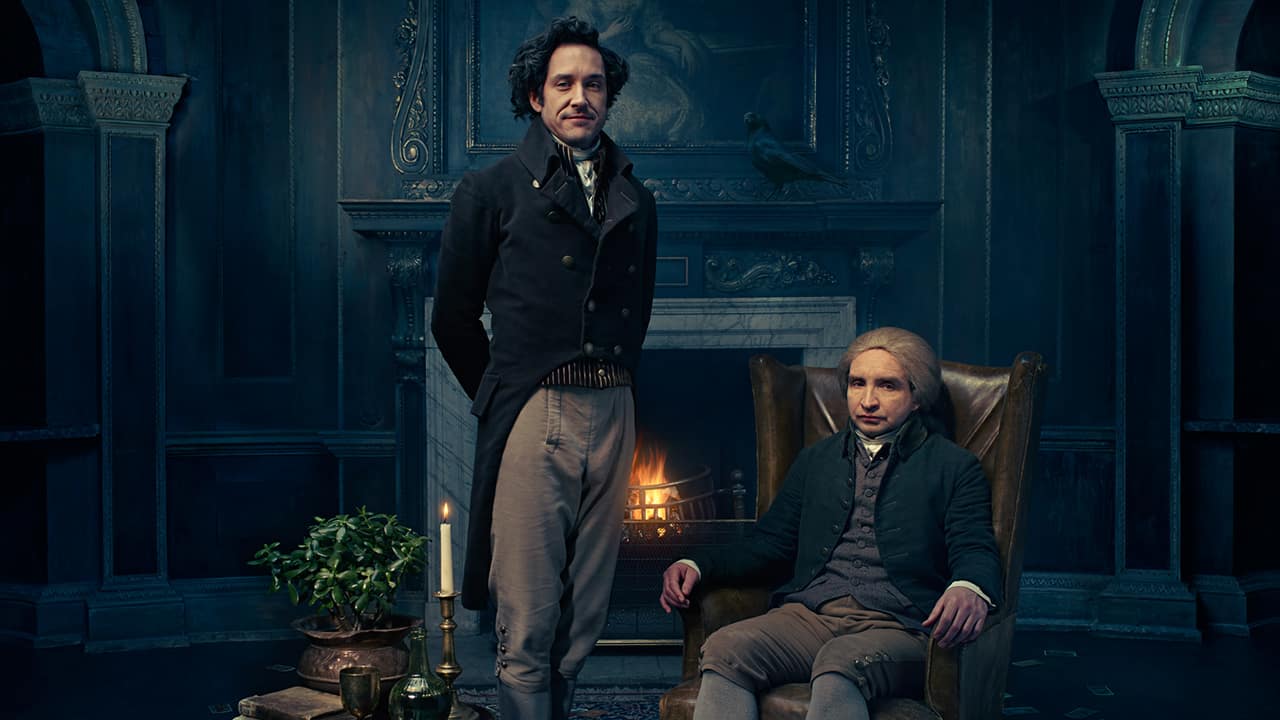 July 1
Though June saw the departure of Jonathan Strange & Mr. Norrell, it doesn't look like we'll be losing any British TV titles in July (though this can always change as more information becomes available).
Other Shows & Movies Leaving Netflix in July 2020
July 1
21 (2008)
The Amityville Horror (2005)
The Andy Griffith Show (8 Seasons)
Badalte Rishton Ki Dalsstaan (Season 1)
Blow (2001)
Brooklyn's Finest (2009)
Center Stage (2000)
Chasing Amy (1997)
Cheers (11 Seasons)
Click (2006)
Cloverfield (2008)
The Curious Case of Benjamin Button (2008)
El Barco (3 Seasons)
Ferris Bueller's Day Off (1986)
Ghost Rider (2007)
Happyish (1 Season)
Here Alone (2016)
Instructions Not Included (2013)
Julie & Julia (2009)
Khelti Hai Zindagi Aankh Micholi (Season 1)
Kiss the Girls (1997)
The Last Samurai (2003)
Limitless (1 Season)
Little Monsters (1989)
The Mask of Zorro (1998)
The Matrix (1999)
The Matrix Reloaded (2003)
The Matrix Revolutions (2003)
Minority Report (2002)
Momo Salon (Season 1)
Operation Proposal (Season 1)
Patriot Games (1992)
Philadelphia (1993)
The Polar Express (2004)
Race to Witch Mountain (2009)
Razia Sultan (Season 1)
The Ring (2002)
Satrangi (Season 1)
Scary Movie (2000)
Sliver (1993)
Tremors (1990)
Tremors 2: Aftershocks (1995)
Tremors 3: Back to Perfection (2001)
Tremors 4: The Legend Begins (2004)
Tremors 5: Bloodline, aka Tremors 5: Bloodlines (2015)
What Lies Beneath (2000)
Yes Man (2008)
July 6
The Fosters (Seasons 1-5)
July 7
NSU German History X (Season 1)
July 9
Solo: A Star Wars Story (2018)
July 12
July 15
Agent Raghav (Season 1)
Bh Se Bhade (Season 1)
Bhaage Re Mann (Season 1)
Gangs of Hassepur (Season 1)
Maharakshak Devi (Season 1)
What's Your Favourite Show or Movie That's Leaving Netflix?
Is there anything you'll be rushing to see before it leaves Netflix? Sometime's it's tough when a favourite is leaving and there just isn't enough time to enjoy it as many times as you might like – but hopefully, the shows disappearing will end up on some other service (and failing that, there's always the DVD).