British TV Shows on Sundance Now by the Sundance Channel
In some cases, we earn commissions from affiliate links in our posts.
Last Updated on March 30, 2021 by Stefanie Hutson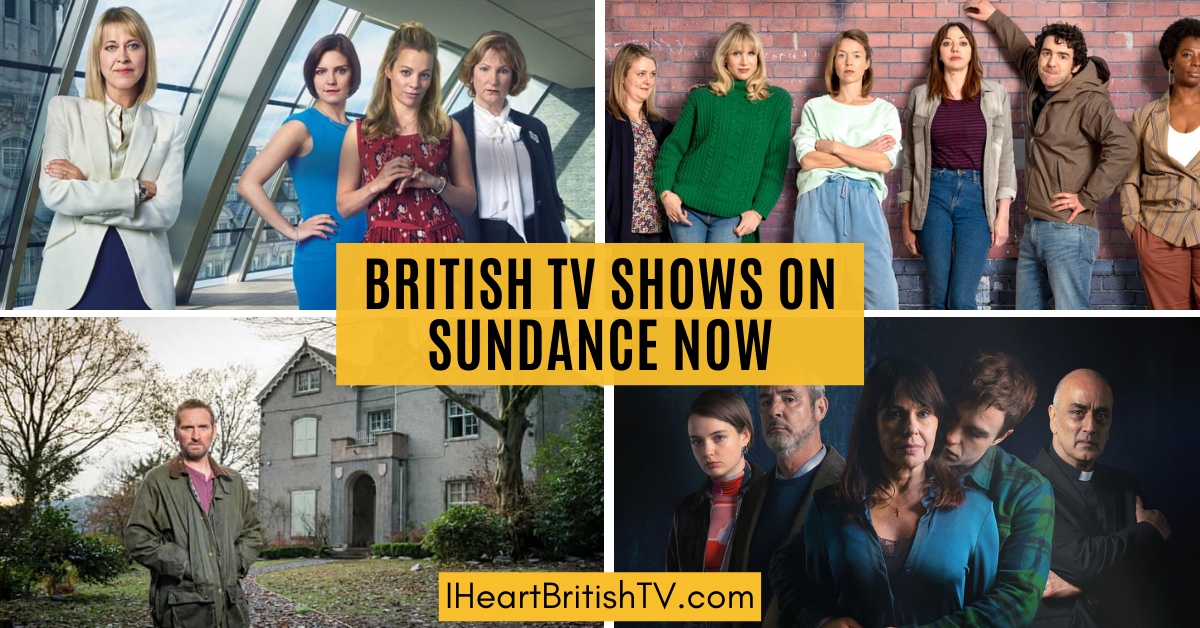 If you've been paying attention to some of the most recent North American premieres of high-profile British TV shows, you've likely noticed something interesting. The Sundance Now Channel has been gaining an increasingly large number of British titles. It's no Acorn or BritBox (and it does have some minor overlap with Acorn because they're both owned by the same company), but it's definitely worth a look if you're on the prowl for a new series to binge.
Sundance Now specializes in true crime, political thrillers, indie programming, and drama, but they do have some comedy and more typical documentaries, too. They also have a fair amount of Canadian, Australian, and European content, which we've listed after the British programs.
Editor's Note: This list was most recently updated in late February 2021. Titles do change, but we endeavour to update this as frequently as possible.
British TV Shows on Sundance Now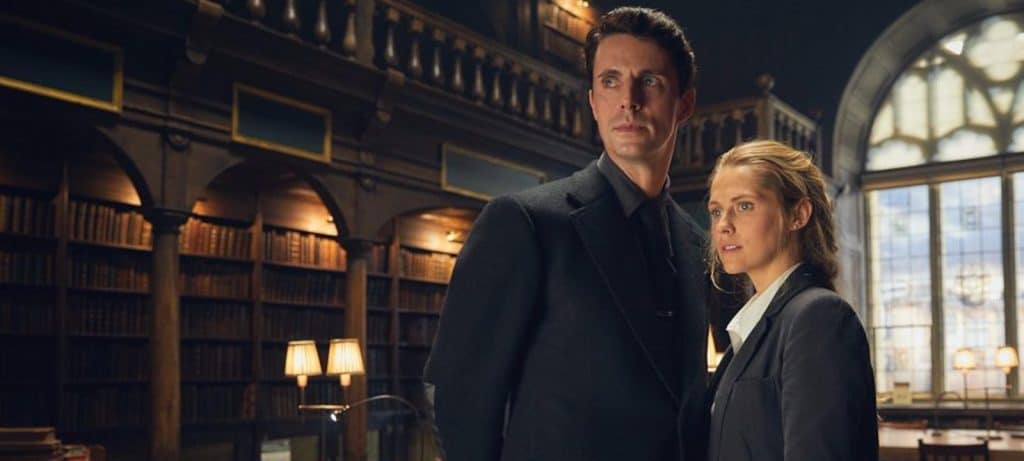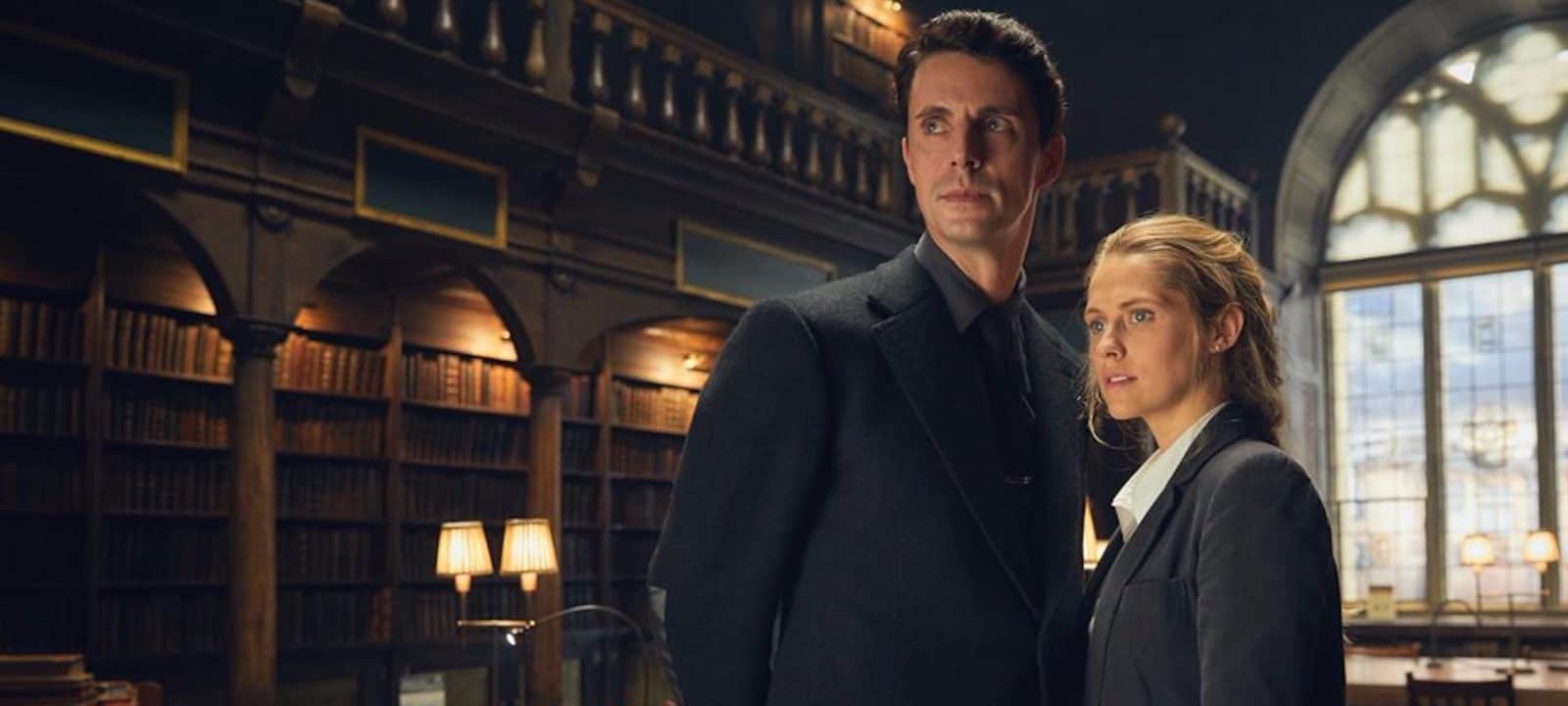 A Discovery of Witches – 2018 – When an Oxford historian and reluctant witch is able to access a book no one else can, it sets off a chain of events involving an eternal feud between witches and vampires.
Away – 2016 – This British film follows two people, Ria and Joseph, as they try to find a way out of their current life situations.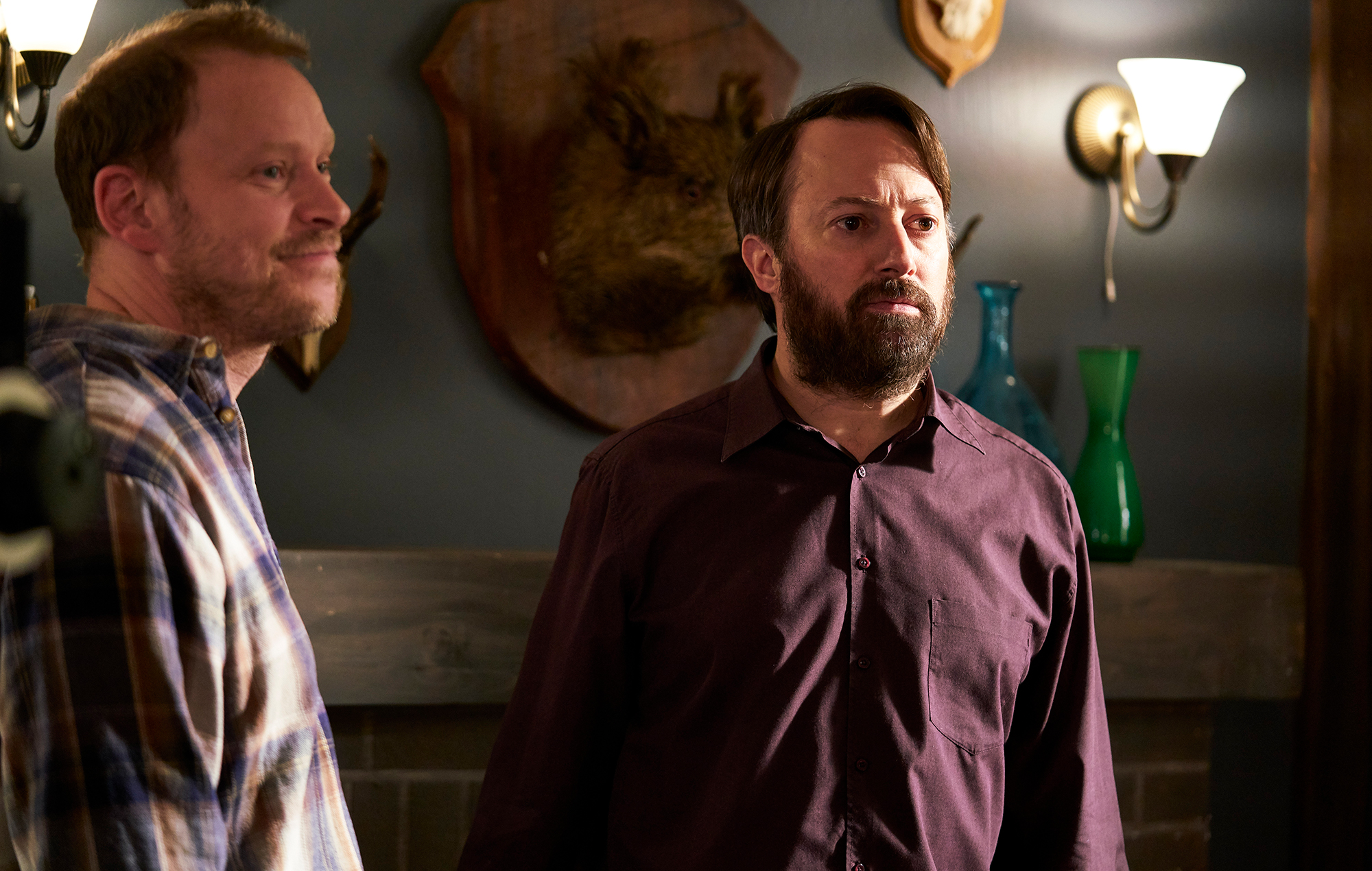 Back – 2017 to present – After the death of his father, 42-year-old Stephen returns home to take over the family pub in Stroud, Gloucestershire. At the same time, Andrew, a former foster child briefly raised by his parents, returns to renew his own relationship with the family. What happens next is a serious case of sibling rivalry. The series sees David Mitchell and Robert Webb (both of Peep Show fame) together again.
Bang – 2017 to present – In this bilingual Welsh crime drama, a man comes into possession of a gun and his life is forever changed.
Britain's Bloodiest Dynasty – 2014 – Historian Dan Jones tells the story of the Plantagenets, one of Britain's darkest and most brutal dynasties.
Britain's Bloody Crown – 2016 – Dan Jones presents this four-part documentary about the War of the Roses.
Cheat – 2019 – When university lecturer Dr. Leah Dale confronts a student about suspected cheating, the student takes it as a personal attack. A simple academic issue soon spirals out of control, putting both women at risk. Katherine Kelly (Happy Valley) and Molly Windsor (Three Girls) star in this chilling psychological drama.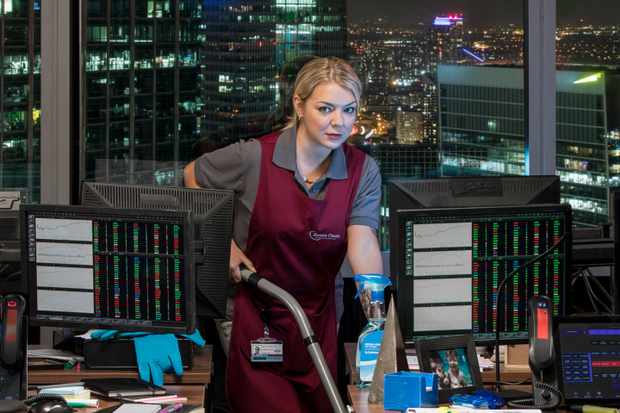 Cleaning Up – 2019 – Sheridan Smith (Gavin & Stacey) stars as Sam, a debt-ridden mum trying to get by on a zero-hour contract cleaning job while her husband attempts to gain full custody of their children. While on the job, she overhears information that leads her into the world of insider trading.
Cold Call – 2019 – When a single mum gets caught up in a cold call phone scam, her entire life is turned upside down.
The Crimson Petal and the White – 2011 – In late 1800s London, a prostitute finds her position greatly improved after becoming the mistress to a powerful man.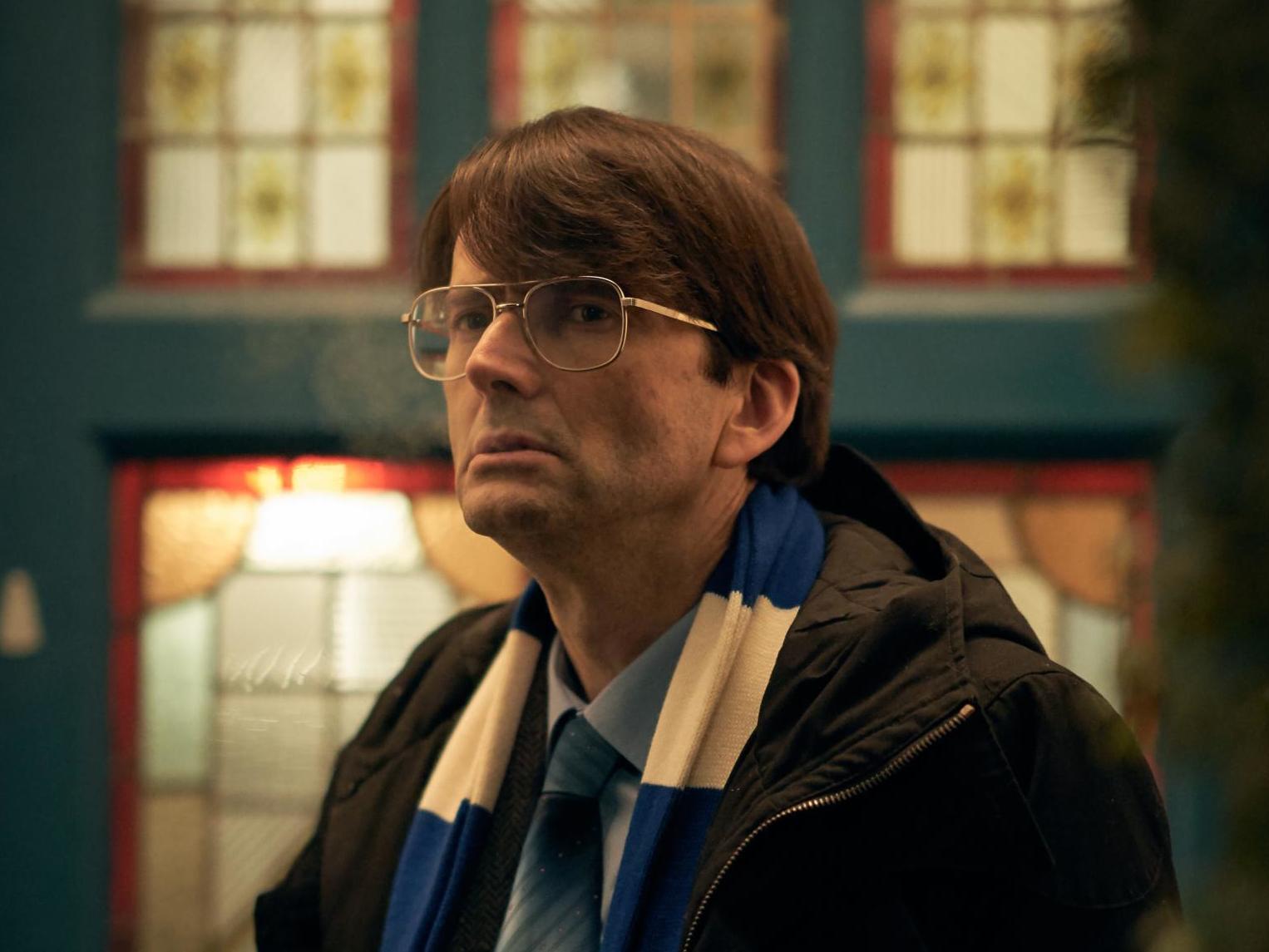 Des – 2020 – David Tennant (Doctor Who) stars as Dennis Nilsen, a Scottish serial killer and necrophile arrested in 1983 after murdering at least a dozen young men and boys. He was caught when human remains were discovered to be the cause of a drain blockage near his home.
The Fall – 2013 to 2016 – Gillian Anderson (The X-Files) and Jamie Dornan (50 Shades of Grey) star in this series about a senior investigator who goes head-to-head with a serial killer who's attacking young professional women in Belfast.
Fingersmith – 2005 – In Victorian England, a young female thief hatches a plan to get close to an heiress and scam her. It doesn't go as planned.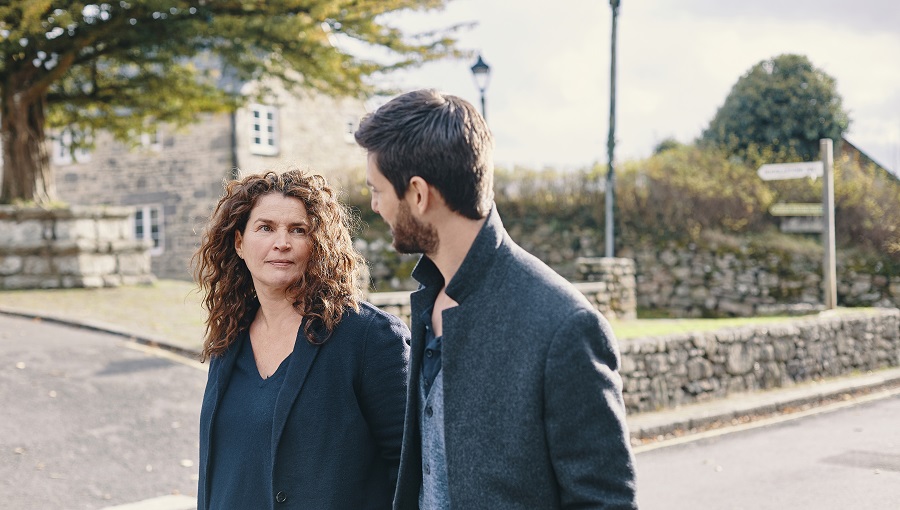 Gold Digger – 2019 – Julia Ormond (Sabrina) stars as Julia Day, a wealthy 60-year-old woman who falls in love with a handsome man 26 years her junior. As secrets come to light, no one can be sure what's real and what's merely convenient.
Innocent – 2018 – Innocent is set around the beautiful southern coast of England, and it tells the story of a man rebuilding his life after his conviction for the murder of his wife is overturned.
Interview with a Murderer – 2016 – Criminologist and professor David Wilson conducts a series of interviews with convicted murderer Bert Spencer. Bert was convicted for the murder of farmer Hubert Wilkes, but he's always been suspected of the brutal killing of a young newspaper delivery boy, Carl Bridgewater.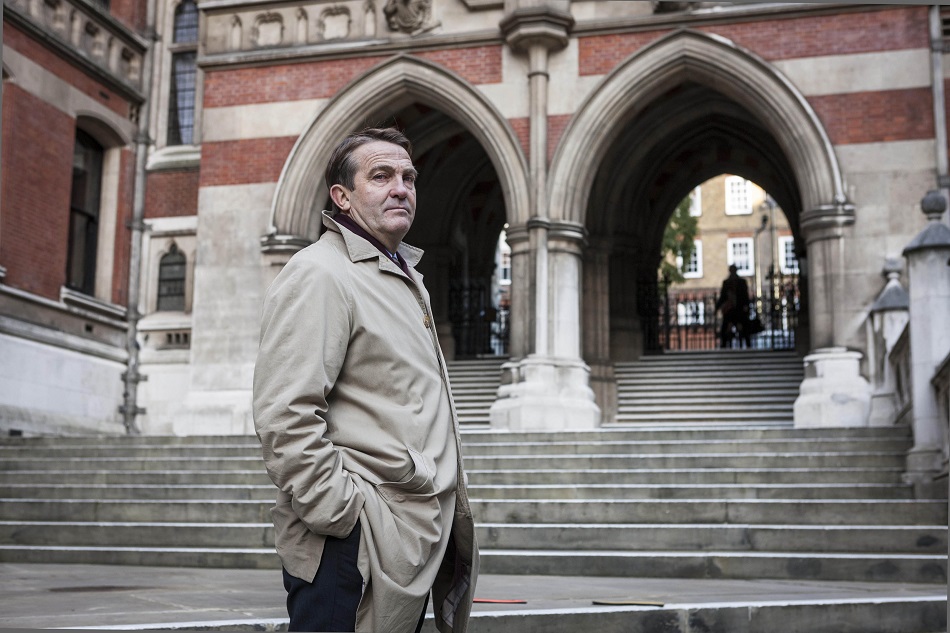 Law & Order: UK – 2009 to 2014 – This adaptation of the successful American courtroom drama sees the format carried over to the British legal system. It's one-part law (investigative work) and one-part order (the court proceedings).
Leverage – United States – 2008 to 2012 – This series follows a group of high-tech criminals who attempt to steal from wealthy people who don't deserve their money. Though it's American, it stars British actress Gina Bellman (Coupling). For a British series that's somewhat similar in tone, check out Hustle.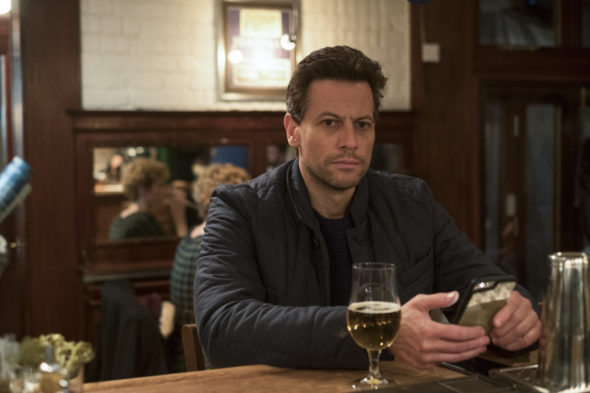 Liar – 2017 to 2020 – After a seemingly pleasant date, a schoolteacher accuses a prominent local surgeon of rape. The situation continues to spiral out of control as more information comes to light. The second series takes a different angle, but there's little we can say without it being a spoiler.
The Little Drummer Girl – 2018 – An English actress is recruited by the Israelis to help infiltrate a Palestinian assassin's terrorist cell.
Madame Bovary – 2014 – This film adaptation of the classic novel sees Mia Wasikowska (In Treatment) as the bored country wife Emma Bovary.
McMafia – 2018 to present – James Norton (Grantchester) stars as the English-raised son of a Russian mafia figure who was exiled from his country. Though his familiy tried to correct course, a murder draws them back in. A second series is on the way, though we've yet to see a date for it.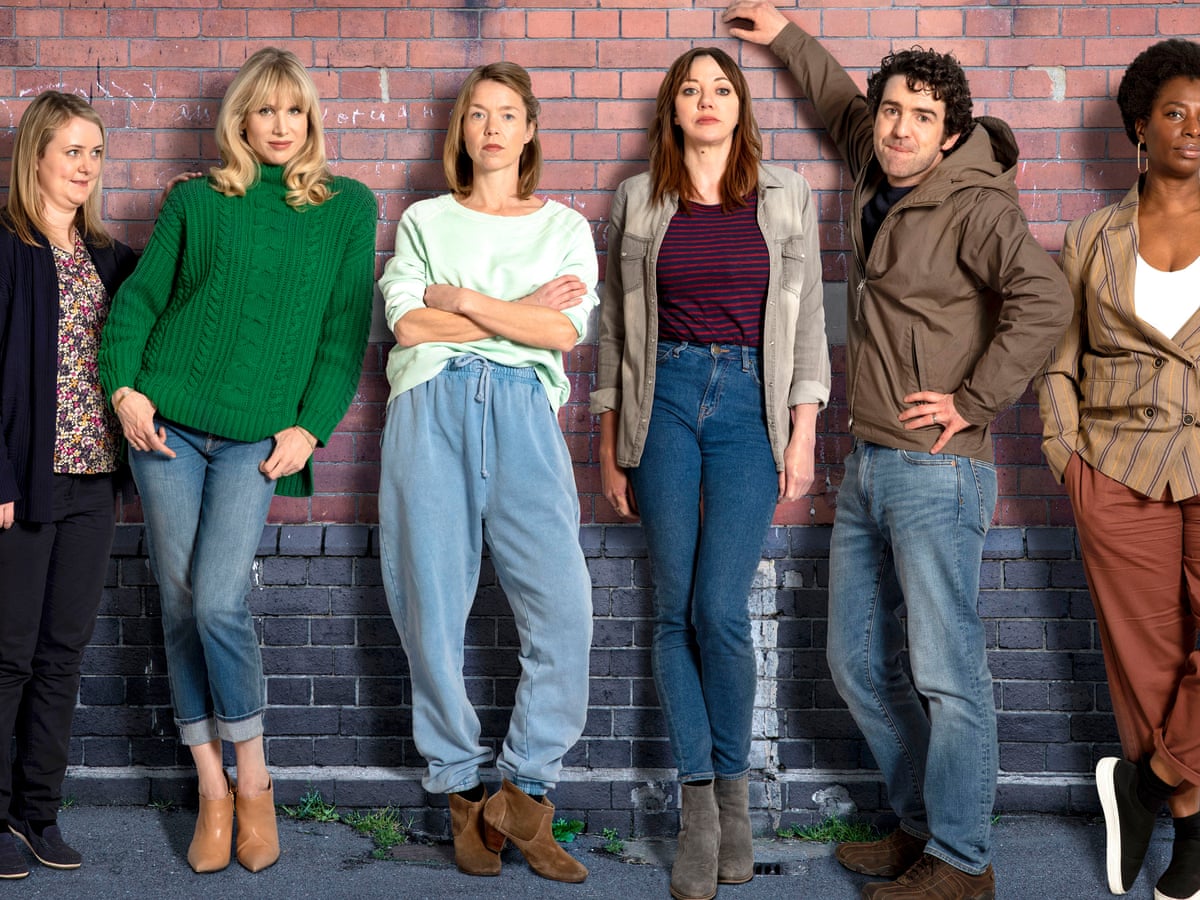 Motherland – 2016 to present – Mums take on the challenges of middle-class motherhood, and it's not always pretty. This 30-minute comedy aims to show real motherhood, not the pretty and acceptable public idea of what motherhood should be.
Murder Trial: The Disappearance of Margaret Fleming – 2020 – Two carers were accused of murdering a 35-year-old woman and claiming benefits in her name for 16 years. This series takes a look at their trial.
The Name of the Rose – 2019 – In 1327, a friar and his apprentice investigate deaths at a nearby abbey. They soon find themselves mixed up in something much bigger than they might have imagined. Rupert Everett (My Best Friend's Wedding) and John Turturro (Barton Fink) star.
Next of Kin – 2018 – A GP is devastated after hearing her brother was kidnapped on his way home to the UK.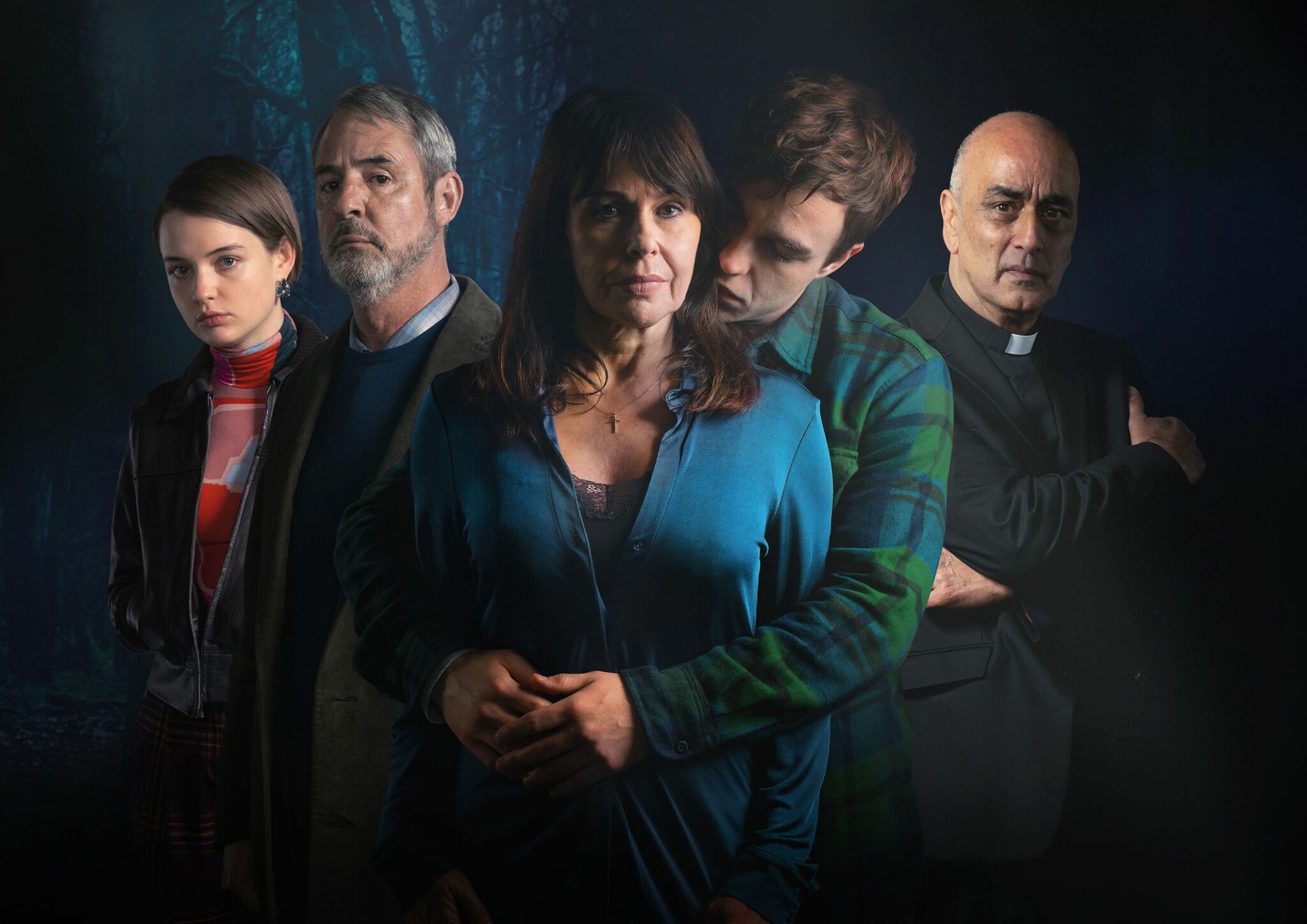 Penance – 2020 – After her son's death in Thailand, a woman begins having lusty thoughts about a young man she met in grief counseling (who just happens to look a lot like her dead son). Julie Graham (Queens of Mystery), Neil Morrissey (Men Behaving Badly), and Nico Mirallegro (Hollyoaks).
The Real Des – 2020 – If you watched the David Tennant series Des, you may also want to watch this documentary about professor David Wilson, a criminologist who spend decades interviewing and corresponding with serial killer Dennis Nilsen (the subject of Des).
Rillington Place – 2016 – This three-part miniseries is a dramatization of the murders at 10 Rillington Place in the 1940s and 50s.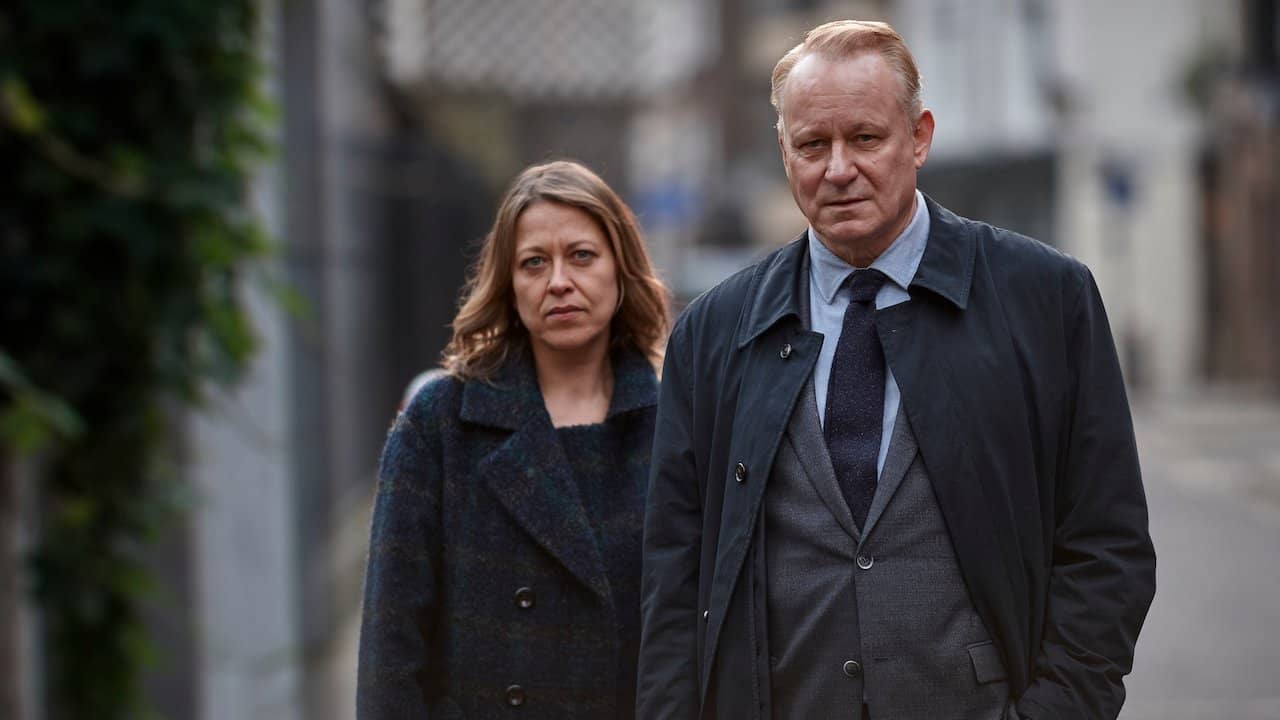 River – 2015 – Stellan Skarsgård, Nicola Walker, and Lesley Manville star in this series about a brilliant police officer haunted by guilt.
Riviera – 2017 to present – Riviera is a UK production set in France. When a newlywed's wealthy husband is killed in an explosion, she's stunned to learn what lurked behind the facade of their upper class lifestyle.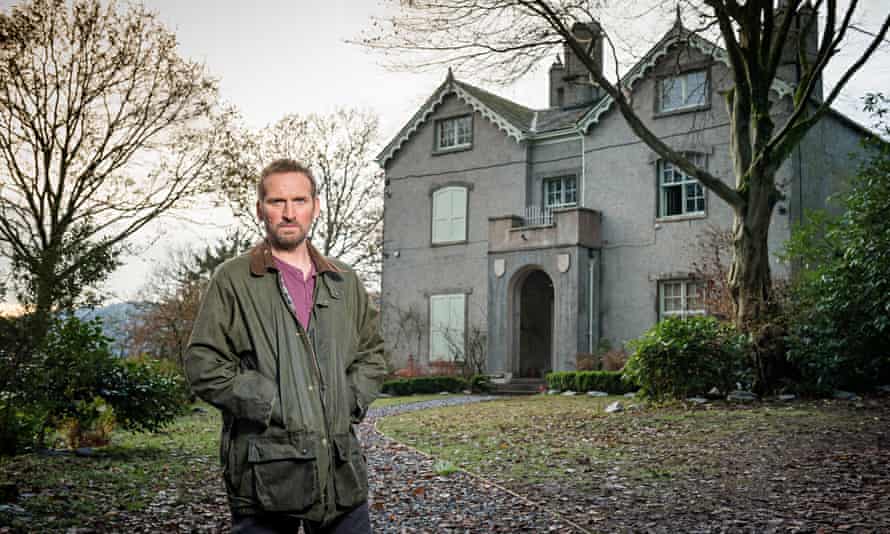 Safe House – 2015 to 2017 – Christopher Eccleston (Doctor Who) stars in this series about a married couple asked to turn their guest house into a safe house.
Secrets of a Psychopath – Ireland – 2019 – This three-part true crime series takes a look back at one of Ireland's most complicated murder cases. It looks at the events surrounding the murder of Elaine O'Hara, a Dublin woman whose murderer engaged in extreme BDSM practices and nearly committed the perfect crime. (Premieres in March 2021)
Secret State – 2012 – In a miniseries that will reassure you that the US isn't the only place where government and big business are way too close, Secret State shows a Deputy Prime Minister entangled in an international conspiracy.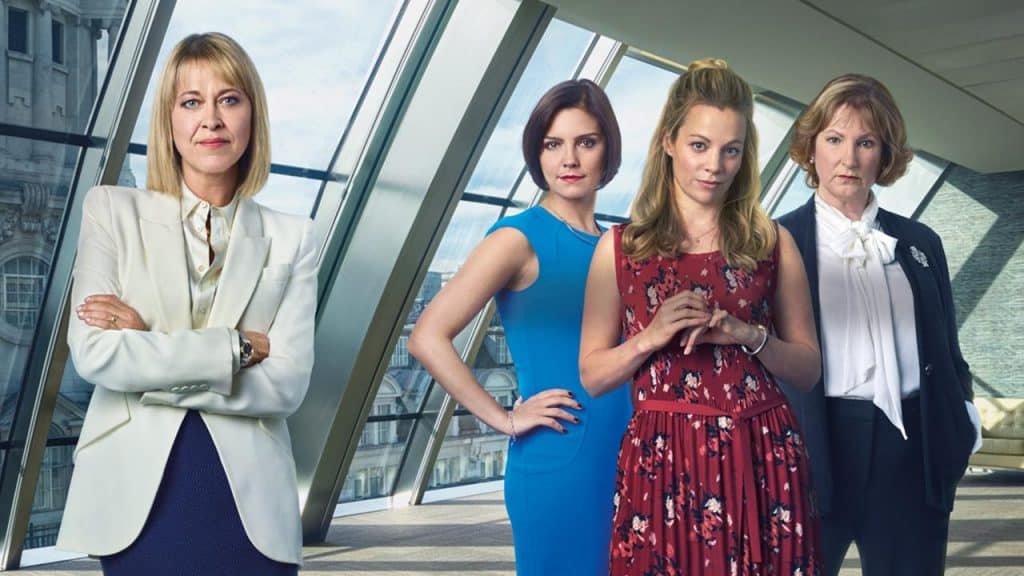 The Split – A family of powerful female divorce attorneys deals with its fair share of family drama, particularly where their father is concerned.
State of the Union – 2019 – Chris O'Dowd (The IT Crowd) and Rosamund Pike (Pride & Prejudice) star in this short-form comedy about a couple that visits a pub each week before their marriage counseling session.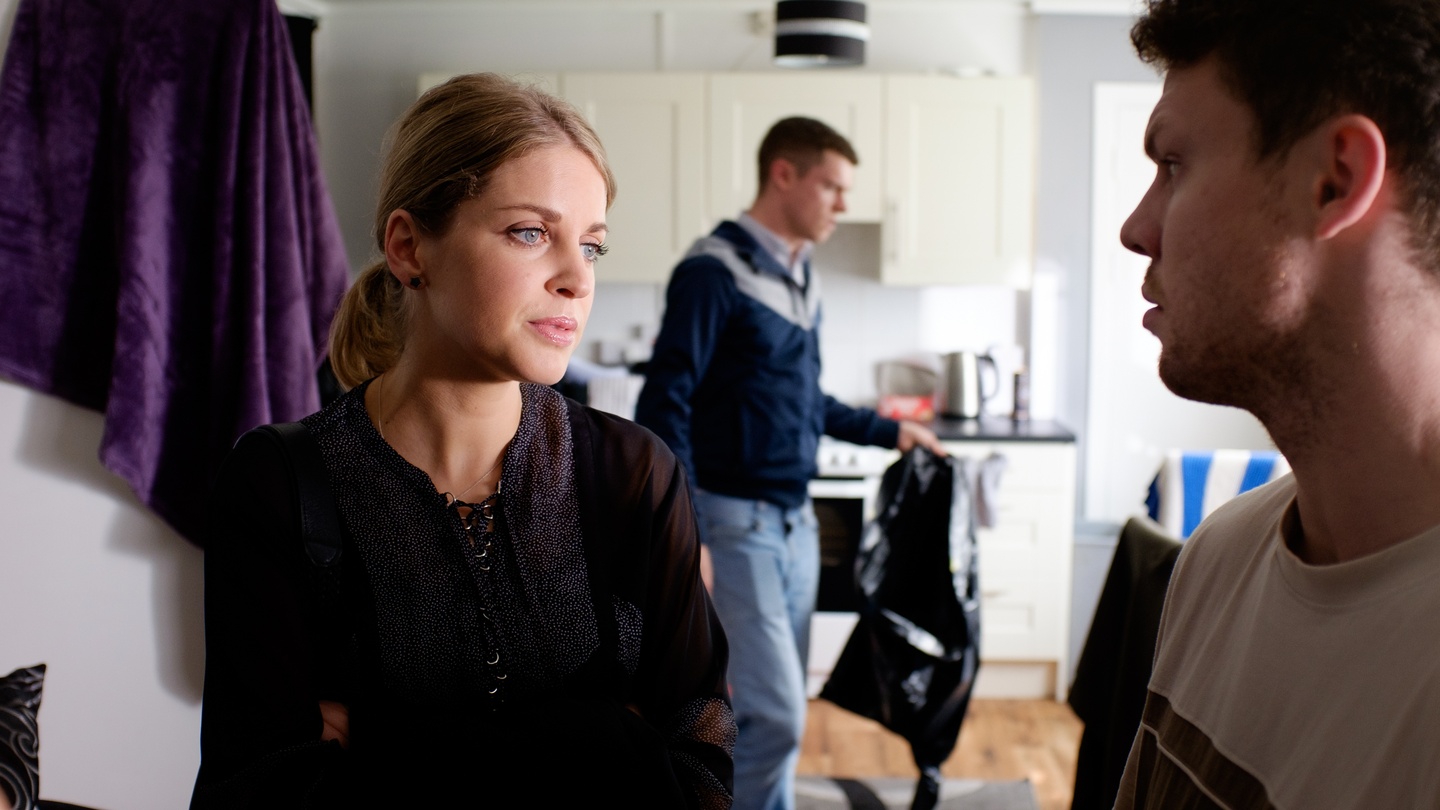 Striking Out – Ireland – 2017 – Amy Huberman (Finding Joy) stars as Tara Rafferty, a successful Dublin lawyer who abandons her safe life after discovering that her fiancé is cheating on her. She cancels the wedding, quits her job, and begins a new and unconventional private practice. Neil Morrissey (Men Behaving Badly) and Rory Keenan (War & Peace) also star.
Witches: A Century of Murder – 2015 – Historian Suzannah Lipscomb takes a look at the British witch hunts of the 17th century.
Canadian, Australian, & European TV Shows on Sundance Now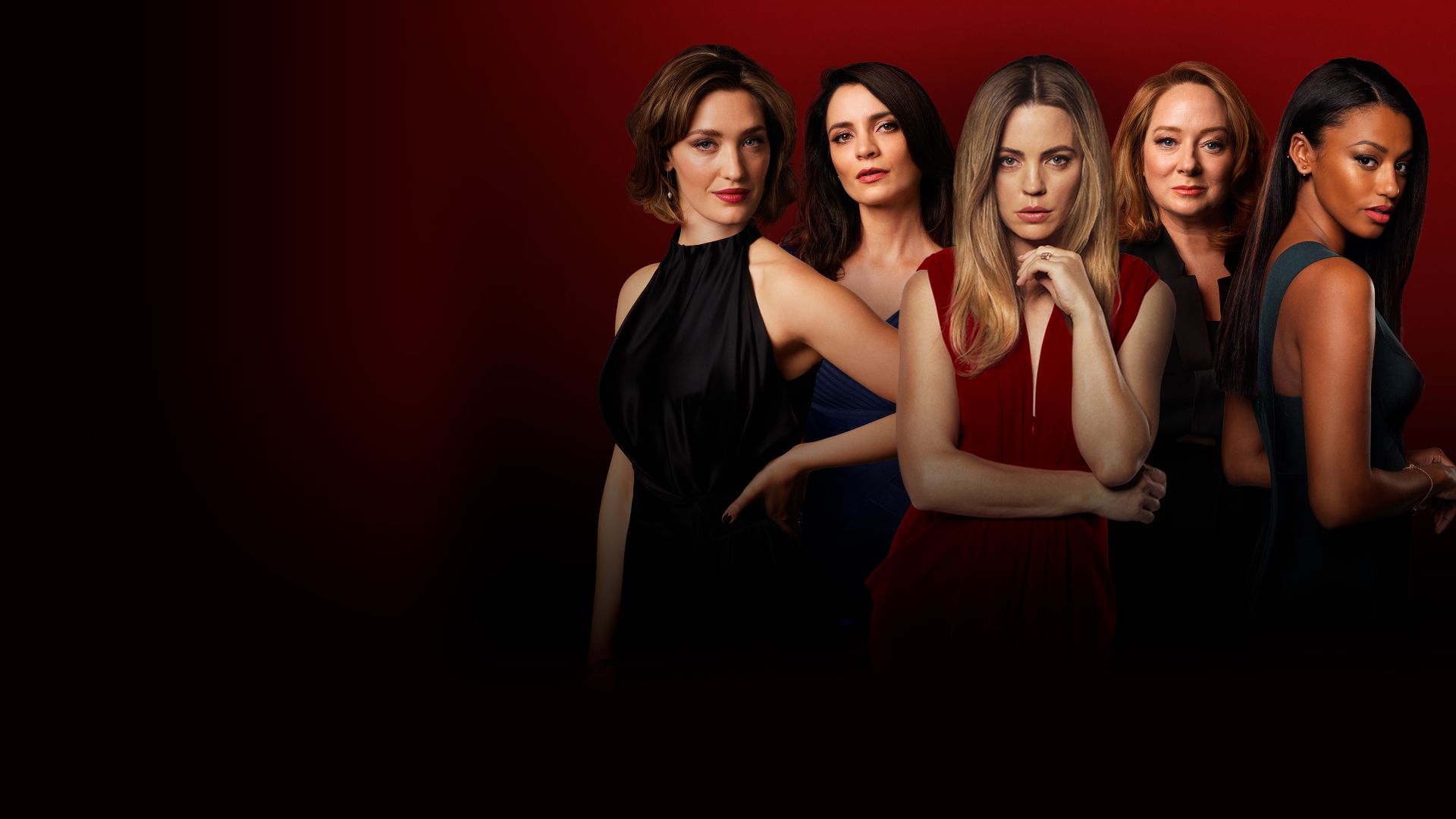 Bad Mothers – Australia – 2019 – This juicy Australian drama sees a group of misfit women coming together to help each other out with parenting, work challenges, relationships, and murder.
Being Human – Canada – 2011 to 2014 – This is the North American adaptation of the British series about a set of supernatural roommates trying to keep their secrets and live normal lives.
Blinded – Sweden – 2019 – When a young financial journalist has a secret affair with a bank director, it complicates both her personal life and her career.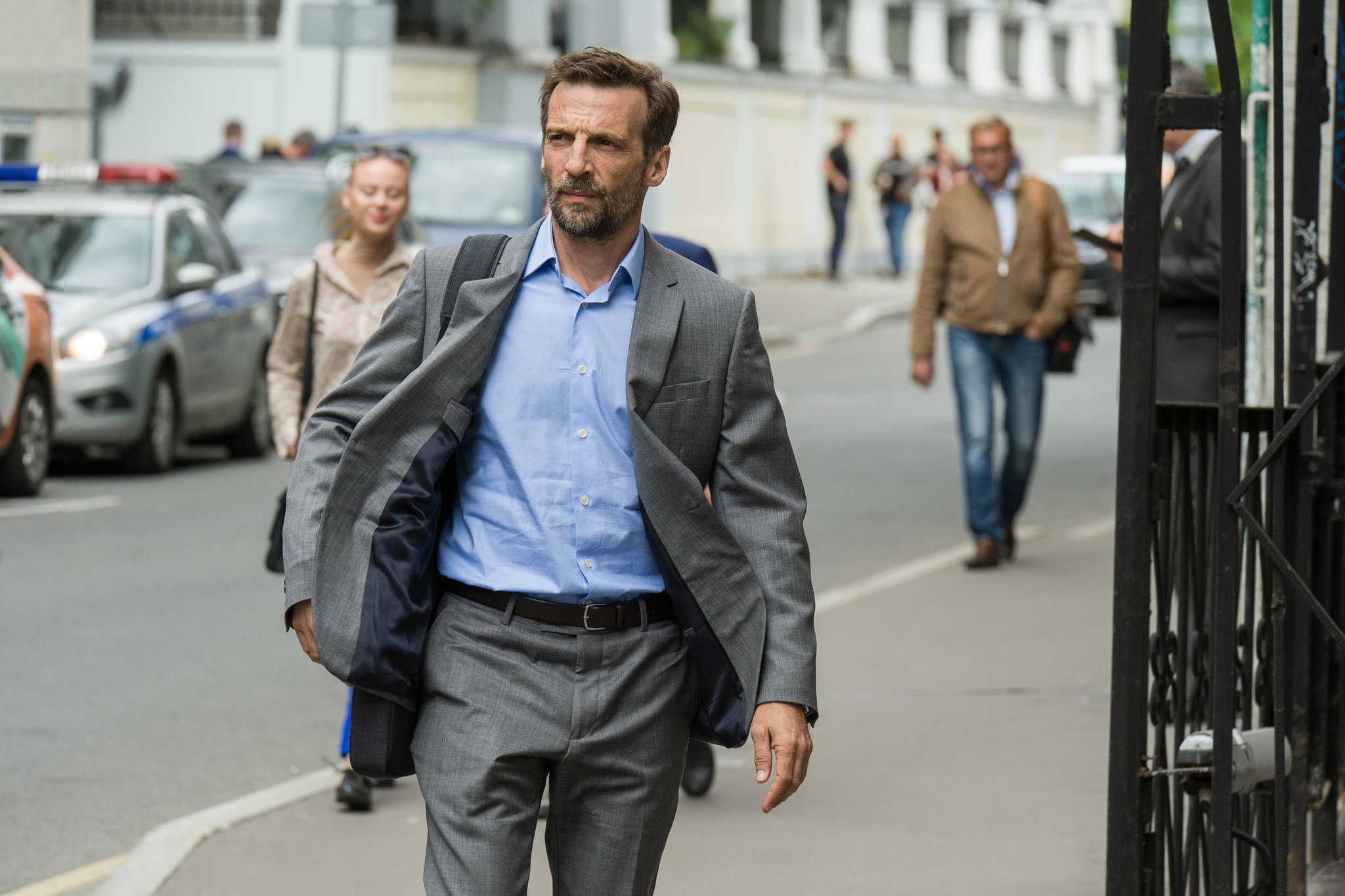 The Bureau – France – 2020 – This French spy series has taken inspiration from the real accounts of former spies, weaving their experiences into new stories inspired by current events. It takes place within the "Bureau of Legends", an agency responsible for training and handling deep cover agents as they complete long-term missions in areas with French interests. Fans of the charming French film Amélie may recognise Mathieu Kassovitz as intelligence officer Guillaume Debailly.
The Commons – Australia – 2019 to 2020 – This series sees Joanne Froggatt (Downton Abbey) starring as Eadie, a 38-year-old woman who just wants to have a child. Unfortunately, IVF treatments have failed and the world around her is in a chaotic state of global warming, parasitic disease, and increasing gaps between the rich and poor.
Couple Trouble – Denmark – 2018 – Anders and Lise are a generally happy thirtysomething couple with a daughter, but after seven years of marriage, the dull routine of marriage and parenthood has begun to get them. This series follows them as they seek counseling to save their relationship.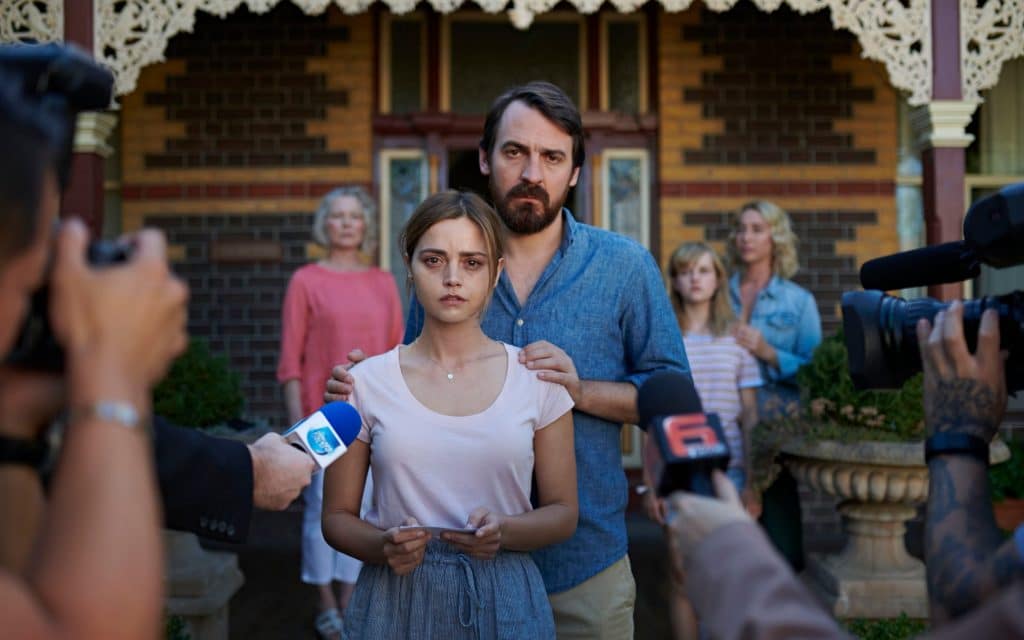 The Cry – Australia – 2018 – Jenna Coleman stars in this miniseries about a young couple dealing with the abduction of their baby.
Dead Lucky – Australian – 2018 – When a dangerous armed robber resurfaces in Sydney, two very different detectives are forced to work together to catch him.
Deutschland 83 / Deutschland 86 – Germany – 2015 to 2018 – This coming of age spy series is set in 1980s Germany.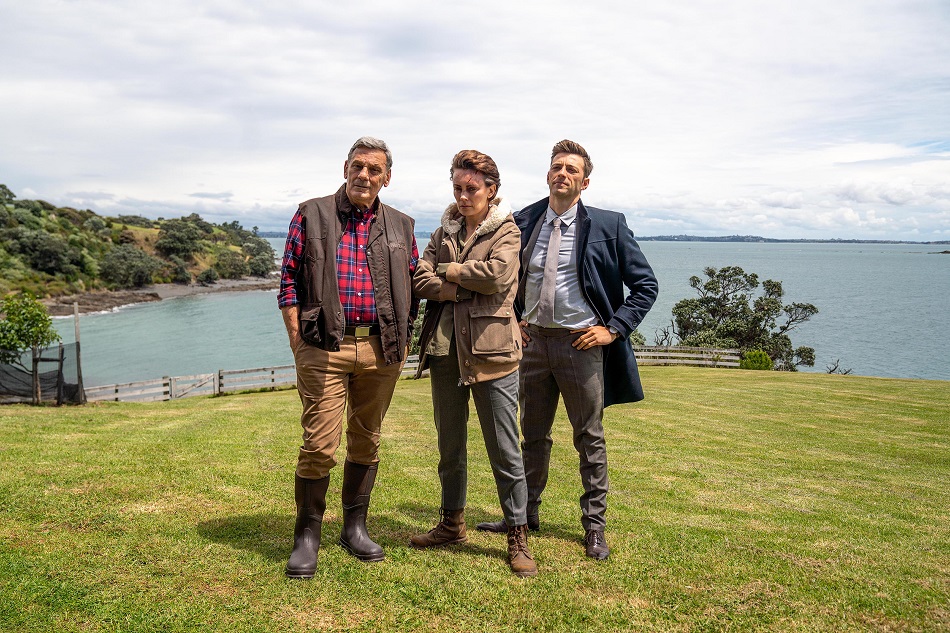 The Gulf – New Zealand – 2019 – This series follows a detective who's been in a fatal car accident that causes her to lose her memory.
Idiomatic – Finland – 2018 – This modern-day Scandinavian rom-com follows an educated left-wing couple after they move to an apartment owned by Micke's wealthy parents.
The Night Caller – Australia – 2020 – This four-part true crime drama follows the investigation into a serial killer who terrorised Perth, Australia between 1959 and 1963. In their determination to stop the killings, police arrested two different men, both of whom would be convicted and serve time in spite of their innocence.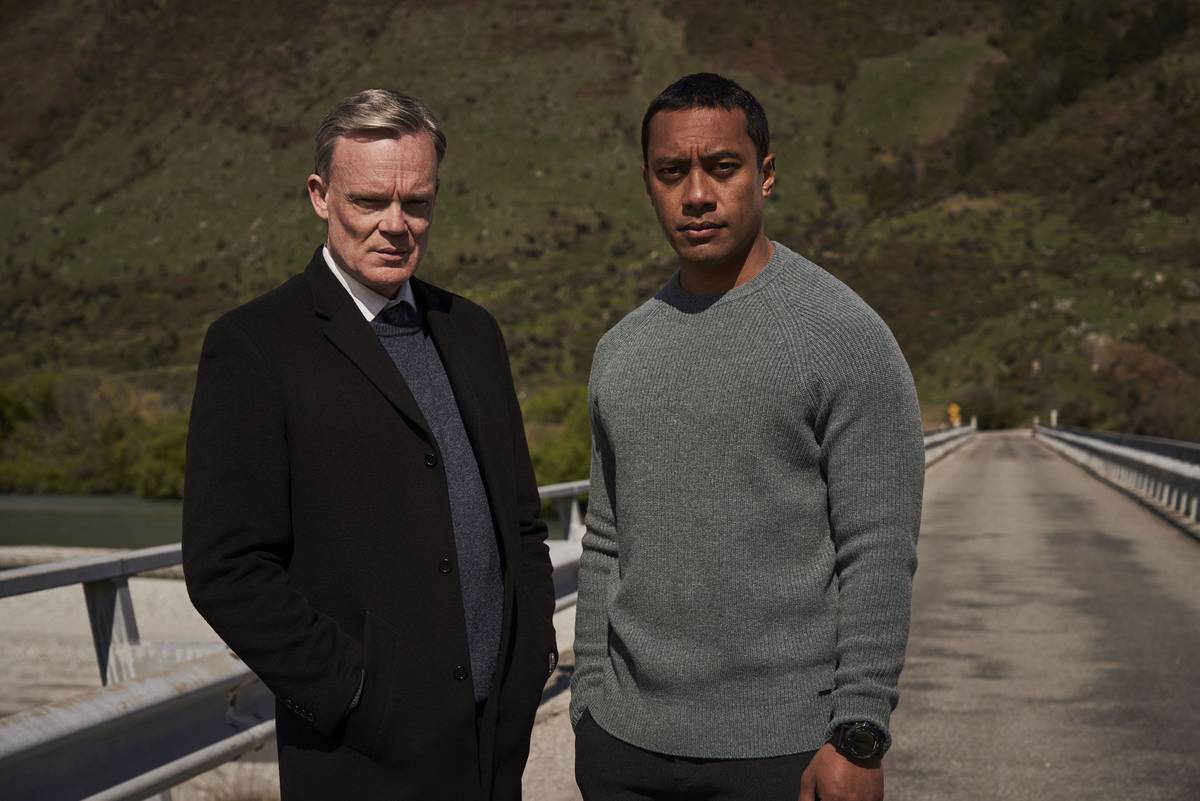 One Lane Bridge – New Zealand – 2020 – While working a murder investigation, a young Maori detective accidentally awakens a spiritual gift that may harm the case.
Playing for Keeps – Australia – 2018 to 2019 – This soapy drama dives into the world of footballer's wives in Australia.
The Red Shadows – France – 2019 – In 1993, a five-year-old girl was kidnapped. 25 years later, her sister uncovers clues that suggest she may still be alive.
The Restaurant – Sweden – 2017 to 2018 – At the end of WWII, two strangers cross social classes with a kiss that has lasting repercussions. This series has been called a Swedish Downton Abbey.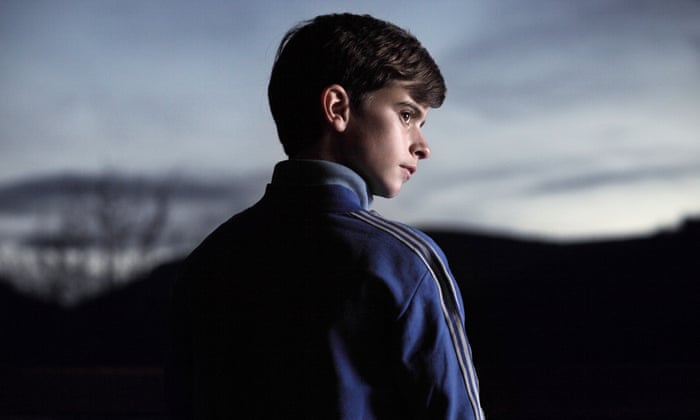 The Returned – France – 2013 – In a peaceful French village, people begin returning home. Unfortunately, the people returning have all been dead for years, so nobody was actually expecting them to return home. At the same time, there's a series of gruesome murders that looks suspiciously like those of a serial killer from the past.
Sanctuary – Sweden – 2019 – This psychological thriller sees a woman lured to the Alps to visit her twin sister, only to find herself trapped in her sister's life and imprisoned in a sanatorium where no one believes her.
The Secrets She Keeps – Australia – 2020 – When two heavily pregnant women from different worlds meet in an upmarket Sydney supermarket, they have no idea their lives are about to come together in a very dramatic way.
Shadow Lines – Finland – 2019 – In the 1950s, the Cold War raged in the small nation of Finland. This espionage thriller focuses on a secret intelligence team who sought to maintain Finland's independence at any cost.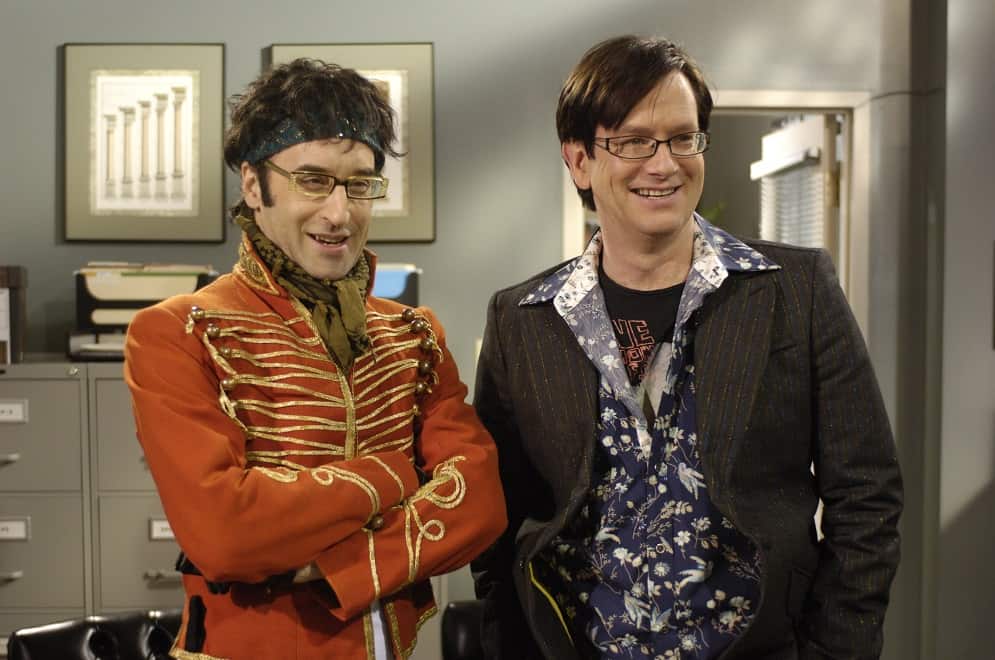 Slings & Arrows – Canada – 2003 to 2006 – This Canadian dark comedy is set at a fictitious Shakespeare festival in Canada as they embark on a production of Hamlet. Paul Gross (Due South) stars as washed-up actor Geoffrey Tennant, along with Rachel McAdams (Wedding Crashers, The Notebook), Luke Kirby (The Marvelous Ms. Maisel), Stephen Ouimette (Mentors), and Mark McKinney (Kids in the Hall, Superstore), who is also the co-creator/co-writer.
Stella Blomkvist – Icelandic – 2017 – A young and morally dubious lawyer takes on dangerous murder cases.
Straight Forward – Denmark / New Zealand – 2019 – After attempting to get revenge for her father's death, a Danish conwoman is forced to flee to New Zealand.
The Suspect – Canada – 2020 – This true-crime series takes a look at the murder of Richard Oland, the prosecution of his son Dennis, and the fight for a retrial.
Total Control – Australia – 2019 – Deborah Mailman (Offspring) and Rachel Griffiths (Dead Lucky) star in this political drama about a charismatic indigenous woman recruited by the prime minister to help further her own agenda.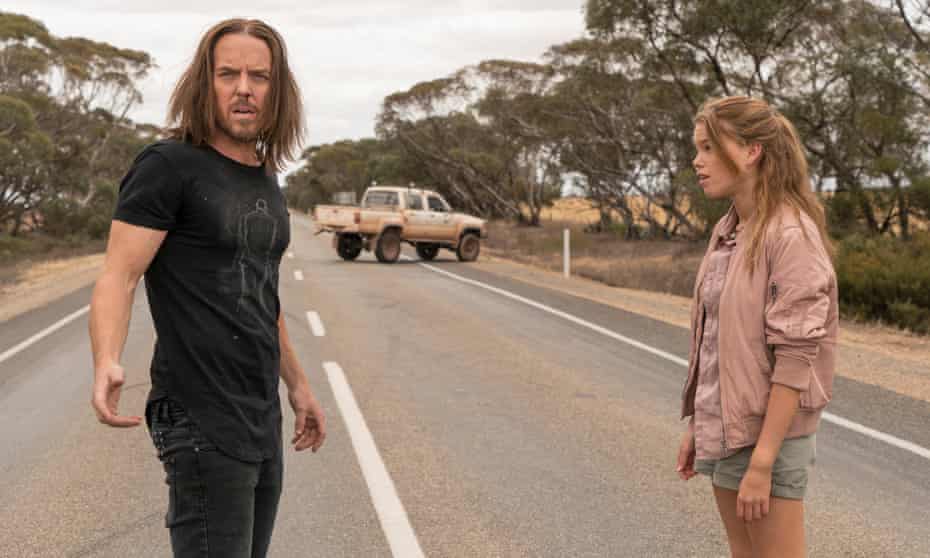 Upright – Australia – 2020 – Comedian Tim Minchin stars in this series about two people trying to get an upright piano from one side of Australia to the other.
Wisting – Norway – 2019 – Norwegian detective William Wisting discovers a corpse at a Christmas tree farm that may be connected to an American serial killer. He may be living among them.
How is a Sundance Now Subscription Different from Sundance Though Your Cable Provider?
Subscribing to Sundance Now is NOT the same thing as having Sundance through your cable provider. Sundance Now offers on-demand streaming of a constantly-rotating set of shows and movies, similar to Acorn TV or BritBox.
Unless you really like watching indie movies and non-English shows, it's probably not a subscription you'll want to keep full-time. We like to activate it and binge sporadically, usually when there are a few new shows we've been wanting to watch.
Fortunately, Amazon makes it dead simple to manage your subscriptions, and you can cancel right after signing up so you don't forget (the channel will continue to work until the end of your paid subscription date). We've included full instructions here if you need them.
Of course, if you're a British TV fan who also watches a lot of indie films and European/Australian/NZ shows, Sundance Now is fantastic and totally worth keeping around all the time.
To view their full list of programming and get subscription details, click here.
Have You Tried Sundance Now?
Have you tried Sundance Now for its British TV content? What did you think? Let us know in the comments!
Save it on Pinterest…