The Most-Watched British TV Dramas Since 2000 (In the UK)
In some cases, we earn commissions from affiliate links in our posts.
Last Updated on December 20, 2021 by Stefanie Hutson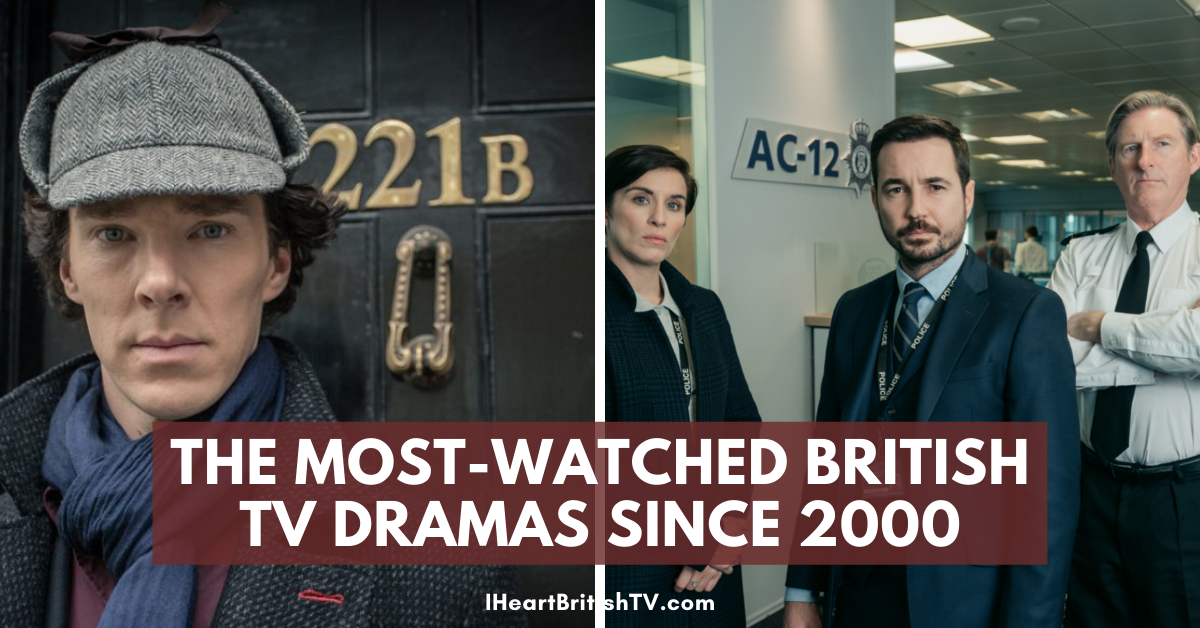 It should surprise no one that the most-watched British TV shows in the UK and the US are not always the same. Shows that are much-loved in the UK don't always translate well to American or Canadian audiences – and some shows that have been cancelled in the UK have actually been saved by their overseas popularity (like Agatha Raisin or Sanditon).
The UK's Broadcasters' Audience Research Board tracks all kinds of fun TV statistics, so we thought it would be interesting to take a look at which British dramas have been most popular with British audiences since the turn of the century. While many are the same shows that have been popular elsewhere, there are a few that may surprise you.
The Most-Watched British TV Dramas Since 2000
Since the UK's population has varied quite a bit over those years, we've adjusted the numbers to put the rankings in order of "most views per capita" instead of most views in total. It's hardly fair to compare Inspector Morse's 2000 numbers to Line of Duty's 2021 numbers when there were considerably more people in the country in the second instance (roughly 10 million more).
Also keep in mind – the shows listed are listed based on the highest-viewed instance of each show (be it a premiere, a finale, or just some random episode). It's not the average per episode or overall total.
1 | Heartbeat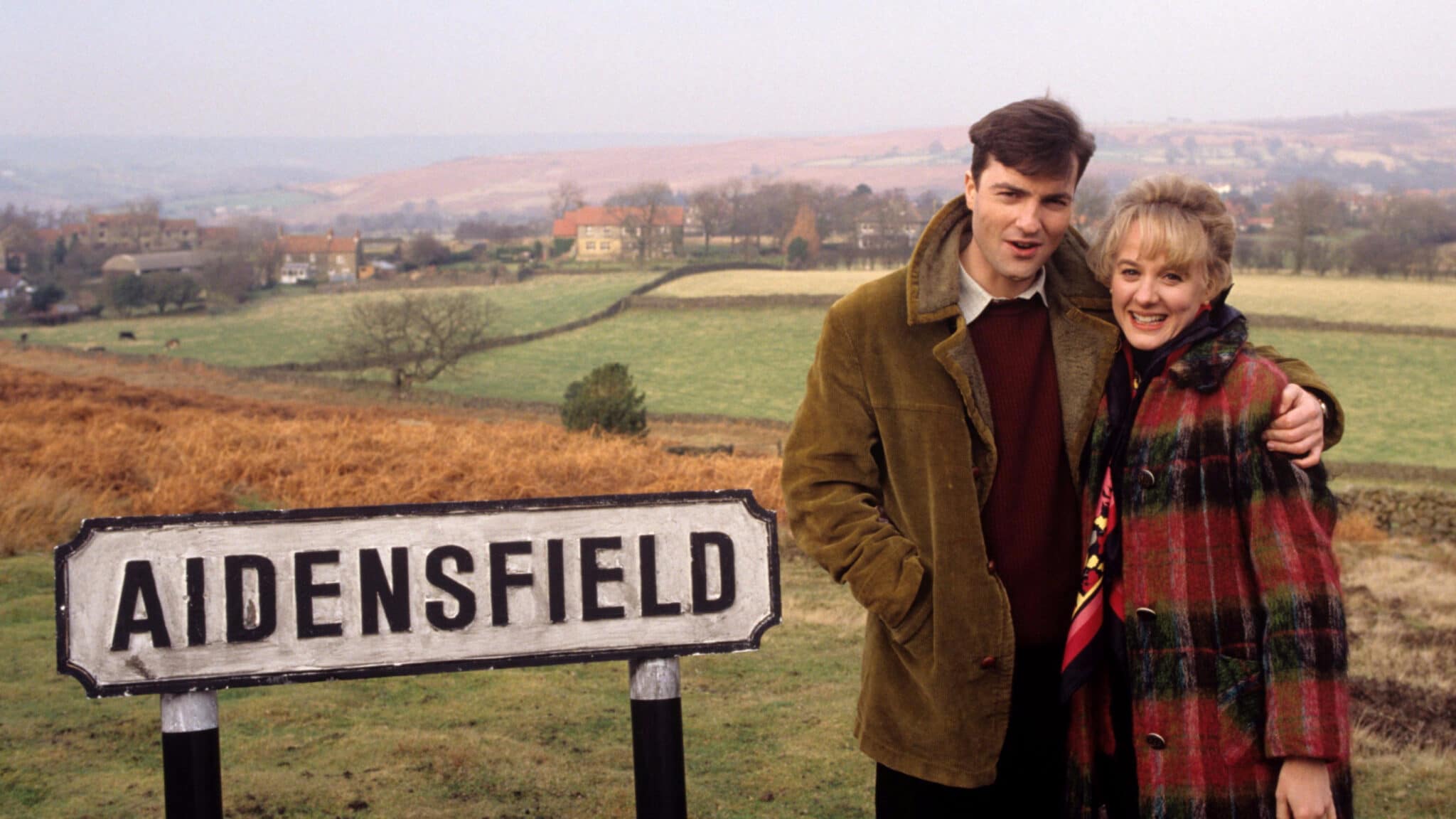 On February 6th, 2000, 15.16 million people tuned in to view the "Against All Odds" episode of Heartbeat (Series 9, Episode 20). That's roughly 25.7% of the country's population at the time.
For those not familiar with Heartbeat, it's a period drama series based on the Constable novels of Nicholas Rhea. It offers a nostalgic look back at 1960s Yorkshire life, and it ended up running for 18 seasons and 372 episodes. Initially, it focused on the life of a few lead characters, but as time went on, the focus expanded to include a number of new characters and surrounding villages.
Sadly, there are no US streaming services with all the seasons – but you can start with season 1 on BritBox HERE and continue on with IMDb TV for seasons 2-6. If you prefer, you can also find free early seasons on Tubi and Vudu.
After that, you can pick up DVDs on Amazon (US) or Amazon (UK). Keep in mind that you'll need a region-free DVD player to watch those – and remember that non-Brits CAN order from Amazon UK if you find better deals there.
2 | A Touch of Frost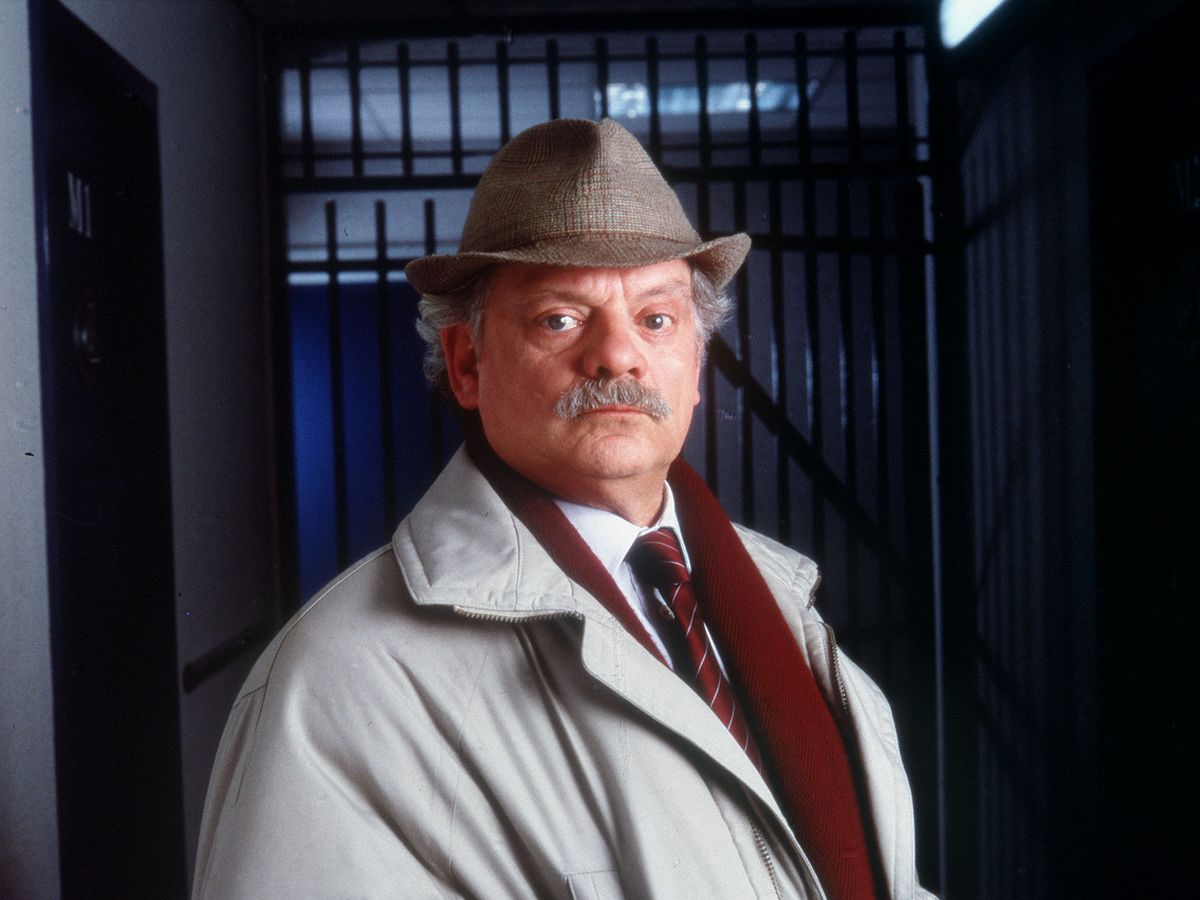 On January 14th, 2001, 14.69 million people tuned in to A Touch of Frost on ITV. It was the first episode of series 8, "Benefit of the Doubt (Part One)", and it was also the first episode that featured Robert Glenister as DS Terry Reid. Though it's not the most-watched show ever in terms of viewer numbers, when you factor in the population at the time, roughly 24.86% of UK residents were tuned in.
A Touch of Frost follows DI William Edward "Jack" Frost (Sir David Jason), a dedicated and talented detective who frequently gets in trouble with those above him.
In the US, the easiest place to view it is to stream it on BritBox.
3 | Inspector Morse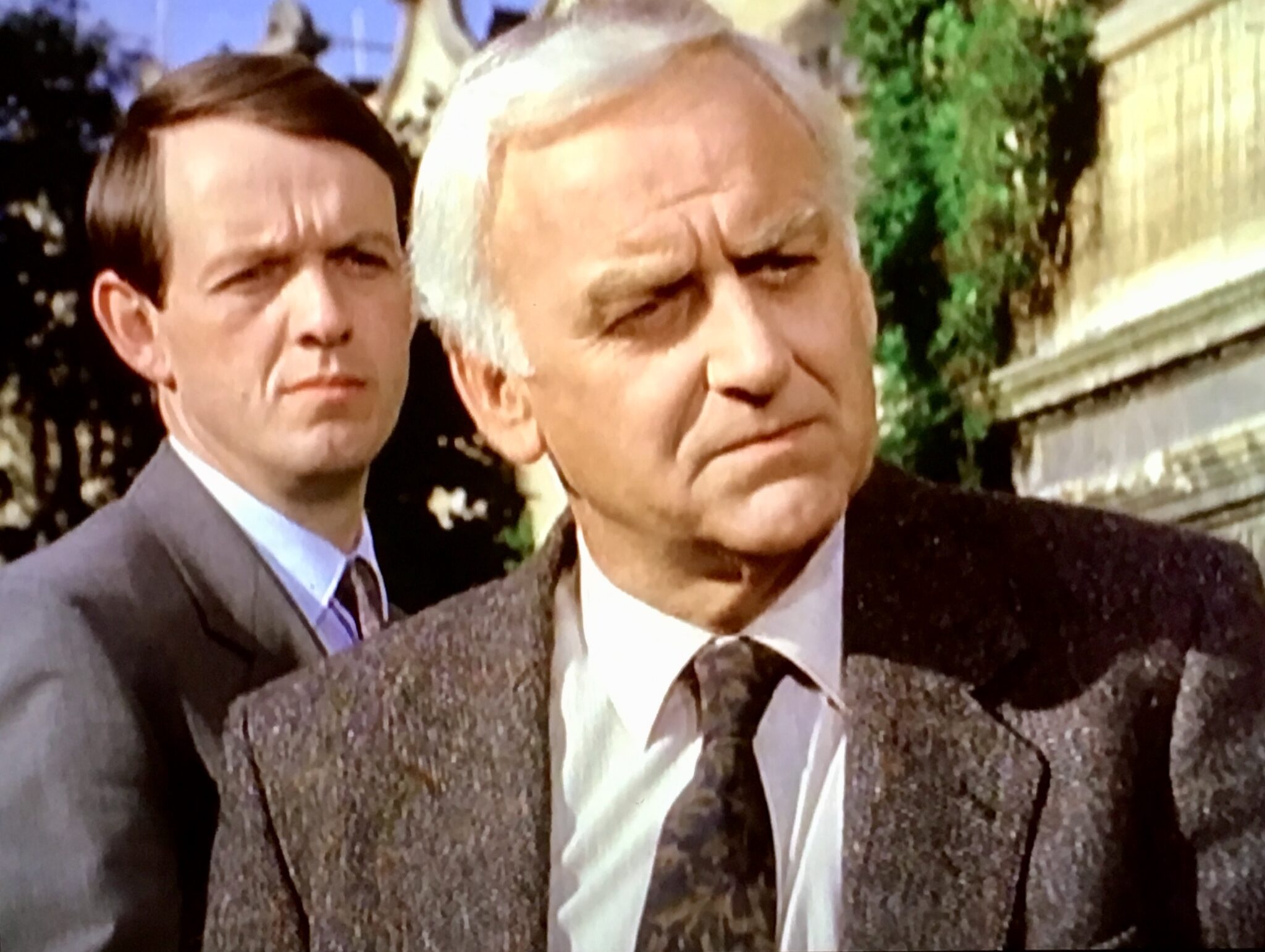 Given that Inspector Morse has been named "the greatest British crime drama of all time" by Radio Times readers, it's not too surprising it would be on this list. The episode that received the most views was the final episode, "The Remorseful Day", with 13.66 million viewers – roughly 23.19% of the UK's total population at the time.
Inspector Morse follows the adventures of Endeavour Morse, a brilliant but also deeply-flawed detective in Oxford, England. Once an Oxford student himself, he left school and became a police officer. His varied and passionate interests include women, puzzles, alcohol, and classical music.
These days, you can watch the series HERE on BritBox, and while it's definitely showing its age, it's still worth a watch. And of course, don't miss the spin-offs, Lewis and Endeavour.
4 | Line of Duty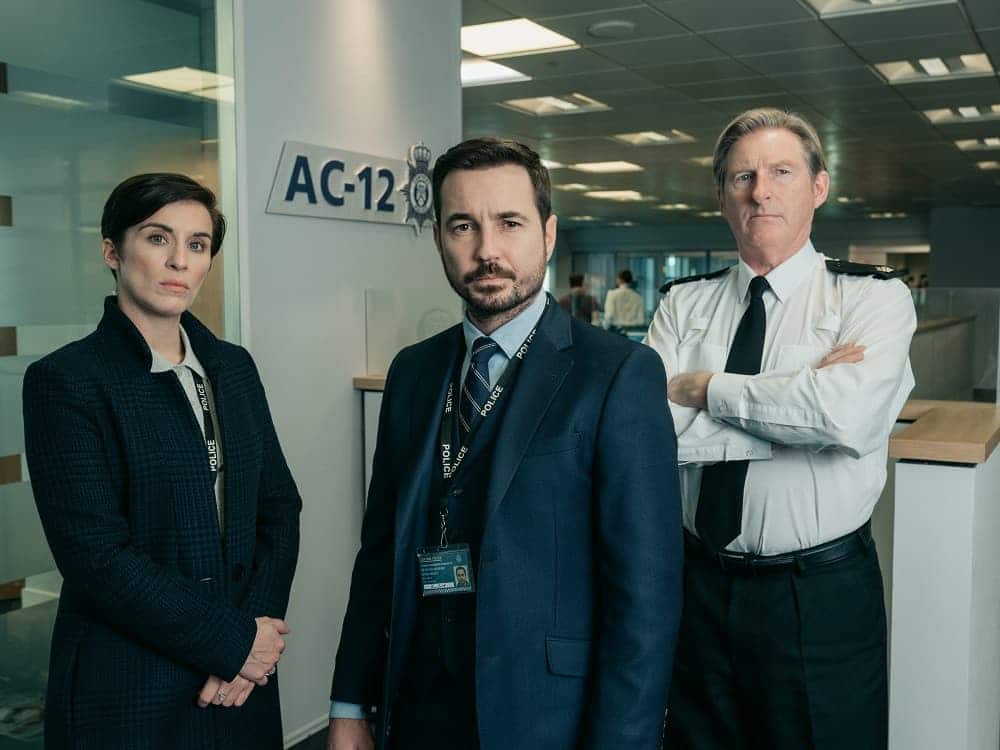 On May 2, 2021, 15.24 million people tuned in to watch the characters in Line of Duty go after more corrupt coppers. It's the all-time viewing record for a British drama or mystery series (as of late 2021), but it falls to #4 once you factor in total population. Roughly 22.35% of the UK tuned in to watch.
Each new series of episodes revolves around some new case of police corruption, following the good people of AC-12 as they try to uncover the bad guys in their ranks. In the US, seasons are currently a bit split up between services, but you can view your options HERE.
5 | Doctor Who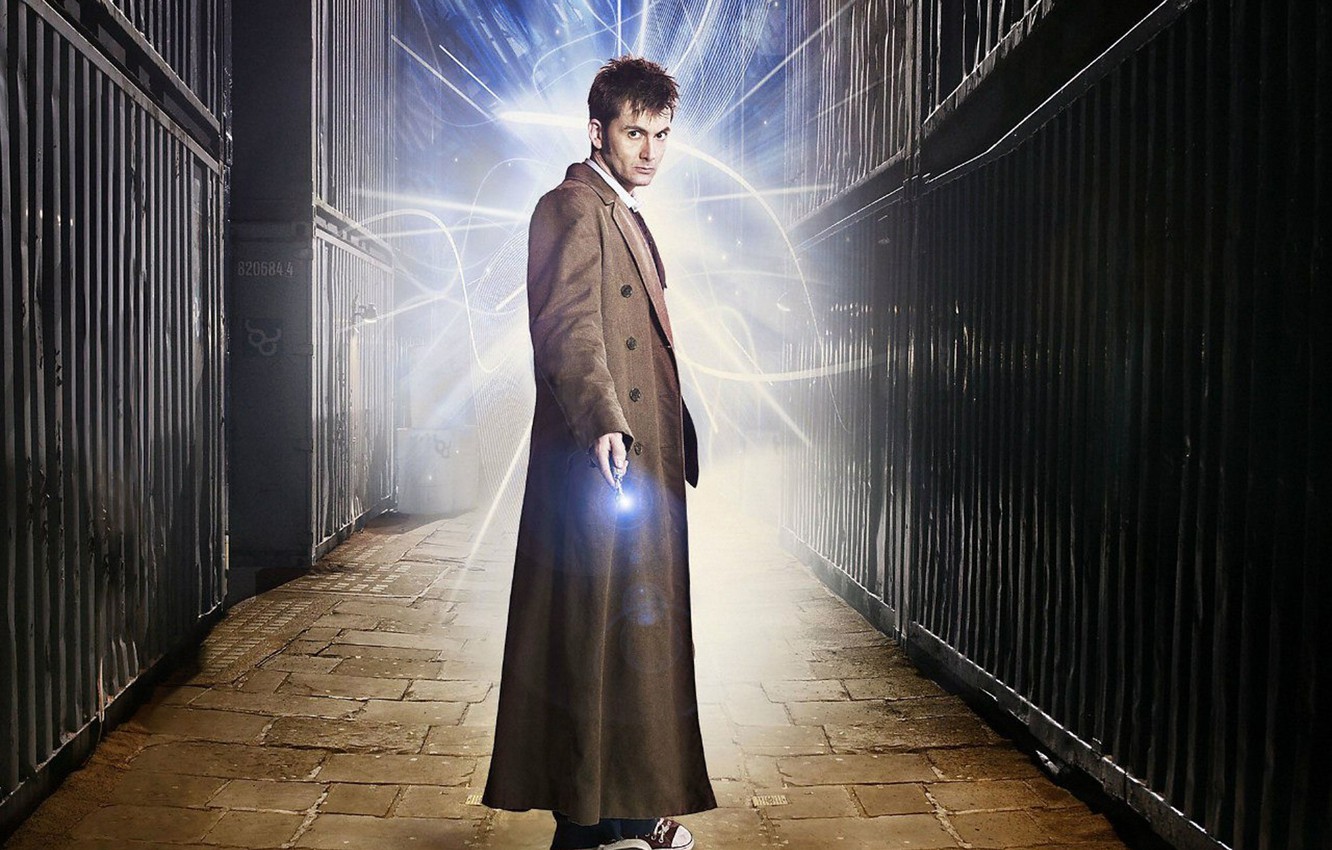 The addition of a female Doctor may have gotten a lot of press, but it didn't translate to record viewing figures (the latest season has hit all-time ratings lows). The most-watched honour goes to David Tennant as 10th Doctor, back on December 25th of 2007 – the "Voyage of the Damned" Christmas special.
In the US, you can stream most of the modern Doctor Who seasons on HBO Max, but you'll need AMC+ to see Season 13.
You may also enjoy:
6 | Bodyguard
This political thriller had 14.34 million viewers for its September 23rd, 2018 finale. That amounts to roughly 21.37% of the UK population.
Bodyguard is another Jed Mercurio series (like Line of Duty), and it follows Police Sergeant David Budd (Richard Madden) as he works to protect Home Secretary Julia Montague (Keeley Hawes). He's dealing with military-induced PTSD and he doesn't agree with her politics at all, but he's determined to keep her safe.
Outside the UK and Ireland, you'll find this one on Netflix.
7 | Auf Wiedersehen, Pet (2002-2004 Revival)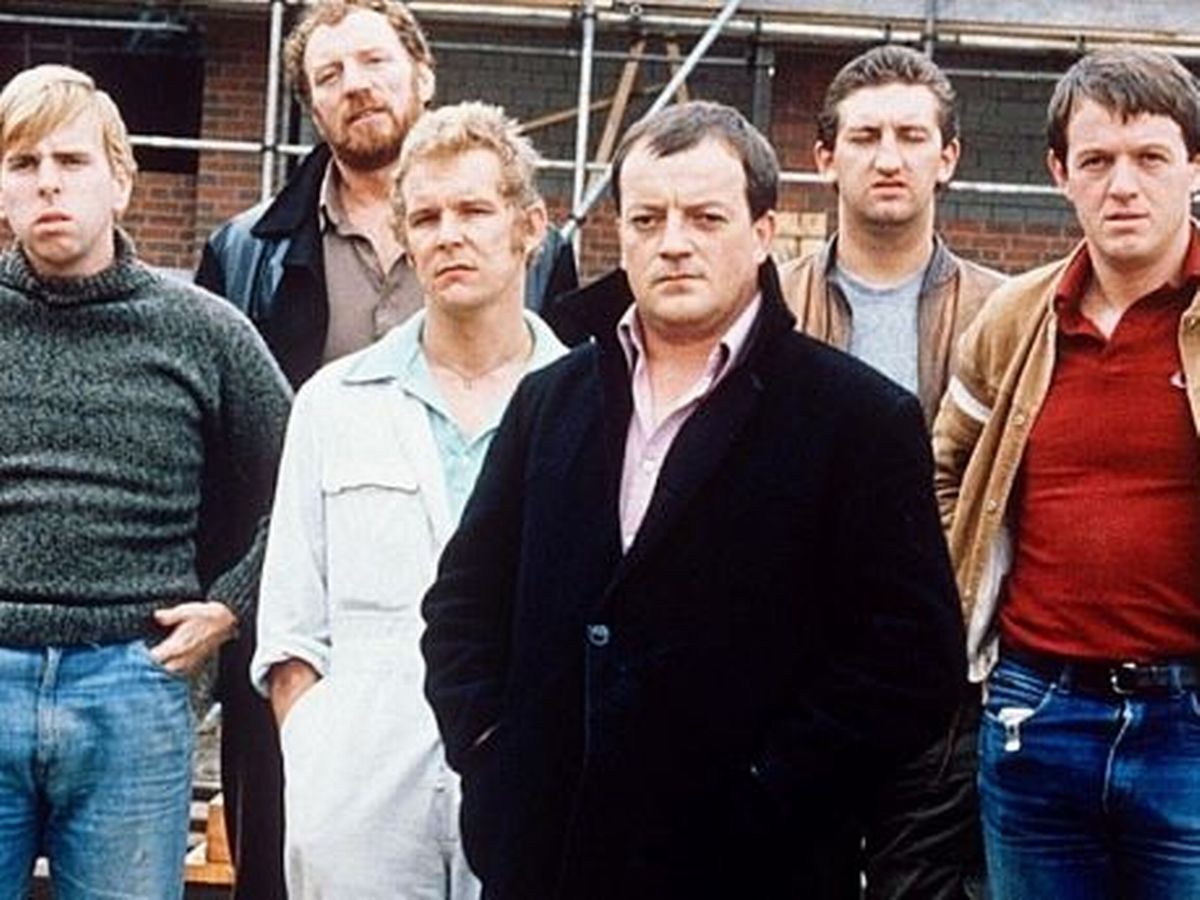 Tim Healy, Kevin Whately, Jimmy Nail, and Timothy Spall are among the stars of this popular British dramedy about British construction workers who leave the UK in search of work.
The much-loved series originally ran from 1983 to 1986 on ITV, so it's no surprise that when the first revival episode aired on April 8th, 2002, 12.41 million people tuned in to see it on BBC One. That amounts to roughly 20.93% of the UK's population at the time.
Sadly, there are no (strictly legal) streaming options for this one in the US. The best you can do is to grab a region-free DVD player and pick it up on DVD. Below, we've linked to
Get it on DVD (Classic Series): Amazon US | Amazon UK | eBay
Get it on DVD (Revival Episodes): Amazon US | Amazon UK | eBay
8 | The Royal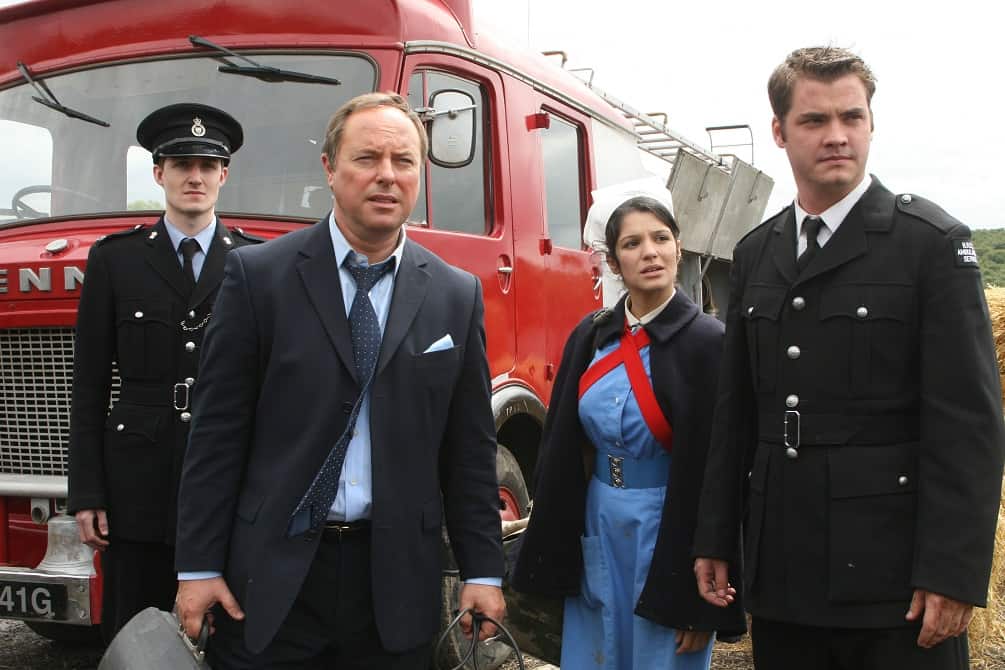 Remember Heartbeat from earlier on in this list? The Royal is a spin-off of Heartbeat, also set in the 1960s but following the activities in and around the fictional St. Aidan's Royal Free Hospital in "Elsinby" (a mixture of Whitby and Scarborough, for the most part). Quite a few characters first appeared in Heartbeat and then crossed over to The Royal.
When the show premiered on January 19th, 2003, 11.96 million people tuned in to watch – roughly 20.07% of the UK's population.
There are 8 seasons in total, and you can watch them all HERE. They're also available on Tubi, BritBox, and The Roku Channel.
9 | Downton Abbey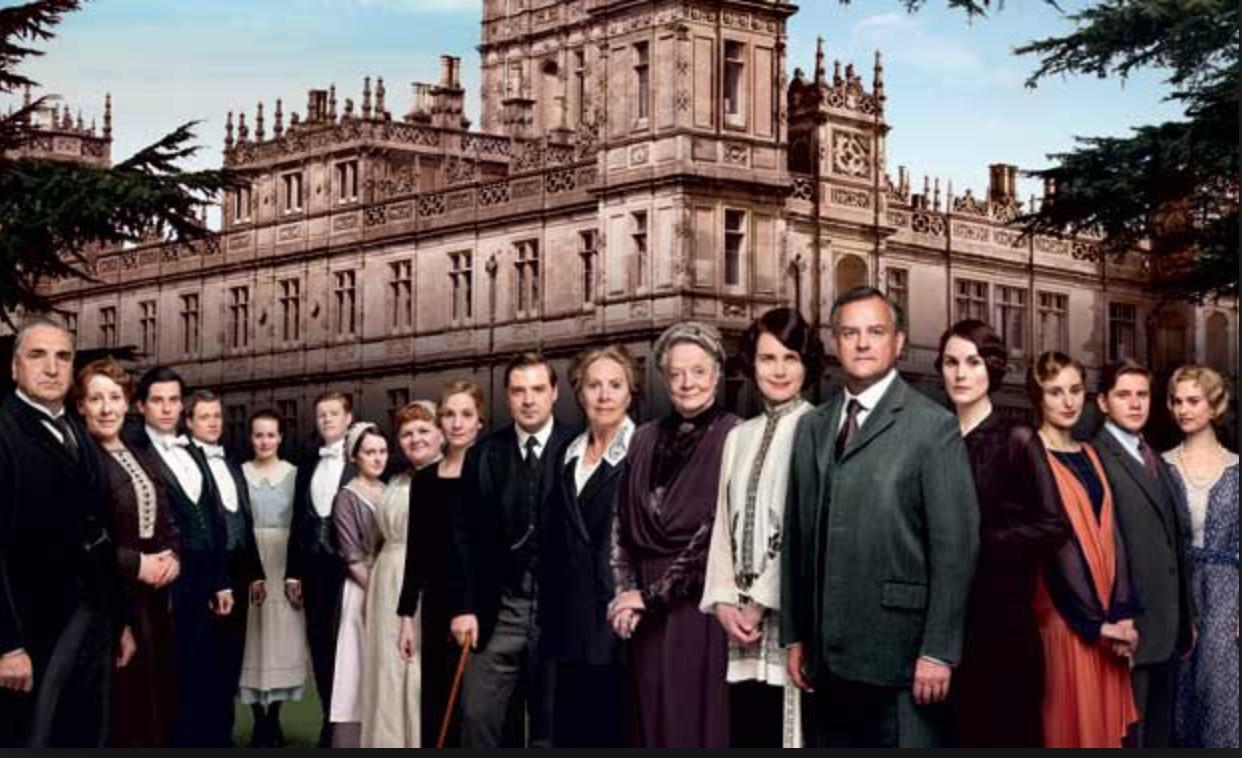 Downton Abbey is easily one of the most popular British TV shows in the US, and a lot of that's down to (a) PBS distribution, and (b) recency – since many British TV fans have only come to the hobby with the advent of streaming technology. It was also a hit in the UK, with a peak of 12.45 million tuning in on November 6th, 2011 to see the final episode of season 2 (aside from the Christmas episode, which would air a number of weeks later).
The series is a period drama that follows the goings on in a stately home in Yorkshire during the post-Edwardian era. Unlike many shows that focus exclusively on the "upstairs" side of things, Downton Abbey offered substantial storylines on both sides of the master/servant divide. Though critics may call it a bit soapy, it's a rich and compelling drama with gorgeous scenery and costumes.
In the US, you can watch it on HERE. It's also on Peacock and BritBox.
10 | Sherlock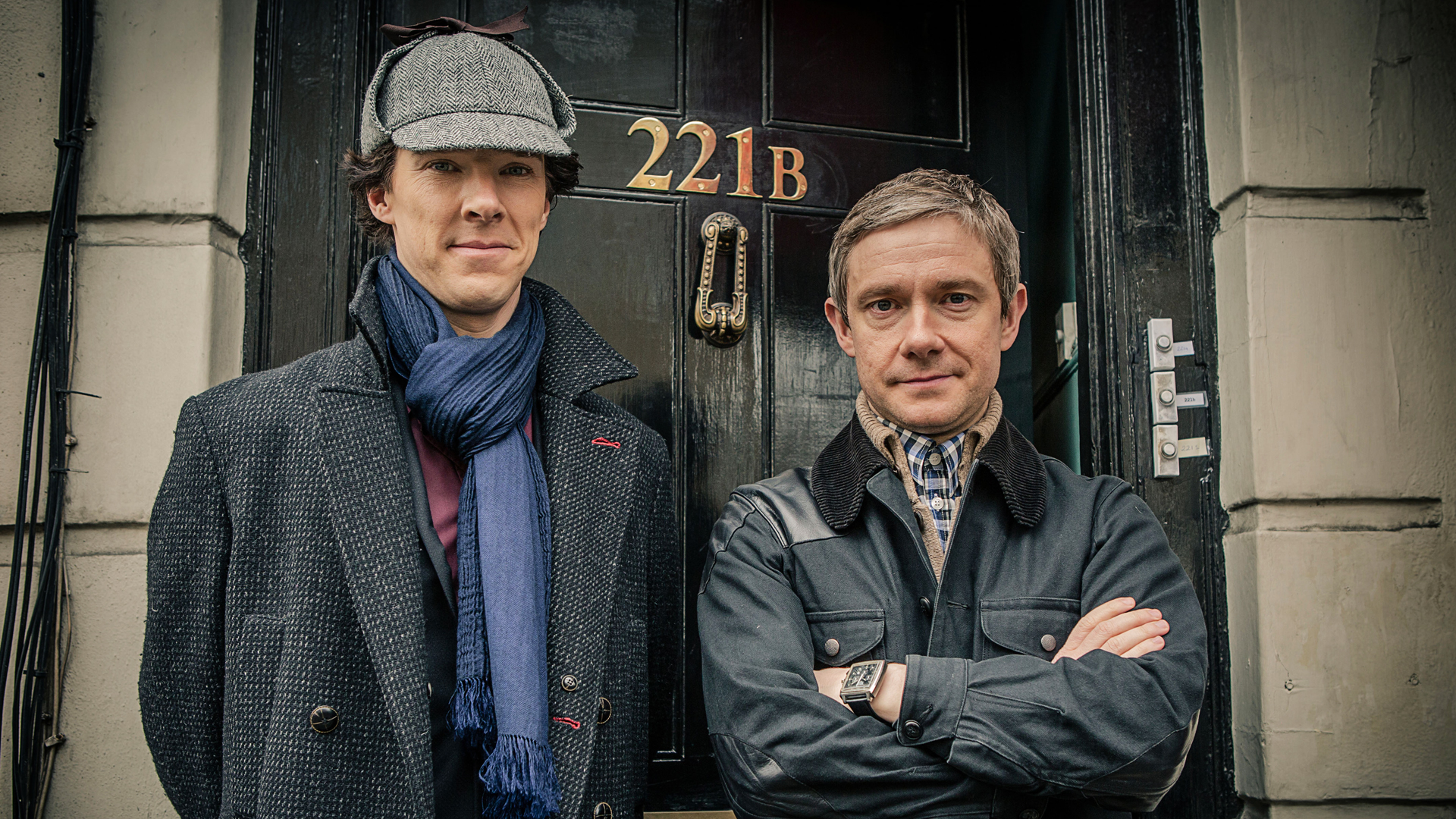 It's all but required that the Sherlock Holmes characters get a new adaptation every few years, but few have been quite so successful as the BBC One Sherlock series starring Benedict Cumberbatch. On January 1st, 2014, 12.72 million people tuned in to watch "The Empty Hearse", the first full-length episode of season 3. That's roughly 19.45% of the UK population at the time.
Sherlock was unlike more traditional adaptations in that it placed Sherlock and all the familiar characters in a modern London setting.
Though it was recently available on Netflix, it's not currently included with any subscriptions. You can, however, purchase it to stream HERE. Be sure to check the per-episode vs. per-season pricing, as it's often much more cost-effective to just buy a whole season at once.
What's Your Favourite Drama or Mystery of the Bunch?
Do you have a favourite from the list above? Were there any that surprised you? Don't hesitate to share your thoughts in the comments!
Save it to Pinterest!