20 Hidden Secrets You May Have Missed in Endeavour
In some cases, we earn commissions from affiliate links in our posts.
Last Updated on April 30, 2021 by David F.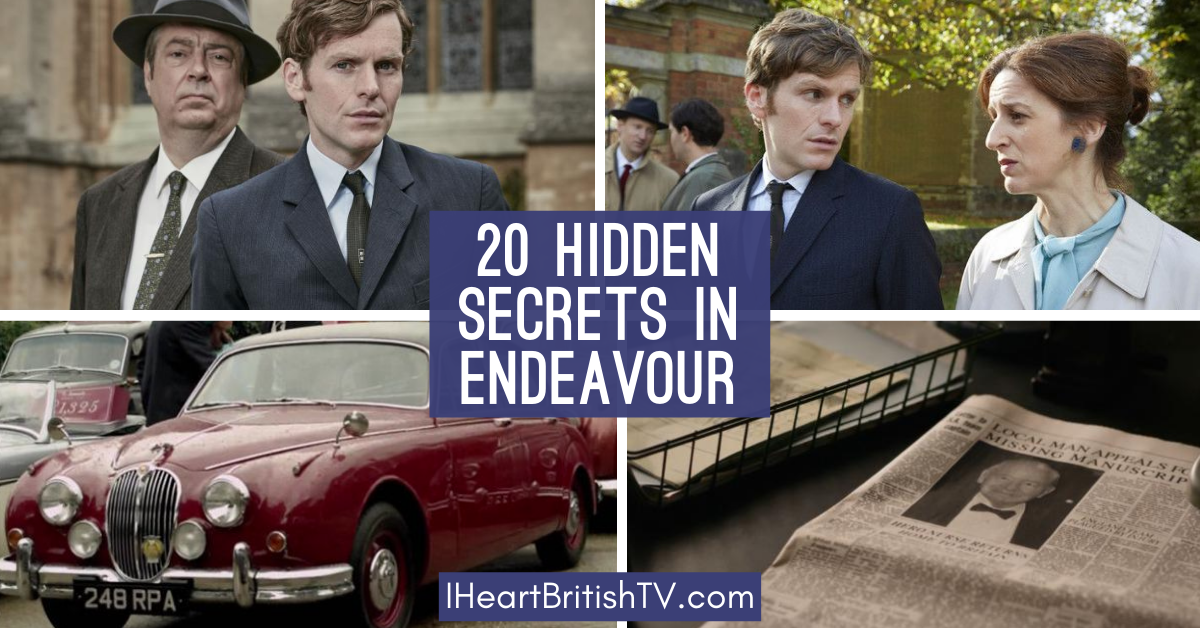 It wasn't long ago that Series 7 of Endeavour aired in the United States. Though just 3 episodes long, they were dense, moving the young Morse further in the direction of the Inspector Morse we know in the original series.
If you've never had the pleasure of watching Endeavour, now is a great time to start. A prequel to the 1987-2000 series Inspector Morse, the series follows Endeavour Morse from his beginnings as a young officer in Oxford.
Endeavour is full of nods to the older series, along with loads of literary and cultural references that are easy to miss. In this post, we'll take a look at some of the most interesting "secret" details.
Spoiler Alert: This post contains spoilers for both Endeavour and Inspector Morse. If you're caught up, feel free to read without worrying about spoilers. If you've watched the series, you might be inspired to go back and catch some of these hidden finds. Let's start our investigation!
20 Things You Might Have Missed in Endeavour
Abigail Thaw Holds a Clue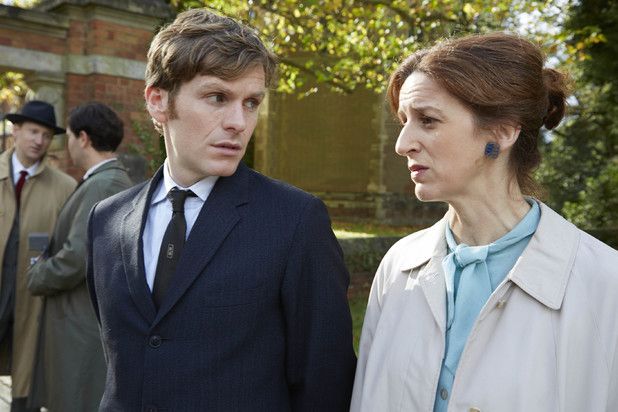 In the series, Endeavor Morse befriends Dorthea Frazil, an Oxford News reporter and occasional source of key information.
The character of Dorthea Frazil is played by Abigail Thaw, who happens to be the daughter of John Thaw – the actor who portrayed Morse in the original Inspector Morse series.
There's more – the character's surname holds a crossword-like clue, like Morse was fond of. 'Frazil' is a type of soft ice, so if you take the character's name of 'D. Frazil' you get ''de-ice" – in other words, to Thaw.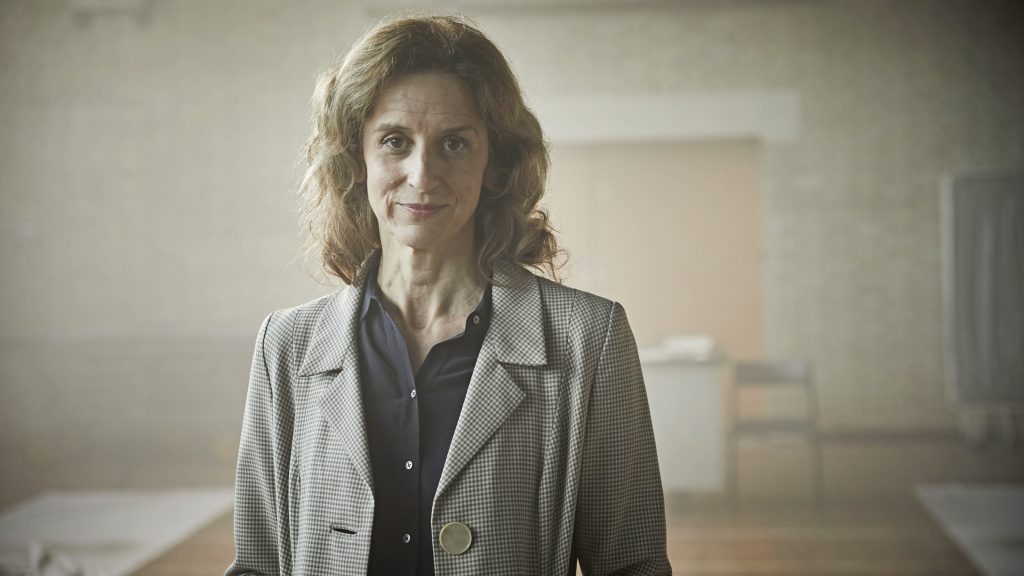 In the pilot episode when Morse and Frazil meet on screen for the first time, they share this memorable exchange:
Thaw: "What did you say your name was?"

Morse: "Morse. Why?

Thaw: "Have we met?"

Morse: "I don't think so."

Thaw: "Another life, then."
Colin Dexter's Many Cameos
Colin Dexter, author of the Inspector Morse novels that inspired the series, made numerous cameos in Endeavour – Sometimes as a character in the background reading the paper, sometimes a passenger on the bus. It takes a careful eye to spot some of them.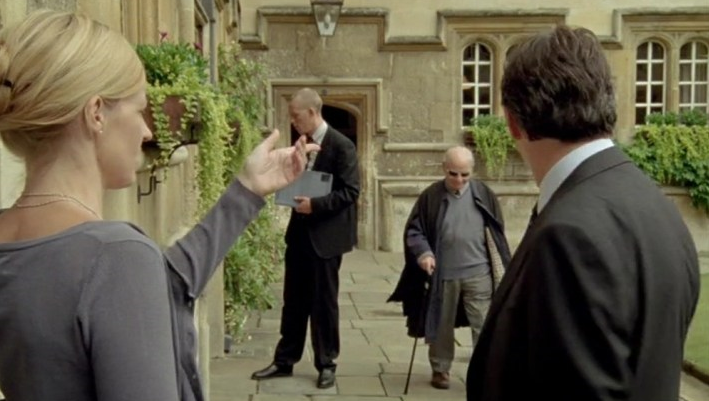 Dexter didn't make appearances in series 4 due to ill health, but he still managed to appear in every episode after that until his death in 2017. In lieu of an actual appearance, producers made sure every Series 4 episode contained an image or representation of him somewhere.
We won't spoil the fun and point them all out, but here's one appearance from series 5 spisode 1, where his picture appears in the newspaper.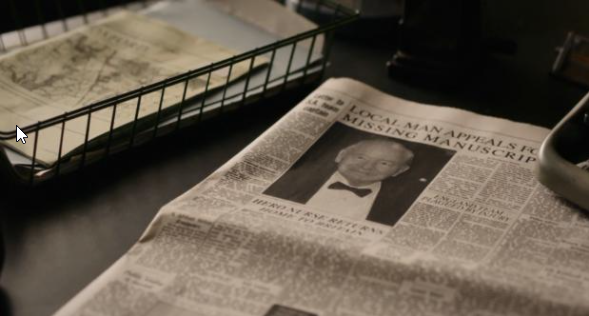 Dexter continued to make Endeavour cameos like this after his death in 2017 and can be seen in every episode since. See if you can spot his touching appearance as employee of the month in series 5.
Colin Dexter's cameos can also be seen in previous shows: Inspector Morse (1987) and Inspector Lewis (2006).
John Thaw's Second Wife
Sheila Hancock, John Thaw's second wife (Abigail Thaw's step-mother), also made a memorable guest appearance in Endeavour's series four finale, Harvest. She plays a mysterious local soothsayer called Dowsable Chattox.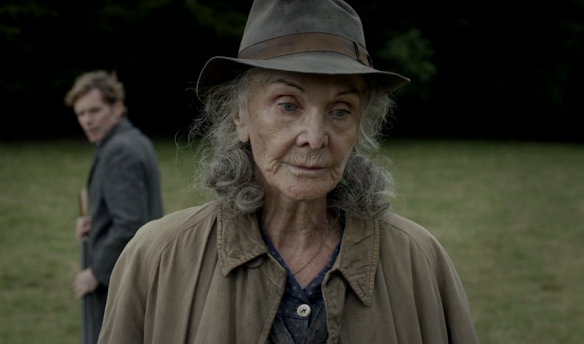 More Genetic Connections
The latest series 7 includes family members of several actors.
In episode 2 Raga, Roger Allam who stars at DCI Fred Thursday shares the screen with two family members. Allam's wife, Rebecca Saire, makes an appearance as Mrs. Radowicz and their son, William Allam as Gary Rogers.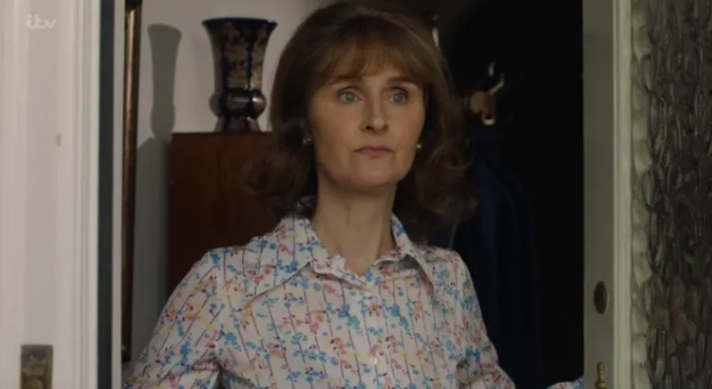 Their son also makes an appearance as Gary Rodgers.
In the first episode of Endeavour series 7, Oracle, Dorothea Frazil (played by Abigail Thaw) meets the organizer of a women's rights event, Sally Alexander. This character is played by Thaw's daughter, Molly-Mae Whitmey.
This gets even more complicated…
The character is based on the real-life activist Sally Alexander, who is Abigail Thaw's mother, who was married to John Thaw – the actor who played Endeavour in the original Inspector Morse. Whew!
The Jag
If you watched the pilot episode, you might have caught an iconic piece of Morse history.
In the Endeavour pilot, Morse's original Jaguar can be seen in a car showroom, with the same number plate of 248 RPA.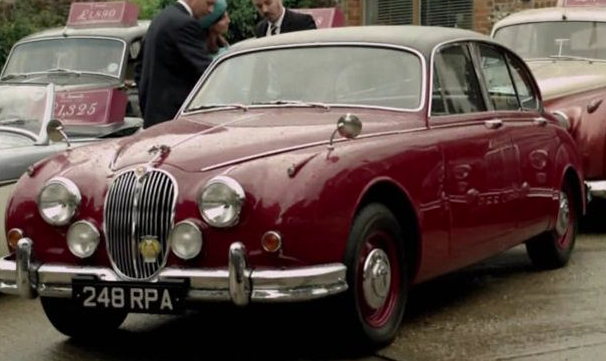 Shall We Say 2 O'clock?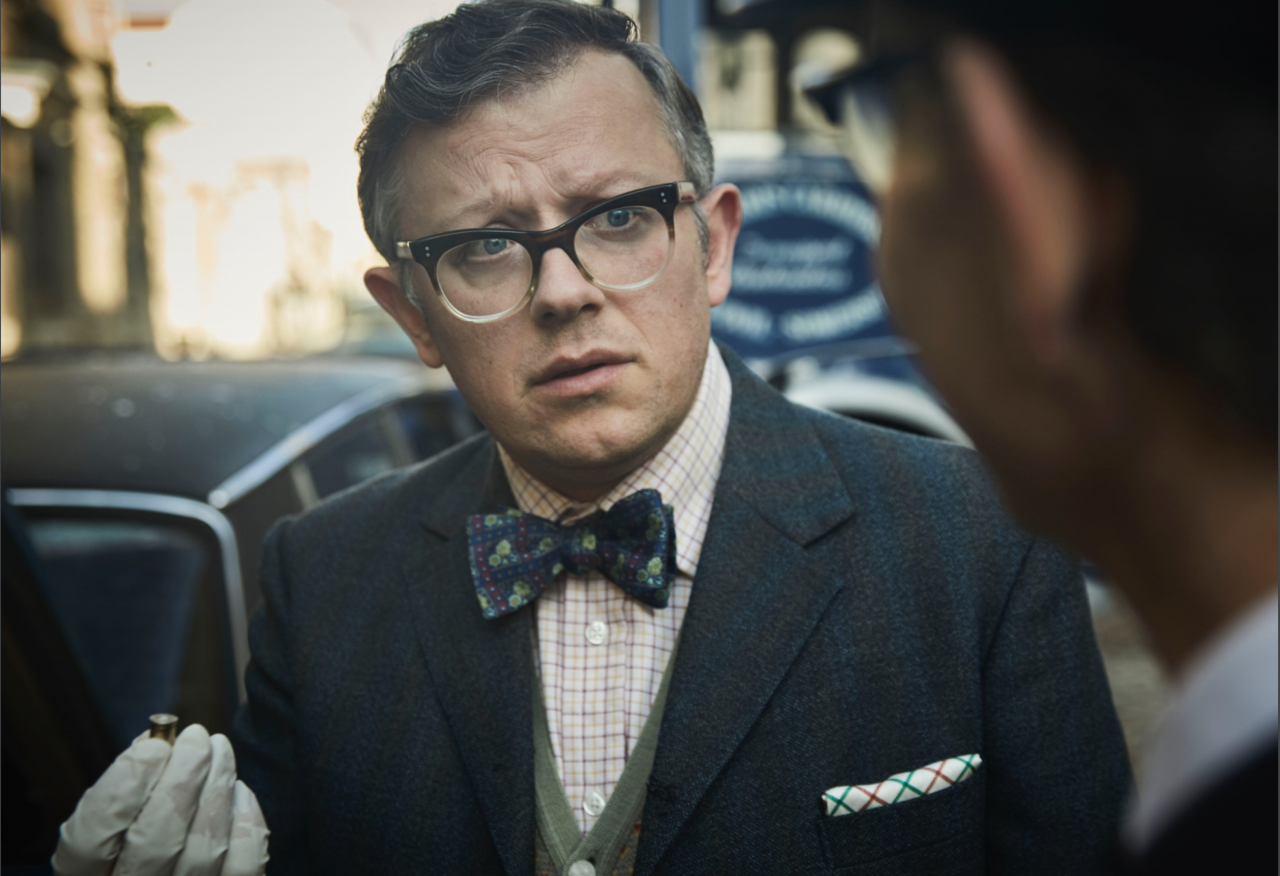 James Bradshaw plays fan favourite Dr. Max DeBryn, the witty pathologist who works alongside Thursday and Morse. The character of Dr. DeBryn also appears in early episodes of Inspector Morse, where he's played by Peter Woodthorpe.
Let's See Some Identification Matey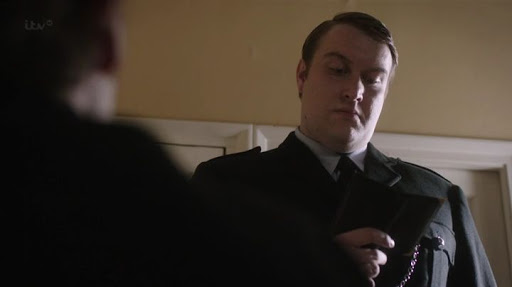 PC Jim Strange, played by Sean Rigby, will eventually become Inspector Morse's boss Superintendent Strange, as played in the original series by actor James Grout.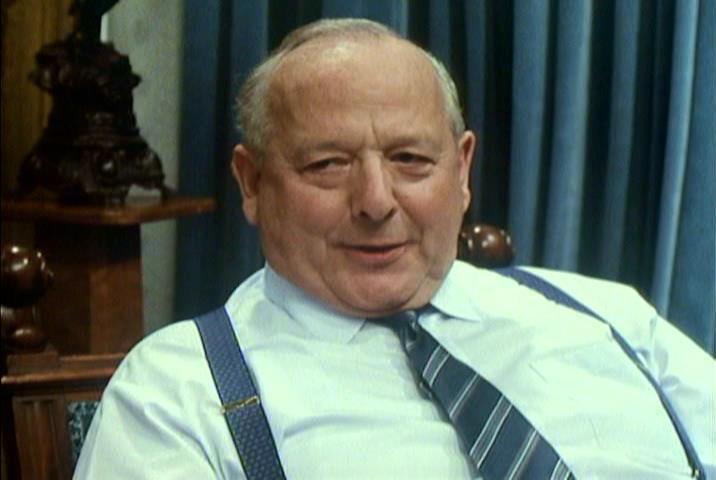 You've probably noticed PC Strange's habit of calling Morse "matey". This is often what Chief Superintendent Strange refers to him in the Inspector Morse (1987) series.
Time for a Drink?
There are several references to Radford Brewery. In series 3 episode 2 there's a reference to someone having his daily pint of Radford's. Endeavour is even seen drinking the ale made by Radford's.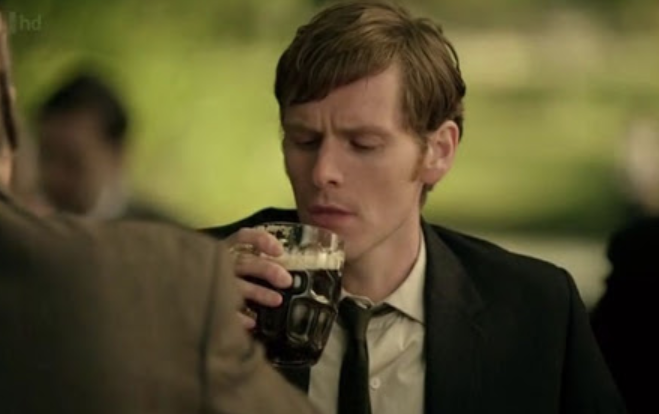 Fast forward (or back, depending on how you look at it) to the Inspector Morse series where he will investigate a murder at Radford's Brewery in series 4 episode 2 – Sins of the Fathers.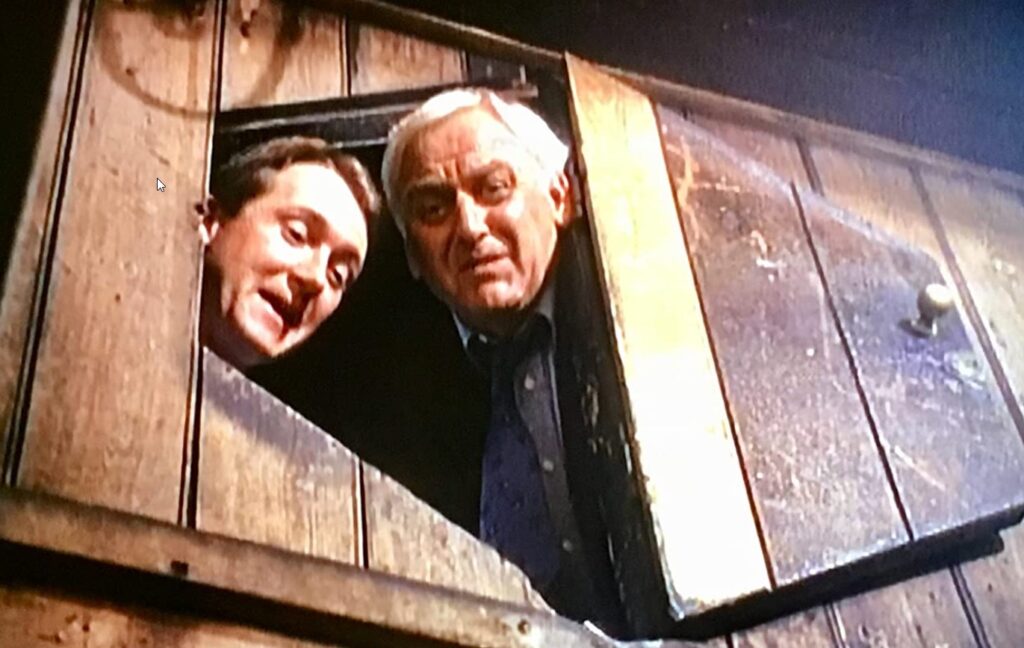 The Music and Morse
Endeavour Morse doesn't hide his love of classical and opera music, so it's no surprise that the music in Endeavour weaves in some clever puzzles to decipher.
In the Endeavour pilot, Morse and his colleagues are being driven into Oxford. The music in this scene is 'In Paradisum' from Faure's Requiem. This is also the same piece of music played in the final episode of Inspector Morse – The Remorseful Day.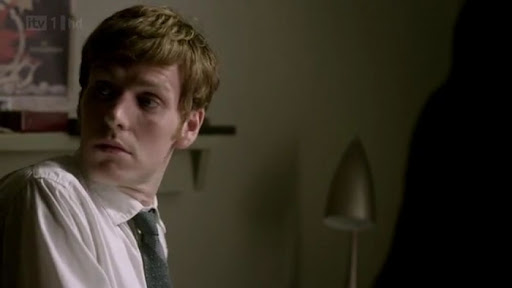 All episodes of Endeavour have one-word titles. One title in each series is a musical term.
The first six listed in order are – Fugue, Nocturne, Coda, Canticle, Quartet, Deguello.
Series 7 Episode 2, titled Raga, is a pattern of notes used in Indian music as the starting point for improvisation.
Musical Morse Code
Endeavour includes another clever musical puzzle for those who listen closely.
Endeavour's last name, Morse – when translated into Morse Code, reads as " – – / – – – / . – . / . . . / . "
In an impressive bit of composing, this same code shows up in the theme music written by Barrington Pheloung.
Composer Barrington Pheloung had several interests that lined up with Morse, like opera and cryptic crossword puzzles.
Pheloung gave an interview to Soundtrack magazine in 1994, where he said "The final thing is that he has a very cryptic mind, he loves doing crosswords; we came up with the obvious idea – his name is Morse and we use Morse code in the music. It spells out his name in the main theme and that formed the rhythm. It fits nicely in a triple compound time and that suggested a harmonic structure and I picked up my guitar and there was the tune."
Pheloung didn't stop there though. In occasional Inspector Morse episodes, Pheloung's music would reveal the name of the killer in Morse code, or sometimes the name of another character as a sort of red herring.
Endeavour Episode 0 – First Bus to Woodstock
Fans who missed this will be glad to know there might be more Endeavour to watch if you didn't know this episode existed that is.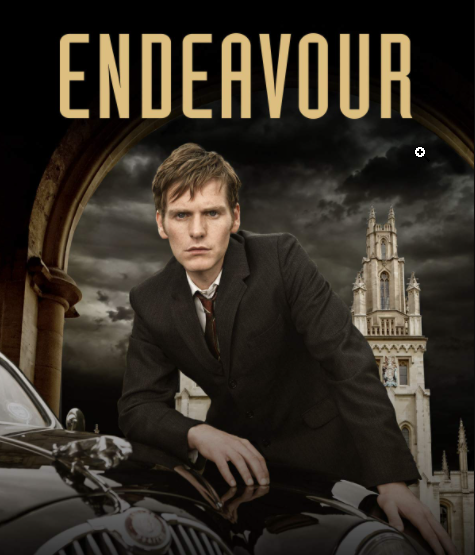 The original Endeavour pilot (2012) was released as a standalone TV-movie, and it marked the 25th anniversary of the first episode of Inspector Morse.
The unofficial title of the pilot (2012) is "First Bus to Woodstock".
This is a reference to the first Inspector Morse novel written by Colin Dexter titled Last Bus to Woodstock, published in 1975.
The Endeavour pilot can be seen as a separate movie on Amazon with PBS Masterpiece subscription HERE.
Shaun Evans is the Last Morse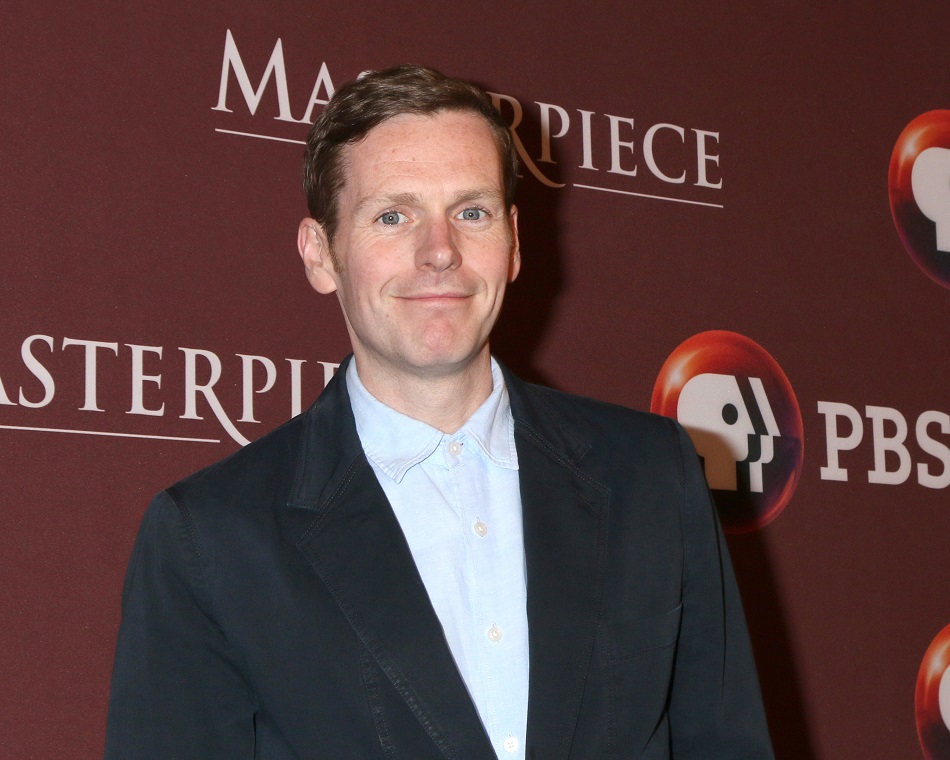 In 2014, news came out that Colin Dexter put a clause in his will barring anyone but Shaun Evans from playing the role of the detective. Dexter's estate is expected to enforce the clause for as long as they retain the rights – 70 years after his death, so Evans will be the last Morse of our lifetime.
We can only hope that someday, when Evans is old enough, they'll revive the original series and remake Inspector Morse.
We Meet Again
Numerous characters, or references to them, make appearances in Endeavour that would cross paths with Morse later in Inspector Morse.
In the Endeavour episode titled "Neverland", DI Thursday tells Morse to seek out an Inspector McNutt to be his replacement when he retires. Inspector Morse viewers know that McNutt will be Morse's future mentor.
In Endeavour, we see a flashback of Morse's university girlfriend Wendy, or – as young Morse says she prefers to be called – "Susan". The character of Susan Fallon, played by Joanna Davis, will show up in the Inspector Morse episode Dead on Time.
John Thaw Makes an Appearance
In the closing moments, as Thursday asks Morse where he sees himself in 20 years, Endeavour looks in the rearview mirror and the eyes of John Thaw are shown in the reflection. At the same time, the original series music begins and plays through the credits.
"What you've got to ask is, where do you see yourself in 20 years?"#Endeavour #Morse #ShaunEvans #RogerAllam #JohnThaw♥ pic.twitter.com/KnQHhI7Kop

— Endeavour clips (@endeavourclips) July 17, 2017
We hope you enjoyed these fun and clever references and riddles you can find in Endeavour. In fact, there are countless more references to the arts, music, and the original Inspector Morse throughout Endeavour. Have fun watching Endeavour and doing your own detective work.
Save it to Pinterest!