20 Things You Might Not Know About Downton Abbey
In some cases, we earn commissions from affiliate links in our posts.
Last Updated on November 28, 2021 by Stefanie Hutson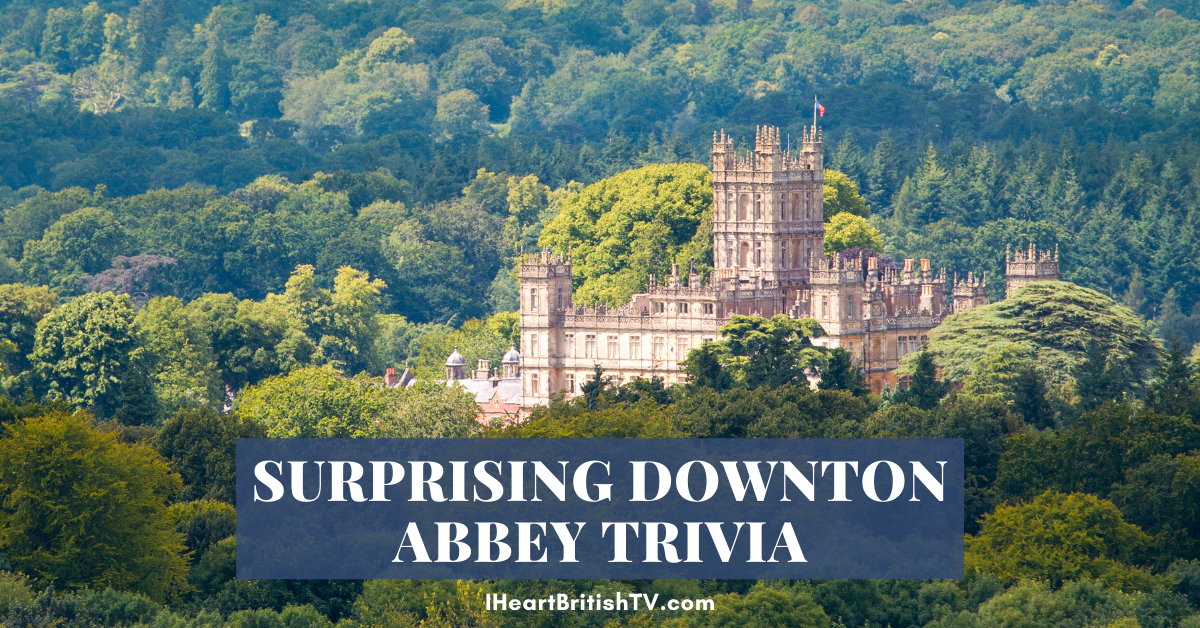 When Downton Abbey premiered, it quickly became an international sensation. The suspenseful drama, complex characters, and intricate social situations kept fans hooked for six seasons and beyond.
This epic tale of an aristocratic family and its staff begins with the sinking of the Titanic in 1912 and ends in the roaring 1920s ('26, for the TV series), but the movies continue the story with the original cast. The first movie came out in 2019 and a sequel is expected to premiere in 2022.
If you want to learn even more about the show, you'll love The World of Downton Abbey book available HERE on Amazon.
Many costumes are real clothes from the 1910s and 20s
Because antique clothes are delicate and historically significant, they cannot be laundered. This means some of their costumes can be a bit smelly… but at least they look glamourous.
Costume designer Anna Robbins found many antique clothes for the show on trips to her home country in Scotland, where thrift stores have more to offer. She also visited Paris on a yearly basis to buy costumes.
HRH Queen Elizabeth II is a fan of the show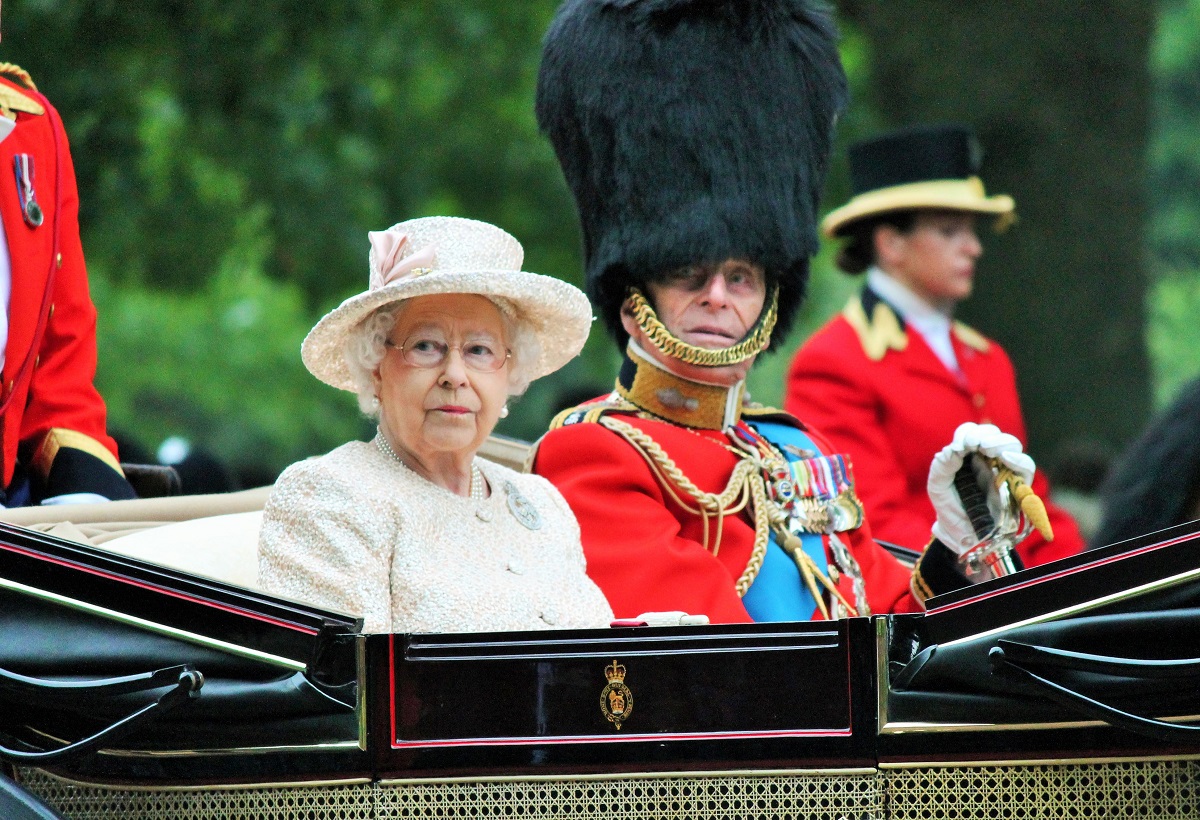 Although the costumes and furnishings are historically accurate, even the most detailed shows slip up sometimes… HRH Queen Elizabeth II is a fan of the show and likes pointing out little errors she finds. Brian Hoey, author of At Home with the Queen, says: "They do tend to get it right," Hoey says of the drama's producers, "However, the Queen did notice on one episode that there was a young so-called British officer wearing medals which had not been awarded when he was supposed to be alive. He was fighting in the First World War and the medals on his chest did not come in until the Second World War" [Vanity Fair].
The Queen isn't the only member of the royal family to indulge in Downton. The Duchess of Cambridge Kate Middleton once visited the set and watches it with Prince William according to Vanity Fair. What a testament to the show's success!
Downton Abbey cost about €1 million per episode to film
According to Julian Fellowes in The World of Downton Abbey, the production costs around €1 million euros per episode… That's about $1,145,000 USD or £85,362 GBP. Which isn't too much considering how popular the show is. There are many shows, especially American shows, where the lead actor alone is paid a million dollars per episode.
The British film industry isn't quite as glamorous as Hollywood. Curious? Check out our article "How Much Money Do British TV Actors Make?" for more info. (Spoiler: It's a lot less than you might think!)
Tom Branson was only supposed to appear in three episodes
The character of Tom Branson (played by Irish actor Allen Leech) was originally only meant to appear in three episodes. However, creator Julian Fellowes found the character so compelling he kept him on. Tom Branson ends up becoming a pivotal character in the show.
Leech went on to appear in Bohemian Rhapsody, The Imitation Game, and will appear in the second Downton Abbey movie.
Gillian Anderson turned down the part of Cora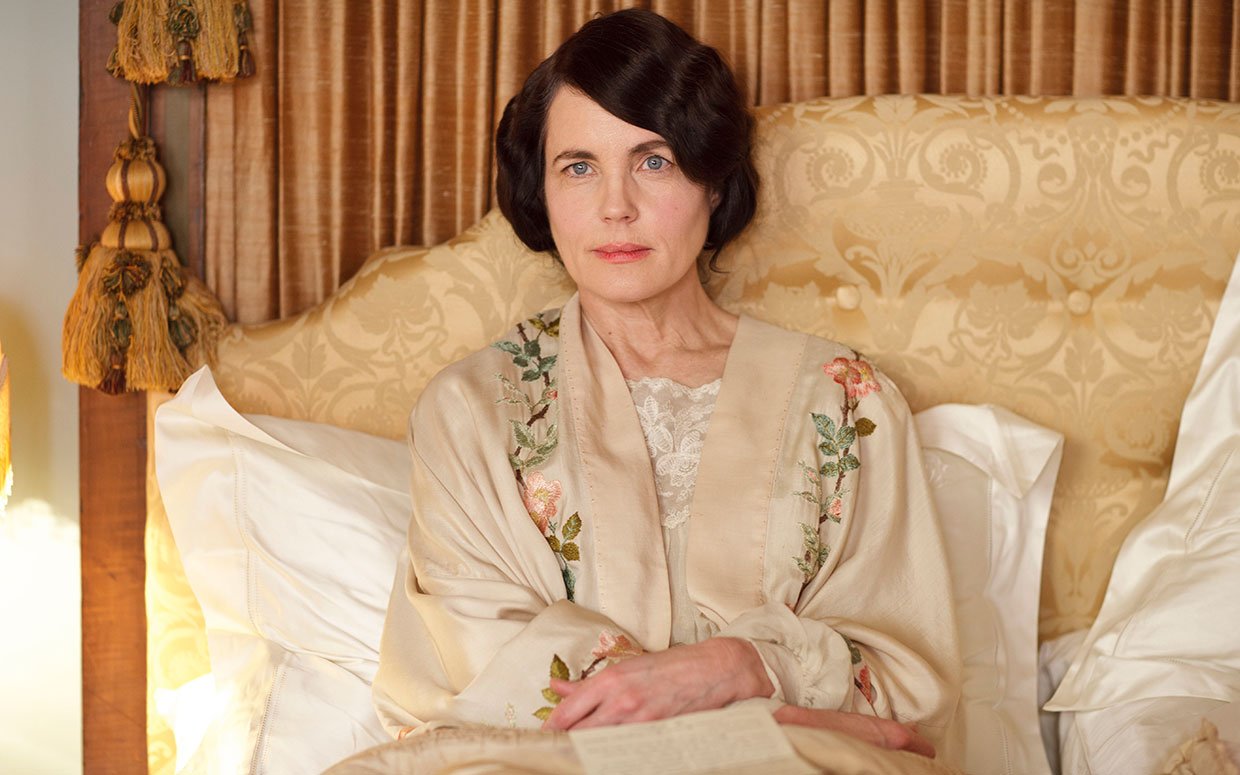 Countess of Grantham Cora Crawley was almost played by Gillian Anderson. While it was never made public why she turned down the role, Gillian Anderson is only 13 years older than Michelle Dockery who plays the eldest daughter Mary.
But now, it's hard to imagine Cora as anyone else but Elizabeth McGovern, especially for how she and her on-screen daughter Michelle Dockery resemble one another.
Gillian Anderson went on to star in The Crown as Margaret Thatcher. Although she was mostly raised in the States, she spent her childhood years living in London and has lived in London since 2002. Her next project is The First Lady (2022) in which she'll play Eleanor Roosevelt.
Downton Abbey is inspired by multiple works of literature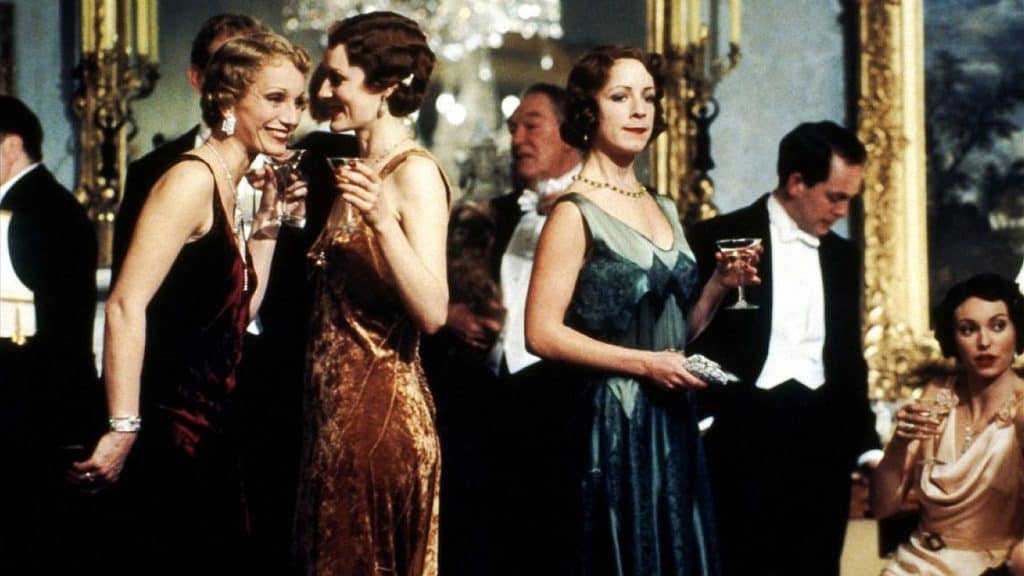 Cora Crawley (played by Elizabeth McGovern) was the first character Julian Fellowes developed. She was inspired by Edith Wharton's The Buccaneers about "five wealthy American girls denied entry into New York Society because their parents' money is too new."
Cora's character was from new American money, not old English aristocracy, so she is not her mother-in-law's favourite but it was her money that kept the abbey from ruin.
The 1989 book To Marry an English Lord by Gail MacColl and Carol McD. Wallace was also an important influence to the show. Downton Abbey was also inspired by one of Julian Fellowes's earlier projects Gosford Park (2001). Dame Maggie Smith, Jeremy Swift, and Richard E. Grant also appeared in Gosford Park. Smith and Swift have similar roles in both productions.
Many also draw comparisons between Downton Abbey and two groundbreaking shows of the same genre: The Forsyte Saga (1967, remade in 2002) and Upstairs, Downstairs (1971, remade in 2010).
Downton Abbey is set in the north of England but filmed in the south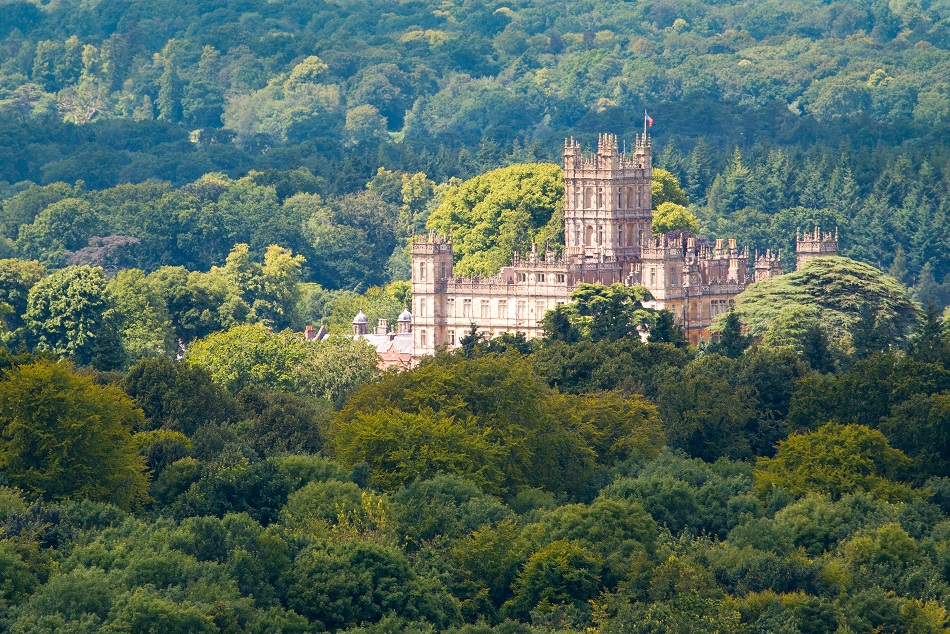 The fictional abbey is located near York in the north of England. But the real-life location of Highclere Castle is located in Hampshire in the south of England. The furniture used in the show's pilot episode was based on a photograph of the furnished living area during the period.
Highclere Castle (filming location and stand-in for the home) was also used as a filming location for The Secret Garden (1987) which also stars Maggie Smith.
However, all the downstairs scenes are shot at Ealing Studios and are not part of the real castle.
…and all the Downton Abbey bedrooms are one set
Cora, Mary, and Edith's bedrooms are all the same room — the set simply gets redecorated every so often while shooting. "By the end of the season it's quite thick with paint and wallpaper," production designer Donal Woods told PBS. "If you're very smart, you'll look out the window and it's always the same view." A clever use of resources!
Some of the music is reused from Little Dorrit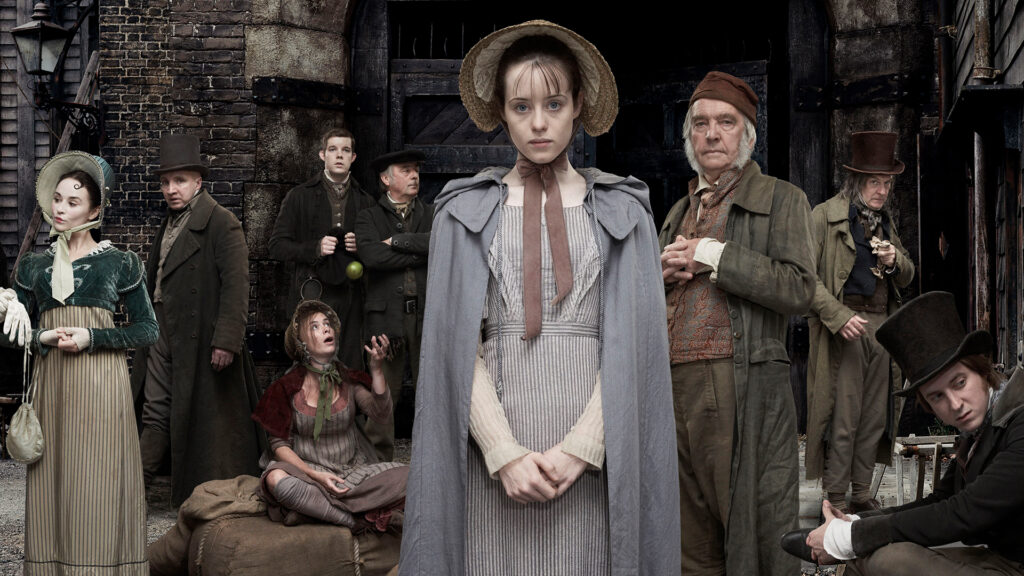 Some of the music used in Downton Abbey was composed for the 2008 adaptation of Dickens's Little Dorrit starring Claire Foy. But there's nothing wrong with that, especially considering how beautiful the music is. It's no surprise they wanted to reuse it… Little Dorrit was nominated for a BAFTA Award for Outstanding Original Score.
Emmy-Award winning Scottish composer John Lunn has worked on a ton of amazing shows like Hamish Macbeth, Lorna Doone, Waking the Dead, The White Queen, Shetland, Grantchester, The Last Kingdom, and Belgravia to name a few.
John Lunn's Downton Abbey Original Score is available HERE on Amazon on CD, vinyl, MP3, and streaming.
The Teapot Dome Scandal was written so Hugh Bonneville had time to star in The Monuments Men
The storyline in season 4 where Robert Crawley travels to America to help his brother-in-law Harold was written so Hugh Bonneville had time to film his scenes in The Monuments Men (2014). The Teapot Dome Scandal is considered one of the greatest political scandals in American history, adding to the historical context of the show.
The Monuments Men is a WWII film directed by George Clooney about retrieving stolen art before the Nazis can destroy it. It also stars Clooney with Matt Damon, Bill Murray, Cate Blanchett, John Goodman, and more. Watch The Monuments Men on Amazon HERE.
The show's Historical Advisor Alastair Bruce has several cameos
Alastair Bruce, who is the production's historical advisor, has at least three cameos:
You can see him dining at the barn lunch after the New Year's Day shoot in season 2, episode 9 "Christmas at Downton Abbey."
In "The London Season" season 4, episode 9, he appears as a presenter before the King during a ceremony.
In the show's last episode, the two-hour Christmas Special, Alastair Bruce played the butler introducing Lord and Lady Grantham to Bertie Pelham's mother at Brancaster Castle.
It's clear he cares deeply about the show and takes a big part in the historical accuracy.
Dame Maggie Smith has never watched Downton Abbey
During an appearance on The Graham Norton Show with Bradley Cooper, Sienna Miller, and Alex Jennings in 2015, Dame Maggie Smith admitted she had never seen the show. But we don't mind at all. Dame Maggie is such a legend – she can do what she wants.
You can watch the full Graham Norton clip here.
Julian Fellowes takes inspiration from American TV shows
Although the subject matter of Downton Abbey couldn't be more British, the format is inspired by shows like West Wing, NYPD Blue, E.R., and Chicago Hope. Fellowes mentions his favourites include Mad Men, Glee, and Sex and the City.
Fellowes says, "The American series have a tremendous energy which I admire, and I hope I have emulated in Downton. In a way it's a period drama and it has all these stories packed in. That, I think, has much more to with the American tradition of television than the British, actually. Sometimes these distinctions are meaningless because it becomes absorbed within the culture."
You can read the full Time Magazine article about this here.
The delicious-looking food is real and there is a cookbook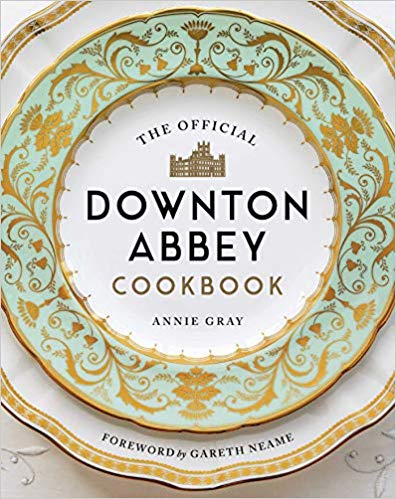 Not all food in movies and tv shows is real, but it is on Downton Abbey. Lisa Heathcote manages the edible props; she says, "Food has been quite good for storylines. A lot of important conversations happen around a meal, so it's a conduit throughout the scenes." You can read more about her and the food in Downton here.
Foodies rejoice! You can order The Official Downton Abbey Cookbook HERE. It's full of details about the show, historical facts, and delicious recipes… Oh, and gorgeous photos!
…and there is an officially licensed tea collection from The Republic of Teas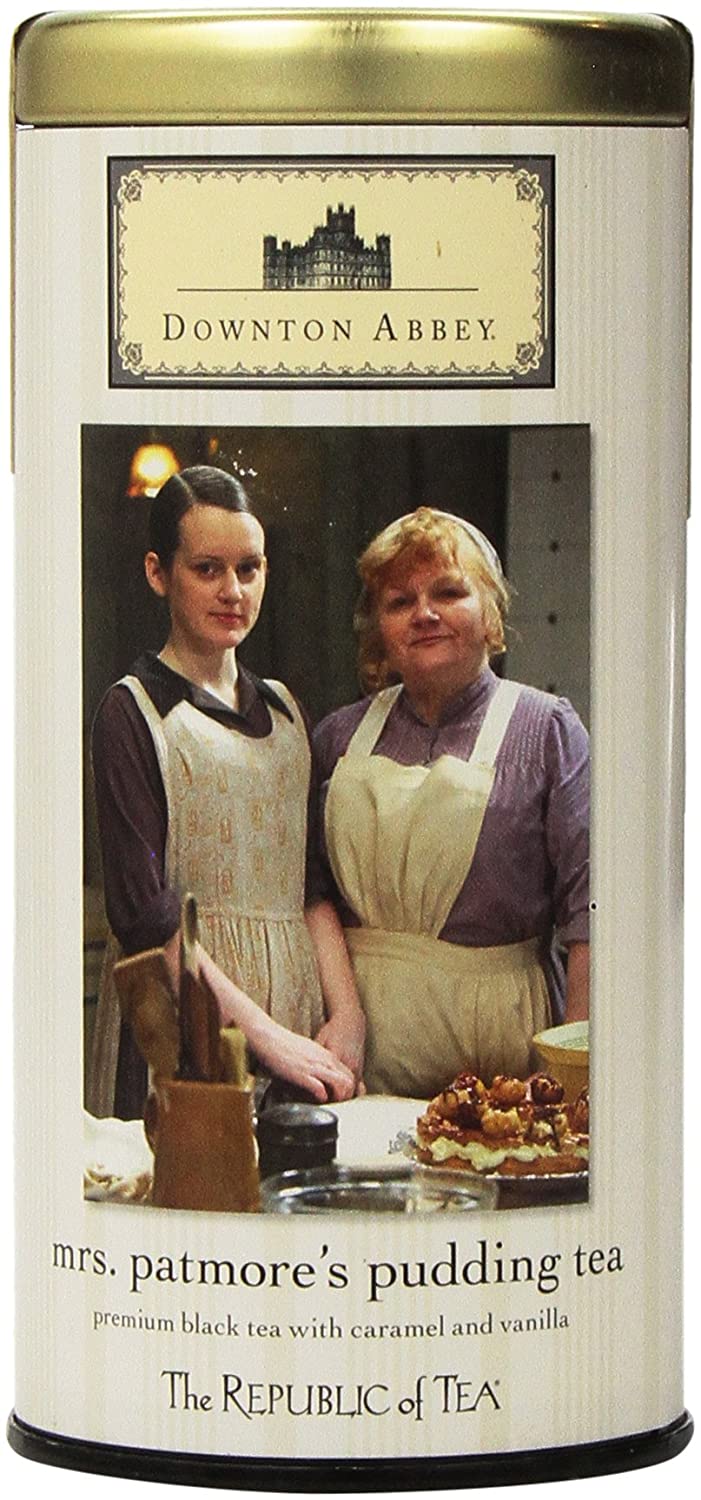 Tea lover's will be thrilled to try these flavors inspired by Downton Abbey. They offer four flavors: Premium English Rose Tea, Mrs. Patmore's Pudding Tea, and Lady Cora's Evening Herbal Tea. There is also a Grantham Breakfast Blend but it may be out of stock. Available HERE on Amazon.
Hugh Bonneville and Elizabeth McGovern have played husband and wife before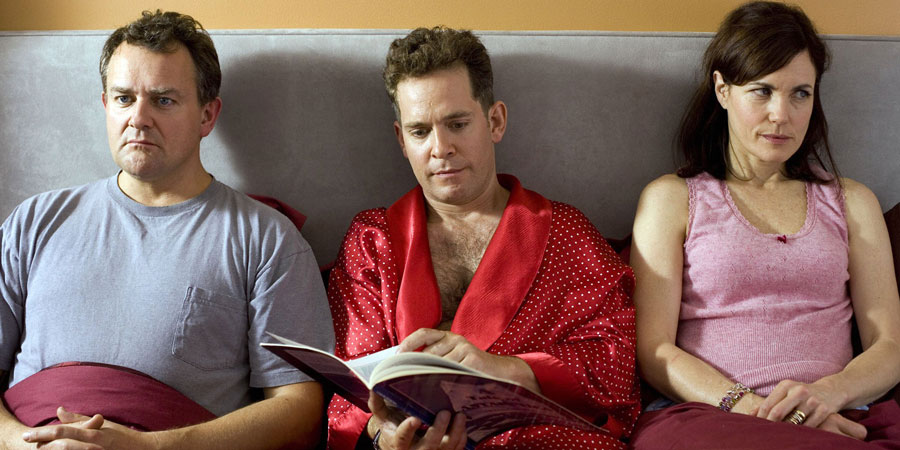 Back in 2008 (just two years before Downton), Hugh Bonneville and Elizabeth McGovern starred in Freezing, a comedy series about an out-of-work couple. Unfortunately, this isn't streaming right now. But you can request it; learn how to request shows on your favourite streaming services HERE.
Lady Bagshaw in the Downton movie is the real-life wife of Mr. Carson
Imelda Staunton who plays Lady Bagshaw is married to Jim Carter who plays Mr. Carson. They have been married since 1983. They are both appointed OBEs (Officer of the Order of the British Empire).
You can spot Imelda, Jim, and their daughter Bessie in Cranford in which Carter plays Captain Brown and their daughter Bessie plays a maid. You can also spot Bessie Carter as Evie Wilcox on the BBC television series Howards End (2017); she appeared in Beecham House and Bridgerton as well.
Downton Abbey shares eight actors with Game of Thrones
Like Downton Abbey, Game of Thrones was a worldwide phenomenon when it aired. Both shows are now over ten years old, with the first Thrones episode airing just six months after the Downton pilot.
Including the Downton movie, both shows share the talents of Iain Glen, Mark Addy, Rose Leslie, James Faulkner, Richard E. Grant, Simon Lowe, Martin Walsh, and Ron Donachie.
If graphic shows like Game of Thrones aren't for you, check out our article 18 British Shows like Downton Abbey for some ideas on what to watch next.
Downton was Masterpiece's most successful show ever
For US viewers, Downton Abbey originally aired on PBS's long-running Masterpiece series. The Downton finale had a whopping 9.6 million viewers. To date, it is the most successful show on Masterpiece.
…and was the most nominated foreign show in Emmy Award history
Downton Abbey was honored with 69 nominations and 15 wins… the most of any foreign show in Emmy Award history. Now that's impressive!
How much of this Downton Abbey trivia did you know? What was the most surprising?
Let us know in the comments! And head over HERE if you want to get more Downton Abbey-inspired gift ideas.
Save it to Pinterest!