Sanditon, Season 2: Premiere Date & First Look Photos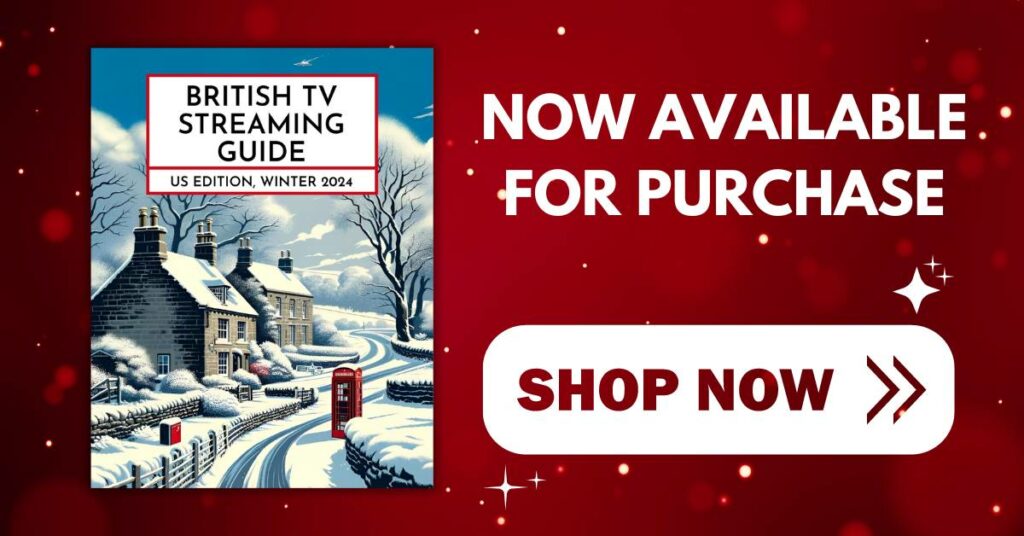 The British TV Streaming Guide: US Edition, Winter 2024 is now available. Get yours HERE.
In some cases, we earn commissions from affiliate links in our posts.
Last Updated on October 20, 2021 by Stefanie Hutson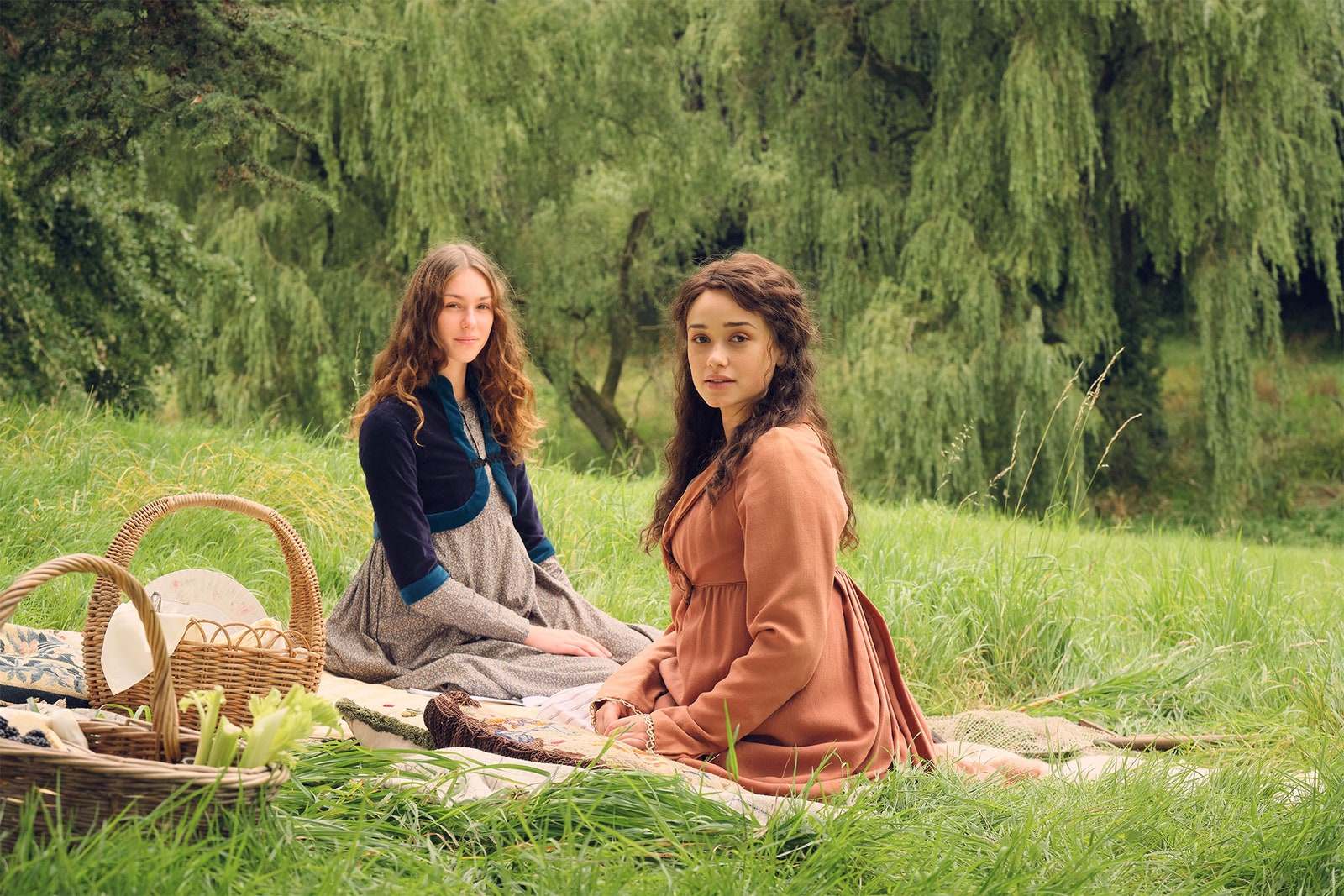 Sanditon fans will remember a time not so long ago when it wasn't looking good for a second season. The show was officially cancelled due to poor performance in the UK, even after a strong reception from American audiences. Petitions went up, complaints filled British TV groups, and still – nothing.
That all changed when the controversial Netflix series, Bridgerton, came out. In spite of the modern music and sex-crazed characters (or perhaps because of those things), the series was a hit.
And just like that, networks and production companies scrambled to get their hands on racy period dramas. Sanditon was back.
What is Sanditon About?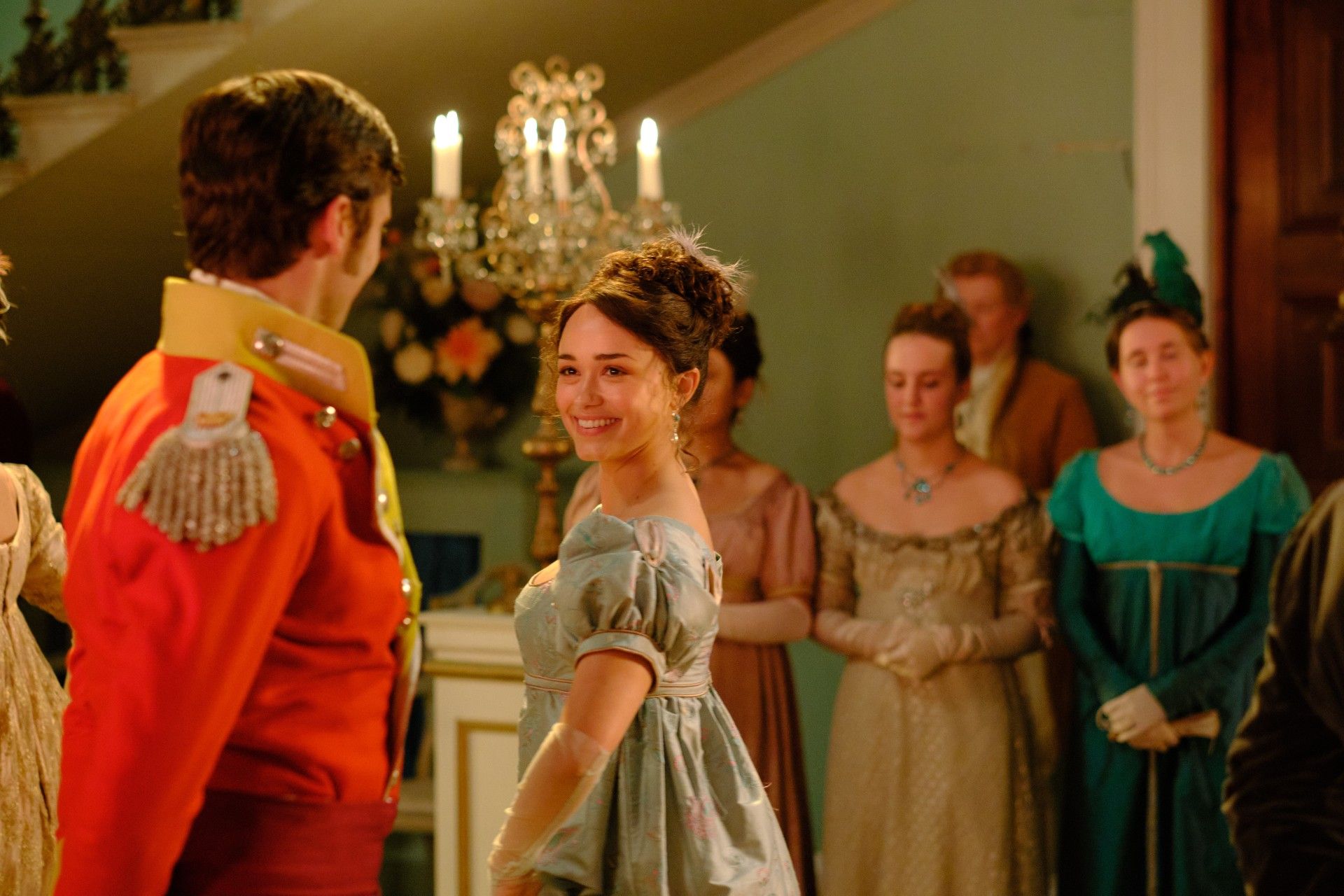 Sanditon is the story of a young woman and her relationship with the charismatic promoter of a new seaside resort town in England. It's a story of youthful innocence and enthusiasm against the backdrop of an upstart town and all its schemes and secrets.
The series is based on an unfinished Jane Austen novel. In 1917, her health was failing. While experts aren't in complete agreement about what ultimately ended her life, Addison's disease and Hodgkin's lymphoma are among the most popular hypotheses.
While Austen continued to work through her illness, she found herself unable to write by March of 1817. She wrote that she was turning "every wrong colour" and she was confined to her sofa. By July, she had passed away at the age of 41.
Her final work, The Brothers, would remain unfinished after 12 chapters. The Brothers would go on to be published, incomplete, as Sanditon in 1925. You can read her original work HERE in a convenient ebook, or HERE at Project Gutenberg for free.
Since then, many have attempted to finish her work. There's even a book that finishes the story, based on the version Andrew Davies adapted for the first season of the ITV series (get it HERE).
What's Happening in Season 2 of Sanditon?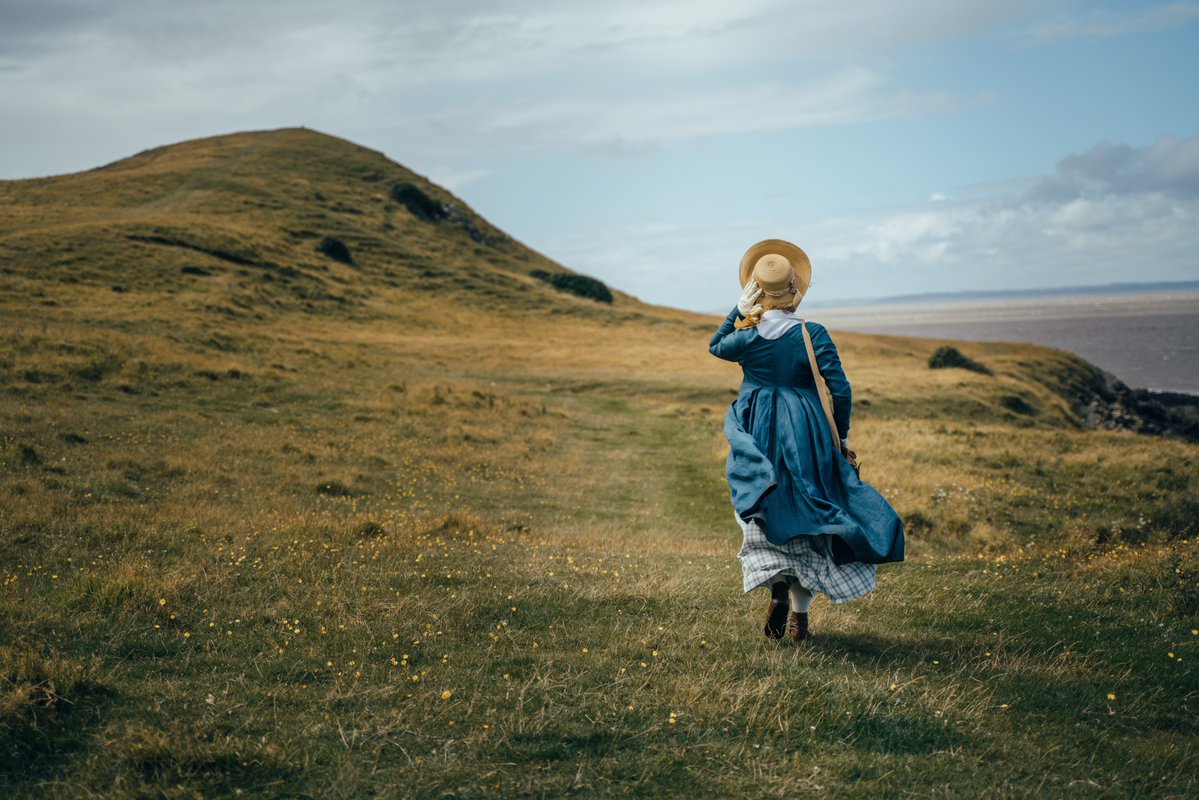 Sanditon's six-episode season 2 will pick up roughly nine months after the events of season 1. We'll see Charlotte Heywood (Rose Williams, Reign) returning to the lovely seaside resort, quickly attracting the attention of a couple different men. At the same time, Georgiana Lambe (Ordeal by Innocence) will get adventurous in her last summer before turning 21.
The Parkers will be back, with Tom (Kris Marshall, Death in Paradise) striving to rebuild Sanditon. As would be expected, though, his efforts will come up against the secrets, lies, and general plotting of the seaside town.
Along with the above-mentioned characters, others who are returning include Anne Reid (Lady Denham), Kate Ashfield (Mary Parker), Jack Fox (Sir Edward Denham), Charlotte Spencer (Esther Denham), Lily Sacofsky (Clara Brereton), Turlough Convery (Arthur Parker), Kevin Eldon (Mr. Hankins) and Adrian Scarborough (Dr. Fuchs).
New cast members will include Ben Lloyd-Hughes (Industry) and Tom Weston-Jones (Grace), both of whom will play love interests for Charlotte. Rosie Graham (Outlander), Frank Blake (Normal People), Maxim Ays (Still So Awkward) and Alexander Vlahos (Versailles) will also be joining the production in season 2.
Theo James, Mark Stanley, and Leo Suter will NOT be returning.
When & Where Will Season 2 of Sanditon Premiere?
In the US, Season 2 of Sanditon will premiere on PBS on Sunday, March 20th at 9/8 Central. You can see the official PBS tweet below.
In the UK, it's expected to air on BritBox and ITV.
When we know more details about premiere dates/locations for other countries, we'll add them here.
The countdown begins: #SanditonPBS, Season 2, premieres on March 20, 2022! Here's a first look at some of your returning favorites and a few new characters joining them in the seaside resort town. pic.twitter.com/KMhrhyLEhO

— MASTERPIECE | PBS (@masterpiecepbs) October 20, 2021
What About Season 3 of Sanditon?
Fans of the series will be pleased to know Sanditon has already been renewed for Season 3.
Will You be Watching Season 2 of Sanditon?
Will you be marking your calendar for Sanditon's second season? Or is this one just not your cup of tea? We'd love to hear what you think in the comments!