15 Great British Period Dramas Set in the 1960s
In some cases, we earn commissions from affiliate links in our posts.
Last Updated on September 25, 2020 by Stefanie Hutson

The swinging sixties saw The Beatles, The Rolling Stones, The Who, The Kinks… the rise of Indian food restaurants and Spaghetti Bolognese – not to mention the modern concept of a "teenager" meant a whole new demographic to market to. Extra disposable income in post-war Britain meant people could afford to try new things and experiment with art, fashion, food, and music. But this was also accompanied by issues with civil rights, immigration, and housing shortages.
15 Great British Period Dramas Set in the 1960s
Because the 1960s saw so much cultural revolution, it's a popular decade to adapt and experience on screen. So, here are 15 great British period dramas set in the 1960s:
Breathless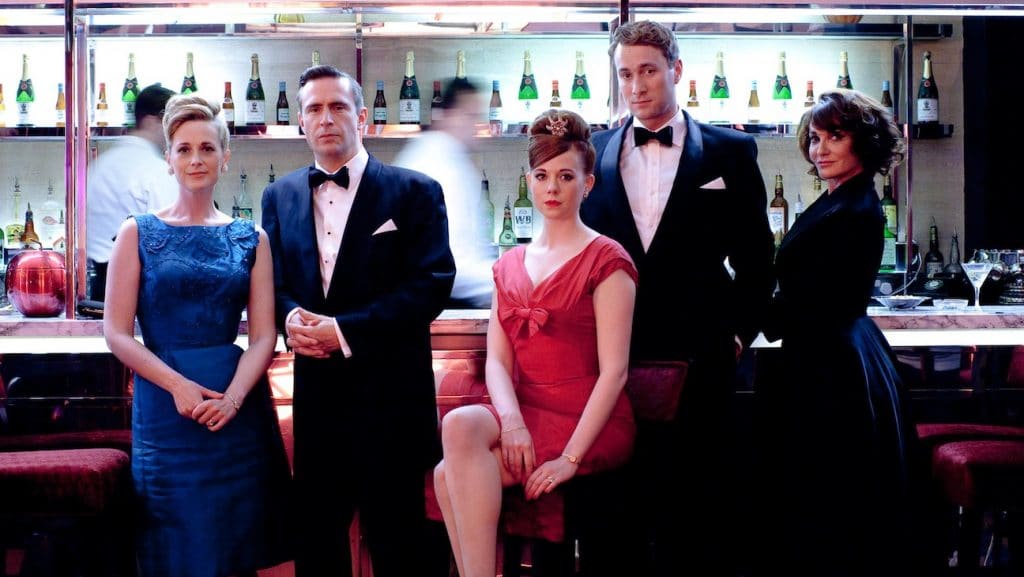 This medical drama starts in the early 1960s and deals with love triangles, extortion, marriage struggles, and more. While it only lasted a season, it's full of drama and worth watching for the great performances and period setting.
Starring Jack Davenport, Catherine Steadman, Natasha Little, Oliver Chris, Zoe Boyle, Joanna Page, Shaun Dingwall, and Iain Glen.
Stream Breathless on PBS Masterpiece via Amazon.
Endeavour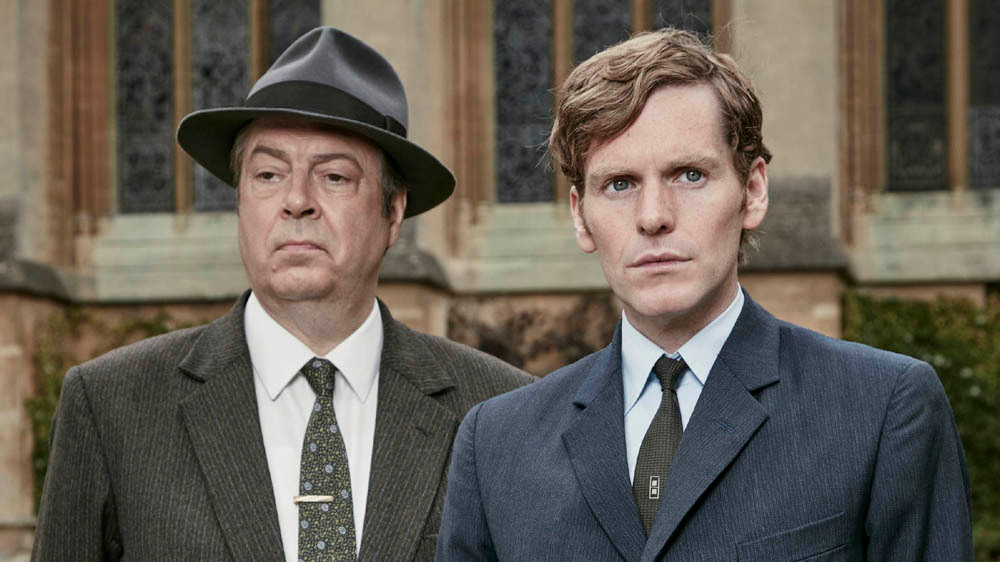 Seasons 1 – 6 of Endeavour are set in the 1960s. It stars Shaun Evans as young Endeavour Morse. Although this is a prequel to the Inspector Morse series starring John Thaw, you can start with Endeavour if you haven't seen Morse. Roger Allam plays Fred Thursday, Morse's partner.
Features mysteries, drama, romance, and great production value.
Stream Endeavour on Amazon Prime.
The Crown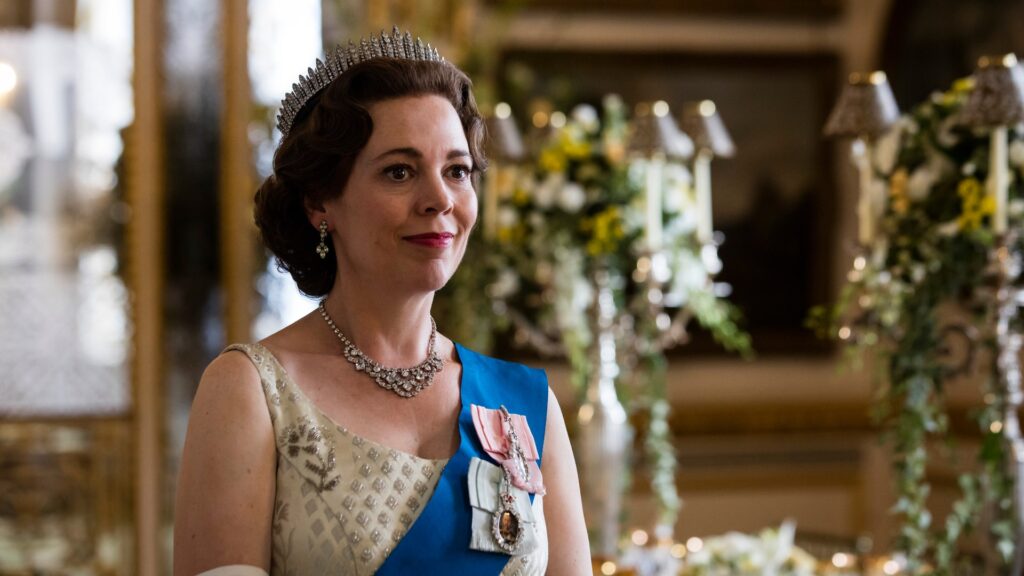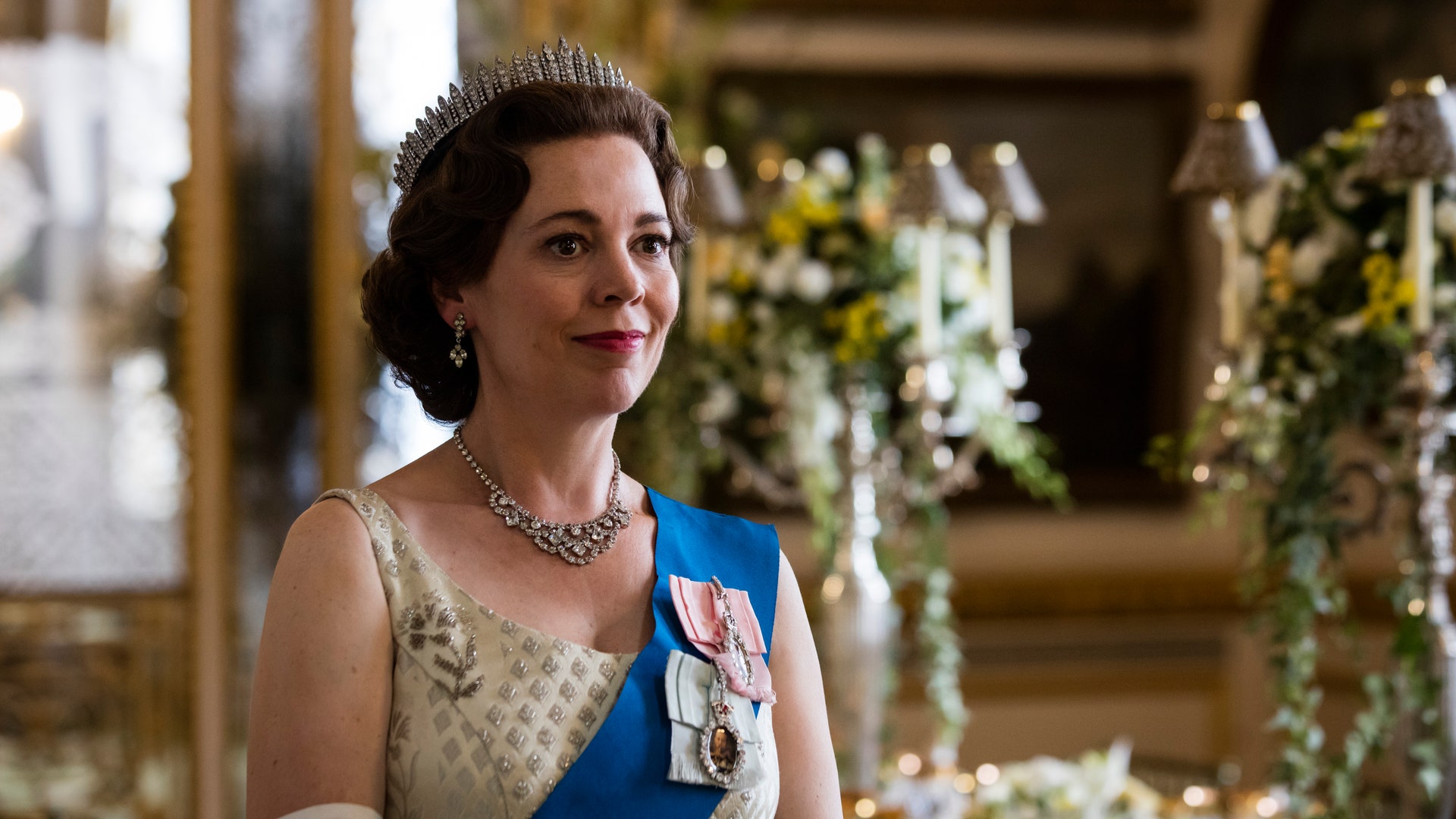 The Crown covers the 1960s from season 2, episode 7 to season 3, episode 7. Olivia Colman replaces Claire Foy in season three as Queen Elizabeth II. From Princess Margaret's marriage to Tony Armstrong-Jones in 1960 to the 1969 moon landing, the 1960s are well covered. The production is gorgeous and high quality.
Starring Claire Foy, Matt Smith, Vanessa Kirby, and Matthew Goode (S2). Olivia Colman, Tobias Menzies, Helena Bonham Carter, and Ben Daniels (S3).
Call the Midwife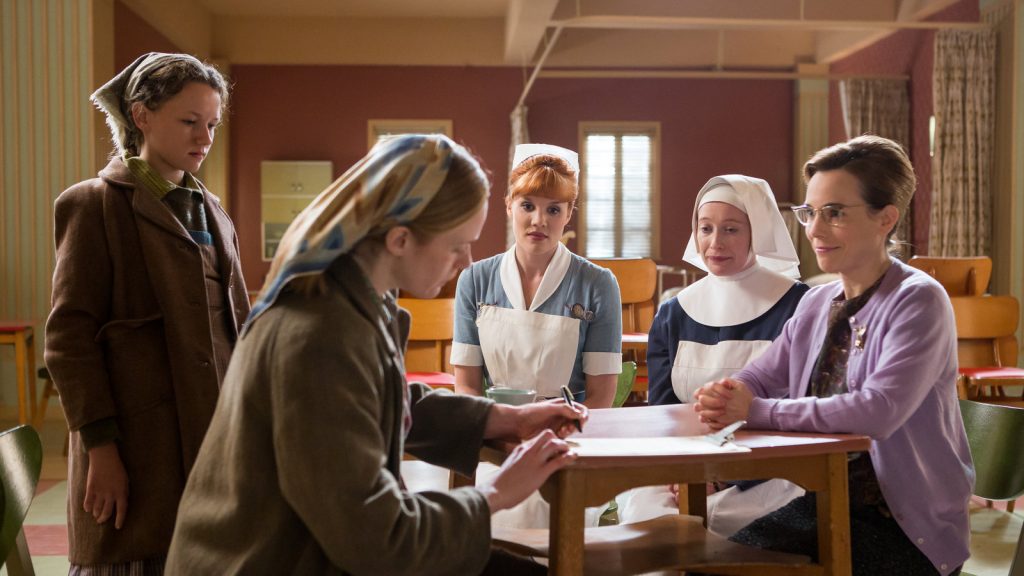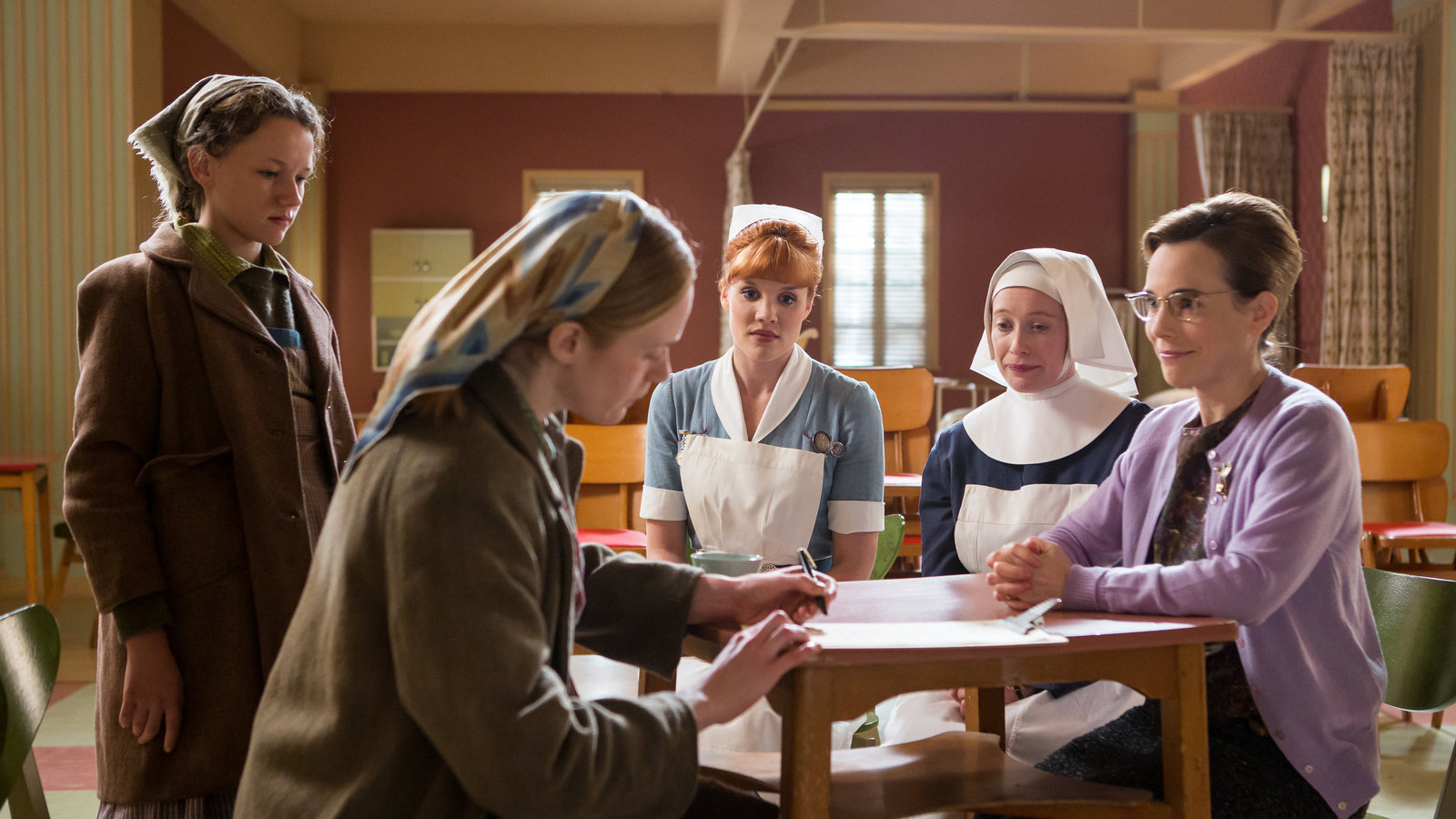 Post-war Britain in the 1960s was called the "baby boom" for a reason. Seasons 1 -3 take place in the 1950s and 4 – 9 of Call the Midwife are set in the 1960s. It deals with community, family life, and social difficulties.
Starring Vanessa Redgrave (voice), Emerald Fennell, Helen George, Pam Ferris, Miranda Hart, and more.
Call the Midwife is streaming on Netflix for now or can be purchased on Amazon.
The Trial of Christine Keeler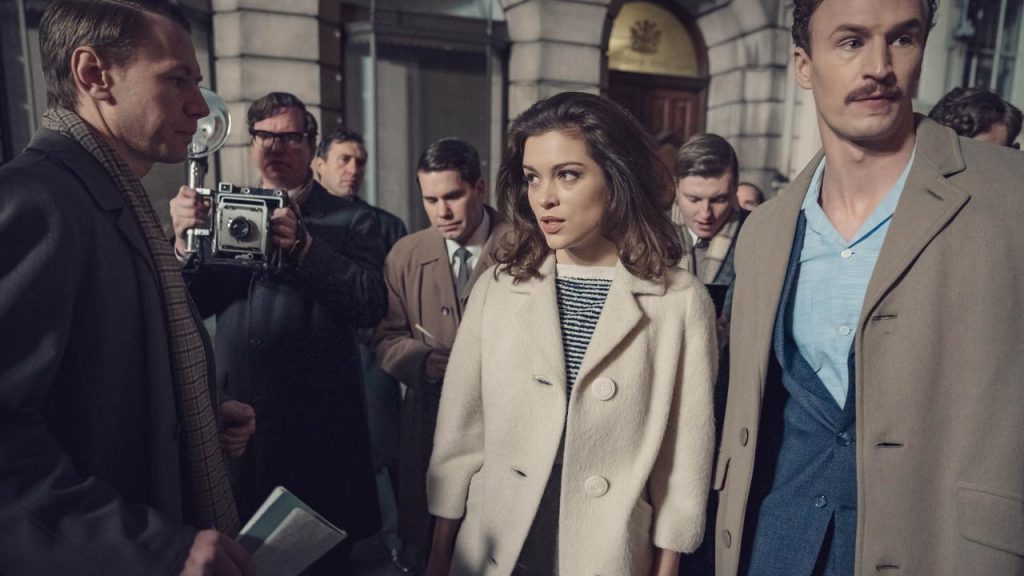 The Trial of Christine Keeler is a six-part miniseries based on the true story of a political sex scandal in the 1960s that staggered the British government.
It stars Sophie Cookson as Christine Keeler, along with Emilia Fox, James Norton, Anton Lesser, Peter Davison, and Ellie Bamber.
The Trial of Christine Keeler is available to purchase on a region 2 DVD which you'll need a region-free DVD player to watch.
George Gently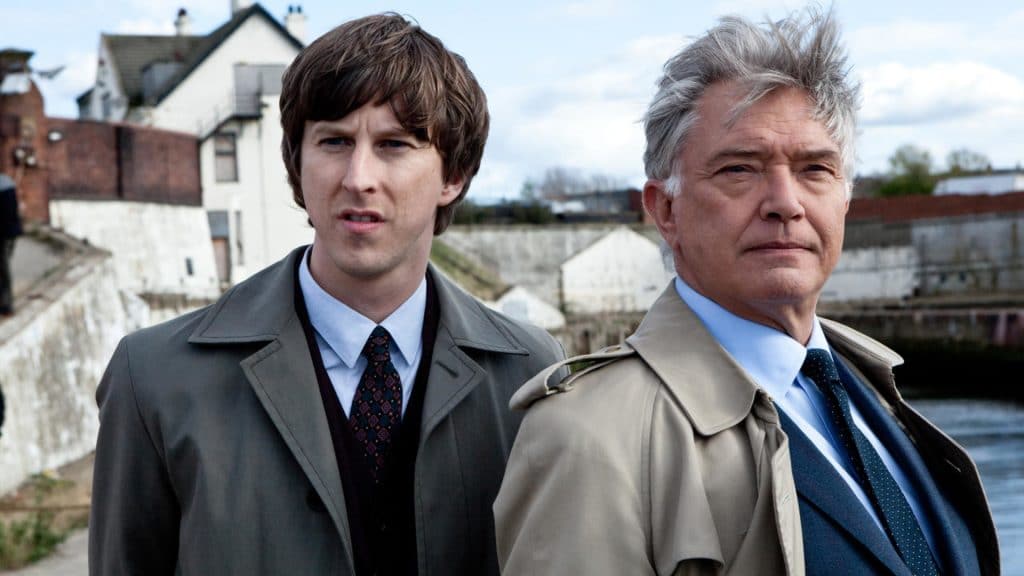 Martin Shaw stars as DI George Gently with Lee Ingleby as DS John Bacchus. This series takes place in the mid 1960s North-East as the sixties finally begin to flood in. This isn't London and things work a little differently up here. Features great mysteries set among the characteristics of the decade. Episodes are around 90 minutes each.
Stream George Gently on Acorn.
Mrs. Wilson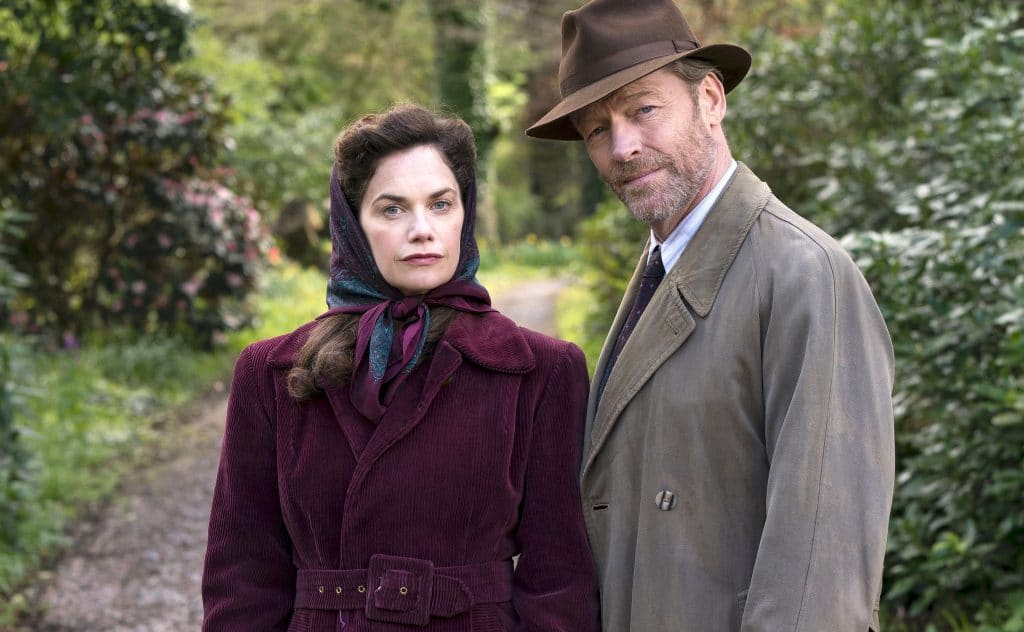 Mrs. Wilson is based on the true story of a woman who finds out her husband has another family when he passes away in 1963. Ruth Wilson stars as her own real-life grandmother.
This three-part miniseries also stars Iain Glen, Keeley Hawes, Fiona Shaw, and Patrick Kennedy.
Stream Mrs. Wilson on PBS Masterpiece via Amazon.
The Indian Doctor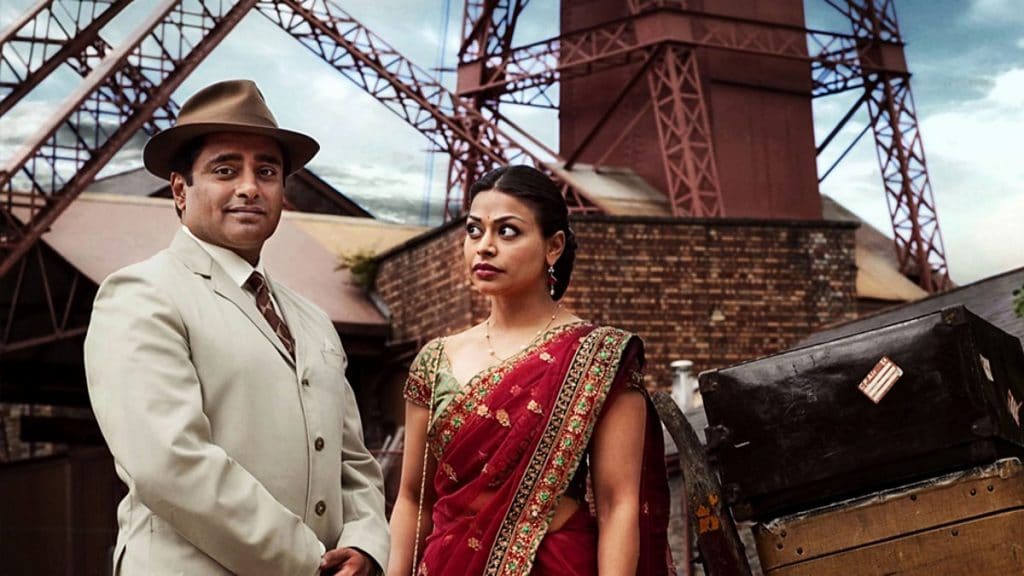 An Indian couple move to the UK for better opportunities. Thrown in the deep end and facing harsh realities, they struggle to make themselves comfortable in a small Welsh mining village. Season one begins in 1963.
Starring Sanjeev Bhaskar, Ayesha Dharker, and Jacob Oakley.
Stream The Indian Doctor on Amazon Prime and Acorn.
An Education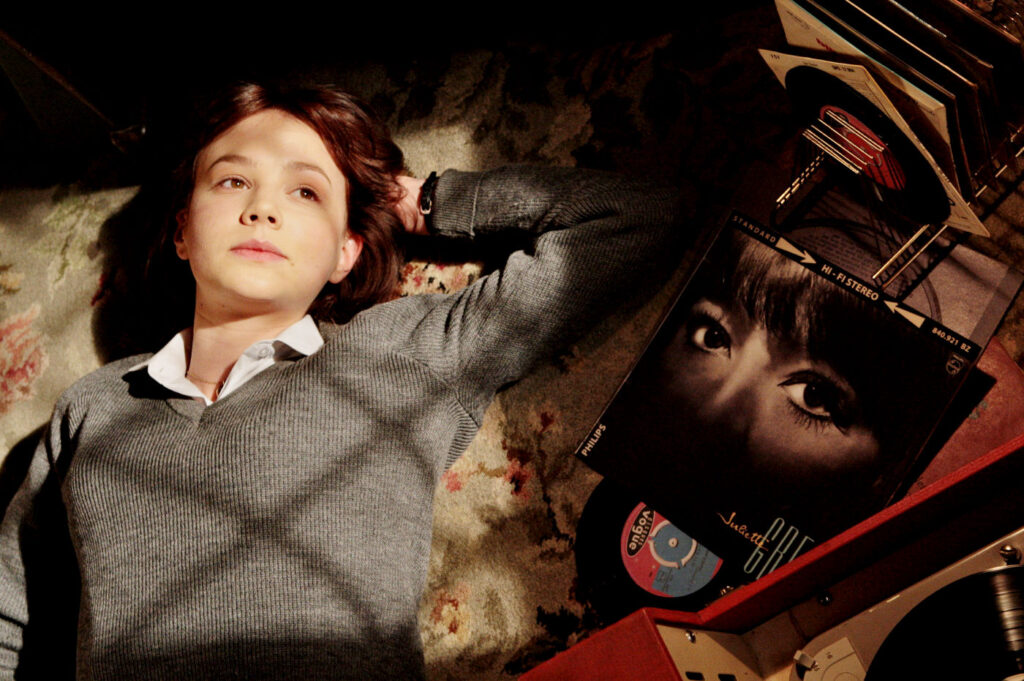 In this film, a student begins a relationship with an older man. It's a coming-of-age story set in the 1960s with Carey Mulligan in the leading role, so if you enjoy her work, this is definitely one to watch. She won many awards for her performance, including a BAFTA Award for Best Actress in a Leading Role. She was also nominated for an Academy Award for Best Actress for this role.
Also starring Peter Sarsgaard, Rosamund Pike, and Dominic Cooper.
An Education is streaming on Netflix, Sundance Now, and for free on IMDb TV.
Hawking / The Theory of Everything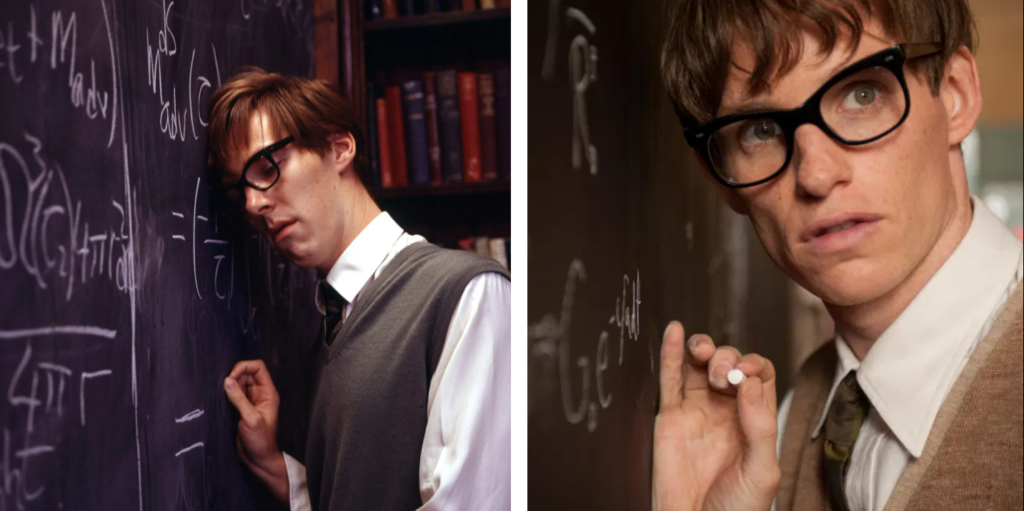 This is not the first time I've grouped these movies together and it probably won't be the last. A lot of people seem to overlook Hawking because The Theory of Everything was so popular, but they are equally great films in their own ways.
I love to recommend these two films together because Hawking is an underrated film about Stephen Hawking's academic years and his work toward the theory that the universe started with one big bang. It also covers his diagnosis of amyotrophic lateral sclerosis (ALS / Lou Gehrig's). In it, Benedict Cumberbatch plays Stephen Hawking.
The Theory of Everything (Eddie Redmayne as Hawking), on the other hand, primarily covers Stephen Hawking's later life and his marriage to Jane (Felicity Jones). More than anything, The Theory of Everything is a movie about Jane.
I highly recommend watching Hawking first on Hoopla or DVD and then watching The Theory of Everything on Amazon (rent/buy) or on Netflix.
Pirate Radio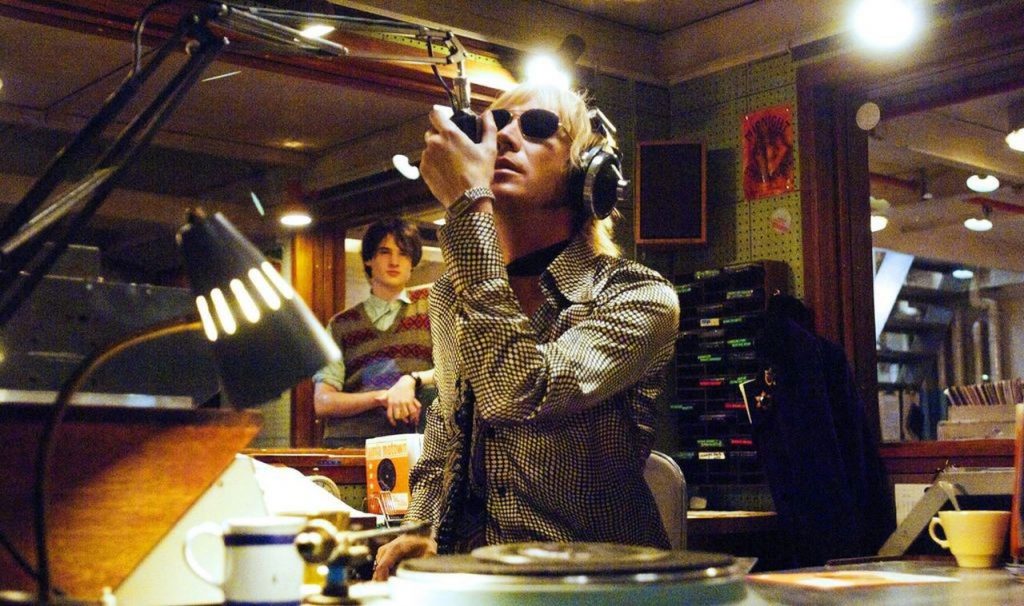 Also known as "The Boat That Rocked," this film follows a fictional radio station floating just outside UK waters in the North Sea. It's 1966 and BBC radio only broadcasts an hour of pop music a day, so a group of quirky pirate DJs play music to their heart's content. As you can imagine, this quirky film features a ton of great 60s music.
Pirate Radio has an outstanding cast: Bill Nighy, Nick Frost, Phillip Seymour Hoffman, Tom Sturridge, Chris O'Dowd, Kenneth Branagh, Rhys Ifans, Katherine Parkinson, Gemma Arterton, Jack Davenport, Tom Brooke, and Emma Thompson – among others.
Pirate Radio is streaming on Peacock or available to own/rent on Amazon.
Cilla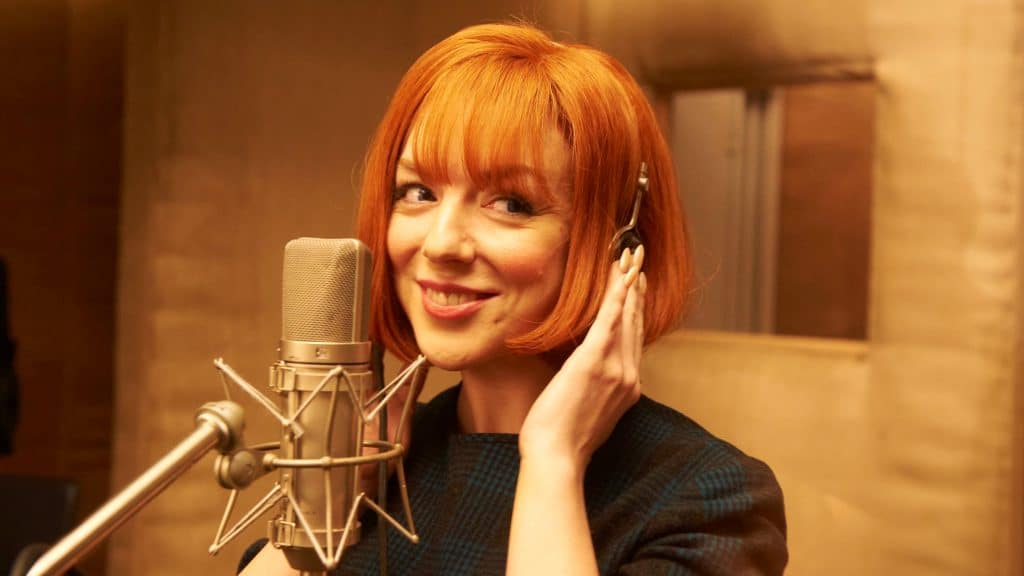 Cilla tells the origin story of Cilla Black's rise to fame in 1960s Liverpool. This three-part miniseries is based on a true story. In 1964, her songs "Anyone Who Had a Heart" and "You're My World" reached number one in the UK.
Starring Sherian Smith, Aneurin Barnard, John Henshaw, and Ed Stoppard.
Heartbeat & The Royal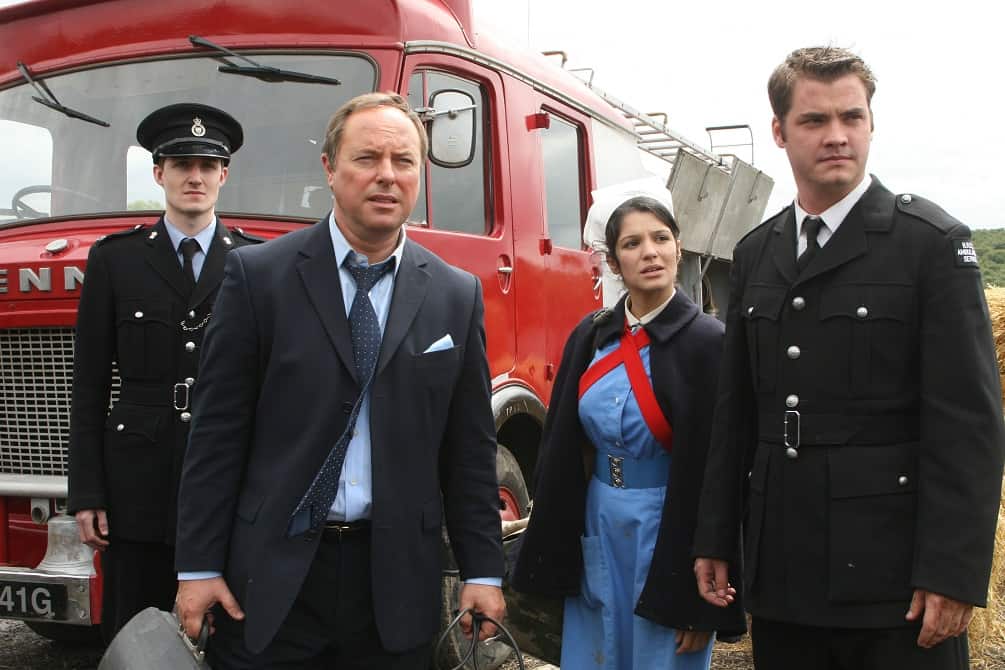 Heartbeat and its spin-off show The Royal are both set in the 1960s. Heartbeat primarily follows a cop in a town in Yorkshire. The Royal follows a young doctor. Both shows feature plenty of music from the 1960s, too.
There are 18 seasons of Heartbeat and 8 seasons of The Royal.
Stream Heartbeat on BirtBox and then stream The Royal on BritBox, too.
Legend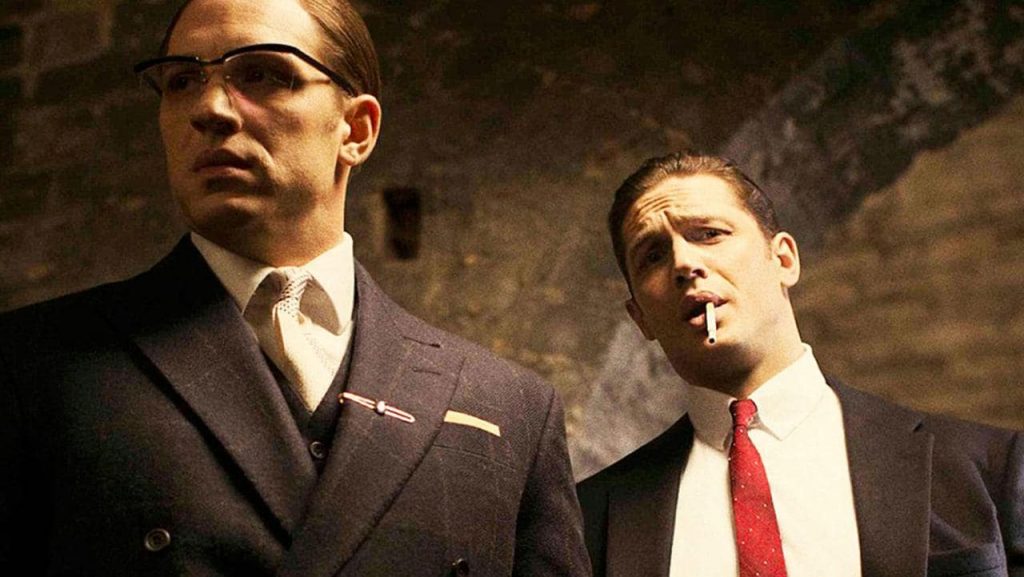 The Kray twins were heavily involved in organized crime during the 60s. They were notoriously cruel and were involved in no less than: murder, armed robbery, arson, protection rackets, and assaults. It difficult to write a list about 1960s Britain and not include an adaptation about the Kray twins; that's how ubiquitous and infamous they were with this era.
Starring Tom Hardy. And Tom Hardy. Also starring Emily Browning, Colin Morgan, Taron Egerton, David Thewlis, and Christopher Eccleston.
Legend is streaming on Netflix or available to rent/own on Amazon.
Toast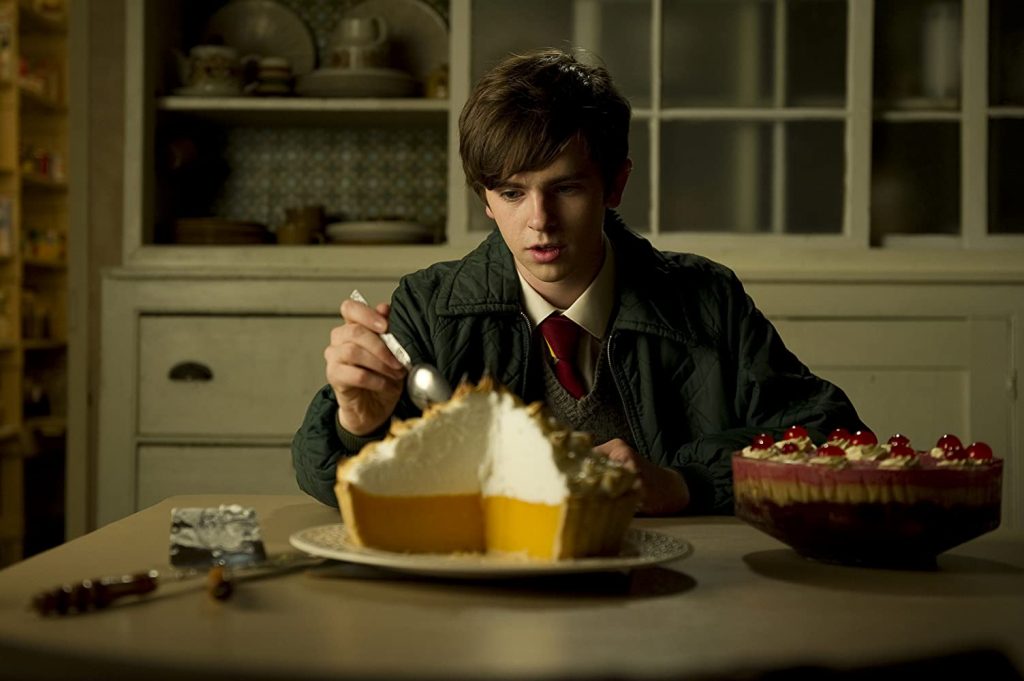 Toast is based on the true upbringing of chef and food writer Nigel Slater. As a child, the only thing his mother could cook was toast. When his mother dies and his father remarries, Nigel begins a cooking rivalry with his step-mother.
Starring Oscar Kennedy, Freddie Highmore, Helena Bonham Carter, Victoria Hamilton, Ken Stott, and Matthew McNulty.
Toast is streaming for free with ads on Tubi, Vudu, and on Hoopla. You can also own or rent it on Amazon.
What are your favourite British period dramas set in the 1960s?
Let us know in the comments and join our Facebook group to chat with us about your favourite shows.
Save it to Pinterest!