BritBox April Premieres: What's New on BritBox in April 2022?
In some cases, we earn commissions from affiliate links in our posts.
Last Updated on April 29, 2022 by Stefanie Hutson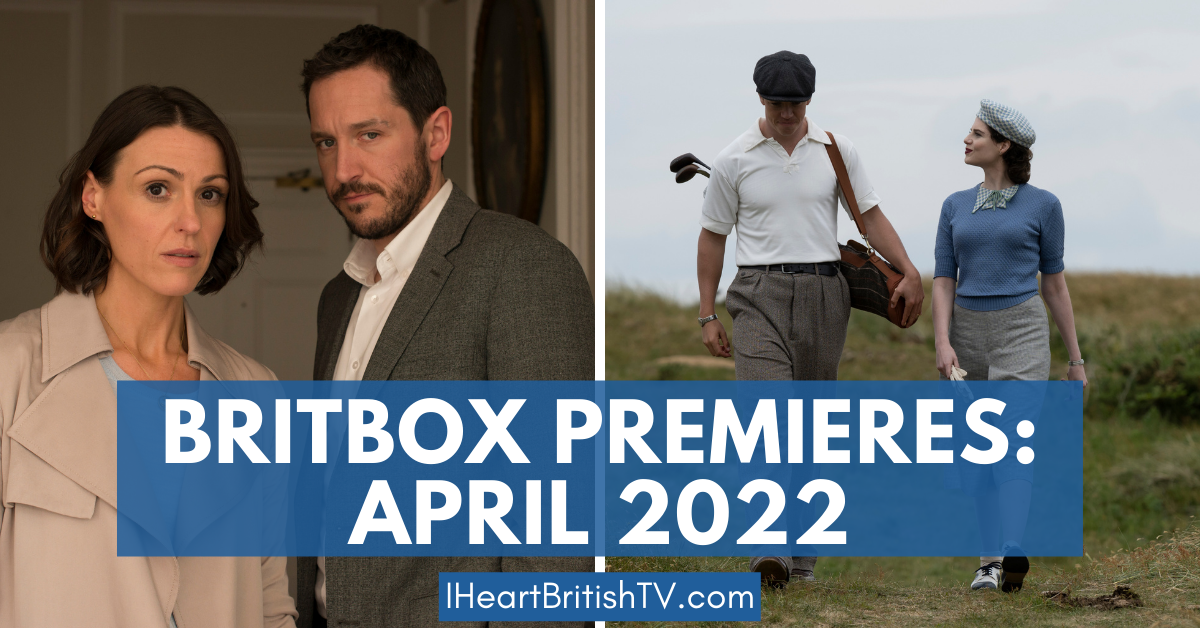 As we approach April, it's time to take a look at BritBox's April premiere schedule – and it's going to be a great month for comedy fans. The month will also bring us one of BritBox's biggest original shows yet, a new adaptation of Agatha Christie's Why Didn't They Ask Evans?.
Not a BritBox subscriber? You can sign up for one HERE on their website, or HERE on Amazon Video. Both options offer the same content, but some people find one or the other offers them better compatibility with their devices or better overall streaming quality.
Want to see the complete lists of recent monthly premieres for Acorn TV and BritBox? Check out our pages below:
New British TV Shows on BritBox in April 2022
April 1st BritBox Premieres
BritBox's Stand Up Comedy Collection
If you like stand up comedy, you're in luck this month. On April Fool's day, BritBox will add 11 different stand up shows and specials to the platform. While I was personally disappointed not to see Joe Lycett or Sarah Millican or Ricky Gervais or Simon Amstell or Billy Connolly listed, it's possible they may show up in some of the compilations – and there are still plenty of great specials from others.
All the series and specials will premiere on April 1st, and they are as follows: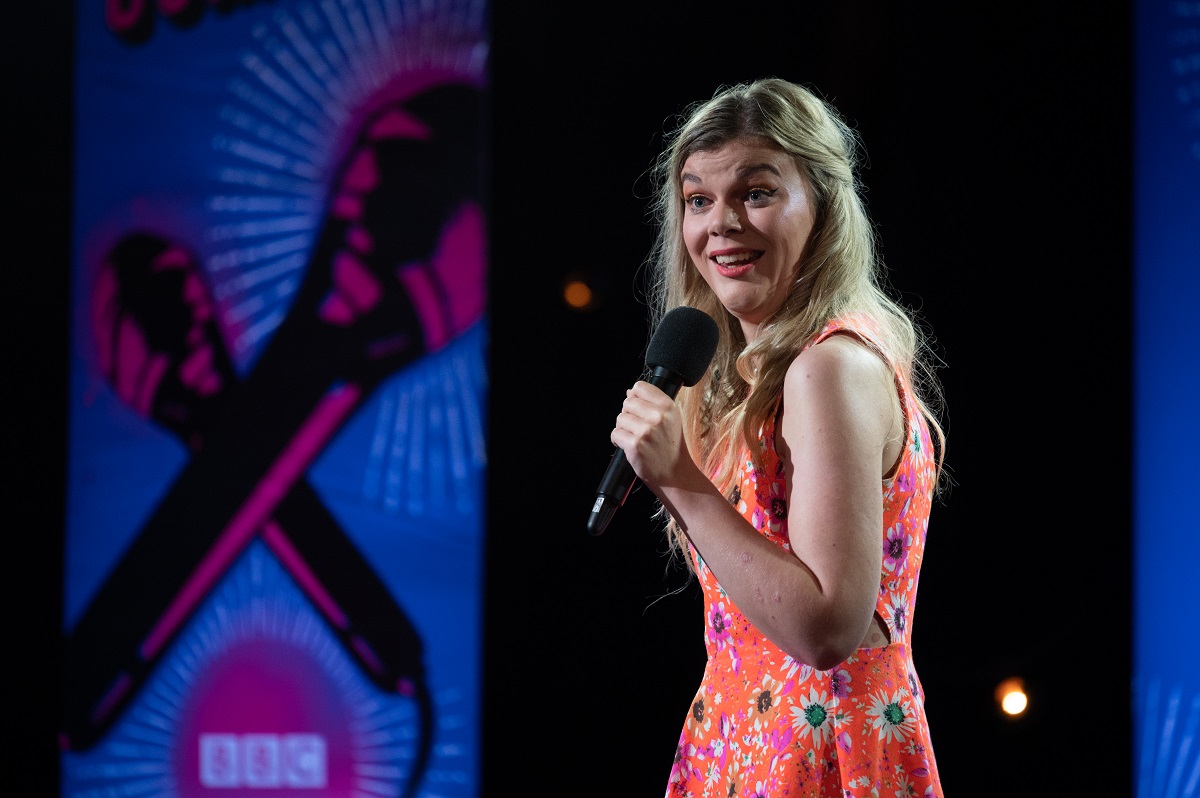 BBC Presents: Stand Up for Live Comedy (6 episodes)
When people were stuck at home due to the pandemic, the BBC came to the rescue, bringing the comedy circuit's best to TV. Each episode comes from a different city including Bristol, Belfast, Birmingham, Glasgow, Margate and London.
Live at the Apollo: Best of
A flagship stand up comedy institution, producing a string of home-grown stars and attracting international talent. The roll call of stand-ups who have performed in front of a live audience at the world-famous Hammersmith Apollo Theatre plays out like a who's who of comedic royalty. Each episode sees a stand-up legend act as compere and perform to the audience, before introducing two of the best stand-ups currently on the comedy circuit.
Live from the BBC S1-3 (31 episodes)
Filmed live from the BBC's iconic Radio Theatre, this classy stand-up series presents the most distinctive comic voices from around the world. Produced in close collaboration with the acts themselves, Live from the BBC achieves the quality and intimacy usually only seen in feature-length specials. The award-winning international cast have been taking the world's biggest comedy festivals by storm. Acts include: Edinburgh Comedy Award-winning New Yorker Alex Edelman; multi-award winning Australian Felicity Ward; four-time Edinburgh Comedy Award-nominee James Acaster; and many more up-and-coming stars. These are comedy's household names of the future, captured in the authentic style of the club circuit.
The Stand Up Sketch Show S1-3 (12 25-minute episodes + 8 30-minute episodes)
The Stand Up Sketch Show takes the funniest routines from the UK's best-loved comedians, and brings them side-splittingly to life in sketch form. Each act begins telling their story in front of a live audience. As they continue their narration on stage, there's no need to picture the scene yourself – a surreal short-film reconstruction does the work for you. Every scene sees the comedians play the roles they were born to play – themselves. And as their voiceover describes the action, dialogue in the routines is lip-synced by the sketch performers. These quickfire skits are fast-paced and funny, so the laughs keep coming thick and fast.
Craig Ferguson: I'm Here to Help
Scottish comedian Craig Ferguson talks fatherhood, Helen of Troy and shark penises. It's not for the faint-hearted, but those who enjoy edgy humour will surely find it hilarious.
Russell Brand: Messiah Complex
Recorded live at the world famous Hammersmith Apollo, comedian and actor Russell Brand questions the values of traditional heroes. Did Jesus have a Messiah complex? What about Che Guevara, Gandhi, Malcolm X and Hitler? These men have influenced the way we think, and their images are used to represent ideas that often do not relate to them at all.
Would Gandhi be into Apple? Would Che Guevara endorse Madonna? Would Jesus be into Christianity? Brand concludes it's all a load of rubbish and encourages the audience to stop voting, ignore advertising, look to the transcendent within themselves and others and kick over some bins on their way home.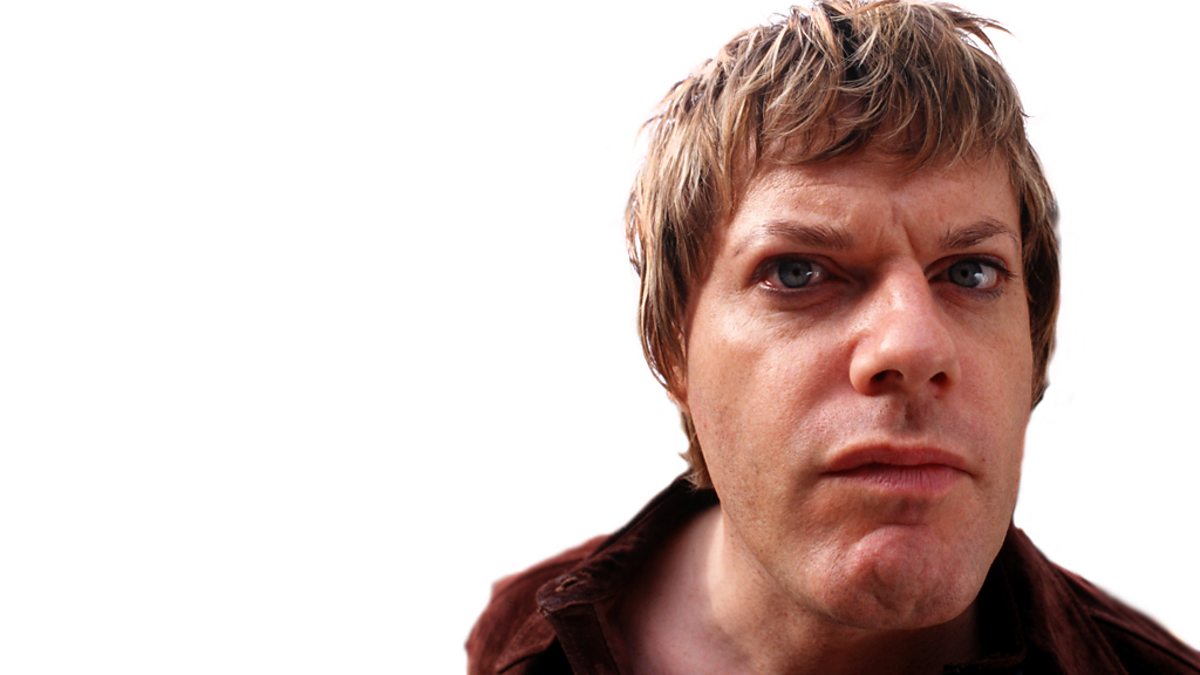 Eddie Izzard: Definite Article
This special was recorded at the Shaftesbury Theatre in London when Eddie was in the middle of her sell-out 12 week run. The special includes topics such as Pavlov's dogs, European languages and trivia!
Eddie Izzard: Glorious
Glorious was Eddie Izzard's 1997 performance at the Hammersmith Apollo. Topics during the act included the siege of Troy, Noah's Ark, the British royals and baby Jesus.
Steve Coogan's Stand Up Down Under
Steve Coogan's Stand Up Down Under charts his 2009 tour across Australia and New Zealand. This is a candid behind the scenes look at one of the UK's top comedians as he tours with some of his most well-loved characters, from Paul and Pauline Calf to Alan Partridge. Steve Coogan gives us his unique look at Brisbane, Sydney, Melbourne, Wellington, Christchurch and Auckland whilst giving us an insight into the backstage banter and what life on the road is really like as a touring comedian.
Gina Yashere: Skinny B*tch
Comedian Gina Yashere discusses men, her mom, colonic irrigation, and luggage.
John Bishop: Live: Supersonic – At the Royal Albert Hall
Comedian John Bishop performs a special one-off performance at the Royal Albert Hall in London.
RELATED: Love British comedy? Check out 11 Great British Comedy Panel and Game Shows.
April 8th BritBox Premieres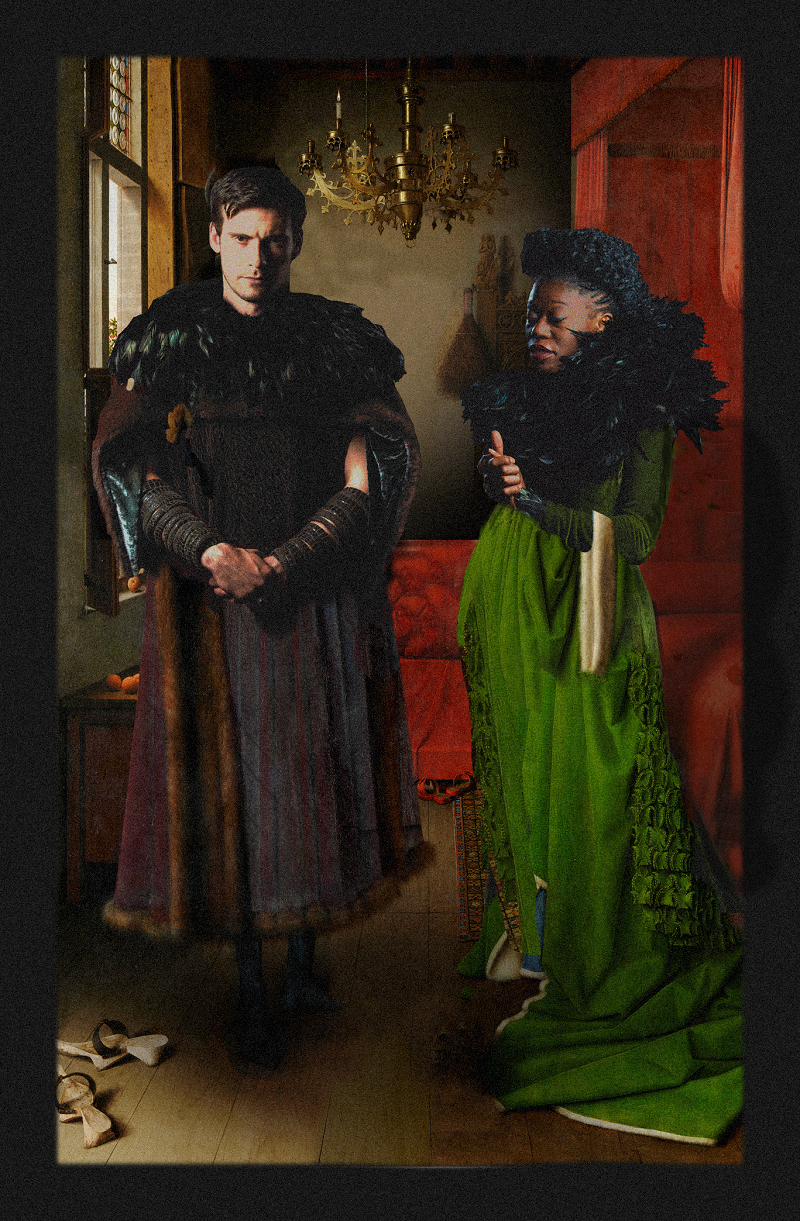 Macbeth (2018)
This unique feature-length adaptation of Macbeth bridges the gap between theatre and film to offer a look at Shakespeare's timeless tale with a blend of medieval and modern aesthetics.
April 12th BritBox Premieres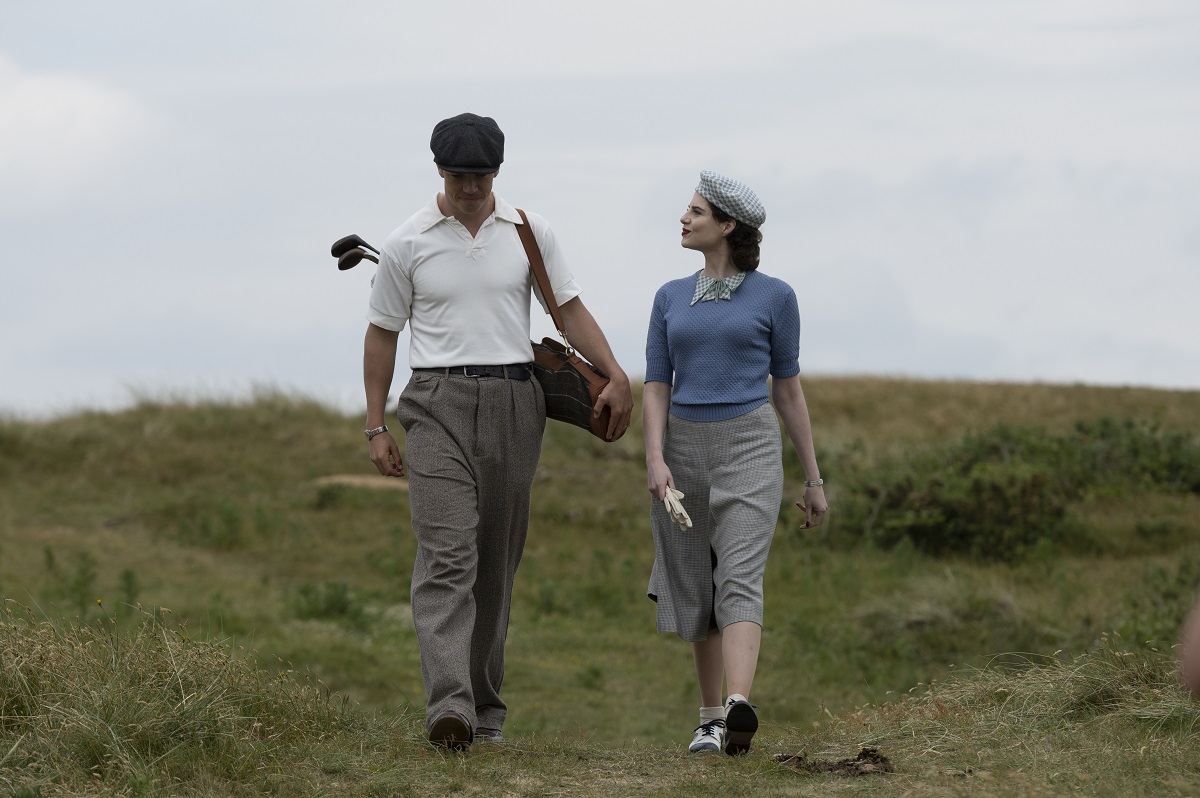 Why Didn't They Ask Evans? (2022)
This three-part adaptation is based on Agatha Christie's 1934 novel of the same name. Directed and adapted by Hugh Laurie (House), it follows the amiable Bobby Jones (Will Poulter, Dopesick) after he discovers a dying man on a golf course. The man uses his final breath to utter, "Why didn't they ask Evans?" – sending Jones and his friend Lady Frances "Frankie" Derwent (Lucy Boynton, The Politician) on a crime-solving adventure.
Want to watch sooner? You can purchase it HERE on Amazon.
RELATED: Where to Stream Agatha Christie Adaptations
April 16th BritBox Premieres
Easter from Kings, 2022
Celebrate Easter with music and readings from the Chapel of King's College in Cambridge. Featuring seasonal hymns performed by the world-famous choir and readings, Easter From Kings provides the rare opportunity to spend the holiday surrounded by the beauty of King's College Chapel.
April 22nd BritBox Premieres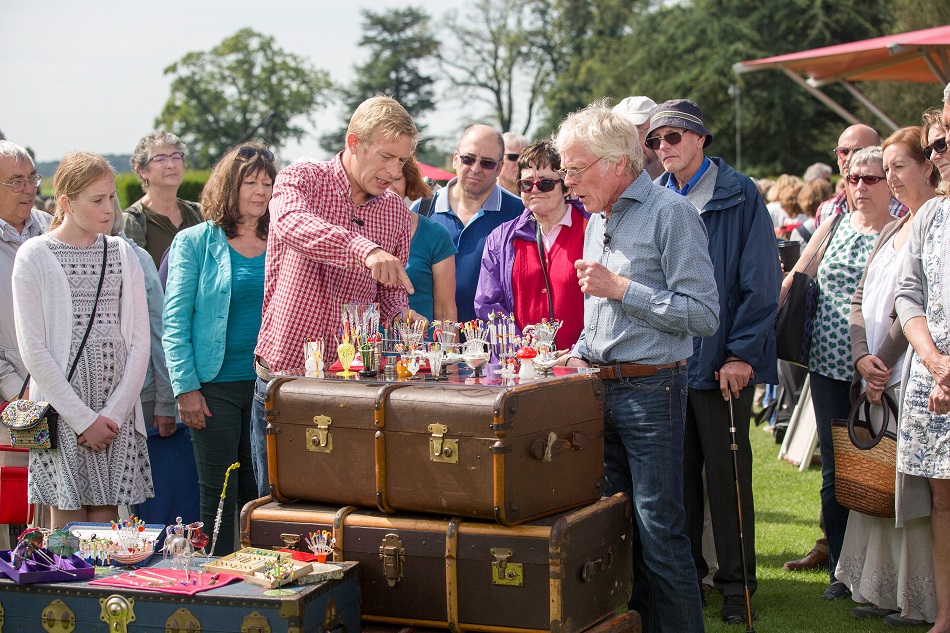 Antiques Roadshow, Series 41
This long-running series is back on the trail of Britain's hidden treasures. Antiques Roadshow's experts visit more of Britain's most sumptuous and unusual locations, inviting the public to bring their antiques for examination and share stories of how they came to own them.
The specialists in art, furniture and collectibles advise on the history of the pieces and their likely value – with plenty of crushing disappointments and happy surprises. The series includes a special episode marking the 100th anniversary of the end of the First World War.
RELATED: 300+ British Lifestyle & Documentary Shows You Can Stream for Free
April 26th BritBox Premieres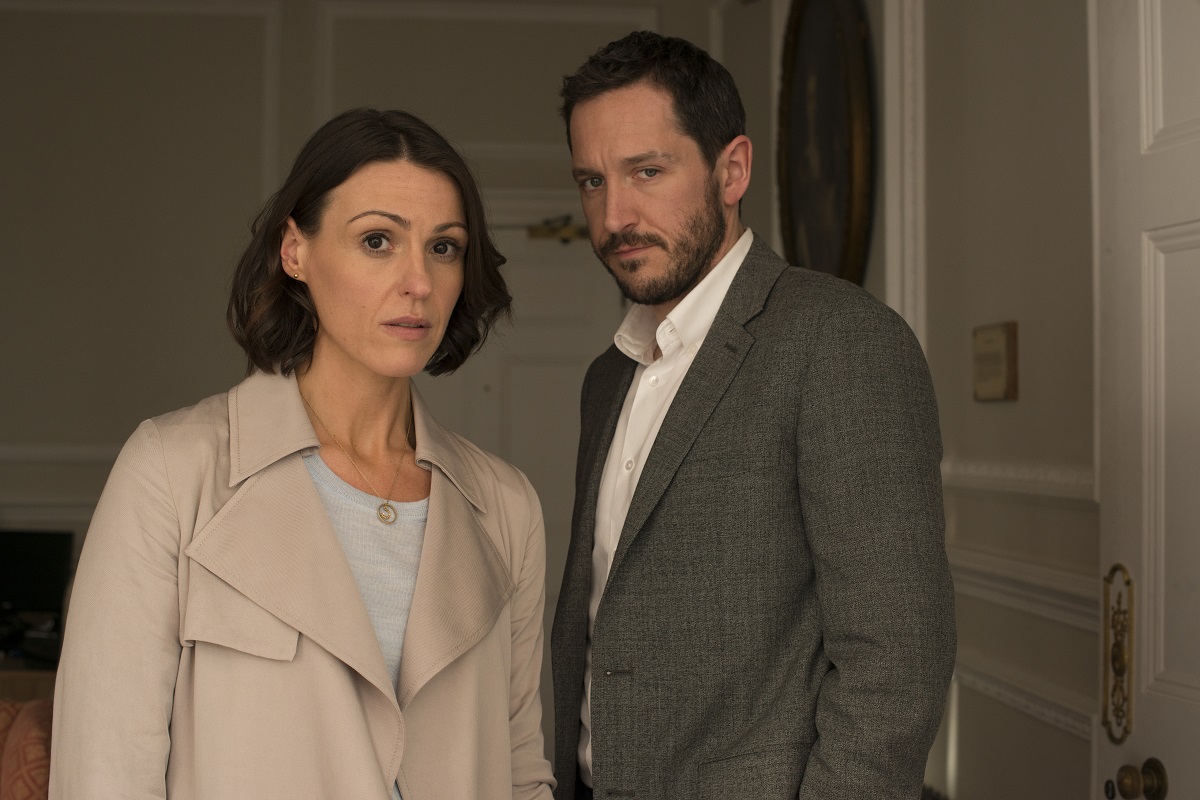 Doctor Foster
Dr. Gemma Foster (Suranne Jones, Scott & Bailey) seems to have it all – a beautiful home, a happy marriage, a family, and a great career. Unfortunately, that all falls apart when she begins to suspect her husband Simon (Bertie Carvel, Dalgliesh) of having an affair.
RELATED: 14 of the Best Psychological Thrillers of British TV
Which New BritBox Shows Will You Be Watching in April 2022?
We're always up for a new Agatha Christie adaptation (especially one that doesn't get adapted as often) – and new Antiques Roadshow episodes never hurt. What will you be watching this month?
Don't have a BritBox account? You can sign up for one HERE on their website, or HERE on Amazon Video (particularly useful if you prefer to manage subscriptions through Amazon or you don't have a smart TV that supports BritBox). Not sure about the BritBox vs. Acorn TV decision for your British TV watching needs? We compare the two HERE.
Save it on Pinterest!