New Toby Jones BBC Sitcom, Don't Forget the Driver
In some cases, we earn commissions from affiliate links in our posts.
Last Updated on August 21, 2020 by Stefanie Hutson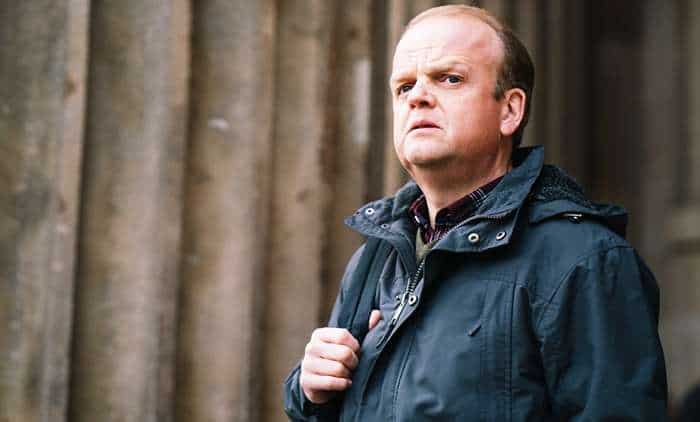 Until Detectorists, Toby Jones hadn't done much in the way of comedy. Even so, he was remarkably good at it, nailing the timing while also giving depth and heart to a character that could have easily veered into unlikable territory. That's why we're chuffed to bits about his latest project. Jones is currently filming a new BBC comedy called Don't Forget the Driver.
In Don't Forget the Driver, we find Jones starring as a single father and coach driver whose life is pretty mundane. He has some issues with his mother and moody daughter, but nothing too major is happening in his life. That is, until a dead body turns up along the shore of his little seaside town. Add in a strange stowaway in the coach he drives, and Peter Green (Jones's character) is suddenly dealing with a whole new set of issues – none of them boring. Will he rise to the challenge?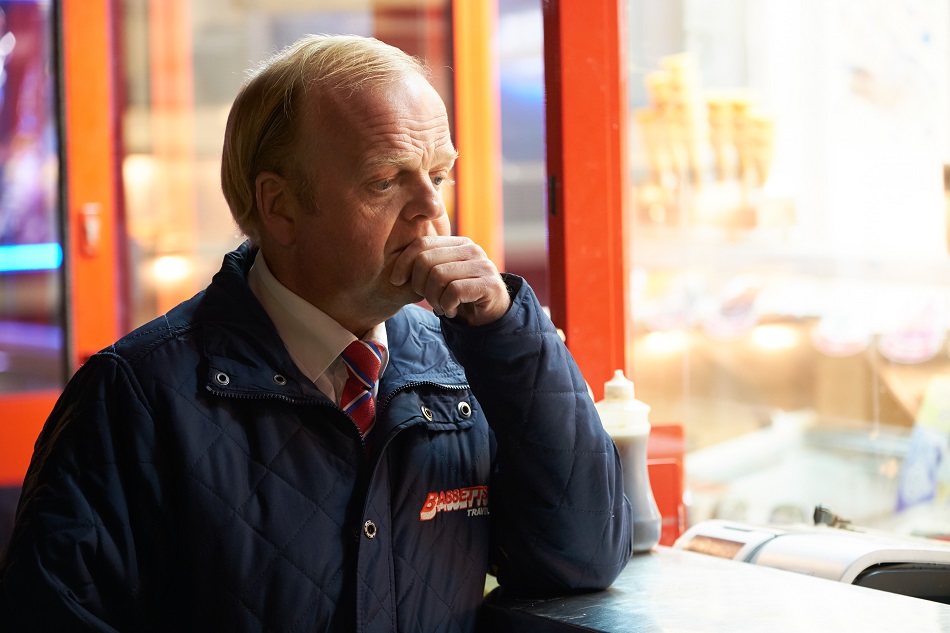 One of the early releases on the show offered the following details: "It follows a group of people struggling with their place in the world, their own sense of identity, and reveals how, in one single moment, even in the most ordinary of lives, an accidental encounter can change the course of everything."
The screenplays for Don't Forget the Driver were written by Tim Crouch and Toby Jones. In addition to acting and writing, it's worth noting that Toby Jones will ALSO play his own Australian expat twin brother (a weird little tidbit that would be enough to make me want to watch it even without knowing anything else about the project).
Who Else Will Star in Don't Forget the Driver?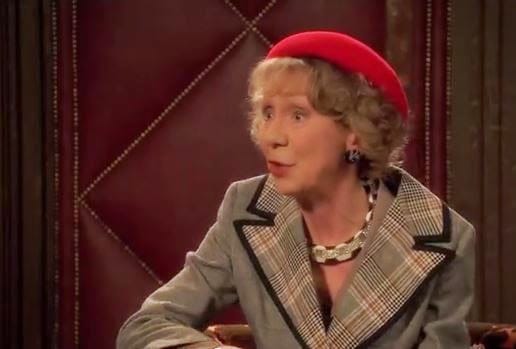 In addition to Toby Jones, we can also expect to see Marcia Warren (Edge of Heaven, Vicious) and Claire Rushbrook (No Offence, Requiem) in leading roles.
Other cast members include newcomers Jo Eaton-Kent and Luwam Teklizgi, alongside Danny Kirrane (Wasted), Erin Kellyman (Raised By Wolves) and Dino Kelly (Peaky Blinders).
Where is Don't Forget the Driver Set?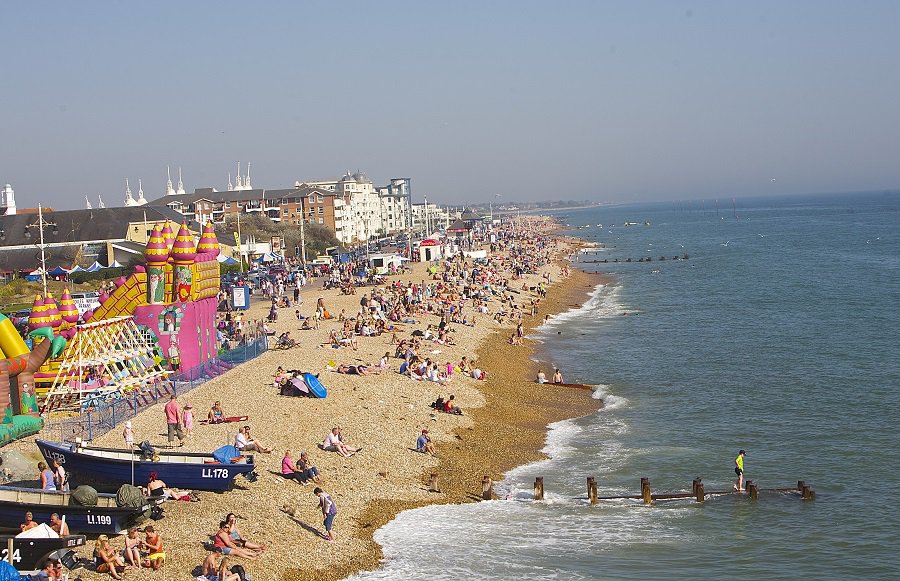 Don't Forget the Driver is filmed and set in Bognor Regis, a seaside resort in West Sussex on the southern coast of England. As a point of reference, it's about 55 miles southwest of London and 25 or so miles west of Brighton. It's an eccentric little town – a bit past its prime, and some might even say tacky – but it's also a lovely, quieter alternative to some of the busier seaside escapes. It also has the distinction of being England's sunniest town, and a fair bit of regeneration has been going on in recent years.
Because it has such a wealth of sunshine and gorgeous coastline, this isn't the first time it's played host to a TV or movie crew. The following productions have also used Bognor Regis as a backdrop for some or all of their filming:
Steptoe & Son: The Holiday – In Series 1, Episode 6, Harold and Albert go to Bognor Regis on holiday.
Jekyll – James Nesbitt & Gina Bellman star in this 2007 London-based horror/sci-fi TV series about Tom Jackman, the only living descendant of Dr. Jekyll and Mr. Hyde.
Wish You Were Here – This 1987 period dramedy takes place in Bognor Regis after the Second World War, and tells the story of one increasingly daring young woman's coming of age.
Poor Cow – Beach scenes in this 1967 drama were filmed in Bognor Regis. It tells the story of a young mother who makes some astonishingly bad relationship decisions and ends up raising her child on her own.
The Punch & Judy Man – This 1963 comedy tells the story of a seaside Punch and Judy man driven mad by local politics and a social-climbing wife.
The Games We Play – When a student gets in trouble with the mob, he tries to set things right in a video game tournament. Filmed around West Sussex, with scenes in Bognor Regis.
The Leather Boys – Scenes from this 1964 film were shot at the Esplanade and Butlins Holiday Camp in Bognor Regis. The movie tells the story of two young people who get married and quickly learn it's not always terribly exciting or fun.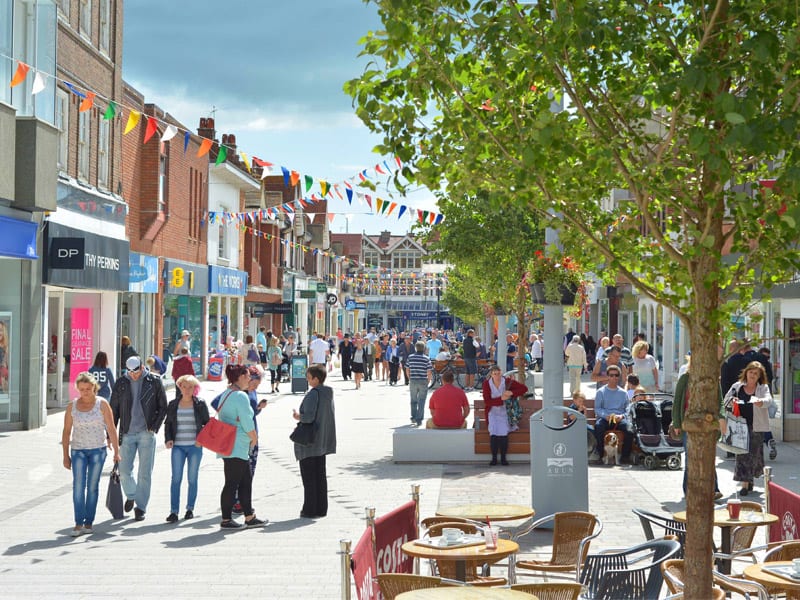 Where Can I Watch Don't Forget the Driver?
In the UK, Don't Forget the Driver will air on BBC2 sometime in 2019.
In the US, it will premiere on BritBox on September 15, 2020.