2022's 6 Biggest British TV Disappointments – So Far
In some cases, we earn commissions from affiliate links in our posts.
Last Updated on August 16, 2022 by Stefanie Hutson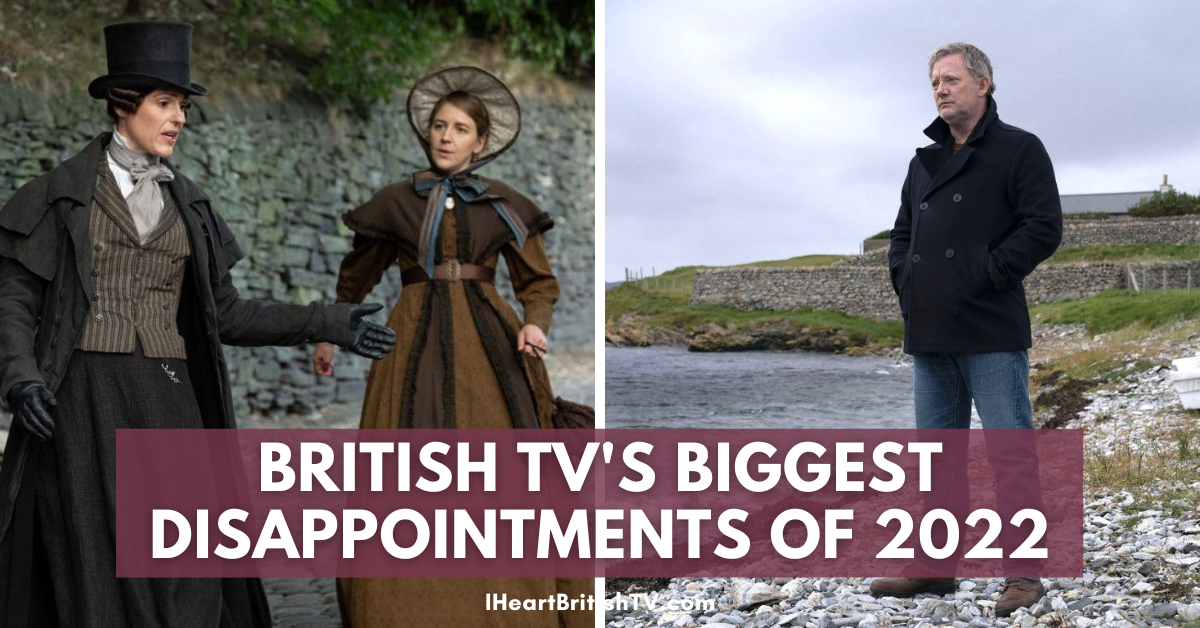 Most of the time, the news we report here is good. We typically focus on new shows, new seasons of shows, and information about existing shows – but that doesn't mean British TV is entirely free of disappointments. Now and then, we get some bad news.
2022's 6 Biggest British TV Disappointments – So Far
Shetland: Douglas Henshall Leaves the Series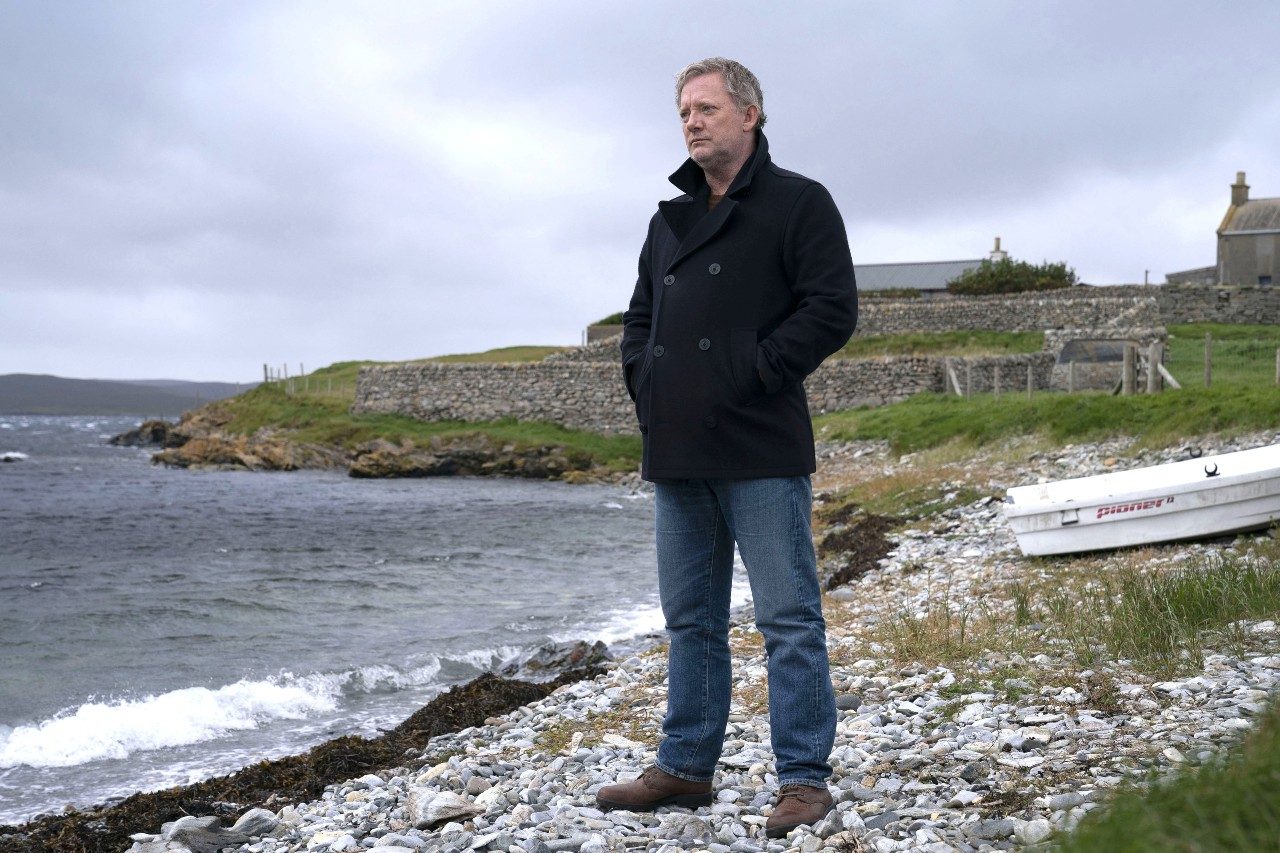 In July 2022, it was announced that Shetland had been renewed for an eighth season, but that lead Douglas Henshall (who plays DI Jimmy Perez) would be leaving the series after season 7. Though it hasn't aired yet, we know the producers and writers worked to wrap up his storyline and give the character a proper conclusion.
You can read more about Henshall's departure from Shetland HERE.
RELATED: 19 of the Best Scottish TV Mysteries & Crime Dramas
Gentleman Jack: HBO Drops Out for Season 3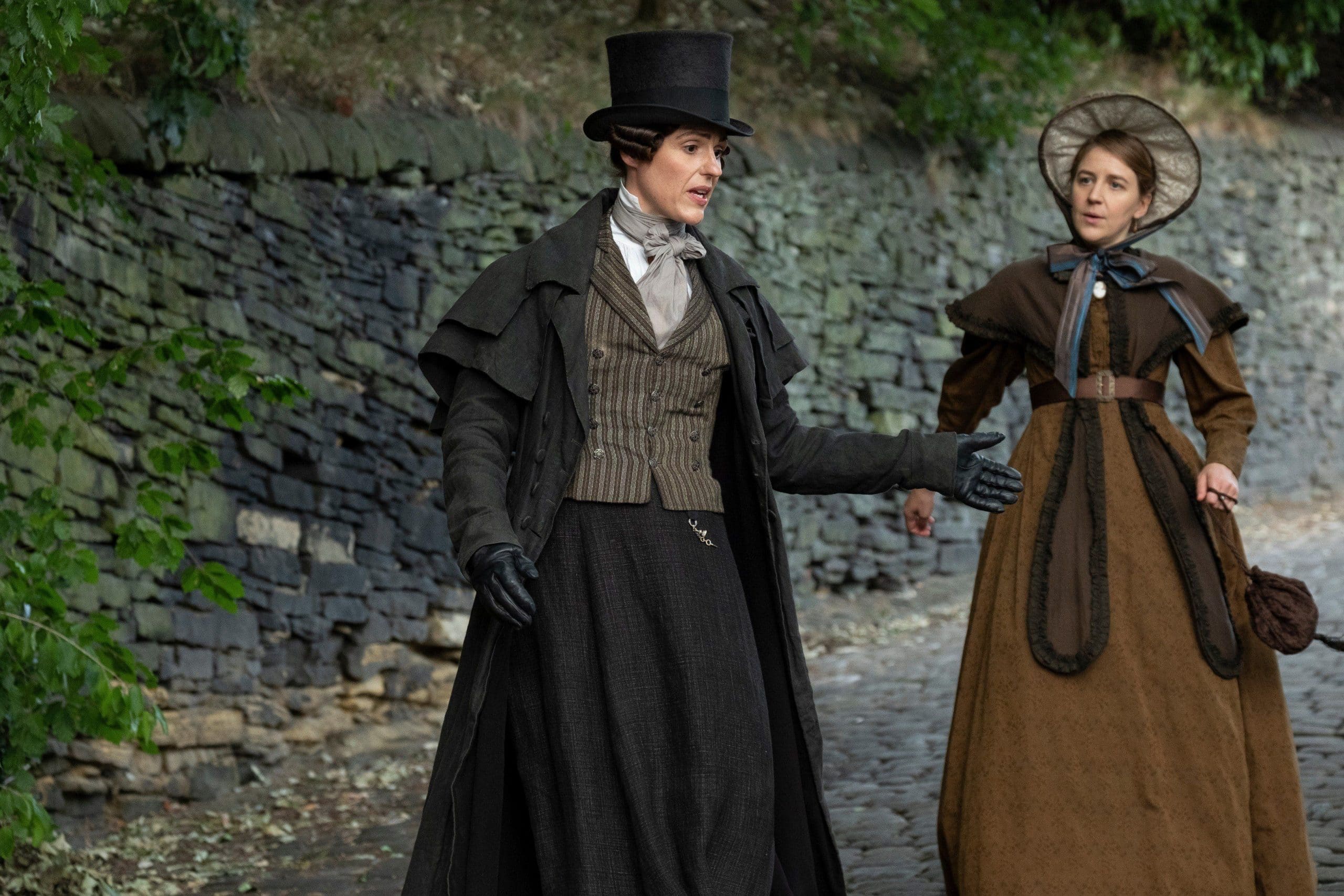 In early July, HBO announced that they wouldn't be involved in a third season of Gentleman Jack, leaving the show's renewal in a precarious state. While the first season was a hit, the second season got very little publicity and suffered from low viewing numbers. We certainly didn't get any information about the upcoming release (and most British TV-heavy networks are pretty good about contacting us with upcoming premiere details).
The BBC has indicated a possible willingness to continue with the show, but its future is very much unknown at the moment. Creator Sally Wainwright has commented on the possibility of the BBC taking it on alone, saying:
I think it wouldn't want to continue with it without it having the same production values. So we would need to find another partner who would stream it globally. You know, I think all those other options are being explored at the minute given that there is a desire to go on with it amongst quite a lot of people – the BBC, Lookout Point, myself, you know.
With cuts to BBC funding, it's virtually a requirement that dramas have a co-production partner in some other country (typically the US). If you'd like to request that your favourite US-based streaming service get involved, we have the details for making requests HERE.
The Full Monty: Hugo Speer No Longer Involved – London Kills in Question?
The BBC and Acorn TV crime drama London Kills was meant to start filming season 4, but many are wondering whether season 4 will happen now that star Hugo Speer has been sacked from The Full Monty reboot over allegations of inappropriate behaviour. And if it does happen, will Speer be written out? Early reports that it was cancelled have now been removed from some major news sites, but we've yet to see an official statement from the networks involved in London Kills.
The Full Monty reboot is to be a revival of the 1997 film about men in Northern England who did stripteases to earn money during hard times. The reboot is expected to revisit the characters with their children and grandchildren, still navigating the crumbling modern economy.
An unnamed woman claims that she was sent to knock on Speer's door, only to find him naked when he answered. If you're interested in the claims, you can read more HERE at The Guardian or HERE on the Daily Mail. You can also read the statement Disney+ gave to Deadline HERE.
Speer's representative made it clear that he denies all the claims and will be challenging them.
Whether the allegations are true or not (we're not a court), it's a sad situation all around – for the involved parties, for the fans, for the networks that have invested in his shows, and for the cast and crew members left wondering about their future.
McMafia Possibly Cancelled?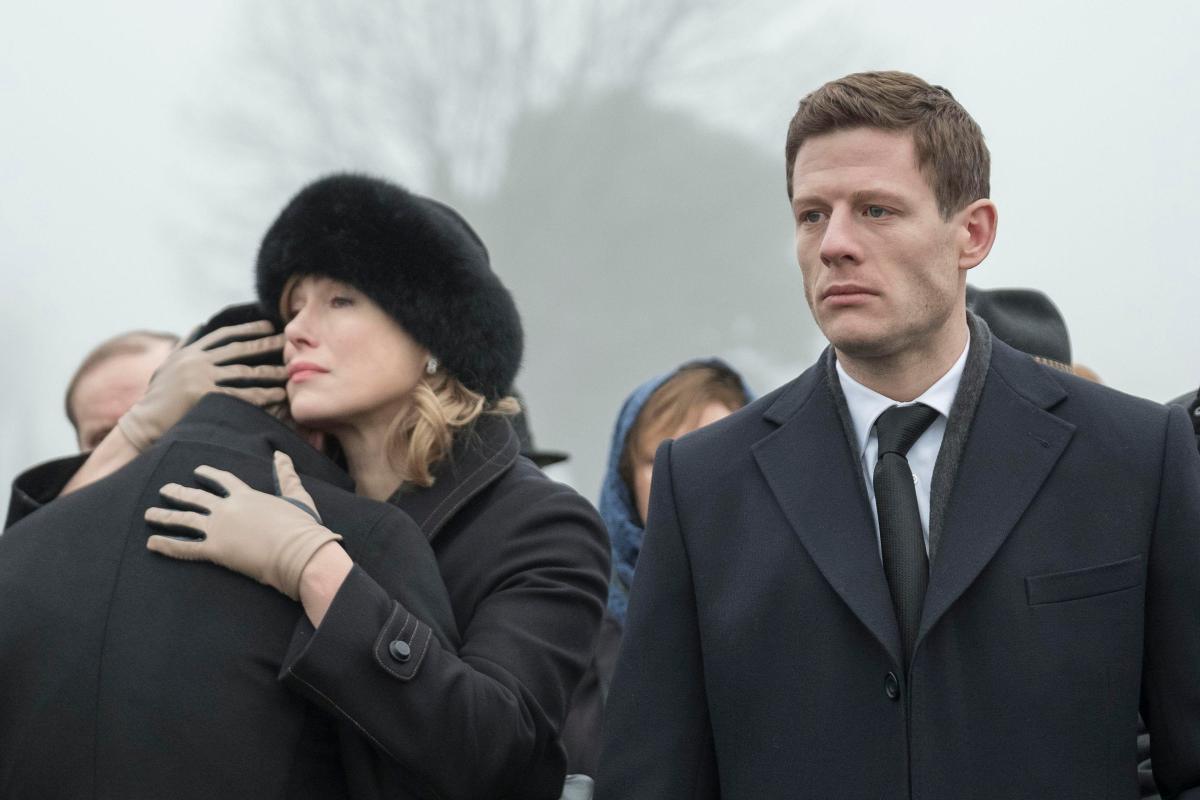 It's been 4 years since the Russian mafia drama McMafia premiered, and fans have been eagerly awaiting the promised second season. The BBC series starred James Norton as Alex Godman, the British son of a Russian mafia boss in London. Though his father was trying to get the family away from organised crime, the series showed just how hard that could be.
In the wake of the 2022 Russian invasion of Ukraine, a number of news sources reported that the BBC had quietly cancelled the second season of the series, feeling it would be in poor taste to bring it back with everything going on in the world. Author and executive producer Misha Glenny denied the reports almost immediately, but we've yet to see any casting activity or news about season 2.
#McMafia Hello everyone, as the author of McMafia, the book, and an Executive Producer on the TV show, let me tell you reports in the Sun and the Mail that the BBC has dropped the show are in fact, to use a technical term, 'complete bollocks'. Very much on track for Season 2.

— Misha Glenny (@MishaGlenny) March 9, 2022
It's possible the series is being quietly developed in hopes of slightly better timing – but regardless of what ultimately happens, it's been 4 years since the first season, there were reports of it coming back after the pandemic, and there's still no sign of activity that would have it released in 2022. That's definitely disappointing.
Want to read the McMafia book that started it all? You can get it here: Kindle | Paperback | Audiobook | Bookshop.org (supports independent bookshops)
Persuasion Goes Fleabag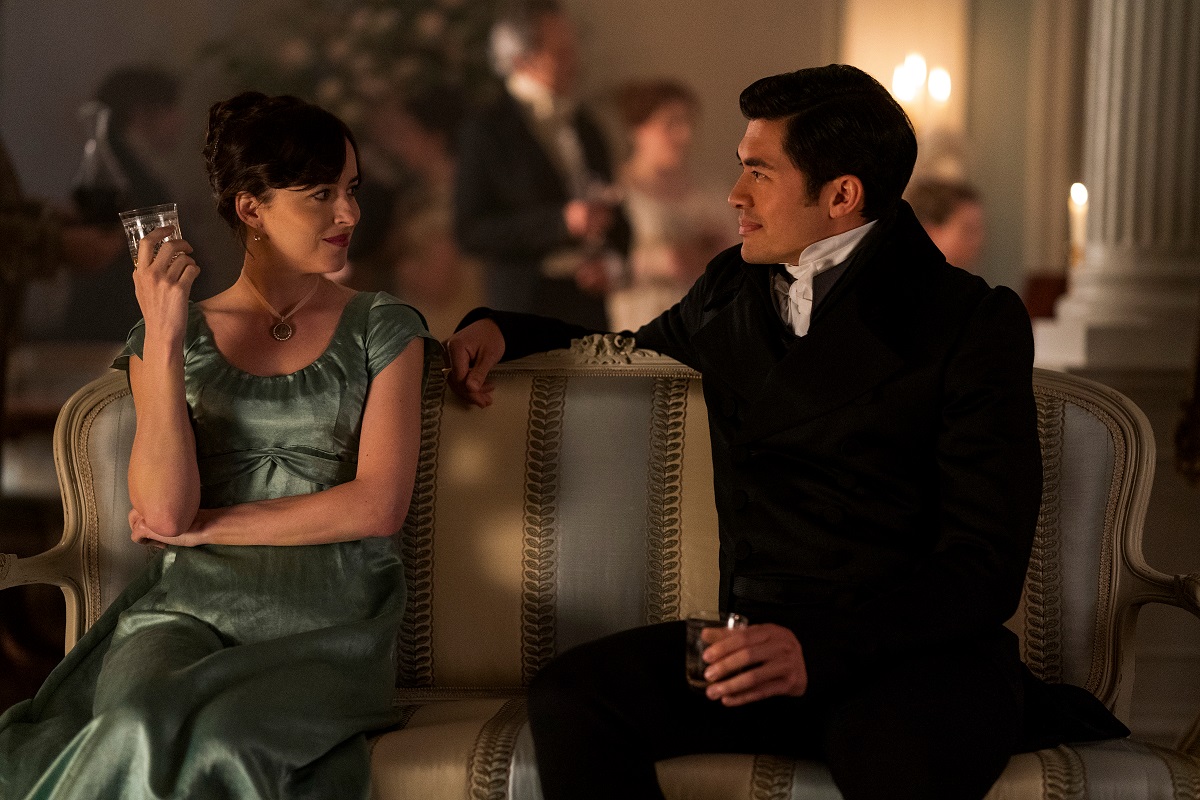 Netflix has a habit of making very modernised, Americanised "British" productions. One only needs to look at Bridgerton or Sex Education to see that. When they went for Jane Austen, however, many felt it was one step too far.
In July, Netflix released their adaptation of Jane Austen's Persuasion. For those not familiar with Austen's work, Persuasion was her last completed novel. The story follows Anne Elliot, a 27-year-old woman whose family falls on hard times and rents out their home to the sister of her former fiance. This change in circumstances leads to Anne meeting her "old flame" after 7 years apart, and it gives them a second chance at love.
The novel is generally believed to be Austen's most mature work, and Anne is a more complex heroine than some of Austen's other leading ladies. Unfortunately, the Anne Elliot of Netflix's Persuasion is a modern, fourth wall-breaking character with a hint of an American accent that slips through every now and then.
Though a few fans have tried to distance it from the original work and appreciate it on its own, the overwhelming majority of Austen and British period drama fans are pretty riled up (as evidenced by the 5.9 IMDb score and 31% critic score on Rotten Tomatoes). It does seem like a hit among younger viewers who prefer text messages and social media scrolling to actual literature, though.
Back in the 1980s and 1990s, the BBC did quite a few wonderful, faithful adaptations of British literature classics (most notably, the 1995 Pride & Prejudice adaptation). For that reason, many feel new adaptations should be wildly different and fresh – but what many British literature and period drama fans seem to want is solid, faithful adaptations that make use of the improvements in technology. Remastered versions are great, but never as good as when something has been filmed more recently.
We may eventually get more of those – but Netflix's Persuasion definitely isn't it, and that's left a lot of fans and critics disappointed.
RELATED: The Best Jane Austen TV & Film Adaptations
Endeavour Confirmed to End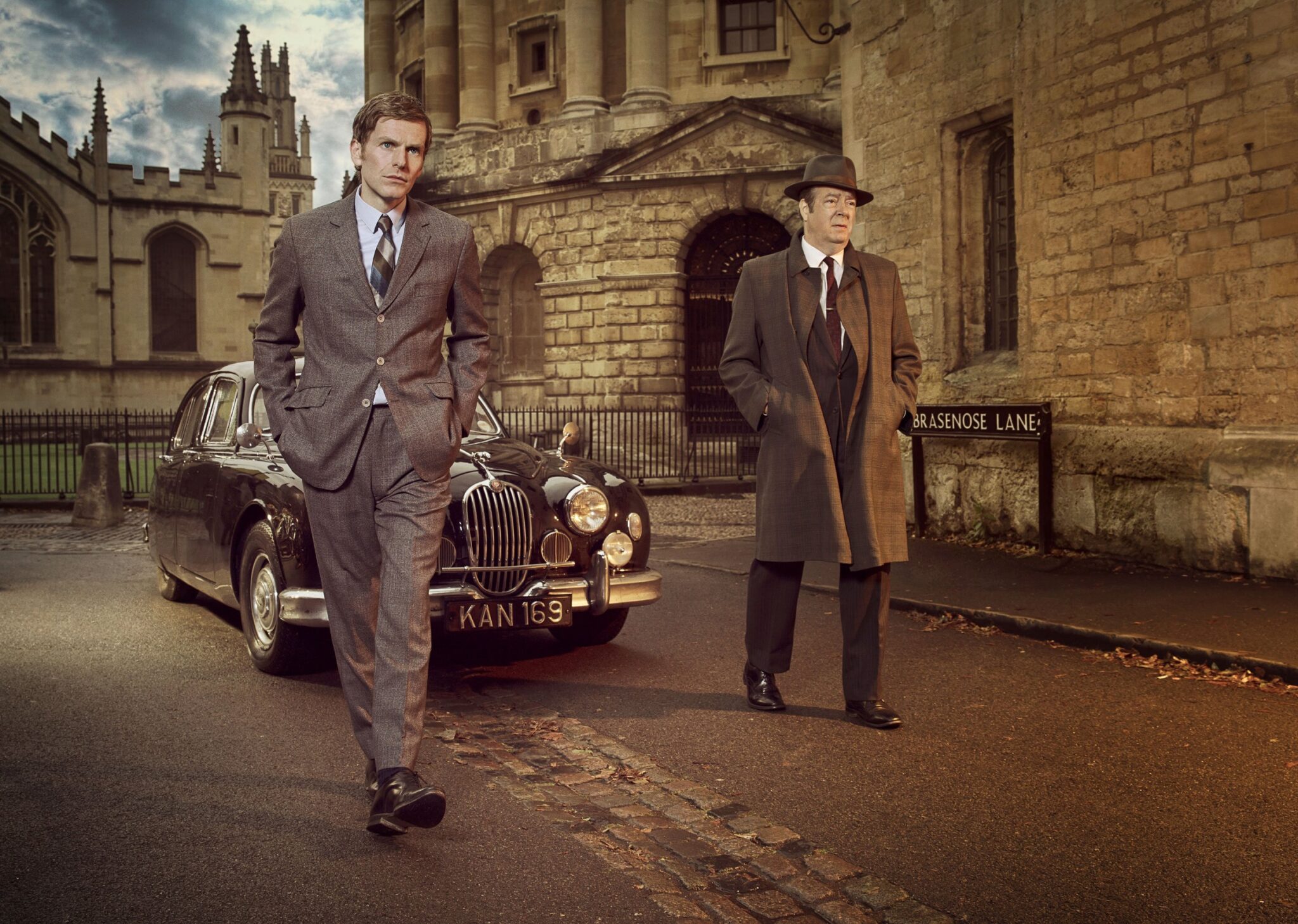 Though we knew this day was coming – and we knew it would be soon – it still hurt when it was announced that season 9 of Endeavour would be its last.
The Inspector Morse prequel follows the early career of a young Endeavour Morse. Since the beginning, writer Russell Lewis has described the series as a three-act creation, drawing the bright-eyed young man ever closer to the cynical, self-destructive older detective we know from the original books and TV series.
The final season filmed in spring and summer of 2022, and it's expected to air in late 2022 or early 2023. No official date has been set for the final three episodes.
RELATED: Endeavour & Morse FAQ: Key Facts You Might Have Missed
Onward & Upward…
Just because there's been some bad news this year, that doesn't mean it's all bad. Prefer to see some of the good things coming out this year?