13 British TV Shows So Promising They Were Renewed for Multiple Seasons at Once
In some cases, we earn commissions from affiliate links in our posts.
Last Updated on June 10, 2022 by Stefanie Hutson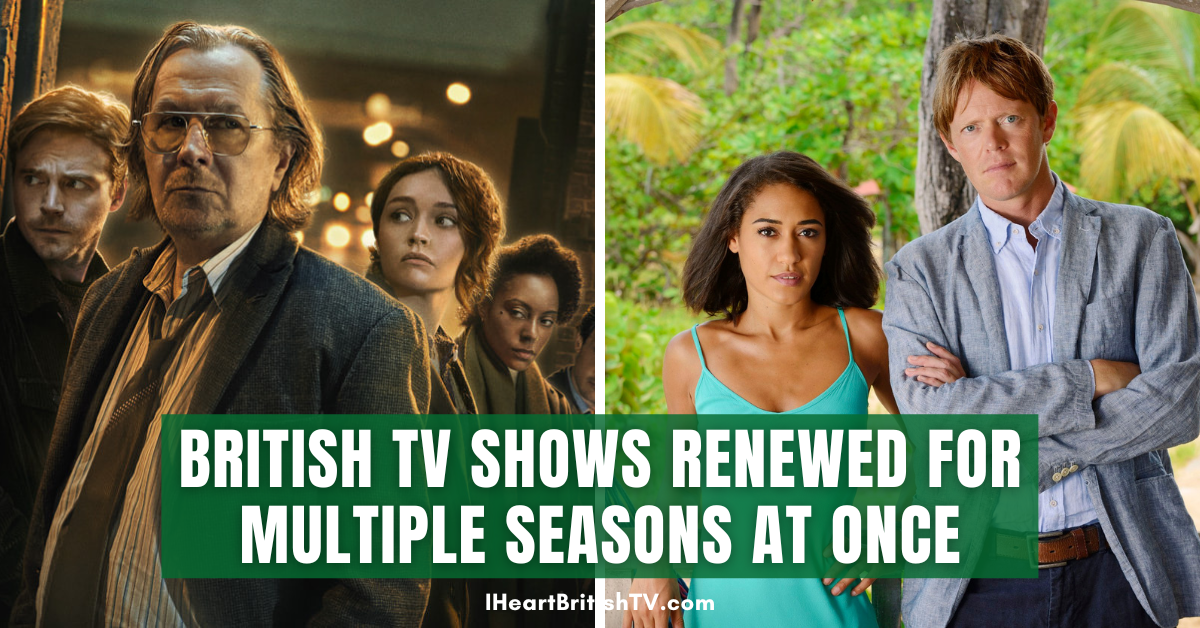 Most of the time, TV executives wait until a current season has aired before making any big decisions about future seasons. Occasionally, they might announce a renewal after the first episode or two, but we often have to wait months before news comes out. That's understandable.
These shows are the exception to the rule. They were all, at some point, renewed for more than one season at once. Though we've surely missed some, this list offers a good overview to some of the best and most promising British TV shows of recent years.
13 British TV Shows So Promising They Were Renewed for Multiple Seasons at Once (+1 Honourable Mention)
Death in Paradise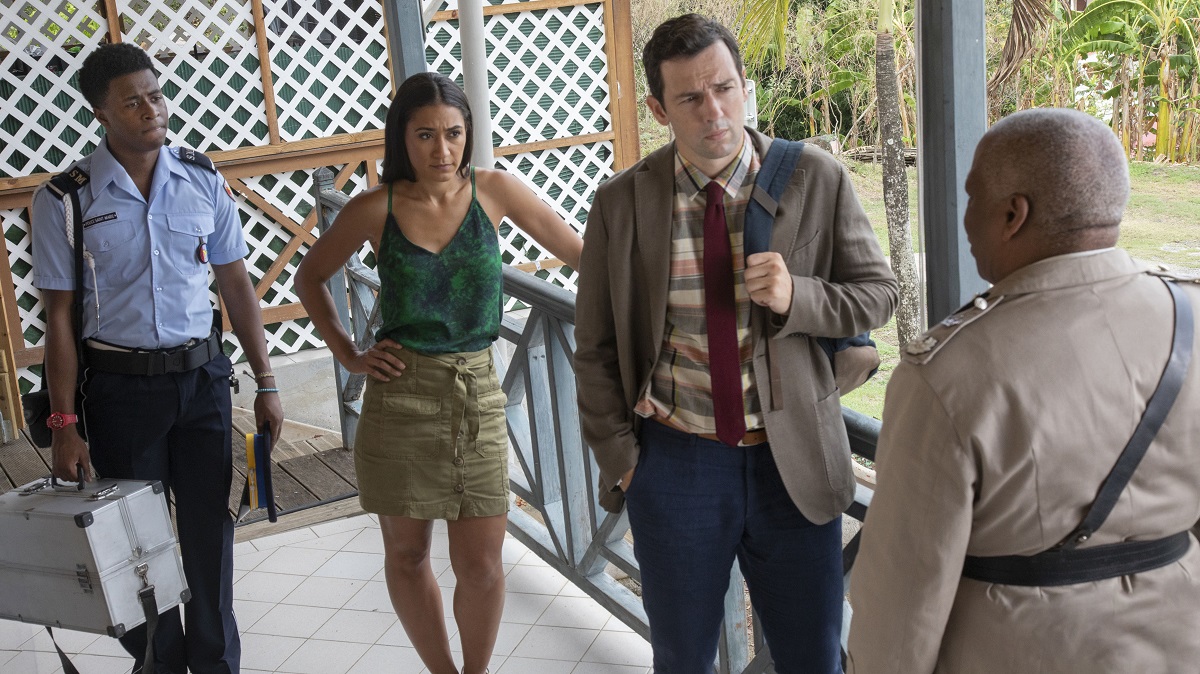 Given that Death in Paradise has been going strong for more than 10 seasons, it should come as no surprise that in January 2021, it was renewed for season 11 AND season 12. Better yet – they've started doing Christmas specials. Both season 11 and 12 come with an extra holiday episode.
Now on their fourth DI (Ralf Little as DI Neville Parker), it's hard to say how long they'll keep going. We'd be thrilled to see this one following in the footsteps of Midsomer Murders or Silent Witness, racking up seasons that number into the 20s.
RELATED: British TV Shows Like Death in Paradise
Call the Midwife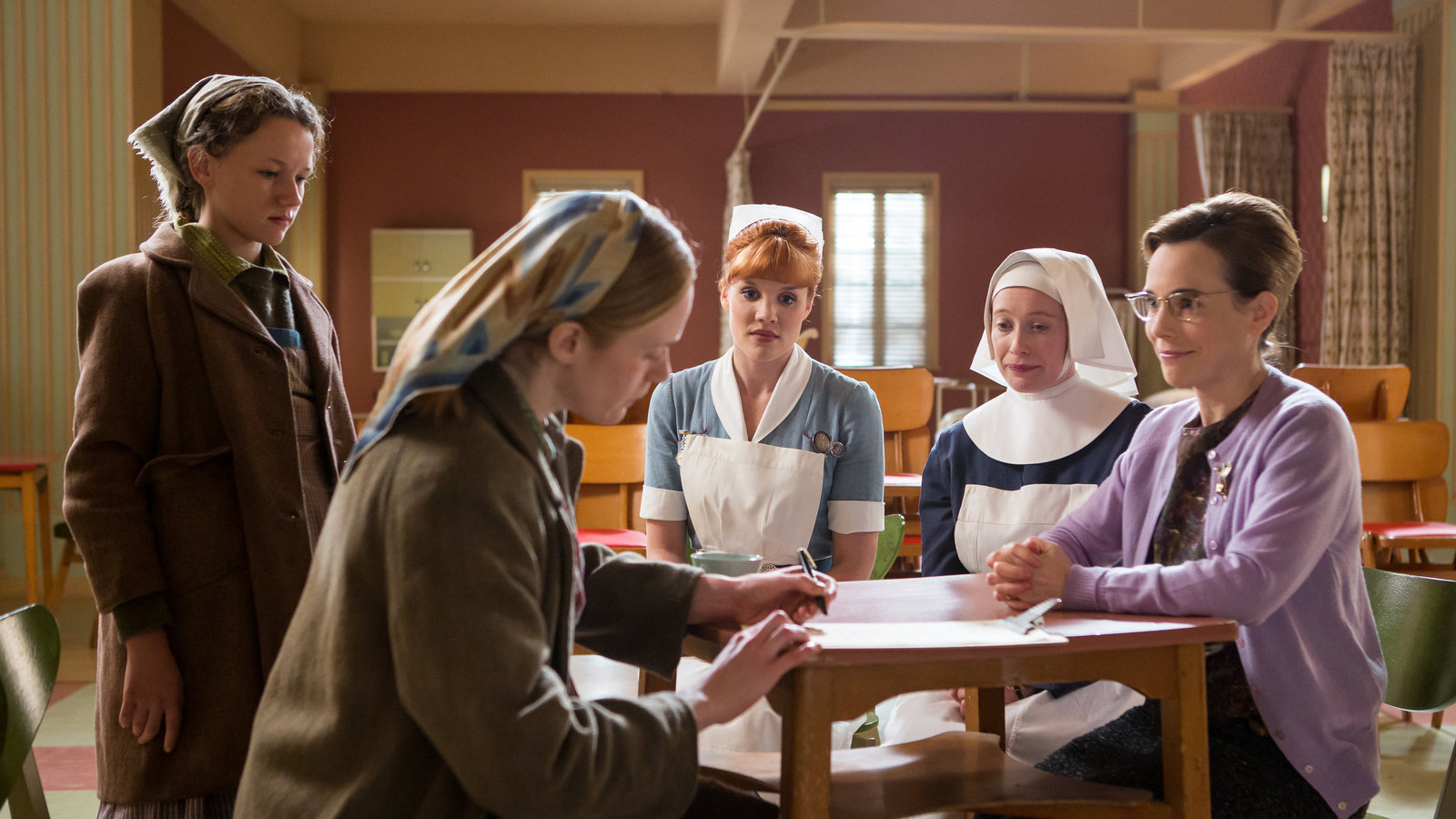 This popular, long-running period drama has been going strong for more than 10 years, occupying a special place in the hearts of many British TV fans. Recently, the BBC decided to renew the series through 2024 – guaranteeing production through at least seasons 12 and 13.
The show was originally based on the memoirs of nurse Jennifer Worth, but it took on a life of its own and continued even after the departure of her character. Of the renewal, writer Heidi Thomas said:
We are thrilled to be going on for a few more years! Like Nonnatus House itself, we have a proud past but an even more exciting future – full of old favourites, fresh faces, higher hemlines, new ideas. The stories we tell are like babies – they never stop coming, we love them all, and we vow to do our best by every single one.
In the US, you can watch this one on Netflix and PBS (Passport or regular TV, but not the PBS Masterpiece channel on Amazon).
RELATED: 15 British Period Dramas Set in the 1960s
Heartstopper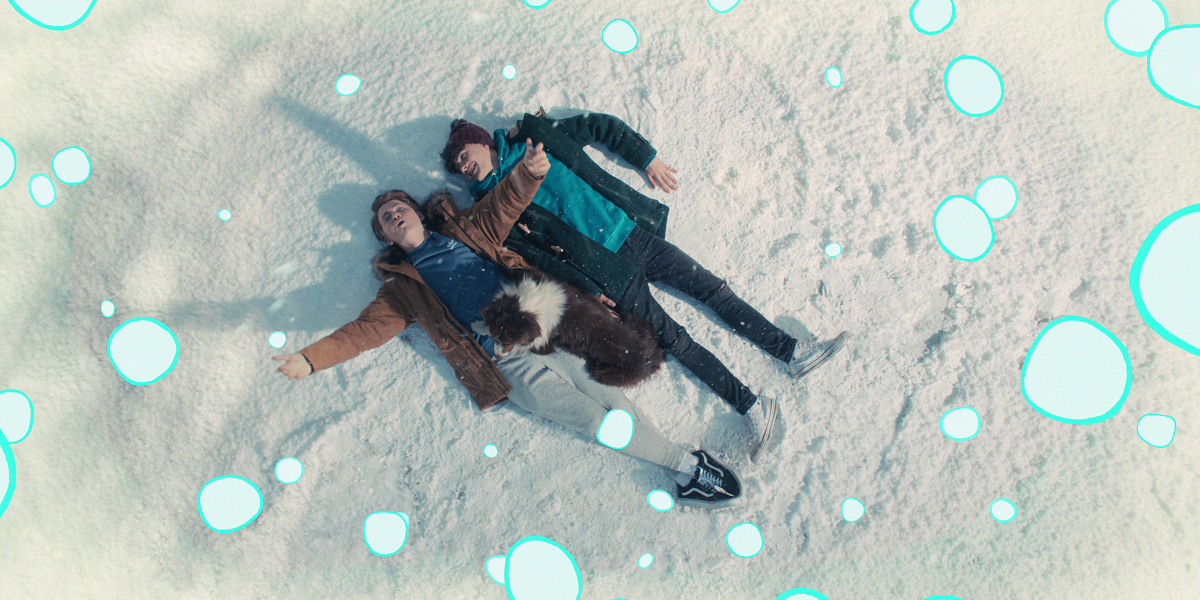 In May of 2022, Netflix announced that the newly-released series Heartstopper would return for not just one, but at least TWO more seasons. The secondary school dramedy follows two boys who meet, become friends, and fall in love.
Adapted from Alice Oseman's web comic and graphic novel of the same name, the series calls to mind the tradition of "boys' love" anime and graphic novels (manga) in Asian countries like Japan and Thailand. Many of those stories also take the form of web comics and graphic novels.
Bridgerton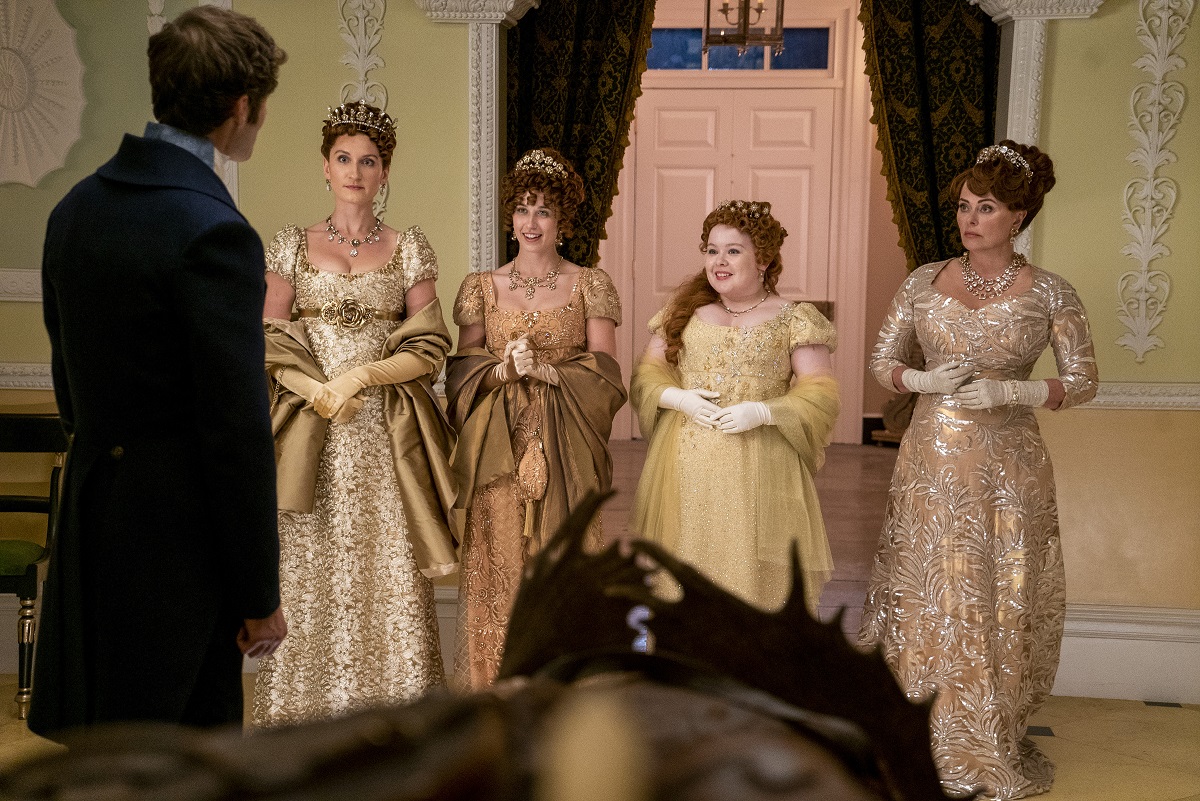 In April of 2021, Netflix announced that Bridgerton had been renewed for seasons 3 and 4 – though given the success of the series, we highly doubt they'll stop until they've gotten through all the Bridgerton siblings (and they're already working on a spin-off series, too).
RELATED: 15+ British TV Shows Like Bridgerton
Sanditon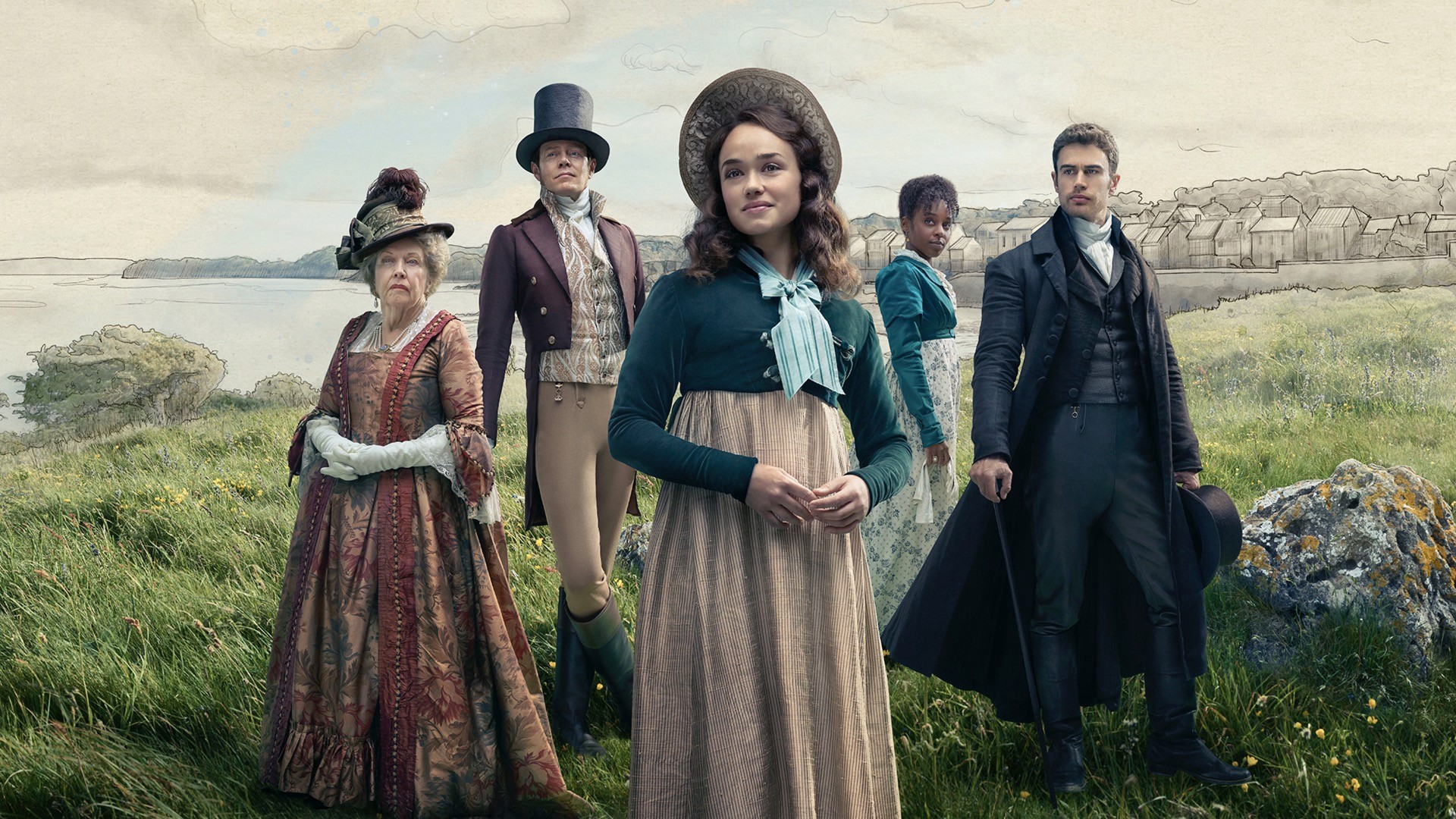 Sanditon makes a particularly interesting case, because it was originally cancelled after the first season. Period drama fans were split over the series, with some loving the spicy, modern take on Austen's last, unfinished work…and others longing for something more authentic, like the 1995 Pride & Prejudice adaptation. Though it fared a bit better with American audiences, it seemed like there was no hope for additional episodes.
Everything changed when Bridgerton came out. Bridgerton dialed up the sex factor and incorporated a lot more modern influences (even using modern music in the episodes)…and people went crazy for it.
Soon after the big premiere of Bridgerton's first season, season 2 Sanditon casting notices started popping up…and before too much longer, it was revealed that the series had been renewed for not one, but TWO new seasons.
RELATED: The Best Jane Austen Adaptations
All Creatures Great & Small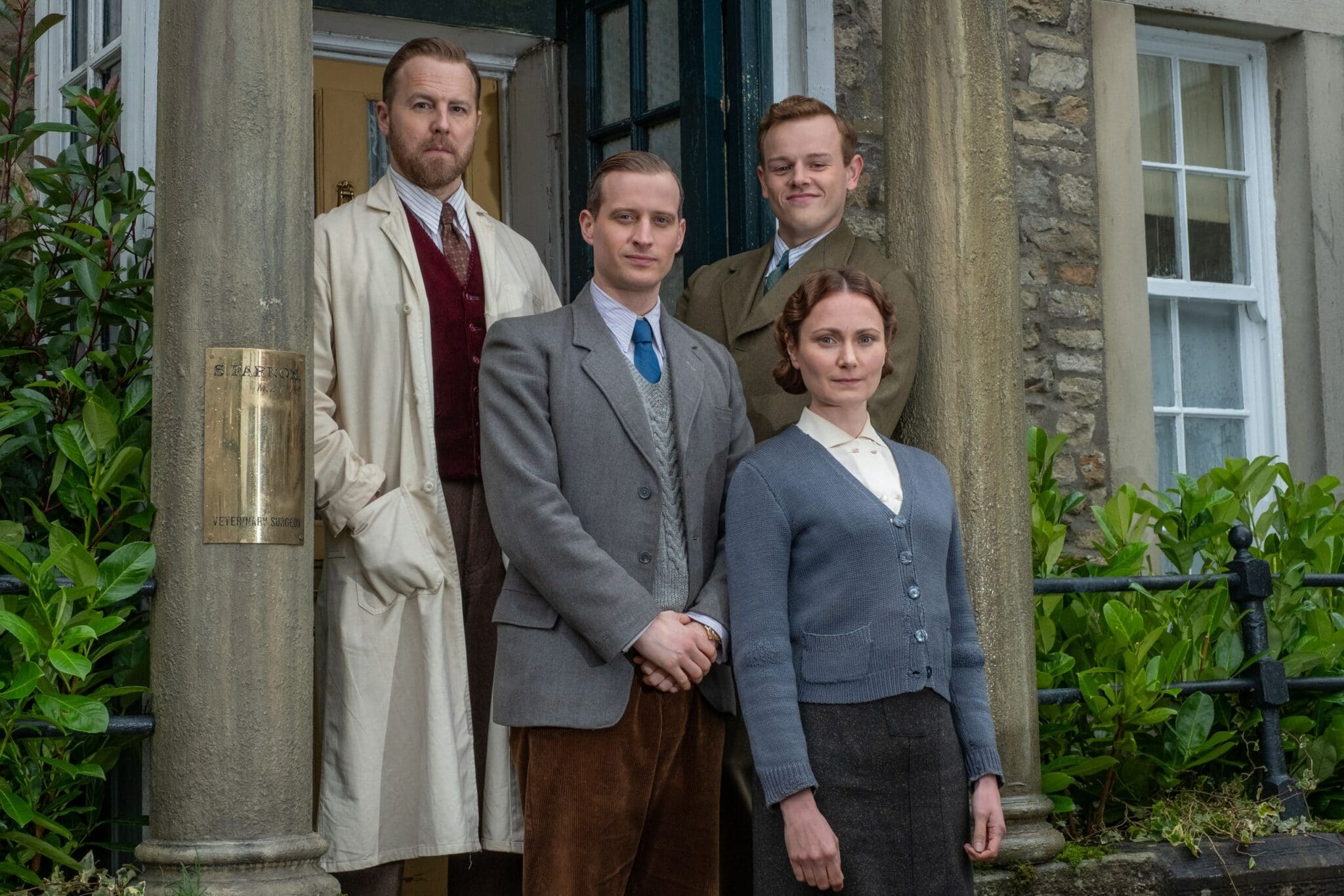 In January 2022, PBS Masterpiece confirmed that the hit remake of All Creatures Great and Small had been renewed for both seasons 3 and 4. Based on author and veterinarian James Herriot's books, the gentle period drama follows the activities in and around a veterinary practice in North Yorkshire.
Producers of the series credit its success to the slower pace. In an era of optimisation and instant gratification, it's nice to see life playing out slowly on the small screen.
Watch the original 1978 series HERE
Game of Thrones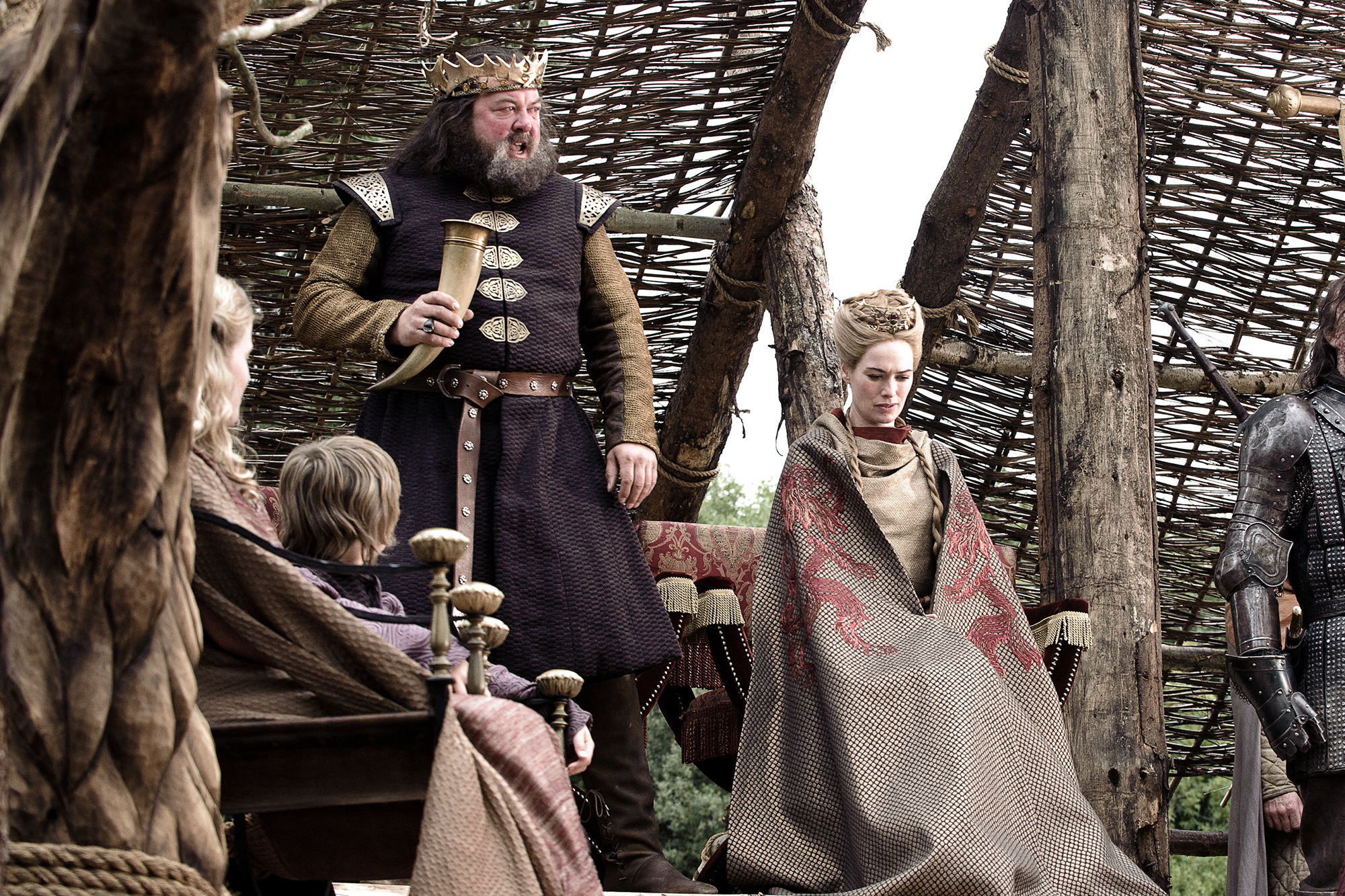 Though technically American, most of this fantasy drama's cast was British or Irish. Given the show's enormous cast, many have joked that every single actor in the whole of the British Isles had a role in the show at some point.
The series was based on the novels of George R.R. Martin, with 73 episodes over 8 seasons. Though it's a complex series full of many simultaneous plotlines, the main idea is that a number of people are trying to get control of the Iron Throne of the Seven Kingdoms – while a number of others seek independence from the throne.
At the height of the show's popularity back in 2014, HBO renewed it for seasons 5 and 6 at the same time. Back then, it was believed it would end after season 7. More recently, a prequel was announced. House of the Dragon will premiere on August 21, 2022 – also on HBO/HBO Max.
RELATED: 13 British TV Shows Like Game of Thrones
The Outlaws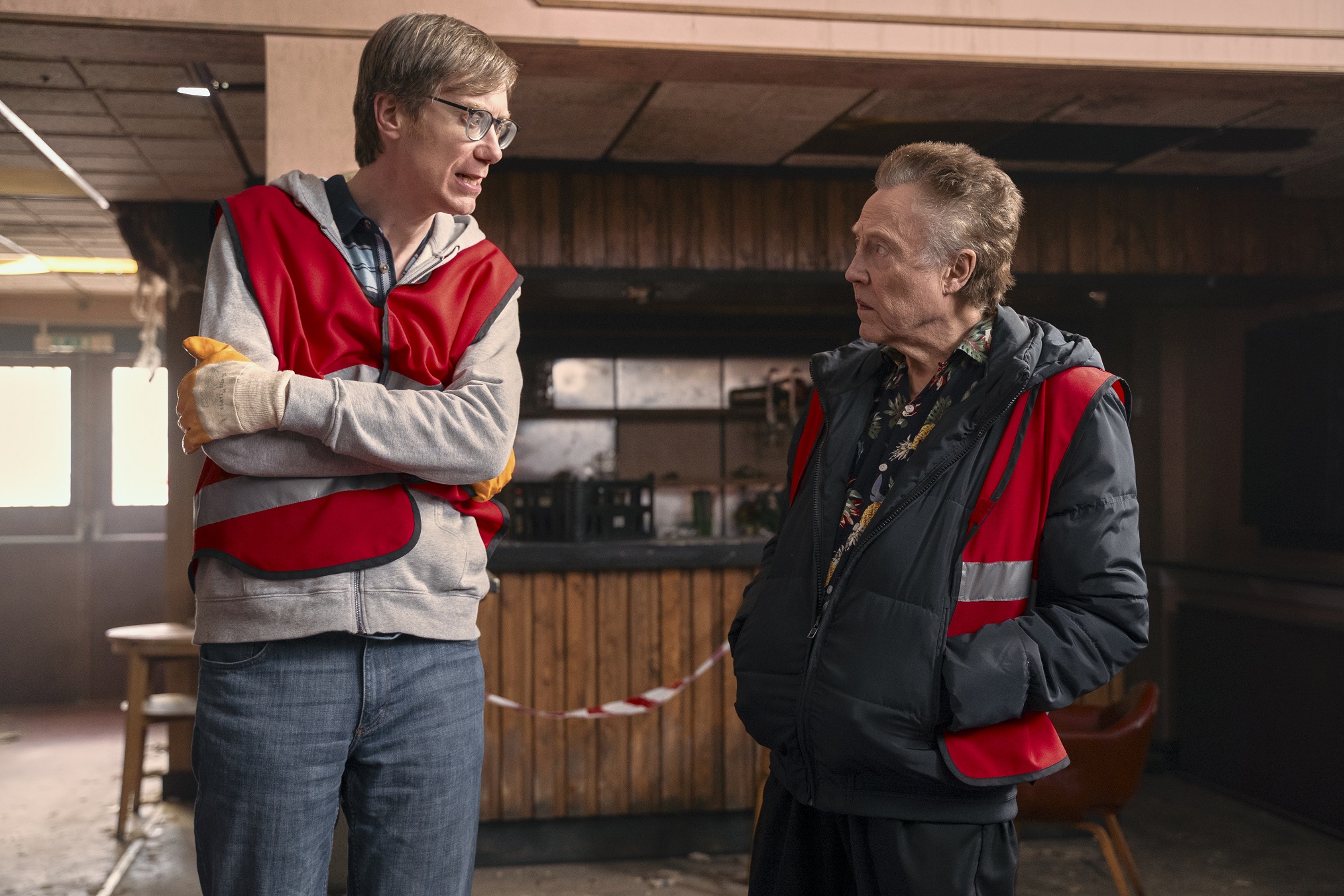 The Outlaws is kind of a unique case because it was renewed for a second season before anyone had actually seen the first one. Most British TV fans will know that the pandemic led to a serious British TV drought for a while.
Given the strict lockdowns in the UK, production was at a standstill for quite some time. Even afterwards, scheduling was a logistical nightmare. Everyone wanted to get back to work at once, and since many actors appear in several shows each year (to say nothing of crew members behind the scenes), it was a real challenge to get back on the set. Once they did, production was slower and more expensive because of the distancing, constant testing, and occasional shutdowns due to positive tests.
With all that in mind, the producers of The Outlaws decided to order a second season right away – filming seasons 1 and 2 back-to-back. Given how unique and wonderful the show turned out to be, we'd say it was a good decision.
The Outlaws stars Stephen Merchant and Christopher Walken as part of a group of seven strangers doing community payback (aka "community service hours") in Bristol. Unfortunately, their lives become irrevocably entwined after a single criminal mistake.
Ted Lasso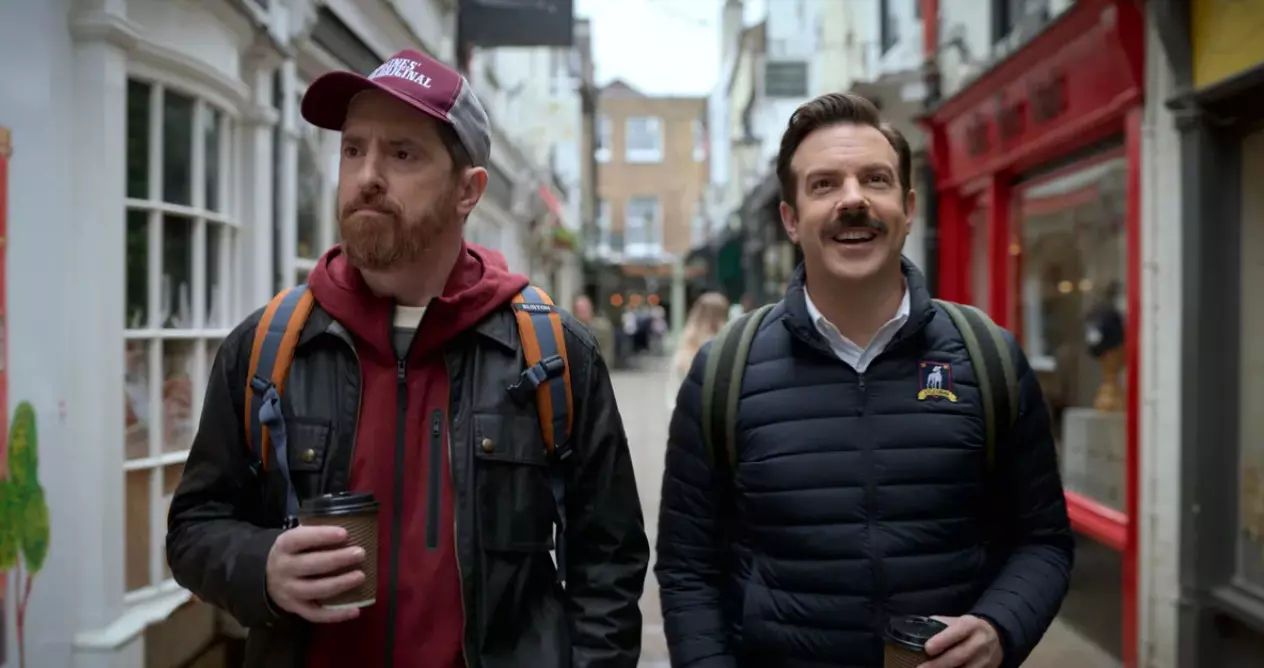 Yes, Ted Lasso is a show about football (aka "soccer" to many Americans). To reduce it to "just a football show", however, is doing it a great disservice. It's a surprisingly complex comedy full of well-developed characters and amusing culture clash.
Ted Lasso is a show about a goofy, Ned Flanders-esque guy who coaches American football. When a wealthy, bitter ex-wife in London wants to tank her ex-husband's beloved football team, she decides to hire the weird American in hopes that the team will fail miserably under his guidance. It doesn't go according to plan.
After season 1, the series was renewed for seasons 2 and 3. It's unlikely there will be a fourth, given that those involved have said the show was intended to play out over three seasons.
Slow Horses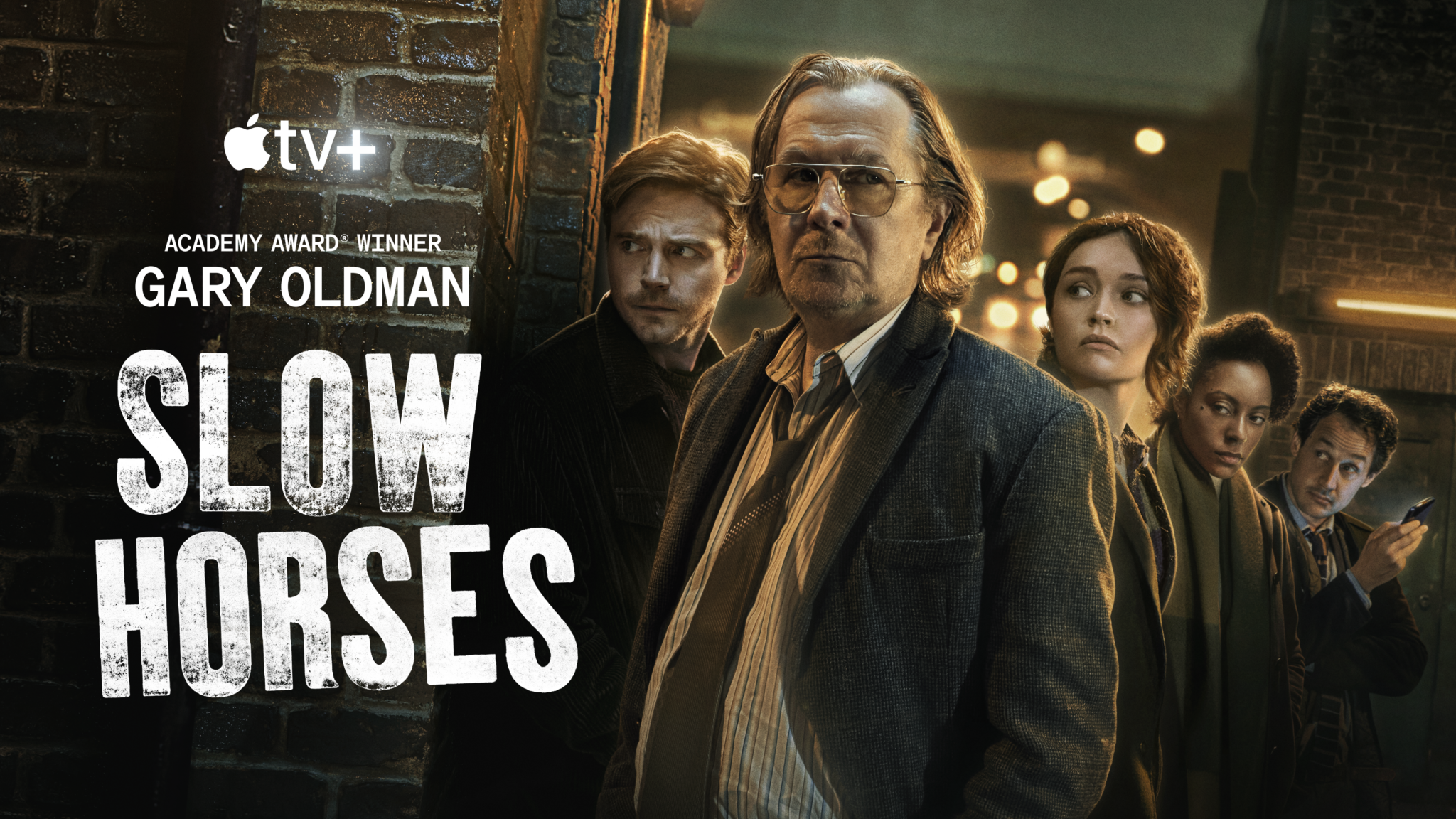 Based on the Slough House novels by Mick Herron, this deliciously suspenseful spy thriller follows a group of MI5 agents who've all screwed up in some major way to get themselves banished to a division meant for hopeless agents biding time until retirement.
The first season premiered on Apple TV+ in early 2022, and the show has already been renewed for seasons 2, 3, AND 4! Clearly, they know a winner when they see one.
Though Apple TV+ may not be the first streaming service you think of for British TV, it's well worth getting for at least a temporary subscription to check out this one and Ted Lasso. If you use T-Mobile, be sure to check whether your plan includes a free year of Apple TV+ (link HERE).
RELATED: Mick Herron's Slough House (Slow Horses) Book Series
Catastrophe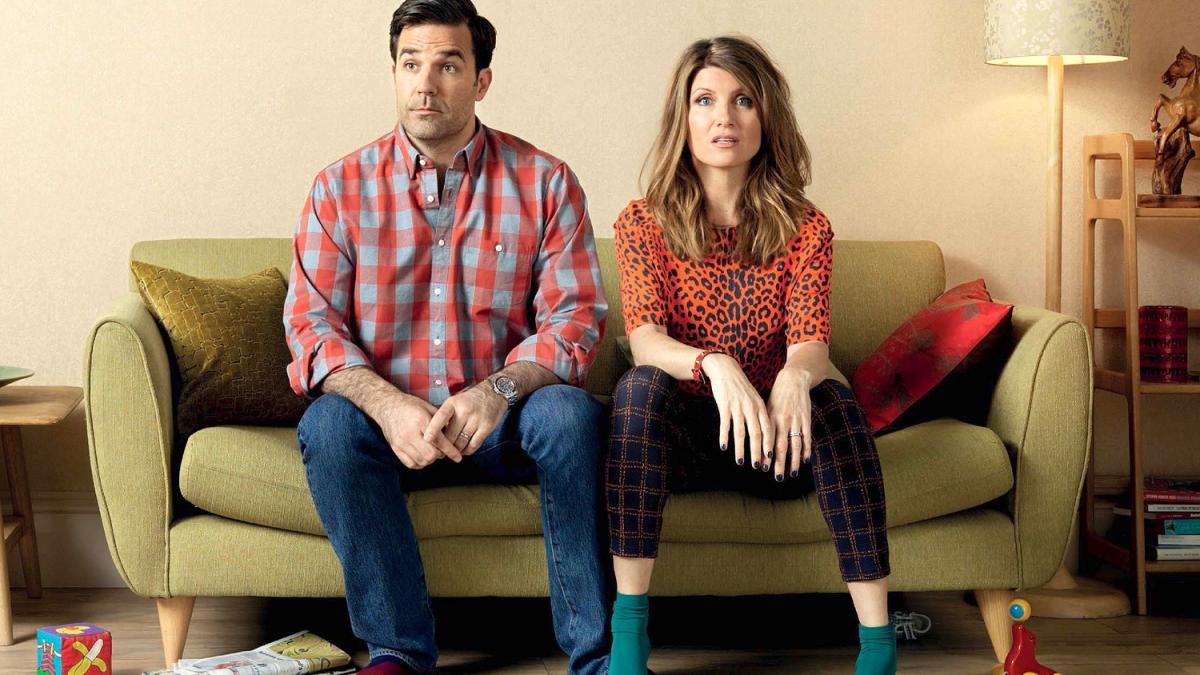 This 2015 to 2019 rom-com starred Sharon Horgan and Rob Delaney, and it saw them unexpectedly become a couple after she got pregnant during a fling. The first two seasons were so well-received that in 2016, it was renewed for both the third and fourth seasons.
Outlander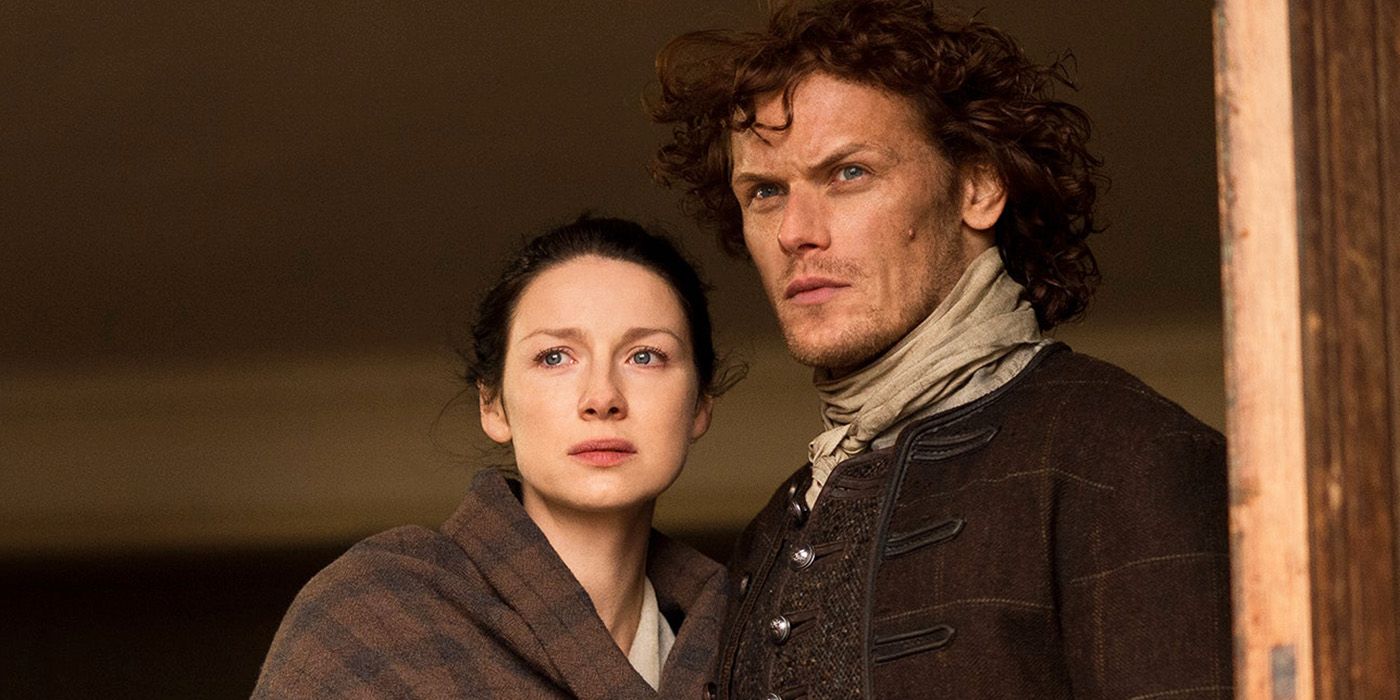 Based on the romance novels of Diana Gabaldon, this series follows an English woman who falls through time while visiting standing stones in Scotland. She finds herself trapped in 1743, clinging to a beefcake Highlander for safety in her new and precarious situation. Over time, she marries and falls in love with him.
The series has been wildly successful, leading to a significant uptick in Scottish tourism (before COVID, anyway). On May 2018, Starz announced they would renew it for two more seasons, numbers 5 and 6. They've since gotten to work on an extended season 7, and though not officially renewed for an 8th season, it's said that talks are underway.
Vikings: Valhalla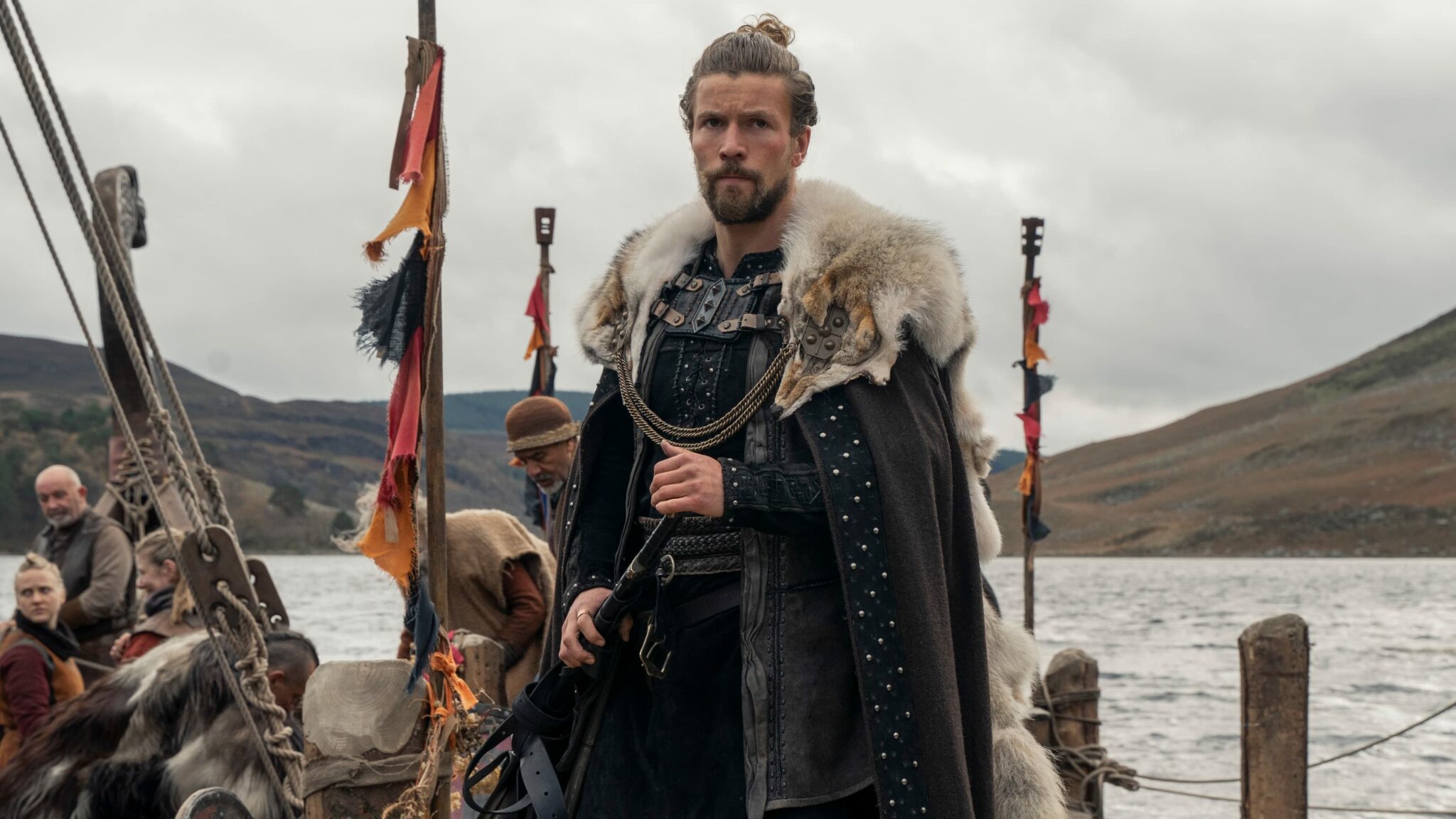 This Vikings spin-off is set more than 100 years after the events of the original series, and it follows the tensions between the Vikings and English royals as they clash over conflicting religious beliefs. Though it's a multicultural co-production, much of it is set in England, filmed within the British Isles (County Wicklow, Ireland) and full of British, Irish, and other European actors.
You can watch it on Netflix.
Honourable Mention: What We Do in the Shadows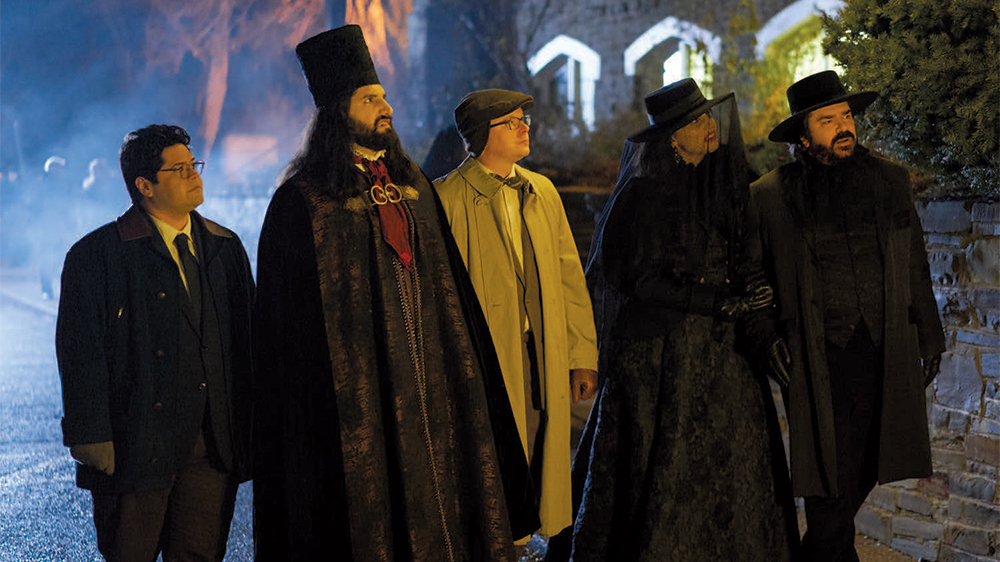 What We Do in the Shadows is classed as an honourable mention, and that's because it's an American series set in America. We still include it, however, because three of the leads are British. Kayvan Novak, Matt Berry, and Natasia Demotriou (aka Nandor, Laszlo, and Nadja) are all British.
The series follows a group of vampires who live together on Staten Island – three traditional vampires and one energy vampire. Each episode sees them interacting with Nandor's familiar Guillermo, the modern human world, and other supernatural entities.
Do All Successful Shows Get Multi-Season Renewals?
No, definitely not! Though unsuccessful shows rarely, if ever, get multi-season renewals, most shows – even the very best ones – will only be renewed for one season at a time. It takes a perfect combination of actor/writer availability, funding, ratings, storyline, and other factors to make it happen – but it's always nice when a favourite series gets the greenlight for two or more future seasons.
Save it to Pinterest!