British TV Shows with Strong Female Leads
In some cases, we earn commissions from affiliate links in our posts.
Last Updated on March 22, 2023 by Stefanie Hutson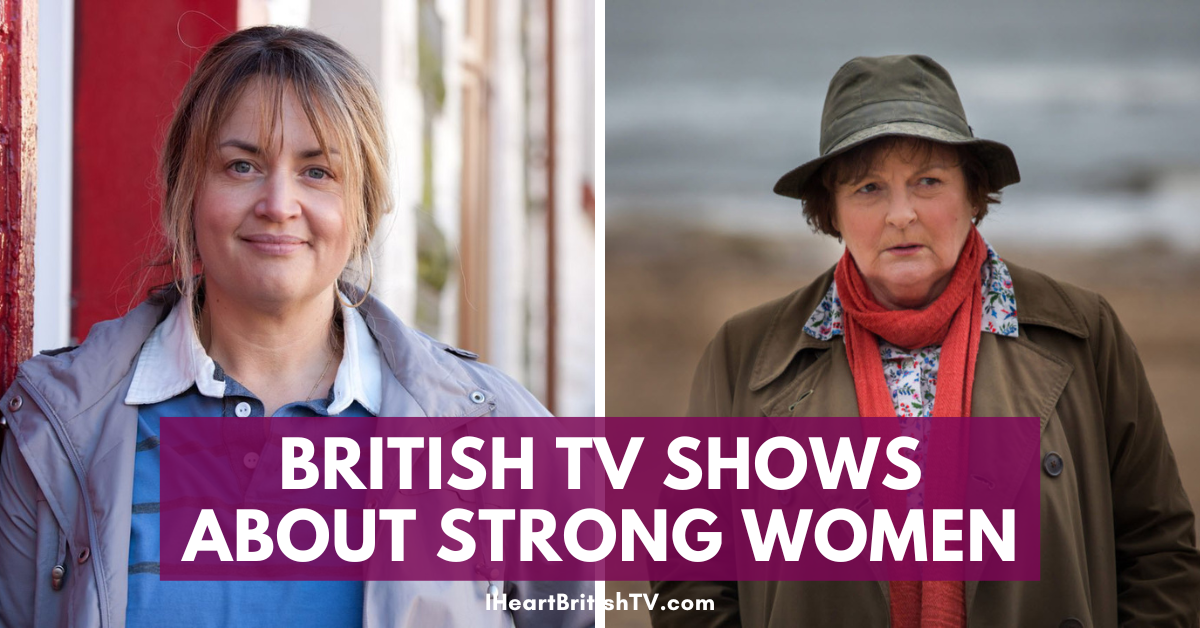 As much as we love shows like Midsomer Murders, Sherlock, and Pie in the Sky, there are times we enjoy sitting down to a show with women who know how to hold their own. It's not a matter of "social justice" or political correctness – it's about variety and compelling characters.
There's a time and place for weak characters, but this isn't it. Below, we've gathered up some of the best British female TV characters of all ages, shapes, and sizes.
British TV Shows with Strong Female Leads
Though we've divided this post into genre sections, the shows themselves are in no particular order.
British Comedies with Strong Female Leads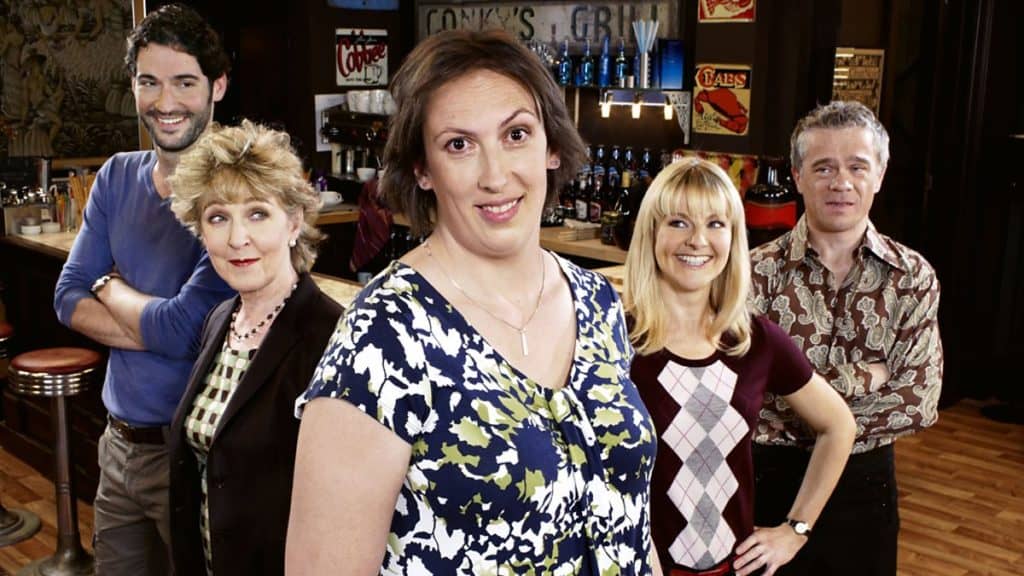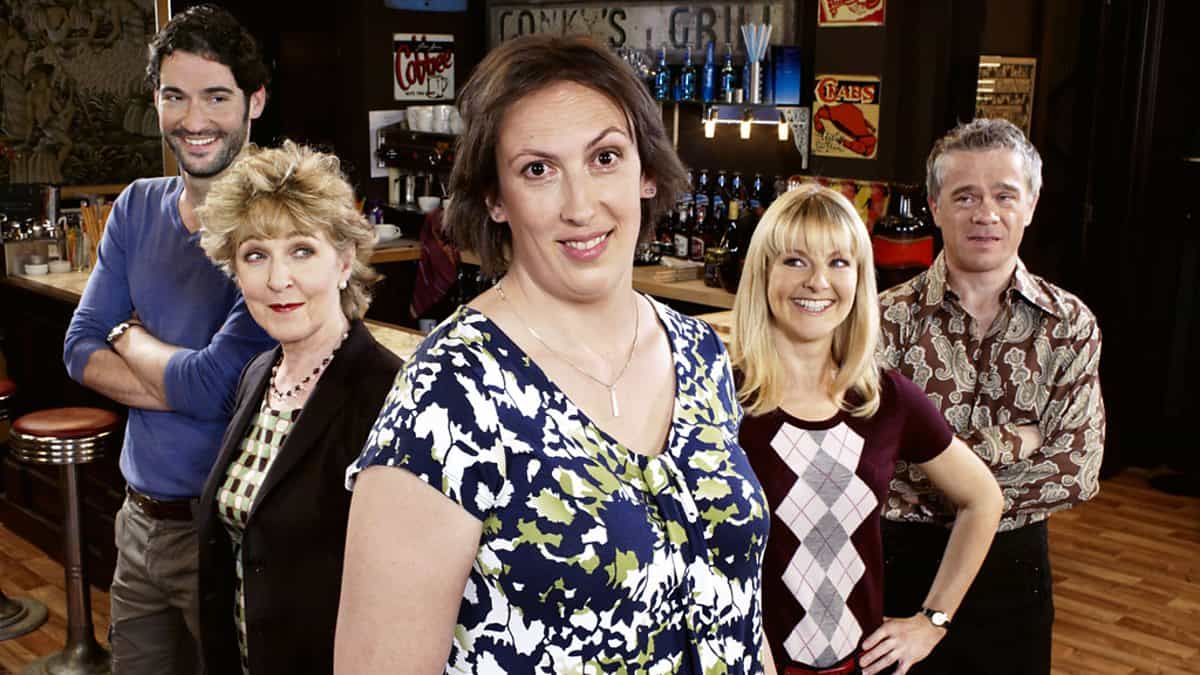 Miranda
Quite possibly one of the funniest shows to come out of the UK in years, lead actress Miranda Hart really makes the show. She's different – very different – but she owns it. In spite of all kinds of social pressure and even the occasional spell of self-doubt, she stays true to herself. The show is a great ode to finding your own brand of happiness. Watch it: Amazon, Hulu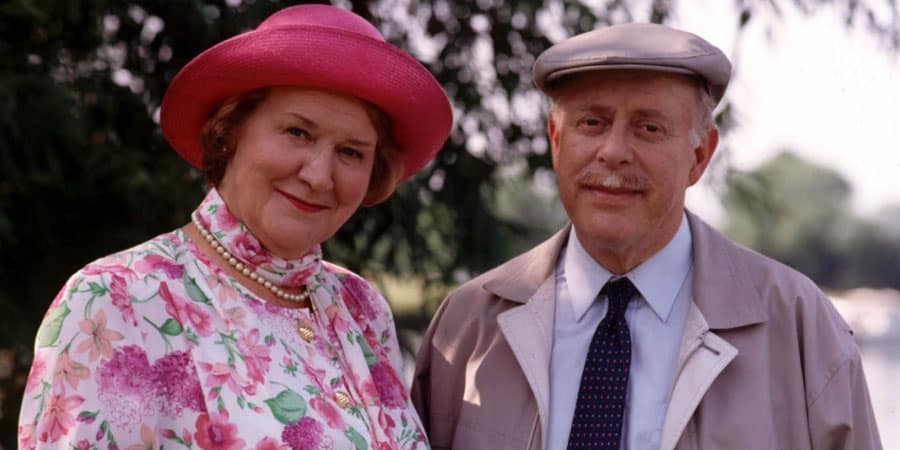 Keeping Up Appearances
Nobody speaks their mind quite so readily and forcefully as Hyacinth Bucket. When Hyacinth doesn't approve, everyone knows. Still, for all her bluster, there's an incredible vulnerability to Hyacinth Bucket. She needs the approval. One might even go so far as to say she's NOT strong for that reason, but we disagree, especially after watching Young Hyacinth.
Though we've always known she came from a very working class background, the prequel shows us a young Hyacinth struggling to keep her head up in a poor household with an alcoholic father. Weaker people would cave in to their circumstances, but Hyacinth lets it motivate her – and in her own way, she tries to "pull up" those around her. Watch it: Amazon | BritBox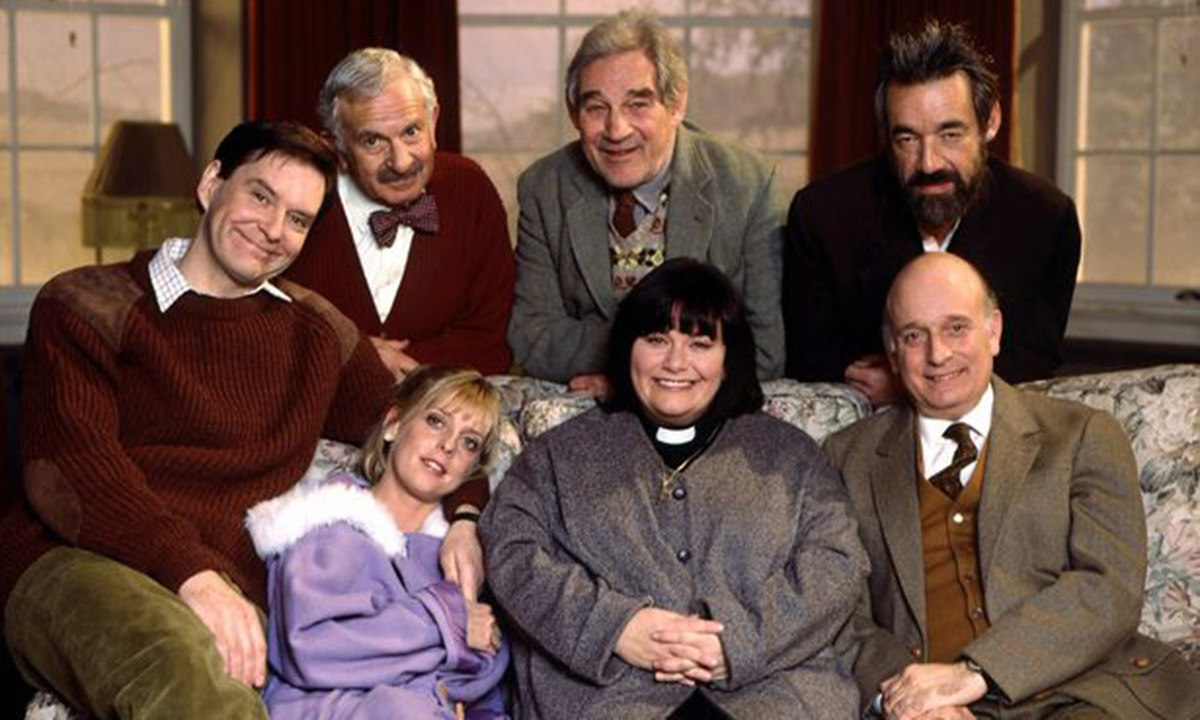 The Vicar of Dibley
Although it doesn't seem unusual in 2017, The Vicar of Dibley is set in a small Oxfordshire village, where The Reverend Geraldine Granger is assigned to a local church shortly after the Church of England allowed the ordination of women. In other words, this character (played by Dawn French) is a trailblazer. Although the show ended its run years ago, there have been reports as recently as 2016 that Dawn French would like to reprise the role as "The Bishop of Dibley". Watch it: Amazon | BritBox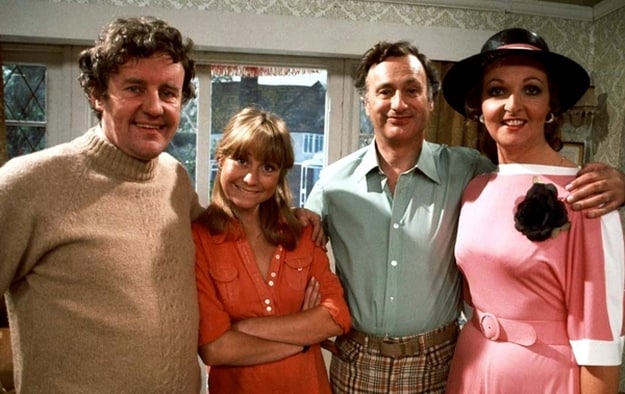 The Good Life / Good Neighbors
It would have been easy for the writers to write Felicity Kendal's Barbara Good as a doormat. After all, when her husband declared he wanted to eliminate most of their creature comforts and try to get by "off the land" in their suburban home, she went along with it. To the benefit of the show (and to the delight of most viewers), however, Barbara Good knew how to hold her own. She was her husband's best friend and biggest cheerleader, but she was perfectly capable of bringing him down a few notches when it was needed.
Margot next door (played by Penelope Keith) was no slouch, either. Though she had a weakness for social climbing, she was a force to be reckoned with. Even better, she was a truly loyal friend and she wasn't above apologizing when she really screwed up. Given that this show was made in the 1970s, it's really quite impressive that a couple of male screenwriters gave us such complex female characters. Watch it: Amazon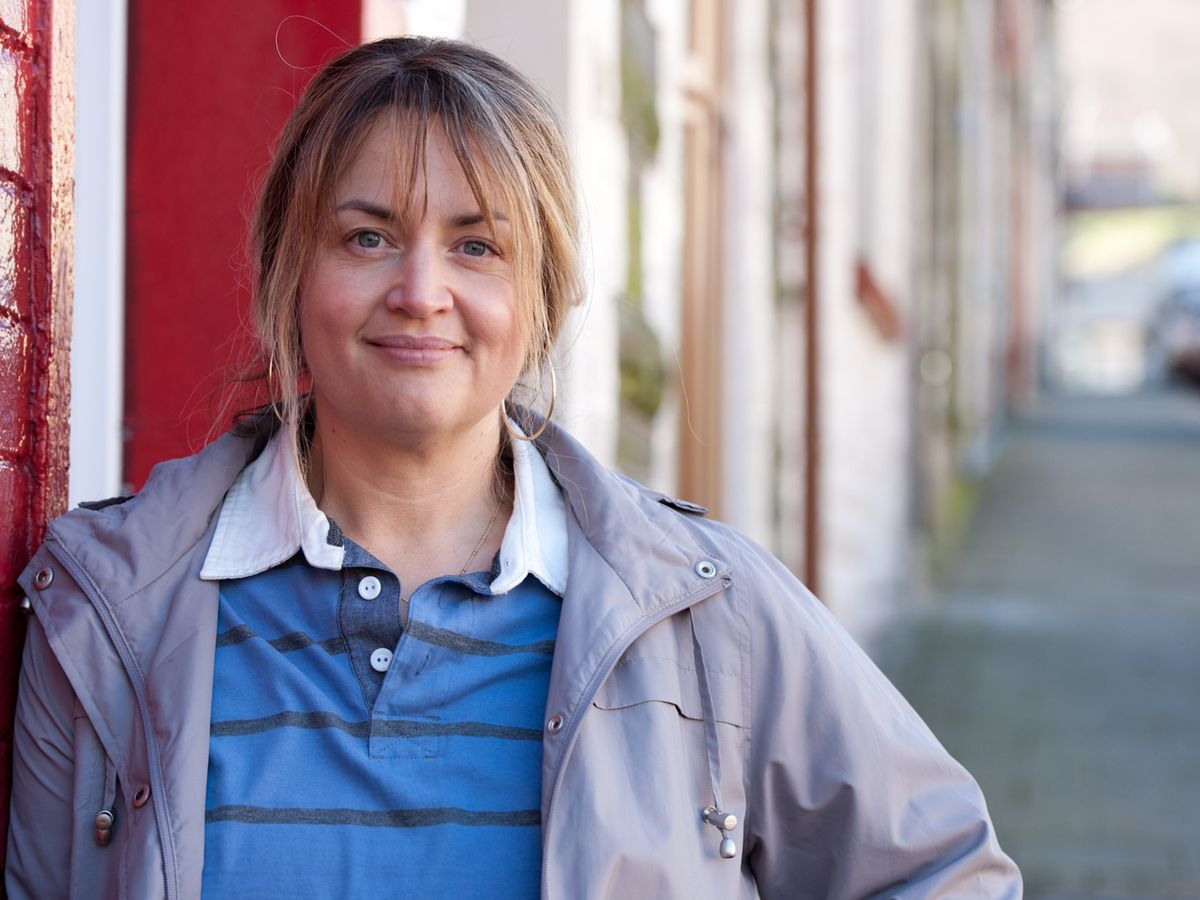 Stella
Everybody who's ever lived a lower or middle-class lifestyle knows a Stella. Your Stella may not be Welsh, but you'll recognize her because she'll be working her butt off to keep her family afloat, scolding her kids when they need it, and doing her best to set them on the path to more comfortable lives than her own.
Ruth Jones has not just created a great, funny character here – she's written a wonderful ode to struggling, self-sacrificing mums everywhere. Sadly, this one hasn't been on any US streaming services for a few years now, but you can get it on DVD if you have a region-free DVD player. Watch it: Amazon
British Mysteries & Crime Dramas with Strong Female Leads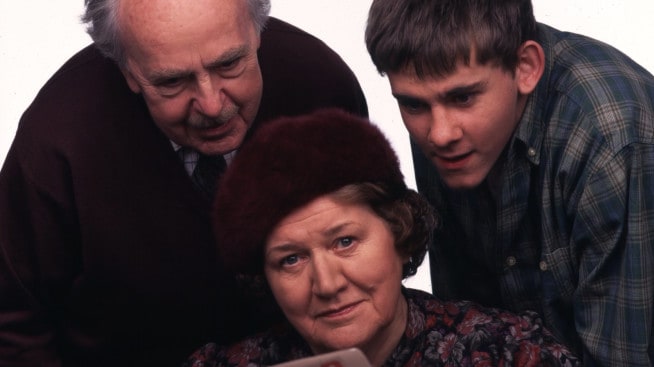 Hetty Wainthropp Investigates
Hetty Wainthropp is one of my all-time favourites when it comes to strong female characters in British TV shows. After a relatively normal life taking care of a husband and raising a son, Hetty suddenly decides to put her talents to good use and open a detective business.
Guided by a strong sense of justice and pride in her work, she has no issues (kindly but firmly) bossing around her husband, her young lodger Geoffrey, and local officer DCI Adams as needed to get to the bottom of things. Watch it: Amazon | BritBox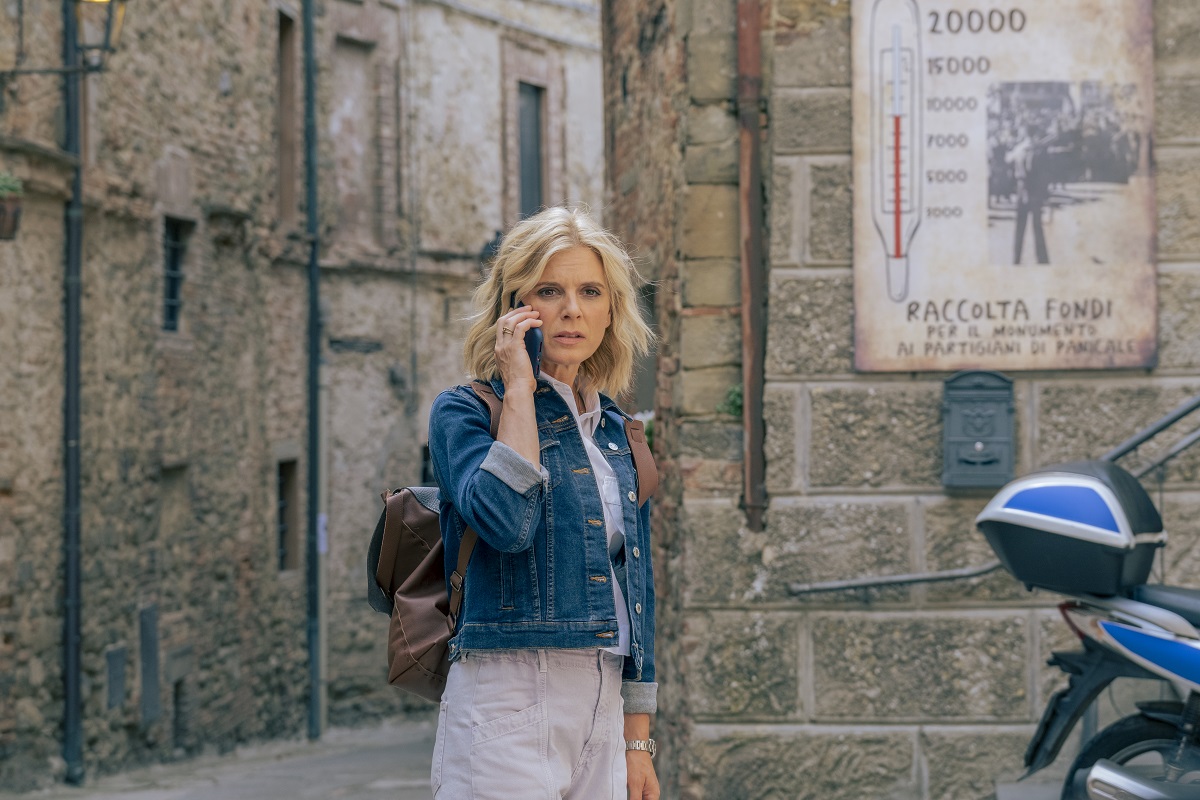 Signora Volpe
Emilia Fox (Silent Witness) stars in this series about a disillusioned British spy turned detective living in the heart of Italy. Trouble seems to follow wherever she goes, but her career as a spy has given her the right skills to handle it.
Tough, competent, clever, and in possession of a perfectly lovely but rustic countryside house, she's not what every woman aspires to – but she's living out the dream life of many. Watch it: Acorn TV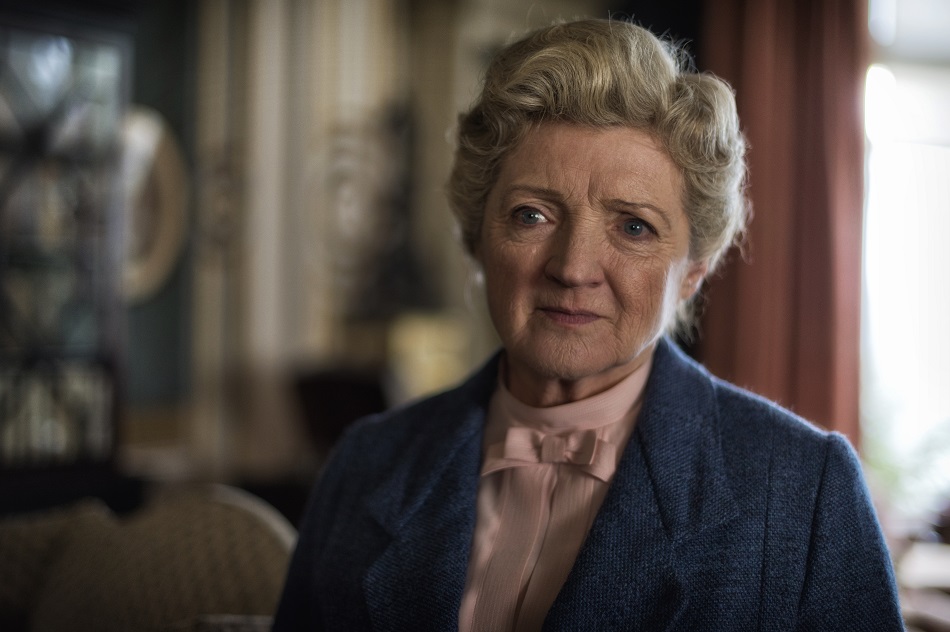 Agatha Christie's Marple & Miss Marple
Agatha Christie wrote in a time when nearly all detective characters were male, but that didn't stop her from creating one of the most enduring female detectives of all time, Jane Marple. Whether we're talking about the books or the popular television series, Miss Marple is an unlikely but powerful adversary for any murderer. A whip-smart elderly spinster, Marple showed the world that not only could a WOMAN be a smart and capable detective – but an ELDERLY woman could do it, and do it well. Put that in your pipe and smoke it, Sherlock Holmes. Watch it: Acorn | Amazon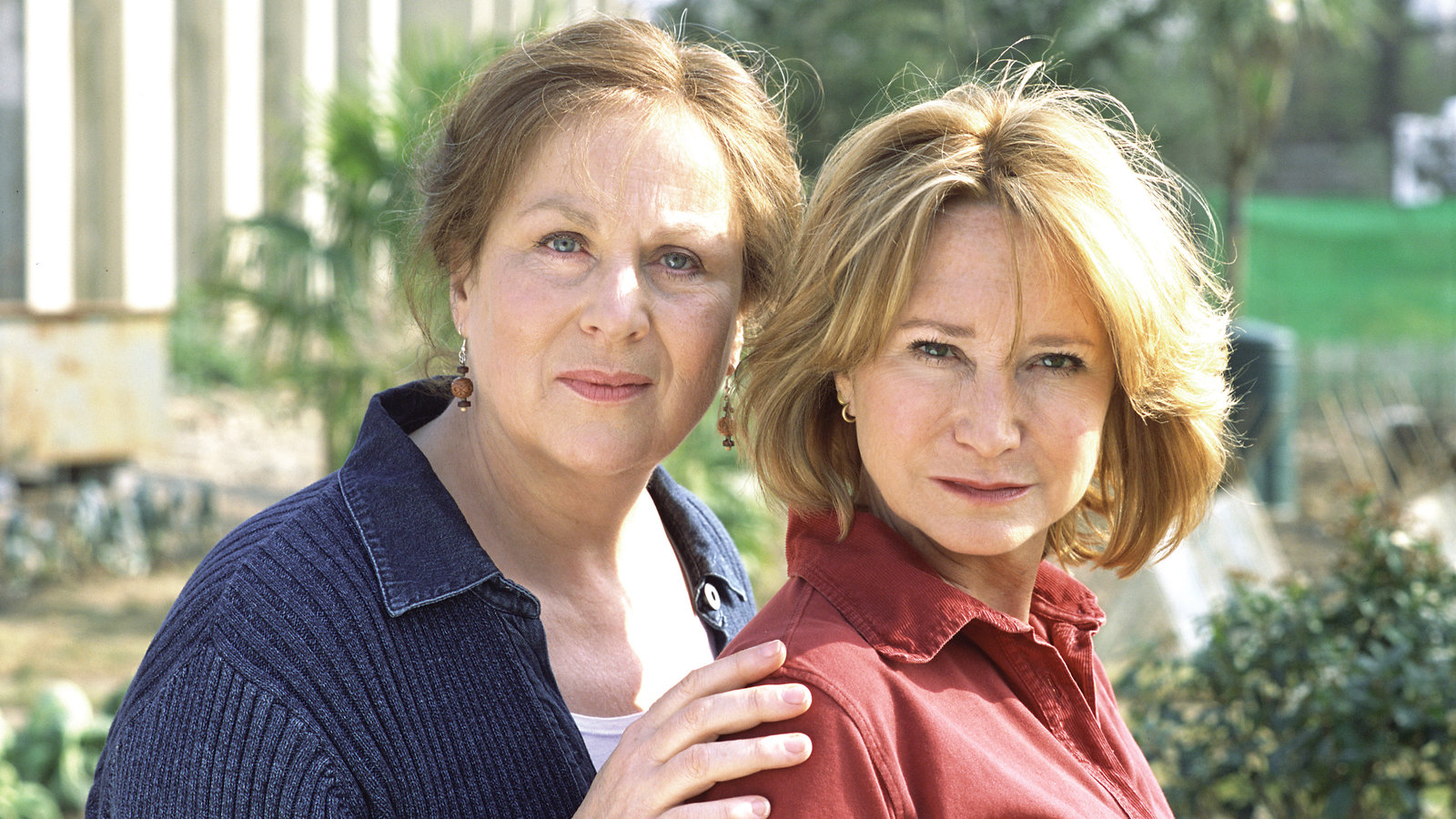 Rosemary & Thyme
You might not think a show about a couple of sleuthing lady gardeners would be the place to find strong female characters, but Rosemary and Thyme (played by Pam Ferris and Felicity Kendal) are loaded with spirit. After less-than-satisfactory relationships, both are single, older, and not about to take any nonsense from the murderers who turn up at their jobs with frightening regularity. Rather than roll over and "act their age", these two are active, inquisitive, and putting themselves in challenging, even dangerous situations in pretty much every episode. Watch it: Amazon | BritBox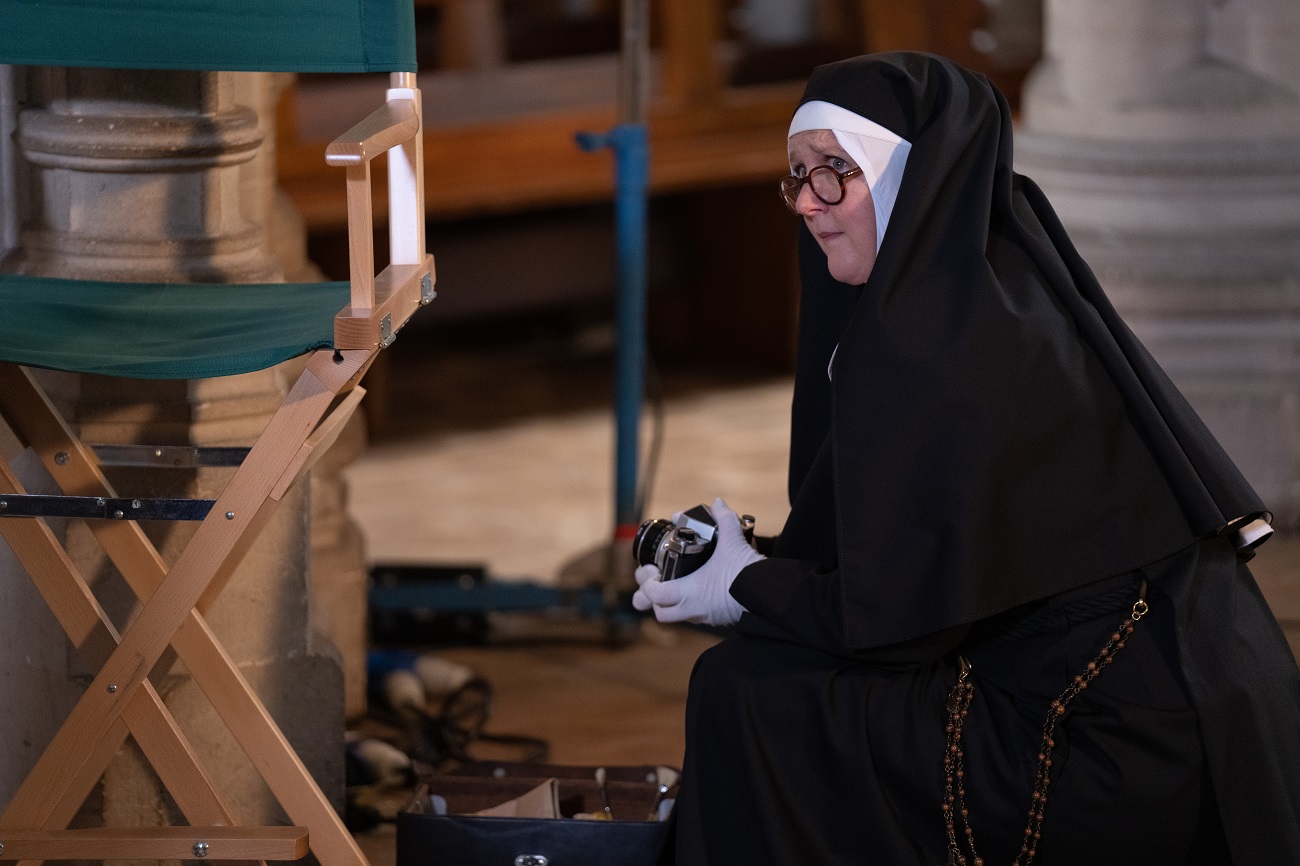 Sister Boniface Mysteries
This Father Brown spin-off follows the adventures of Sister Boniface, a winemaking nun who also happens to be an expert in early forensics. As a consultant to the police, she helps solve puzzling murder cases with her own unique blend of kindness, curiosity, and science. Watch it: BritBox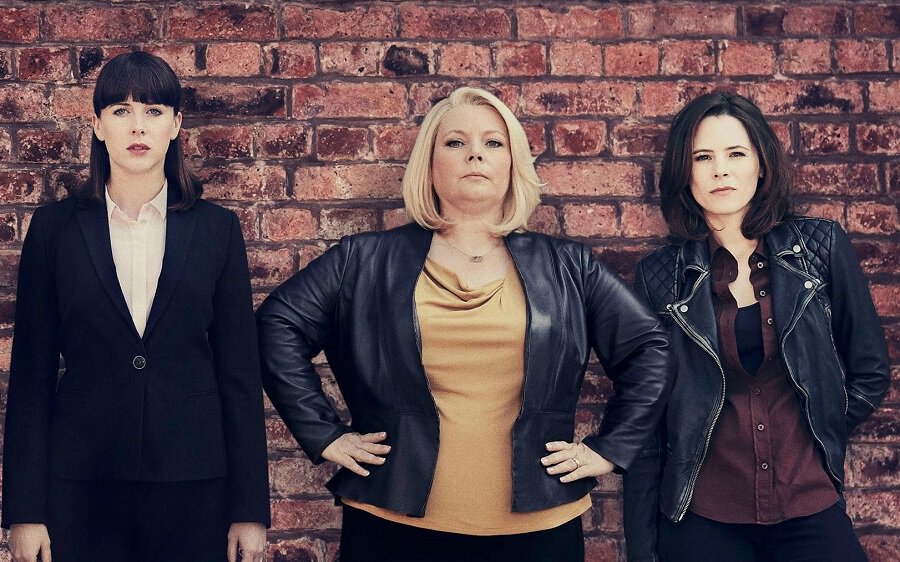 No Offence
DI Viv Deering doesn't take crap from anyone. She's blunt, extremely capable, and fiercely loyal to her team. She has absolutely no time for silly things like self-consciousness and meaningless hierarchy and red tape, but she always makes time to get bad people off the street. In a show full of big, vibrant characters and snappy one liners, she not only holds her own – she outshines pretty much everybody else on the screen (with the possible exception of some of Paul Ritter's scenes because Miller is just fantastic). A few of her one-liners:
"What's this? Bad hair day support group?"
"There's a storm in a far-right tea cup brewing here."
"I've got more 5'o clock shadow than he has."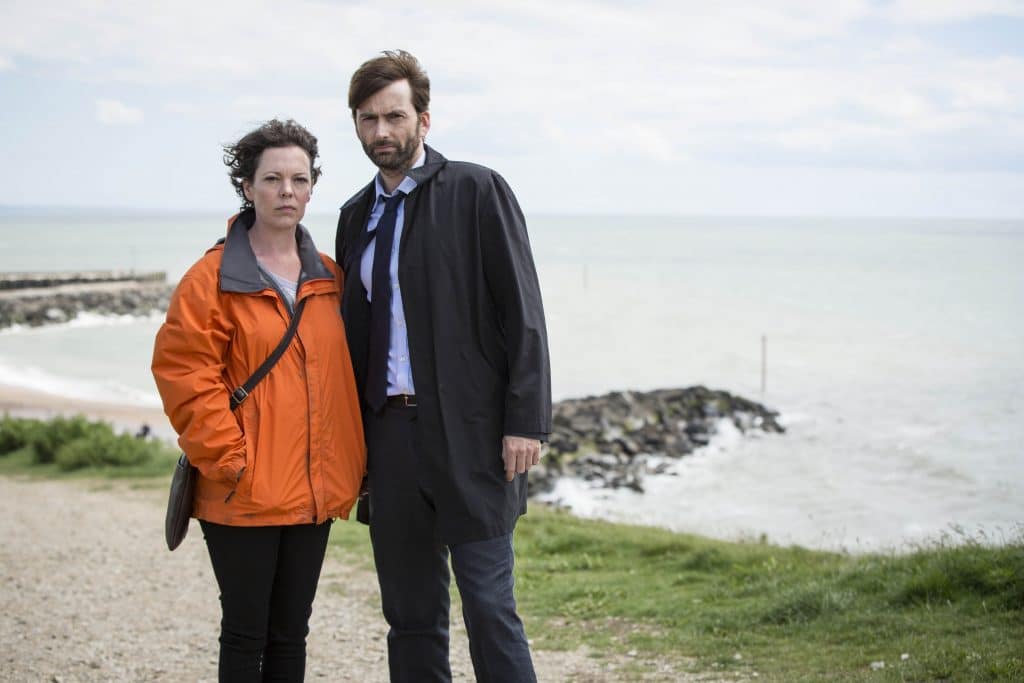 Broadchurch
David Tennant's character DI Alex Hardy could easily steamroll a lot of women, but not DS Ellie Miller (beautifully played by Olivia Colman). Broadchurch does a fantastic job of creating both push and pull between the male and female leads, all the while avoiding the common "let's make the lead characters fall in love" situation. It's a great friendship between two well-written, complex characters, and we highly recommend checking it out. Watch it: Amazon | Netflix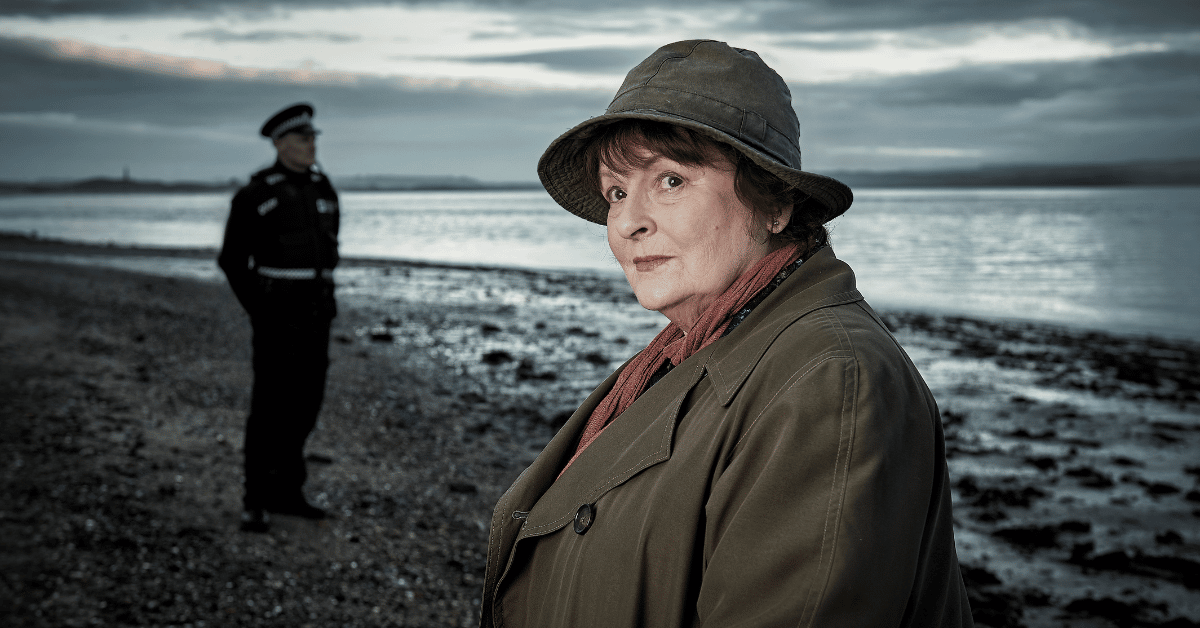 Vera
Vera is not your typical lead character. She's middle-aged, child-free, a bit frumpy, and quite rough around the edges. She's also incredibly smart and dedicated putting bad people where they belong. Although often short-tempered, she's good-hearted and sensitive at her core, making it hard not to like her character after a couple episodes. Watch it: Amazon | BritBox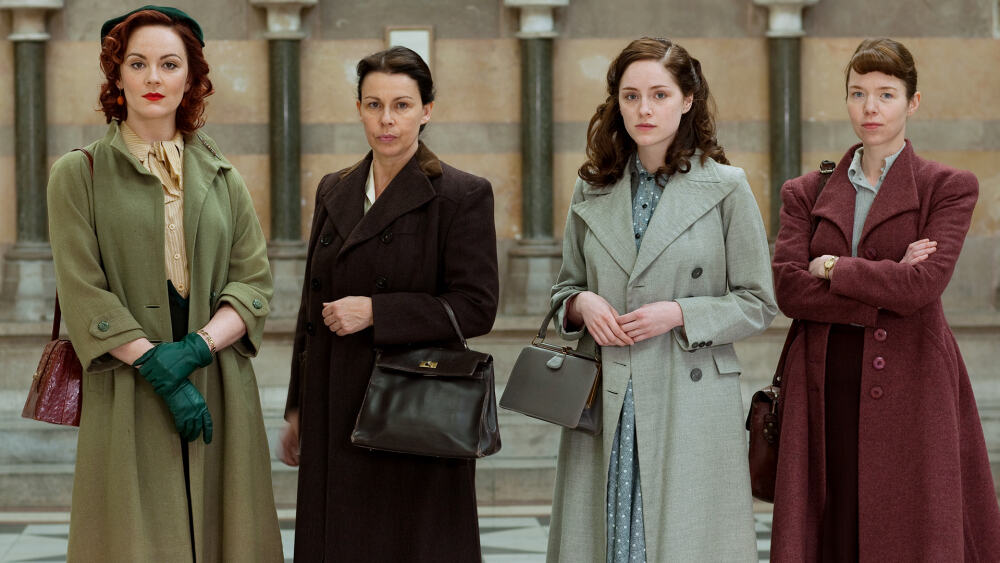 Bletchley Circle
This post-WWII drama/mystery features not just one, but four awesome women. During the war, they were working in a top secret facility as military codebreakers. Afterwards, their lives were considerably less exciting. Together, they struggle to put their brilliance to good use in a world that regards them as little more than wives and mothers (both of which can be great roles, but hey – sometimes a gal wants more). They each have their flaws, but their persistence, loyalty, and overall goodness are all but guaranteed to make you wish there were more seasons to enjoy. Watch it: Amazon
British Dramas with Strong Female Leads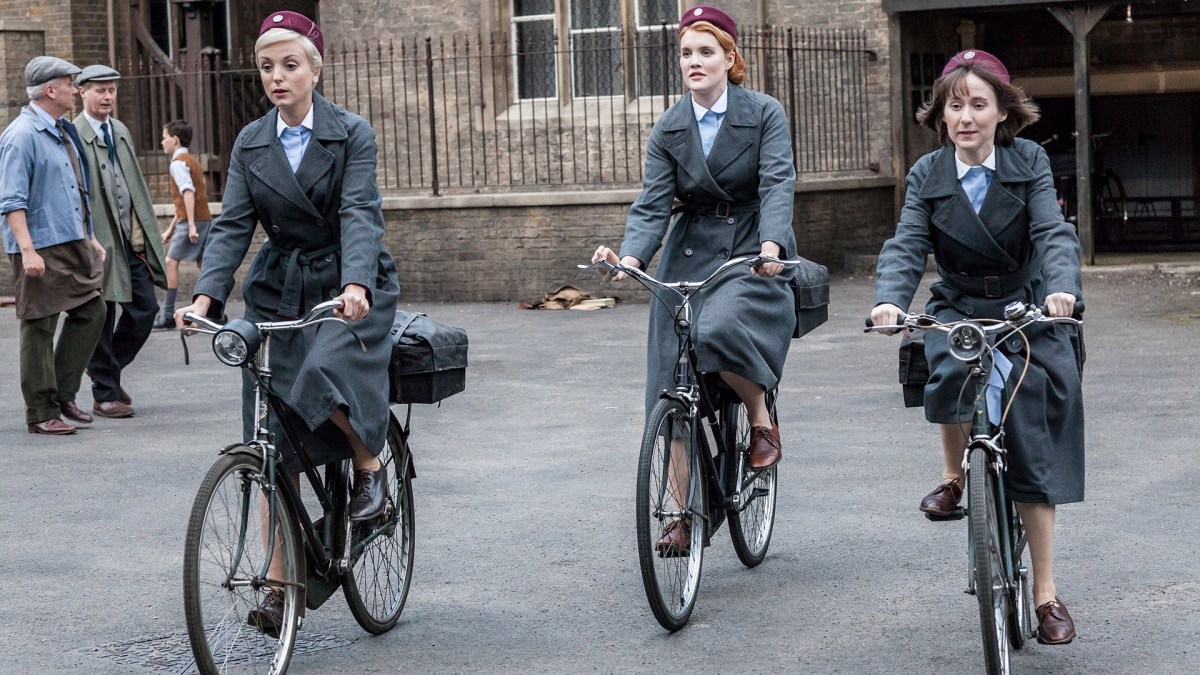 Call the Midwife
The ladies of Nonnatus House are some of the toughest you'll find on any British TV series. They work in one of London's most challenging areas in a time when they aren't given the respect they deserve. They help the impoverished women of East London as they struggle with a variety of health issues – but their primary role is to help bring life into the world. Watch it: Netflix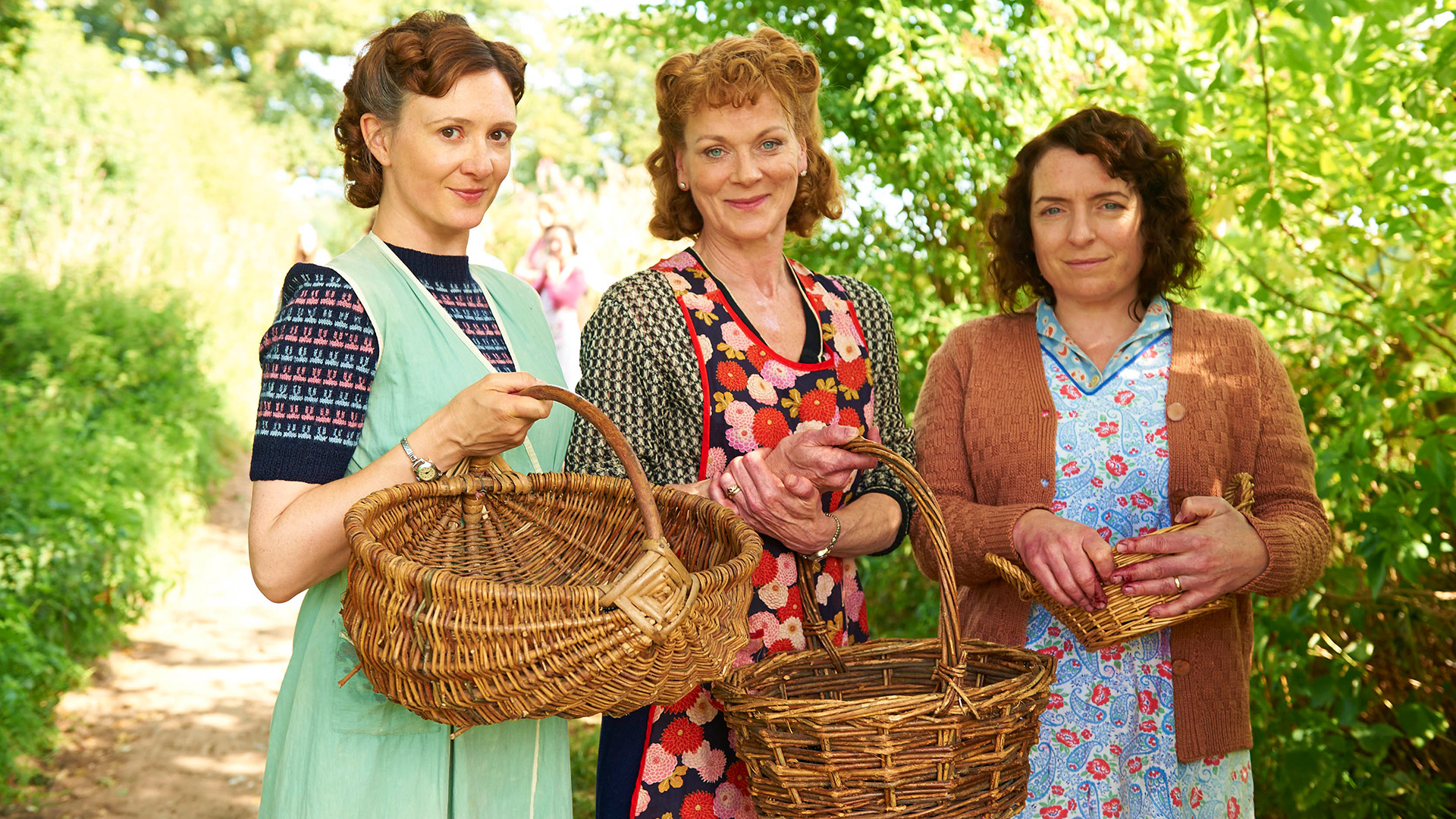 Home Fires
This 2015 period drama is set during the early days of WW2, following a group of women who take on new roles to help keep things in check on the homefront while the men are off at war. It's a lovely tribute to the serious efforts and sacrifices of women during some of the country's hardest years. Watch it: Amazon