Death in Paradise Season 11: US Premiere Date & Where to Watch
In some cases, we earn commissions from affiliate links in our posts.
Last Updated on March 24, 2022 by Stefanie Hutson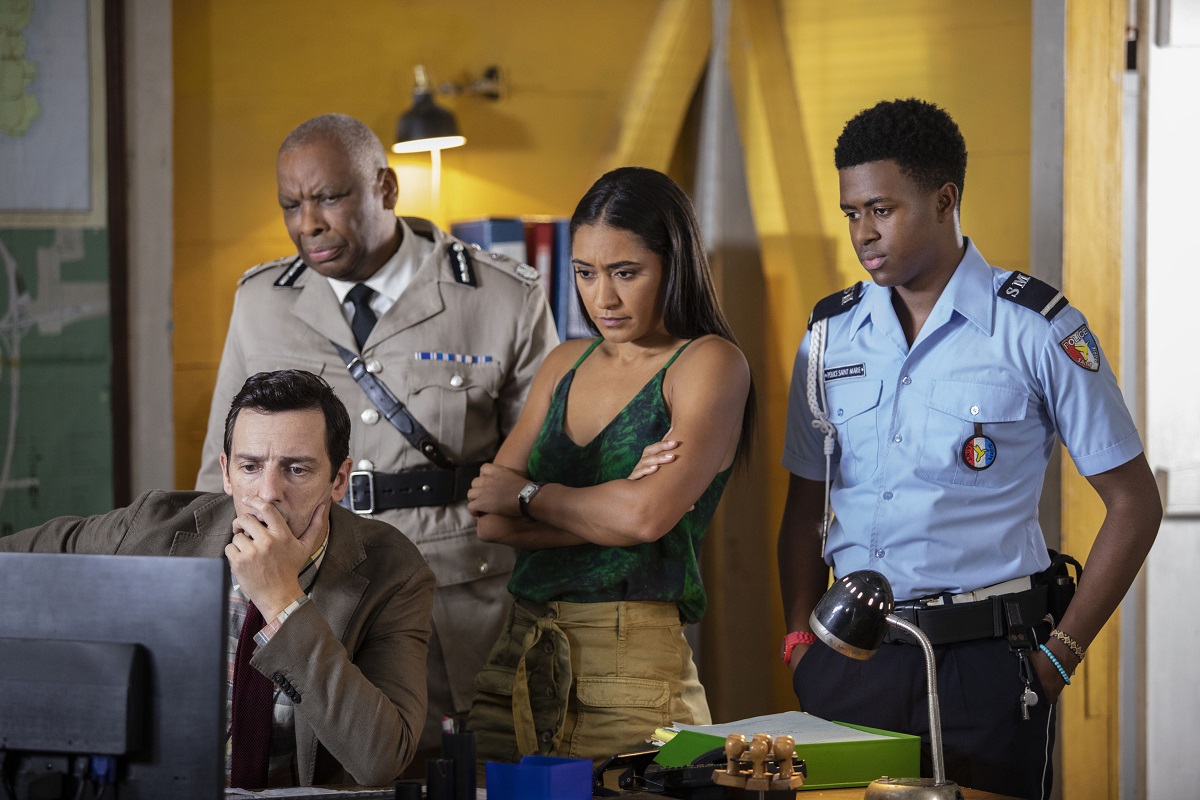 One show that's been (comparatively) unaffected throughout the pandemic is Death in Paradise. Since much of it is filmed outdoors on an island, Red Planet Pictures was able to proceed mostly as normal, completing Series 10 in plenty of time for its early 2021 release in the UK.
Season 11 filmed as expected in 2021, and season 12 is filming in 2022 with a likely premiere date sometime in the winter of 2022/23.
What's Happening on Death in Paradise in Season 11?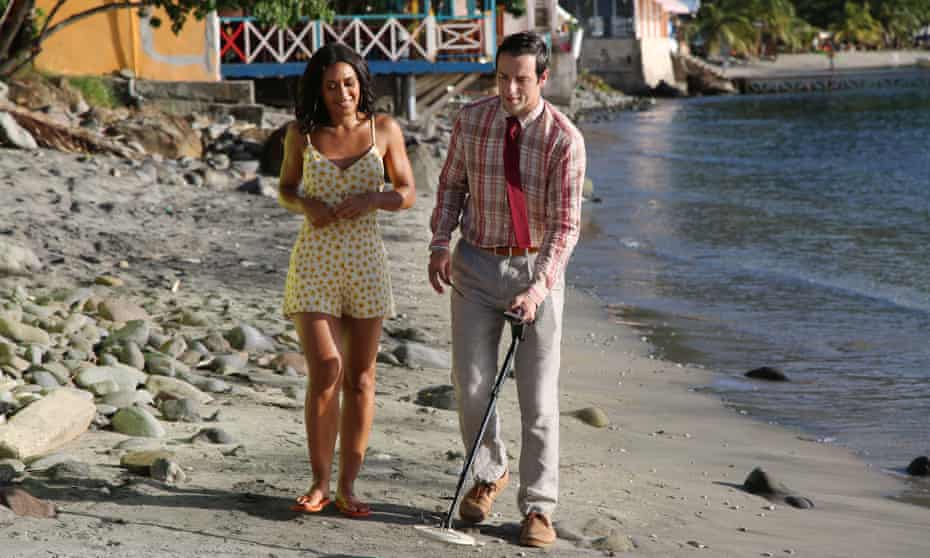 As Series 10 premiered and the team celebrated the show's 10th anniversary, executive producer Tim Key said:
We are hugely proud of series ten and delighted we'll be heading back to Saint Marie to continue the story. Our amazing cast and crew have delivered against the odds this year and we can't wait to get going again – we've got huge plans for the future, with lots of surprises to come.
Now that season 11 has aired in the UK, we know quite a bit more about what's happening – even if it hasn't aired in the US yet. We won't include any spoilers new to season 11, but we do know that we finally get some answers about what's going on between DS Florence Cassell and DI Neville Parker. After the season 10 cliffhanger, it's been a LONG wait for those of us wondering what might happen.
Season 11 began with an extra-long Christmas special that saw the return of Danny John-Jules as Dwayne Myers, but it didn't give us the answers so many of us wanted. We won't reveal too many details, but it was another cliffhanger (albeit slightly less dramatic this time).
With the return of the "regular" season, the format gets back to normal and Florence and Neville and the rest of the team are back together – and the story of their possible romance and Florence's career future continues.
Cases in season 11 will include a kidnapping that soon turns into a murder case, a body on a local golf course, a skydiver murdered in mid-air, undercover work, and more.
We're also introduced to a new member of the team, Sergeant Naomi Thomas (Shantol Jackson).
When Does Season 11 of Death in Paradise Air (& Where Can I Watch It in the US)?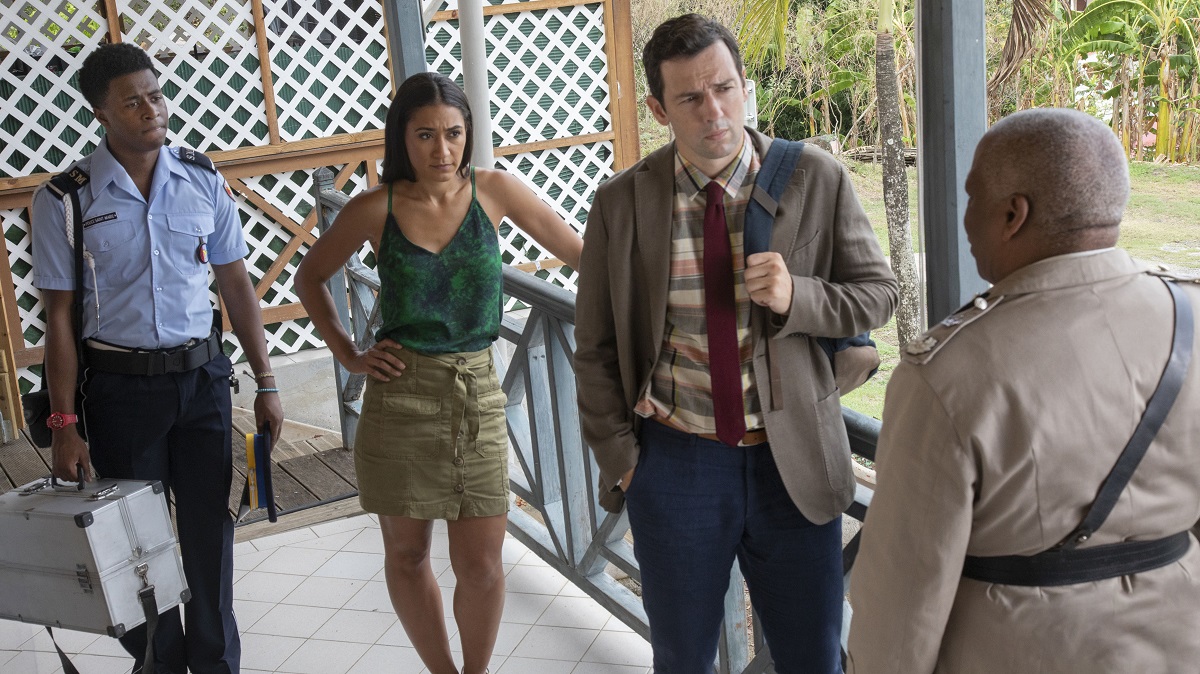 In the UK, season 11 began airing on January 7th of 2022 on BBC One.
In the US, season 11 will premiere on BritBox on May 3rd, 2022.
Curious about where it's filmed? Check out: Where is Death in Paradise Filmed?
Who's in Season 11 of Death in Paradise?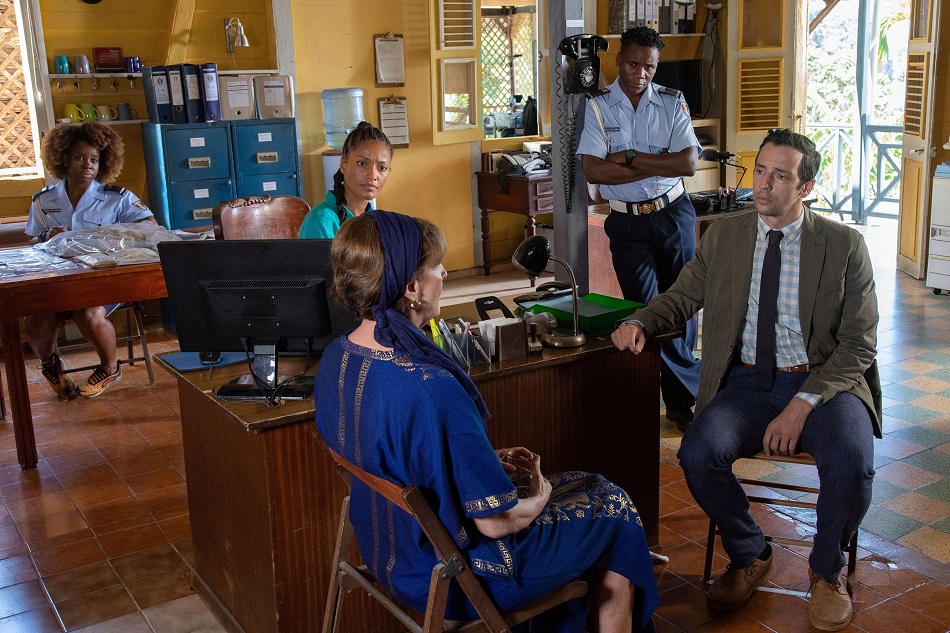 In season 11 of Death in Paradise, we see the return of Ralf Little as DI Neville Parker, along with Josephine Jobert as DS Florence Cassell. As always, Don Warrington plays Selwyn Patterson, and Elizabeth Bourgine continues as Catherine Bordey.
New(er) character Marlon Pryce is again played by Tahj Miles, and Shantol Jackson joins the cast as Naomi Thomas.
Guest stars for the new season include Mathew Baynton (Ghosts), Juliet Stevenson (Riviera), Stanley Townsend (Informer), Jocelyn Jee Esien (Jack & The Beanstalk: After Ever After), Anthony Calf (Poldark), Tessa Bonham Jones (The Trial of Christine Keeler), Elizabeth Tan (Emily in Paris) and Tariq Jordan (Law and Order: UK).
In the Meantime…Death in Paradise Books
While quite a few British TV mysteries are based on books, Death in Paradise is one of the rare exceptions where the books are actually based on the television series. Though some shows basically re-word episodes (like the books for The Good Life/Good Neighbors or Rosemary & Thyme) in the companion books, the Death in Paradise books offer entirely new mysteries. It's like watching lost, un-aired episodes.
Even better? So far, all the Death in Paradise novels feature DI Richard Poole. If you find yourself missing the original inspector, these books are a great way to enjoy him a little longer – and of course, since they're books, you get all those fun little details from the author/creator's mind.

The Death in Paradise novels are written by Robert Thorogood, creator of Death in Paradise. You can view them all below – and fair warning, the availability by format is a bit all over the place:
We're just hoping Mr. Thorogood sticks with DI Richard Poole. I've wondered whether that was the portrayal closest to what he imagined for the series, and perhaps that's why he went back to that particular inspector for the books.
Will You Be Watching Season 11 of Death in Paradise When It's Available?
Even though we don't always enjoy all the inspectors equally, Death in Paradise is still a fun mystery with good scenery and fun storylines. We'll definitely be tuning in. Will you?
Save it to Pinterest!