19 of the Best New British TV Shows Premiering in November 2022 (US)
In some cases, we earn commissions from affiliate links in our posts.
Last Updated on November 6, 2022 by Stefanie Hutson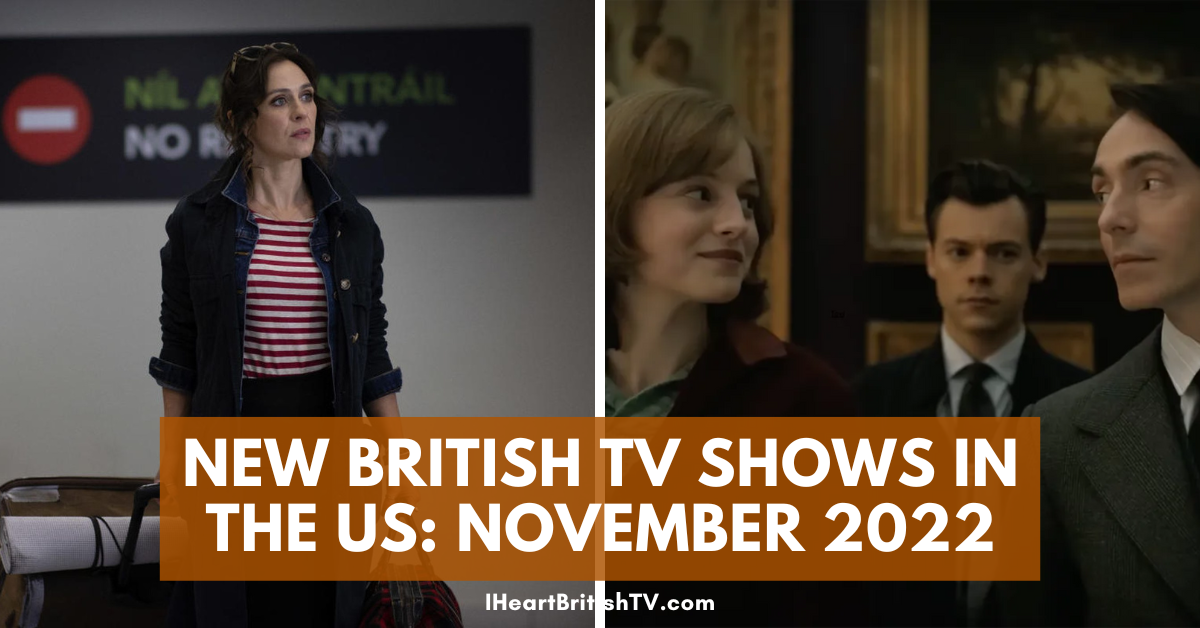 10 years ago, Acorn TV, Netflix, and Amazon were the main sources for British TV in the US. These days, British TV shows now scattered across 20+ US-based streaming services, making it a challenge to keep up with what's premiering – and where. In this post, we take a look at the best of what's NEW, British, and coming out on an American streaming service in November 2022.
Prefer to see the comprehensive streaming lists for Acorn TV and BritBox (the two services with the most consistent British TV releases)? Check them out below:
If you want a more comprehensive guide to what's streaming, you can also check out our latest printed streaming guide – British TV Streaming Guide: US Edition, Autumn 2022. It includes more than 2400 shows (with descriptions and original air dates), along with special features, lined pages for notes, and an alphabetical index in back so you can look up streaming service by show name. CLICK HERE to learn more or pick up a copy.
The Best New British TV Shows Premiering in November 2022 (US Services)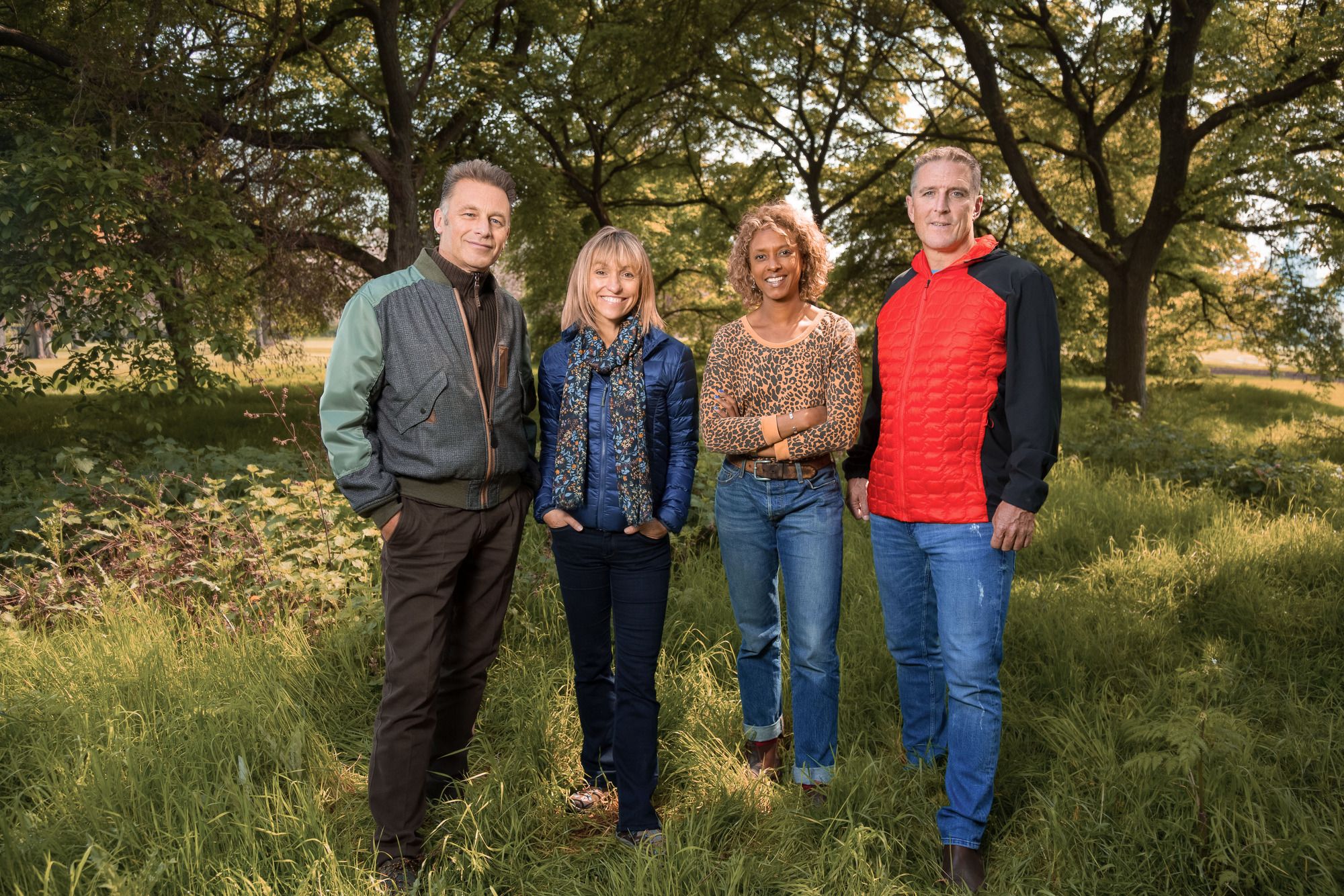 Autumnwatch
returns for a new season on November 1 on BritBox
Autumnwatch – November 1 on BritBox
Though not the fastest-paced show, Autumnwatch is a lovely way to mark the changing of the seasons by slowing down and taking a look at what's happening with British wildlife.
This time around, the presenters are Chris Packham, Michaela Strachan, Gillian Burke, Iolo Williams, and Megan McCubbin (who has been a wonderful addition in the last few seasons).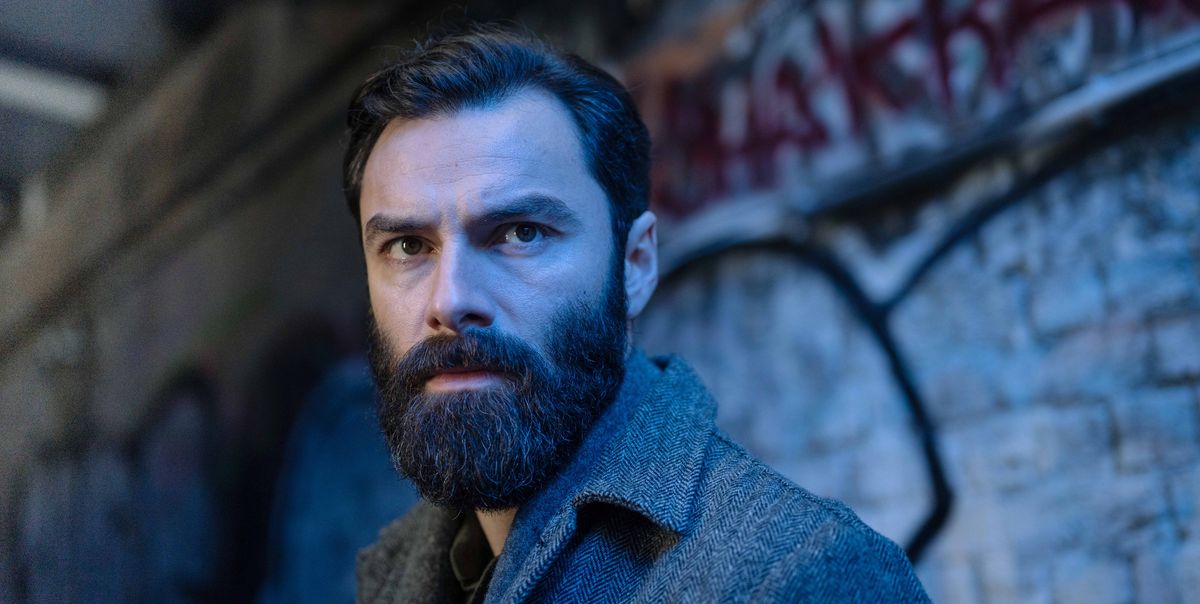 The Suspect – November 3rd on Sundance Now & AMC+
This five-episode series premieres on Sundance Now and AMC+, and it tells the story of a clinical psychologist whose life is disrupted when he's suspected to be involved in the death of a former patient. Aidan Turner (Poldark) stars.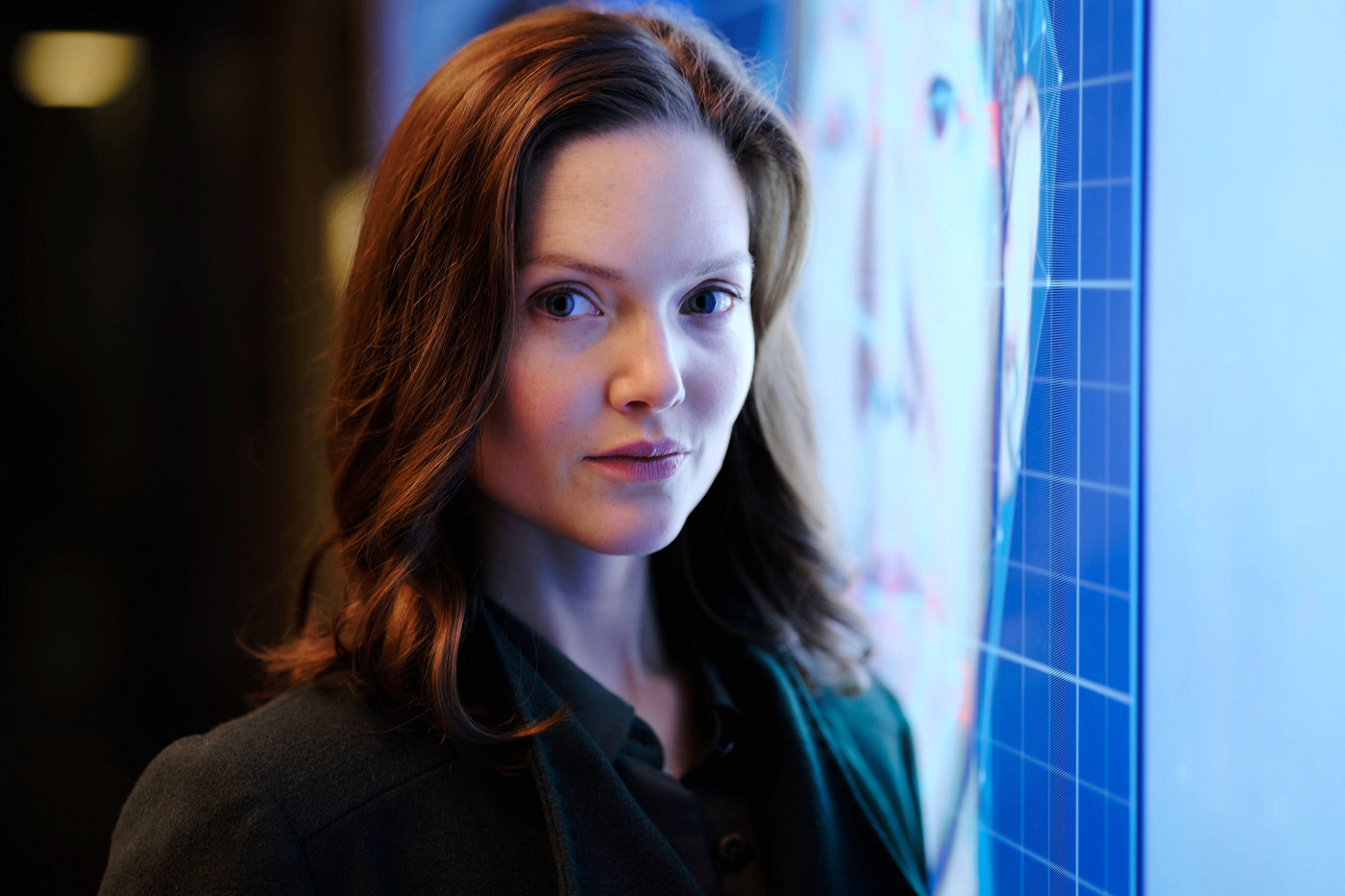 The Capture, Season 2 – November 3rd on Peacock
This high-tech British thriller stars Holliday Grainger (CB Strike) as DCI Rachel Carey, the head of a UK agency called Homicide and Serious Crime Command. In season one, she and her team uncovered a complex conspiracy surrounding a former British army corporal accused of murdering his barrister.
In season two, the action surrounds a rising politician caught up in a deepfake conspiracy.
Watch it on Peacock.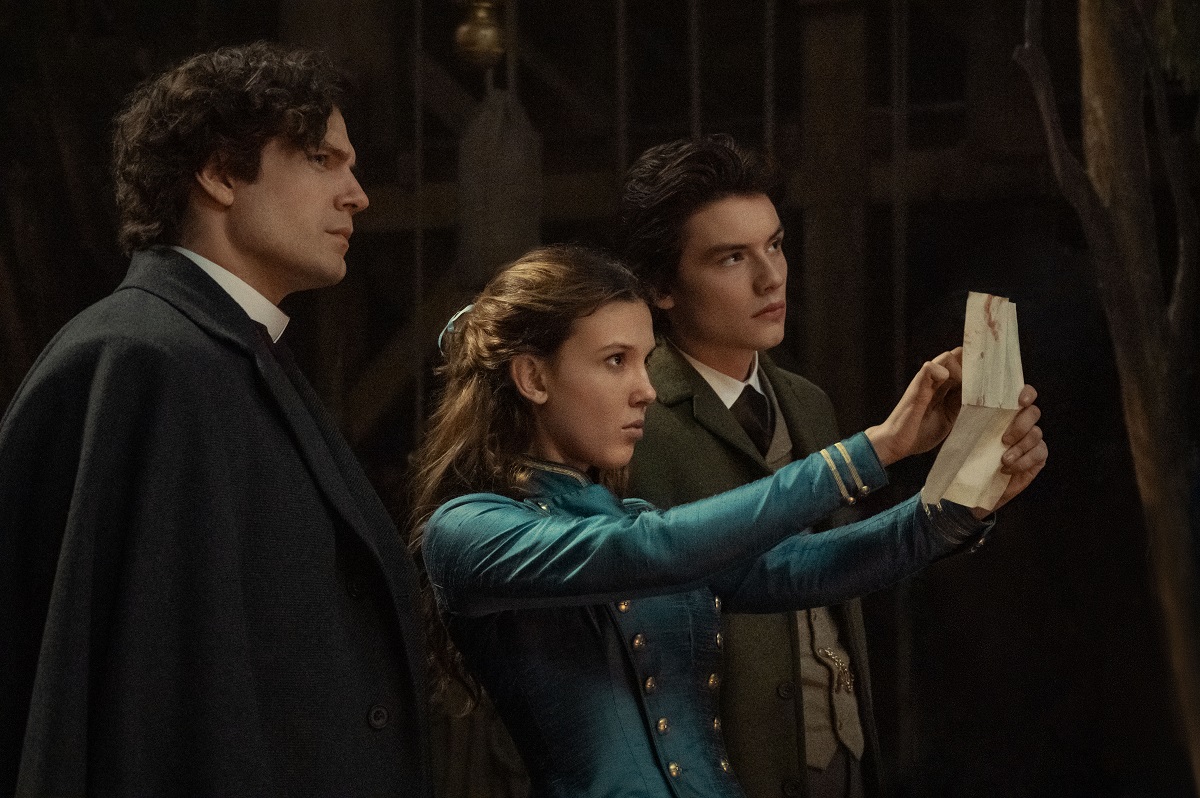 Enola Holmes 2 (Film) – November 4th on Netflix
The first Enola Holmes film introduced us to Enola, a young woman determined to follow in her brother Sherlock's footsteps. In the second outing, we see her attempting to start her own detective agency – something made more difficult by the fact that she's a woman living in a time when the world didn't have much to offer women.
Desperate for work, she'll take on the case of a penniless matchstick girl's missing sister. The case will take her to unexpected places – from dangerous factories to colourful music halls and the world of high society.
Millie Bobby Brown (Stranger Things) stars alongside Henry Cavill and Louis Partridge.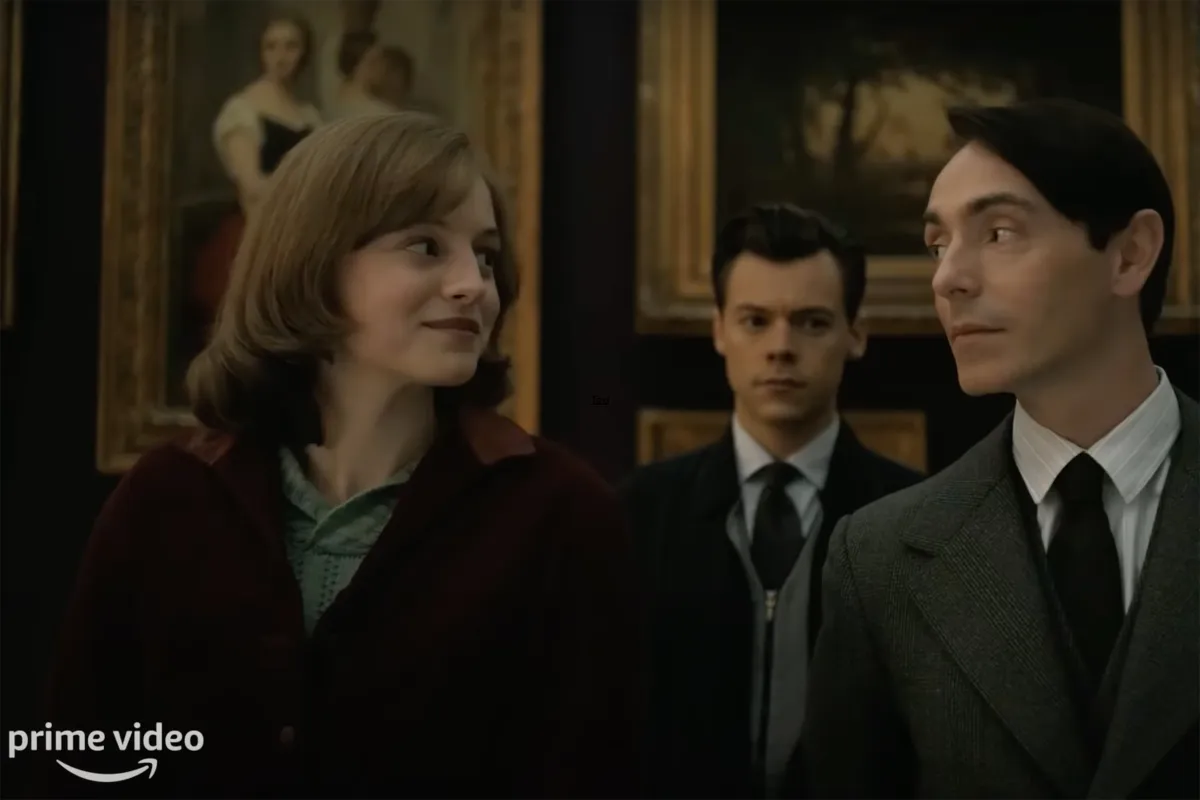 My Policeman – November 4th on Amazon Prime Video
Harry Styles leads this period drama of forbidden love and societal change. The story follows three young people – policeman Tom (Styles), museum curator Patrick (David Dawson), and schoolteacher Marion (Emma Corrin) in 1950s Britain.
The action later flashes forward to the 1990s, where the three (now played by Linus Roache, Rupert Everett, and Gina McKee) are full of regret and hopeful about fixing the past.
It's based on Bethan Roberts' novel of the same name.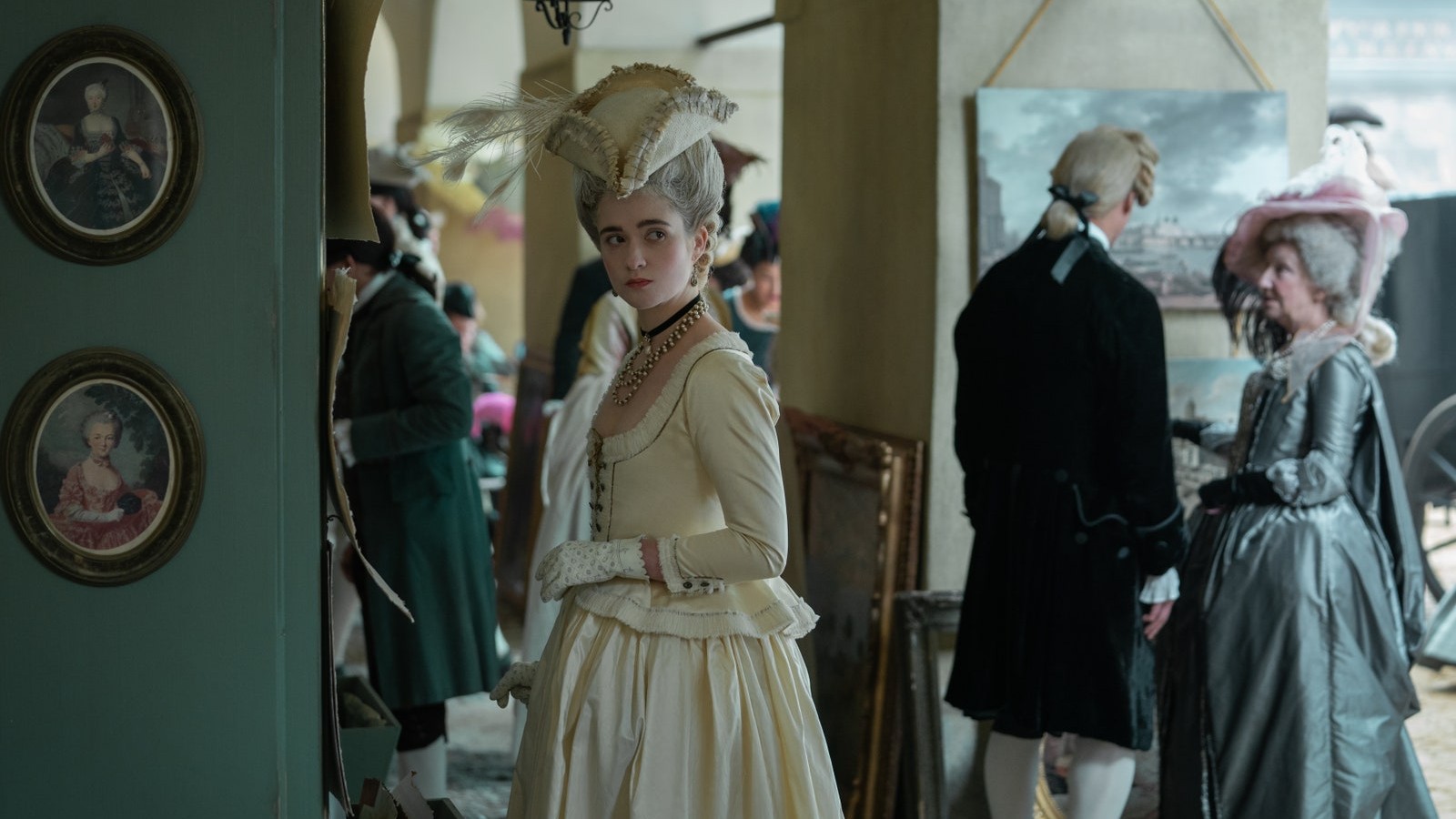 Dangerous Liaisons – Premieres November 6th on Starz
This prequel to Pierre Choderlos de Laclos' classic 18th century novel takes a look at a possible origin story for the romance between the Marquise de Merteuil and the Vicomte de Valmont in pre-revolution Paris.
Stars include Alice Englert (Top of the Lake) as Camille and Nicholas Denton (Glitch) as Pascal, along with Lesley Manville (The Crown) and Carice van Houten (Game of Thrones).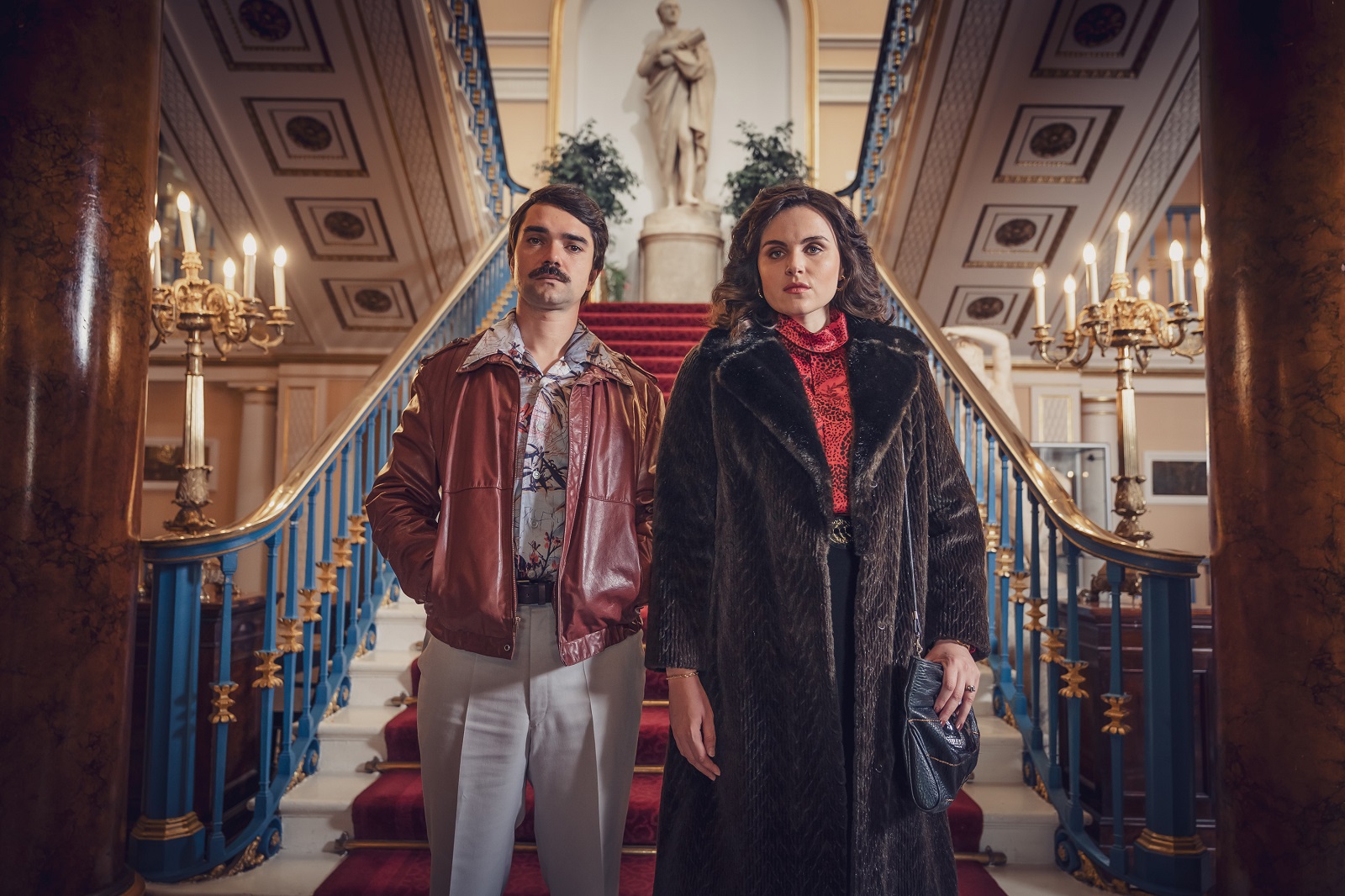 The Curse – Premieres November 7th on BritBox
This 1980s-based period drama follows a group of hopeless East London criminals as they become embroiled in one of the largest gold heists ever to occur. Based on the true story of the Brink's-Matt robbery of 1983, it's a fun tale of inept criminals failing upwards.
The series is written by the combined multi-BAFTA winning talents of Tom Davis and director James De Frond (Murder in Successville, King Gary), and Allan Mustafa, Steve Stamp and Hugo Chegwin (People Just Do Nothing) who also star alongside Davis as the calamitous cockney clowns. Karen Pirie writer and Father Brown actress Emer Kenny also appears.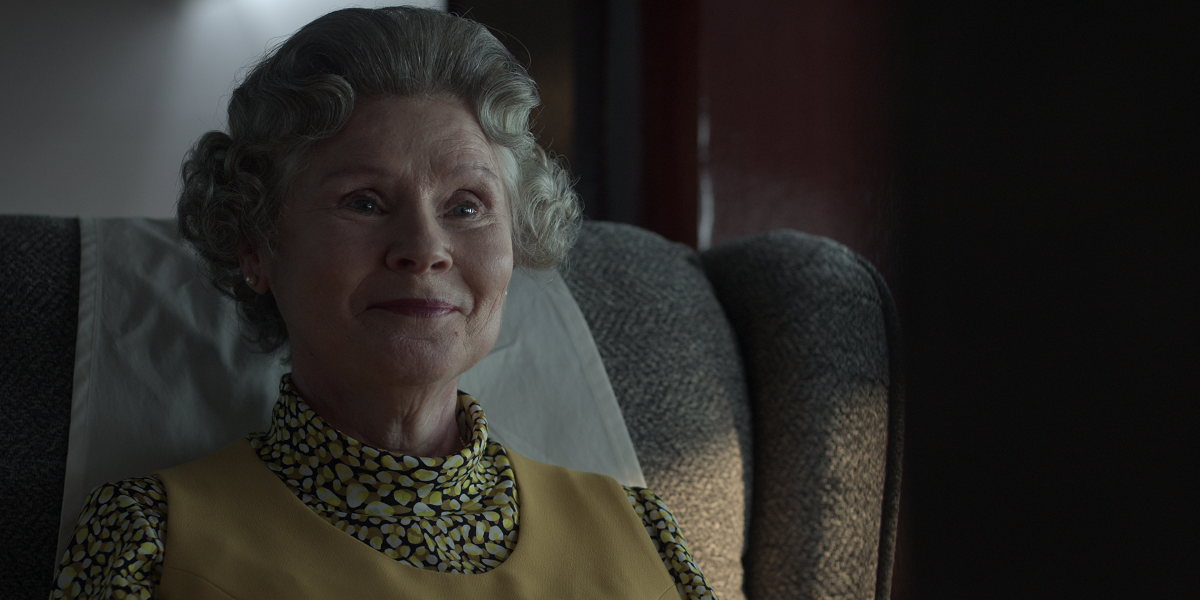 The Crown – November 9th on Netflix
We're not entirely sure we should count this among the "best", but it's certainly among the most talked-about new British TV releases in November. Now up to the 1990s, the latest season takes a tabloid-esque approach to covering some of the British royal family's most challenging years.
While no one can know what goes on behind closed doors, the latest series attempts to fill in the blanks – and not everyone is pleased, given how little time has passed since Queen Elizabeth died.
Imelda Staunton leads the new cast as Queen Elizabeth.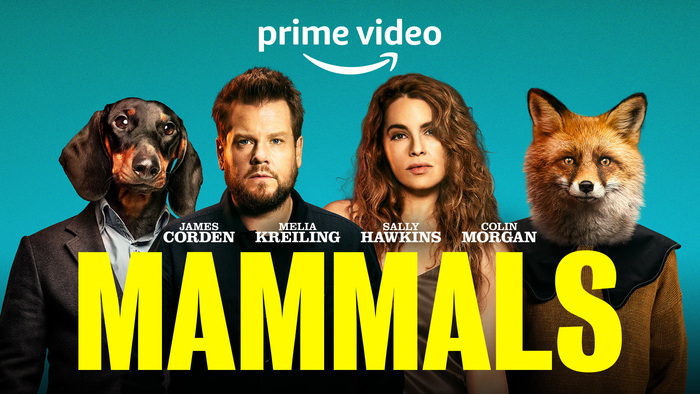 Mammals – November 11th on Amazon Prime Video
This unusual dark comedy follows a Michelin-starred chef whose happy little world is disrupted when he finds out a surprising secret about his expectant wife. James Corden (Gavin & Stacey) stars.
Watch it HERE (just the trailer until November 11th)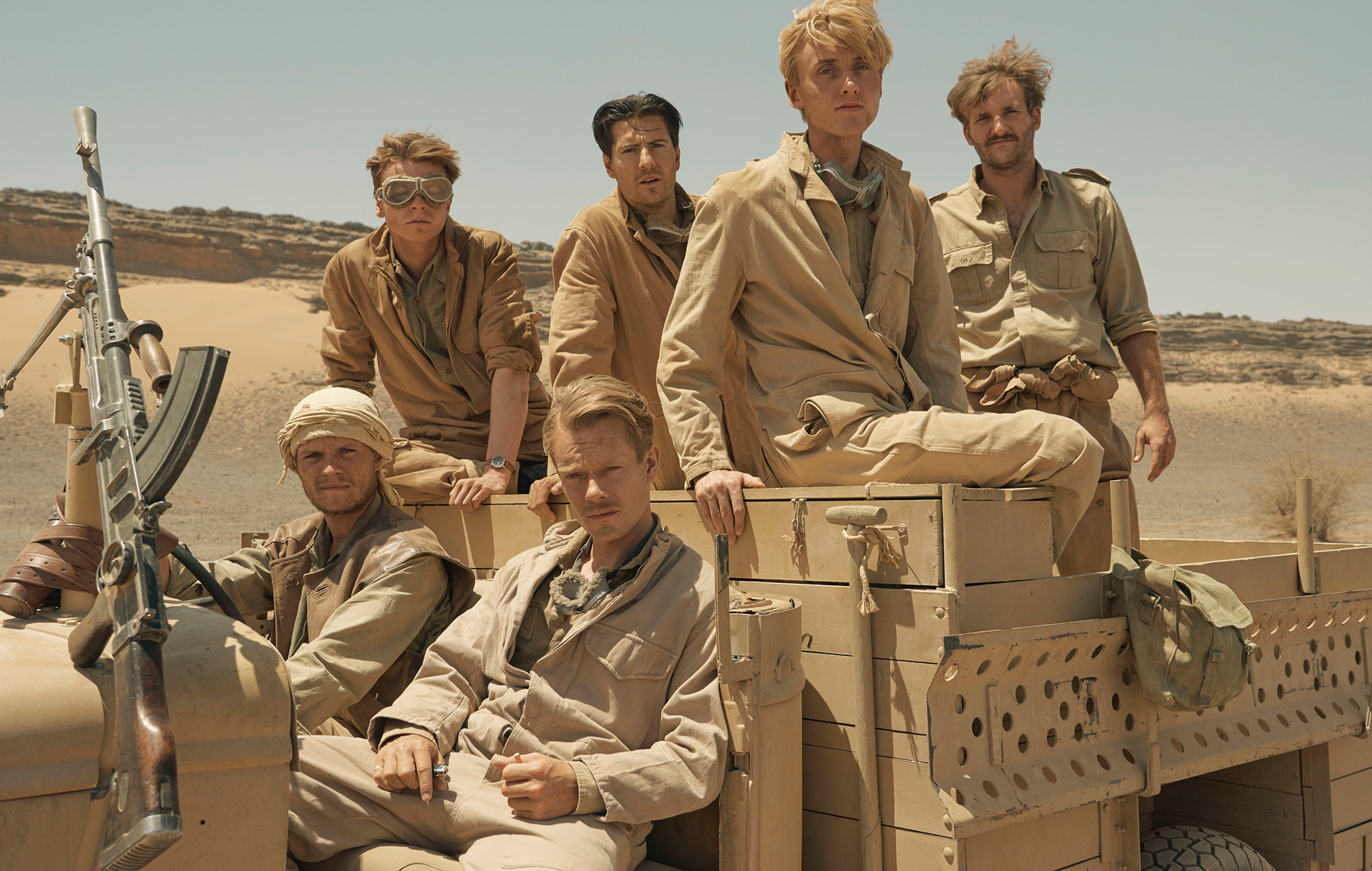 Rogue Heroes (aka SAS Rogue Heroes in the UK) – Premieres November 13th on Epix
Created and written by Steven Knight (Peaky Blinders), this period drama is based on Ben Macintyre's best seller of the same name. It dramatises the formation of Britain's Special Air Service (SAS) during WWII.
Crossfire – Premieres on November 15th on BritBox
Keeley Hawes (Bodyguard, The Durrells) stars in this action thriller by author Louise Doughty (Apple Tree Yard). It's a tale of a holiday gone wrong, where a group of gunmen take over a resort and hold everyone hostage. As holidaymakers are forced to make life and death decisions in an instant, a tale of trauma and resilience unfolds.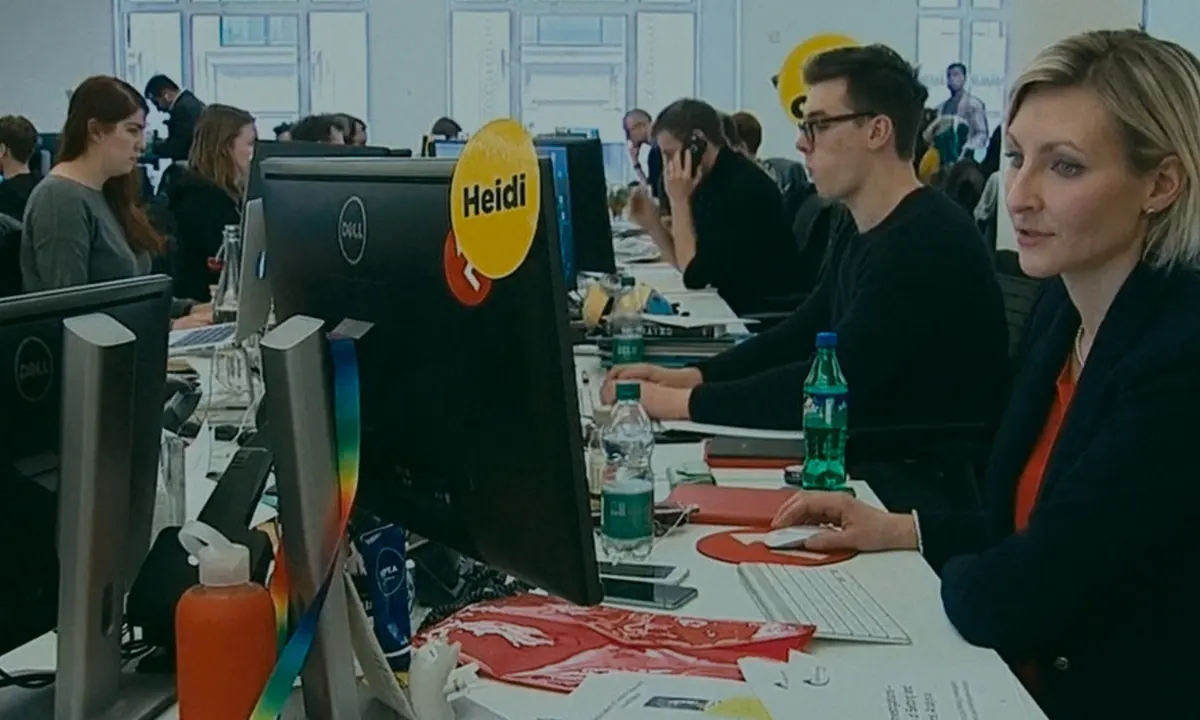 Once Upon a Time in Londongrad – Premieres November 15th on Peacock
Presented by Heide Blake of Buzzfeed News, this controversial docuseries takes a look at more than a dozen mysterious deaths in the UK – all of which are alleged to have ties to Russia. The Guardian called it "a blazing fireball that could topple our democracy".
The Dry – Premieres on Sundance Now & AMC+ on November 17th
Though technically Irish, Ireland is part of the British Isles, and that's close enough for us (plus, BritBox UK commissioned the series in association with Screen Ireland, ITV Studios, and RTE).
This 8-episode dramedy stars Roisin Gallagher as Shiv Sheridan, a young woman who returns home to Dublin after years of partying in London. Handling family while also trying to stay sober will not prove easy.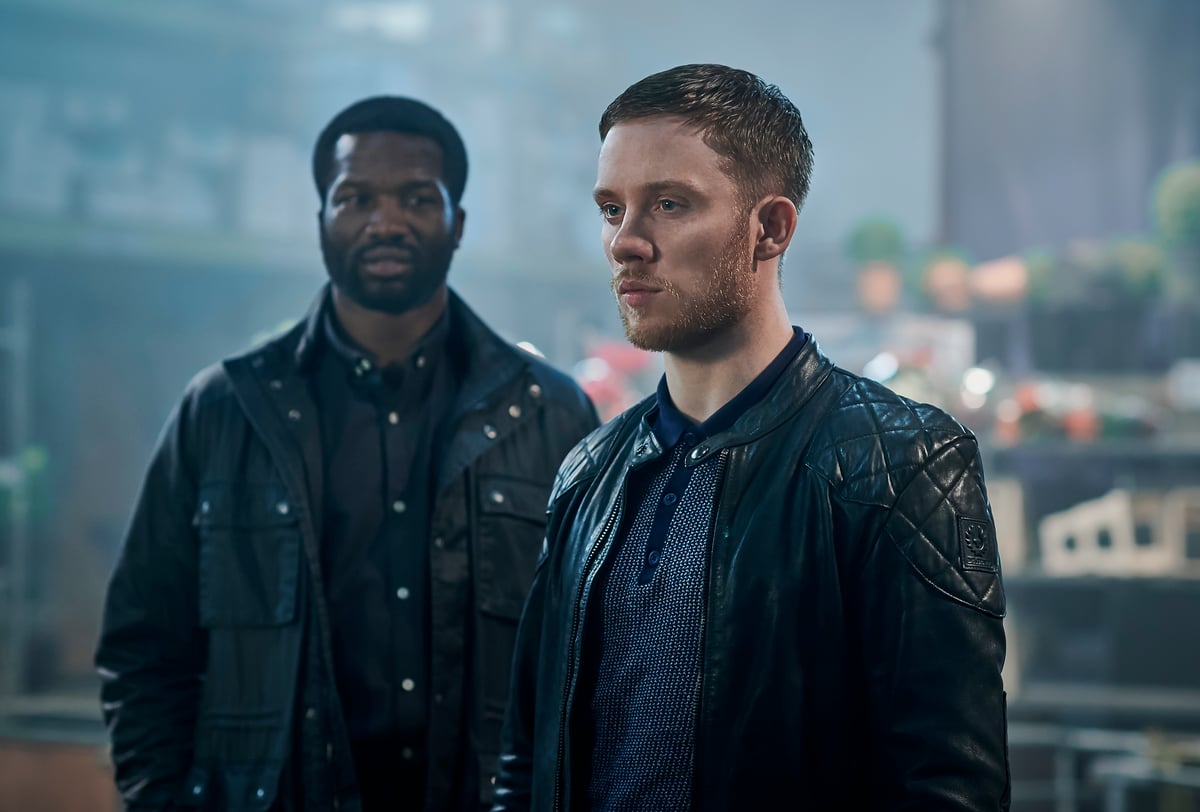 Gangs of London, Season 2 – Premieres November 17th on AMC+
This popular British action-crime series takes a look at the international gangs that control the power in London, along with the power vacuum left when the head of a major crime family is killed.
Season 2 finds everyone in turmoil, struggling to rebuild and get back to some kind of normal. We'd say more, but we don't want to spoil season 1 for anyone who hasn't yet seen it.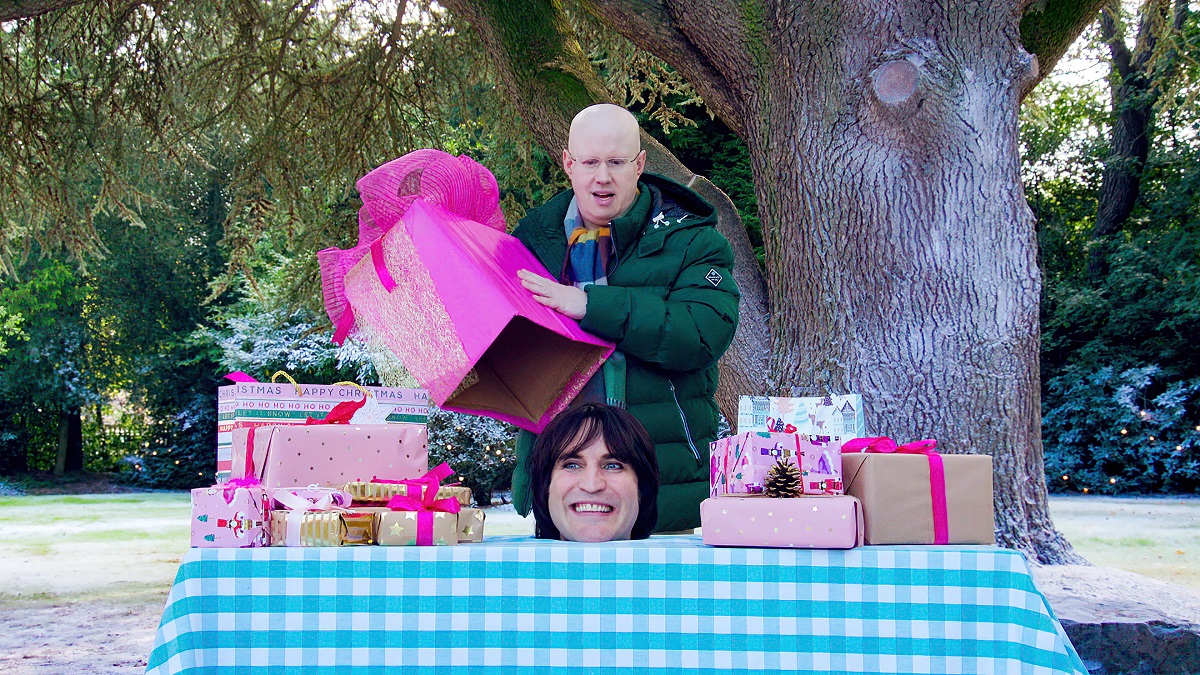 The Great British Baking Show: Holidays, Season 5 – Premieres November 18th on Netflix
This hit baking competition series sees judges Prue Leith and Paul Hollywood returning to give feedback on another set of Yuletide bakers.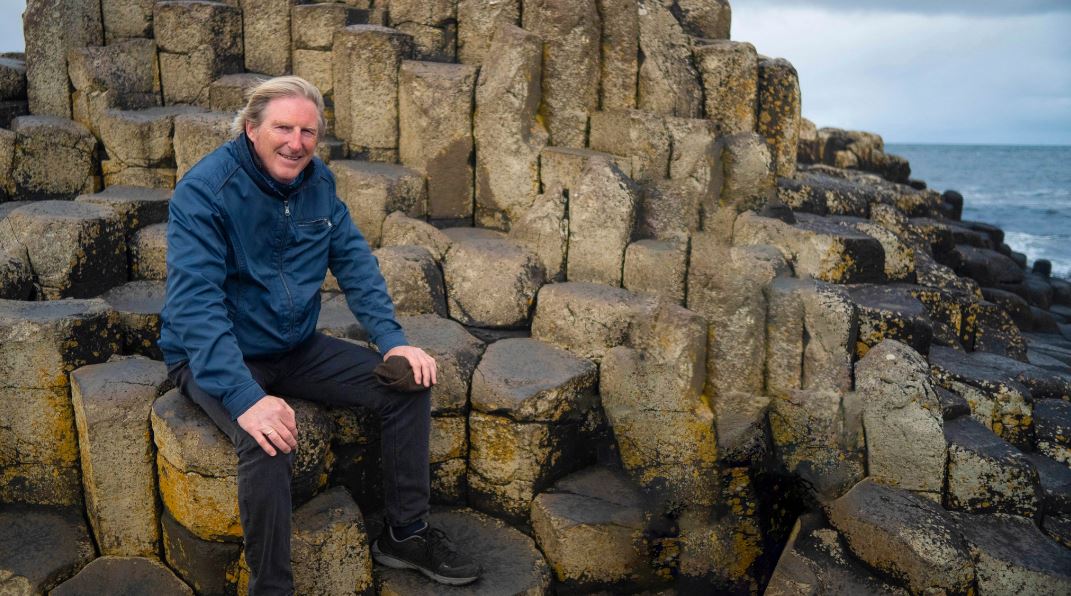 Adrian Dunbar's Coastal Ireland, Season 2 – Premieres November 21st on Acorn TV
Award-winning Irish actor Adrian Dunbar (Line of Duty) reconnects to his homeland in this fun series exploring the wild coastal regions of Ireland. Over the course of two more episodes, he explores breathtaking scenery, tries unique local foods, and takes us to locations he (and many of us) always wanted to see.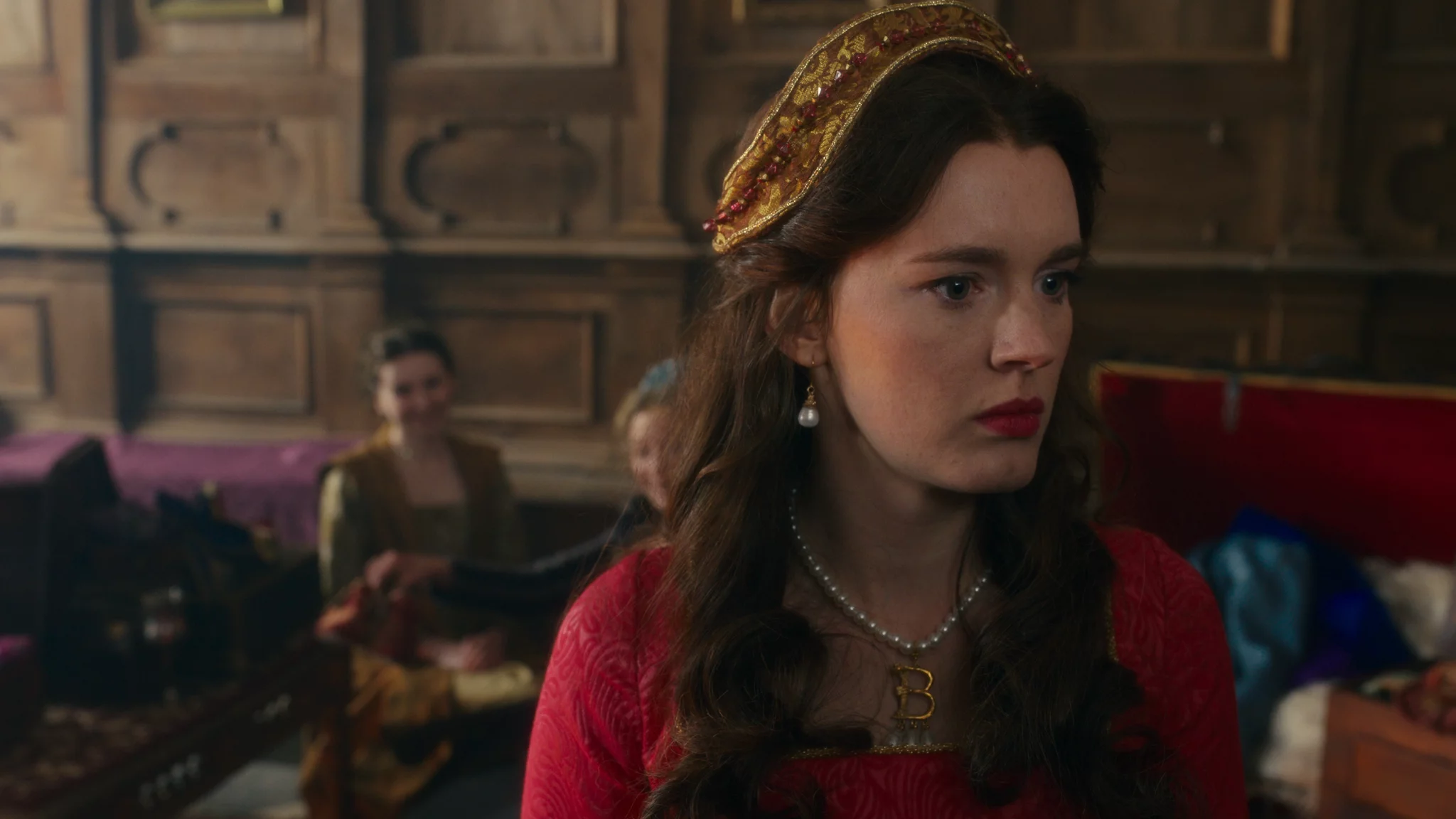 Blood, Sex, & Royalty – Premieres November 23rd on Netflix
This uniquely steamy docuseries shines a modern lens on historic British royal drama. We'll get a look at the intense pressure on Anne Boleyn as she attempts to produce a male heir and makes enemies as she goes.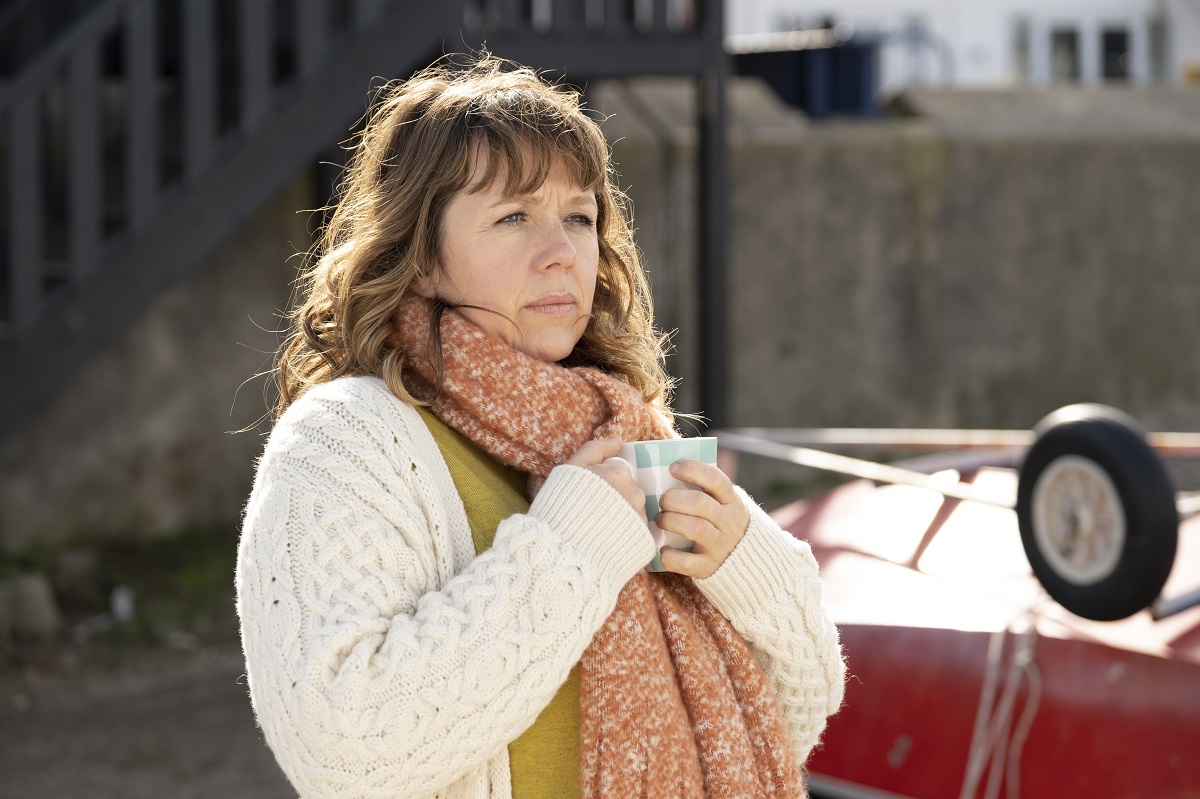 Whitstable Pearl, Season 2 – Premieres November 28th on Acorn TV
Based on Julie Wassmer's Whitstable Pearl books, this mystery series follows the middle-aged Pearl Nolan – oyster restaurateur by day, private investigator in her free time. Once a struggling single mum, her boy is older now and she's able to pursue her dream of investigative work while also catching the eye of newly-transplanted-from-London police investigator Mike McGuire.
The whole thing is set against the backdrop of the gorgeous coastal town of Whitstable in Kent (that's in southeastern England near Canterbury, for those not up on their UK geography).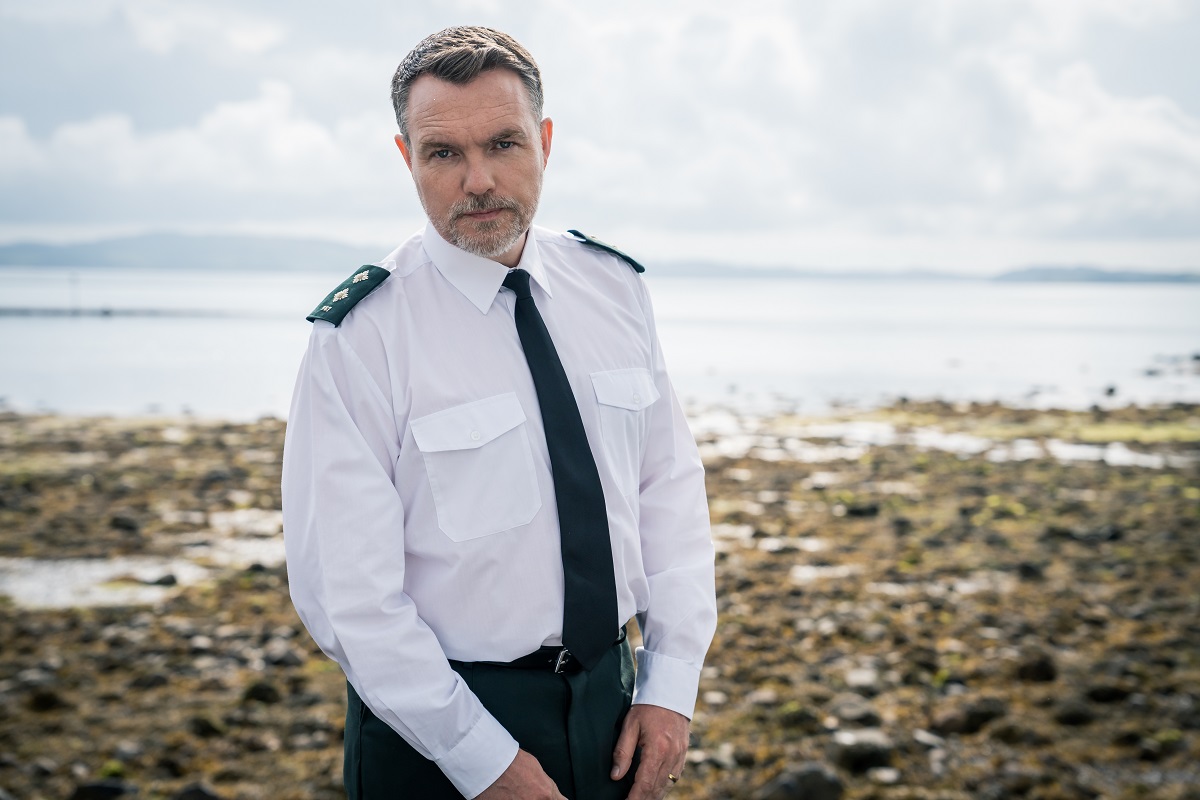 Hope Street, Season 2 – Premieres November 28th on BritBox
After a dramatic first season finale, this Northern Irish soap opera returns for another season. This time, the officers of Port Devine are joined by a new detective, Al Quinn, who'll have to balance his devotion to work with the need to protect his strong-willed daughter.
Looking for More British TV Suggestions?
Around here, we have suggestions for everything. Here are a few lists you might enjoy: