British TV Shows on MGM+ (Formerly Epix) in the US
In some cases, we earn commissions from affiliate links in our posts.
Last Updated on November 9, 2023 by Stefanie Hutson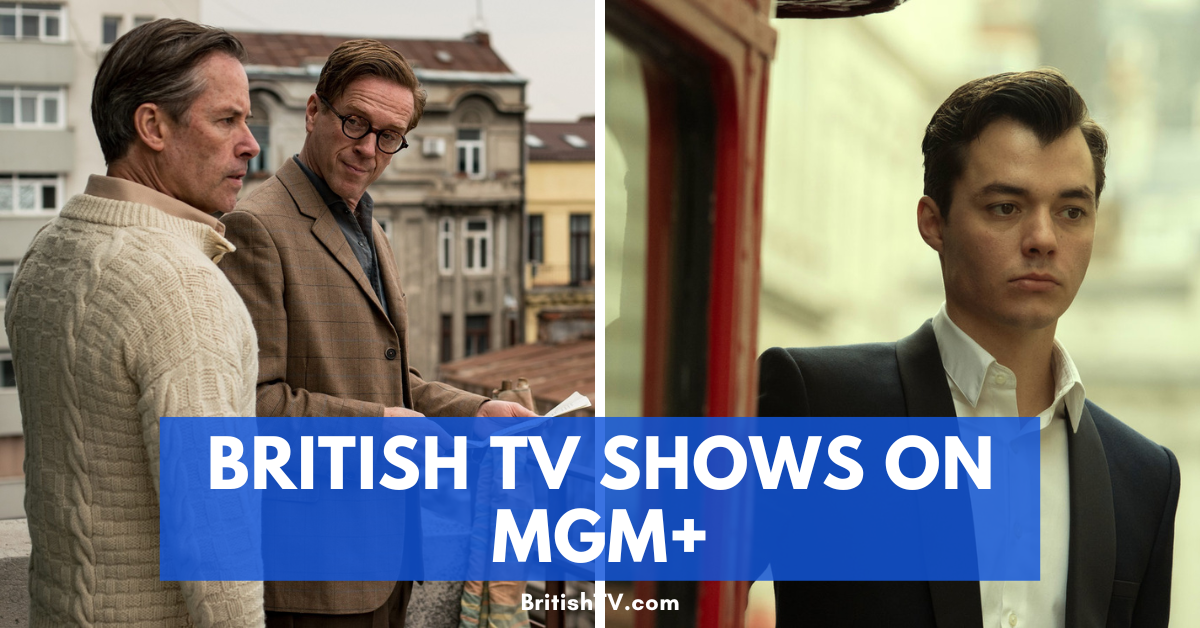 Increasingly, British TV shows are being spread out across a vast landscape of streaming services. Many are exclusive to the services, often the result of those shows being co-produced by the company that owns the streaming service.
As annoying as this is for those of us who would prefer a "one and done" streaming solution, the minor upside is that the "golden age" of TV and streaming has created greater demand for British TV shows outside the UK, and that has resulted in greater total output. And hey, we can always switch services from month to month so we're not on the hook for 30 different $5-10 bills.
We say that because this is yet another post about a less-common streaming service (for British TV fans) offering a number of quality British (or slightly British) TV shows.
Enjoy posts about which British TV shows are on different services? Be sure to check out:
What is MGM+ (Formerly Epix)?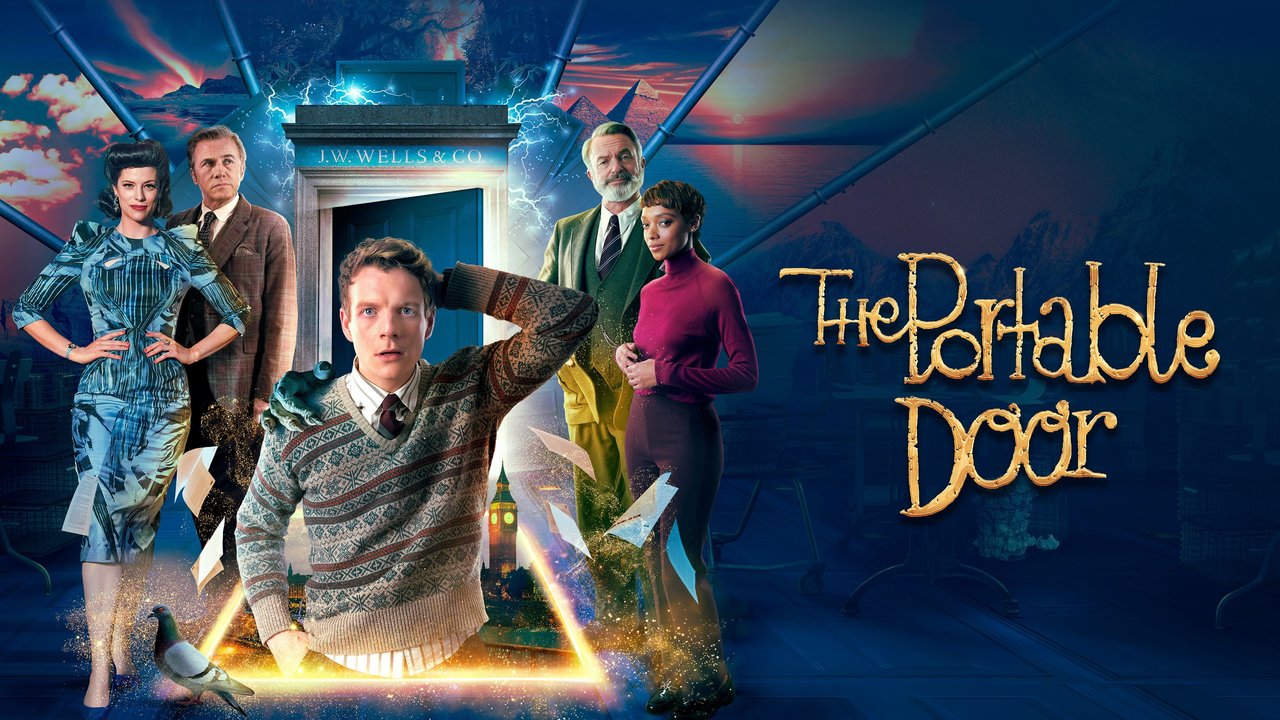 MGM+ is a channel and streaming service owned by MGM, which itself is a subsidiary of Amazon's MGM Holdings. While the majority of their content seems to be films (both recent and retro), they also have an increasing number of original TV productions – some of them British, British-American co-productions, or shows featuring British leads.
Even if you decide to subscribe to MGM+ in order to watch a few British shows, we strongly recommend browsing their listings, as they have loads of great films and documentaries. At time of writing, that included the 2023 film The Portable Door, in which a couple of interns discover their London-based employers are attempting to disrupt the world of magic.
British TV Shows You Can Stream on MGM+ (Formerly Epix) in the US
The list below is in alphabetical order, and all titles were available at time of writing.
A Spy Among Friends (2022)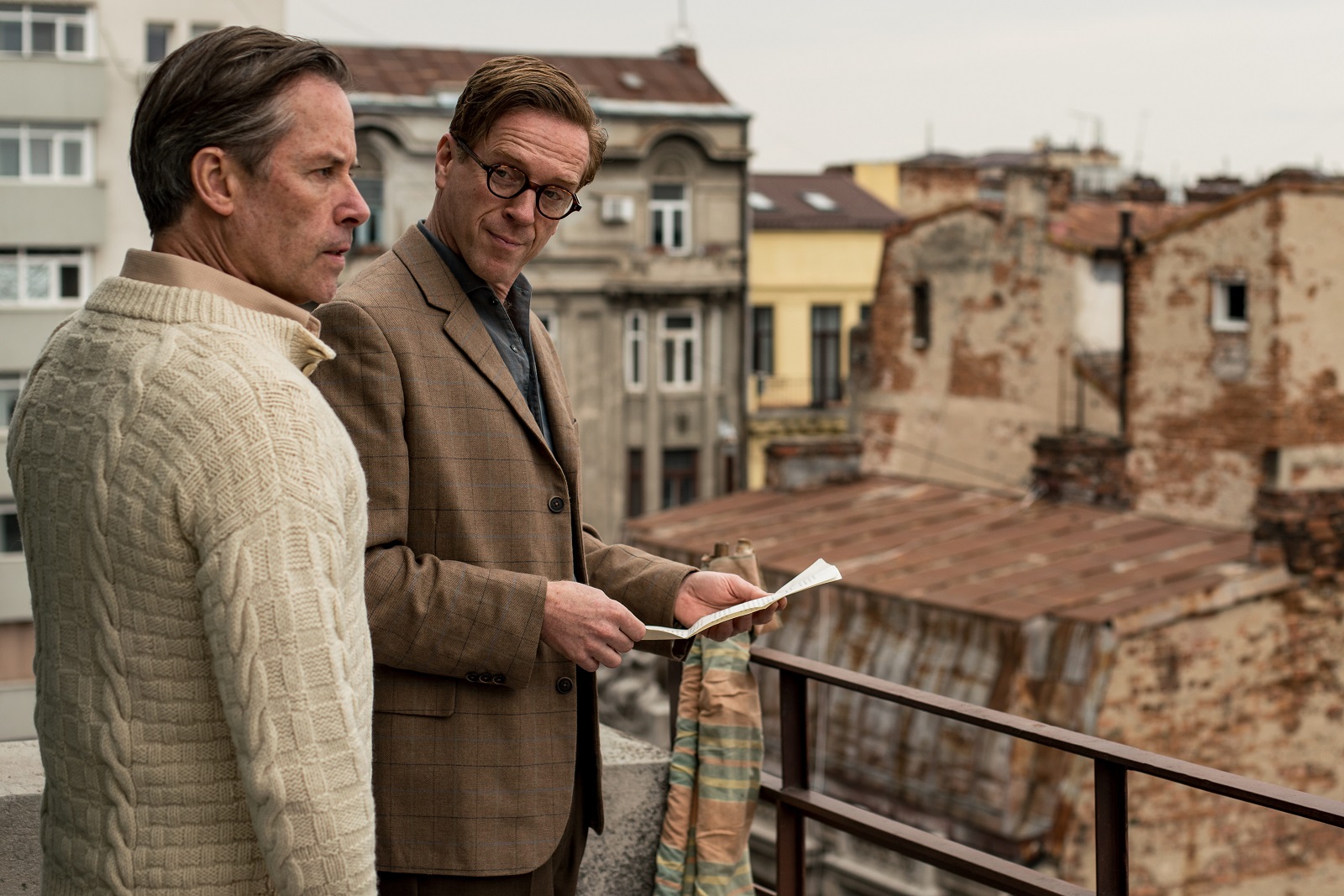 Based on Ben Macintyre's book of the same name, this spy thriller is a dramatisation of the story of Nicholas Elliott (Damian Lewis, Billions) and Kim Philby (Guy Pearce, Jack Irish), two British spies who maintained a friendship throughout their lives.
Unfortunately for everyone involved, Philby was the most notorious Soviet double agent in history. The discovery of his betrayal happened at the height of the Cold War, with serious personal and national intelligence implications. Watch it HERE.
Belgravia (2020)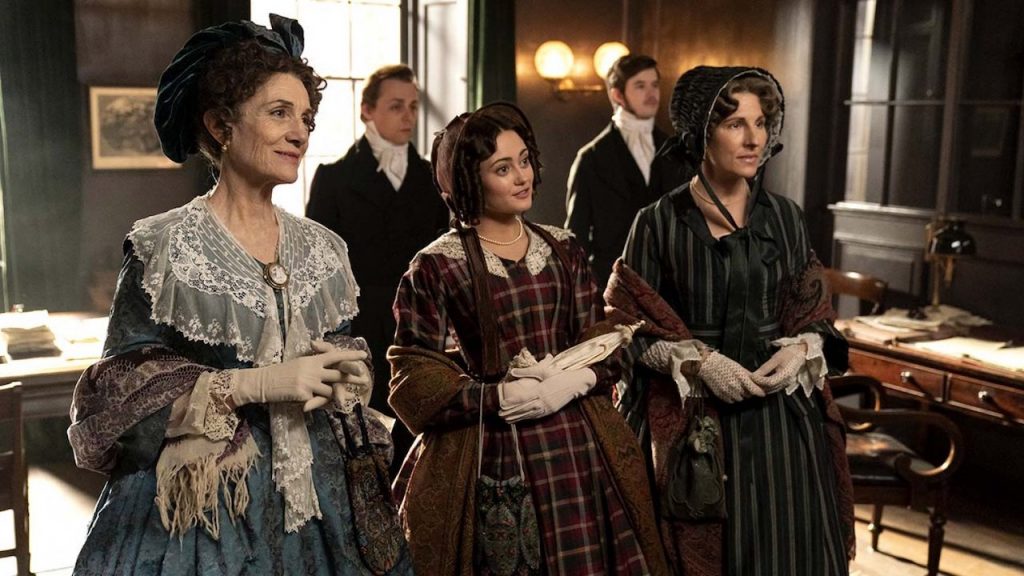 Belgravia's story opens on the eve of Napoleon's battle against the Duke of Wellington at Waterloo, taking place at a high society ball attended by a number of people who will go on to die in the conflict. It then picks up decades later when a newly emerging upper class begins to butt heads with the established upper classes. Even then, the events of 25 years prior continue to resonate.
Julian Fellowes (Downton Abbey) is the creator of this period drama, and a second season will be coming at some point in the future. Watch it HERE.
Berlin Station (2016 to 2019)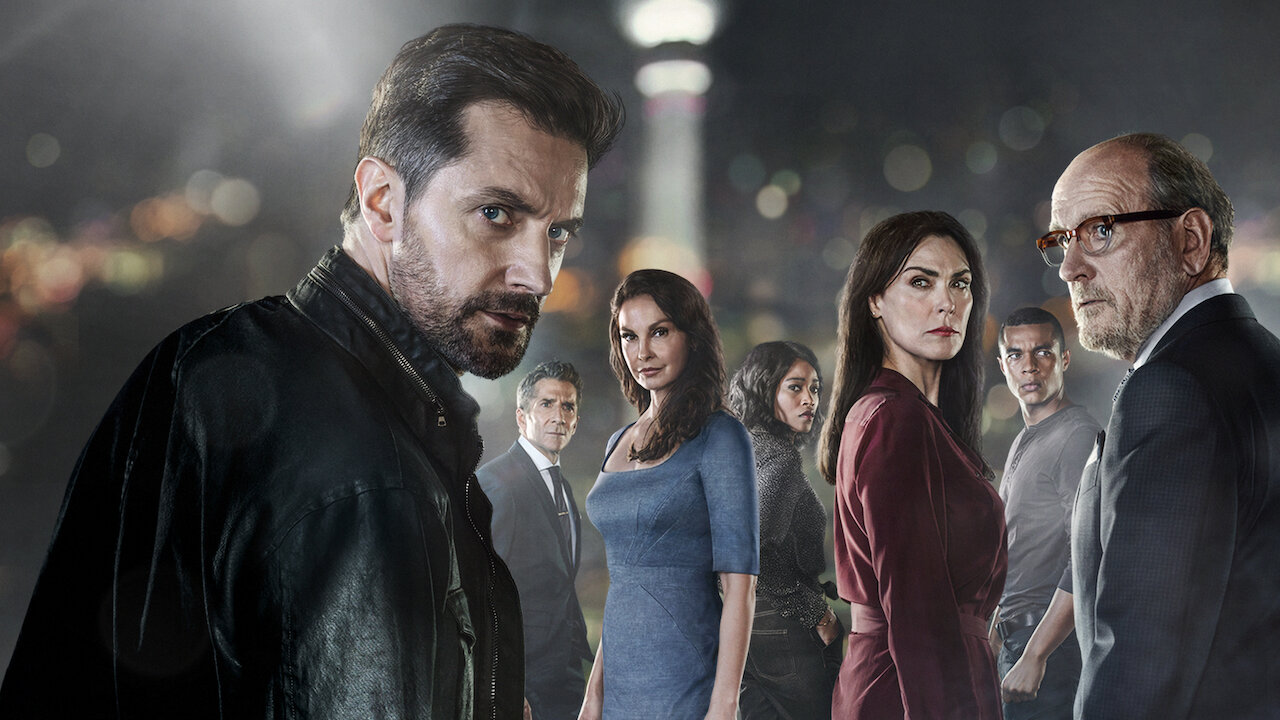 Though American, this series stars Englishman Richard Armitage and Welshman Rhys Ifans. It follows Daniel Miller (Armitage), a man with a clandestine mission to uncover the source of a CIA leak at a station in Berlin, Germany. Watch it HERE.
Brittania (2017 to present)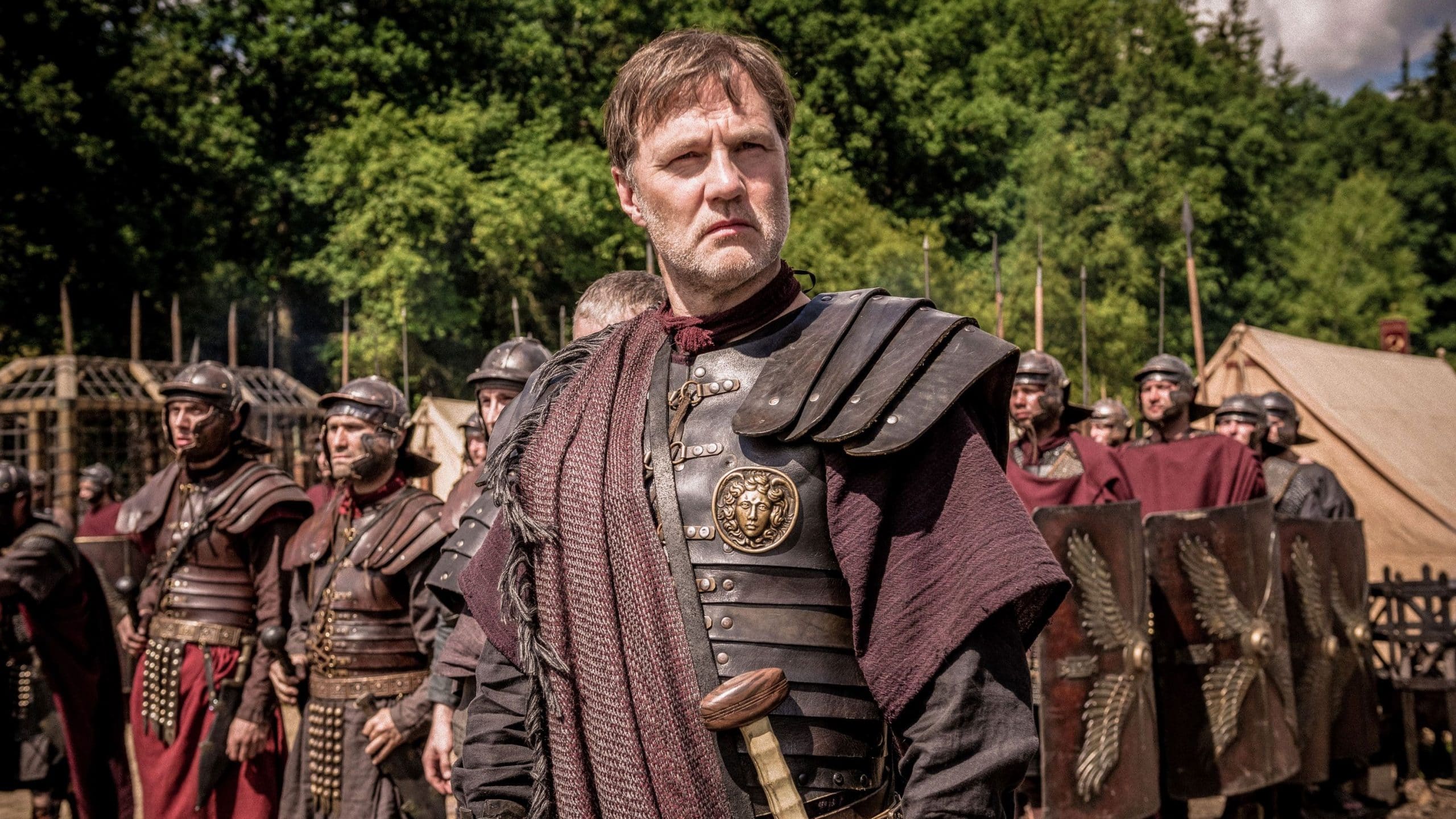 This US-UK co-production offers a historical fantasy take on the Roman invasion in 43AD Britannia. It follows the complex power struggles between the native Celtic tribes, the Druids, and the invading Roman army, led by General Aulus Plautius. Watch it HERE.
Condor (2018 to present)
Max Irons (son of British acting legend Jeremy Irons) stars in this thriller about a young CIA analyst who happens upon a plan that threatens millions. When his office is massacred, he's forced from the office into the real world. Watch it HERE.
Deep State (2018 to present)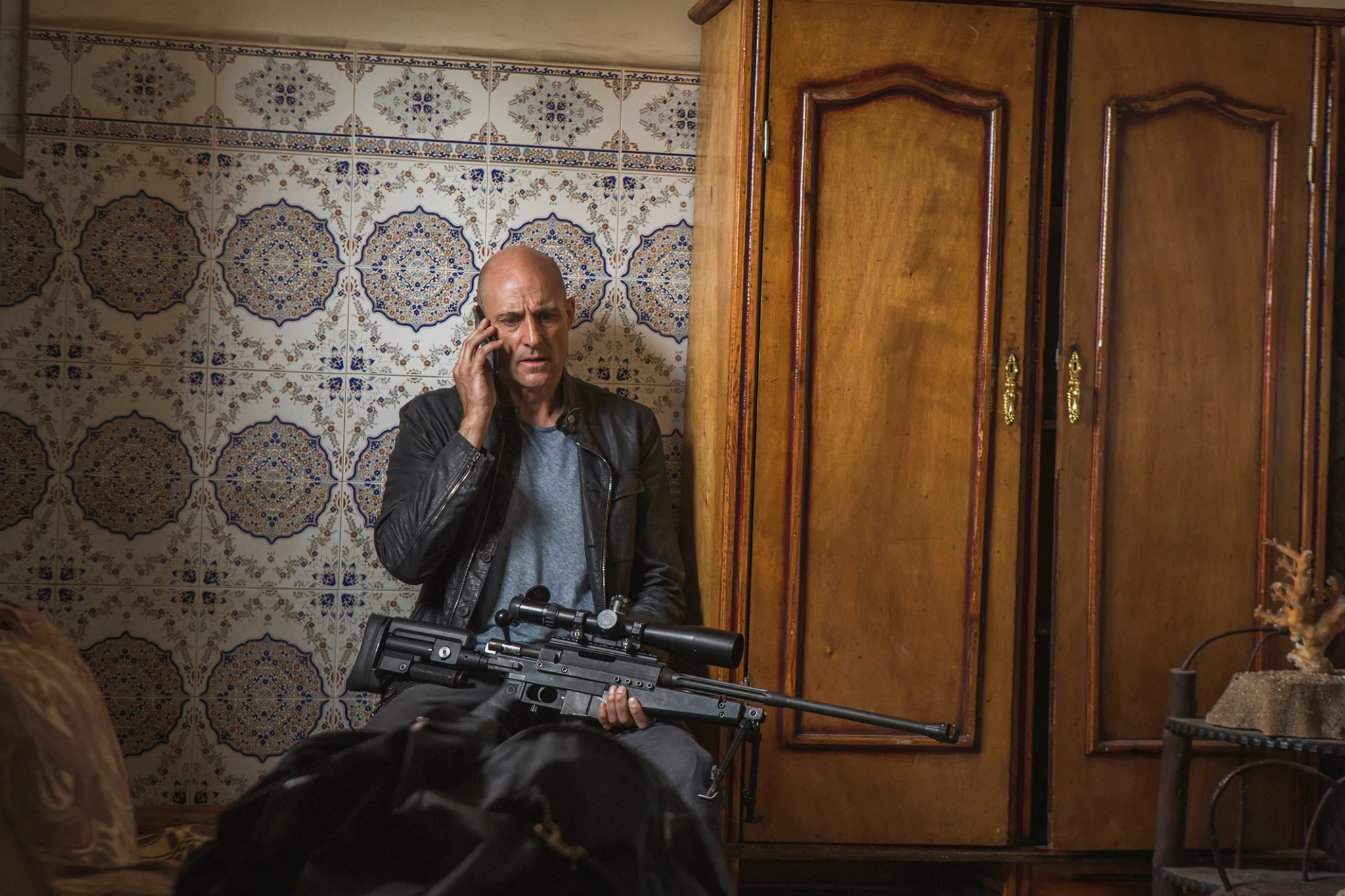 Mark Strong (The Imitation Game) stars as Mark Easton, a former MI6 agent who returns to the field to avenge the death of his son. Watch it HERE.
Domina (2021)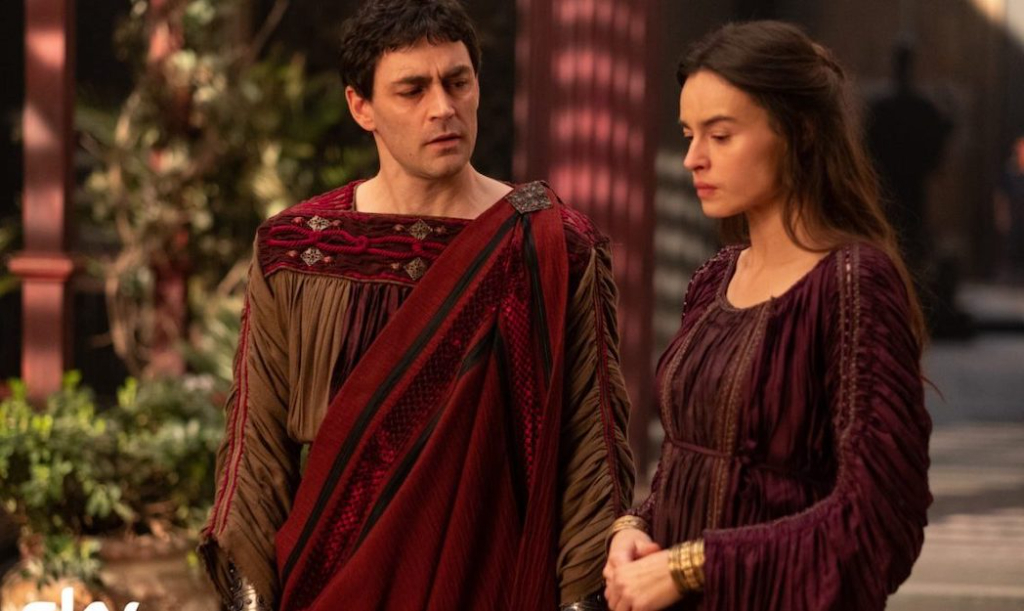 This British-Italian co-production takes a look at the politics and power struggles of Ancient Rome from a female perspective. Watch it HERE.
Pennyworth (2019 to 2022)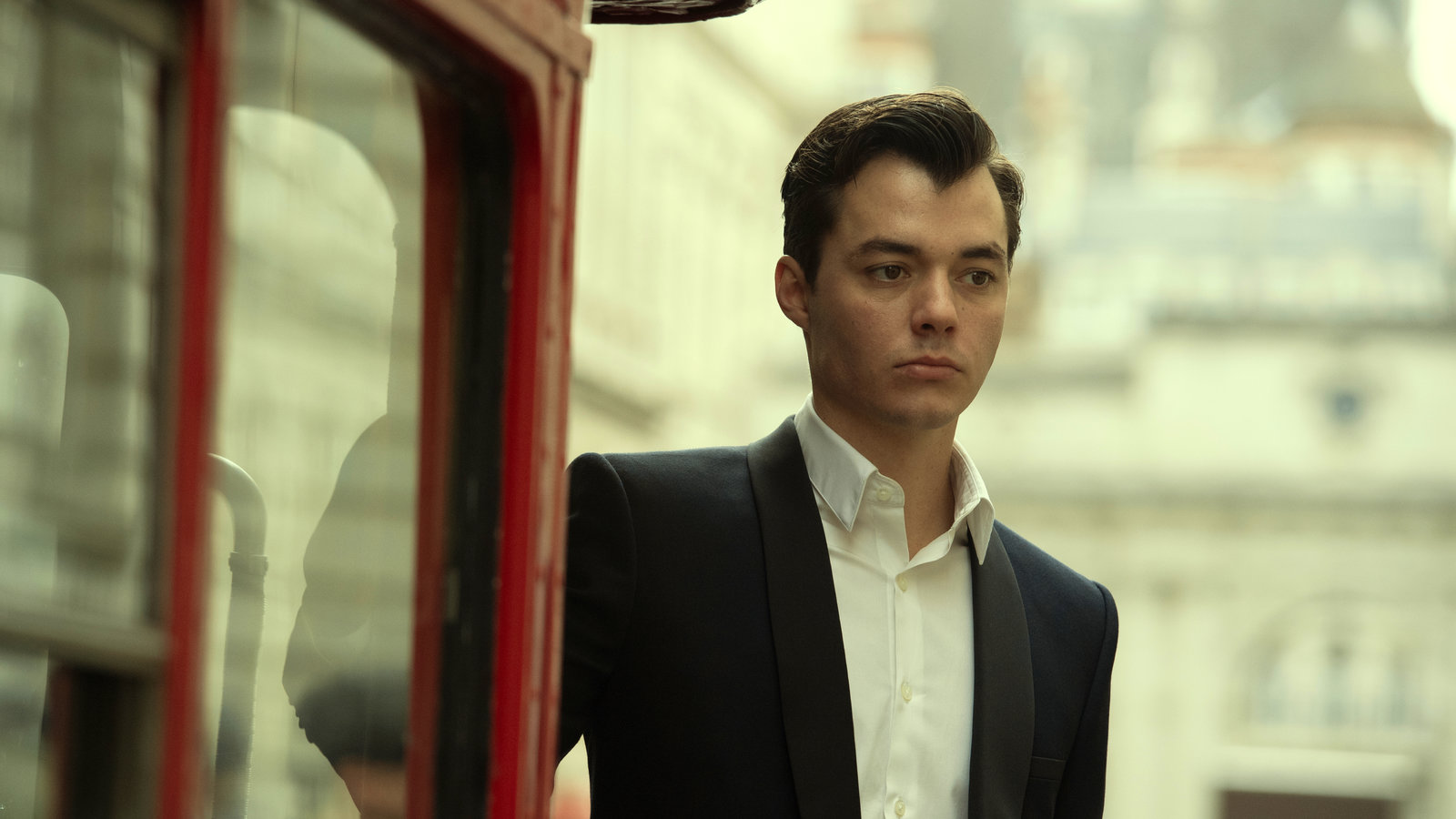 Jack Bannon (Endeavour) stars as Alfred Pennyworth, a former British SAS soldier who will ultimately become Batman's butler. Though it's an American production, it was filmed around southern England (including London and Kent) and the cast was primarily British.
Endeavour fans will be quick to notice that Alfred Pennyworth is played by Jack Bannon (aka Sam Thursday). Watch it HERE.
Perpetual Grace, LTD (2019)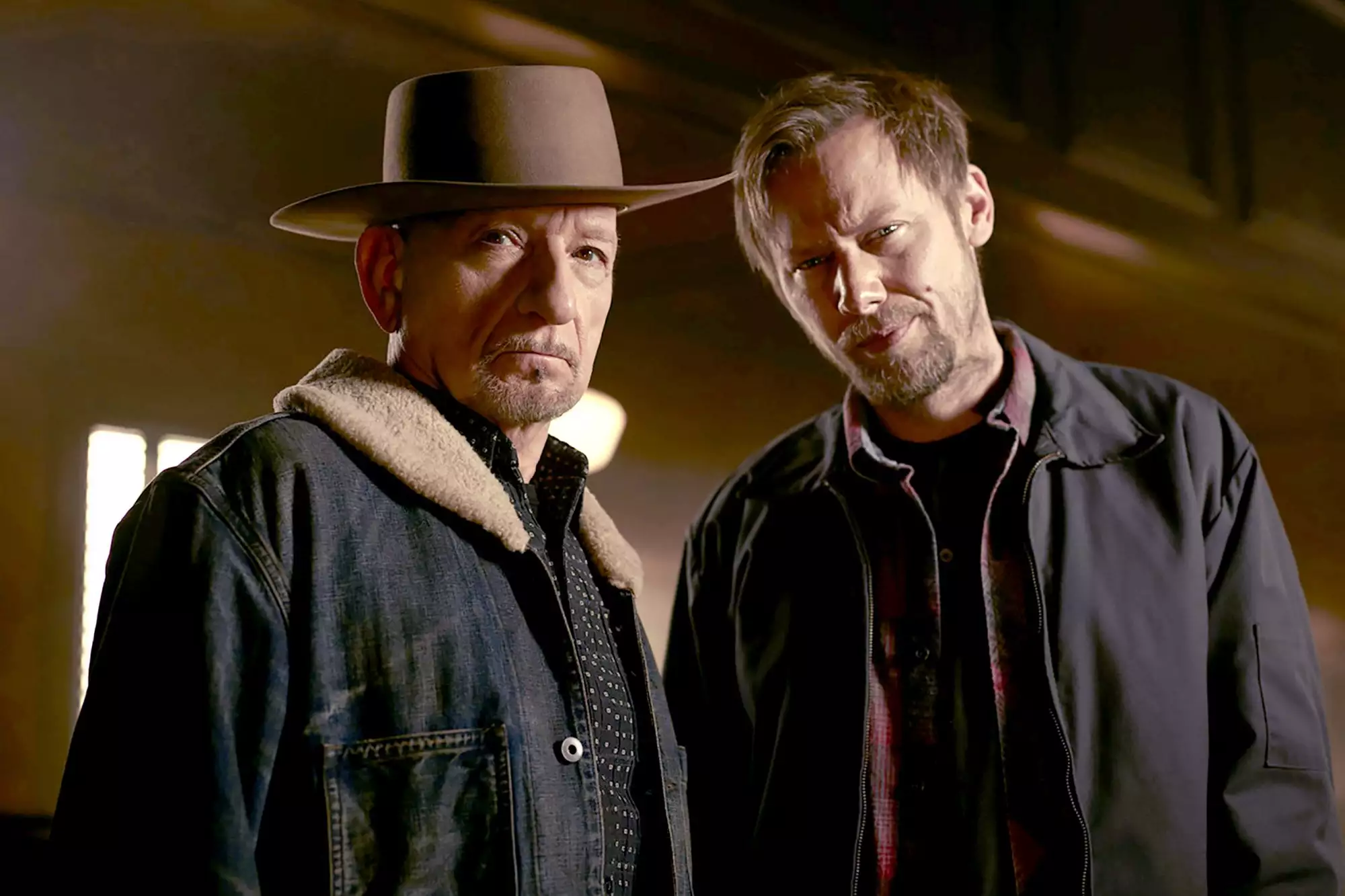 Sir Ben Kingsley stars as Pastor Byron Brown in this series about a young grifter who attempts to prey on a pastor who's more dangerous than he initially appears. Watch it HERE.
Rogue Heroes (2022 to present)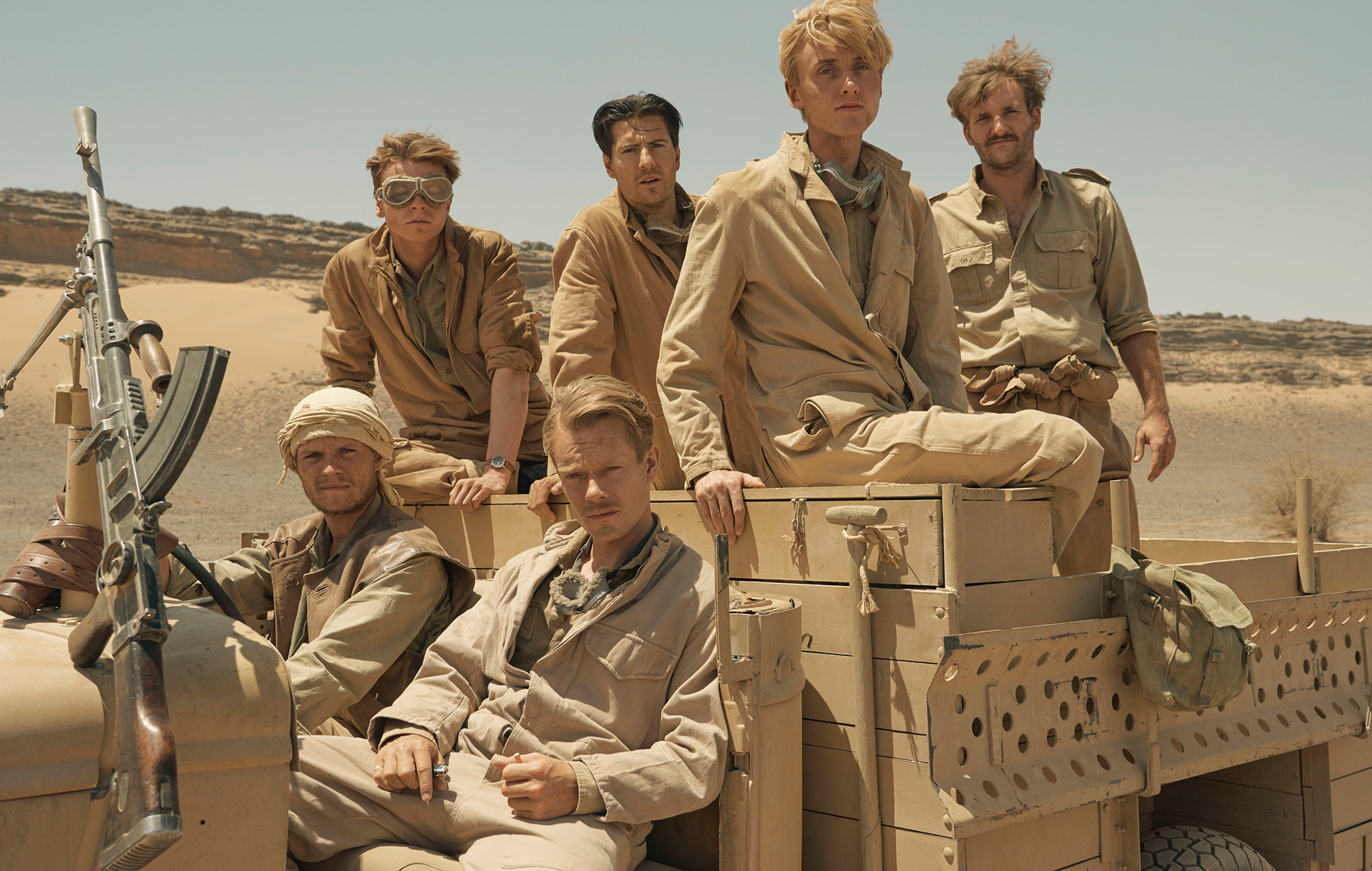 This World War II-era period drama follows British Army officer David Stirling during the creation of the Special Air Service (SAS). The series has been renewed for a second season. Watch it HERE.
War of the Worlds (2019 to present)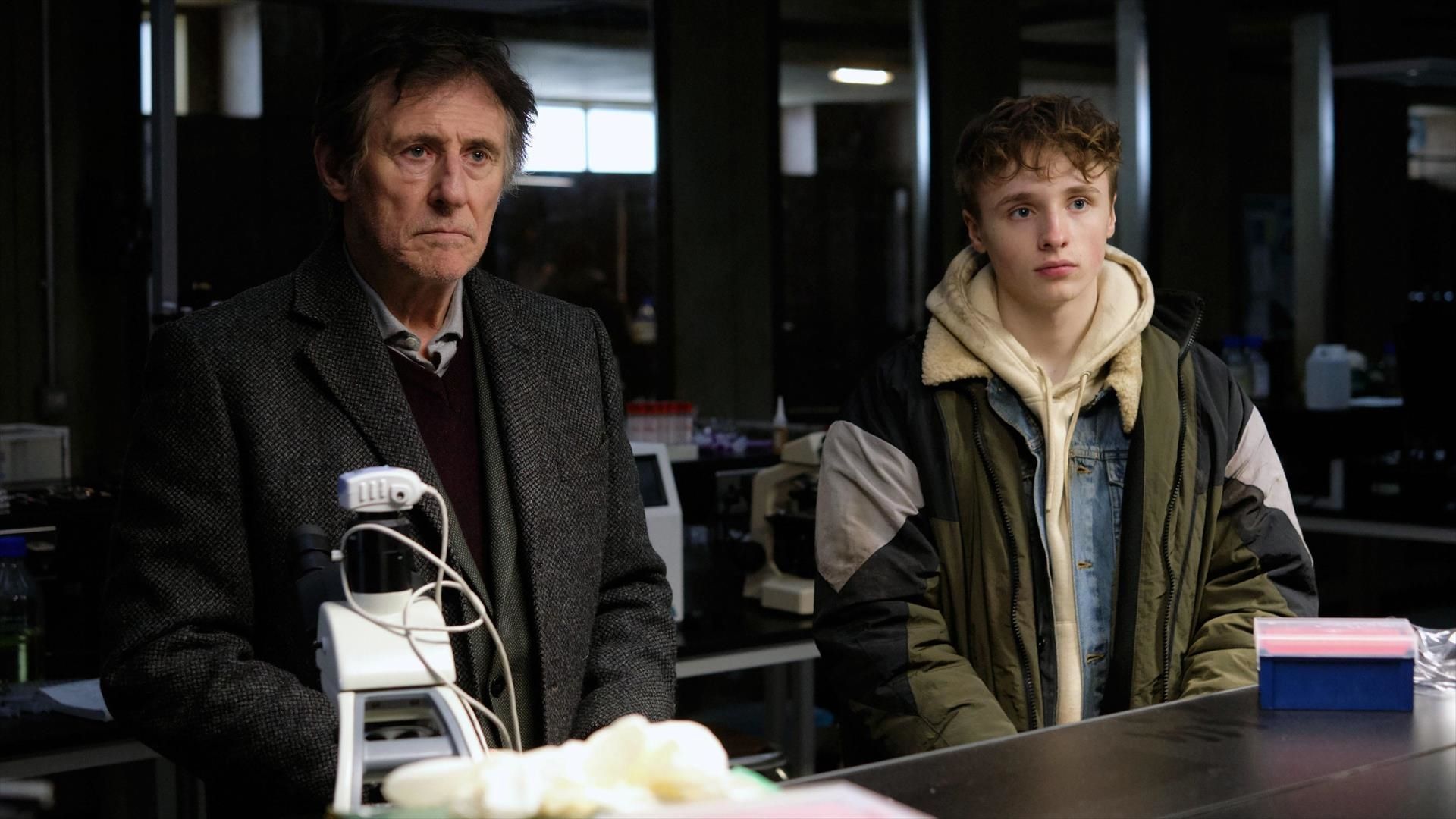 Not to be confused with the 2019 British production, this adaptation of the H.G. Wells classic is worthy of mention here for a few reasons. Aside from Wells himself being English, stars Gabriel Byrne, Natasha Little, Stephen Campbell Moore, Aaron Heffernan, Ty Tennant (David's adopted son) and Daisy Edgar-Jones all hail from the British Isles. American Elizabeth McGovern (Cora Crawley in Downton Abbey) also appears. Watch it HERE.
Need More British TV Viewing Suggestions?
We have loads of lists and resources here on the site. Check out: