Inside Outside Home & Garden Channel: British Gardening Shows & More
In some cases, we earn commissions from affiliate links in our posts.
Last Updated on July 13, 2020 by Stefanie Hutson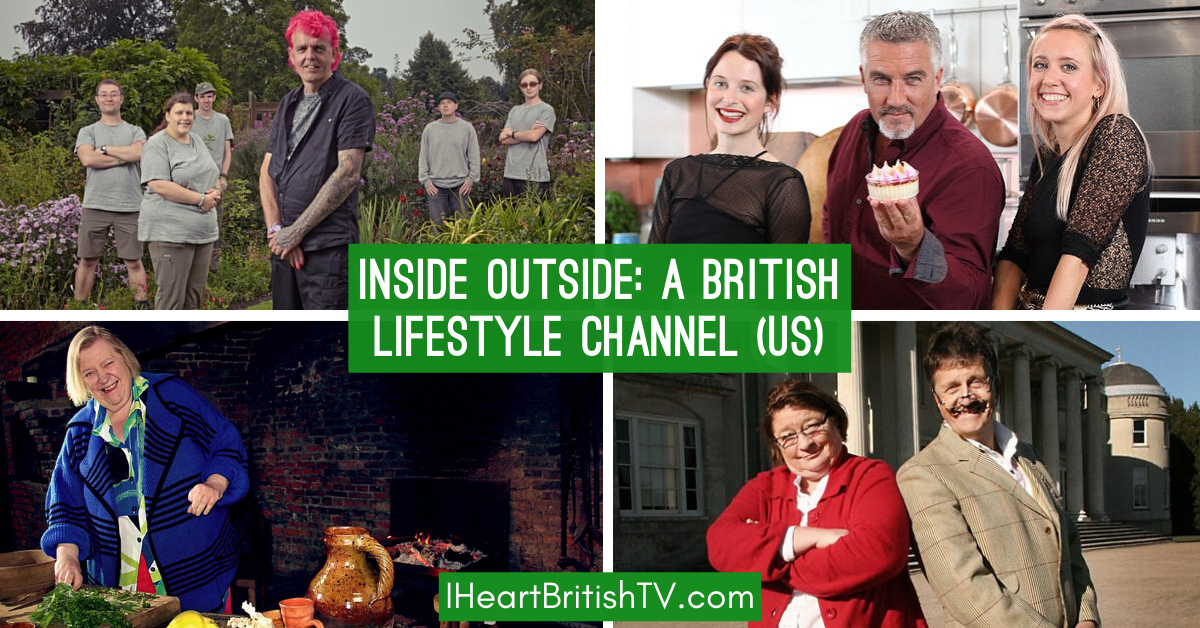 We're always on the lookout for new channels of interest to British TV fans, and Inside Outside is the latest one to pop up on our radar. If you love British home and gardening shows, you'll almost definitely enjoy this one. It's available to US viewers.
In this post, we'll take a look at which shows they have on offer, whether it's worth the subscription cost, and how you can subscribe, should you decide it's worth it for you.
Complete List of (Mostly) British Home & Garden Shows on Inside Outside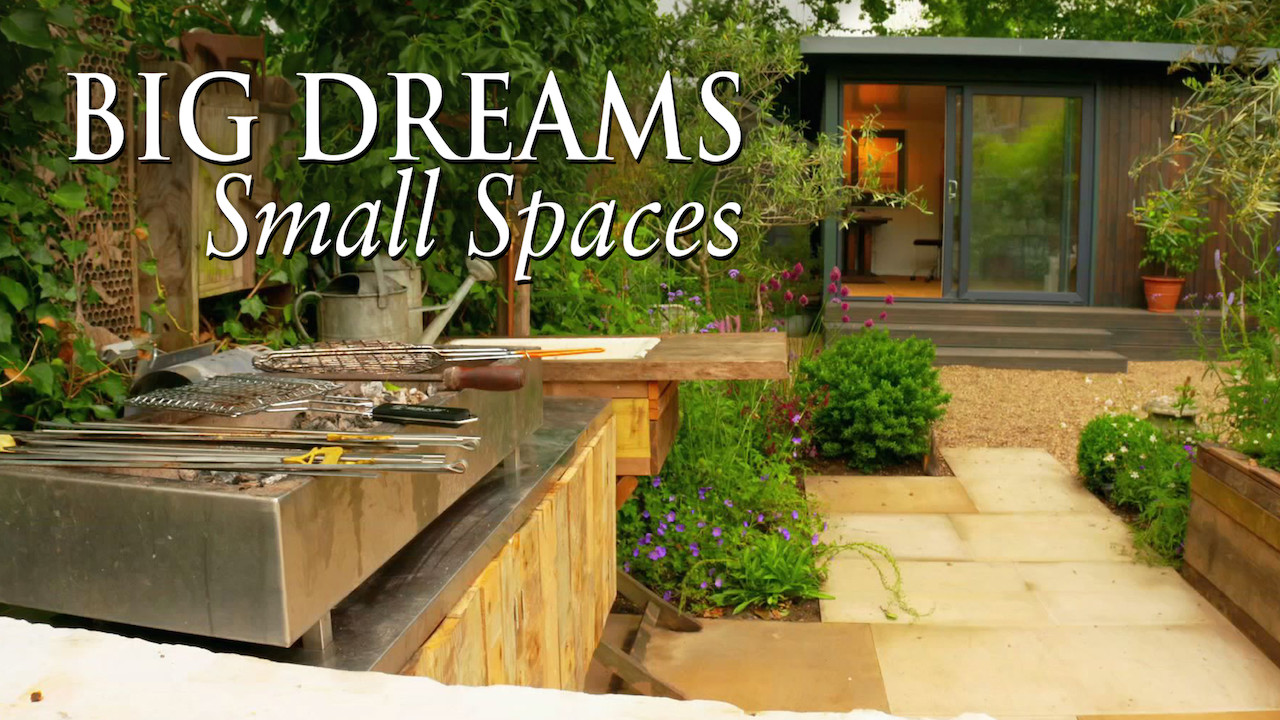 Big Dreams Small Spaces, Series 1-3 – Monty Don joins amateur gardeners to help them realise the big dreams they have for their small gardens. Watch it HERE
Great Interior Design Challenge, Series 1-4 – Amateur designers attempt to transform inside spaces. Watch it HERE
The Secret History of the British Garden – Monty Don takes us through the history and evolution of the British garden. The series is made up of four hour-long episodes, each one covering a century of gardening history (17th, 18th, 19th, and 20th). Watch it HERE
Garden Rescue, Series 1-2 – Charlie Dimmock and the Rich brothers compete to design garden spaces for people around Great Britain. Watch it HERE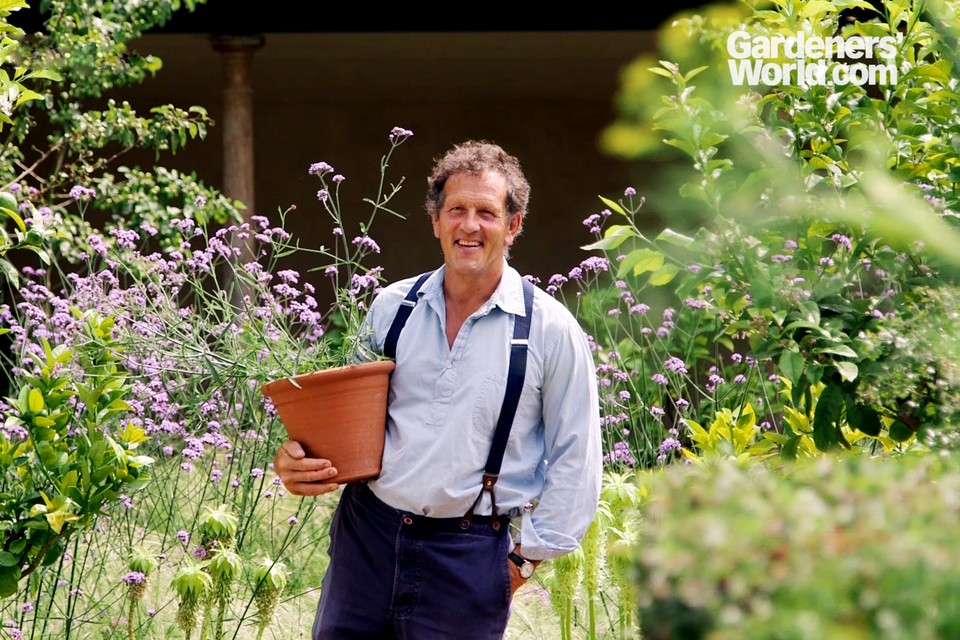 Gardeners' World, Series 1-2 – This long-running series offers support, ideas, and guidance for gardeners all over the UK – and the world. Watch it HERE
Secret Removers – This series follows individuals as they arrange secret moves for friends and family members. It sounds like an absolute nightmare to me, but presumably the people volunteering know their friends and family well enough to make it work. Watch it HERE
Kevin McCloud's Escape to the Wild, Series 1 – In this series, Kevin McCloud travels all over the globe to meet people who've moved to surprisingly remote and challenging places. From the Arctic Circle to the jungles of Central America, this is a show about people in search of a simpler kind of life. Watch it HERE
Jimmy Doherty's Escape to the Wild, Series 2 – This series follows British families who've given up on the rat race and relocated to remote parts of the world. Locations covered in this series include Indonesia, Uganda, and the Yukon. Watch it HERE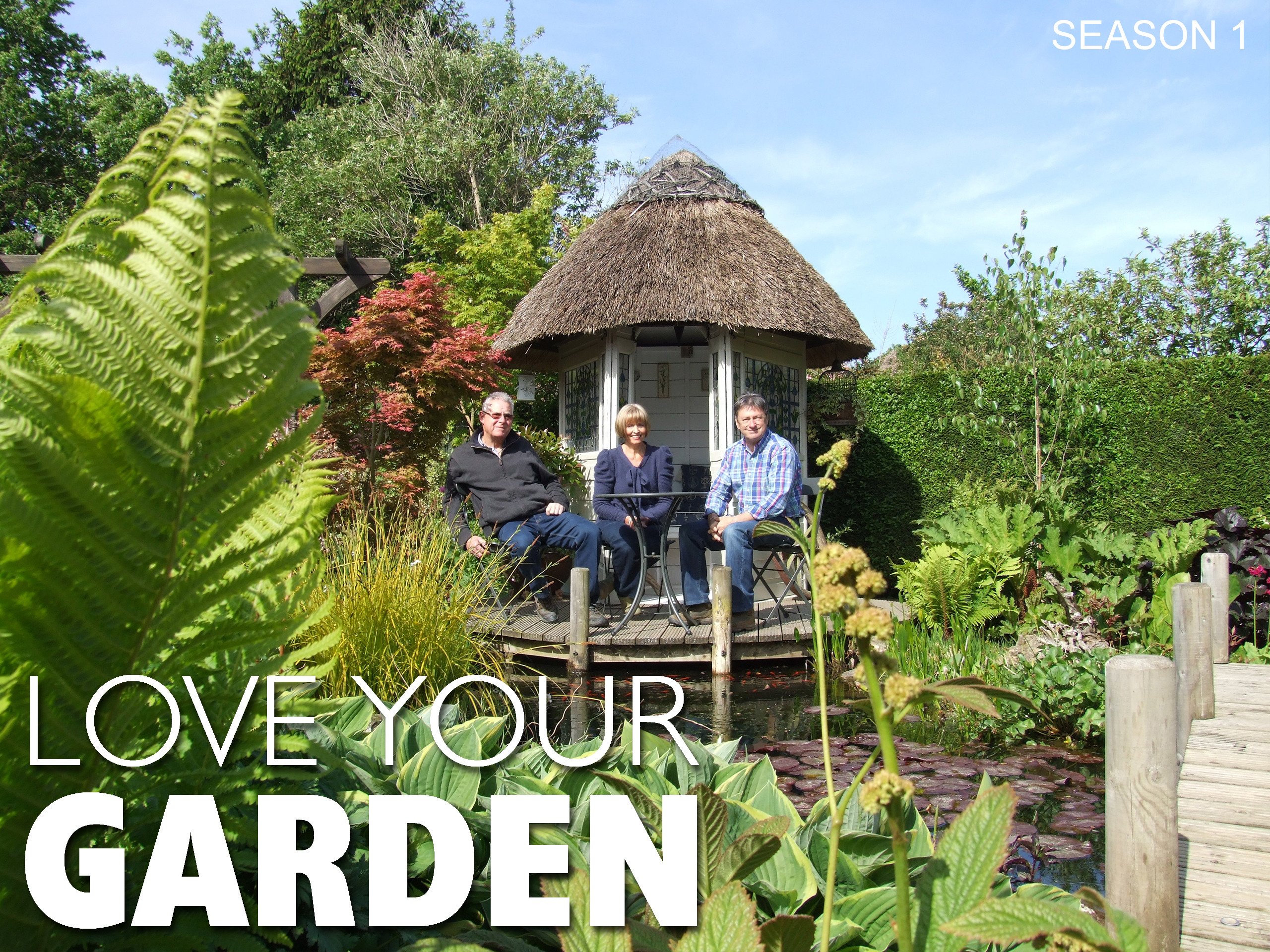 Love Your Garden, Series 1 & 3 – Alan Titchmarsh and his team travel around the country, educating viewers and helping guests find ways to get more from their gardens. Watch it HERE
The Garden Pantry – This New Zealand-based series focuses on edible gardening, with loads of great scenery from around the country. Some episodes also get into food prep and preserving. Watch it HERE
Discovering Korean Food with Gizzi Erskine – Gizze Erskine is a food writer for The Independent, and this series has her leading us around Korea in search of the best Korean food – while educating viewers about the different types of Korean dishes. Watch it HERE
Get Growing – In this series, the Get Growing team travels to different locations around the British countryside, helping families solve their toughest backyard gardening problems. Watch it HERE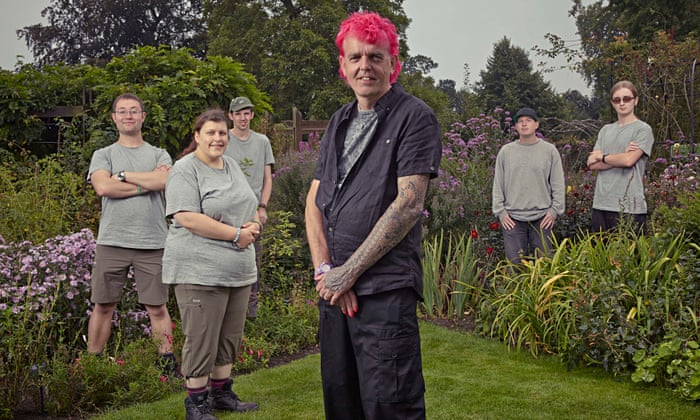 The Autistic Gardener – This fun series sees a team of autistic gardeners – led by an award-winning autistic gardener – as they remodel garden spaces for a variety of individuals around the UK. Aside from gardening knowledge, you'll also learn a thing or two about the unique skills and challenges of people on the autism spectrum. Watch it HERE
Food Glorious Food – This series travels around the UK, checking out some of the best food on offer in different regions. Areas visited include Malvern, Harrogate, Brighton, Yorkshire, and Knebworth. Watch it HERE
Beat My Build – This series sees small property developers around the UK going head-to-head in a competition to see who can complete their projects effectively, quickly, and at a profit. Watch it HERE
Market Kitchen – This fun British series focuses on using local markets to get seasonal produce – then preparing dishes based on those finds. Watch it HERE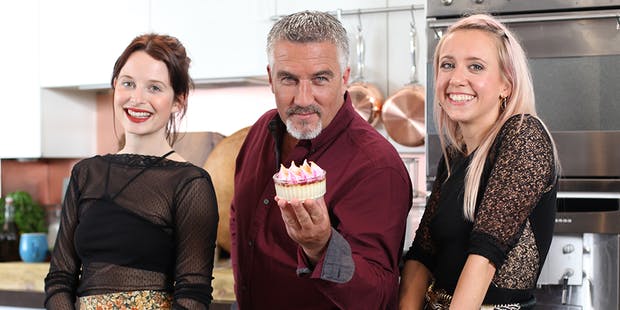 Paul Hollywood Pies & Puds – This series features mostly savoury dishes by Paul Hollywood (of the Great British Bake Off). Dishes include Corned Beef Hash Pie, Paul's Cream Tea Pudding, Meat & Two Potato Pie, Thai Chicken Pie, Paul's Luxury Fish Pie, Traditional Mutton Scotch Pies, Goats Herd Pie, and more. Watch it HERE
How to Haggle for a House – In this series, financial expert George Harrigan-Brown goes face-to-face to negotiate with property vendors to help buyers get better deals. He doesn't reveal the deal until after they've seen the house. Episodes featured include Eastbourne, London, Bath, Edinburgh, and Kendal/Lake District. Watch it HERE
Operation Homefront – This series sees ex-British soldiers putting their skills to work in a variety of community projects around the UK. Among the projects are an Oxfordshire Scout Hut, a Glasgow community centre, and a Southampton Boathouse. Watch it HERE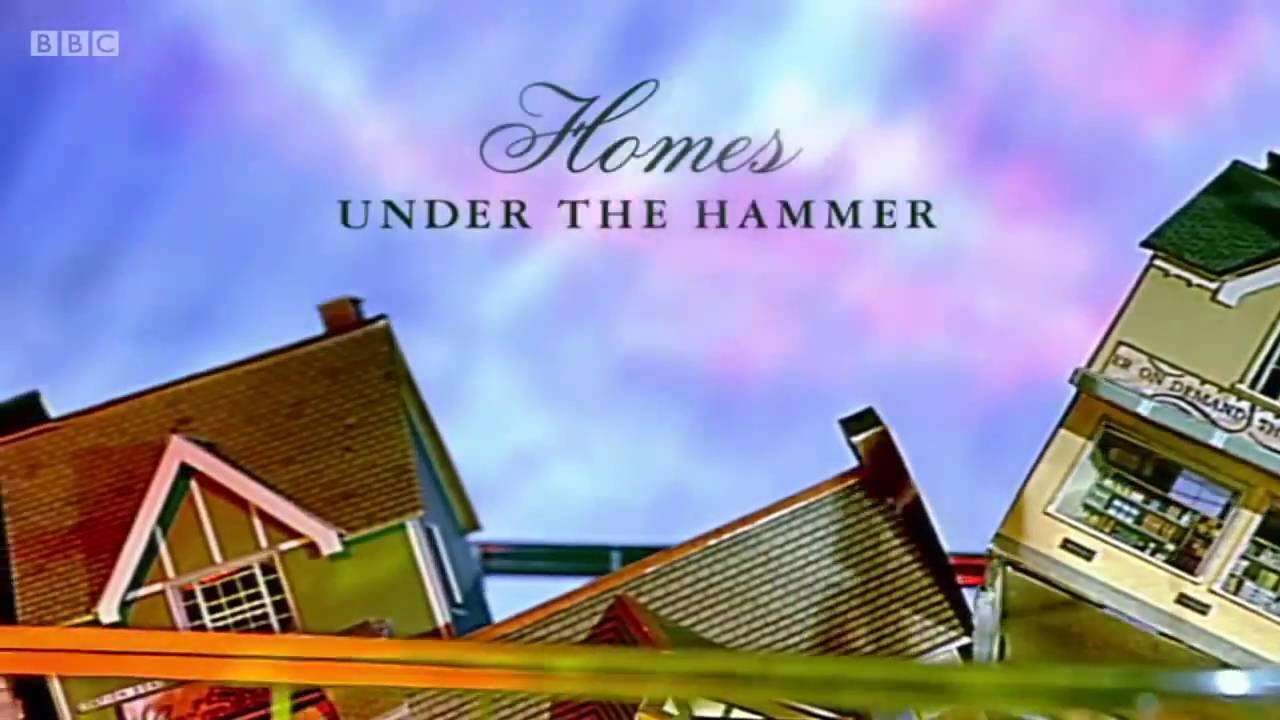 Homes Under the Hammer, Series 4 & 5 – This long-running British auction series follows property auctions that frequently require a large amount of refurbishment or development. The series follows properties from auction to refurbishment, though not every project is seen through to completion. Watch it HERE
You Deserve This House – This heartwarming series seeks out deserving homeowners in desperate need of renovation. From a retired nurse to a speech therapist to an ex-firefighter, you'll see good people getting some much-needed kindness from their fellow Brits. Watch it HERE
Hoarder SOS – This series sees professional organizers helping people living in extreme clutter. With a bit of help, they're able to get a new start on life without all the baggage. Watch it HERE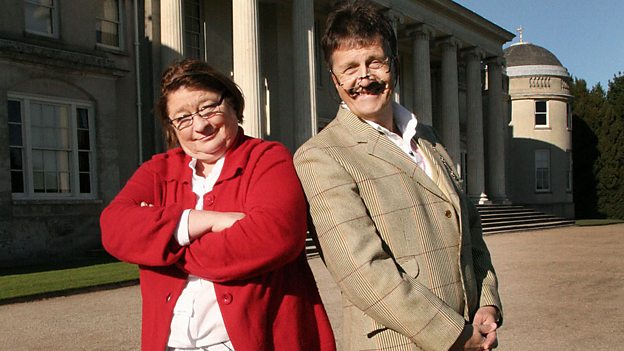 Royal Upstairs Downstairs – This 20-episode series travels in the footsteps of Queen Victoria, visiting and exploring the stately homes she visited during her reign. The series begins with Chatsworth, moving on to Shugborough, Harewood, Holkham, Brighton, Scone, Walmer, Wimpole, Belvoir, Blair, Burghley, Hatfield, Castle Howard, Stoneleigh, Warwick, Penryhn, Floors Castle, Hughenden, and Waddesdon, Watch it HERE
House Swap – This four-part series follows people who've decided they would rather trade houses than attempt to buy and sell them. Watch it HERE
Damned Designs: Don't Demolish My Home – In this series, we see individuals whose building projects have somehow broken local rules that put their project at risk. Whether it's an off-grid retreat they built or a home they imported and assembled without proper planning permissions, they fight to get on the good side of local authorities so they can save their homes. Watch it HERE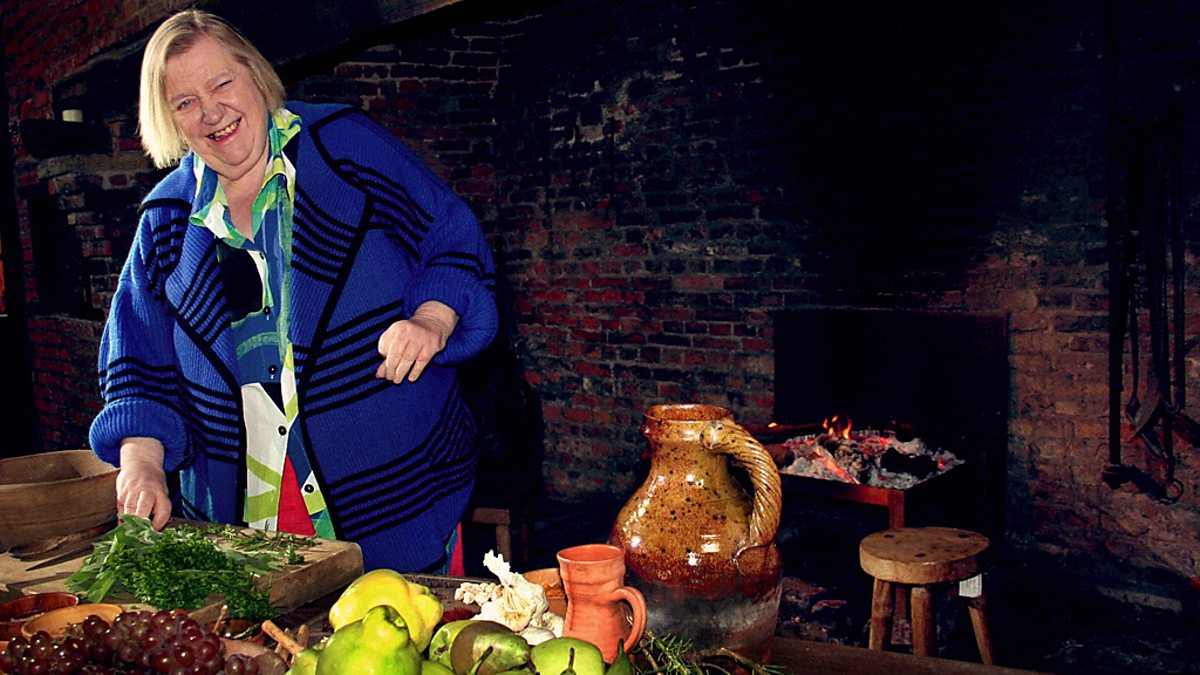 Clarissa & the King's Cookbook – This brief documentary sees medieval foodie Clarissa Dickson Wright tracking down Britain's oldest-known cookbook, The Forme of Cury. Though brief, it's fascinating to see her recreate recipes from the 700-year-old scroll. Watch it HERE
Hoarders, Get Your House in Order – This is another show that takes a look at Brits whose collections and obsessions have gotten a bit out of control. They've crossed the line between healthy collecting and real quality of life issues, and the series is aimed at helping them make changes for the better. Watch it HERE
Kitchen Criminals – This amusing series sees top chefs John Burton Race and Angela Hartnett traveling around the US looking for its absolute worst cooks. They visit every region of the UK, from England to Wales to Scotland and Northern Ireland. Watch it HERE
Is Inside Outside: Home & Garden Worth the Subscription Cost?
As of July 13th, 2020, Inside Outside will run you $5.99/month if you subscribe on Amazon, or $5.99/month (with the option of paying $47.88 for the year) if you go direct.
Is it worth it?
In our opinion, this is very much a "sometimes" service. It's the kind of thing you might subscribe to for a month or two during the winter when you need a bit of sunshine, or in the spring for a month when you're looking for garden inspiration. The catalog of shows isn't HUGE, so it would be pretty easy to watch everything of interest in a month or two and then give it a break for a while.
We're currently in the middle of a month-long subscription and we're definitely enjoying the programming, but of course, it doesn't have the depth of content you'd get with many similarly-priced services like PBS Masterpiece or Acorn TV.
Still, when you consider you get a full month for the same price as ONE Blockbuster rental (back when they were still around), I wouldn't hesitate to get it every now and then.
Where Can I Sign Up for a Free Trial of Inside Outside: Home & Garden?
There are two ways to subscribe to Inside Outside:
Go directly to their website HERE and sign up. They have channels available via iPhone, Apple TV, Android, Android TV, Roku, and FireTV.
Subscribe through Amazon HERE. If you like to switch around from month to month, we highly recommend subscribing to channels through Amazon since it lets you quickly and easily see which subscriptions are active, how much they cost, and when they expire/re-bill. To get to the subscription management page, just look for the "Your Memberships & Subscriptions" link in your account.
With either subscription method, you get a free 7-day trial to see how you like it.
Do You Enjoy British Garden & Lifestyle Programming?
Do you like these kinds of shows? Will you be checking this one out? Share your thoughts in the comments!
Save it to Pinterest!