The Best Apple TV+ Shows for British TV Fans
In some cases, we earn commissions from affiliate links in our posts.
Last Updated on July 16, 2023 by Stefanie Hutson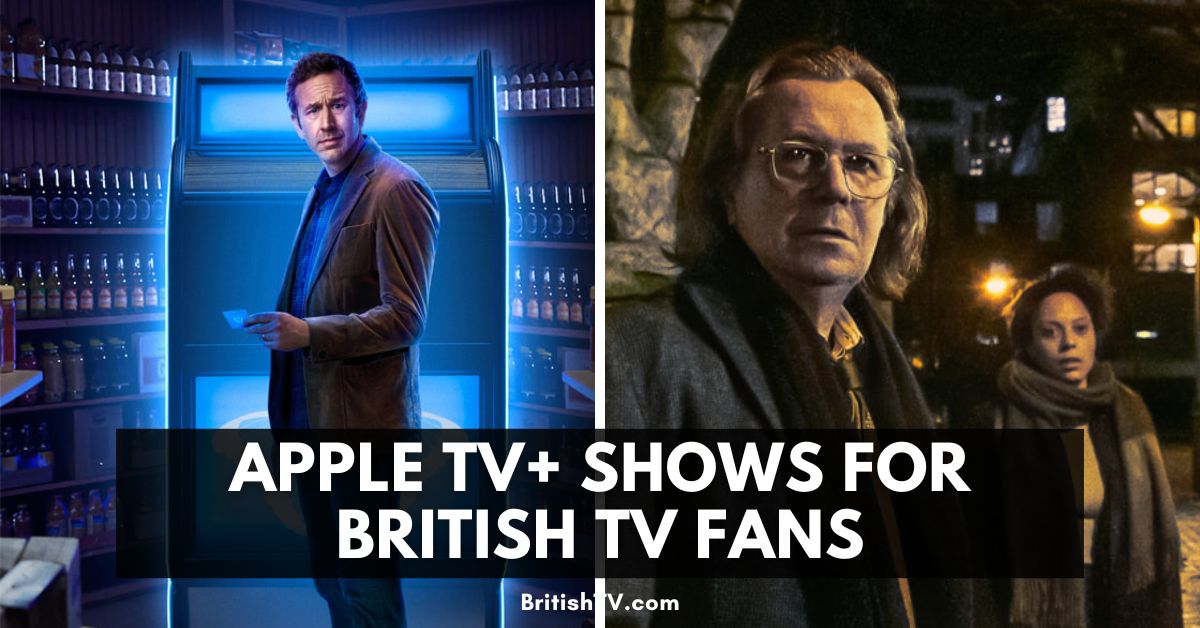 Whether you started a trial of Apple TV+ to watch Ted Lasso or you're just curious about the service, you'll be pleased to know it offers a number of shows likely to appeal to British TV fans.
Below, we talk about the Apple TV+ shows we recommend for British TV watchers. Most are British (set in the UK and starring mostly UK actors), but some are American shows featuring well-known British or Irish actors. We have not included any of the shows that require additional purchases or subscriptions within Apple TV+.
Please keep in mind that as with all streaming services, availability can change after this list is published.
The Best Apple TV+ Shows for British TV Fans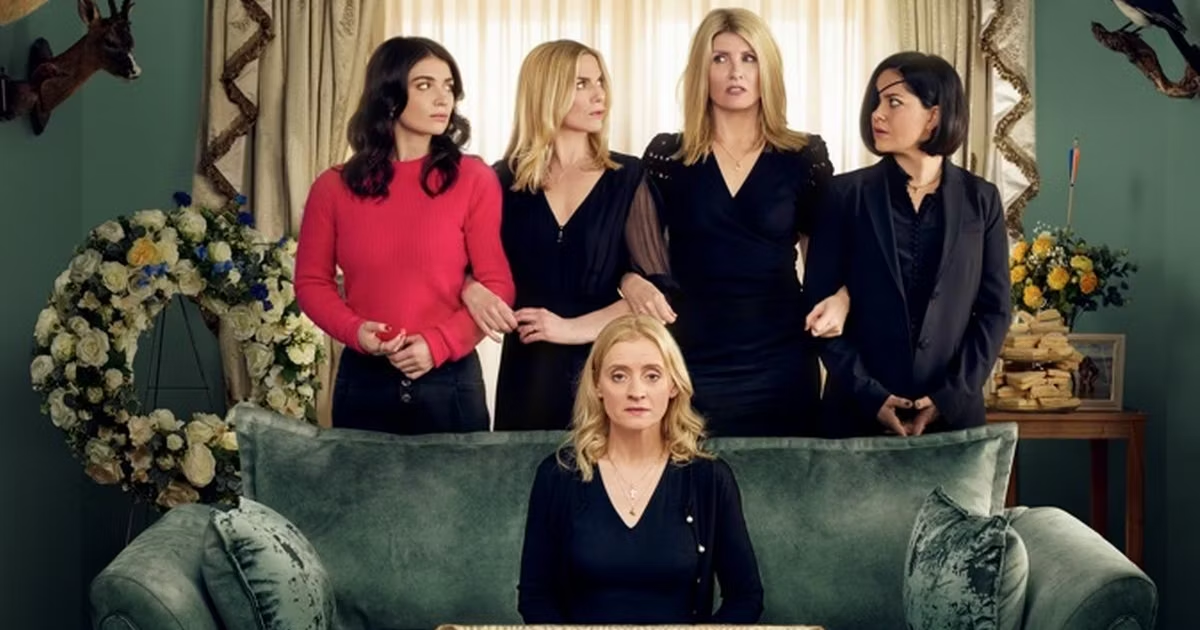 Bad Sisters – Ireland – 2022 – Set in London and Dublin, this dark comedy is based on the Flemish series Clan, which tells the story of sisters brought close together by the death of their parents. When their brother-in-law dies, his life insurance company endeavours to prove one or more of the sisters had malicious intent. For those wondering – Bad Sisters, Season 2 has the green light.
Becoming You – 2020 – Olivia Colman (Broadchurch) narrates this series about how a child's first 2000 days will shape the rest of their lives.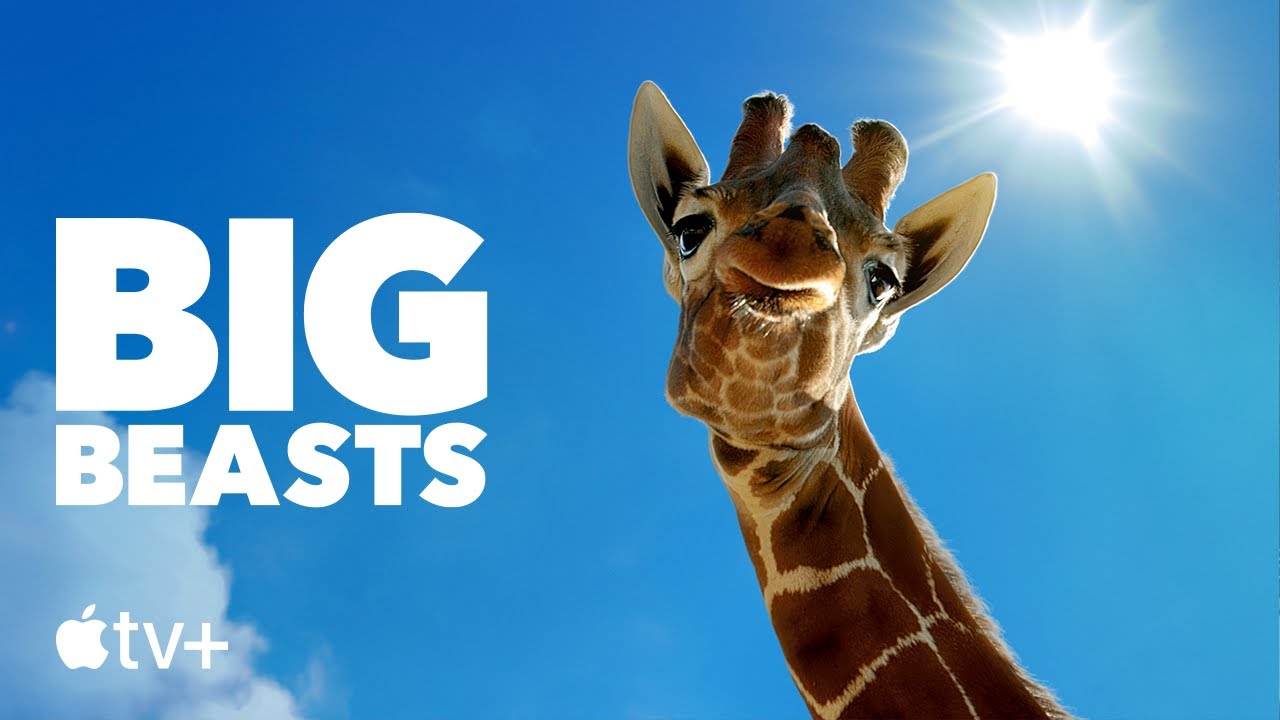 Big Beasts – 2023 – Actor Tom Hiddleston narrates this 10-part journey around the world to see some of nature's most fascinating and enormous creatures. Filmed across 17 countries over the course of two years, the series includes gray whales, gorillas, hippos, brown bears, ostriches, tigers, and polar bears, among other large animals.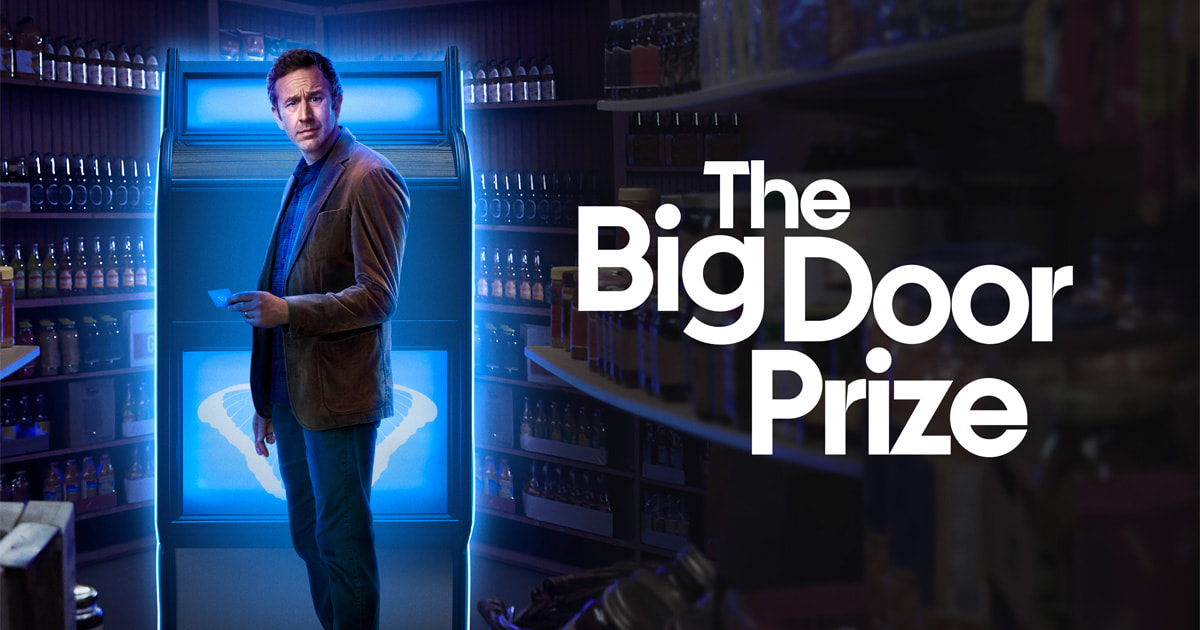 The Big Door Prize – United States – 2023 – Chris O'Dowd (The IT Crowd) stars in this series about a small town that's changed forever when a mysterious machine appears, promising to tell everyone their true life's potential. Based on what it tells them, many of the townspeople begin taking drastic actions to rewrite their own destinies. The series is based on M.O. Walsh's novel of the same name.
Though not a British series, British TV fans will recognise Chris O'Dowd from shows like Moone Boy, The IT Crowd, State of the Union, and Family Tree.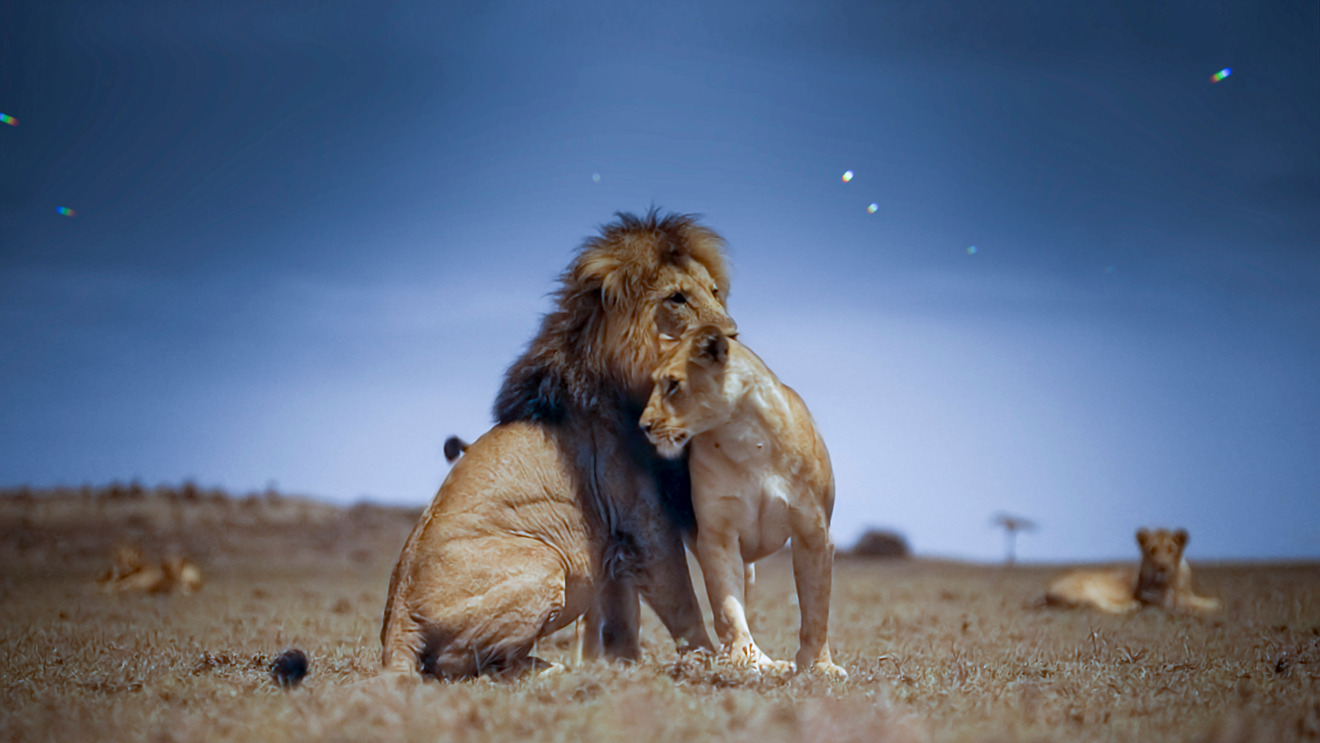 The Earth at Night – 2020 to present – British actor Tom Hiddleston narrates this nature series about the nighttime lives of wild animals.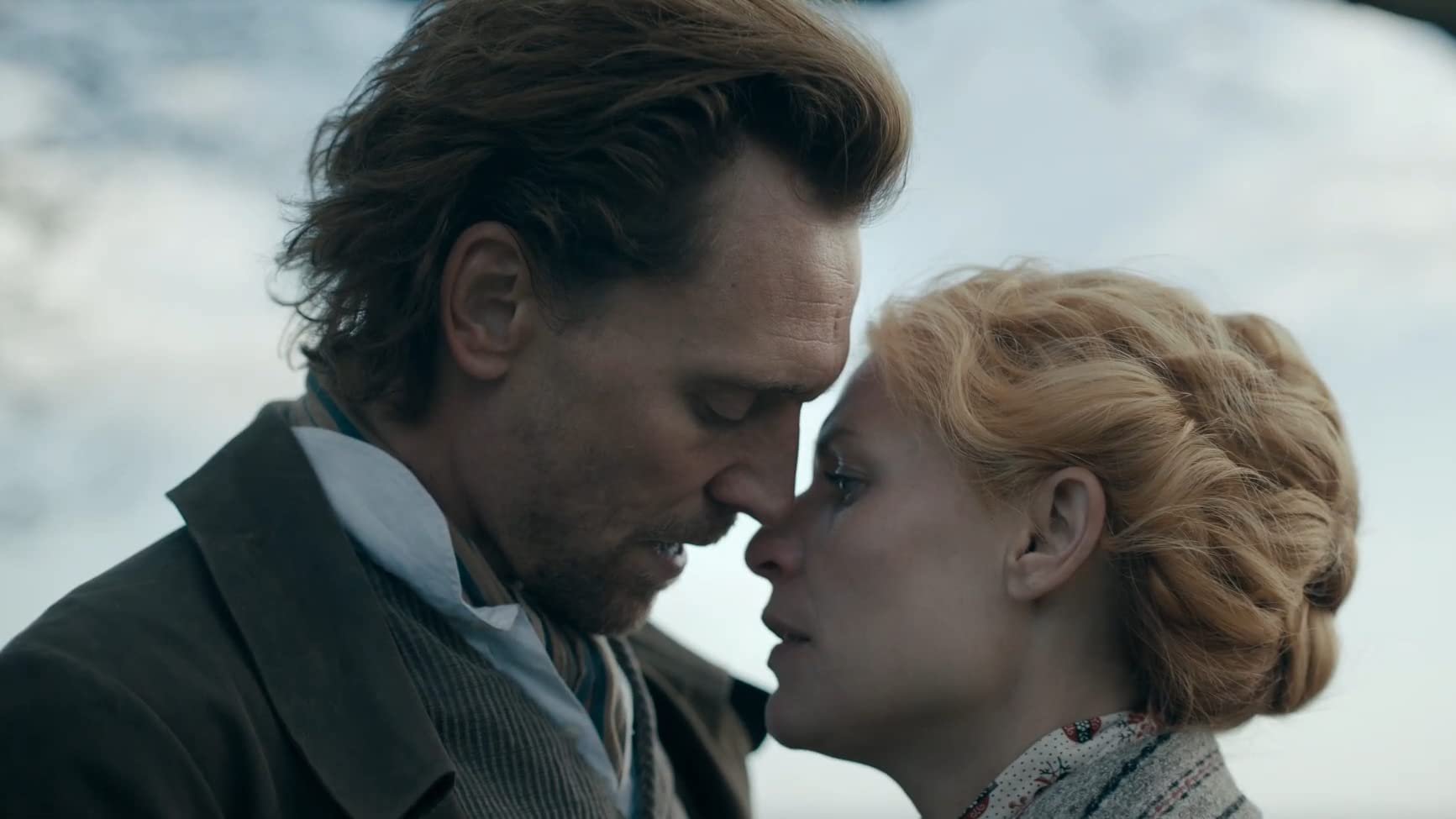 The Essex Serpent – 2022 – Claire Danes and Tom Hiddleston star in this Victorian-era period drama about a newly-widowed woman who's eager to start fresh after the death of her abusive husband. She heads to a small Essex village and finds herself quickly wrapped up in tales of a mythical sea dragon and a clash with the local vicar.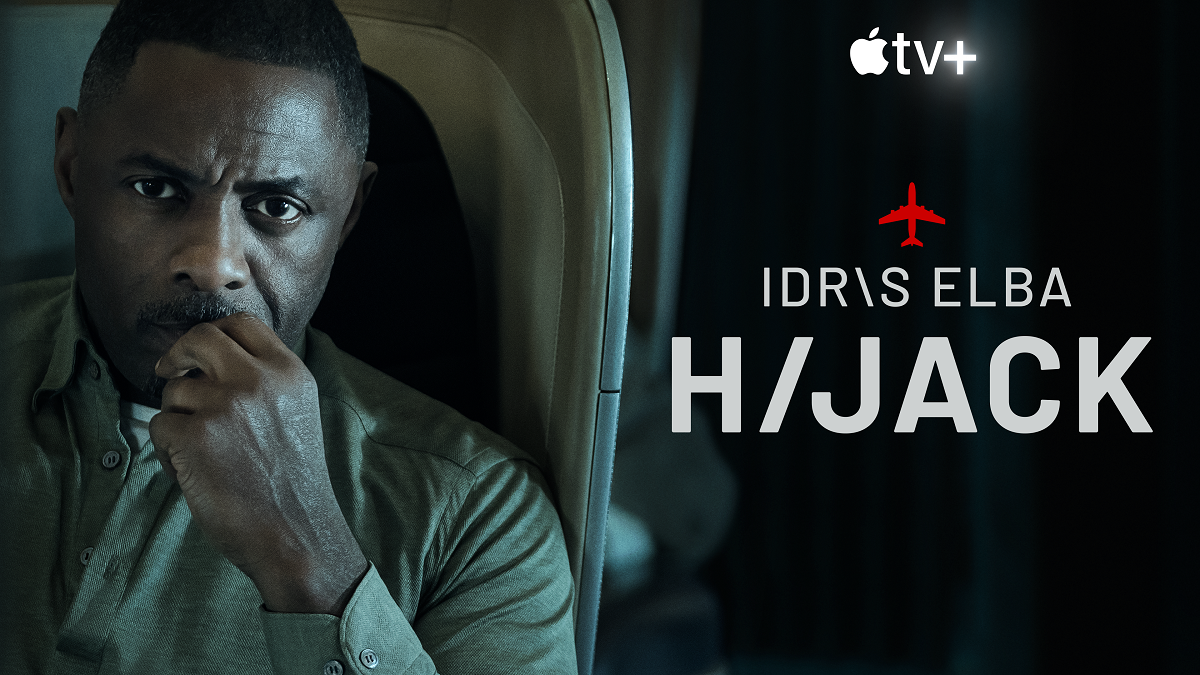 Hijack – 2023 – When a flight from Dubai to London is hijacked, businessman Sam Nelson will have to use his negotiating skills to get everyone back on the ground in one piece. Idris Elba stars.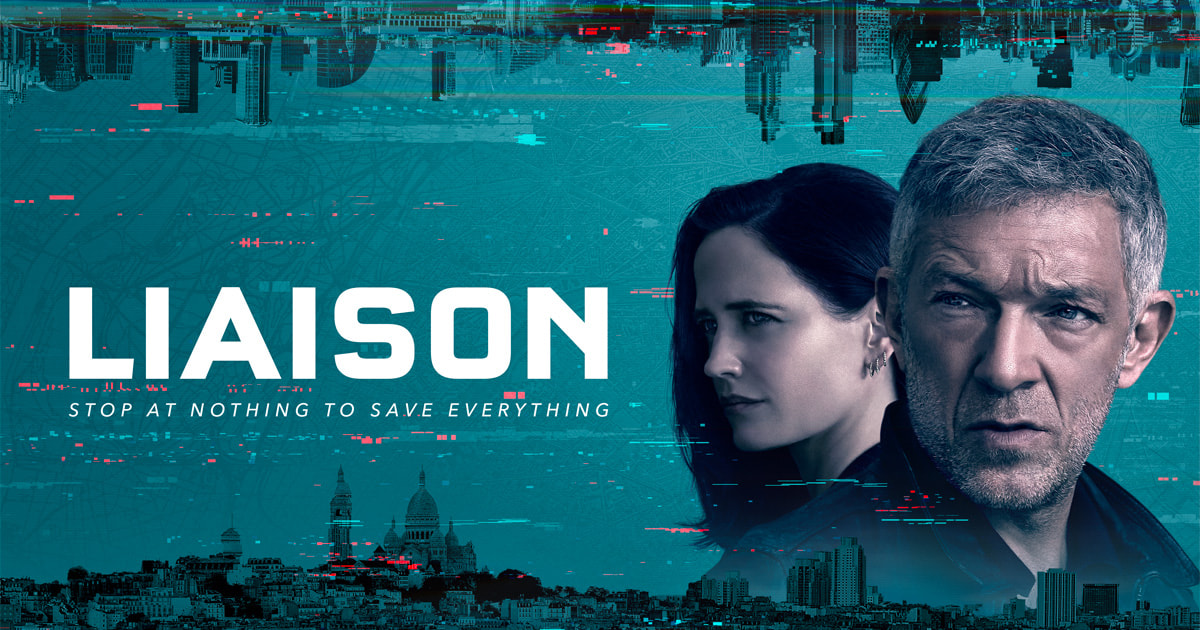 Liaison – 2023 – This French and British production dives into the world of French spies, exploring how the mistakes of our past hold the potential to destroy the future.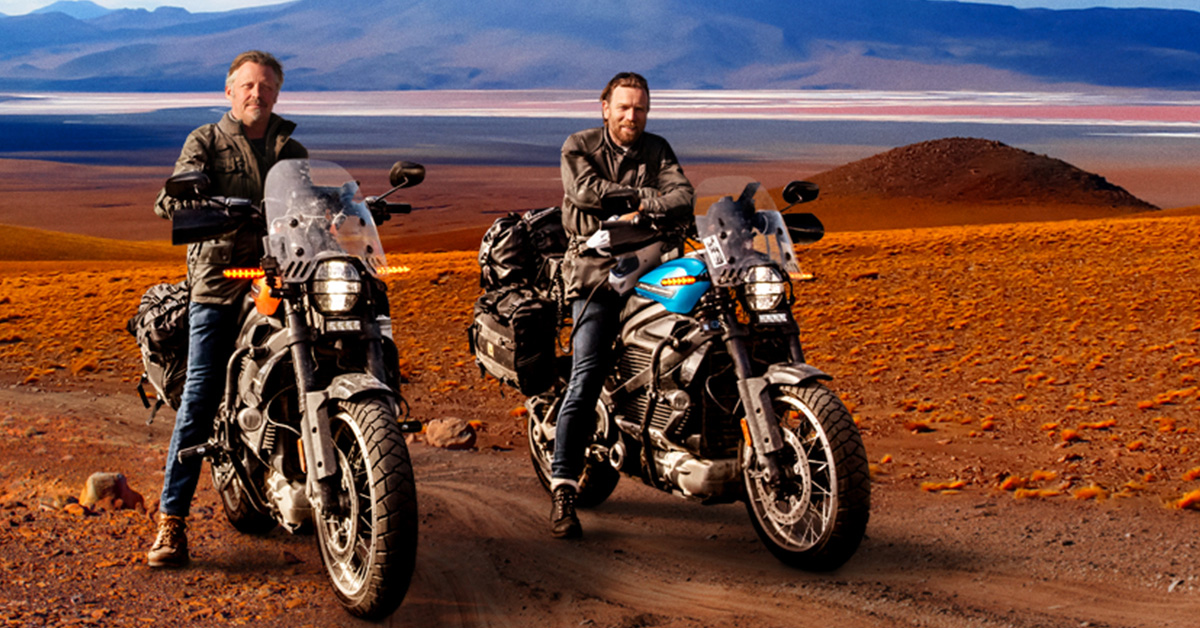 Long Way Down – 2007 – This docuseries follows Scottish actor Ewan McGregor and English presenter Charley Boorman as they undertake a motorcycle journey from John o'Groats in Scotland to Cape Town in South Africa.
Long Way Round – 2004 – This docuseries follows Scottish actor Ewan McGregor and English presenter Charley Boorman as they travel from London to New York City on motorcycles. They travel east through Europe and Asia, then take a flight to Alaska and continue by road to New York.
Long Way Up – 2020 – This docuseries picks up more than a decade after Long Way Round and Long Way Down, following Ewan McGregor and Charley Boorman as they travel from Argentina to Los Angeles.
Prehistoric Planet – 2022 – Sir David Attenborough hosts this peek back in time to see what the world might have been like when dinosaurs and other extraordinary creatures roamed the planet.
Shantaram – United States – 2022 – Based on Gregory David Roberts' novel of the same name, this period drama follows an Australian bank robber called Lin Ford (English actor Charlie Hunnam, Sons of Anarchy) who flees to India. Richard Roxburgh (Rake) appears as DS Marty Nightingalem.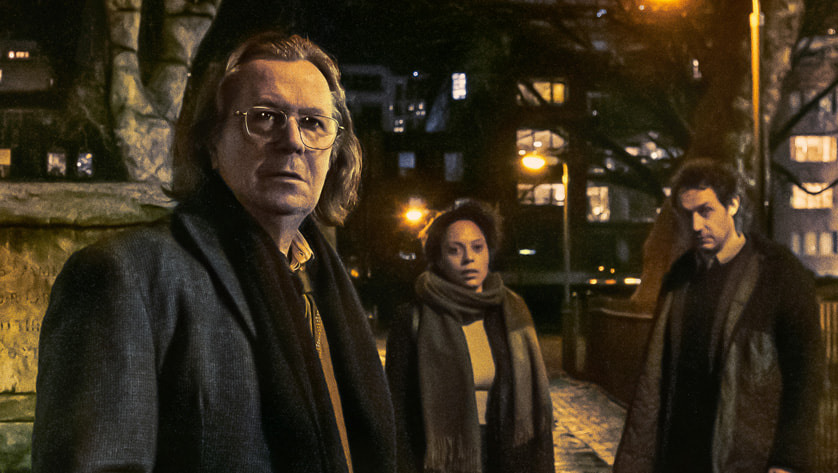 Slow Horses – 2022 – Gary Oldman stars in this series about a team of British intelligence agents who each find themselves dumped in a department at Slough House after career-ending mistakes. The series is based on Mick Herron's Slough House novels, and it's already been renewed for seasons 3 and 4.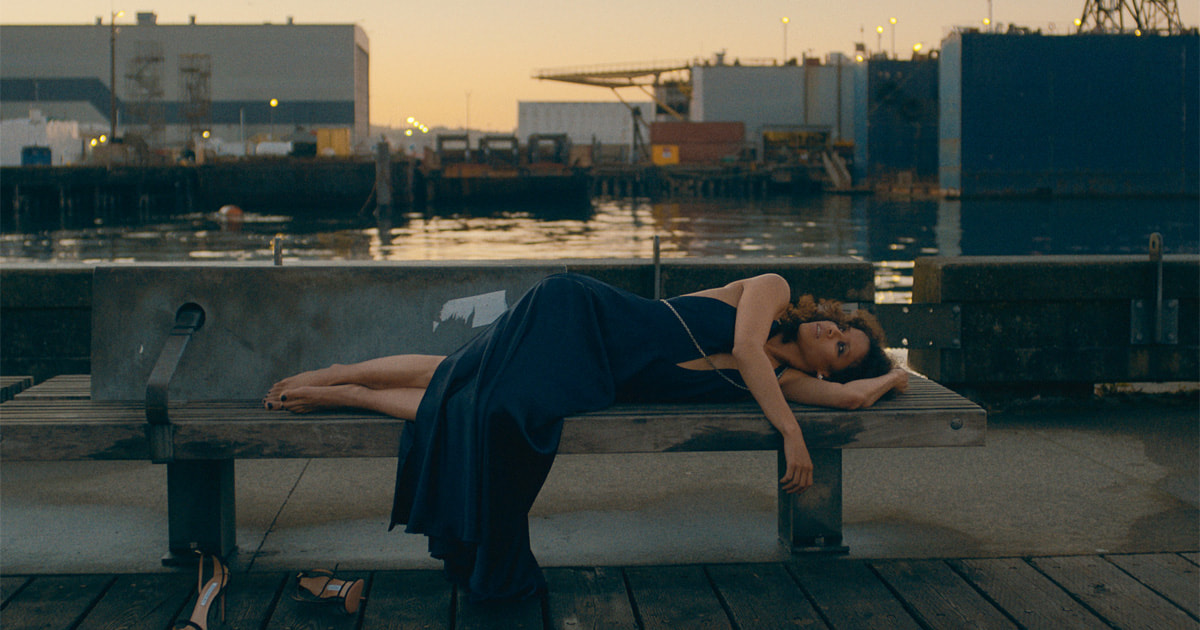 Surface – United States – 2022 – British actress Gugu Mbatha-Raw (Bonekickers, Black Mirror) stars in this psychological thriller about a San Francisco woman who survives a suicide attempt but loses all her recent memories.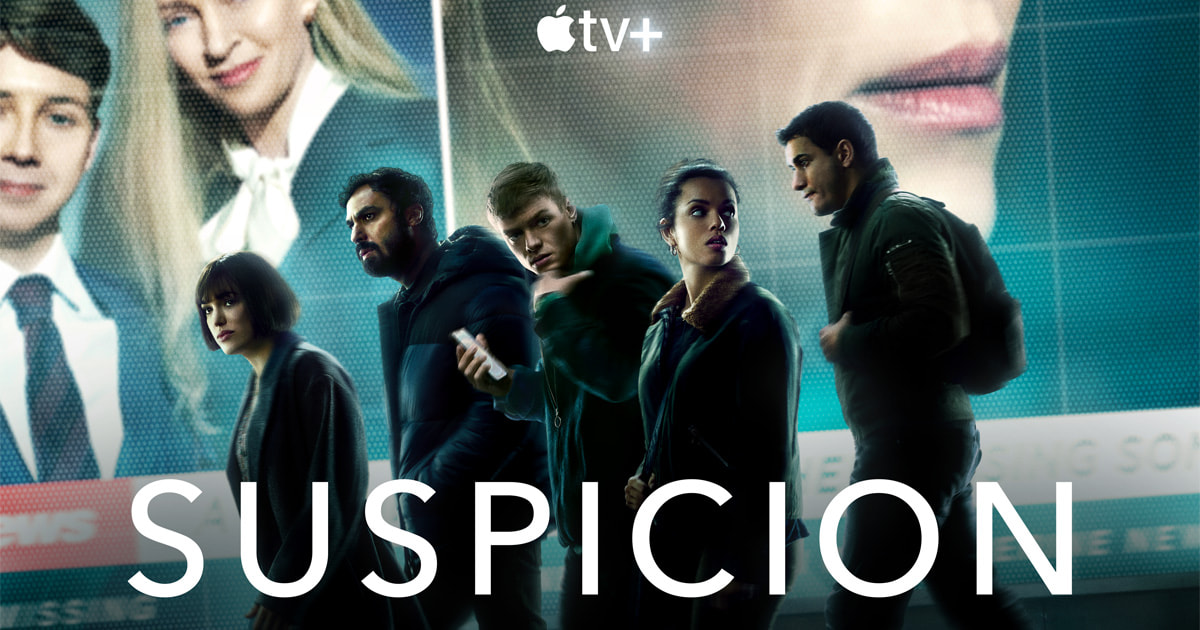 Suspicion – 2022 – After being identified as suspects in the kidnapping of an American media mogul's son, five people see their lives turned upside down. Robert Glenister (Hustle) and Jennifer Ehle (Pride & Prejudice) are among the cast members.
The Me You Can't See – United States – 2021 – Wealthy celebrities Oprah Winfrey and Prince Harry discuss the hardships in their lives and the ways they've suffered, offering advice on mental health.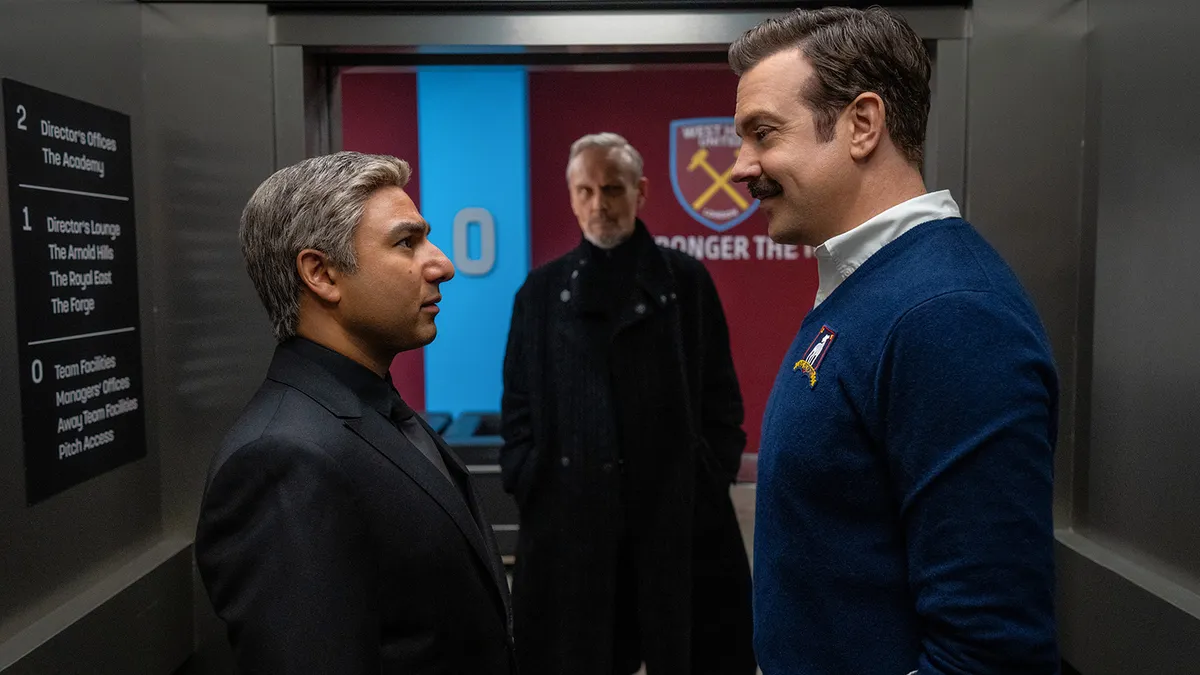 Ted Lasso – 2020 to present – Jason Sudeikis plays an American college football coach who takes over as head coach of a British football club (aka "soccer" in the US). Even if you don't think you'd ever want to watch a show about football, it's worth giving this one a try. It's more about people than sport.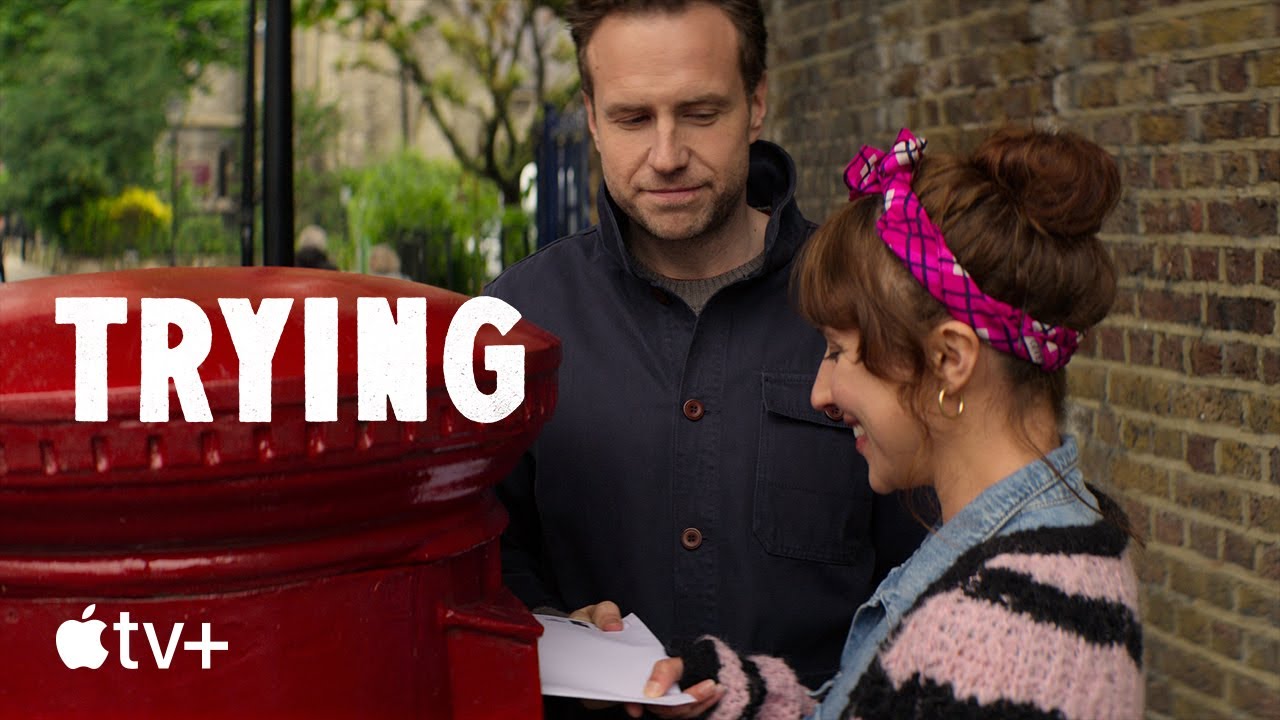 Trying – 2020 to present – This sitcom follows a couple, Nikki and Jason, who desperately want to become parents but struggle to conceive a child. They decide they'll adopt, only to face a whole new set of challenges.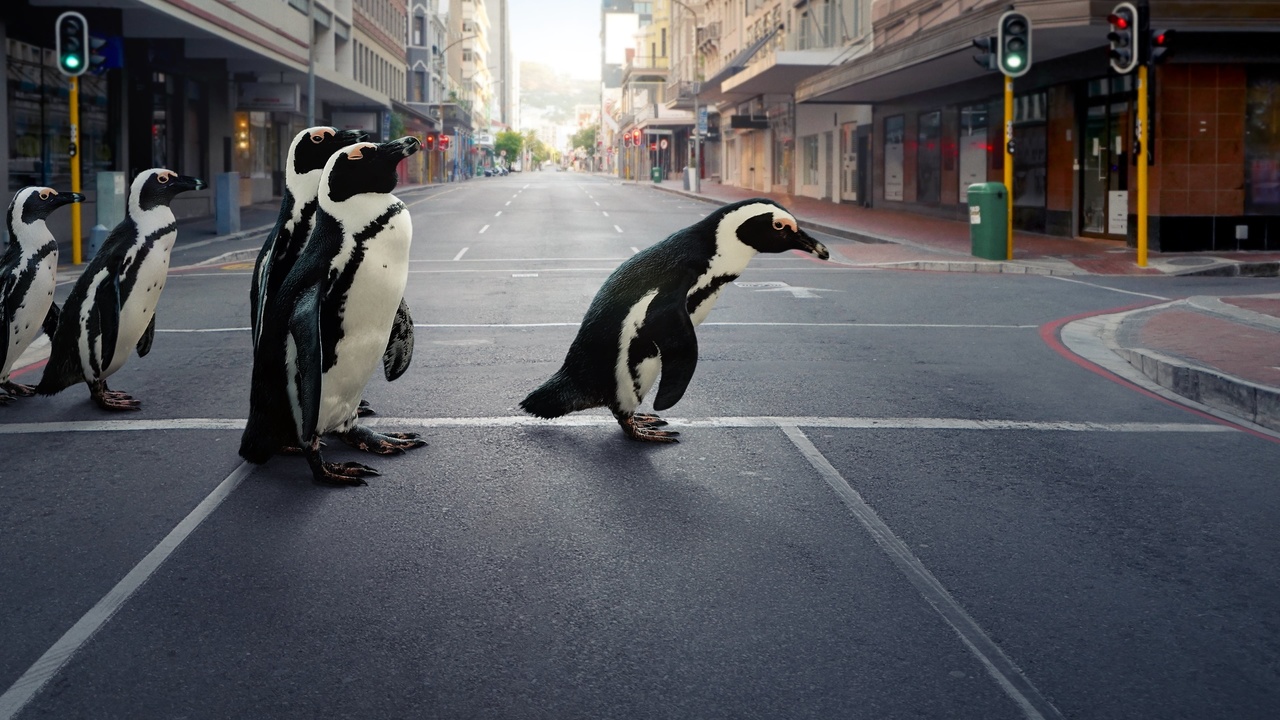 The Year Earth Changed – 2021 – The pandemic-driven lockdowns may have been hard on people, but while the people were inside, nature thrived.
How to Subscribe to Apple TV+
If you're not familiar with Apple TV+, they have a handy guide on how to set it up HERE.
Before you do that, though, make sure you check whether any of the services you already use have an extended free trial or promo. Some T-Mobile plans (including many Sprint plans now under T-Mobile) offer a free subscription to Apple TV+, and Playstation 5 and Best Buy have also offered deals for 2-3 months free.
People who have purchased many Apple computers and devices also get free months through different promos, and people who've bought new Rokus during promotional periods have also been offered similar promotions.
In the UK, Sky TV, Currys, O2/Virgin Media, and Barclaycard have all offered a variety of free Apple TV+ deals.
Though these deals are constantly changing and rotating, it's worth checking if you use any of these businesses or services.