British TV Shows Leaving Acorn TV in December 2021
In some cases, we earn commissions from affiliate links in our posts.
Last Updated on December 12, 2021 by Stefanie Hutson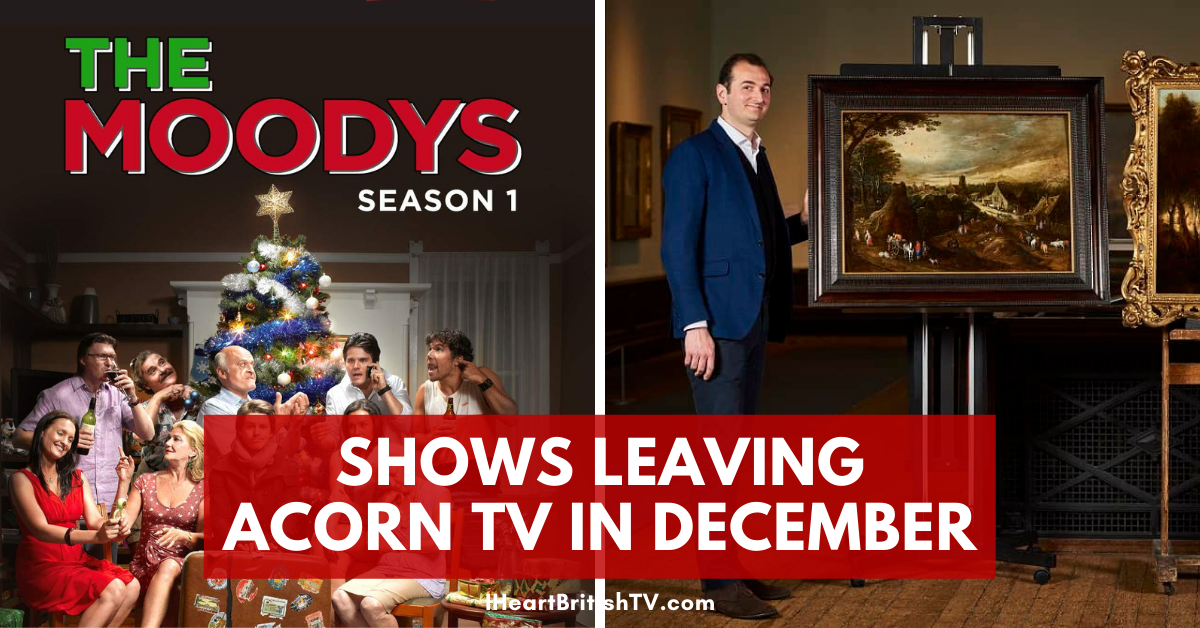 While we don't always get much notice of British TV shows leaving various streaming services (sometimes, services have told us, even THEY don't get as much notice as they'd like) – this month seems to be the exception to the rule.
Below, we take a look at what's leaving Acorn TV in December. Hopefully, theses losses will open up room for loads of great new content to arrive on the service in the next month or two.
Prefer to focus on what's new and coming soon? Here's the December premiere list for Acorn TV, and here's the 2021 list of Christmas specials on Acorn TV.
British TV Shows Leaving Acorn TV in December 2021
December 8th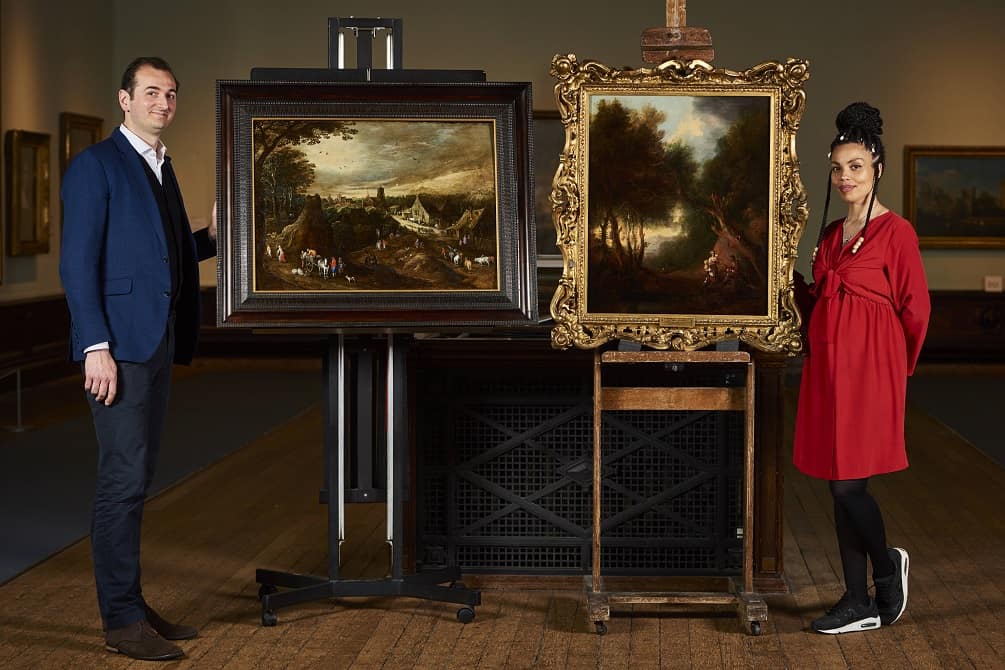 Art Detectives, S4 – This series visits museums, country houses, and experts to help unearth and authenticate hidden art treasures.
December 18th
L'Accident – France – 2016 to 2017 – When police accuse his wife of drunk driving in the crash that killed her, Gabriel Cauvy (Bruno Solo, Blood on the Docks) sets out to clear her name. Unfortunately, the search proves more dangerous than he might have guessed.
December 22nd
From Father to Daughter, S1 – Italy – 2017 – This Italian saga begins in 1958 and covers nearly 30 years in the lives of the Franza sisters. The three work hard to impress their father, take on the family distillery business, and find love. Watch it now.
December 23rd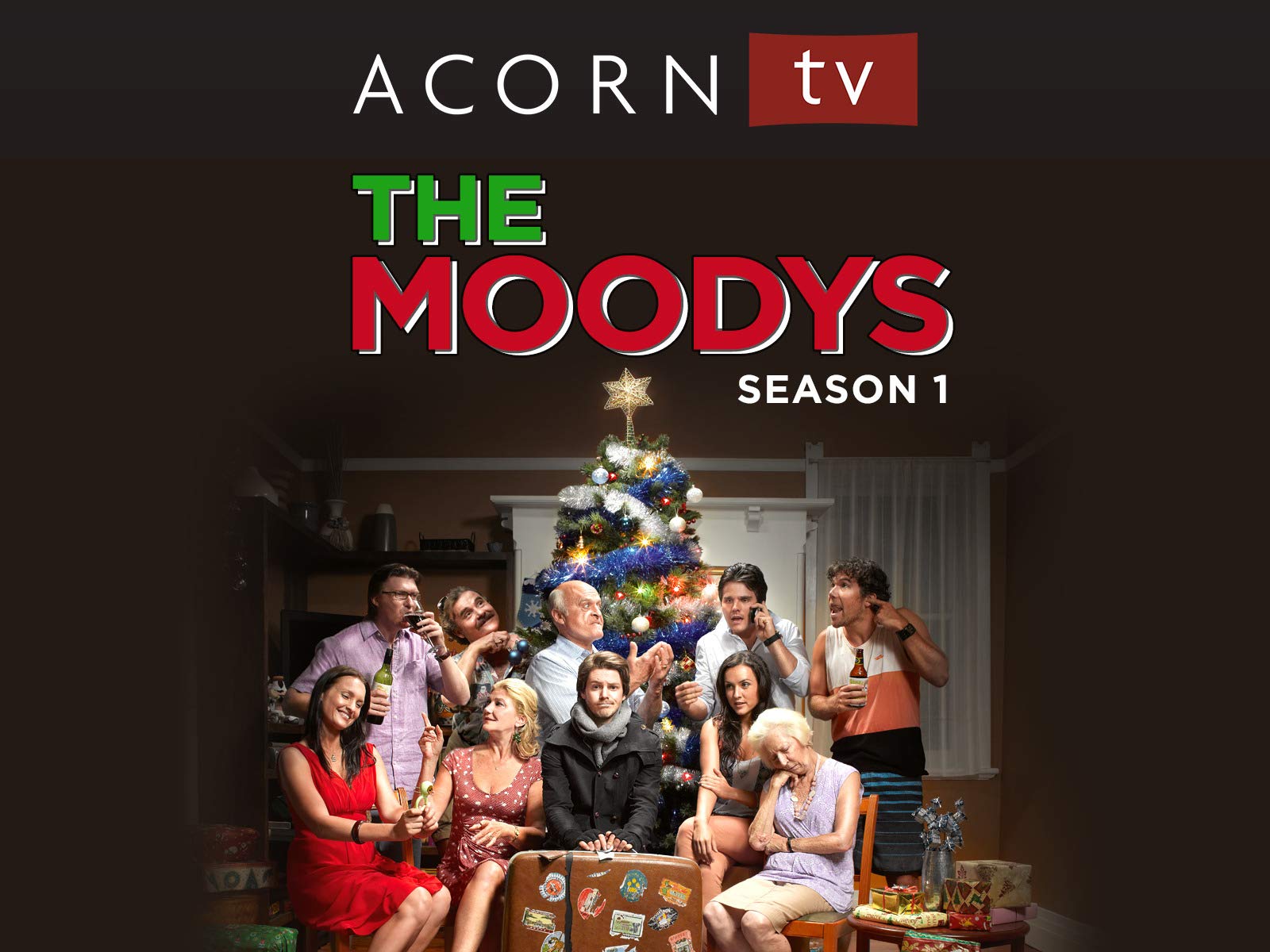 The Moodys, Season 2 – Australia – 2012 to 2014 – This Australian comedy follows a dysfunctional family over the course of several Christmas holidays. In the second season, it follows the family as they progress through significant events in their year. Season 1 will disappear on December 30th.
December 30th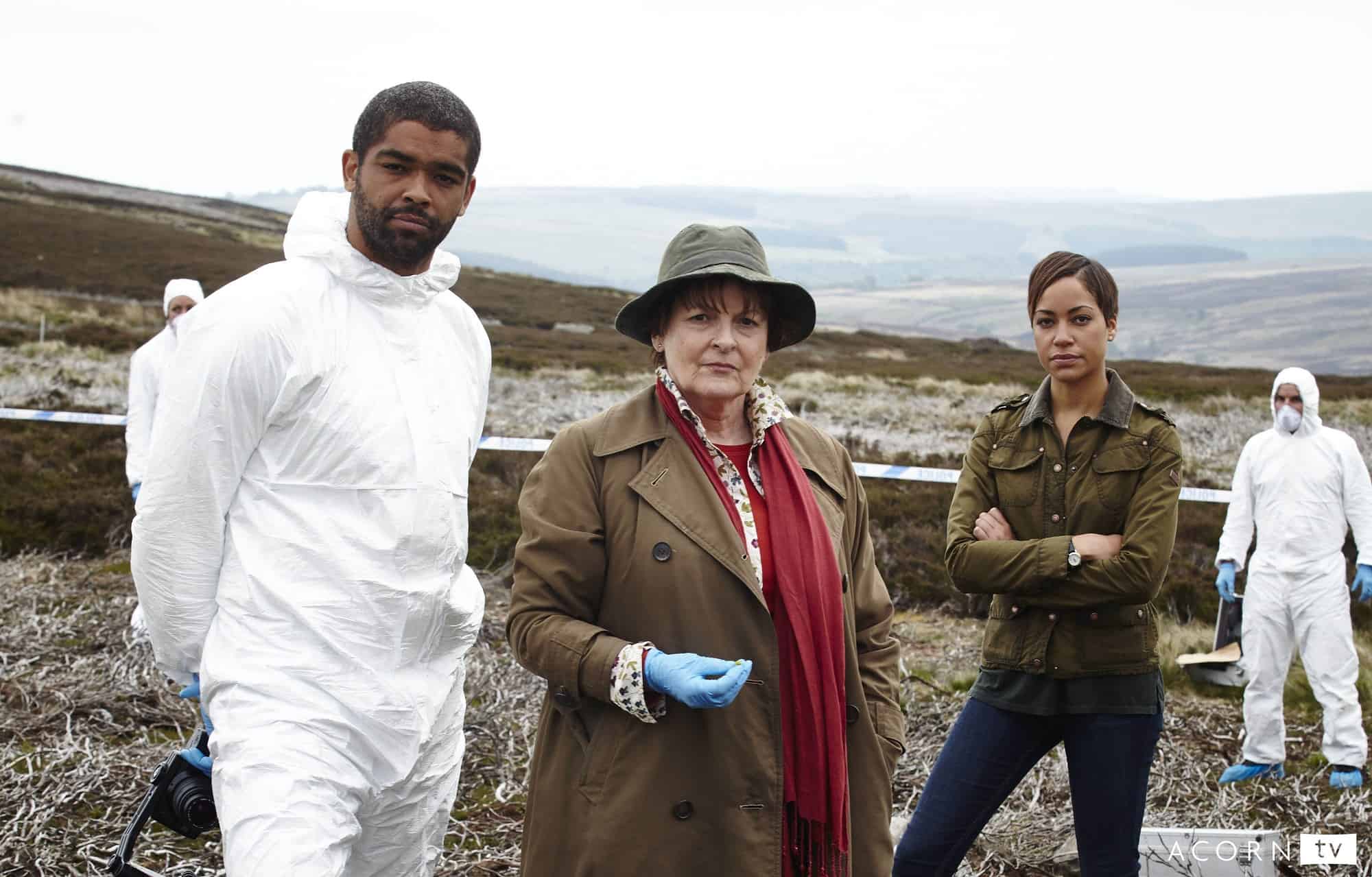 Vera, Seasons 1 & 6 – DCI Vera Stanhope investigates murders in the Northumberland countryside. Brenda Blethyn (Chance in a Million) stars in this long-running crime drama based on Ann Cleeves' Vera novels. This series is split between Acorn TV and BritBox, with Acorn having seasons 1, 2, 6, and 7. We expect seasons 1 and 6 will migrate over to BritBox at some point after the December 30th removal date – leaving Acorn TV with seasons 2 and 7.
The Moodys, Season 1 – As mentioned above, the first season of this Australian comedy will be leaving on the 30th.
December 31st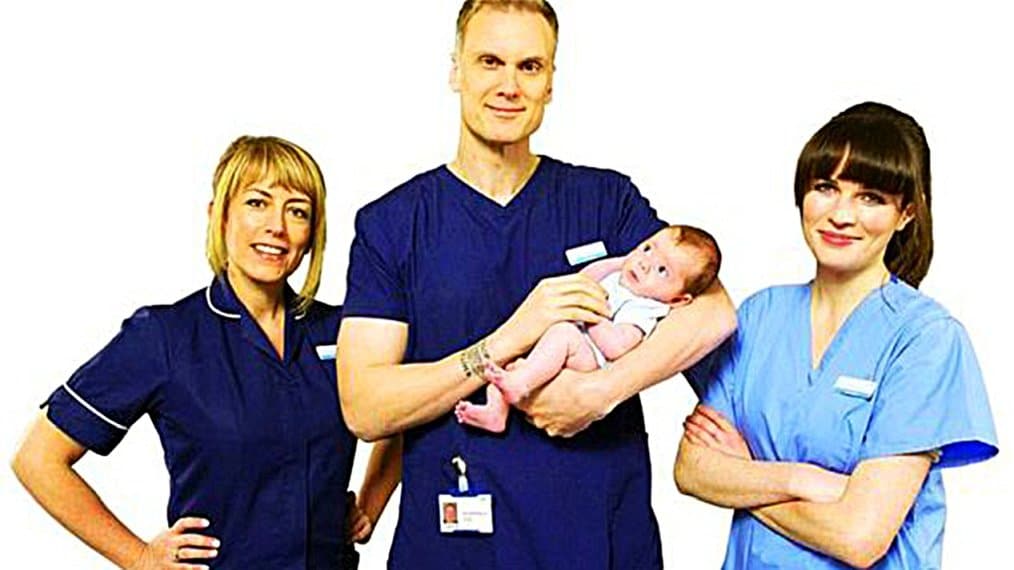 The Delivery Man – 2015 – Former police officer Matthew begins work as a midwife. He's the first male midwife to hit the unit, and he hopes his new career will give him more satisfaction than his previous work.
A Dance to the Music of Time – 1997 – This miniseries adaptation of Anthony Powell's novel of the same name charts the lives of characters from the 1920s thru the 1960s.
Anner House – 2007 – Based on one of Maeve Binchy's short stories, this film is a romantic drama about two Irish emigrants who begin new lives in Cape Town while struggling to deal with their pasts.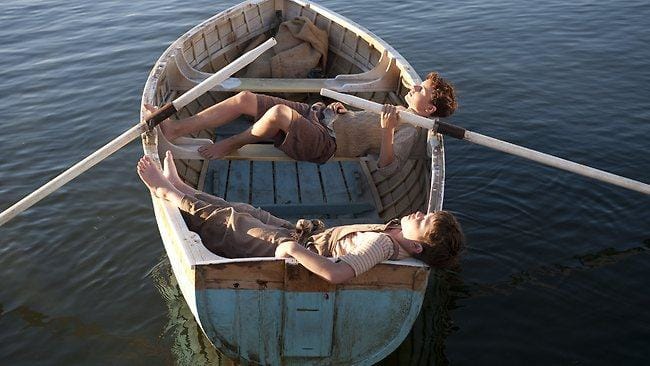 Cloudstreet – Australia – 2011 – This period drama is set around Perth, Australia between 1943 and 1963, and it tells the story of two families thrown together in a large house after a series of catastrophes.
The Great Train Robbery – 2013 – This two-part series tells the story of 1963's Great Train Robbery from two perspectives – the side of the robbers, and the side of the cops. Martin Compston (Line of Duty), Luke Evans (The Girl on the Train), and Jim Broadbent (Iris) star.
No Tears, Season 1 – 2002 – This Irish legal drama is based on the true story of women who were infected with hepatitis C during childbirth in the 1990s. Brenda Fricker (My Left Foot) and Maria Doyle Kennedy (The Tudors) star.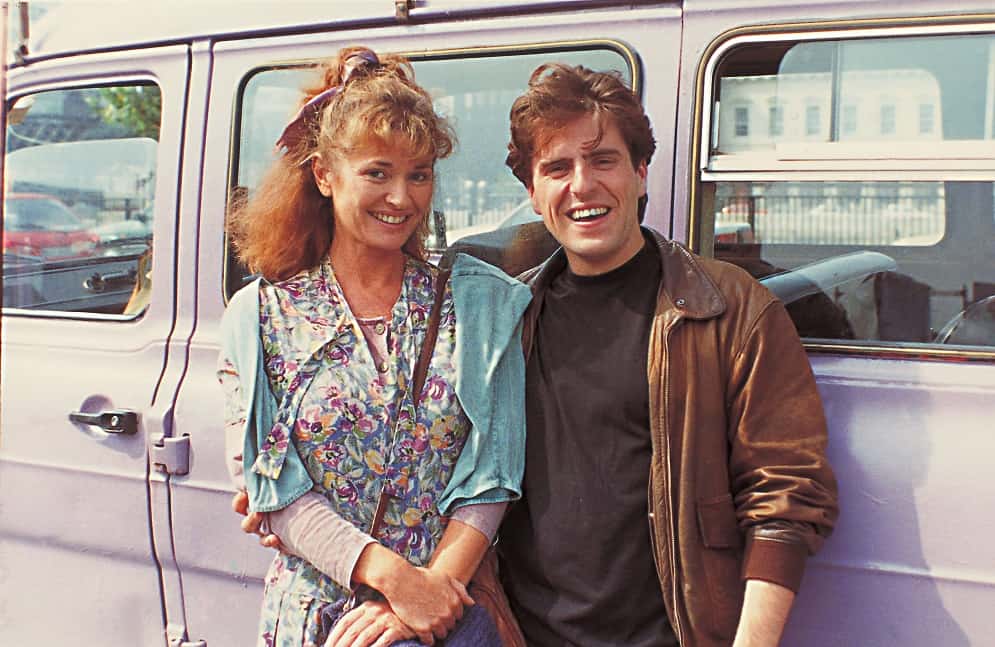 The Lilac Bus – Ireland – 1990 – This drama tells the story of seven people who share a bus from Rathdoon to Dublin each weekend. It's based on a collection of eight interconnected stories by Maeve Binchy, and the stories explore topics like alcoholism, sexuality, abortion, drug use, and infidelity.
The Politician's Wife, Season 1 – 1995 – Trevor Eve, Minnie Driver, and Juliet Stevenson star in this drama about a Conservative party politician caught in an affair with an escort.
The Spy Who Went Into the Cold – 2013 – At the height of the Cold War in 1963, Kim Philby defected to Moscow after 30 years in senior positions in British intelligence offices. This documentary takes a look back at the scandal.
Tales of the City – 1994 – This British-American miniseries is based on Armistead Maupin's book about colorful people living in San Francisco.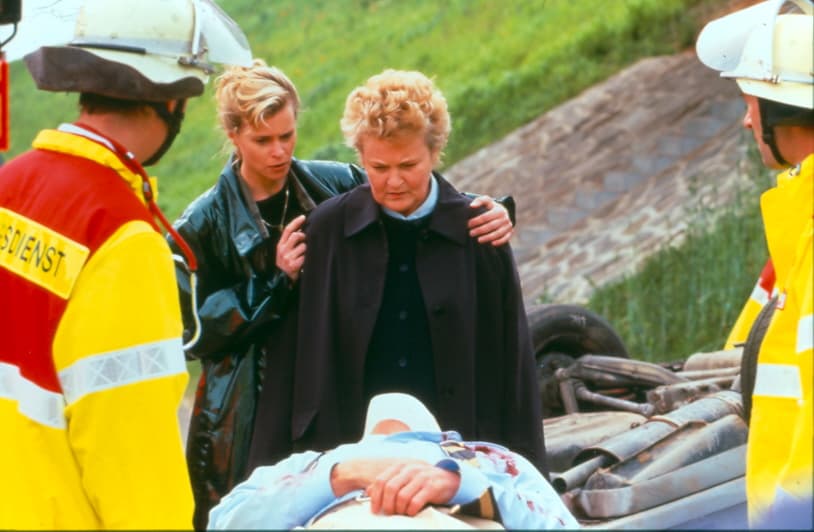 Relative Strangers – Ireland – 1999 – This drama tells the story of an Irish nurse whose happy life comes to an end when her husband dies and she learns she was living a lie. He was deeply in debt and living a double life in Dublin. After meeting the other family, she learns the other wife's child has leukaemia and needs help from her own children to survive.
Young, Gifted, and Classical: The Making of a Maestro – 2017 – At 17, Sheku Kannah-Mason because the first black winner of the BBC Young Musician competition. This documentary looks at what drives him and his musically-talented family to succeed.
Traffik – 1989 – This drama tells a story about the international drug trade through the lens of three different characters: Jack, the British government minister who sees heroin hurting his constituents; Helen, a woman whose husband has been arrested; and Fazal, a Pakistani man who works for a drug lord. The series was filmed on location in London, Hamburg, and Pakistan.