Watch British TV Free: The Absurdly Long List of British TV Shows You Can Stream for Free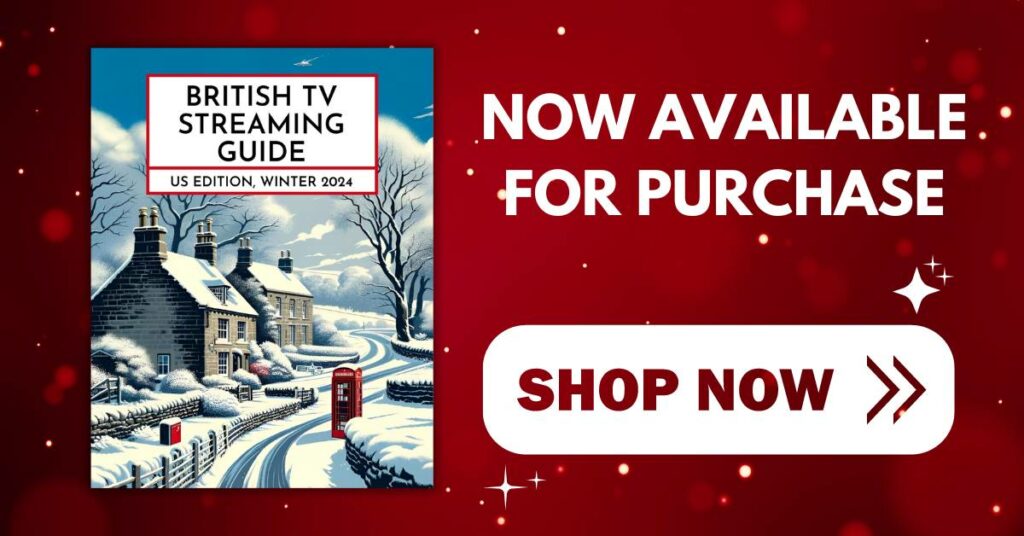 The British TV Streaming Guide: US Edition, Winter 2024 is now available. Get yours HERE.
In some cases, we earn commissions from affiliate links in our posts.
Last Updated on December 3, 2021 by Stefanie Hutson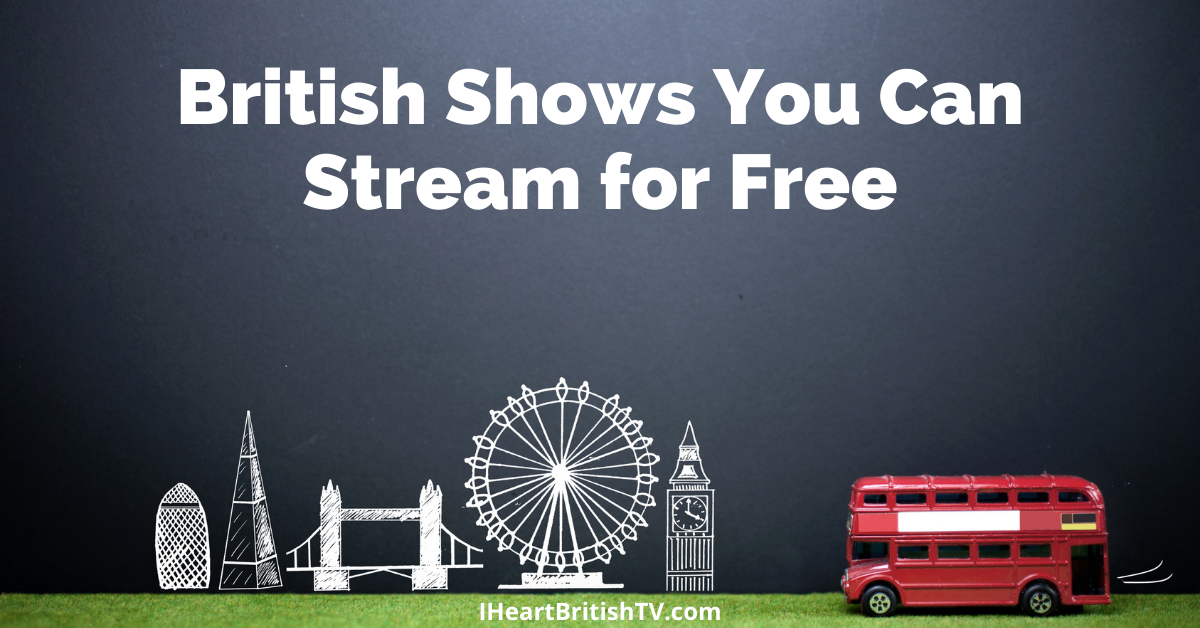 In the latest edition of the British TV Streaming Guide: US Edition, we decided to combine all the British TV listings for the "free with ads" services. The list that resulted was just over 20,000 words long (an amount that takes an average reader a little over an hour to read).
Why did we combine them? Two reasons:
It reduced page count by preventing us from listing the same shows over and over in different sections. There's a lot of crossover between the free services.
There are no barriers to the free services. Anyone in the US (our primary readership) can easily use all the free services. We don't combine paid sections because people like to be able to browse sections for the services they have and see ONLY those titles they can access without paying more – but with free services, you can have them all without any additional cost.
Though we know it's annoying to watch TV with ads in this day and age, some British TV shows are only available through free-with-ads streaming services or DVD. And of course, there are always those people on a tight budget who really don't have the extra $5-10/month for Acorn TV, BritBox, or Netflix – especially now, given the pandemic.
Even if you hate ads, you may still find a few shows here worth braving the ads. Either way, we hope you enjoy the list. A crazy amount of time and effort went into making it, and we hope you'll be kind enough to share it with those who might appreciate it. Thank you, and enjoy!
One last note: We've only included free and LEGAL streaming options. We don't include pirated shows people have stolen and uploaded to video sharing sites. This site is about supporting British TV, and given that British companies and actors don't make nearly as much money as Hollywood stars/production companies, we're not about to encourage theft.
The Absurdly Long List of British TV Shows You Can Watch for Free Online
To help break up the length, we've divided this list into 5 shorter sections. You can browse each by clicking the appropriate linked title below:
80+ British Mysteries & Crime Dramas You Can Watch for Free – Some of our personal favourites on this list include Alex Rider, The Bletchley Circle, Cadfael, Case Histories, Hamish Macbeth, Jonathan Creek, Kavanagh QC, Midsomer Murders, No Offence, and Wycliffe.
150+ British Dramas & Period Dramas You Can Watch for Free – We recommend At Home with the Braithwaites, Being Human, Blackpool, Brideshead Revisited, The Brief, Cold Feet, Eternal Law (if only for the gorgeous York scenery), Grafters, Heartbeat, Lost in Austen, Mobile, Monarch of the Glen, Peak Practice, Porterhouse Blue, The Prisoner, The Royal, The Saint, The Take, Teachers, Two Thousand Acres of Sky, Where the Heart Is, and William & Mary.
70+ British Comedies You Can Watch for Free – Some of our favourites include Blandings, Black Books, Doc Martin, Father Ted, Detectorists, Getting On, The Goes Wrong Show, Horrible Histories, London Irish, Men Behaving Badly, Miranda, Peep Show, Plebs, Spaced, Trollied, Whites, You Me & Them, and Vicious.
21 British Kid & Young Adult Shows You Can Watch for Free – The Enid Blyton shows are classics that are well worth a watch, and Rocket's Island is also really fun and imaginative.
300+ British Lifestyle & Documentary Shows You Can Watch for Free – We tend to prefer the travel, home renovation, and art/history ones ourselves, but there's a bit of something for everyone on this list. Britain's Most Historic Towns is particularly good, as is Fake or Fortune?. Grand Designs is another with broad appeal, and Great British Railway Journeys is an excellent choice for anyone missing the days of easy, mask-free travel. If historic buildings and renovation interest you, don't miss Restoration Man.
What's Your Favourite British TV Show Available to Stream Free?
Did we miss any good ones (that are available on ad-supported streaming services)? What's your favourite of the bunch? Please feel free to share your thoughts in the comments!
Save it to Pinterest!