120+ New & Returning British TV Shows in 2021 (& Perhaps 2022)
In some cases, we earn commissions from affiliate links in our posts.
Last Updated on February 8, 2021 by Stefanie Hutson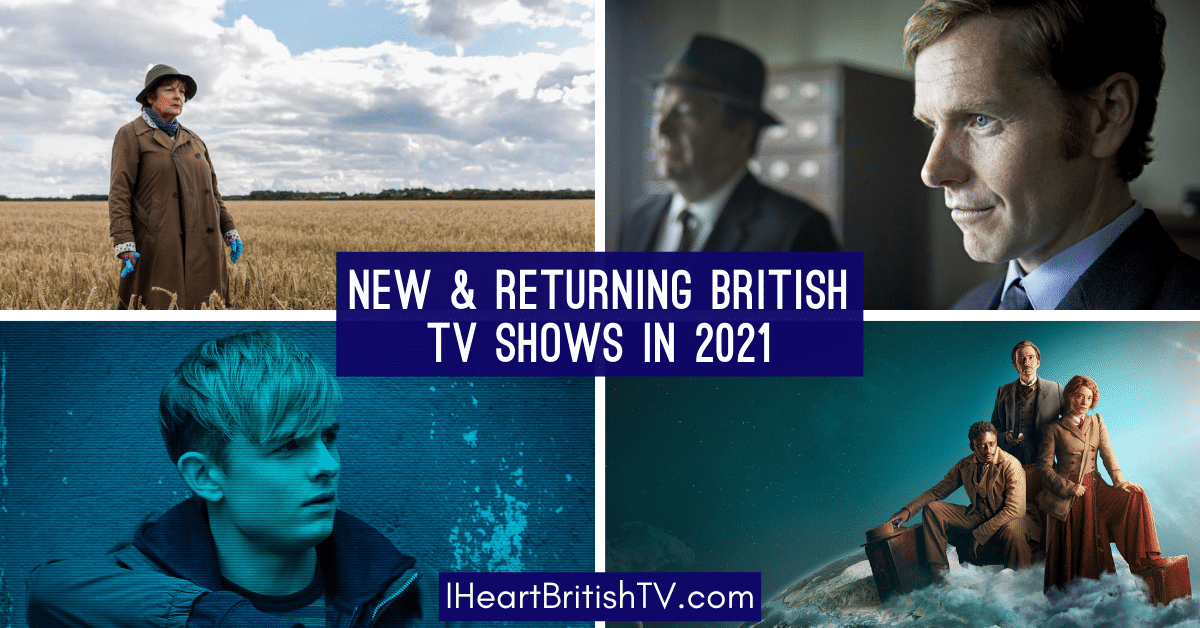 The end of 2020 and the beginning of 2021 have been a bit of a slow time in British TV. The pandemic has changed everything, and television production is no exception. The good news is that there are TONS of new British TV shows planned for 2021 and beyond, even if it does take a little longer than usual to get them out to the world.
Aside from the actual lockdowns, it takes more time and money to film safely with social distancing. Some shows have had to be rewritten to reduce contact or place more scenes outdoors. When lockdown restrictions eased and filming was again permitted, many productions found themselves with scheduling nightmares as productions that wouldn't have normally overlapped all tried to get back up and going at once.
In some cases, actors and crew members got sick. Some, like Bobby Ball (The Cockfields, Not Going Out), even died after contracting COVID.
All that is to say that until this thing is over, dates and production schedules are very much subject to change. We'd love to be able to tell you exactly when all the new 2021 British TV Shows are coming out, but the unfortunate truth is that until they're filmed, edited, and ready to air, nobody can be sure.
So, with that disclaimer aside, let's get on with the new British TV shows for 2021 (and probably some for 2022). Not all the returning shows have been aired in the US or Canada, but if there's one you like that isn't streaming, you can always try ordering the DVD set from Amazon UK. You'll just need a region-free DVD player to watch it (available for $30-50 on eBay or Amazon)
New & Returning British TV Shows for 2021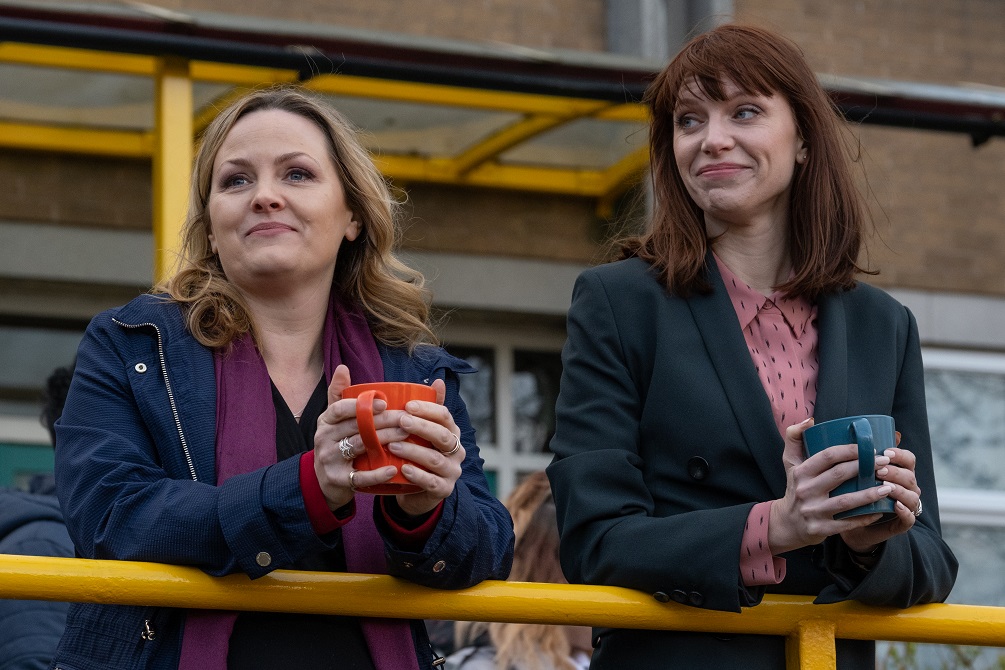 ACKLEY BRIDGE, SERIES 4
Network: Channel 4
Date: Likely 2021
Originally slated for a 2020 release, this one was delayed by the pandemic. The new fourth series will return with some major cast changes and a new format. Instead of hour-long episodes, it will now feature 10 half-hour episodes.
The dramedy follows the activities and relationships at a multicultural school in a fictional Yorkshire mill town.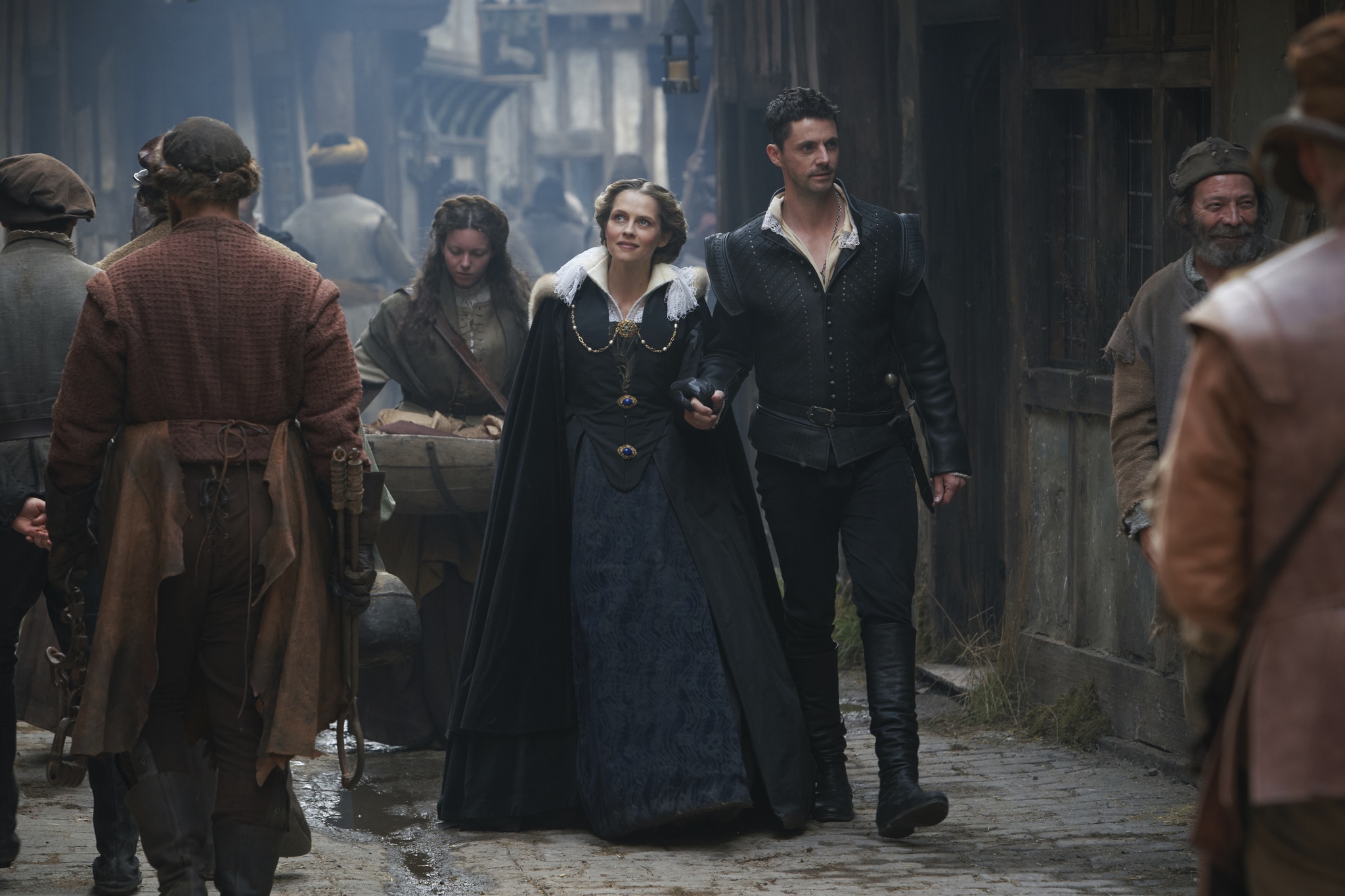 A DISCOVERY OF WITCHES, SERIES 2
Network: Sky & Sundance Now
Date: 9 January 2021
Originally scheduled for a late 2020 release, filming was disrupted due to the pandemic. Series 2 will arrive in January with new cast members Steven Cree (Outlander) and James Purefoy (The Following) making appearances.
In Series 2, Diana and Matthew will head to Elizabethan London in search of "England's most powerful witch" and a book that promises immortality.
AFTER LIFE, SERIES 3
Network: Netflix
Date: Likely later in 2021
This Ricky Gervais-penned sitcom surprised more than a few people with the depth and sensitivity it brought to the story of a man grieving his late wife. After two successful seasons, Gervais announced the upcoming season three will be the last. He posted a script draft on Instagram back in late September, so while we know it's coming, it's still too early for a date.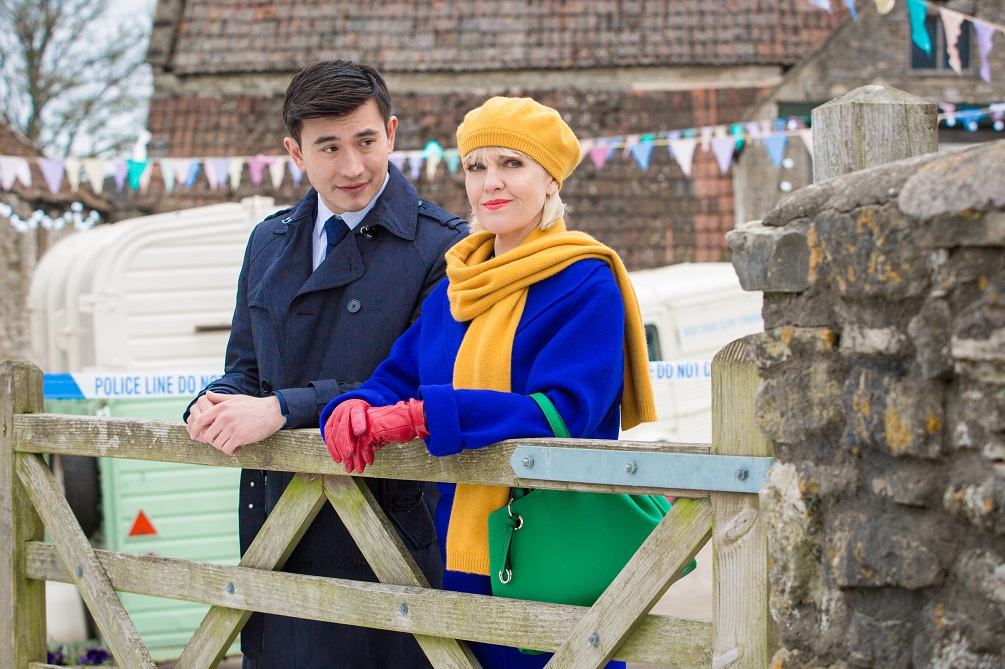 AGATHA RAISIN, SERIES 4
Network: Acorn TV
Date: 2021
Star Mathew Horne (who plays Roy Silver) shared that series four production was about to start when the lockdown disrupted production of this Acorn TV Original series.
So far, the series has adapted 16 of the existing Agatha Raisin novels for a total of 16 episodes. There are 31 novels in total, the latest one finished with the help of Rod Green after M.C. Beaton's passing earlier this year. There's been no announcement about which of the novels will feature in series four.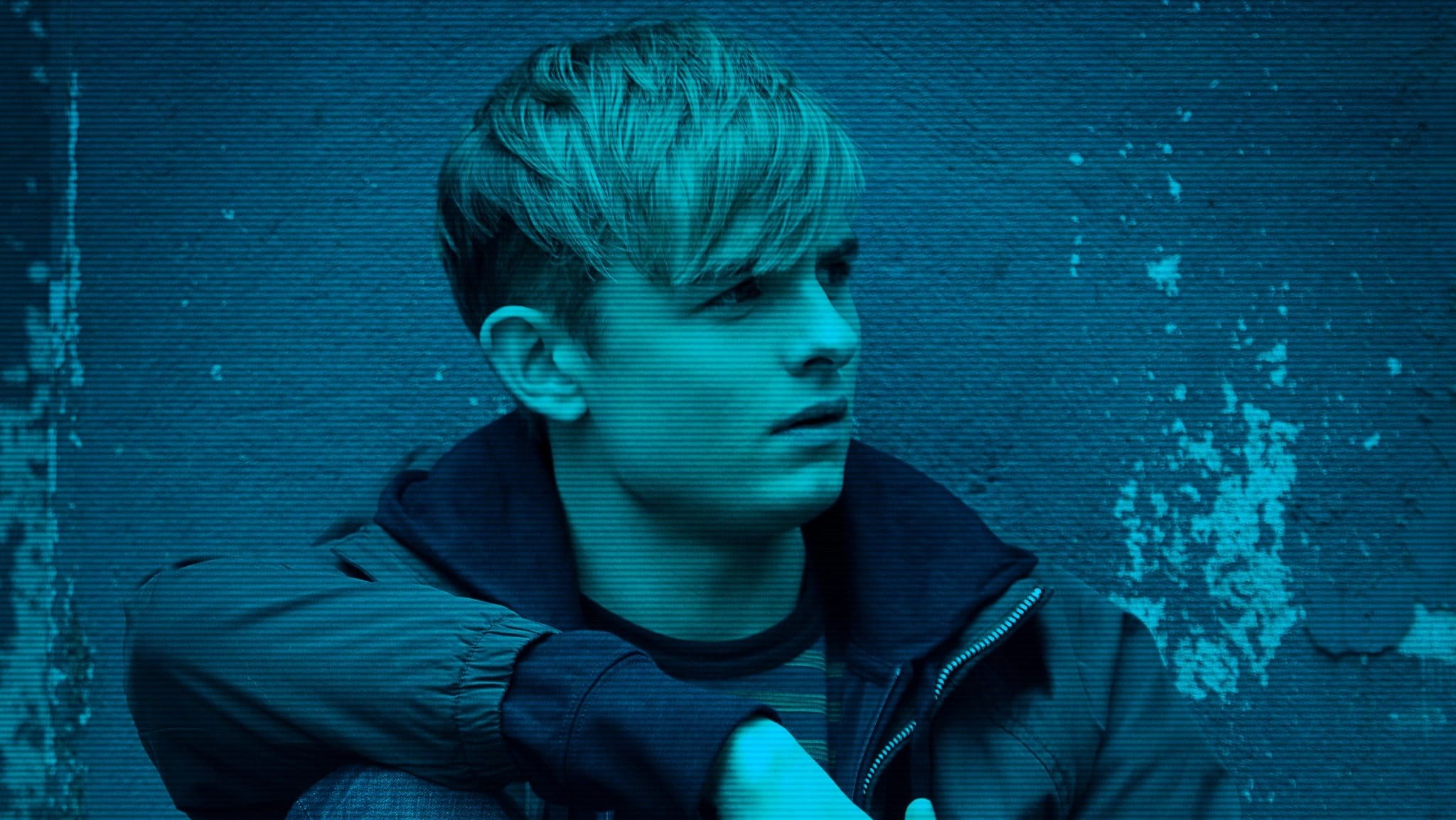 ALEX RIDER, SERIES 2
Network: ITV
Date: Likely late 2021/early 2022
Based on the popular young adult novels by Anthony Horowitz (Foyle's War), this series follows a young man whose reluctant guardian has been secretly training him as a spy.
Series 2 is scheduled to start filming in Bristol in January 2021. It's expected to last 22 weeks, followed by post-production – meaning that if all goes according to schedule, we can probably expect to see a new series by late 2021 or early 2022.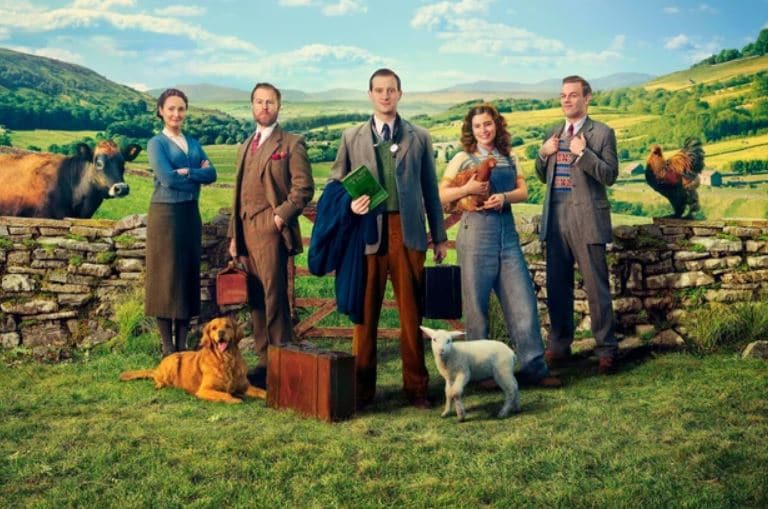 ALL CREATURES GREAT & SMALL, SERIES 2
Network: Channel 5, PBS
Date: Likely late 2021
Though the first series won't make it across the pond until January 2021, this Yorkshire-based veterinary tale has already been renewed for a second set of episodes.
The series is a remake of the classic British TV series from the 1970s and 80s, and both are based on the books of British veterinarian Alf Wight (aka James Herriot).
ALMA'S NOT NORMAL
Network: BBC Two
Date: Likely 2021
After a successful pilot in early 2020, this Sophie Willan comedy is coming back with a full series. Based on her own tumultuous childhood, the series follows Willan as Alma, a woman trying to get her life back on track after a breakup. Siobhan Finneran (Downton Abbey) will play Alma's dysfunctional mother Lin, while Lorraine Ashbourne (Peak Practice) will play her Grandma Joan.
ANNE BOLEYN
Network: Channel 5
Date: Likely late 2021/22
This controversial Channel 5 historical drama casts Black British actress Jodie Turner-Smith (Queen & Slim) as Anne Boleyn, the doomed second wife of King Henry VIII. It reimagines the later part of her life as a three-part feminist psychological thriller rather than a more traditional-style period drama.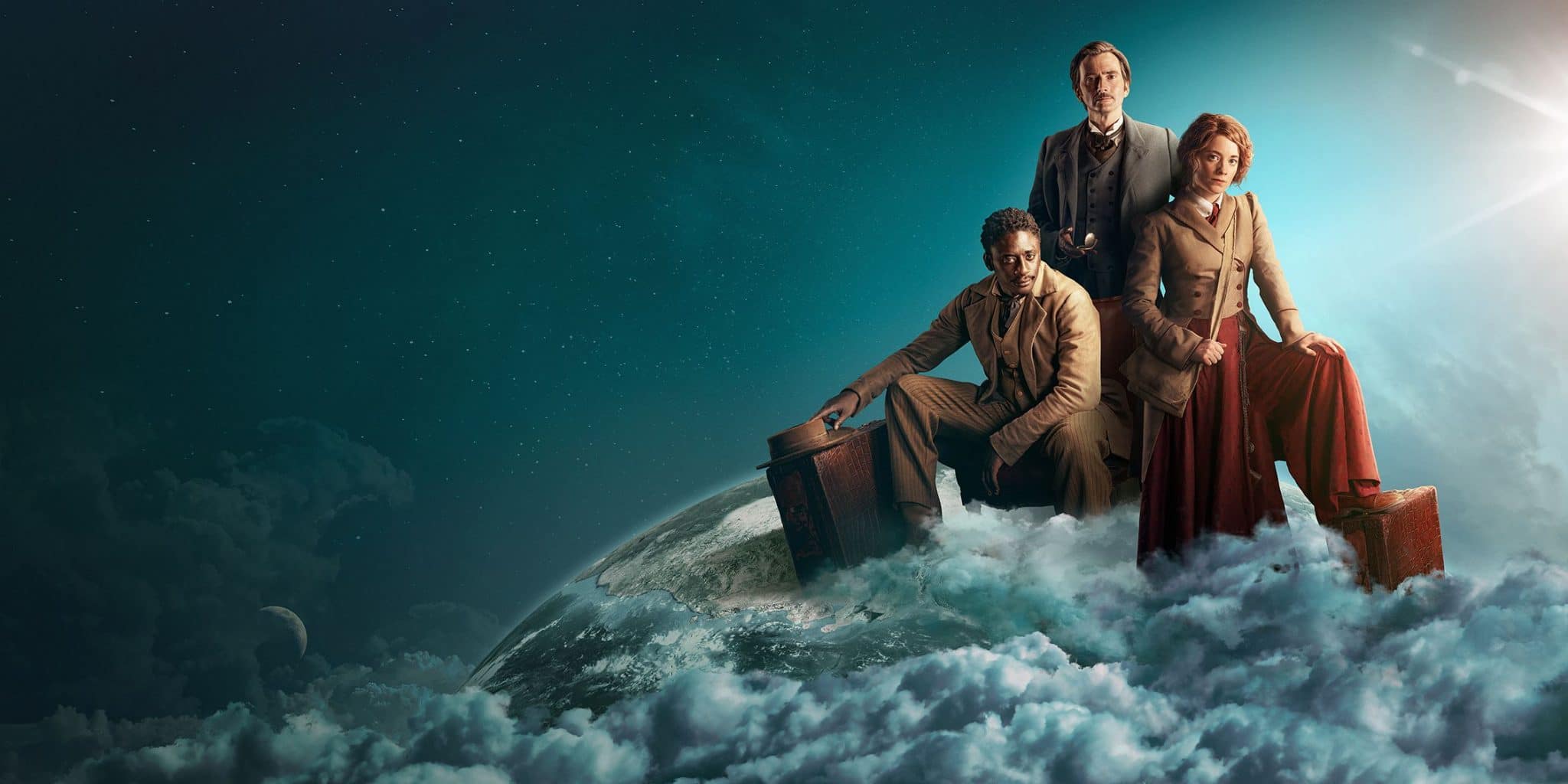 AROUND THE WORLD IN 80 DAYS
Production: BBC
Date: 2021
David Tennant (Des) will star in this upcoming adaptation of the classic Jules Verne novel. The series will play out over eight hour-long episodes, telling the story of Phileas Fogg and his valet Passepartout as they attempt to circumnavigate the globe in just 80 days. French actor Ibrahim Koma (Mother is Wrong) will play Passepartout.
THE BABY
Network: Sky Atlantic, HBO
Date: Likely late 2021 or 2022
This dark comedy follows 38-year-old Natasha after she unexpectedly finds herself with a baby. Suddenly, everything good in her life implodes. She can no longer do what she wants, when she wants – and worse still, the baby seems to have violent and controlling powers over her.
The series is set to be filmed in the UK in 2021.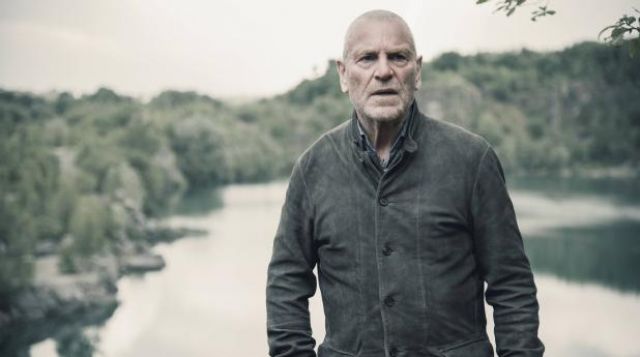 BAPTISTE, SERIES 2
Network: BBC One
Date: Likely 2021
This spinoff from The Missing sees Tchéky Karyo back in the role of detective Julien Baptiste. Series 2 began filming in Budapest in February 2020, but we've not seen any announcements about how it was affected by the pandemic or when we can expect a premiere date.
We do know that Fiona Shaw (Killing Eve) will join the cast as British Ambassador Emma Chambers in Series 2.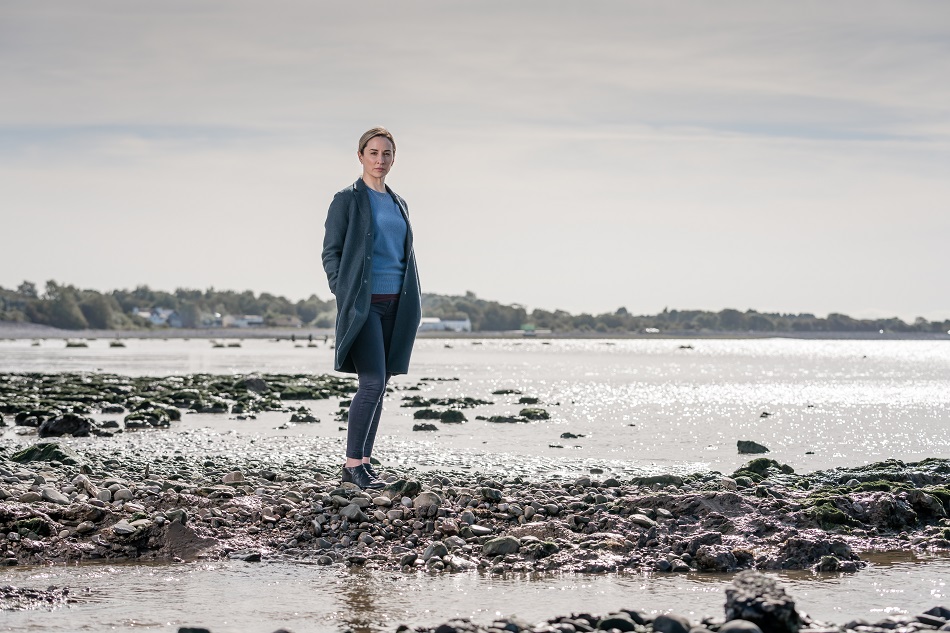 THE BAY, SERIES 2
Network: ITV
Date: January 20th on BritBox (US)
Billed as the new Broadchurch, this series premiered to a great deal of interest in 2019. It was quickly renewed for a second series, and we'll soon be seeing Morven Christie and her Morecambe colleagues back for a new mystery.
Given everything that happened in series 1, there are certainly a lot of directions they could take it in.
BEFORE WE DIE
Network: Channel 4
Date: 2020
Lesley Sharp (Scott & Bailey) will star in this British adaptation of the hit Swedish crime drama. She'll play detective Hannah Laing, a woman who becomes conflicted when she realises her son is an undercover informant in a murder investigation.
Patrick Gibson (The Tudors) will play her son Christian, while Vincent Regan (Wallander) will star as Billy Murdoch, another investigator in Hannah's unit. Filming will take place over autumn and winter of 2020.
BEHIND HER EYES
Network: Netflix
Date: Late 2020, early 2021
Based on Sarah Pinborough's 2017 novel of the same name, this psychological thriller follows a single mother, Louise (Simona Brown), who begins an affair with her new boss, David (Tom Bateman). Things get strange when she also starts to become friends with his wife Adele (Eve Hewson). Soon, an unusual love triangle morphs into a dangerous web of secrets and lies.
THE BIRTH OF DANIEL F HARRIS
Network: Channel 4
Date: Likely late 2020
This eight-episode drama tells the story of a young man whose grief-stricken father took him away to a remote area as a baby, raising him on old movies and Benny Goodman records.
After 18 years of hearing about the dangers of the outside world, he must leave home and face reality. Now, he has to come to terms with a world he never knew existed, and perhaps even find out who killed his mother all those years before.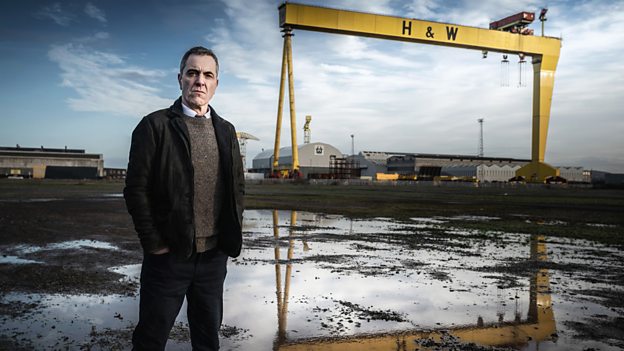 BLOODLANDS
Network: BBC One, Acorn TV
Date: Early 2021
James Nesbitt (Cold Feet) stars as detective Tom Brannick in this drama about a police detective in Northern Ireland who makes a connection between a car pulled out of Strangford Lough and a cold case of personal significance.
Other stars include Lisa Dwan (Top Boy), Michael Smiley (Luther, Dead Still), and Ian McElhinney (Derry Girls).
BLOODS
Network: Sky
Date: 2021
Set in South London, this comedy follows a mis-matched pair of paramedics and their colleagues. Loner Maleek (Samson Kayo, Famalam) works with overly-friendly divorcee Wendy (Jane Horrocks, Absolutely Fabulous), and while it doesn't initially look like a promising partnership, they soon become close.
BRAIN IN GEAR
Network: BBC Two
Date: Likely 2021
After the success of their BAFTA-nominated 2019 short, this comedy has been picked up for a full series. It's described as "a flat-share comedy where the nightmare tenants…are the voices in your head." Gbemisola Ikumelo (Famalam) will star.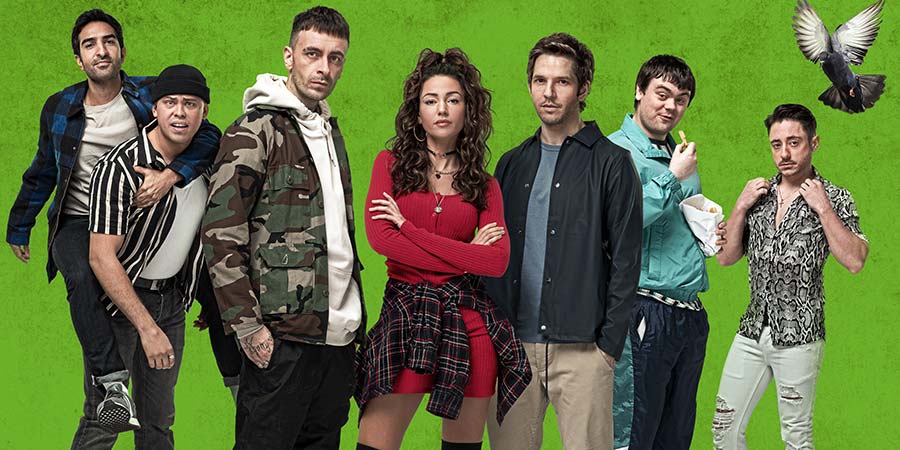 BRASSIC, SERIES 3
Network: Sky UK, Hulu
Date: 2021
After two successful seasons, this working-class northern English comedy was quickly renewed for a third set of episodes. The series follows Vinnie O'Neill and his friends as they commit small-time crimes and wonder whether there might be a better life for them outside their small town.
Filming began in October 2020, but there are no details on an exact premiere date.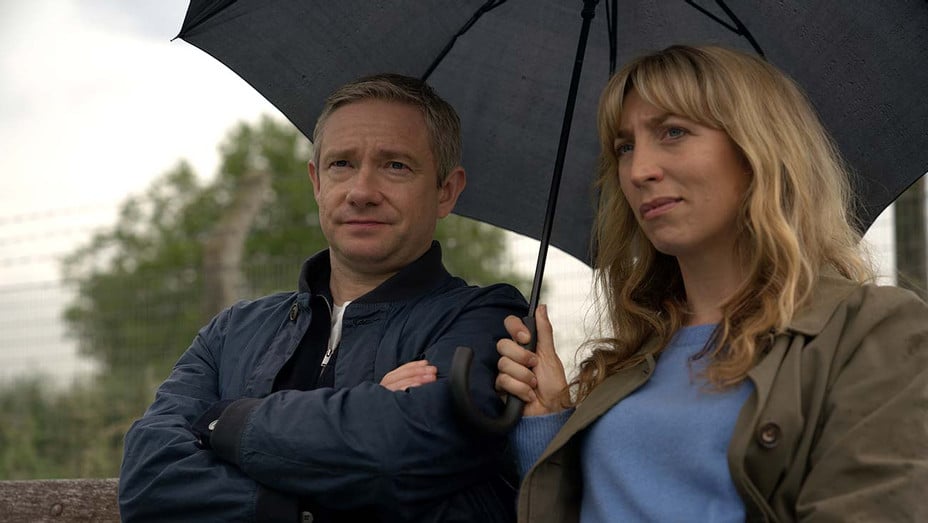 BREEDERS, SERIES 2
Network: Sky One, FX, Hulu
Date: 2021
Martin Freeman (Sherlock) and Daisy Haggard (Episodes) star in this sitcom about two parents struggling with their new roles as keepers of small humans. The series is described as exploring the paradox between loving your children so much you'd die for them, yet frequently wanting to kill them.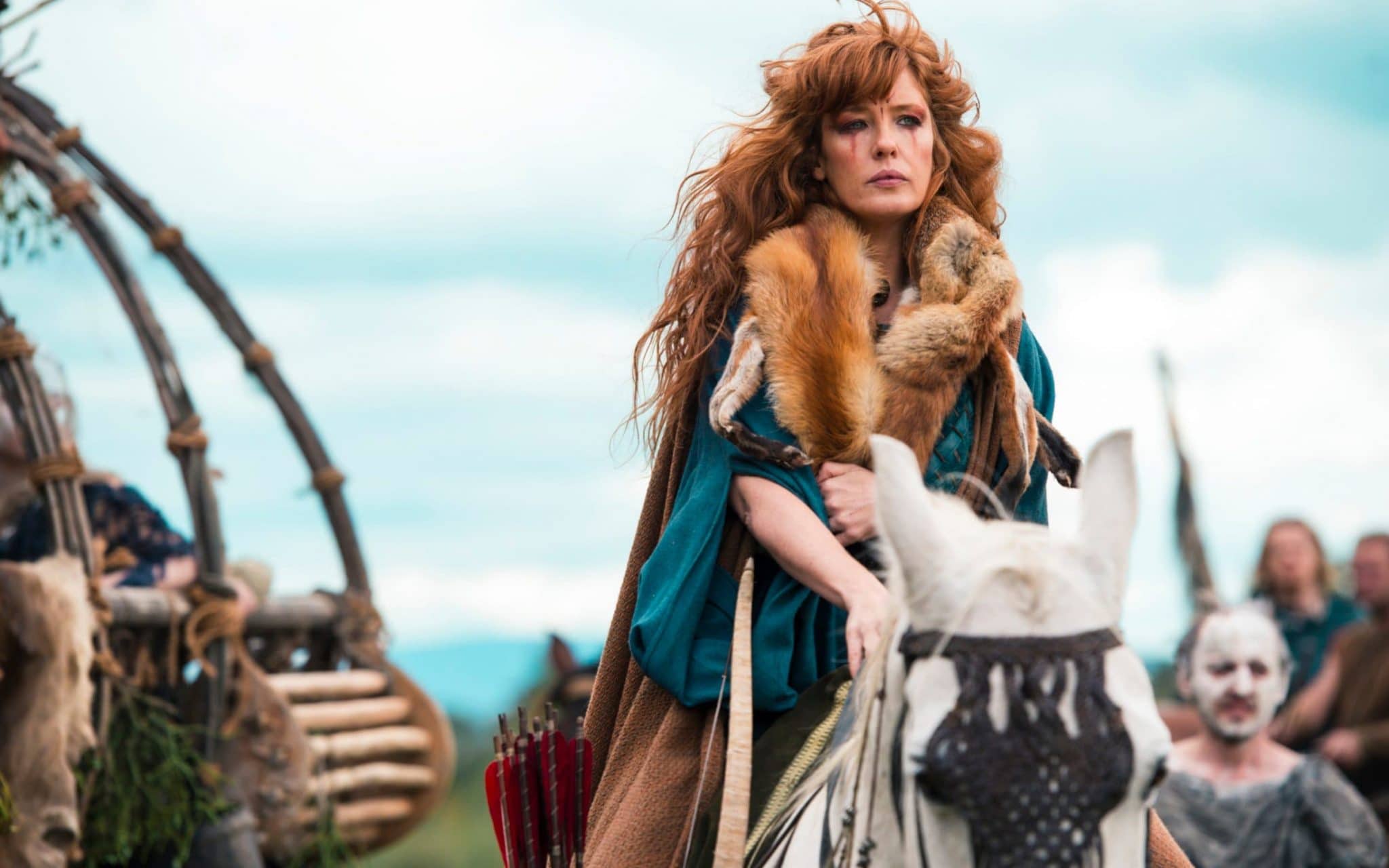 BRITANNIA, SERIES 3
Network: Sky, Epix
Date: Likely late 2021/22
This historical fantasy offers up an imaginative version of Britain in the year AD 43, showing us a land ruled by druids and powerful women. When the Romans arrive, it kicks off all sorts of battle and sorcery as the two groups fight for control of the land.
In September, the Britannia Twitter account announced they were back on set filming series 3. Sophie Okonedo (Ratched) will be joining the case in the upcoming series in the role of Hemple, wife of Roman General Aulus (played by David Morrissey).
BUFFERING
Network: ITV2
Date: Likely 2021
Comedian Iain Stirling will star in this six-episode coming of age comedy that he wrote with fellow comedian Steve Bugeja. Relatively few details are available about the content, but the series began shooting in London in 2020.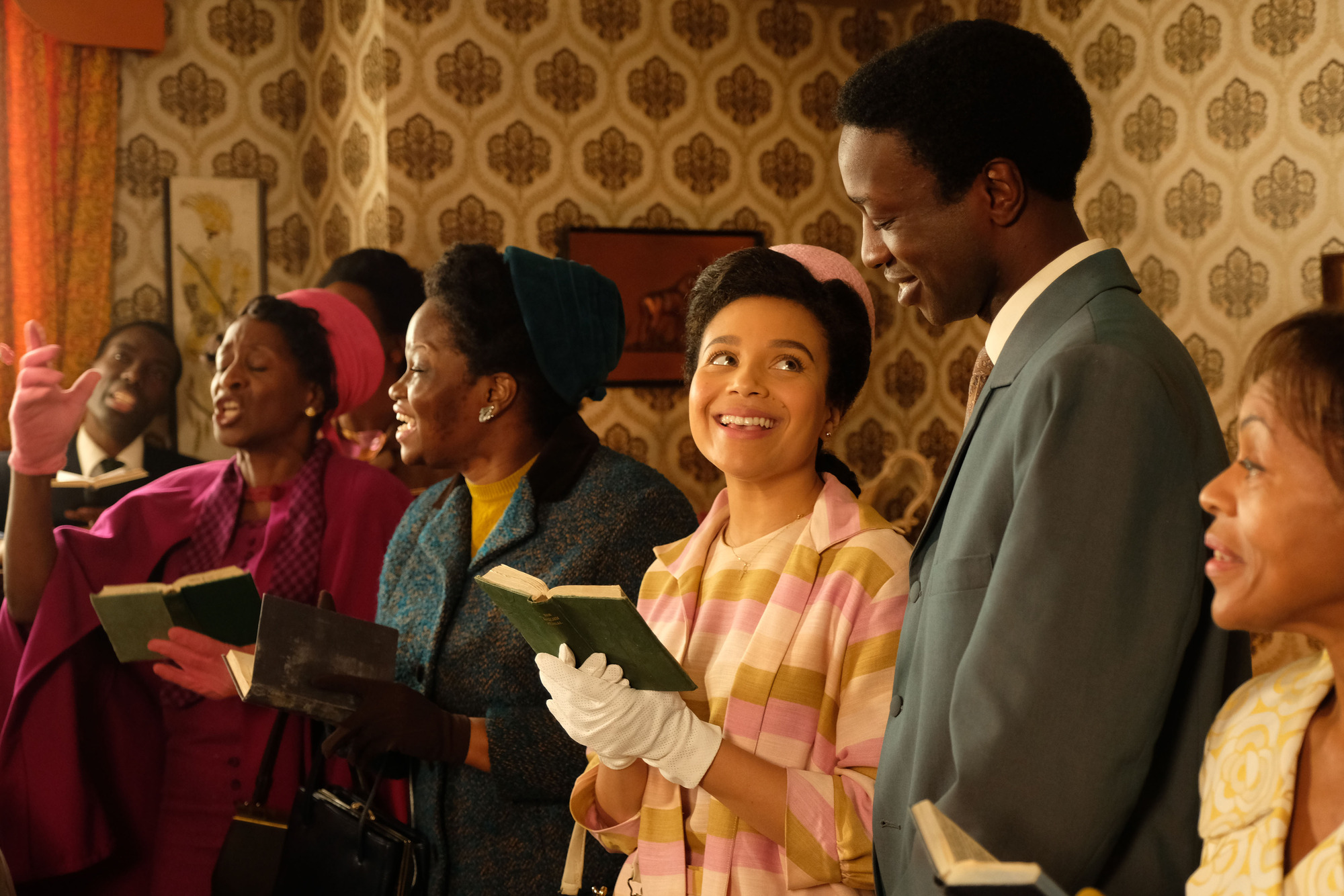 Network: BBC One
Date: 2021
After pandemic-related delays, this period drama will return soon with both a 2020 Christmas special and an upcoming tenth series. The Christmas special brings us up to December 1965, and we'll see the ladies at Nonnatus House experiencing a Christmas where nothing seems to go right.
Series 10 will be set in 1966, and while few details have been released, it seems fairly certain we'll hear something about England's World Cup win that year. That was also the year of the Aberfan disaster in Wales, along with a bit of UK-US friction over Vietnam. It'll be one year prior to the legalisation of abortion and homosexuality, so there's a good chance we'll see storylines heading in those directions, too.
Catch up with Seasons 1-9 on Netflix
CANNES CONFIDENTIAL
Network: Acorn TV
Date: 2021
This Acorn TV Original series blends comedy, romance, mystery, and crime along the Cote d'Azur. Written by Midsomer Murders and Van der Valk writer Chris Murray, the series will be the first English-language procedural to be produced and set in the region since the 1970s classic The Persuaders.
CHIVALRY
Network: Channel 4
Date: Likely 2021
This six-episode comedy series pairs a "woke" writer/director, Bobby (Sarah Solemani, Barry), with a successful film producer and ladies man who has a taste for young women (Steve Coogan, Alan Partridge). She's been promised funding for her feminist Biblical biopic if she can rescue his sexually problematic thriller.
THE CLEANER
Network: BBC One
Date: Likely 2021
Based on the hit German series Der Tatortreiniger (aka Crime Scene Cleaner, on MHz Choice at time of print), this English adaptation will star Greg Davies (The Inbetweeners) as a quirky specialist cleaner of crime scenes. As Paul "Wicky" Wickstead, he'll work for Shropshire-based cleaning contractor Laussen to remove the gruesome messes left behind by criminals.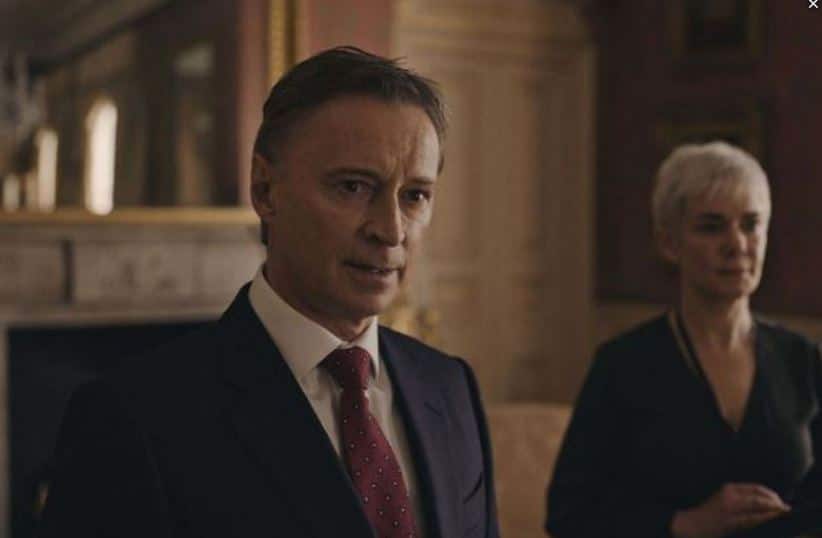 COBRA, SERIES 2
Network: Sky One
Date: Likely 2021
Robert Carlyle (Hamish Macbeth) stars in this political thriller in which the UK Prime Minister attempts to restore order after a major disaster. Series 2 will see Carlyle return to play the PM alongside Victoria Hamilton as Chief of Staff Anna Marshall. It's also expected that David Haig and Richard Dormer will reprise their roles as Home Secretary and Director of the Civil Contingencies Secretariat.
Sky has revealed that the new series will see the PM rebuilding the country after a solar storm – until an assassination threatens the peace he's restored.
THE COCKFIELDS, SERIES 2
Network: Gold
Date: Likely 2021
This oddball family sitcom was renewed for a second series back in summer 2020, but sadly, star Bobby Ball passed away from COVID-19 complications in October. The talented comedian appeared set to reprise his role with filming to begin in August, but between his passing and ongoing changes in pandemic-related restrictions, it's uncertain where this one stands.
In the initial series, we saw Simon (Joe Wilkinson, Rovers) bringing his girlfriend Donna back home to the Isle of Wight to meet his overbearing family.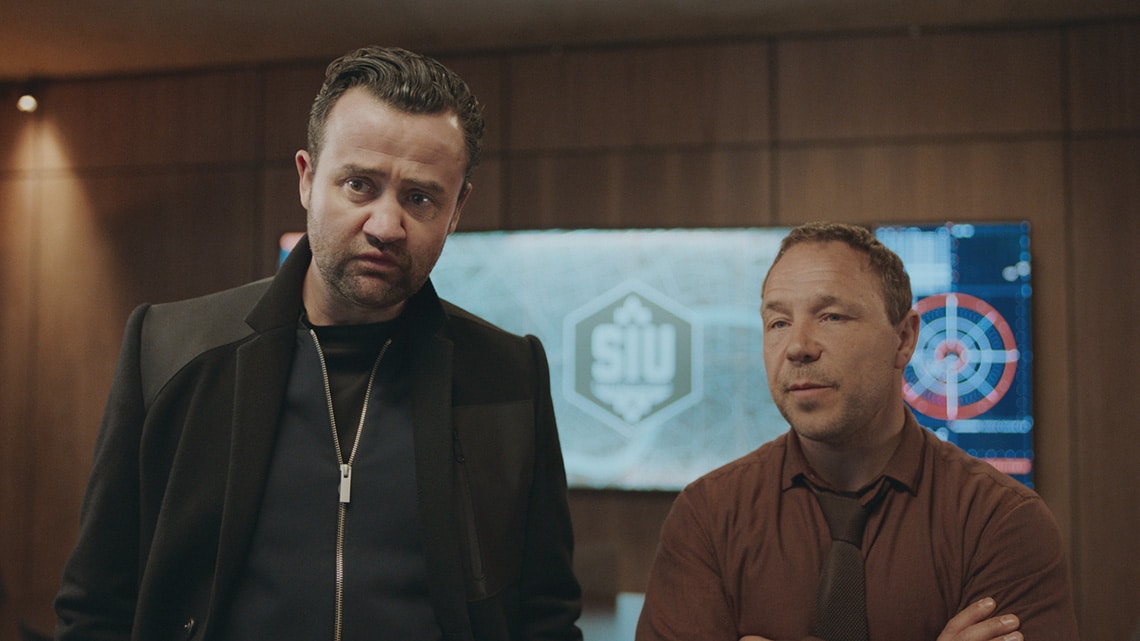 CODE 404, SERIES 2
Network: Sky One
Date: Likely 2021
The first series of this comedy begins when a talented but dead operative is brought back to life under an experimental programme. Stars Stephen Graham and Daniel Mays (both of Line of Duty) will both return for the second outing.
THE CURSE
Network: Channel 4
Date: Likely 2021
Set in the 1980s, this crime dramedy is based on the true story of a gang who pulls off a robbery, only to get more than they bargained for. The series comes to us from the People Just Do Nothing team, with Steve Stamp, Allan Mustafa, and Hugo Chegwin all involved.
DALGLIESH
Network: Acorn TV
Date: 2021
Based on the Dalgliesh novels of P.D. James, this Acorn TV Original series will star Bertie Carvel as the iconic poetry-writing detective. The upcoming series will adapt three of the Dalgliesh novels: Shroud for a Nightingale, The Black Tower, and A Taste for Death.
Production begins in Northern Ireland in December, and the series is expected to premiere sometime in 2021.
DANNY BOY
Network: BBC Two
Date: 2021
Toby Jones (Detectorists) and Anthony Boyle (Ordeal by Innocence) are set to star in this new drama about Brian Wood, a real-life soldier accused of war crimes in Iraq. Jones will play human rights lawyer Phil Shiner, the man who went up against him in the legal battle. The feature-length drama takes a look at the fine line between war and war crimes.
Filming began in autumn 2020.
DEATH COMES AS THE END
Network: BBC One
Date: 2021
This upcoming three-part mystery is based on the 1944 Agatha Christie novel of the same name, and follows an intriguing murder set in Ancient Egypt. Set in Thebes in 2000 BC, it was Christie's only novel not set in the 20th century, and it's one of just a handful never before seen on screen.
In the novel, we see an Egyptian family's peaceful life disturbed when the father, Imhotep, returns home with a new concubine. She creates problems within the family, and deaths aren't far behind.
Originally slated for Christmas 2019, updates have been scarce and 2021 is looking probable.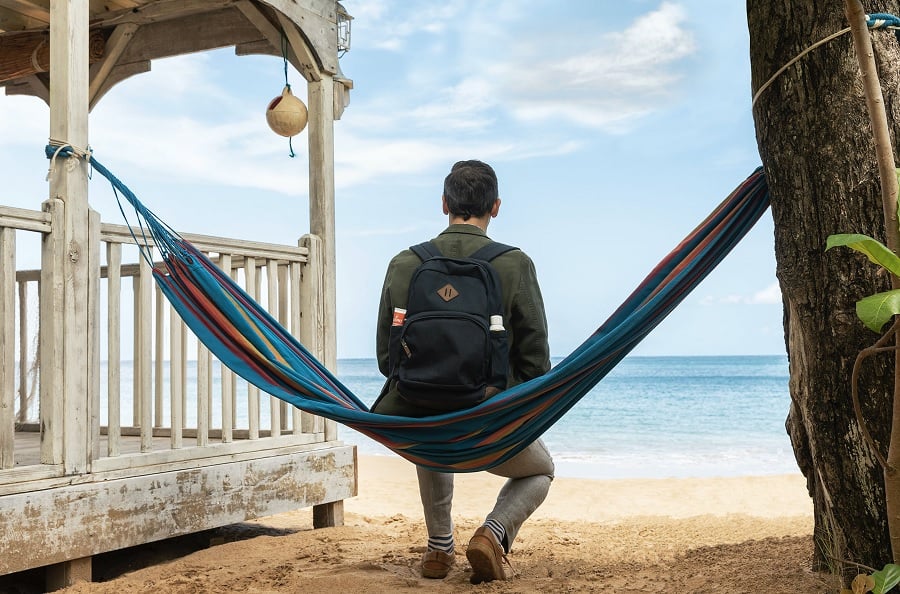 DEATH IN PARADISE, SERIES 10
Network: BBC One
Date: Early 2021, no US date yet
This tropical island whodunnit brings us a 10th season in early 2021, and they also announced that the series would be renewed for Series 11 and 12. Ralf Little entered the series in Season 9 as DI Neville Parker, but he may not be long for Saint Marie. In an interview, he indicated that he'll be back next year, but he's not officially signed on for both of the renewed seasons. Whether they'll keep him around or not is anyone's guess.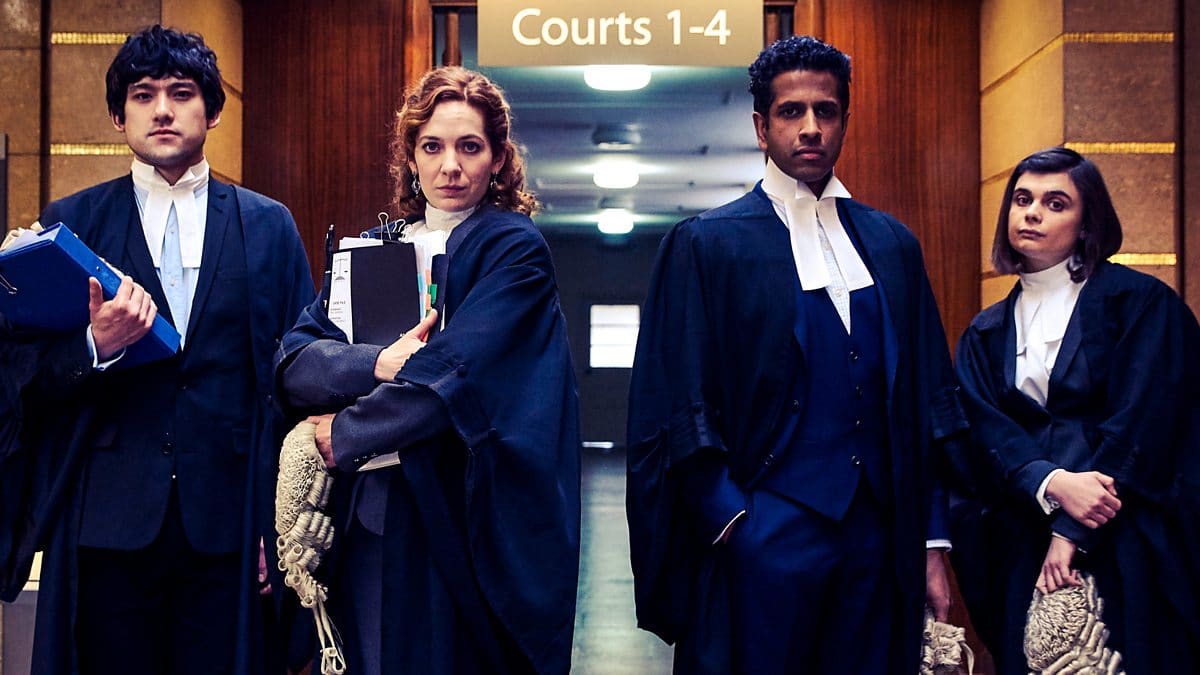 DEFENDING THE GUILTY, SERIES 2
Network: BBC Two
Date: 2021
This legal sitcom starring Katherine Parkinson (The IT Crowd) and Will Sharpe (Flowers) was originally set to return in 2020 (until the pandemic hit). The series follows Will Packham (Sharpe), a young barrister being shown the ropes by the more worldly Caroline (Parkinson).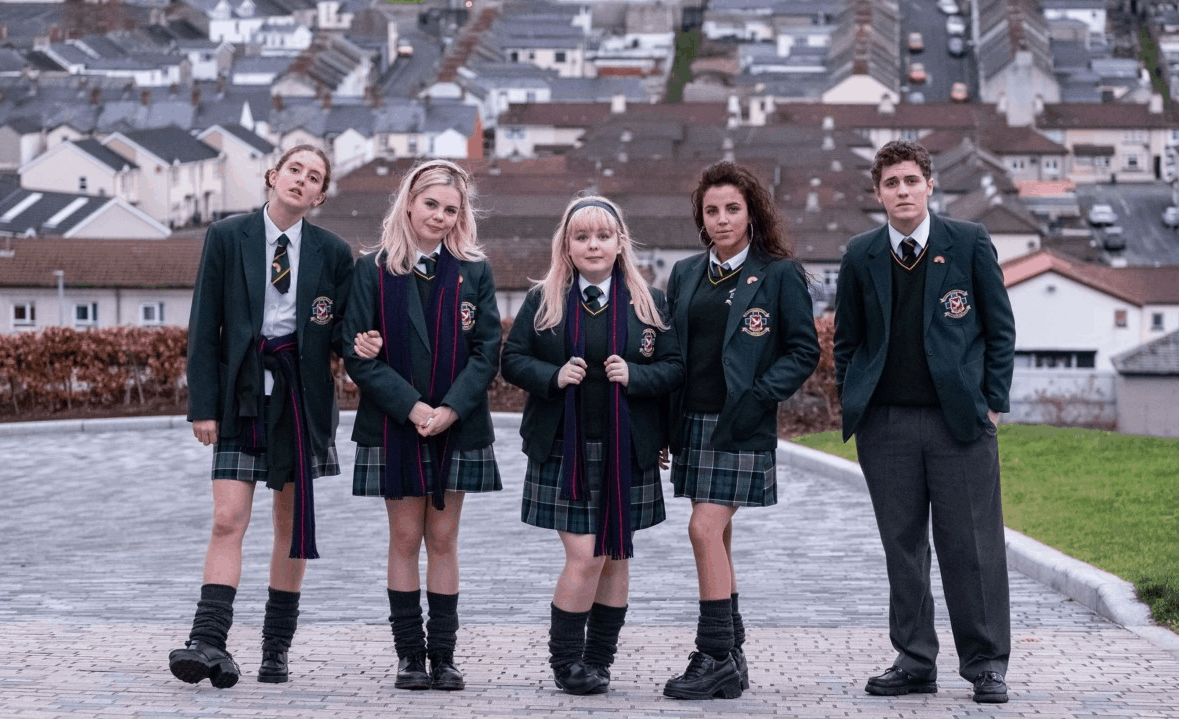 DERRY GIRLS, SERIES 3
Network: Channel 4
Date: Possibly 2021
Filming for series 3 was originally meant to start back in June, but like many other productions, it was postponed due to the pandemic. Because of the close, intimate nature of the show, it's been harder for this one to get back into production with social distancing protocols.
It's unknown whether they'll get back to set in 2021. Previous reports have suggested that all major cast members would be returning, and some have speculated that Bill Clinton's arrival would be part of the upcoming series.
Catch up with Series 1-2 on Netflix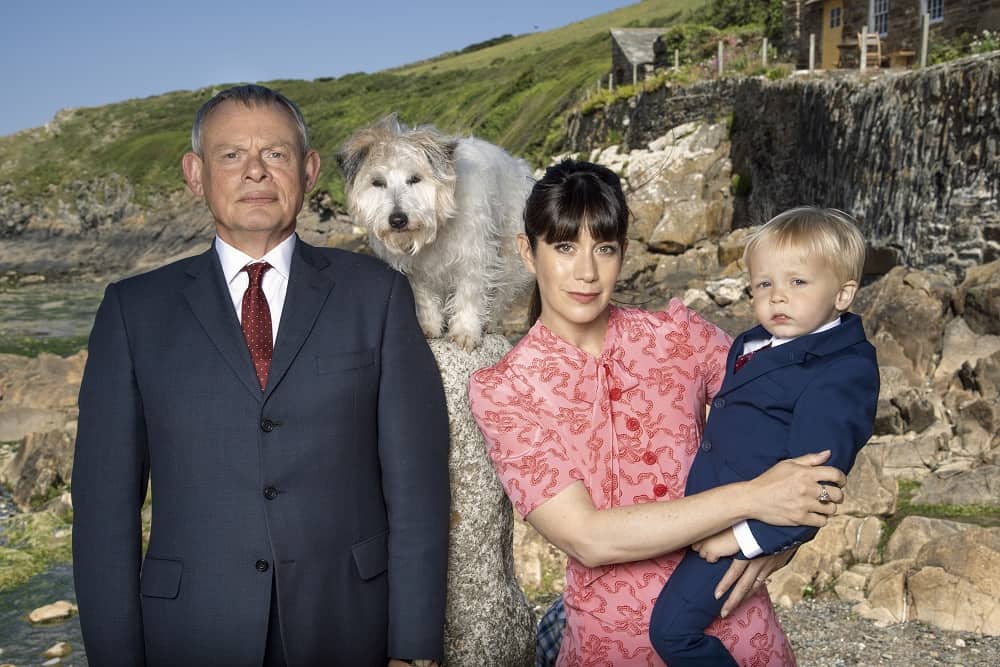 DOC MARTIN, SERIES 10
Network: ITV
Date: 2021
This much-loved Cornish comedy is set to return in 2021 for a tenth and final season. Though most of our readers will know it well, the series follows Dr. Martin Ellingham, a grumpy surgeon who became a GP in the fishing village of Portwenn after suddenly developing an aversion to blood.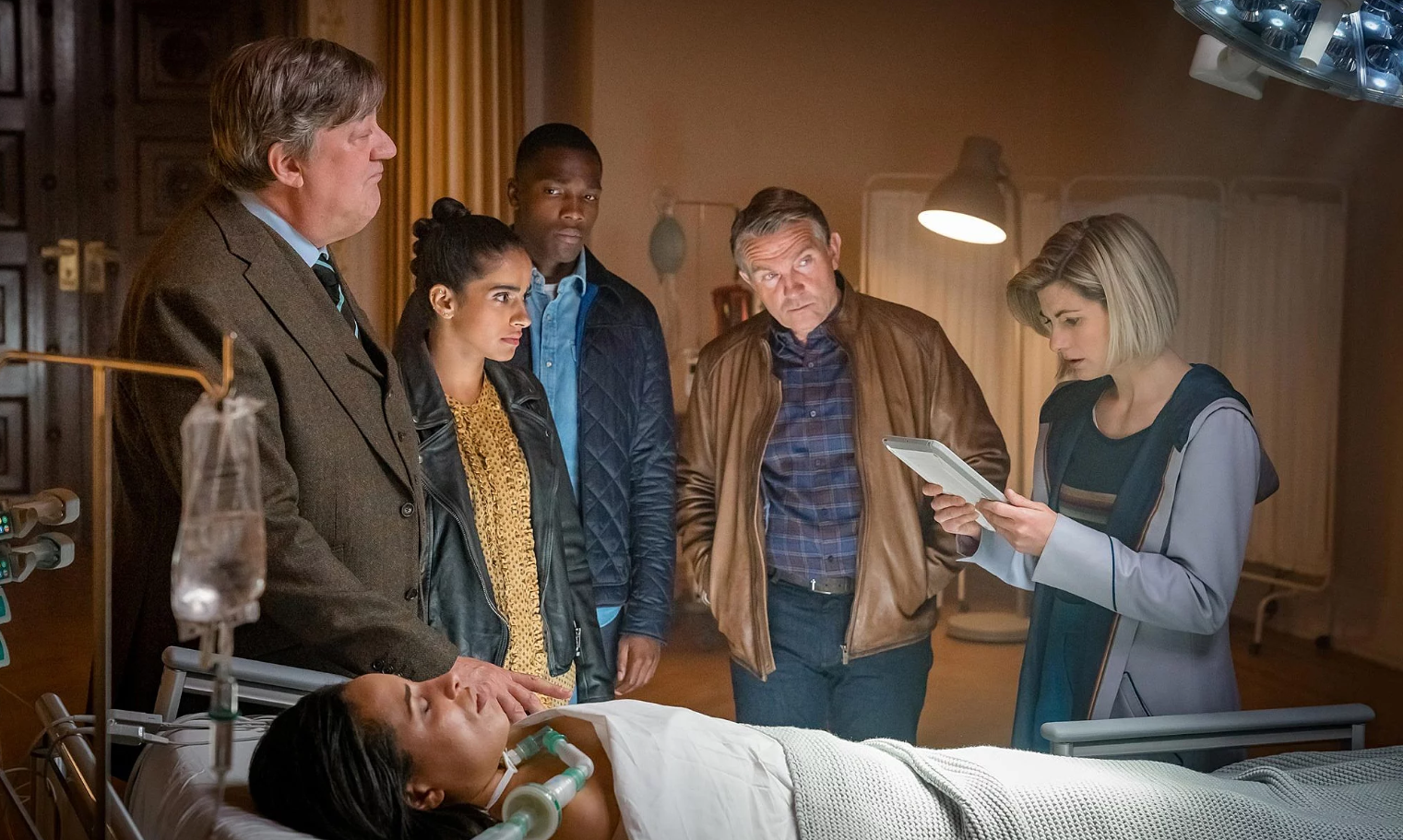 DOCTOR WHO, SERIES 13
Network: Acorn TV
Date: Early 2020
In October, it was announced that Doctor Who had begun production for Series 13. Given that Series 12 ended with a controversial revelation, there's quite a bit of anticipation about the new series.
Star Jodie Whittaker has indicated that she intends to stick with the "three series and out" precedent others before her have followed, but it's believed that companions Bradley Walsh and Tosin Cole will depart after the 2020 Christmas special, leaving the series with fewer main characters to juggle. In November, Chris Chibnall confirmed the upcoming series had been reduced to eight episodes due to COVID restrictions and delays.
THE ELEPHANT MAN
Network: BBC One
Date: TBD
Born to a working-class Leicestershire family, "Elephant Man" John Merrick rose from the workhouse and poverty to become a cultural icon before his death at the age of 27 in London. His physical deformities were both unique and extreme, but they opened the door for him to meet lifelong friend Dr. Frederick Treves at a London human oddities show.
He's a man who conducted himself with courage and dignity in spite of his challenges, and this version of his story will be told in two 90-minute episodes. Charlie Heaton (Stranger Things) will portray Merrick.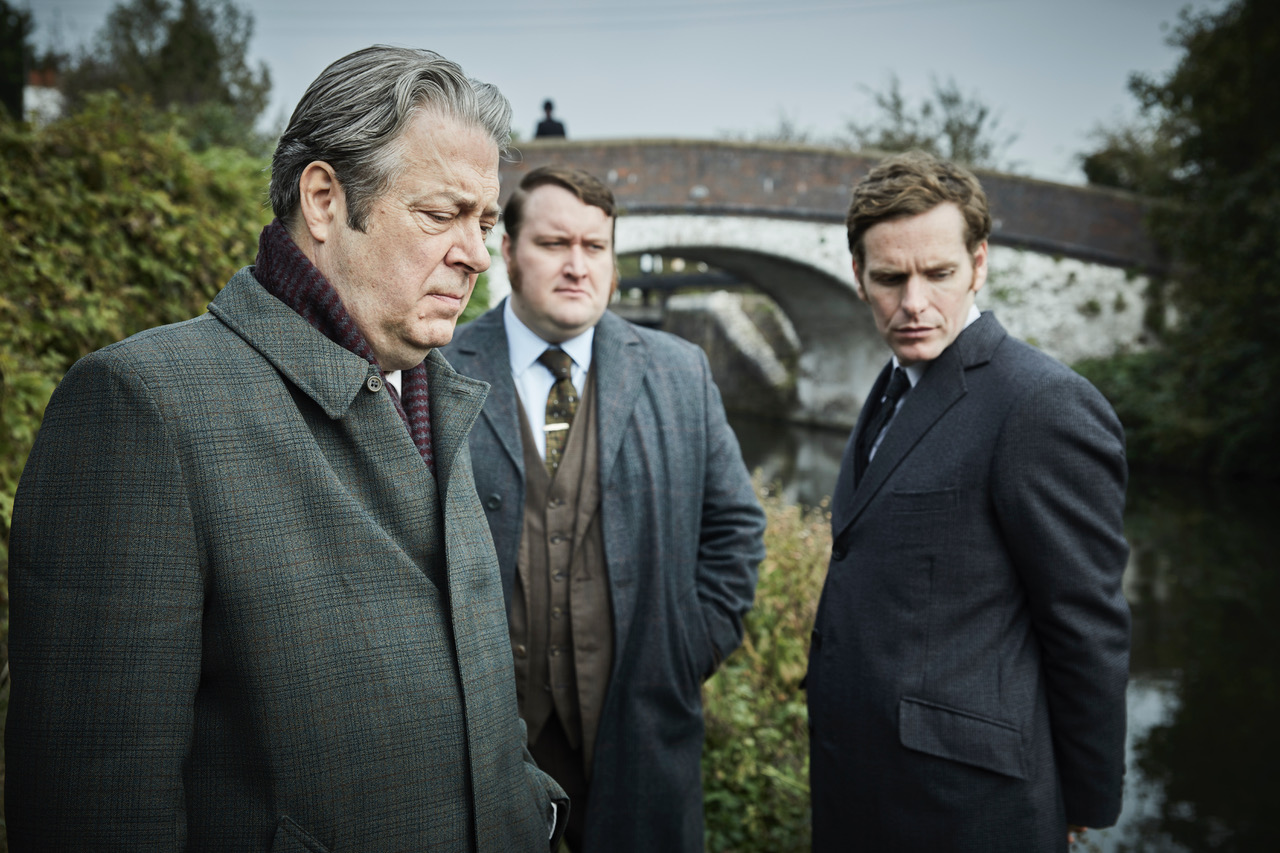 Network: ITV & PBS
Date: 2021
As we approach the end of Endeavour, each new series seems to bring Shaun Evans' character closer to the Morse we've come to know. With series 7 set in 1970, we can reasonably expect series 8 to fall somewhere around 1971 or 1972, roughly 15 years away from the original Inspector Morse's 1987 beginnings.
Many believe the Oxford-based crime drama will end after series 8, given that it will bring the series up to the same number of total episodes both Inspector Morse and Lewis had – but there's been no official confirmation of that. Though we don't know what will happen in terms of the plot, it seems likely that series 8 may see Morse getting the keys to his iconic red Jaguar.
ENGLISTAN
Network: BBC Two
Date: 2021 or later
Riz Ahmed (Rogue One) has penned this TV drama about three generations of a British-Pakistani family over the course of four decades. They navigate constantly shifting circumstances in the modern, multicultural Britain.
A lack of production updates suggests this one may have been pushed back to 2021 or beyond.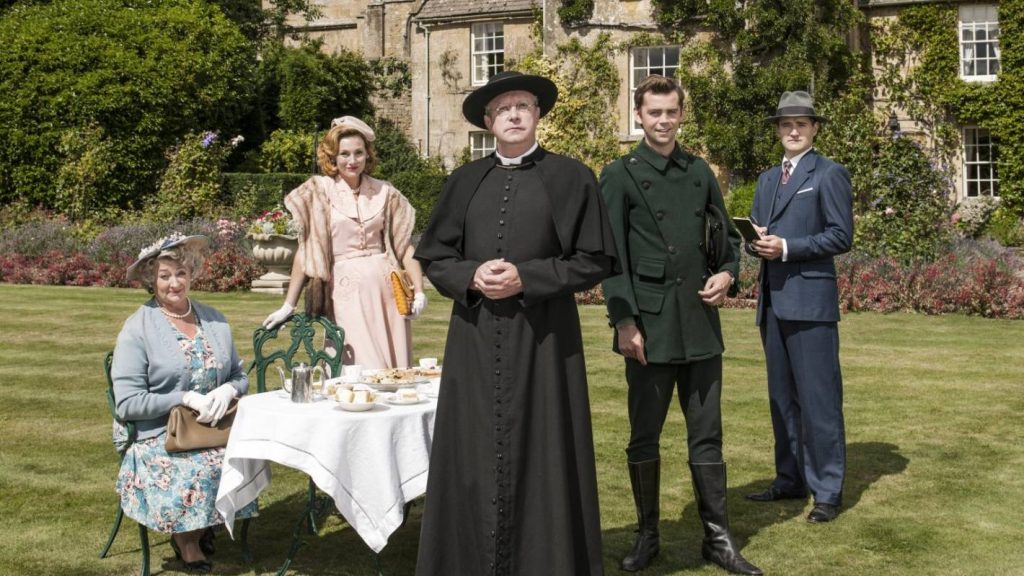 FATHER BROWN, SERIES 9
Network: BBC One
Date: 2021/22
Originally intended to begin filming in April 2020, series 9 will hopefully proceed in 2021. For those not familiar with the much-loved series, it follows a Roman Catholic priest who solves crimes in the Cotswolds. The series is based on the stories of GK Chesterton, and Mark Williams (Harry Potter) stars as Father Brown.
FINDING JOY, SERIES 2
Network: Acorn TV, RTÉ
Date: October 2020 (RTÉ), 11 January 2021 (Acorn TV)
Amy Huberman returns for another season of this Irish Acorn TV Original series. In series 1, we saw her dealing with a breakup while trying to get the hang of a new job she never wanted in the first place. In series 2, we'll see her reborn as an entrepreneur, working hard to establish her new business while also finding happiness.
The new series will see Kerry Howard (Him & Her) come on as new flatmate Christie, along with Ruth Kearney (Primeval) as new assistant Emer.
FRANK OF IRELAND
Network: Channel 4, Amazon Studios
Date: 2021
Written by and starring brothers Brian and Domhnall Gleeson, this series focuses on Frank Marron (Brian Gleeson, Peaky Blinders), a 32-year-old misanthropic musician who lives in Dublin with his mother (Pom Boyd, Rosie). Domhnall Gleeson (Run) plays Frank's wingman.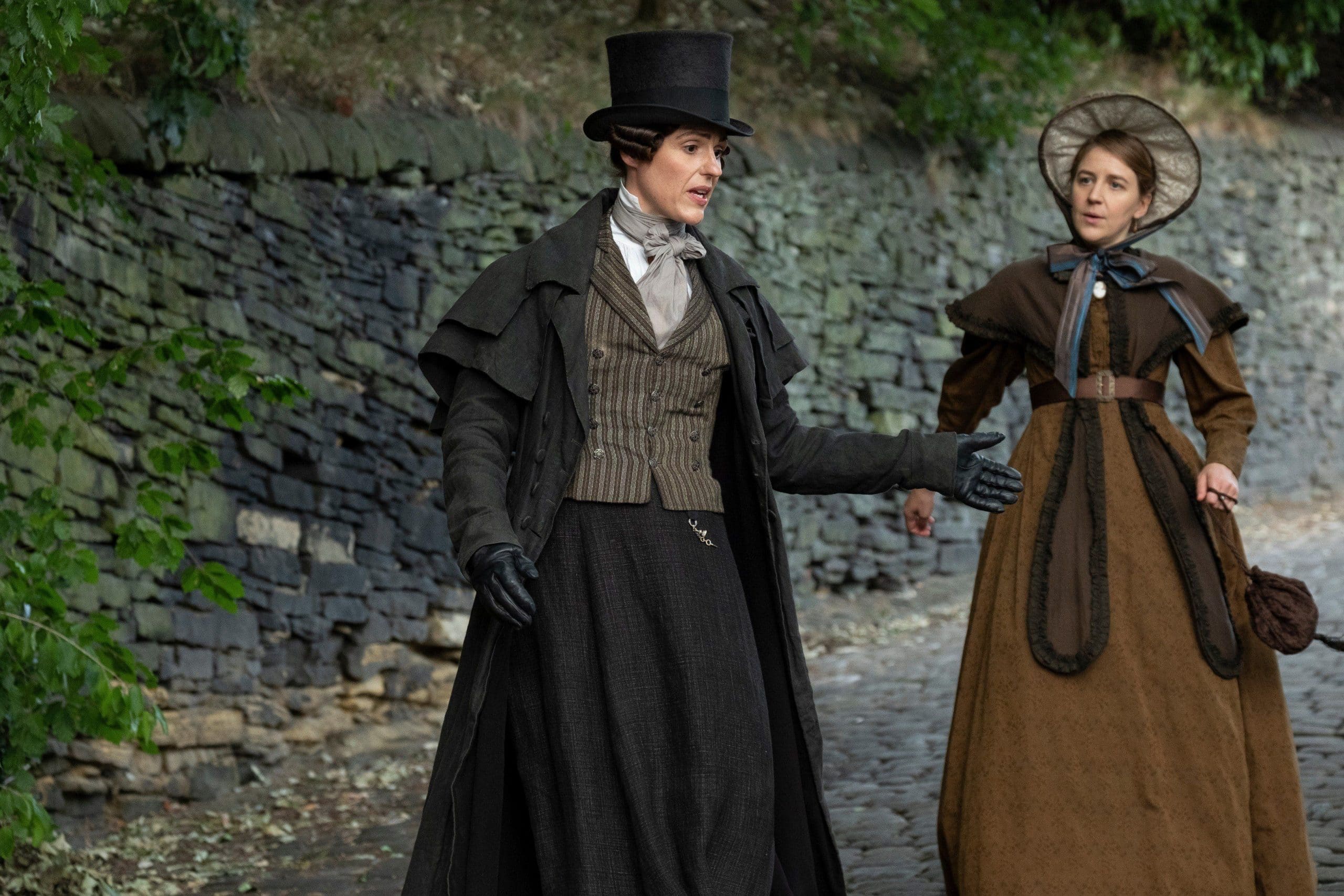 GENTLEMAN JACK, SERIES 2
Network: BBC One & HBO
Date: Expected 2021
Series 1 saw Suranne Jones assume the role of real-life Yorkshire lesbian Anne Lister, a woman who was very much ahead of her time. It will surprise few to know that Sally Wainwright's adaptation of Lister's diaries was commissioned for a second series almost immediately.
Suranne Jones and Sophie Rundle have both returned, and filming is already underway in West Yorkshire.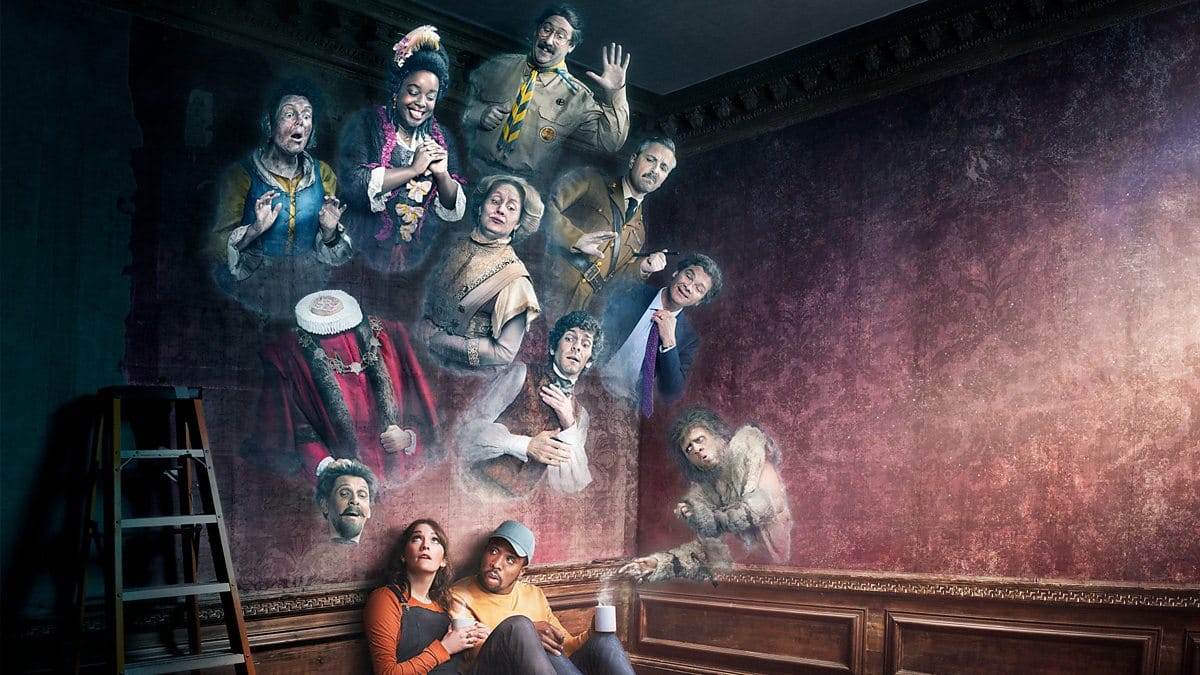 GHOSTS, SERIES 3
Network: BBC One
Date: Late 2021, early 2022
In series 1, a young couple unexpectedly inherited a crumbling country estate full of ghosts. Series 2 aired in late 2020, following the couple as they attempt to turn the estate into a wedding venue. It's been commissioned for both a 2020 Christmas special and a third series.
THE GILDED AGE
Network: HBO
Date: 2021 or later
Though this series is set in the US with a largely American cast, Julian Fellowes (Downton Abbey) is the creator, writer, and executive producer. The ten-episode first season will take place in the booming 1880s in New York City, and Christine Baranski (The Big Bang Theory), Cynthia Nixon (Sex & the City), Amanda Peet (The Whole Nine Yards), and Morgan Spector (Homeland) will be part of the cast.
Filming was delayed due to the pandemic.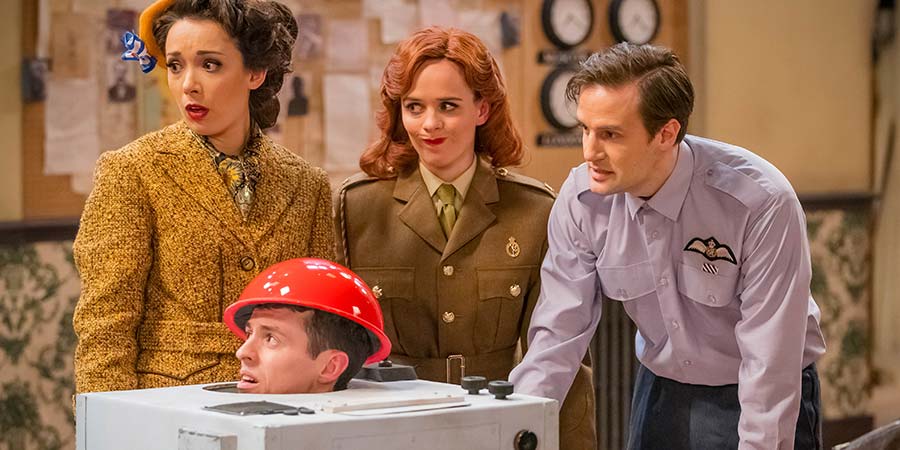 THE GOES WRONG SHOW, SERIES 2
Network: BBC One
Date: 2021
This comedy anthology series features a different theme in every episode. They can be thrillers, romances, comedies, or Christmas tales, but they all go terribly wrong.
The series is based on the 2015 play The Play That Goes Wrong by Henry Lewis, Jonathan Sayer, and Henry Shields. All three collaborate on the series.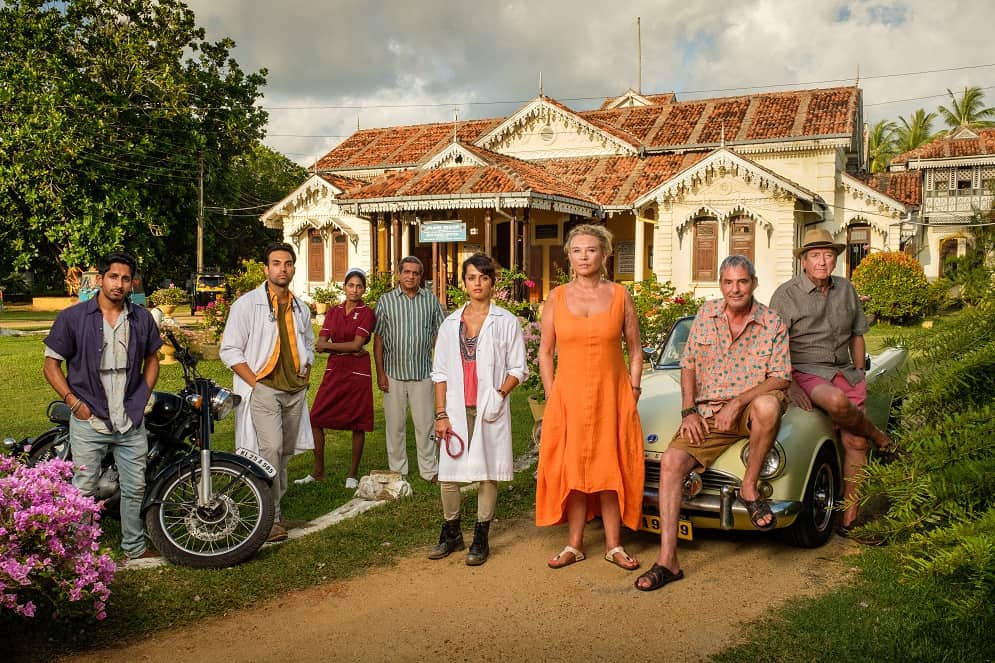 GOOD KARMA HOSPITAL, SERIES 4
Network: ITV
Date: 2021-2022
This series begins when a young British-Indian doctor (Amrita Acharia) heads to India to practice medicine after a breakup. Instead of a high-tech hospital, she finds herself working in a rundown village clinic under Dr. Lydia Fonseca (Amanda Redman, New Tricks).
While there's been no official announcement about a fourth series, a tweet from screenwrite Dan Sefton offers some hints. On March 29th, 2020, he said: "Taking time out from writing next season of #Goodkarmahospital to go back to help out the NHS. I think this still works, let's hope I do!" A doctor before he became a screenwriter, it sounds as though he stepped up to help out with the crisis.
Even with no official announcement about the series, we felt THAT was worthy of a mention.
GRACE
Network: ITV
Date: 2021
Endeavour creator Russell Lewis is behind this new ITV drama starring John Simm (Life on Mars). He'll play detective Roy Grace (from Peter James' award-winning novels), a man who fights crime in the coastal city of Brighton, England. Grace is a talented but unorthodox detective who's haunted by the disappearance of his beloved wife Sandy.
The series will begin with two feature-length episodes based on the first two stories in the Roy Grace series: Dead Simple and Looking Good Dead. Filming began in autumn 2020.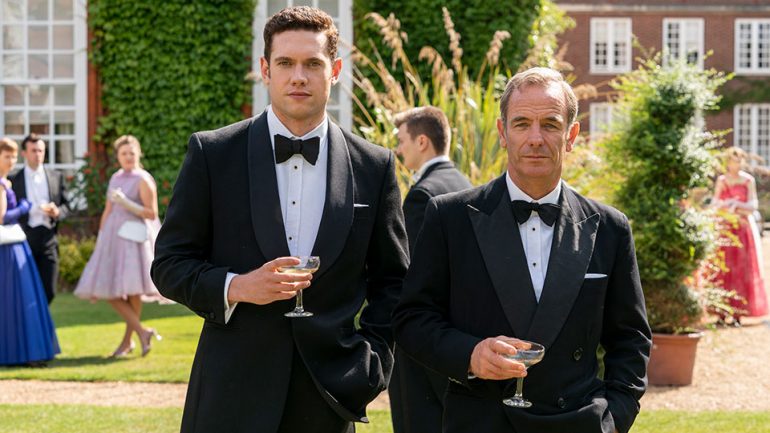 Network: ITV
Date: 2021
Robson Green (Wire in the Blood) and Tom Brittney (Outlander) return for another season of solving murders in Cambridgeshire. Robson Green has mentioned that Geordie and Will will be heading down a self-destructive path in the upcoming series, and a lot of big changes lie ahead for the detective, the vicar, and everyone else around them.
As of October 2020, the series had returned to production after COVID delays.
GUILT, SERIES 2
Network: BBC Scotland, BBC Two
Date: 2021
After a successful first series, we'll see Mark Bonnar and Jamie Sives return for another four episodes in 2021. The dark Neil Forsyth comedy began with the two very different brothers coming together through guilt. After accidentally running over and killing an old man in a darkened street, they're drawn together to make sure the secret stays between them.
HITMEN, SERIES 2
Network: Sky
Date: 2021
Mel Giedroyc and Sue Perkins (both of Great British Bake Off) will be returning for another round of episodes in this series about two middle-aged friends who happen to work as assassins.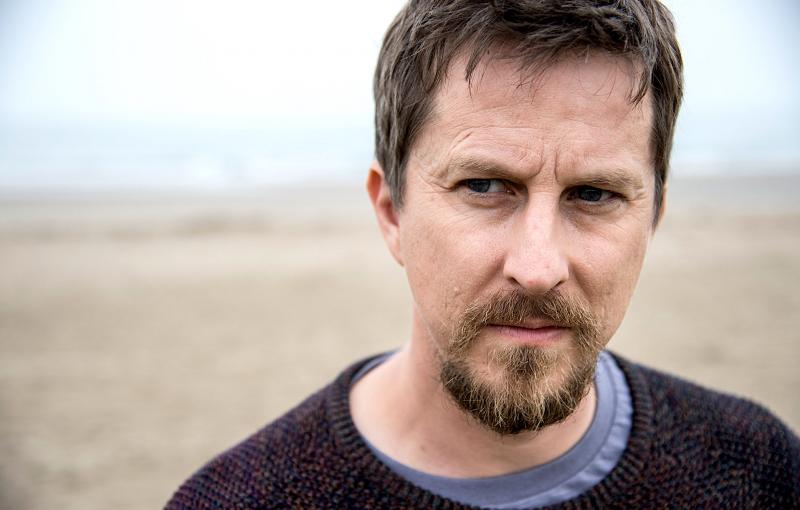 INNOCENT, SERIES 2
Network: ITV
Date: 2021
Originally premiering in 2018, Innocent introduced us to David Collins, an innocent man convicted of murdering his first wife. After seven years in prison, he had lost everything. Only his brother believed in his innocence and helped him fight the possibility of life in prison.
In series 2, the concept will continue with a new scenario and set of characters. Filming began in September 2020 in the Lake District and Ireland. The new episodes will follow schoolteacher Sally Wright (Katherine Kelly, Cheat) after she's convicted of the murder of the student with whom she was allegedly having an affair. Writers Chris Lang and Matt Arlidge are both returning for the project.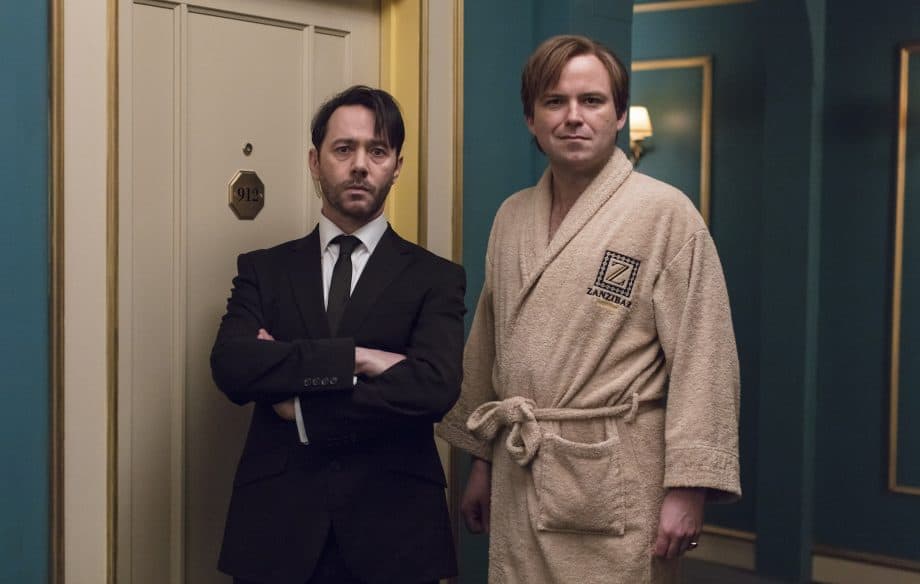 INSIDE NO. 9, SERIES 6
Network: BBC Two
Date: 2021
Though few details have been released about timing, we know that this dark comedy anthology has been renewed for both series 6 and 7 (six episodes each). The only thing tying each episode together (aside from the creators) is the inclusion of the number nine.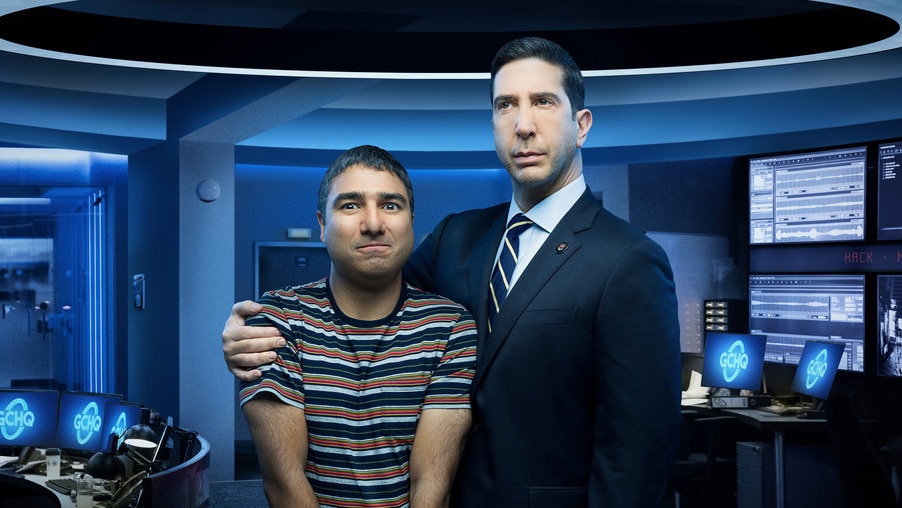 INTELLIGENCE, SERIES 2
Network: Sky One
Date: 2021
Nick Mohammed (Reggie Perrin) and former Friends star David Schwimmer appear in this Britcom set in the UK's GCHX (a cyber-crime fighting agency). Schwimmer plays an American NSA agent assigned to act as a liaison to the unit, but his brash style quickly creates conflict.
INTERGALACTIC
Network: Sky One
Date: 2021
Eleanor Tomlinson (Poldark) will star in this upcoming dystopian sci-fi series about an intergalactic prison break. Set in a distant future, the series follows a group of women on their spaceship journey back to Earth.
In addition to Tomlinson, we'll see Savannah Steyn (Wannabe) as rookie cop Ash Harper, along with Natasha O'Keeffe (Misfits) as Prisoner 99450. Sharon Duncan-Brewster (Sex Education) will play Tula, a matriarch who has weaponised her own daughter.
INTRUDER
Network: Channel 5
Date: 2021
Affluent married couple Rebecca and Sam see their idyllic lives destroyed after teenagers Tommy and Syed break into their luxurious coastal home. Elaine Cassidy (No Offence) will play Rebecca, with Tom Meeten (The Ghoul) starring as her husband. Pauline Quirke (Birds of a Feather) will play Bailey, the Family Liaison Officer who gets involved in the ensuing investigation.
THE IRREGULARS
Network: Netflix
Date: 2021
This upcoming twist on Sherlock Holmes focuses on the group of street urchins who helped Holmes with intelligence during some of his cases. Instead of Holmes as the lone genius, this series asks, "What if the kids were solving the cases and drug-addicted Sherlock was just taking the credit?"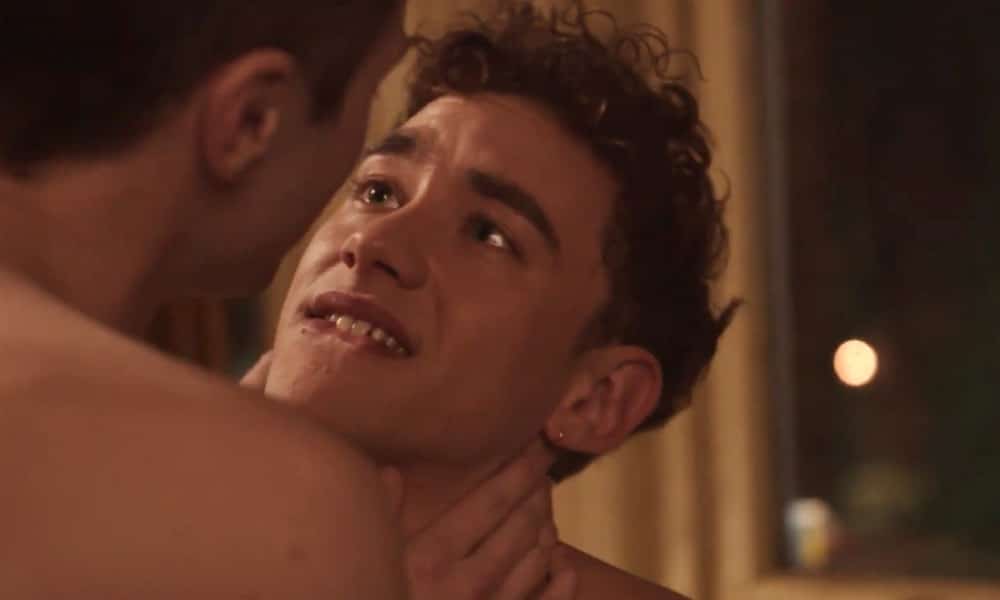 IT'S A SIN
Network: Channel 4
Date: 2021
BAFTA Award-winning writer Russell T Davies (Doctor Who) brings us this five-part drama about young gay men in the 1980s. It's a decade overshadowed by the AIDS crisis, and it looks at how the period impacts a small group of young men in London. The cast includes several newcomers alongside familiar faces like Keeley Hawes (Bodyguard), Neil Patrick Harris (Doogie Howser), and Stephen Fry (Kingdom). This series previously had a working title of "Boys".
Network: ITV
Date: Begins filming in April 2021
The Karen Pirie series is based on the cold case murder mysteries of "tartan noir" author Val McDermid, and they're primarily set in the lovely Scottish university town of St. Andrews. Karen is a refreshingly normal young woman with a quick mouth and clever mind.
After a promotion to Police Scotland's Historic Cases Unit, she's tasked with reopening the investigation of a young woman's murder 25 years prior. It's recently become the subject of a true crime podcast, and while suspicion originally fell on the three male students who found the body, they were never charged.
As she carries out her investigation, she'll soon realise the original investigation was full of problems. Those discoveries will put her in conflict with the same officers who originally worked the case.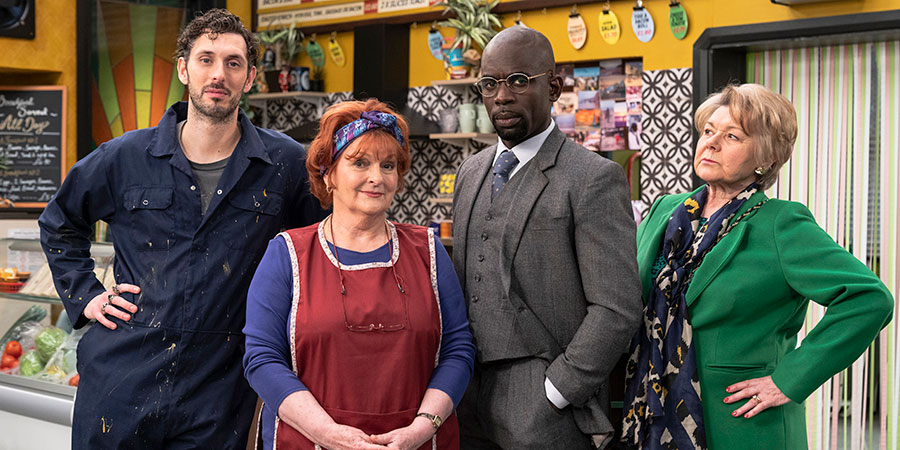 KATE & KOJI, SERIES 2
Network: ITV
Date: 2021
Vera star Brenda Blethyn appeared alongside Jimmy Akingbola (Rev) for a successful first series of this sitcom about a seaside café owner and an African refugee/doctor. Though initially rivals, the two came to an understanding that allowed asylum-seeking Koji to informally practice medicine in her café, attracting business that helped Kate's struggling restaurant.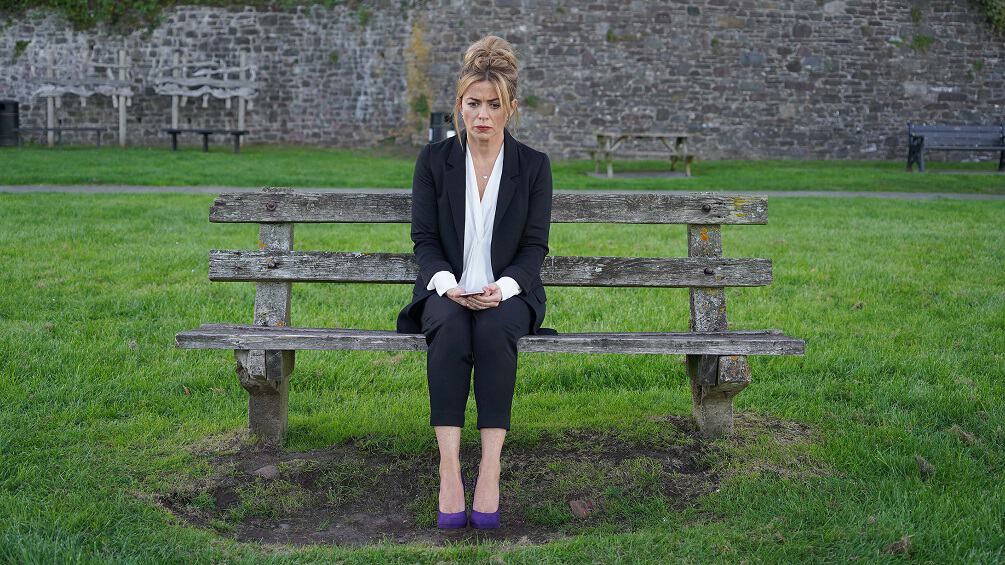 KEEPING FAITH, SERIES 3
Network: BBC One Wales
Date: 2021
The third and final series of this domestic thriller will see Faith (Eve Myles, Torchwood) attempting to navigate the shambles of her marriage while also dealing with an emotionally challenging legal case involving a seriously ill young boy. When her mother Rose (Celia Imrie, Kingdom) shows up, it adds a whole new set of secrets and complications.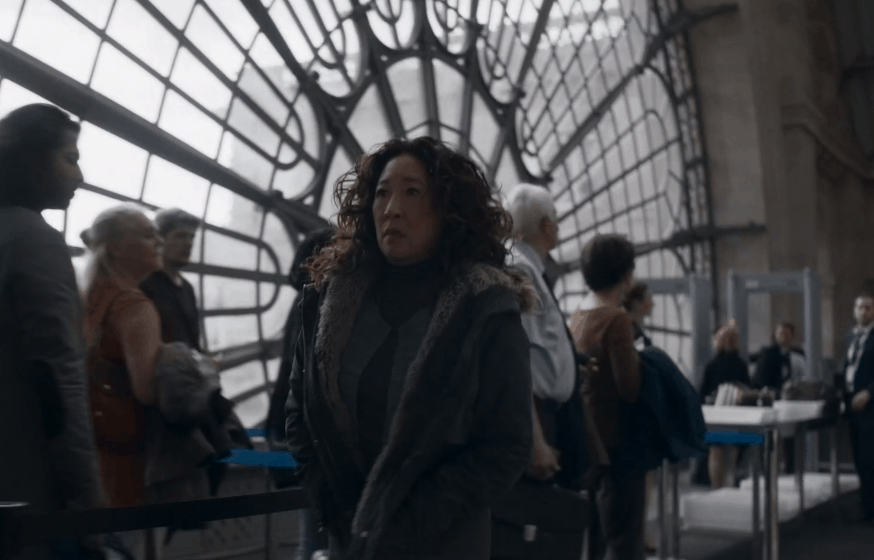 KILLING EVE, SERIES 4
Network: BBC America
Date: 2021/22
Jodie Comer (Doctor Foster) and Sandra Oh (Grey's Anatomy) are both confirmed for a return to this hit series, but the pandemic has delayed filming. The spy thriller/dark comedy began back in 2018, telling the story of a bored intelligence officer whose life changes forever when she begins pursuing a female assassin.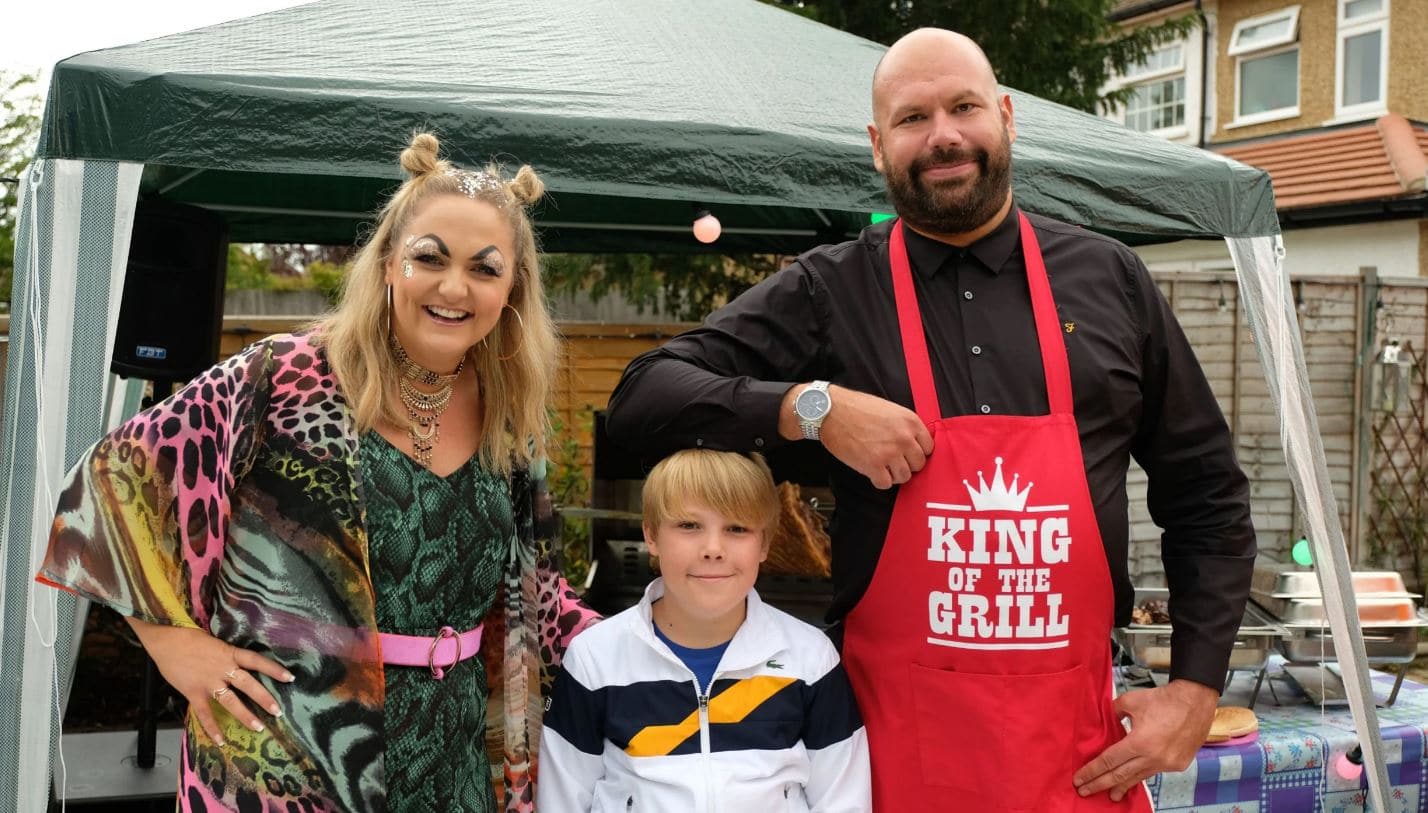 KING GARY, SERIES 2
Network: BBC One
Date: 2021
Tom Davis stars as working-class Gary King (Murder in Sucessville) in this sitcom about a quirky family in suburban East London. Detectorists fans will recognize "Louise" (Laura Checkley) in the role of wife Terri King. Camille Coduri (Doctor Who) plays Denise King, and Simon Day (Pennyworth) plays patriarch Big Gary King.
LAGGING
Network: CBBC
Date: 2021
This upcoming young adult dramedy follows a group of 11-year-old computer gamers who are best friends online and in real life.
LANDSCAPERS
Network: Sky, HBO
Date: 2021
Olivia Colman will play the lead role in this upcoming true-crime drama about the lives of convicted killers Susan and Christopher Edwards. Colman will play Susan, but there's no word yet on who will be Christopher.
Colman's husband Ed Sinclair wrote the screenplay, basing it on the mild-mannered real-life couple who killed Susan's parents and buried them in their back garden in Nottingham. The crime went undiscovered for more than a decade.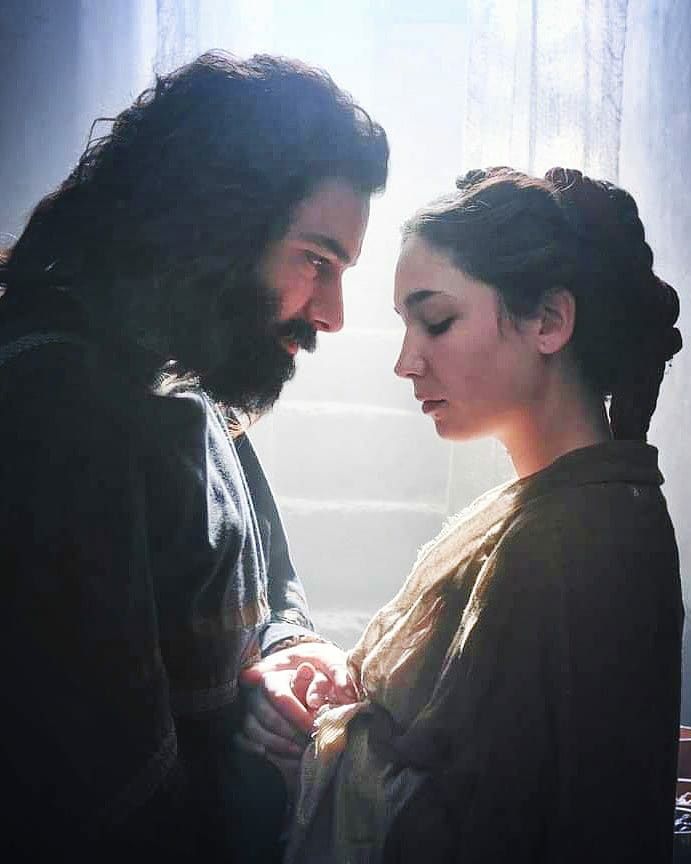 LEONARDO
Network: The Alliance & Luxe Vid
Date: Likely early 2021
This eight-part series recounts Leonardo da Vinci's incredible life and work. Aidan Turner (Poldark) will star as Leonardo, and the portrayal will show him as the illegitimate, gay, left-handed vegetarian he was – a true outsider in his time, but a marvel whose legacy would live on for hundreds of years.
The series encountered a three-month filming hiatus due to the pandemic, but they were able to resume production in June and finish soon after.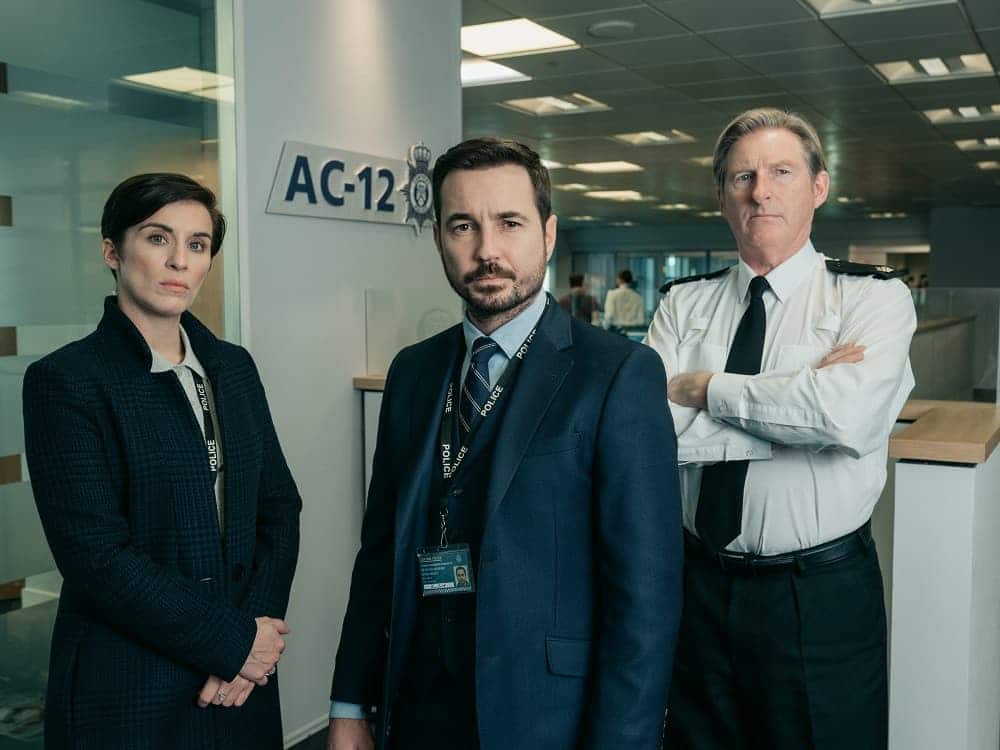 LINE OF DUTY, SERIES 6
Network: BBC & Acorn TV
Date: 2021
Though writer Jed Mercurio had once suggested we might see the sixth series in 2020, the pandemic had other ideas. The series did make it to production in 2020, but it's not likely we'll see it until sometime in 2021.
For those who aren't familiar with the series, it follows the goings on in a police anti-corruption unit. It's gritty and occasionally even a bit gruesome, but utterly addictive for those who enjoy mysteries with rough edges.
THE LONG CALL
Network: ITV
Date: Filming begins in early 2021
Detective Matthew Venn has recently returned to North Devon to live in a small community with his husband Jonathan, and while the area holds no shortage of painful memories, it also represents a way forward. Venn is a bit different from the standard issue "hard-boiled" detective with drinking and relationship problems. He's gay, he's married, and he's an ex-evangelical who's been pushed out of his childhood community for his differing beliefs.
The series is based on Ann Cleeves' Two Rivers series, and it's one more gorgeous filming location to add to the list of her adaptations (Shetland having been set in the Shetland Islands in Scotland, and Vera in Northumberland).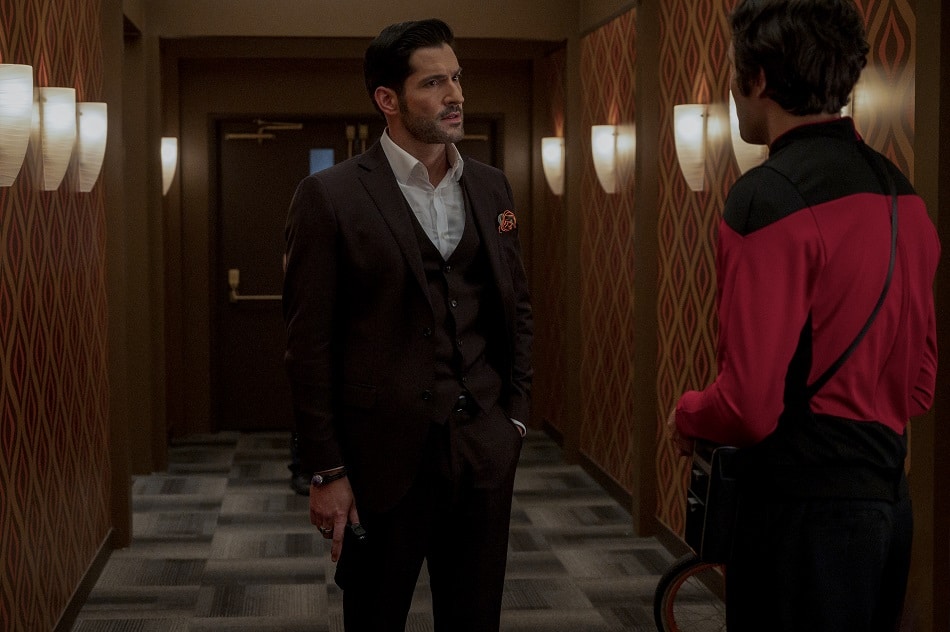 LUCIFER, SEASON 5 PART 2
Network: Netflix
Date: Early 2021
Netflix is bringing us eight final episodes to wrap up the story of Lucifer (Tom Ellis, Miranda), the fallen angel who came to Earth. Though the fifth and final series was originally intended to come in one large chunk, the pandemic disrupted filming and they opted to make the first eight episodes available in August 2020.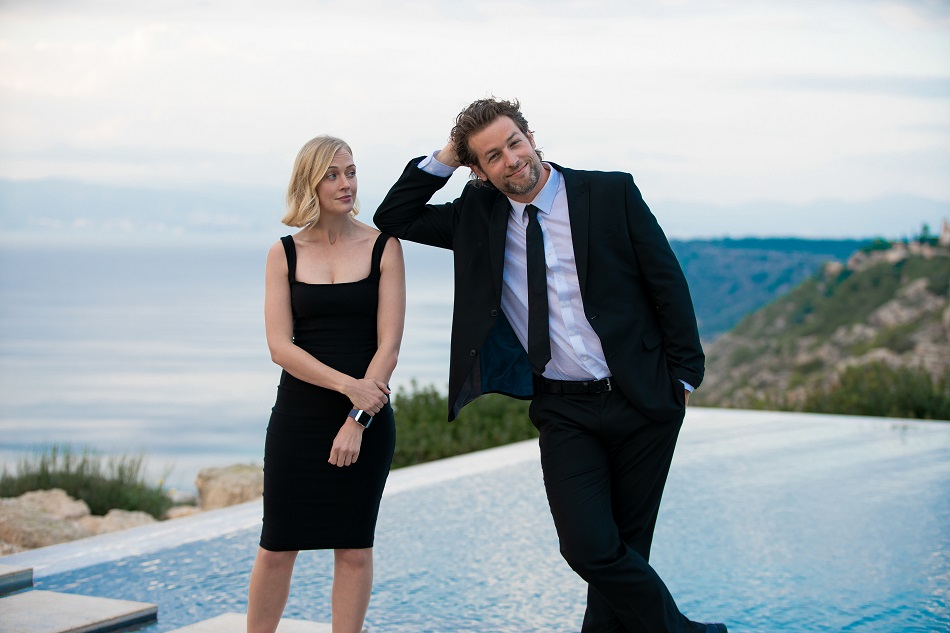 MALLORCA FILES, SERIES 2
Network: BBC One
Date: Likely late 2020/early 2021
This sun-drenched crime drama pairs stuffy English detective Miranda Blake (Elen Rhys, Ordinary Lies) with laid-back German detective Max Winter (Julian Looman, Pagan Peak). A second series was commissioned almost immediately, but it's uncertain whether the pandemic will impact the premiere date.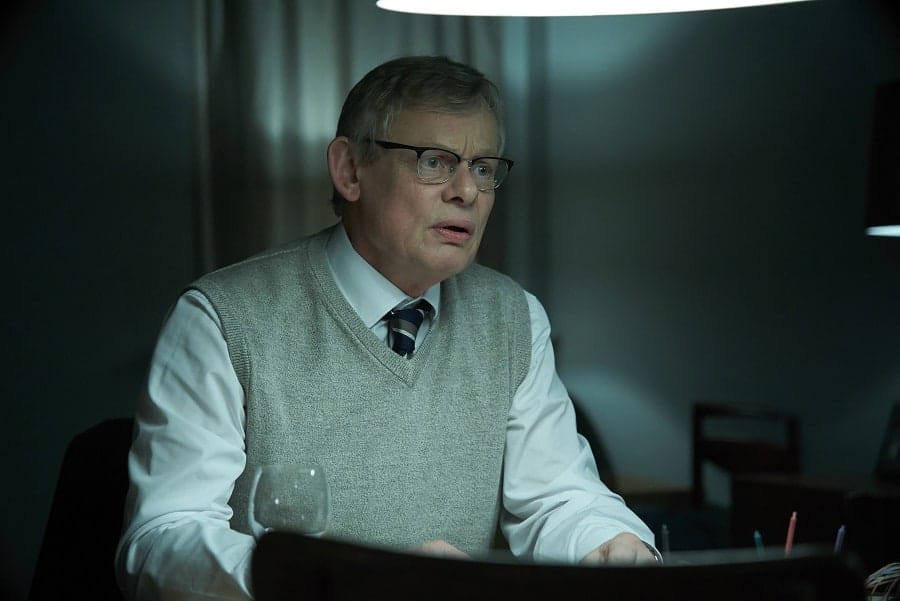 MANHUNT, SERIES 2
Network: ITV
Date: 2021/2022
Martin Clunes (Doc Martin) returns to the role of DCI Colin Sutton in a second installment of this true crime series. The upcoming episodes will follow the true story of notorious serial rapist Delroy Grant, a man who spent almost two decades terrorising vulnerable older people in southeast London.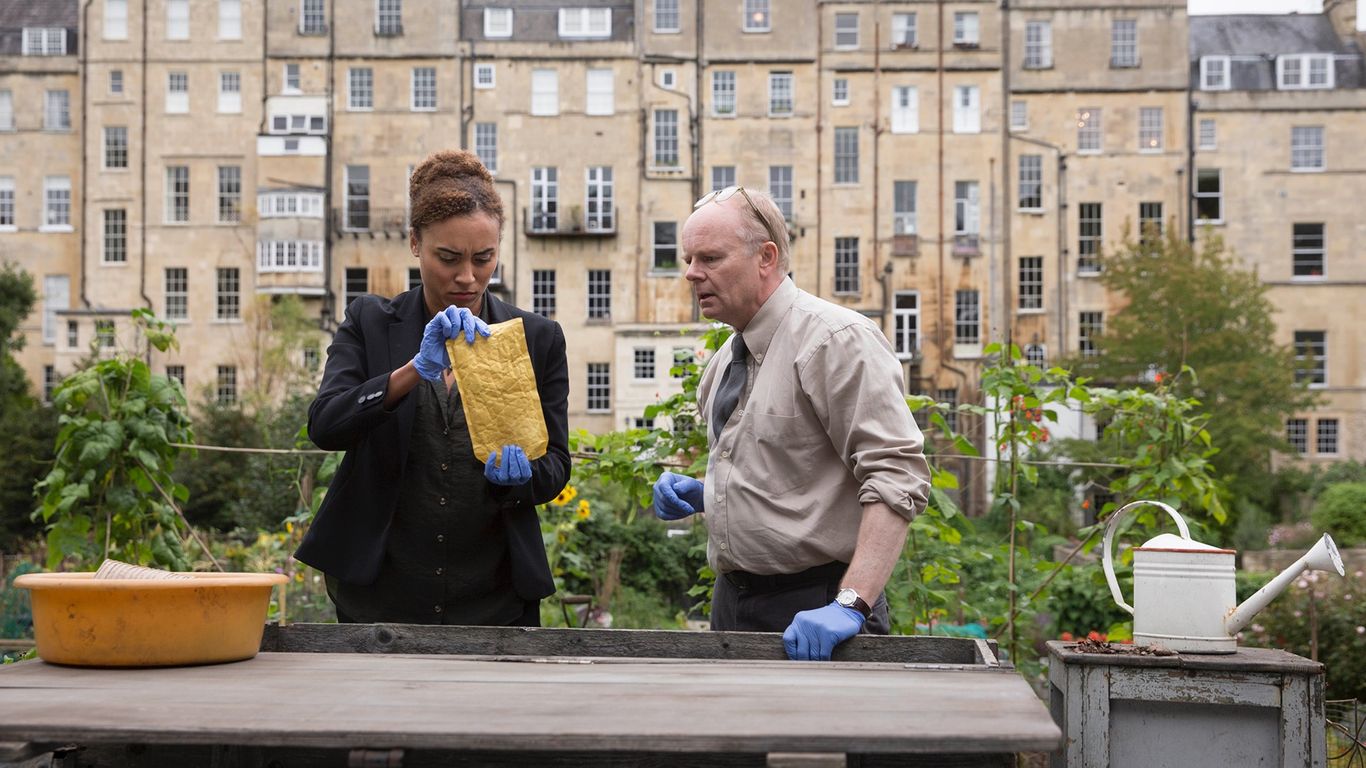 MCDONALD & DODDS, SERIES 2
Network: ITV
Date: 2021
After a successful two-episode series in early 2020, this Bath-based odd couple crime drama was quickly renewed for a second set of episodes. The new series will include three feature-length episodes with guest stars like Rob Brydon (Gavin & Stacey) and John Thomson (Cold Feet). Filming began in autumn 2020 around Bath and the West Country.
MEPHISTO
Network: ITV
Date: 2021
Based on real events, this series is set in southern Italy, telling the story of a brave female prosecutor fighting a Calabrian mafia syndicate. By persuading four female informants to testify – and helping them live to see their court dates – she can help them start new lives.
Peter Landesman will create, write, and direct this story of female power in a male-driven world, and the English-speaking series will be filmed on location in Italy.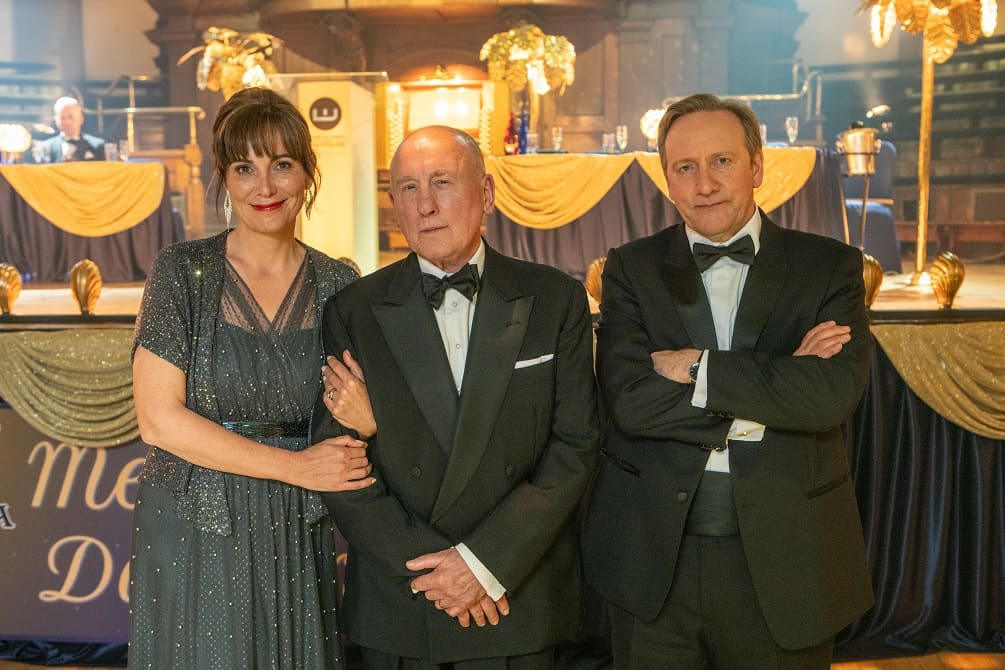 Network: ITV
Date: Likely 2021
Neil Dudgeon returns as DCI John Barnaby for a brand-new set of six episodes. While no premiere date has been set, we know the episodes will include settings like a murder mystery weekend, a post-op heart rehab club, a creepy scarecrow festival, and an amateur dramatics company.
MURDER THEY HOPE
Network: Gold
Date: 2021
Sian Gibson (Peter Kay's Car Share) and Johnny Vegas (Benidorm) will star in this upcoming dramedy about a couple of former coach tour operators, Gemma and Terry, who decide to become private investigators. When the cases don't come rolling in immediately, they move in with Gemma's sister, eventually picking up cases in places like car boot sales and local bakeries.
MY NAME IS LIZZIE
Network: Channel 4
Date: Likely 2021
This four-part drama follows the high-pressure investigation into the real-life 1992 murder of Rachel Nickell. The series is set against the complicated sexual politics of the early 90s and lad culture, where one young female officer hopes to rise up through the ranks by going undercover to help catch the killer. Niamh Algar (The Virtues) will play Lizzie James
THE NEVERS
Network: HBO
Date: 2021
This Joss Whedon science fiction drama follows a group of Victorian women with unusual abilities and a mission that might change the world. Whedon explained the title as a reference to the women, rather than a name for them, saying, "It's a phrase that's meant to evoke a sort of reaction to their oddity, to what is considered unnatural. The idea that you should never be like this, you should never have existed."
Though it's an HBO production, the series filmed in England and much of the cast is British. Olivia Williams (Emma), Tom Riley (Da Vinci's Demons), James Norton (Grantchester), and Laura Donnelly (Outlander) are among the cast.
NO RETURN
Network: ITV
Date: Likely 2021
Sheridan Smith (Gavin & Stacey) will star in this upcoming drama about a family holiday to Turkey that turns into a living nightmare. Husband and wife Kathy (Smith) and Martin are left fighting for their teenage son's freedom after he's accused of a crime in an unfamiliar legal system.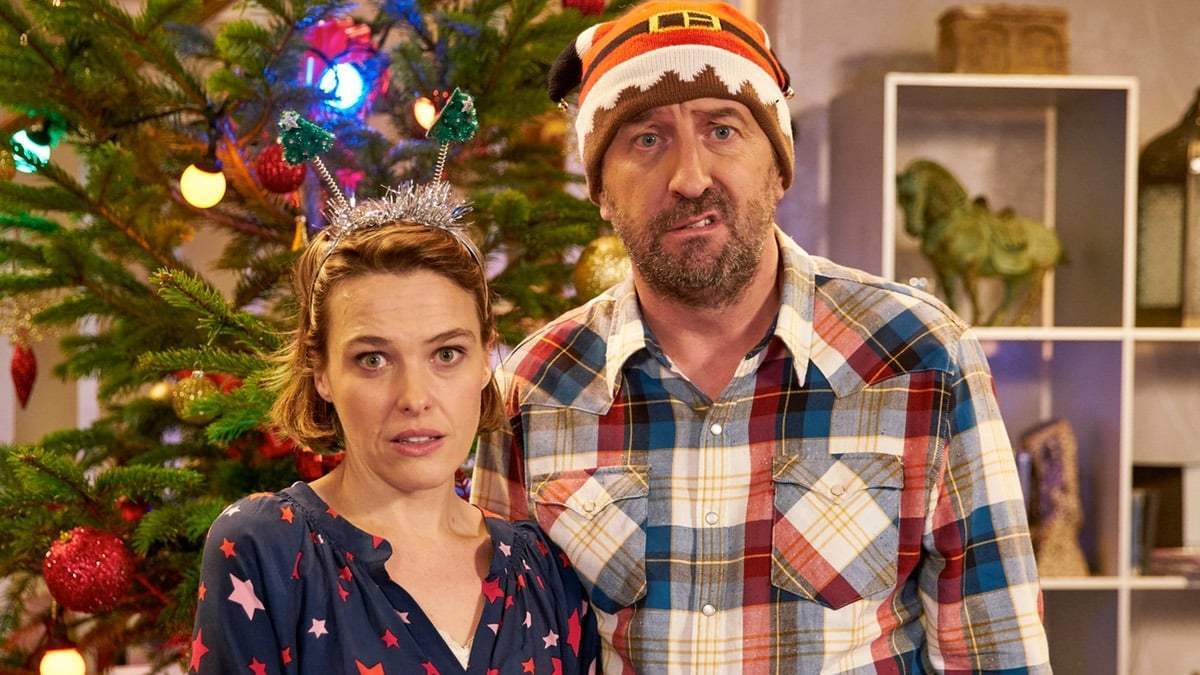 NOT GOING OUT, SERIES 11
Network: BBC One
Date: Likely 2021
Over the years, this sitcom has gone from fun singles comedy to a more family-oriented show. Somehow, though, it's managed to weather the changes and keep going.
Creator and star Lee Mack reported that as of August 2020, the show had returned to production for an eleventh series. He also mentioned that he's found it challenging to keep hearing lockdown-related "Not Going Out" jokes.
Recently, the sitcom was recommissioned for three more series (series 11, 12, and 13). Sadly, series 11 will be the last to include regular cast member Bobby Ball, as he died in late 2020 due to COVID-19 complications.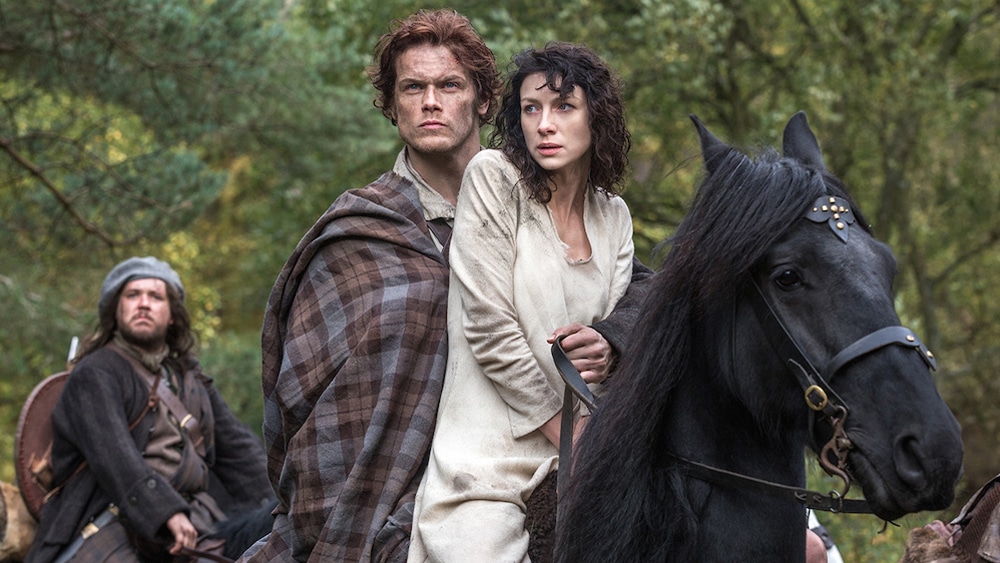 OUTLANDER, SERIES 6
Network: Starz
Date: 2021/22
This time travel romance/adventure series heads back to the set in early 2021, this time filming episodes based on Diana Gabaldon's sixth novel, A Breath of Snow & Ashes. There's no information on a premiere date or casting just yet, but it would be surprising if the episodes were available before late 2021.
PEACOCK
Network: BBC
Date: Likely 2021
Youtuber-turned-actor Thomas Gray stars as Andy Peacock, a trainer in a gym for a set of particularly vain, selfie-obsessed patrons. The series is being produced by Big Talk (Mum, Cold Feet) and it will also star Steve Stamp (People Just Do Nothing), Allan Mustafa (Love Wedding Repeat), Lisa McGrillis (Mum), and Lucien Laviscount (Trollied).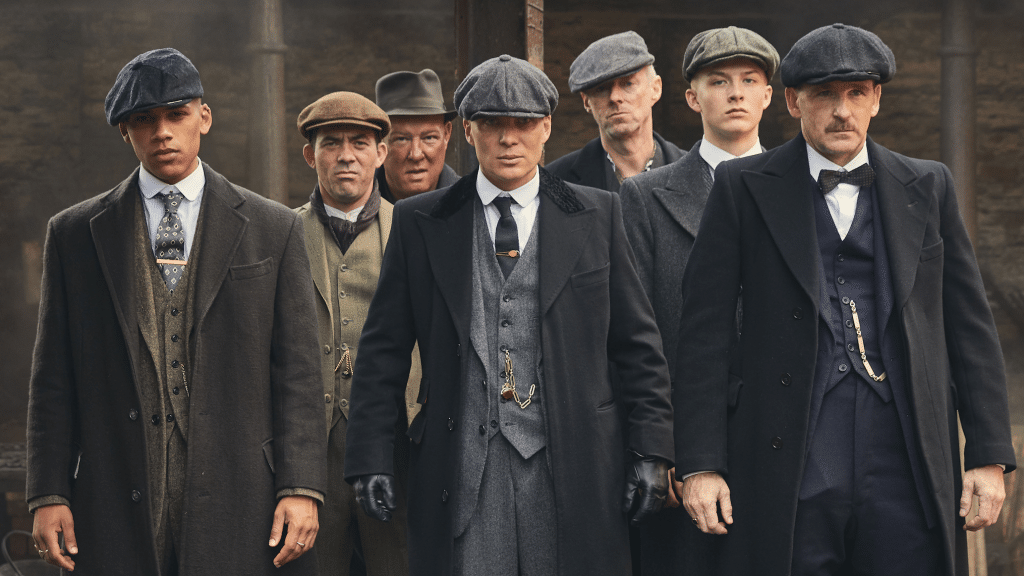 PEAKY BLINDERS, SERIES 6
Network: BBC One
Date: Possibly 2021
Back in March, filming of series 6 was shut down due to the pandemic. In July, the BBC announced that filming would resume shortly.
On November 7th, actor Paul Anderson made an Instagram post hinting that the new season would arrive soon (though he didn't specify HOW soon).
We don't know much about what's coming in the next season, but we know things weren't looking too rosy for Thomas Shelby at the end of the season 5. In a recent interview, director Anthony Byrne revealed that the next season would pick back up at the same moment the last one left off (we're being intentionally vague to avoid spoilers).
Catch up with Seasons 1-5 on Netflix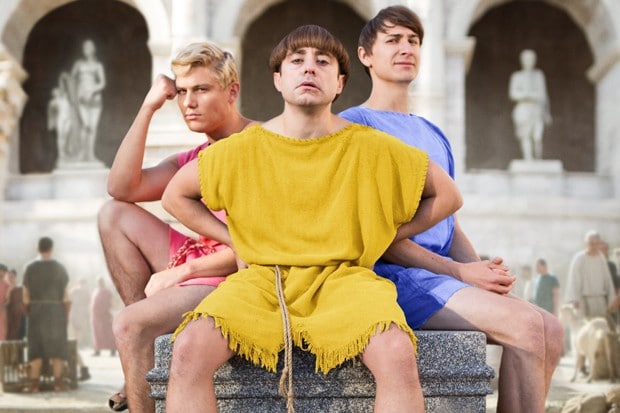 PLEBS, FINALE
Network: ITV2
Date: 2021
Though not a full series, ITV has commissioned one last feature-length special to help this Roman Empire-based period comedy go out properly after six years and five seasons. It follows a group of young men in ancient Rome as they attempt to make their way in the world.
PROFESSOR T
Network: ITV
Date: 2021
Ben Miller (Death in Paradise) and Frances de la Tour (Rising Damp) will star in this upcoming English-language adaptation of the popular Belgian series of the same name. This time around, it will be set against the backdrop of Cambridge University, where Miller earned his real-life PhD in solid state physics some years ago.
The first series will be made up of six episodes, and filming began in September 2020.
THE PURSUIT OF LOVE
Network: BBC One
Date: 2021
This dramedy is based on Nancy Mitford's novel of the same name, and it went into production in summer 2020. First published in 1945, the novel is part of a trilogy of books telling the story of an upper-class English family during the interwar period.
We'll see Linda Radlett (Lily James, War & Peace) and Fanny Logan (Emily Beecham, Into the Badlands) trying to find love and marriage in an interesting time in England's recent history.
THE RECKONING
Network: BBC One
Date: Likely late 2021/22
This miniseries will follow the life of controversial television star Jimmy Savile, a man who was successful in his lifetime, but whose name is now synonymous with scandal and sexual abuse. Producers are working closely with victims and their families to make sure their stories are told with sensitivity.
RICHES
Network: ITV
Date: Likely late 2021/22
This drama follows the exploits of the wealthy and powerful Richards family. After 20 years in business, patriarch Stephen Richards has a successful black-owned cosmetics empire and a glamorous life with an attractive second wife.
When Stephen suffers a stroke, his entire world comes crashing down. Both of his families collide, secrets bubble to the surface, and Stephen's own life hangs in the balance. Casting and production details haven't yet been released.
THE RIG
Network: Amazon Prime Video
Date: Likely late 2021/22
This character-driven thriller will be the first Amazon Original Series filmed entirely in Scotland, and it follows the crew of the Kishorn Bravo oil rig in the dangerous North Sea. When the crew is due to return to the mainland, a strange fog comes through and cuts them off from all communication with the rest of the world.
Writer for the six-part series will be newcomer David MacPherson, and John Strickland (Line of Duty) will direct.
SAFE SPACE
Network: Sky One
Date: 2021
Greg Davies will star in this upcoming comedy about a demotivated psychotherapist whose fate changes when a local MP becomes his client. A series of events leads to a major breach of patient confidentiality, showing us how power can warp the best of us.
The series is co-written by Davies and Stephen Morrison (Man Down).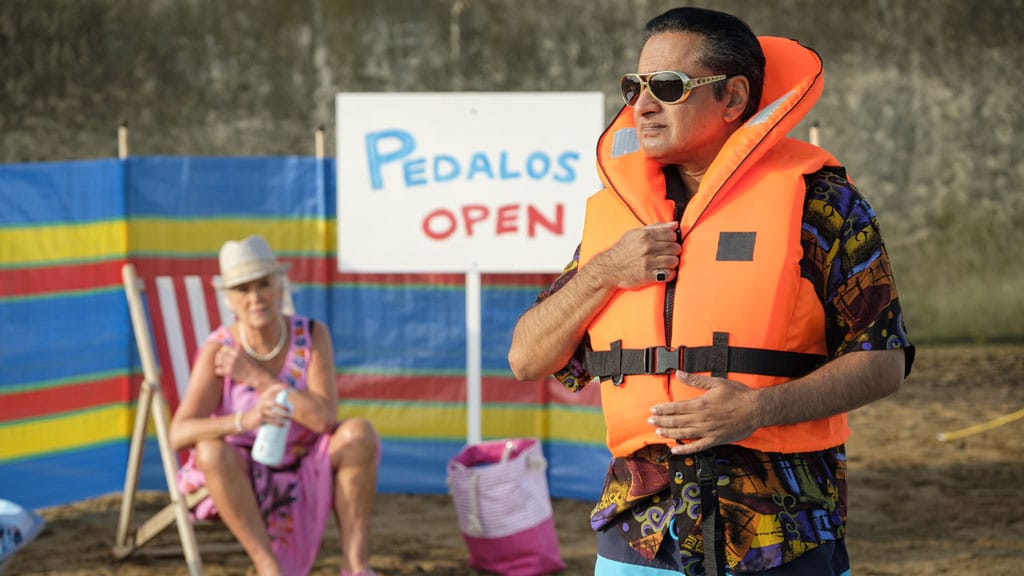 SANDYLANDS, SERIES 2
Network: Gold
Date: 2021
This seaside sitcom returns for a second series in Weston-super-Mare. IT follows Emily (Natalie Dew, Roadkill), a young woman who returns to her seaside hometown after some time away in London.
Other cast members include David Walliams (Little Britain), Sophie Thompson (Gosford Park), Simon Bird (Friday Night Dinner), and Harriet Webb (Edge of Heaven).
THE SCOTTS
Network: BBC Scotland
Date: Likely 2021
This series will follow a pilot episode that aired earlier this year with the tagline, "Blood is thicker than water, and no one is thicker than the Scotts." Burnistoun creators Robert Florence and Iain Connell star as two foul-mouthed brothers with a love-hate relationship.
SCREW
Network: Channel 4
Date: 2021
This six-part prison drama takes a serious look at the life of prison officers in an all-male British prison. The "screws" are the officers, and they're headed up by Leigh, a woman who's spent her entire adult life working with the prison and its troubled inmates.
Along with the general chaos of prison life and the bureaucracy of the system, things are shaken up when Rose, a mouthy new recruit, starts out on the job. Leigh's own secrets are at risk, and it could cost her more than just her job.
THE SERPENT
Network: BBC One, Netflix
Date: Likely early 2021
This series is based on the true story of serial killer Charles Sobhraj, a man responsible for the murder of as many as 20 Western travellers in India, Thailand, and Nepal during 1975 and 1976. He was known as both The Serpent and The Bikini Killer because of his skills at deception and the attire of his typical victims. He became Interpol's most wanted man for a time, but his crimes were eventually unravelled by a junior diplomat named Herman Knippenberg.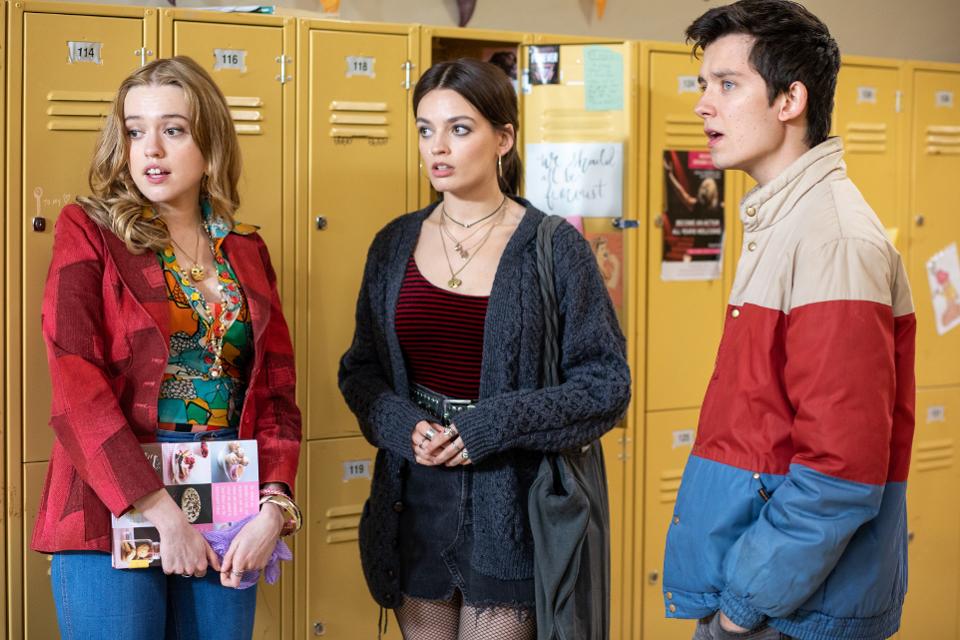 SEX EDUCATION, SERIES 3
Network: Netflix
Date: 2021
This series stars Gillian Anderson (The Fall) as sex therapist Dr Jean F. Milburn. Milburn's son Otis (Asa Butterfield, Merlin) is an insecure teenager who teams up with a classmate to set up an underground sex therapy clinic at school.
If you like British shows that "feel British", you may want to skip this one. It has a very American feel to it (even RadioTimes did an article asking why it was so American), and the kids at school even have lockers and letterman jackets.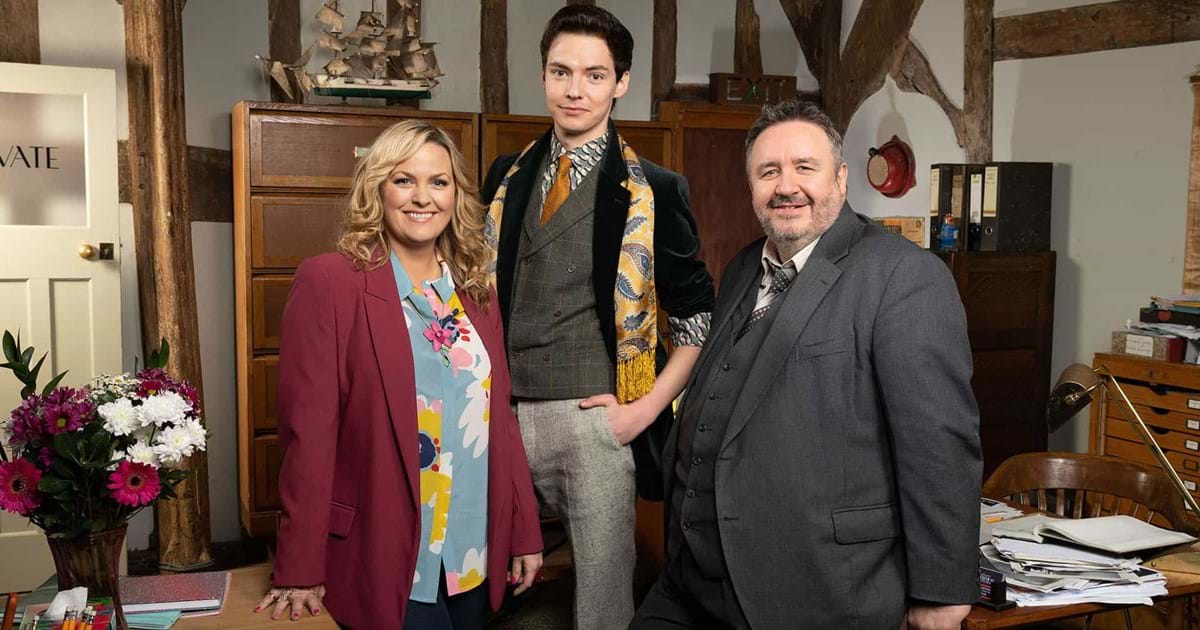 SHAKESPEARE & HATHAWAY, SERIES 4
Network: BBC One
Date: 2021
Set in Stratford-upon-Avon, this light mystery series stars Jo Joyner (Ackley Bridge) and Mark Benton (Northern Lights) as private investigators Luella Shakespeare and Frank Hathaway.
Series four is set for a 2021 release of 10 episodes.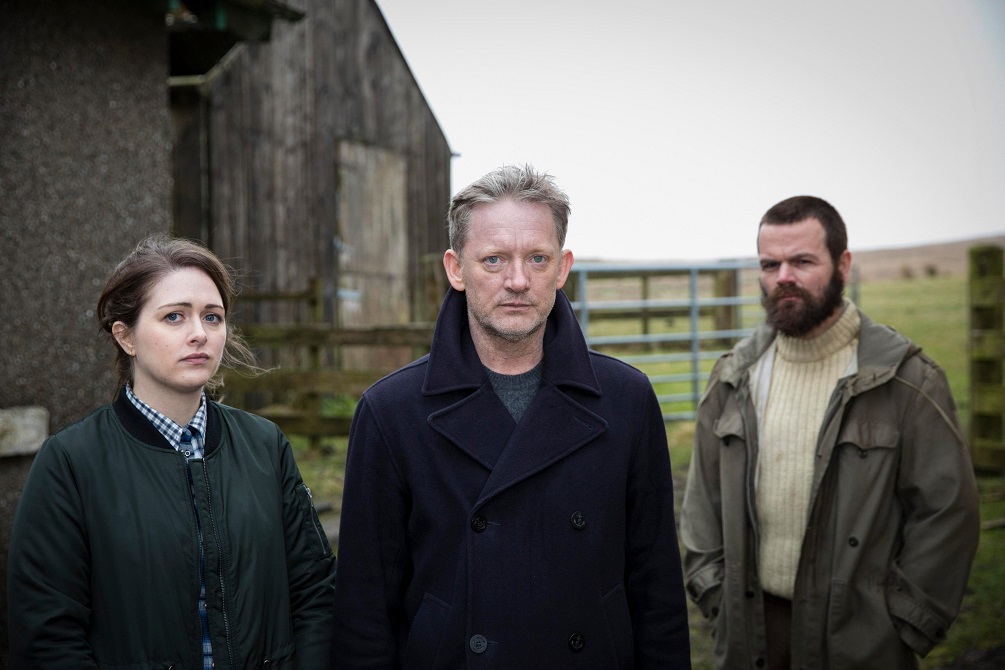 Network: BBC One
Date: 2021/TBD
Originally set to return in 2020, this is another series that was impacted by the pandemic Series six is now scheduled to begin filming in February, with plans to shoot series 7 immediately afterwards.
This Scottish mystery is based on Ann Cleeves' Shetland Island Mysteries, and the series follows Douglas Henshall as DI Jimmy Perez.
SISTER BONIFACE
Network: BritBox
Date: Likely 2021
This Father Brown spinoff takes place in 1960s rural Warwickshire, where Sister Boniface lives at St. Vincent's Convent with a group of winemaking nuns. Rather than meddling à la Father Brown, the brilliant Sister Boniface serves as a Police Scientific Advisor, assisting them with forensics during a time when such things were still quite rough. Lorna Watson will reprise her earlier role (from Series 1, Episode 6 of Father Brown) for this 10-episode mystery series.
Shooting was originally scheduled for summer 2020, but not surprisingly, it was postponed. We've yet to hear details on when they'll resume.
SOUTHWARK
Network: BritBox
Date: Likely 2021
Based on Miranda Kaufmann's historical nonfiction book Black Tudors, this period drama will follow a group of black Tudors living in 17th century London. These particular African immigrants were unique because they arrived in England as free people, not slaves. It's unknown whether the series will cover all ten individuals featured in Kaufmann's book, or whether it will zero in on a smaller set of characters.
SPITTING IMAGE, SERIES 2
Network: ITV
Date: Autumn 2021
This satirical sketch show is set to return for a second series on BritBox. It features puppet caricatures of famous politicians, actors, and musicians.
Before coming back in 2020, the series originally aired in 1984 and became one of the most-watched shows of the 1980s and 90s.
STAGED, SERIES 2
Network: BBC One
Date: 2021
Set during the COVID-19 pandemic, David Tennant and Michael Sheen star as fictionalised versions of themselves rehearsing for an upcoming West End theatre production. The series is filmed using video-conferencing technology.
Series two will see Ben Schwartz (Parks and Recreation) join the cast.
STATE OF THE UNION, SERIES 2
Network: Sundance TV
Date: 2021
Series one starred Rosamund Pike (Foyle's War) and Chris O'Dowd (The IT Crowd) as estranged couple Louise and Tom. Each week, the couple would meet at a pub before their weekly couple therapy session.
Series two will have a similar format but a different couple. In this case, it's expected to be a couple in their early sixties.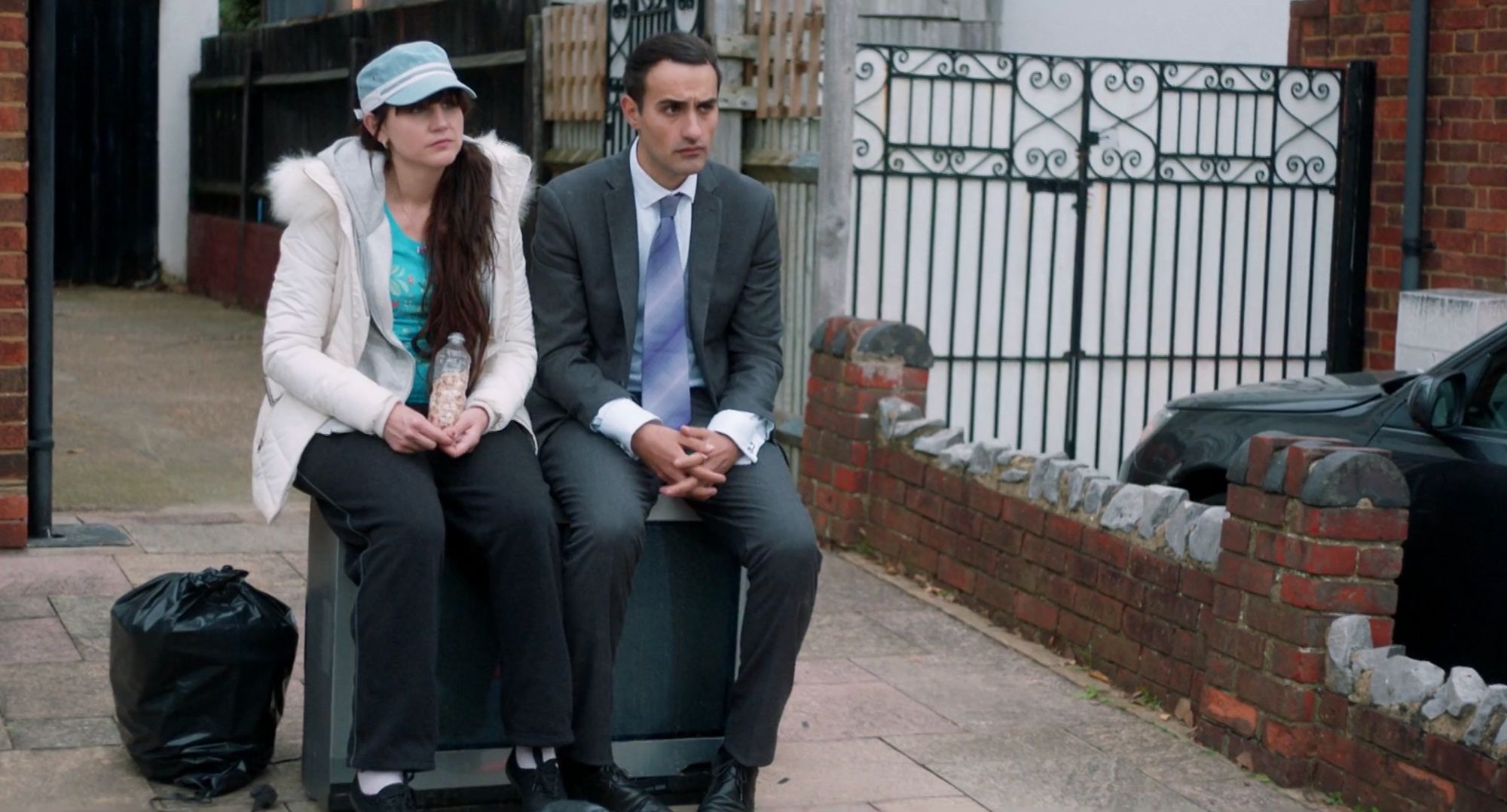 STATH LETS FLATS, SERIES 3
Network: Channel 4
Date: Late 2021
After being named Best Scripted Comedy at the 2020 BAFTAs, Stath Lets Flats returns for a third season. The series follows Stath Charalambos (Jamie Demetriou, Fleabag) as a wildly incompetent letting agent in London.
STAY CLOSE
Network: Netflix
Date: Late 2021/22
This upcoming eight-part drama is an adaptation of Harlan Coben's bestselling novel of the same name. It follows three people with comfortable lives…and dark secrets.
James Nesbitt (Cold Feet) will star alongside Cush Jumbo (Deadwater Fell), Richard Armitage (Berlin Station), and Sarah Parish (Bancroft). Filming begins in February 2021 in Manchester.
STILL OPEN ALL HOURS, SERIES 7
Network: BBC One
Date: TBD
This follow-up to Open All Hours is set in a small grocer's shop in Balby, South Yorkshire. Uncle Arkwright is gone and Granville (David Jason, A Touch of Frost) now runs the show with the help of Leroy (James Baxter, Emmerdale). As with the original, Roy Clarke (Last of the Summer Wine, Keeping Up Appearances) is the writer.
Series 7 filming has been impacted by the pandemic, and there's been no word on when filming will resume.
SWEETPEA
Network: Sky
Date: TBD
This dark comedy-drama is based on the novel of the same name by C.J. Skuse. The series follows the story of Rhiannon, who lives a quiet life with her boyfriend and dog. Things aren't as they appear on the surface, and Rhiannon can only hold it together for so long.
Right now, there's no information on casting or release date.
THIS IS GOING TO HURT
Network: BBC Two
Date: 2021
Ben Wishaw (Richard II) stars in this BBC adaptation of the novel of the same name. It chronicles the real-life experiences of Adam Kay, giving us a look at what junior doctors go through in the NHS.
The series was originally planned for a 2020 release, but production was delayed.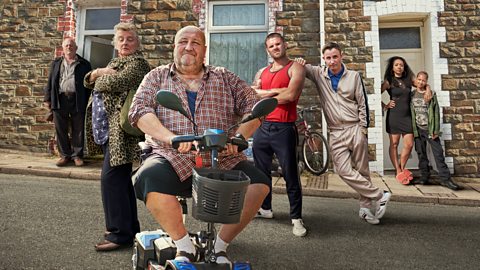 THE TUCKERS, SERIES 2
Network: BBC One Wales
Date: 2021
Set in south Wales, this series tells the story of a family down on their luck but determined to succeed. Though they bicker, they always stick together.
Series 2 was set to film in summer 2020, but was postponed. Series 2 and 3 are scheduled to be filmed back-to-back during the summer of 2021, with the second series to be broadcast later that year.
TOO CLOSE
Network: ITV
Date: 2021
This upcoming drama follows the dangerous relationship between forensic psychiatrist Dr Emma Robertson (Emily Watson, Chernobyl) and accused criminal Connie Mortensen (Denise Gough, Apple Tree Yard).
TRYING, SERIES 2
Network: Apple TV+
Date: Mid-to-late 2021
This comedy series follows Nikki (Esther Smith, Cuckoo) and Jason (Rafe Spall, Black Mirror) after they decide to pursue adoption.
Quickly renewed for a second series, production was set to begin in summer 2020. It's unknown whether they were able to complete on the originally intended schedule.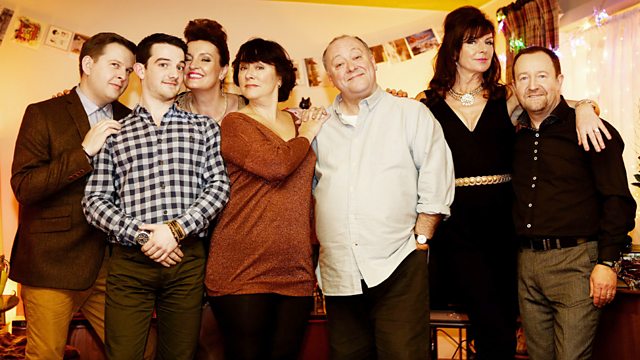 TWO DOORS DOWN, SERIES 5
Network: BBC
Date: Expected 2021
This Scottish sitcom follows Eric (Alex Norton, Taggart) and Beth Baird (Arabella Weir, The Fast Show), a Glasgow couple with some insufferable neighbours.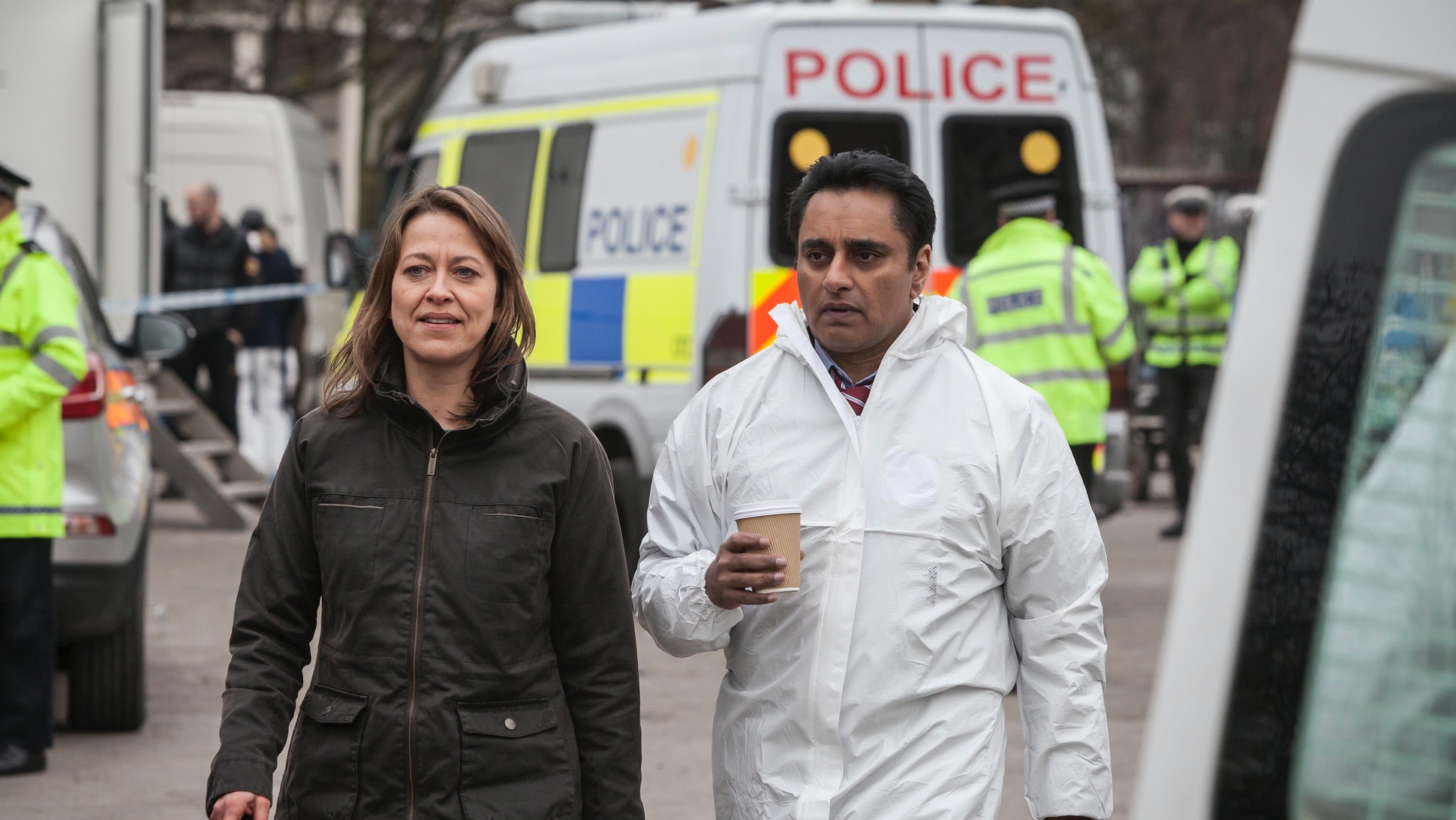 UNFORGOTTEN, SERIES 4
Network: ITV
Date: 2021
Each series of this London-based crime drama follows the investigation of a different cold case. Series four began filming in January, but production was suspended with the pandemic. Filming resumed in September, and the new series is expected to premiere in 2021.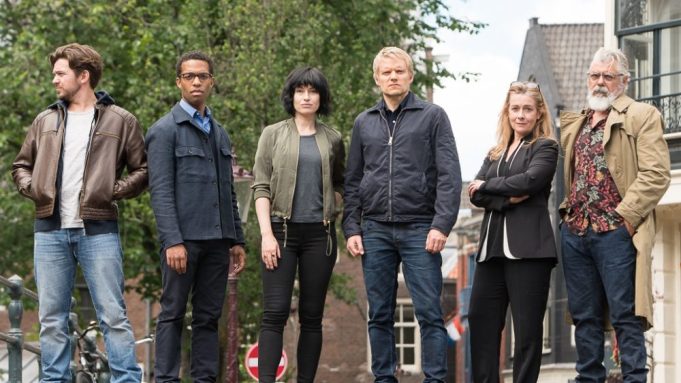 VAN DER VALK, SERIES 2
Network: ITV
Date: 2021
Set in the lovely European city of Amsterdam, this series follows Simon "Piet" van der Valk and his team as they investigate serious crimes around the city. It's based on the novels of Nicolas Freeling, and this is the second major television adaptation (the first one began in the 1970s).
Marc Warren (Hustle) and the rest of the main cast members are expected to return for the second series, but we've yet to hear any firm details on when to expect the new episodes. Initial filming plans were scrapped due to the pandemic.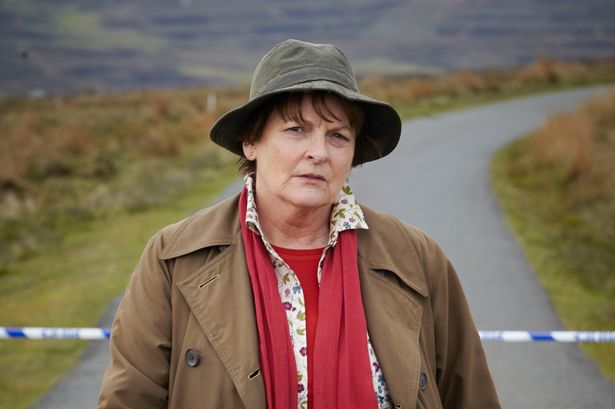 VERA, SERIES 11
Network: ITV
Date: Early 2021
This long-running detective series is based on the DCI Vera Stanhope novels by Ann Cleeves, with Brenda Blethyn (The Labours of Erica) starring as the iconic detective.
After pandemic-related delays, the 11th series went into production in autumn 2020. Two episodes are expected to air in 2021, with another four to be shot in spring 2021 for a 2022 premiere date.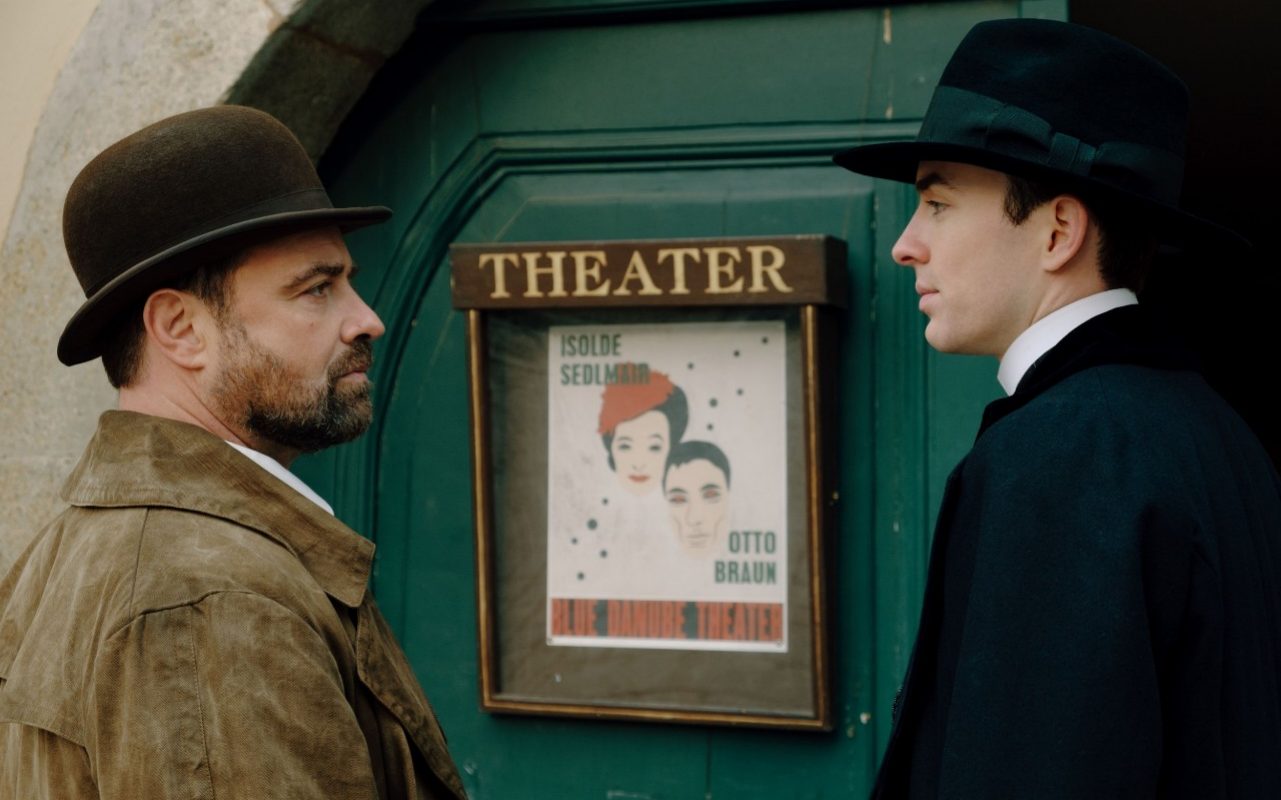 VIENNA BLOOD, SERIES 2
Network: BBC Two
Date: 2021
This period mystery takes place in early 1900s Vienna, with young doctor Max Liebermann (Matthew Beard) assisting Police Detective Oskar Rheinhardt (Jürgen Maurer) by providing psychological and forensic insight into his investigations.
A second series of three feature-length episodes began filming in 2020, with an expected 2021 premiere date.
VIEWPOINT
Network: ITV
Date: 2021
This five-part crime drama follows an intense police surveillance operation in Manchester, examining whether it's possible for officers to remain truly objective about those they observe.
Noel Clarke (Bulletproof) stars as DC Martin King, an officer who sets up a surveillance post in the home of single mum Zoe Sterling (Alexandra Roach, No Offence). Though it was one of the first productions to get back to work, filming was paused due to a positive COVID-19 test on set.
VIGIL
Network: BBC One
Date: Likely 2021
Suranne Jones (Doctor Foster), Shaun Evans (Endeavour), and Martin Compston (Line of Duty) star in this series about the investigation of a death on-board a nuclear submarine.
Filming was paused in 2020, and we've yet to see a confirmed premiere date.
THE WATCH
Network: BBC Studios, BBC America
Date: 3 January 2021
This comedy-fantasy police procedural was inspired by Sir Terry Pratchett's Discworld series. It's set in the world's principal city of Ankh-Morpork, and Sir Pratchett himself described it as a "Pratchett-style CSI".
Richard Dormer (Game of Thrones) will appear as head of the police force, Sam Vimes, while we'll also see appearances from Wendell Pierce (The Wire), Anna Chancellor (The Split), Paul Kaye (Game of Thrones), and Marama Corlett (Blood Drive). Matt Berry (The IT Crowd) will be the voice of Wayne.
WHISTABLE PEARL
Network: Acorn TV
Date: 2021
Based on Julie Wassmer's The Whitstable Pearl Mystery novels, this upcoming Acorn TV Original follows a big-hearted oyster bar owner, Pearl Nolan, who sets up a private detective agency in her coastal Kent hometown. She'd undergone police training when younger, but when her life got pushed off course, she never found her way back to it.
The series begins when Pearl nearly gets her first case, then promptly finds a good friend's body. Production began in October, and Kerry Godliman (After Life) will star.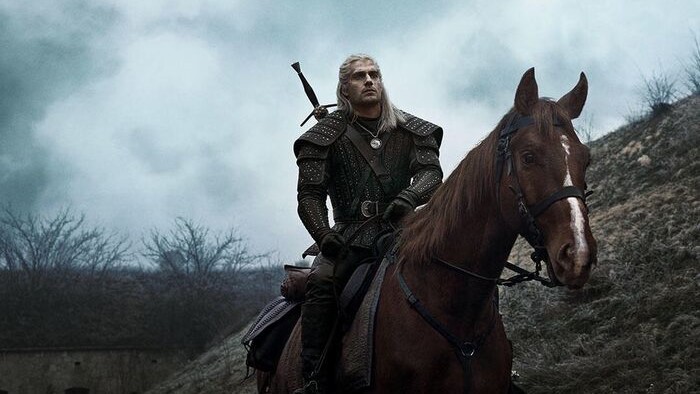 THE WITCHER, SERIES 2
Network: Netflix
Date: 2021
This Polish-American fantasy drama stars Brits Henry Cavill (Enola Holmes) and Freya Allan (The Third Day), and it's set on a fictional landmass known as "the Continent".
Though it initially follows the stories of Geralt of Rivia, Crown Princess Ciri, and sorceress Yennefer of Vengerberg, it ultimately merges into a single timeline about invaders from Nilfgaard. The series is based on the novels of Polish author Andrzej Sapkowski.
After a five-month pandemic-related delay, the series resumed filming in August 2020. Unfortunately, the delays created scheduling conflicts, leading Ersted Rasmussen to pull out of the role of Eskel. It's unknown what effect that will have on a final premiere date.
THE WITCHFINDER
Network: BBC Two
Date: TBD
In this upcoming comedy, Tim Key (Detectorists) plays an inept witchfinder, with Daisy May Cooper (This Country) playing the suspected witch. He has to transport her to a trial, but first he has to deal with a challenging road trip across a not-so-modern landscape full of civil war, famine, and disease.
Though announced in late 2019, there have been no further updates in terms of filming or premiere dates. Aside from possible pandemic-related delays, star Daisy May Cooper also welcomed a new child to her family in 2020. We hope to hear more on this one in the near future.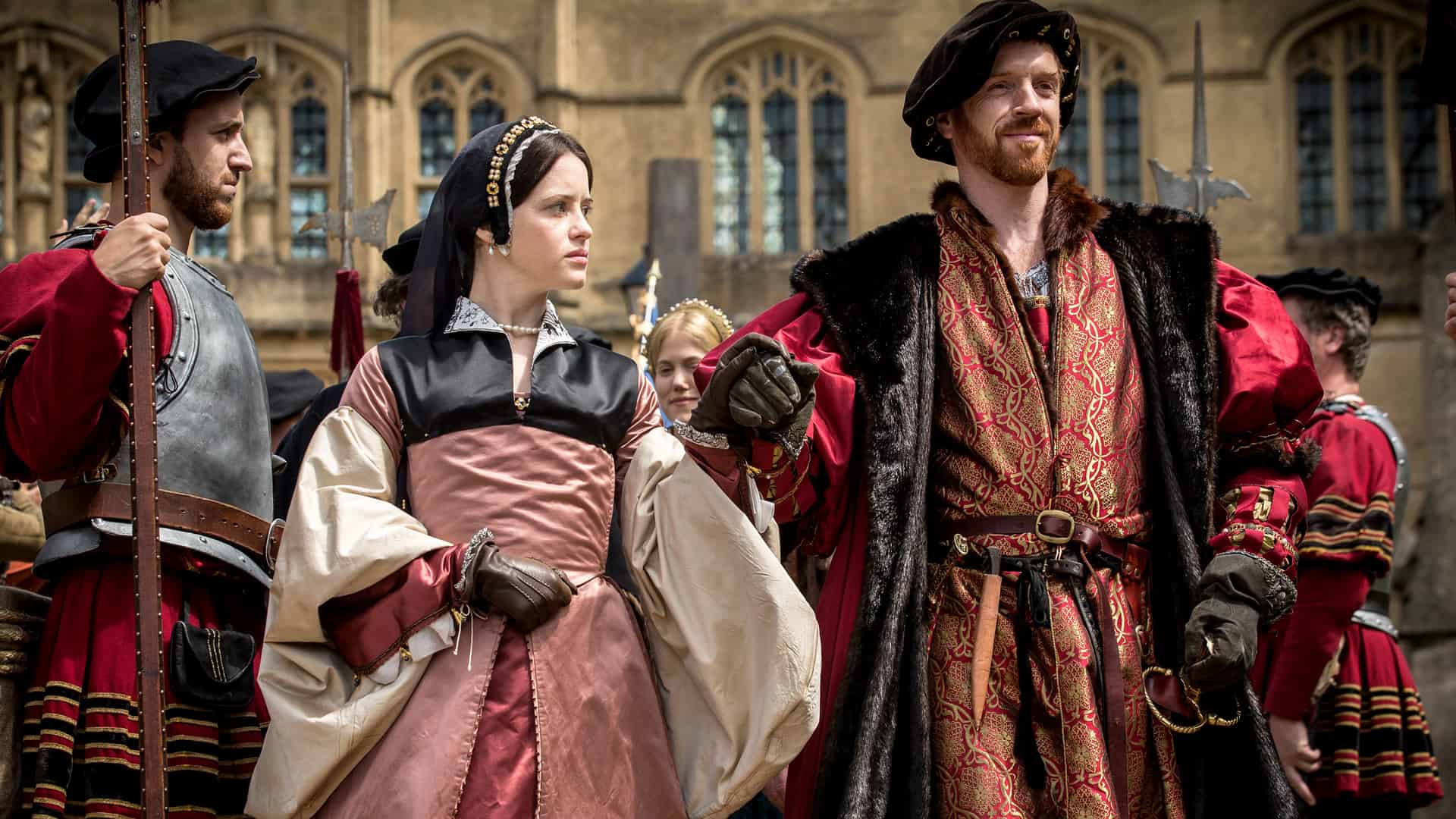 WOLF HALL, SERIES 2
Network: BBC Two
Date: Likely 2021
In early 2020, it was announced that Hilary Mantel was about to publish the final installment in her Wolf Hall trilogy, meaning that work could begin on the adaptation. The initial installment of six episodes used the first two novels (Wolf Hall and Bring Up the Bodies), and the upcoming production will finish the series.
The series puts the spotlight on Thomas Cromwell and his rapid rise to power.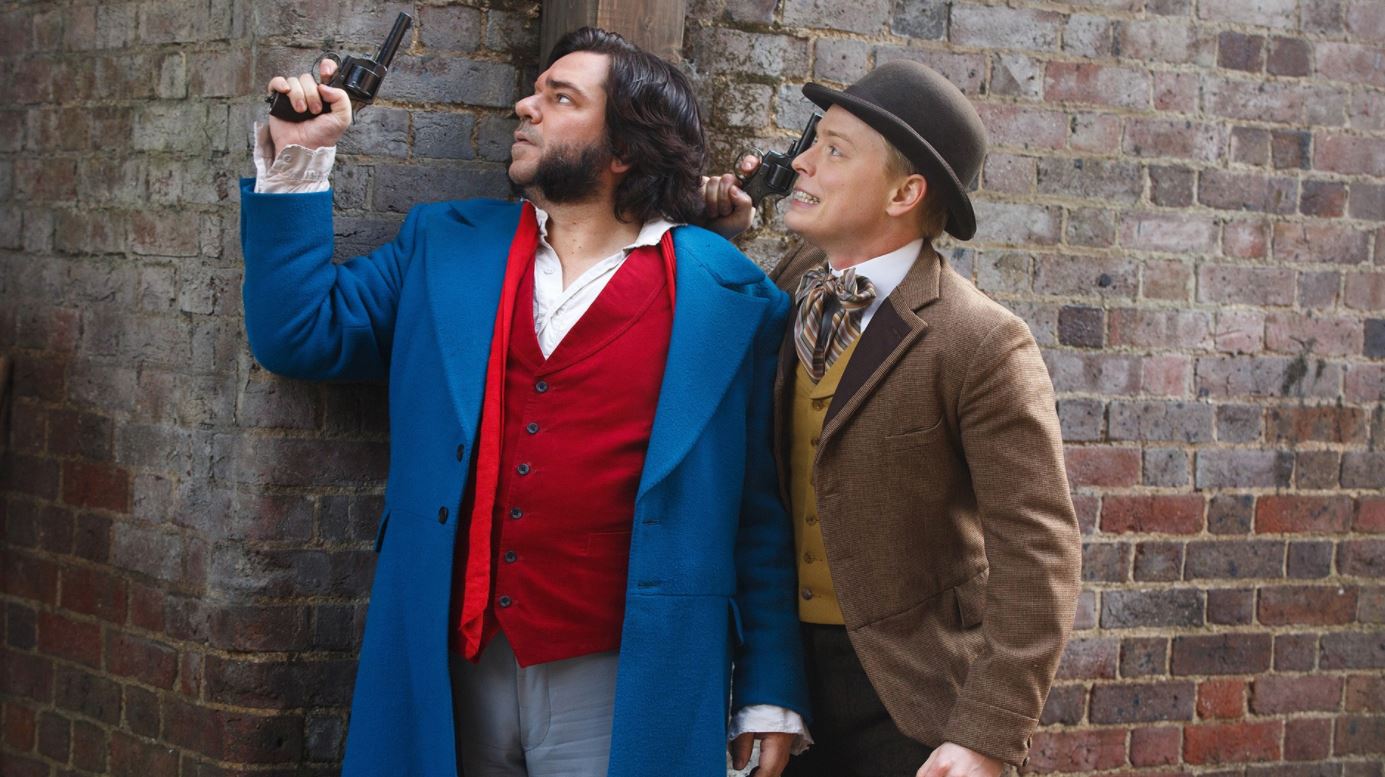 Network: Channel 4
Date: Likely 2021 after COVID delay
In 1887 London, boozehound DI Rabbit works alongside a by-the-books partner and the city's first female officer. The three cross paths with local ruffians, music hall stars, spiritualists, foreign royalty, and even the Elephant Man.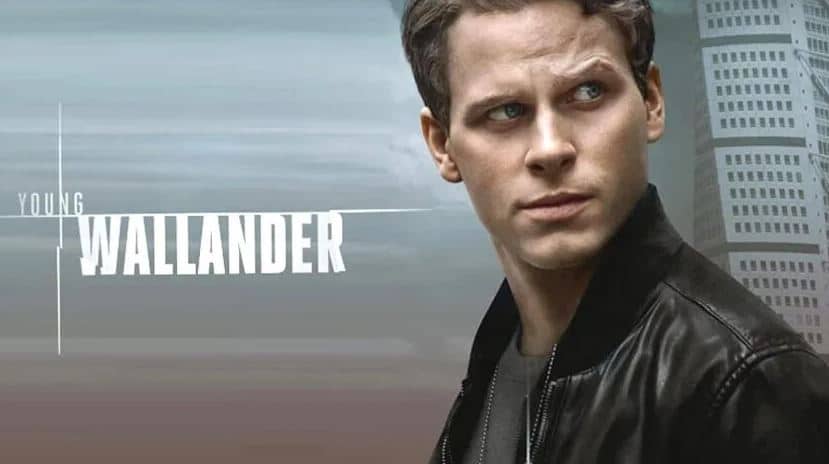 YOUNG WALLANDER, SERIES 2
Network: Netflix
Date: 2021
This spinoff of Wallander imagines a young Kurt Wallander in a modern setting (as opposed to a true prequel set a few decades in the past). Though it received a lot of criticism for the modern day setting, Netflix renewed it for a second series.
Which British TV Shows Will You be Watching in 2021?
For us, it's always the mysteries first, followed by the new comedies – and with Dalgliesh, Whistable Pearl, Karen Pirie, and The Long Call + new Endeavour and Death in Paradise and Vera and Shetland…it's going to be a good year. It's hard to say which shows, if any, will get pushed over into 2021, but it's great to know there are so many new ones on the horizon.
Save it to Pinterest!