Vienna Blood, Season 3 Premiere Date Announced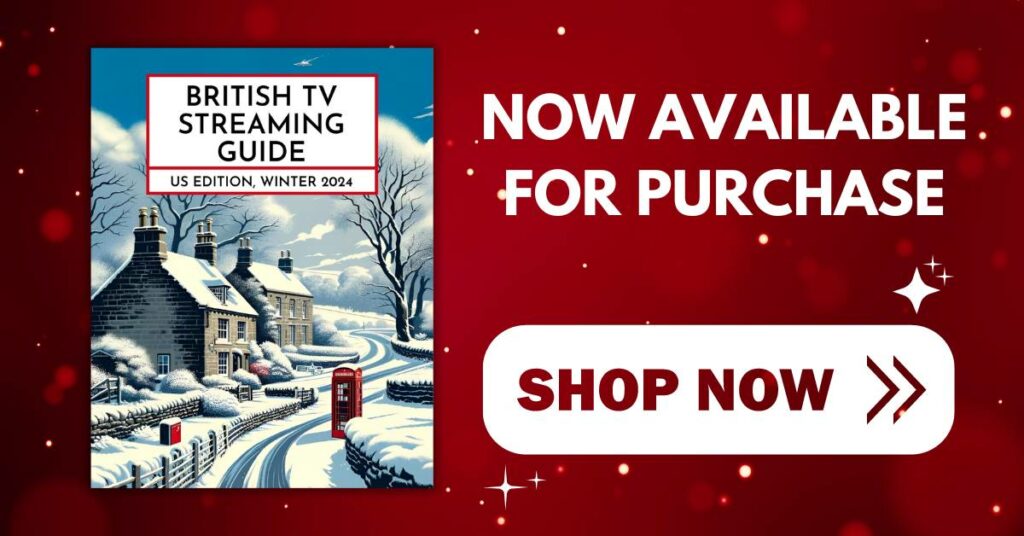 The British TV Streaming Guide: US Edition, Winter 2024 is now available. Get yours HERE.
In some cases, we earn commissions from affiliate links in our posts.
Last Updated on November 22, 2022 by Stefanie Hutson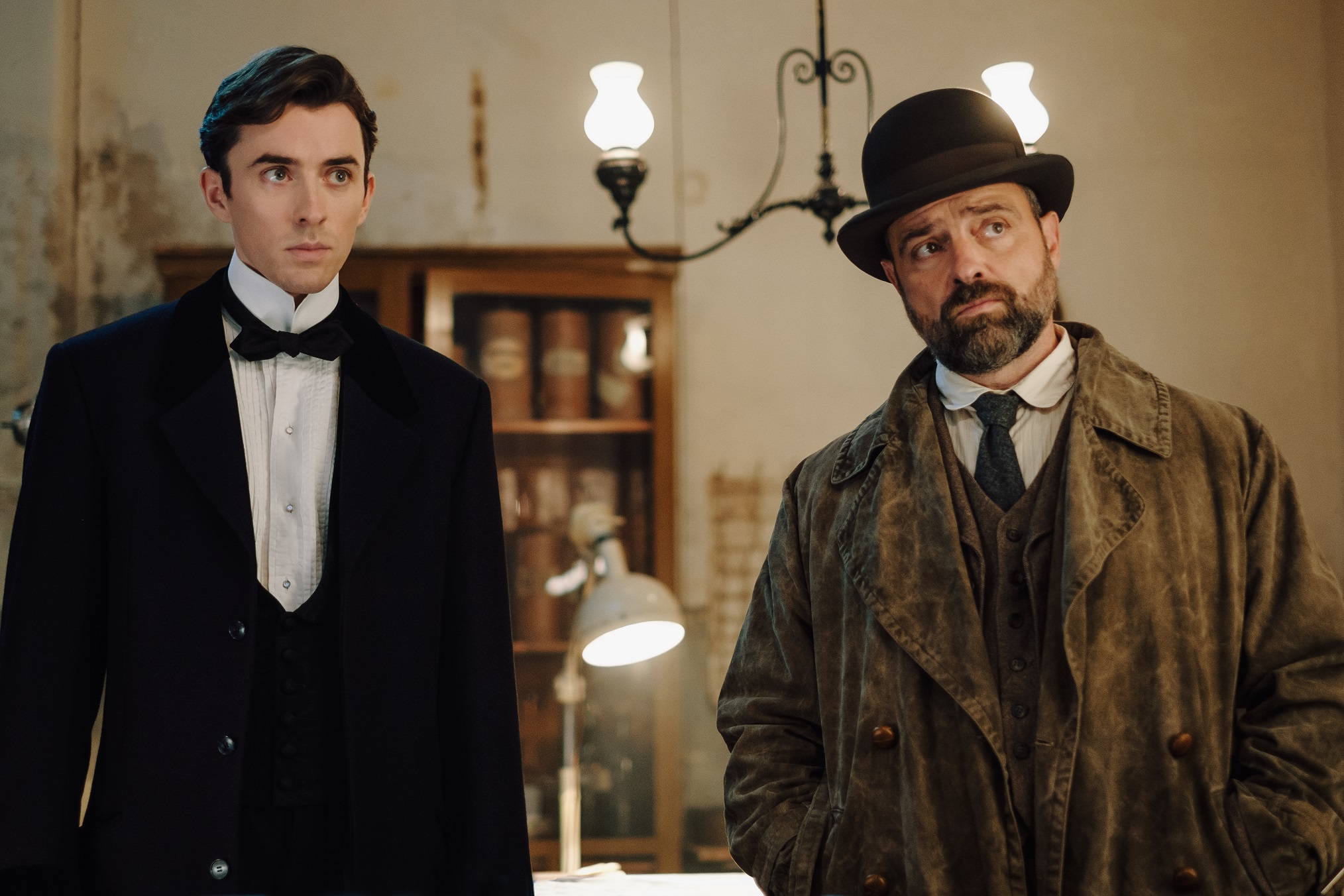 Editor's Note: This post has been significantly changed since originally submitted. The content may no longer reflect the views of the original author.
If you enjoyed the first two seasons of the Austria-based British TV series Vienna Blood, you're in luck. It was recently renewed for a third season.
Producer Jez Swimer for Endor Productions said,
"Vienna Blood's fabulous combination of mystery, crime, the odd couple pairing of Matthew Beard's psychiatrist Max Liebermann and Juergen Maurer's Inspector Rheinhardt, and sumptuous 1907 Vienna has captivated viewers around the world. We are excited to deliver a new series of compelling stories to its growing global fan base."
What's Vienna Blood About?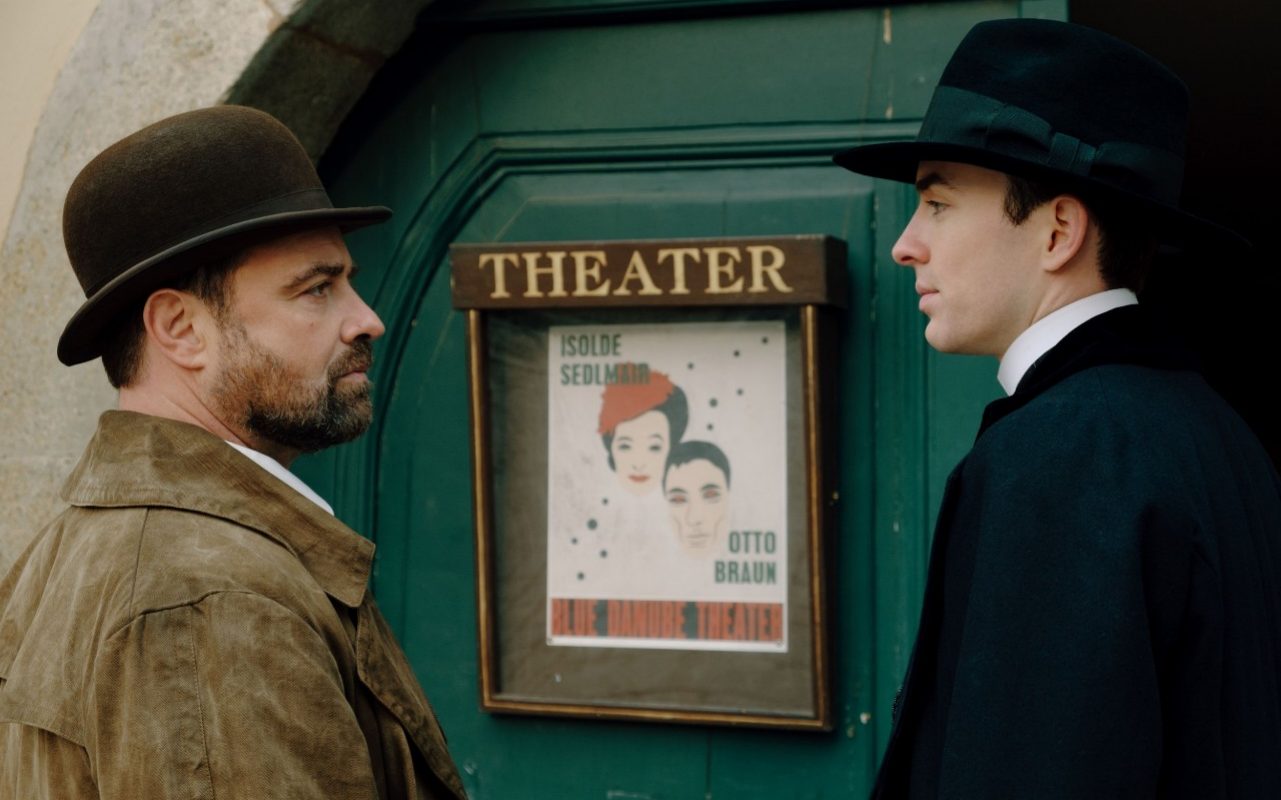 Vienna Blood is a mystery series set in early 20th century. The story follows a young English doctor Max Liebermann (Matthew Beard) and police investigator Oskar Rheinhardt (Juergen Maurer) as they investigate grisly crimes.
Based on the Liebermann Papers books by Frank Tallis, the series is set between 1902 and 1914 – a time when some of the world's most renowned philosophers and intellectuals were based in the city. At the heart of it all is Dr. Max Liebermann, a talented student of Sigmund Freud.
In the first episode, he finds himself teaming up with Inspector Oskar Rheinhardt to solve a murder…and before too long, it's a regular occurrence. Max is a young man with superior powers of perception, a surprising understanding of human behaviour, and a grasp of the emerging field of forensics. Rheinhardt is gruff and old-fashioned, but mostly just concerned with bringing wrongdoers to justice.
Unlike pure procedurals, Vienna Blood also focuses on psychological motives of the murderers. At the same time, the show explores a rising tide of antisemitism against Dr. Liebermann, his family, and other members of the Jewish community in Vienna. It's an eerie ongoing thread that serves as a reminder of what's to come a few short decades later.
Vienna Blood falls somewhere in the middle of the cosy/gritty spectrum. The levels of on-screen violence and profanity are fairly mild, but the murders themselves are more serious than you'd see in something like Agatha Raisin or Shakespeare and Hathaway.
If you haven't already seen it, you can watch the trailer for season 2 of Vienna Blood below. All episodes are currently available via a PBS Masterpiece subscription HERE. In the UK, you can watch it on BBC iPlayer.
What will Vienna Blood season 3 be about?
Season 3 is set in 1908, with Max and Oskar now firmly established in their partnership. Max is now a published author in the field of criminal psychopathy, and his career success has allowed him to get a luxurious flat of his own. Oskar is also doing well, becoming more prestigious within his department.
Love seems to be on the agenda for both men this season, though it's not going too well for Max. We'll avoid spoilers for those not caught up on earlier seasons, but we will say that none of the women in his life seem well-positioned for a serious future with him.
The new episodes of season 3 will find Max and Oskar thrust into the dark underbelly of society in Vienna, including an early cinema, a luxury fashion house, and the Chinese antiquities trade.
Who's returning for season 3 of Vienna Blood?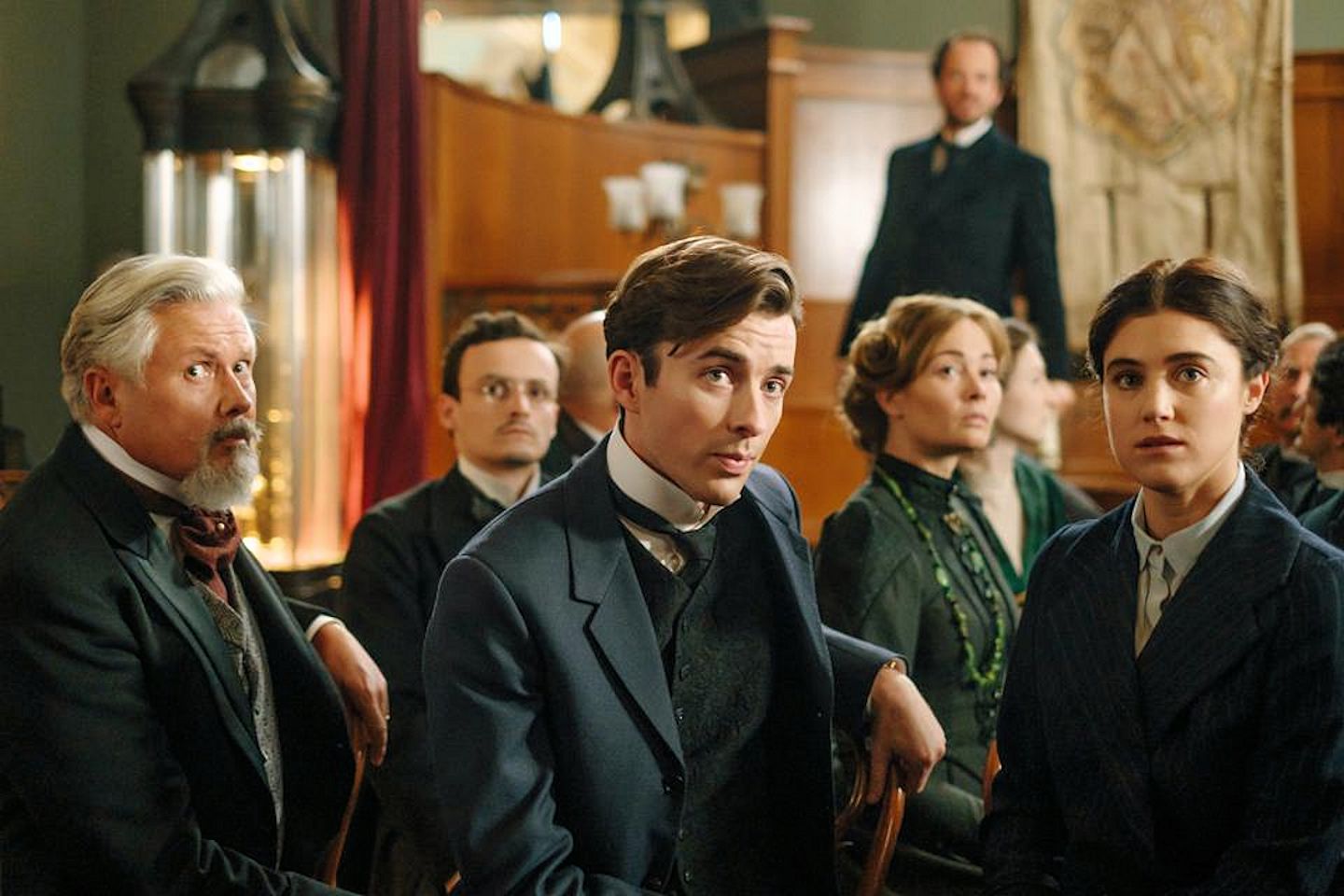 All the main cast members and producers are expected to return. At least, there is no news to suggest otherwise. Robert Dornhelm also returns to direct season 3. While we've already seen one cast member change between seasons 1 and 2, we haven't seen any signs of casting changes for season 3. In season 1, Amelia Lydgate was played by Jessica De Gouw and in season 2 Lucy Griffiths took over the role.
Andreas Kamm of MR Film said,
"Together with our director Robert Dornhelm, our leads Matthew Beard and Juergen Maurer, all the other outstanding actors, and our great crew, we can't wait to travel back in time to 1907 Vienna to deliver another thrilling and entertaining season."
At the very least, this confirms the director and leads have all returned to work on season 3.
In addition, we noticed Conleth Hill, with a long goatee, looked strikingly like his character Mendel Liebermann in a recent interview on Lorraine, suggesting he's playing Max Liebermann's father again soon. In the recent interview, he was promoting his first leading role in ITV's new drama Holding and the new Agatha Christie adaptation Why Didn't They Ask Evans?.
When will Vienna Blood season 3 premiere?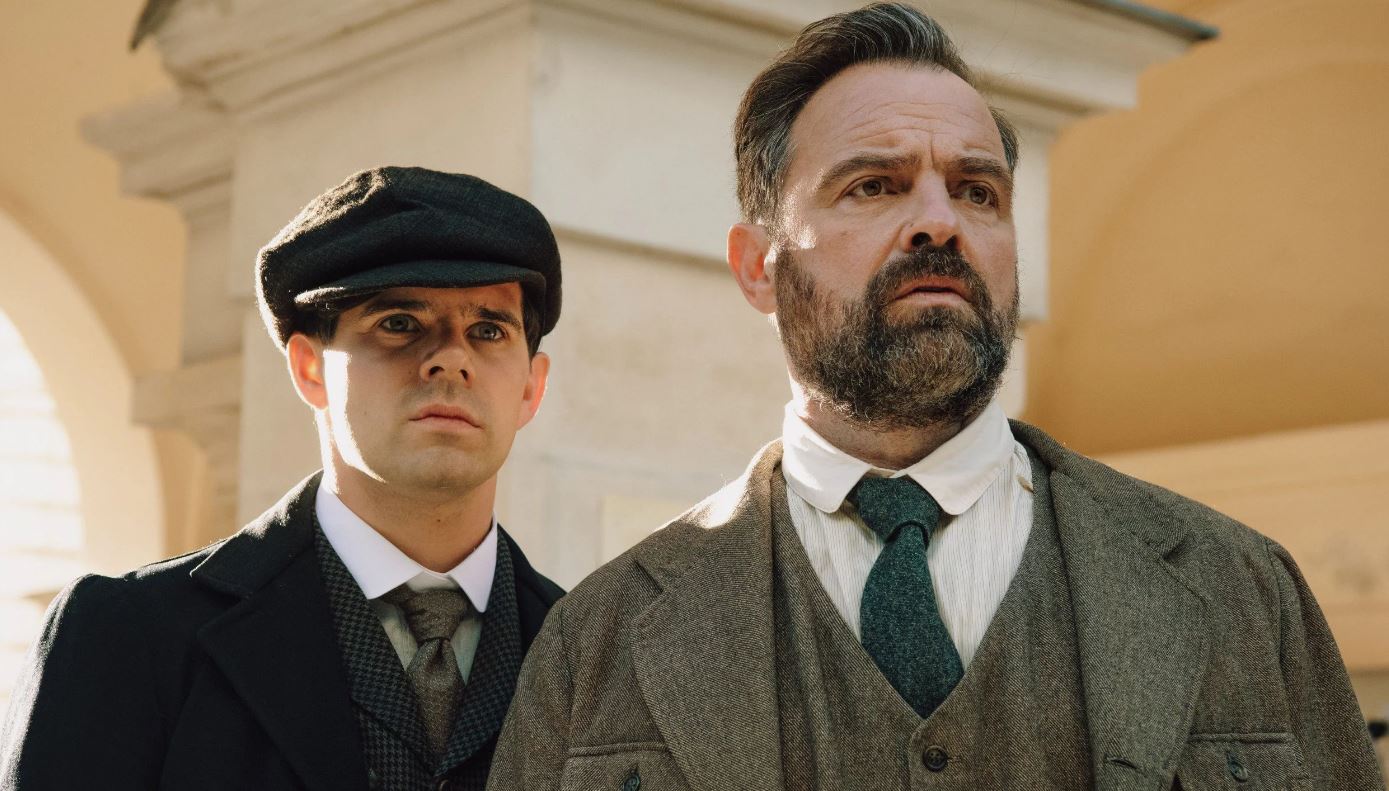 Distributor Red Arrow Studios confirmed Vienna Blood was recommissioned and production would start in March 2022.
Based on the filming date and past seasons, we would expect to see a UK release in late 2022. It's a BBC Two show, so we'll expect to see the new episodes there and on BBC iPlayer.
In the US, season 3 of Vienna Blood will premiere on PBS on January 8th, 2023. Six new episodes will air, with one each Sunday through February 12th.
In the meantime, you can catch up with seasons 1 and 2 HERE.
While You Wait for Season 3 of Vienna Blood…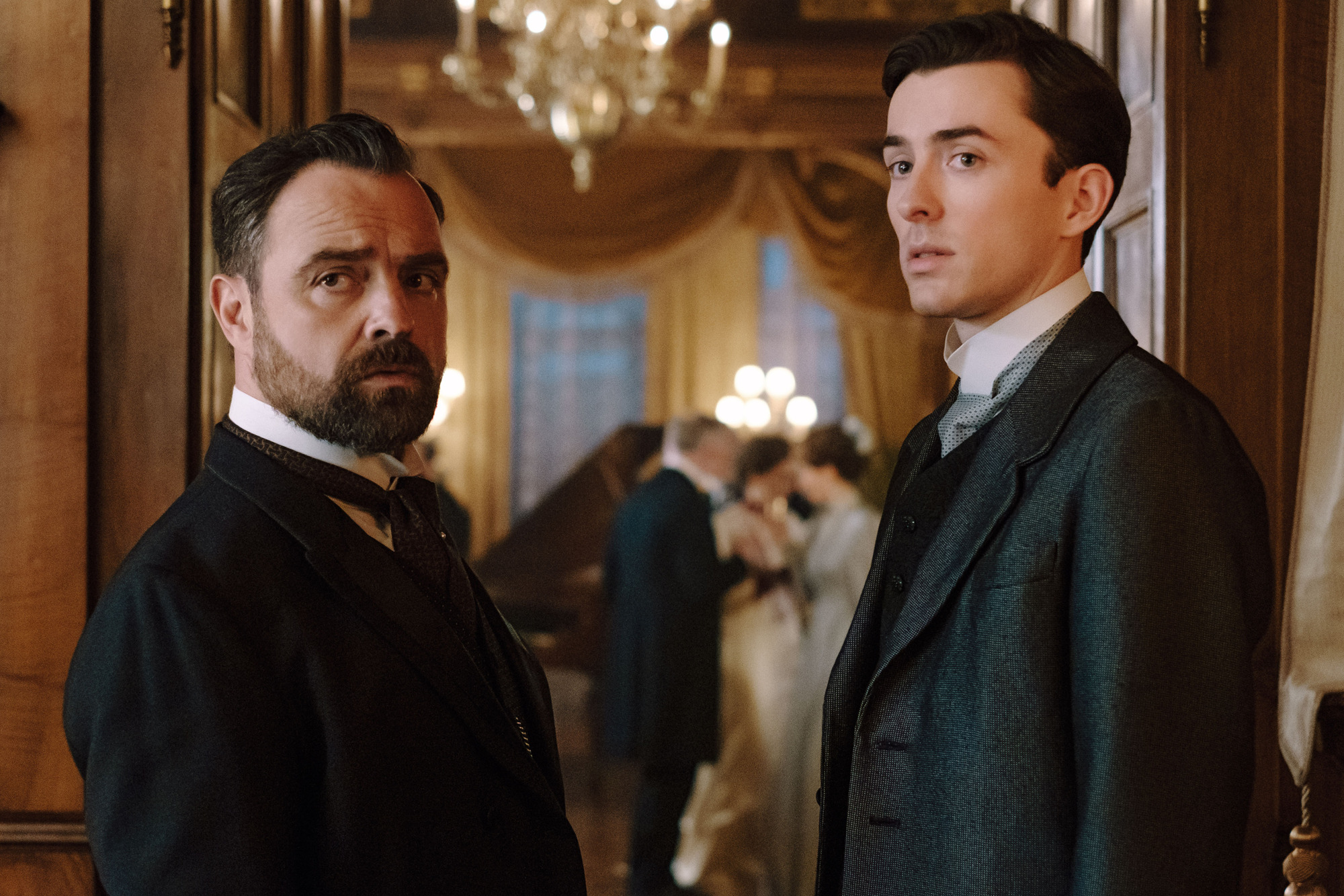 Vienna Blood was based on Frank Tallis' Liebermann Papers novels. They are:
Though the books and TV episodes are quite different, they're both good in their own ways. The TV series offers gorgeous scenery and settings, while the books offer more depth – especially when it comes to the female characters.
If you haven't already checked out the books, they're a wonderful way to spend the time between now and the season 3 Vienna Blood premiere date.