Endeavour Season 8: Premiere Date & Where to Watch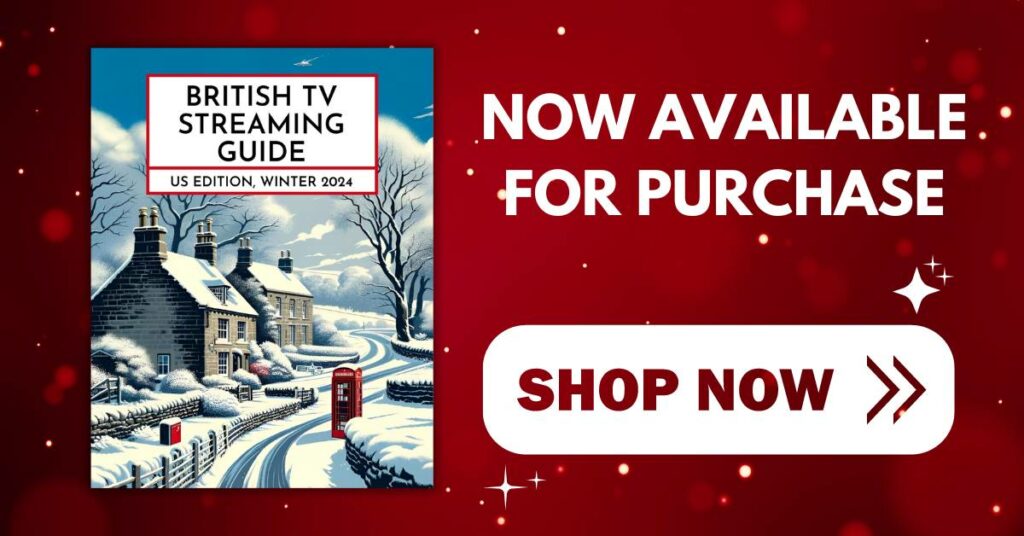 The British TV Streaming Guide: US Edition, Winter 2024 is now available. Get yours HERE.
In some cases, we earn commissions from affiliate links in our posts.
Last Updated on April 15, 2022 by Stefanie Hutson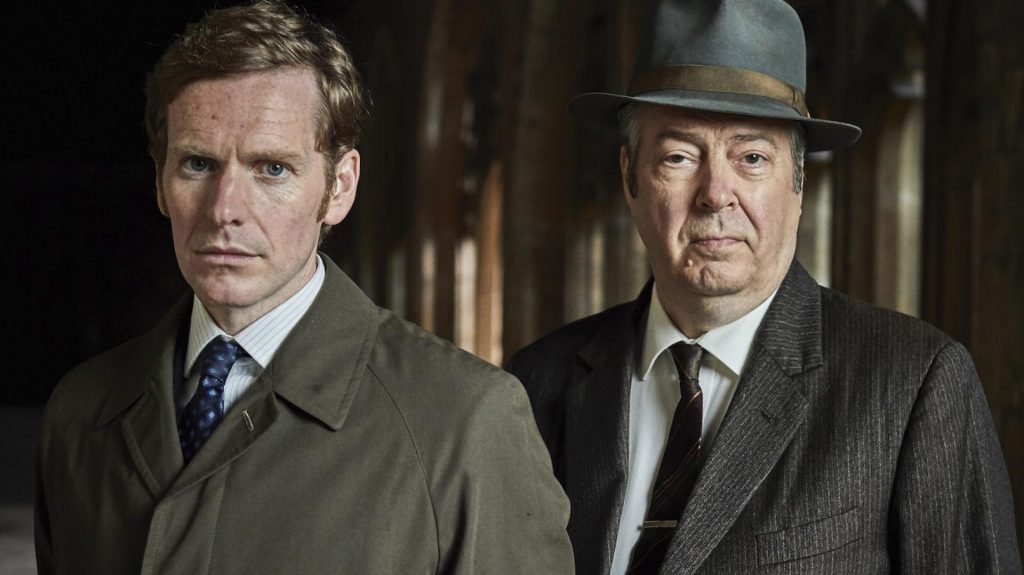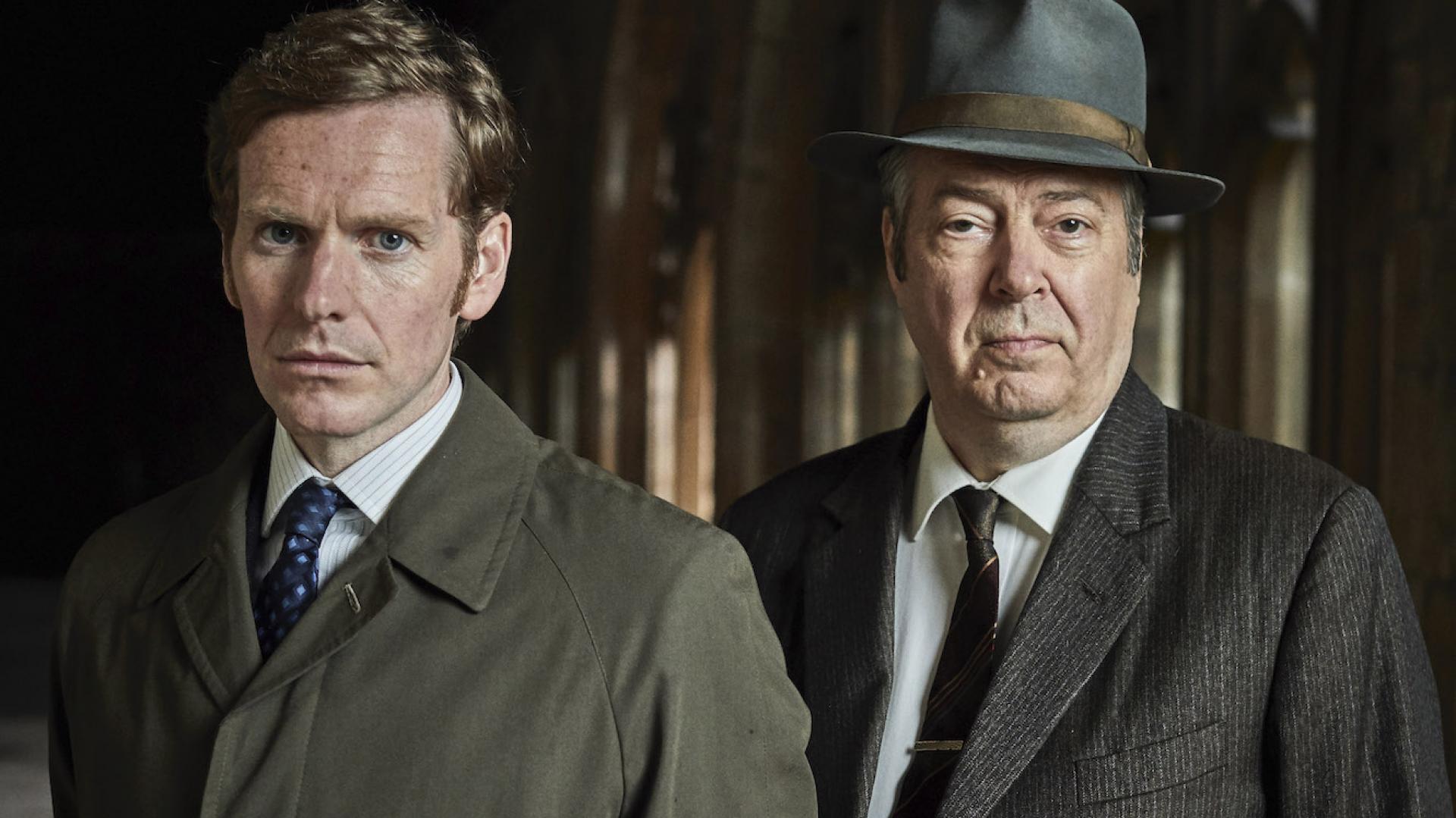 If you've been keeping up with Endeavour, it's likely you already binged season 7. There were just 3 episodes in the latest series, but they were as good as ever.
Fans of the Oxford-based mystery have reason to be happy – Endeavour was renewed for an eighth season.
What's Endeavour About?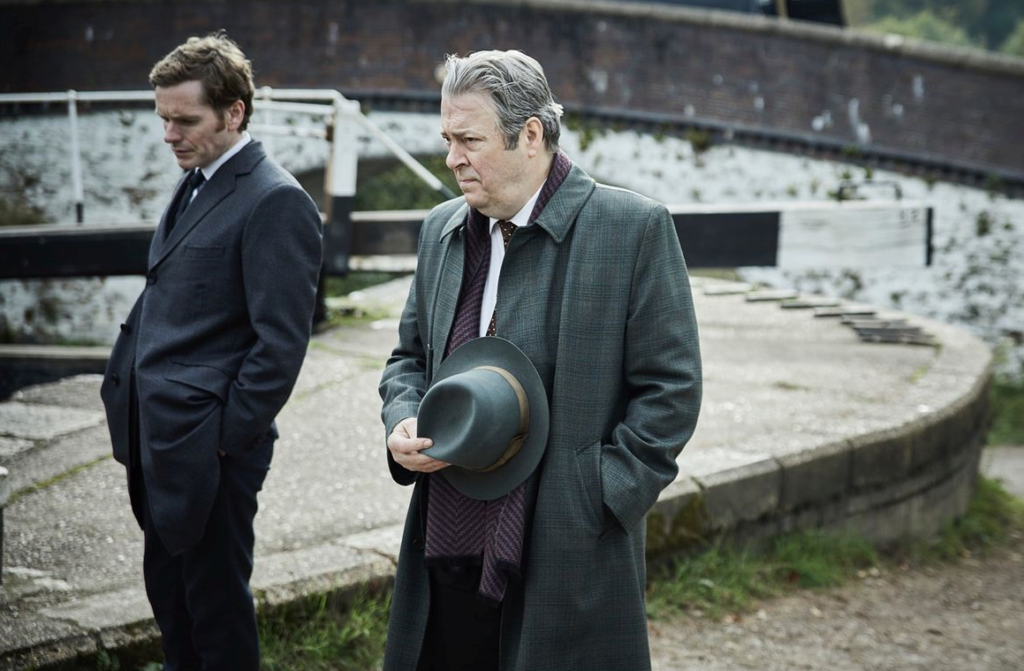 While most of our readers will be well familiar with the series, we always like to include a brief summary for those who are newer to British TV fandom.
Endeavour is a period mystery starring Shaun Evans as Endeavour Morse, with Roger Allam as his mentor DCI Fred Thursday. The series is a prequel to the original Inspector Morse, a classic British mystery that ran for 33 episodes over seven seasons from 1987-1993.
Shaun Evans stars as a young Endeavour Morse working his way up through the ranks with the Oxford City Police CID. He's more cerebral than the average copper, having briefly attended Oxford. He's also a big fan of opera and puzzles, especially crosswords and crime. Roger Allam plays Inspector Fred Thursday, who names Morse his "bag man" and takes him under his wing.
When Does Season 8 of Endeavour Air & Where Can I Watch It?
In the UK, season 8 aired in September of 2021 on ITV. Episodes can now be streamed on ITV Hub (in the UK).
In the US, fans will have to wait nearly a full year after the original UK air date. PBS has recently announced the following premiere schedule:
Episode 1: Striker – Sunday, June 19th at 9/8 Central.
Episode 2: Scherzo – Sunday, June 26th at 9/8 Central.
Episode 3: Terminus – Sunday, July 3rd at 9/8 Central.
Will Series 8 be the Last Season of Endeavour?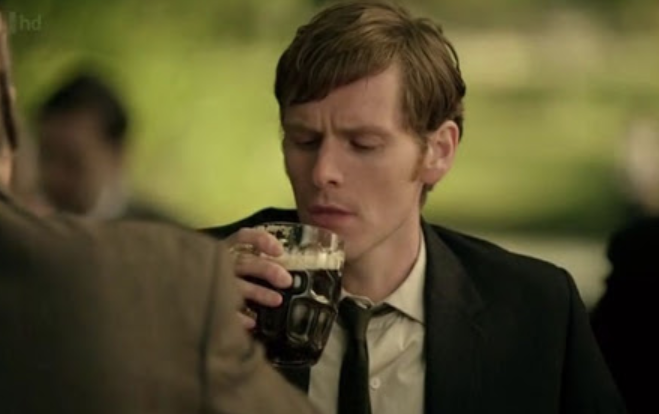 2022 UPDATE: In early 2022, a casting notice went up for season 9 of Endeavour! Based on that information, it seems we'll be getting at least three more episodes to help tie things up (though we'd obviously be happy with many, many more).
Despite past hints that the series would come to an end in the fictional version of 1971, and despite the widespread hints that Endeavour might end at the same number of total episodes as Inspector Morse and Lewis, it looks like fans are getting their wish for more.
What's Happening in Season 8 of Endeavour?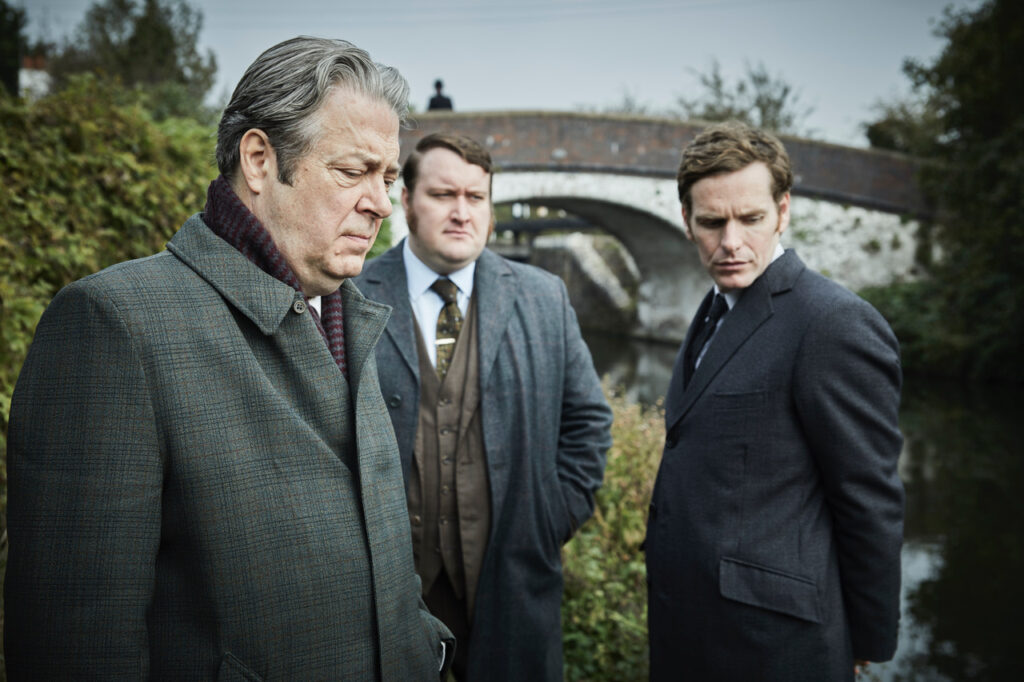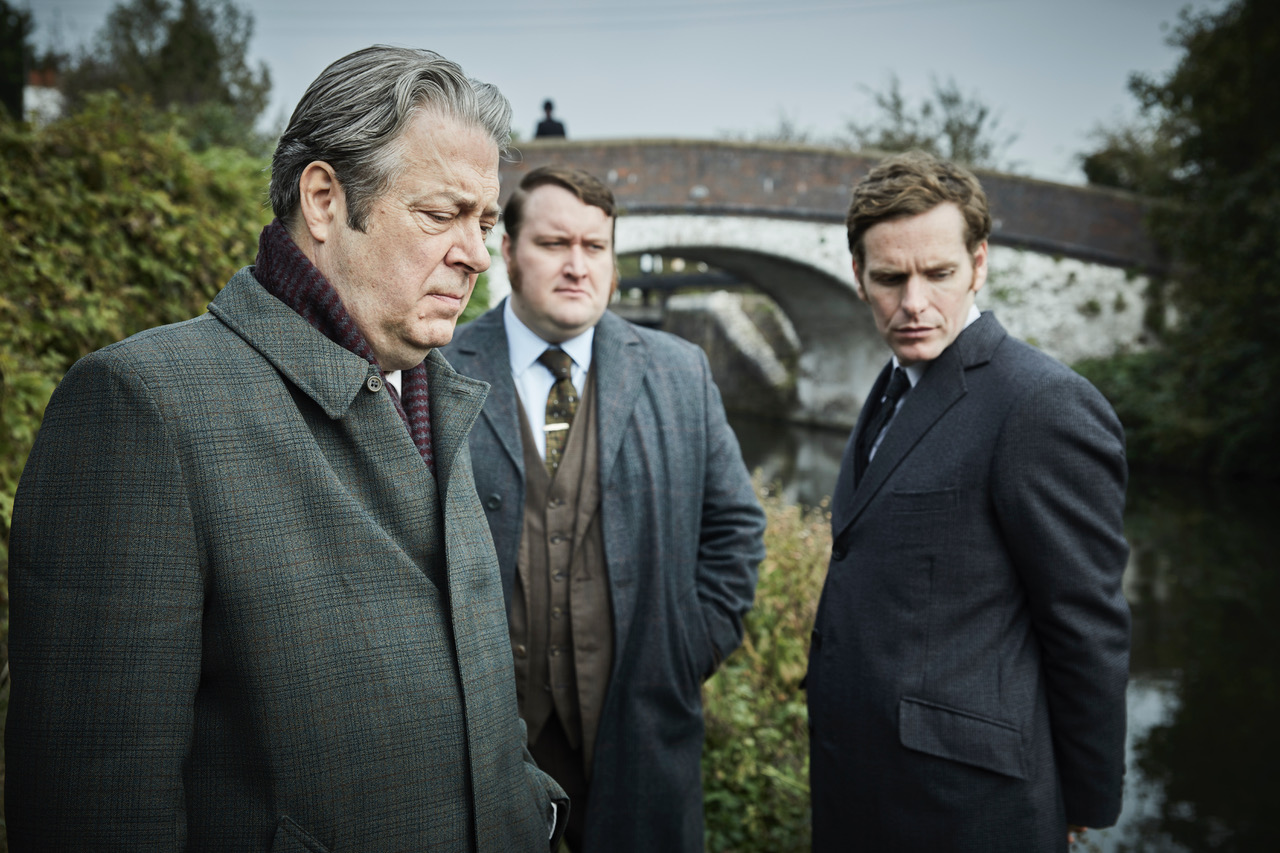 ***MINOR SPOILERS AHEAD***
***DO NOT READ FURTHER IF YOU HAVEN'T SEEN SERIES 7***
Season 7 of Endeavour had several plotlines running concurrently. The first episode takes place in January 1970. Morse is on holiday in Venice, spending time with his latest love interest, Violetta Talenti.
Meanwhile back in Oxford, Thursday is investigating a murder along a towpath. Several months later, Morse is asked by Chief Superintendent Bright to take another look at the case. This sets in motion a series of events that see Morse and Thursday increasingly at odds on how to go after the 'Towpath Killer' who is now suspected of a string of murders along the canal.
Season 7 ends with some questions answered, but many more left open, making the wait for season 8 that much harder.
Some details about the upcoming episodes have been released:
Episode 1: Striker
It's 1971 now, and while Morse is still a bit weary from the events of recent years, he's still right in the heart of the action – albeit with a bit more alcohol these days.
A murder at an Oxford college has political ramifications, and the IRA have been making threats against the life of the Oxford Wanderers' star player. Endeavour will be asked to act as his bodyguard.
Episode 2: Scherzo
In May of 1971, a cab driver is found dead in his taxi, and investigations uncover the fact that he was deeply in debt to a colleague.
Somehow, this leads Endeavour and team to an nudist colony where they meet people who are fully enjoying the warm spring weather. Then, it's on to London's Soho district where they'll find themselves interviewing people who produce "blue movies".
Back home in Oxford, Endeavour will get a visitor from his past, and continue further down his path of self-destruction and isolation.
Episode 3: Terminus
Morse and his team investigate the killing of an Oxford college don. At the same time, Thursday gets some news that creates tension back home.
Who's Returning for Season 8 of Endeavour?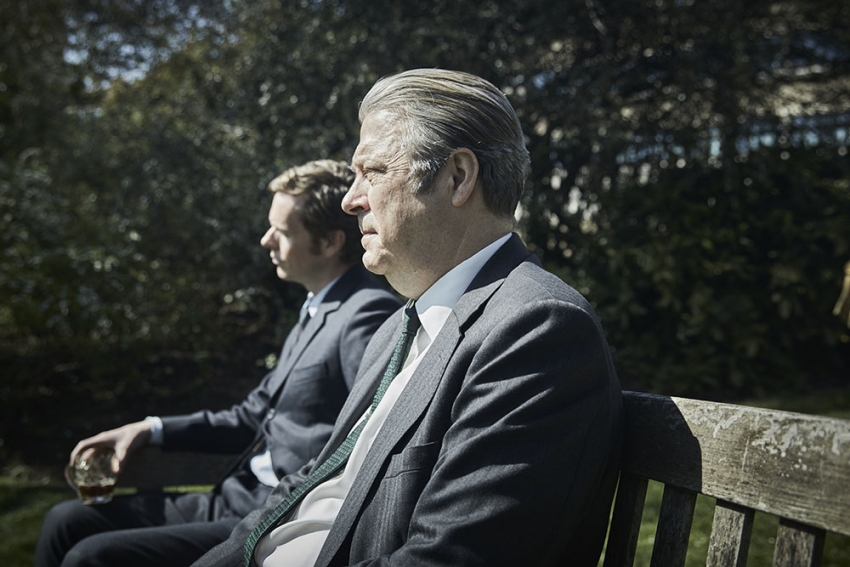 Not surprisingly, Shaun Evans will reprise his role as DS Morse, as will Roger Allam as DCI Fred Thursday. Other returning cast members include:
CS Reginald Bright – Anton Lesser
DS Jim Strange – Sean Rigby
Dr Max DeBryn – James Bradshaw
Dorothea Frazil – Abigail Thaw
Win Thursday – Caroline O'neill
Joan Thursday – Sara Vickers
Read the Inspector Morse Books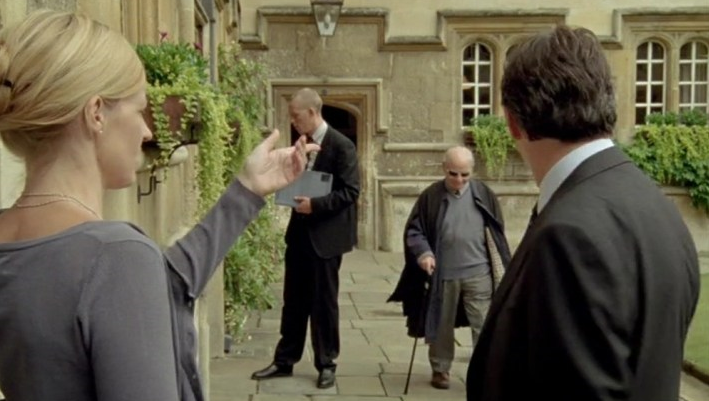 Inspector Morse is based on a series of novels by writer Colin Dexter. Although Endeavour isn't based on Dexter's novels, he was directly involved with the series through creator/writer Russell Lewis.
The novels, listed below, were written between 1975 and 1999. You can get the first three in a single volume here, or check out individual volumes below.
Dexter also made Cameo appearances in each episode, until his death in 2017 at age 86. Dexter also made several posthumous cameos. See if you can spot them!
In addition to Endeavour, Inspector Morse had another spinoff series – Inspector Lewis.
If you like Inspector Morse and Endeavour, there are plenty of similar shows you might be interested in on PBS Masterpiece.
Will You Be Watching Season 8 of Endeavour?
Are you eagerly waiting for Endeavour Series 8? Let us know in the comments. We certainly are!
Save it to Pinterest!