New British Crime Dramas & Mysteries: Autumn & Winter 2018/19
In some cases, we earn commissions from affiliate links in our posts.
Last Updated on September 10, 2018 by Stefanie Hutson
Autumn is well on its way now, and if you're anything like us, cooler weather makes you want to curl up with a good murder mystery or crime thriller. Luckily, that's also the time when many networks release their most promising new shows. This year is no exception, and there are loads of great new British crime dramas and mysteries premiering soon, both in the US and the UK.
Where a US premiere date or network is known, we've included the show in the US premiere section (since most of our readers are US-based). Some of the shows in that section will also have upcoming UK premiere information – so if you're in the UK, you may want to scan the US section, too.
British Crime Drama & Mystery Premieres in the US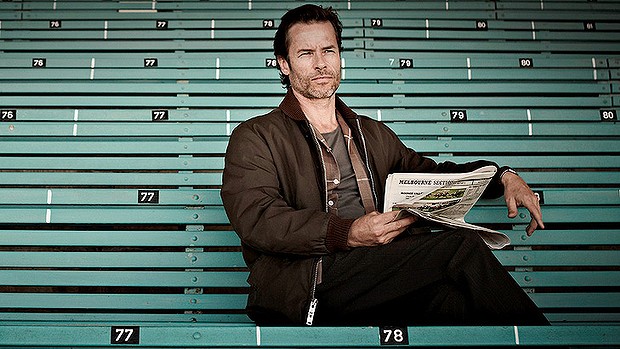 Jack Irish, Series 2 –  Australian – September 10 on AcornTV – Guy Peace stars as Jack Irish, a man with an eye for investigation and a talent for getting himself mixed up in things he probably shouldn't. Series 2 brings us a new set of adventures involving wealthy pharmaceutical companies, dodgy clinical trials, and corrupt educational institutions that take advantage of international students.
Bancroft – September 19 on BritBox – This four-part police thriller features two very capable female detectives whose paths cross while working on two separate cases. Sarah Parish (W1A, Broadchurch) and Faye Marsay (The White Queen) star.

Line of Duty, Series 4 – November on AcornTV – This massively award-winning BBC procedural features the goings on of a busy police anti-corruption unit. While that may not sound particularly exciting, this is one of those shows you just need to try
Mystery Road – August 20 on Acorn TV – Australian – When detective Jay Swan is assigned to a missing persons case in the Australian Outback, he uncovers far more than was expected.
Justice – September 26 on BritBox – Robert Pugh stars as Judge Patrick Coburn, while Gillian Kearney portrays investigative journalist Louise Scanlon in this Liverpool-based crime drama. Due to a perceived glut of crime dramas at the time, the show only lasted for one series of five episodes. Each episode had its own arc, while the series as a whole had another.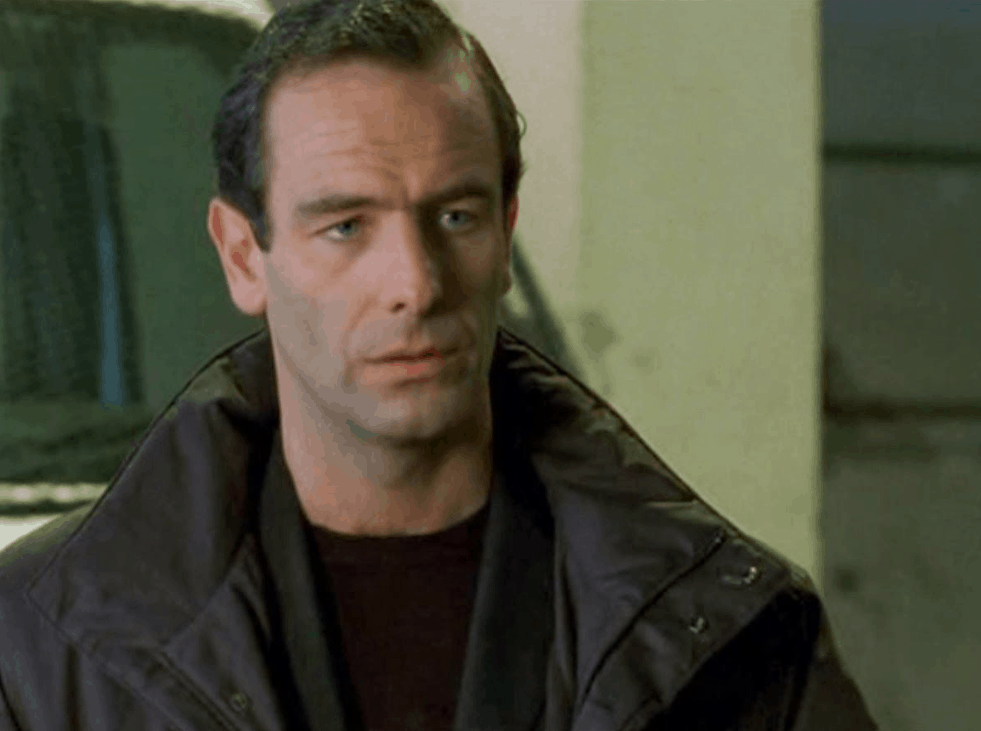 Wire in the Blood – Series 1 & 2, September 17 on AcornTV – Robson Green (Grantchester) stars in this crime drama about a psychologist who gets in the minds of serial killers to help solve tough cases in Northern England.
The Cry – Autumn 2018 on Sundance – This upcoming psychological thriller is set in both Scotland and Australia, and while an exact date hasn't been released, it's coming to Sundance sometime in autumn 2018. Jenna Coleman stars as a grieving young mother trying to hold her marriage together after the abduction of her baby.
Cheat – Autumn 2018 on ITV & Sundance Now – This four-part psychological thriller features a university professor who gets into a dangerous relationship with one of her female students. Katherine Kelly (Strike Back) and Molly Windsor (Three Girls) play professor and student, respectively.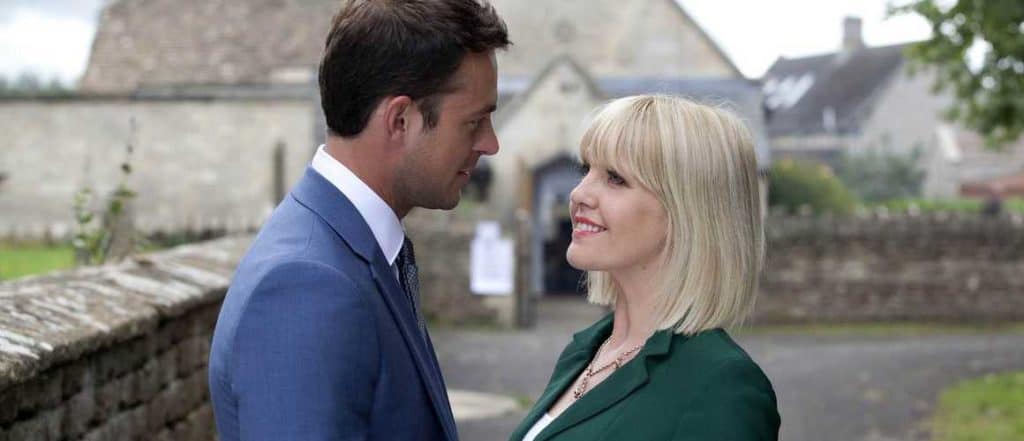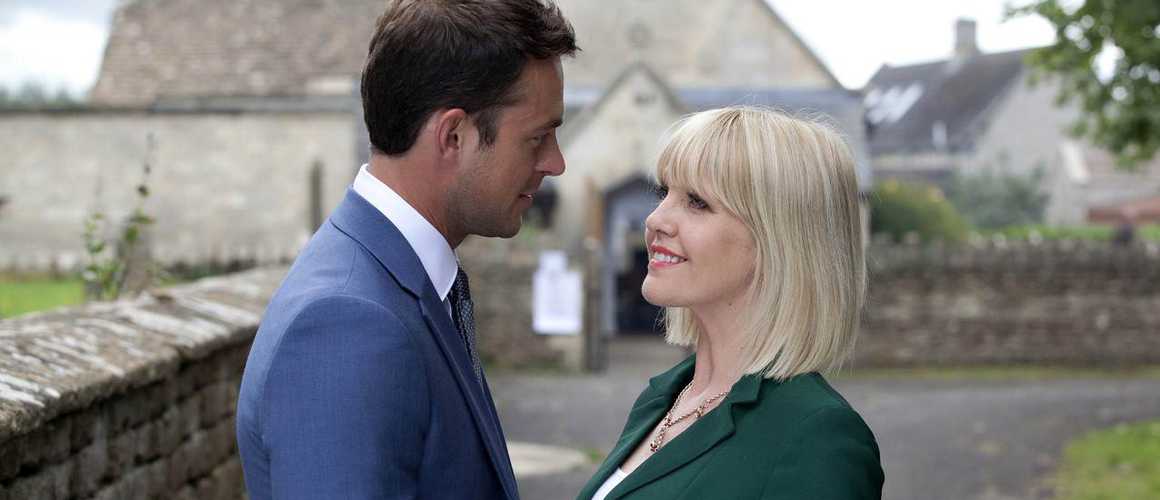 Agatha Raisin, Series 2 – November 2018 on AcornTV – There was a time when it looked like Agatha Raisin would be just another one series show. It didn't perform all that well in the UK, perhaps because Ashley Jensen was so different from the way Ms. Raisin was depicted in the novels. Luckily, AcornTV saw the potential and commissioned a second series with the plucky London PR woman turned Cotswold detective. At present, it's believed the premiere will be in November 2018, only on Acorn TV. We don't have any information about a UK release at this time..
The Little Drummer Girl – November 19 on AMC & unknown autumn premiere on BBC1 – After the success of The Night Manager, it makes sense that the BBC would be eager to adapt another John le Carré novel. This time, The Little Drummer Girl is getting an update (and it's probably about time, considering the Diane Keaton version turns 34 this year). The series is set in the late 1970s, and it follows an actress who's drawn into a web of espionage and chaos after meeting a mysterious man on holiday in Greece. Florence Pugh and Alexander Skarsgard star.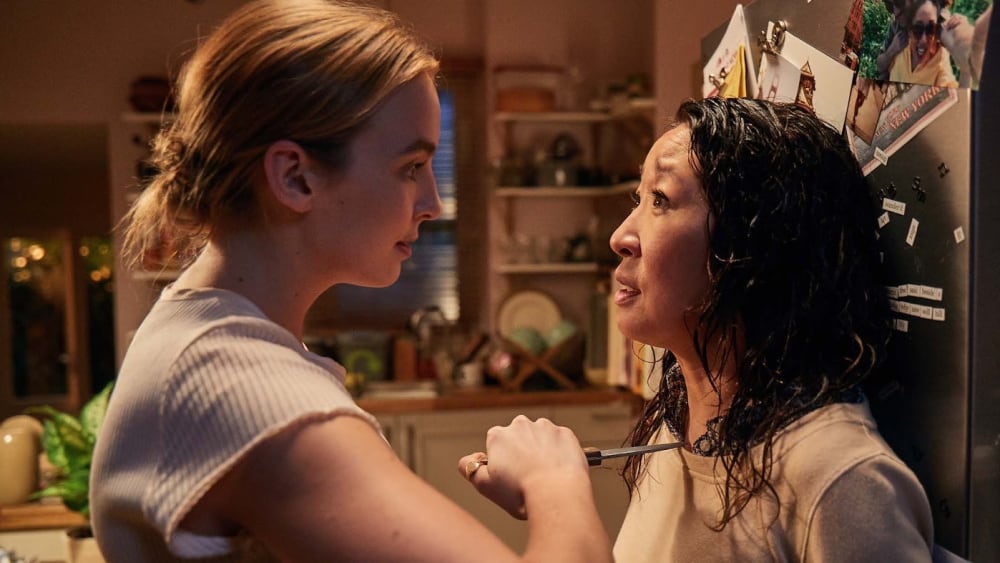 Killing Eve – Likely early 2019 on BBC1 & BBC America – Sandra Oh and Jodie Comer return in series 2 of this thriller about a too-cunning-to-be-desk-bound MI5 agent on the hunt for vicious lady-assassin Villanelle. Phoebe Waller-Bridge (Fleabag) returns as writer and producer.
British Crime Drama & Mystery Premieres in the UK
All the programs in this section are UK-only premieres for now. It's possible they'll end up airing in the US sometime soon, but there's nothing official to announce yet – so for now, they'll be limited to those who have access to UK television.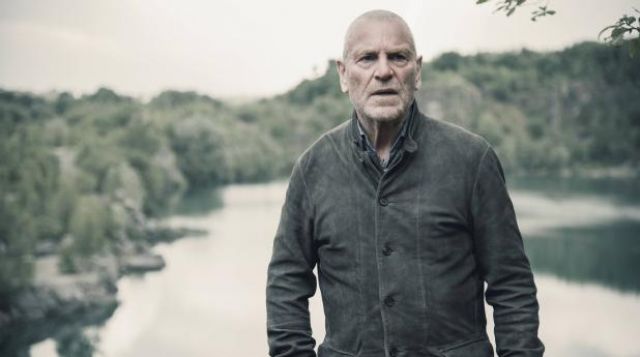 Baptiste – Late 2018/early 2019 on BBC1 – This spinoff of The Missing has Tchéky Karyo returning as Julien Baptiste. While on  holiday in Amsterdam with his wife, Baptiste is asked to assist the city's chief of police (who also happens to be his ex-girlfriend). Though premiere information is not yet available, this KentOnline piece confirms that filming is underway. Very little information has been released about this project, so we don't know whether it will pick up right where The Missing left off, or if it will use some kind of alternate timeline.
The ABC Murders – Possibly December on BBC1 – This three-part Agatha Christie miniseries is believed to be slated for a December 2018 premiere, assuming it follows the pattern set by the previous installment (Ordeal By Innocence). The ABC Murders will mark the first appearance of John Malkovich as Hercule Poirot, something that may be hard for many considering David Suchet was so perfect for the role.
No Offence – September 13 on Channel 4 – This gritty, often hilarious Manchester-based police drama is back for a third series. Just as with earlier seasons, the cast will be lead by DI Vivienne Deering (Joanna Scanlan), DC Dinah Kowalska (Elaine Cassidy) and DS Joy Freers (Alexandra Roach). Series 3 gets political, exploring the events around an inner-city election. Channel 4 has released a trailer in anticipation of the new series, and we've included it below.
Informer – October 2018 on BBC1 – This gritty new drama dives into the dark subject of hunting for terrorists in modern-day London. The series stars Paddy Considine as Counter-Terrorism office Gabe alongside Bel Powley who plays Holly, his ambitious young partner who's a bit of a loose cannon at times. The two of them work together with Raza (Nabhaan Rizwan), a young Pakistani man they've coerced into acting as an informant. Because informants are deeply embedded and using their real identities, the ethics of the situation can be murky – and Informer doesn't shy away from exploring that.
Mother's Day – September 3 on BBC2 – Twenty-five years ago, two young boys were killed in the IRA bombings in Warrington. Anna Maxwell Martin and Daniel Mays play the grief-stricken parents of one of those boys, Tim Parry. Mother's Day explores this still-fresh pain, along with the events that brought about the end of The Troubles.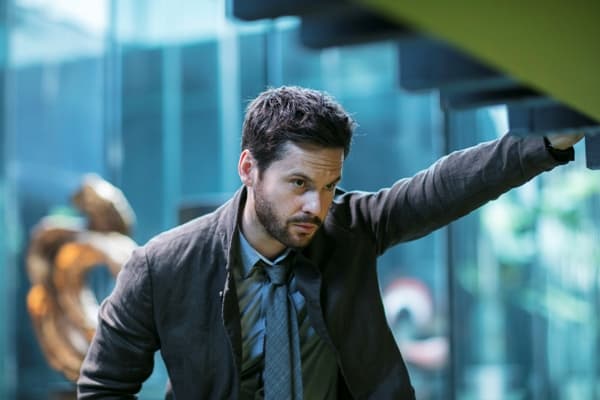 Dark Heart – Autumn on ITV – In late 2016, Dark Heart premiered as a single episode drama under the name Wagstaffe. The original two-hour pilot will be bundled into the 6-part full series that will premiere this autumn on ITV. Tom Riley stars as DI Will Wagstaff, an officer still haunted by the murder of his parents when he was just 16.
More Fall & Winter British Crime Drama Premieres
The coming months will no doubt feature more premiere announcements, particularly from BritBox and Acorn TV. To stay in the loop, subscribe to our newsletter or follow us on Facebook.