Call the Midwife Season 10: Release Date & Where to Watch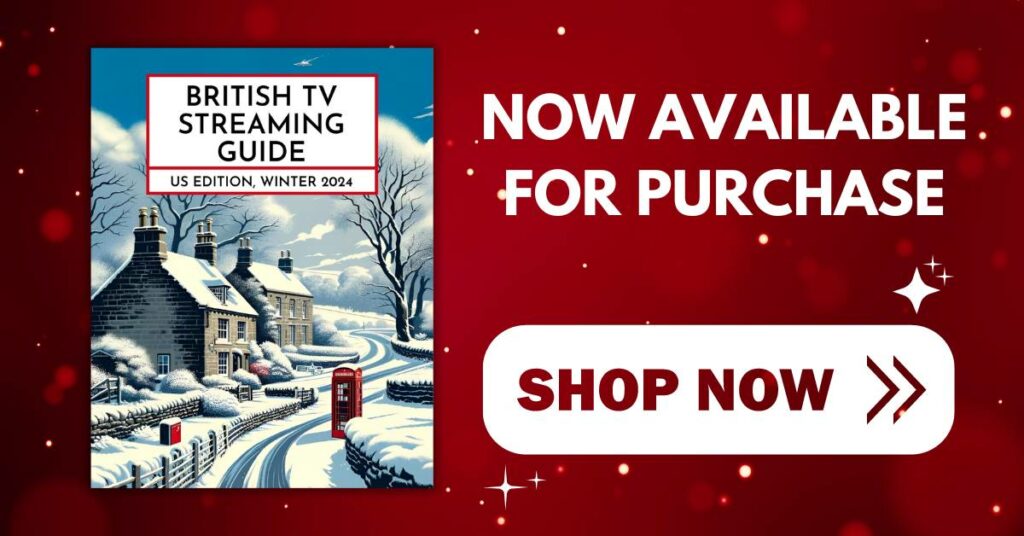 The British TV Streaming Guide: US Edition, Winter 2024 is now available. Get yours HERE.
In some cases, we earn commissions from affiliate links in our posts.
Last Updated on December 14, 2021 by Stefanie Hutson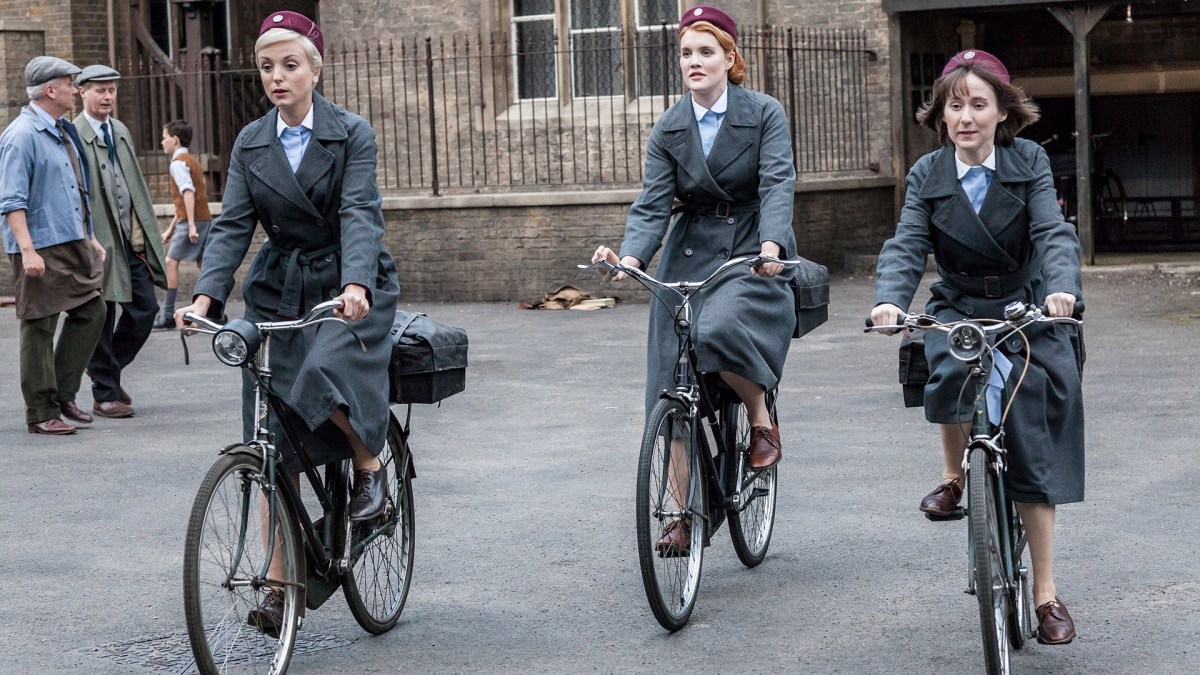 Quite a few fans have been wondering about whether there will be a season 10 of Call the Midwife. The good news? Not only will there be a tenth season, it's already been commissioned for seasons 11, 12, and 13.
What is Call the Midwife About?
If you haven't watched before, Call the Midwife is a period drama set in East London during the late 1950s and 1960s. It's based on the memoirs of nurse Jennifer Worth, in which she talked about the joys and challenges of helping bring new life into the world.
Worth worked alongside nuns in an impoverished neighbourhood, so her patients were often dealing with struggles the middle and upper classes had long-since left behind. The TV series adapts and expands on her memoirs, highlighting the struggles of women while also telling a variety of engaging personal stories about the various characters associated with the order.
What's Happening in Season 10 of Call the Midwife?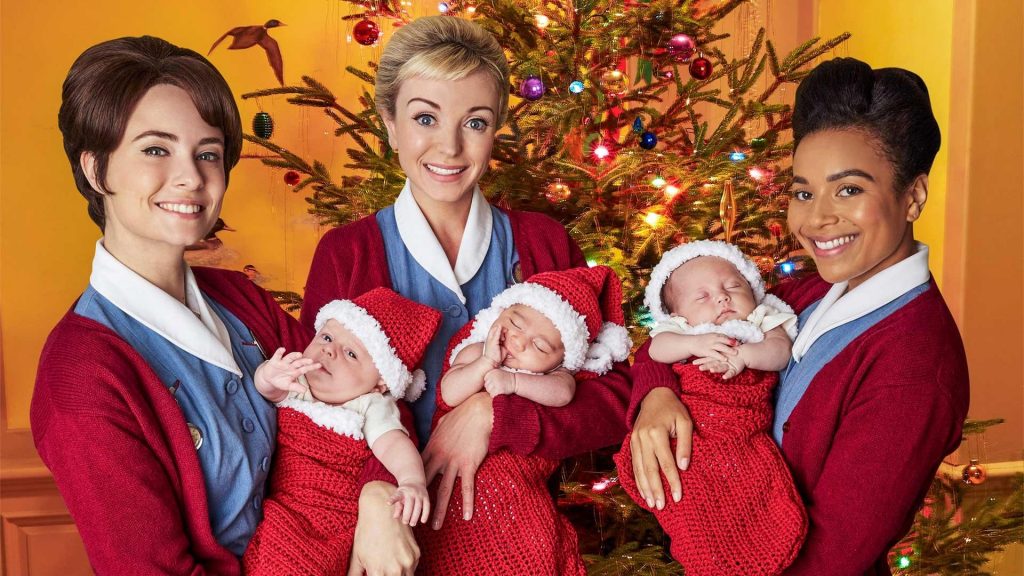 The Christmas special took place at the end of 1965, meaning series 10 will take place during 1966.
Each season covers a single year, giving us some ideas about the historical events that might be referenced in or be a part of the show.
England won the World Cup on July 30th, 1966. To put the scale of that event in a historical context, nearly 32 million people tuned in to watch the series. The total population at the time was 55 million, so most of the UK watched it.
Some somber events could also be referenced. Notably, the Aberfan disaster in Wales which caused the death of over 100 children and many adults.
***Minor spoilers ahead – skip to the next section if you've not seen Series 9***
Through series 9, Sister Julienne (Jenny Agutter) was dealing with an increasingly hard time for the order of Nonnatus House. At the end of series 9, she was told her overall spending budget would be halved while the rent was set to increase substantially.
Thanks to a passionate speech from Nurse Trixie Franklin (Helen George) the authorities decided not to demand the increase in rent for the time being. The issue isn't settled, so it's likely to be part of the story in season 10.
Cyril (Zephryn Taitte) and Lucille (Leonie Elliot) had a few bumps in their relationship due to busy work schedules, but the pair finally rekindled their relationship in the last half of season 9. Fans are anxiously anticipating what the future holds for the couple.
When Does Season 10 of Call the Midwife Air & Where Can I Watch It?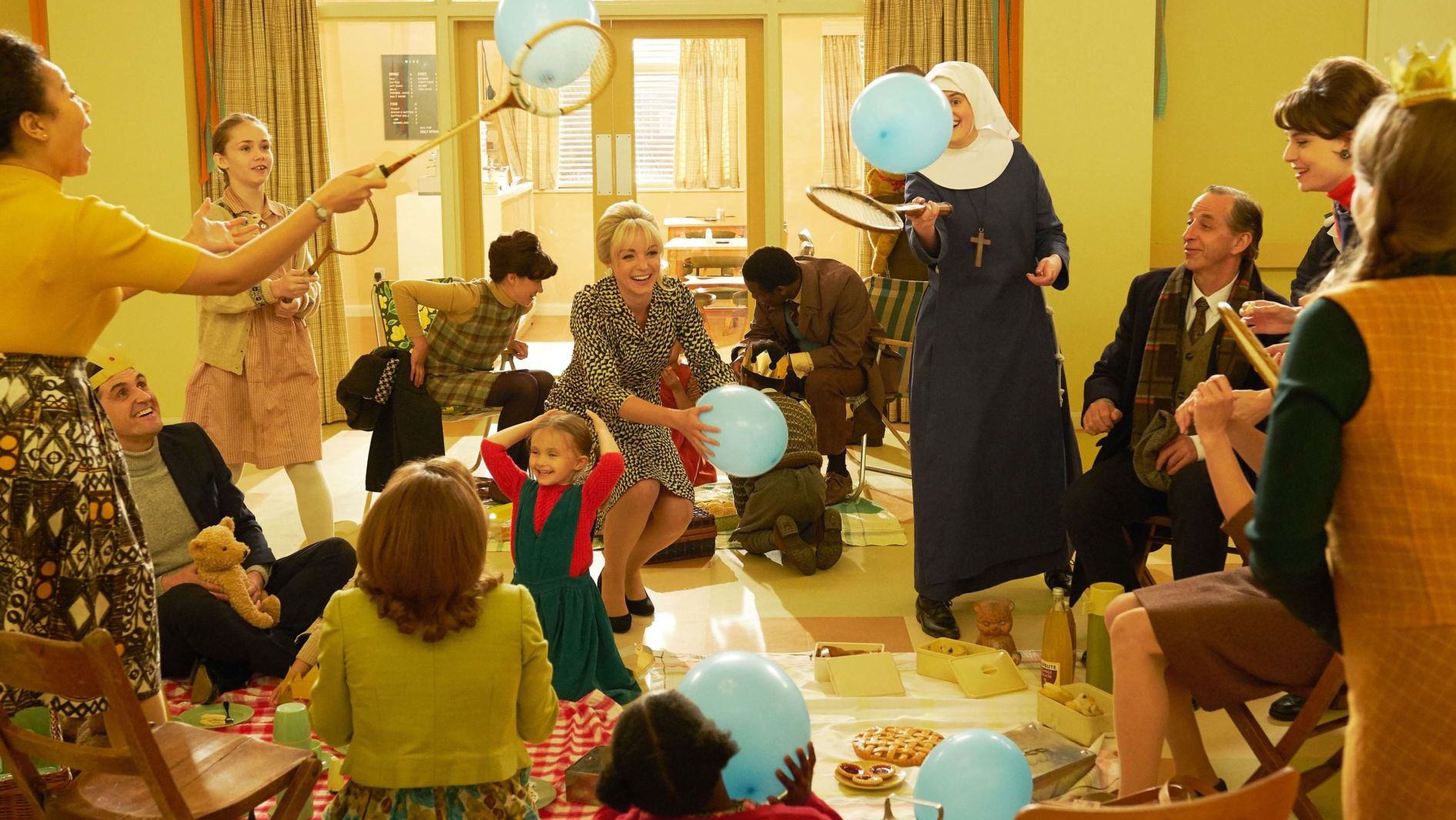 Unfortunately, the impact of the pandemic on production reduced season 10 to 7 hour-long episodes instead of the usual 8.
Those episodes premiered in the UK back in April and May of 2021.
Call the Midwife Season 10 PBS Premiere Date in the US
In the US, the official PBS premiere date was announced for October 3rd, 2021 – but PBS Passport members get to watch early! One episode has been posted at time of writing (September 7th), and more will be added on a weekly basis.
If you donate $5/month or more to your local station, you get access to PBS Passport benefits, allowing you to stream via the PBS app or website. PBS Passport is entirely separate and different from the Amazon PBS Masterpiece subscription. You have to get PBS Passport directly through PBS.
Season 10 Netflix Premiere Date (US)
In the US, Netflix is the primary streaming outlet for Call the Midwife seasons 1-9. As a result, we would expect to see Season 10 there at some point, but we haven't seen any official confirmation of that yet. We'll update this when we know more.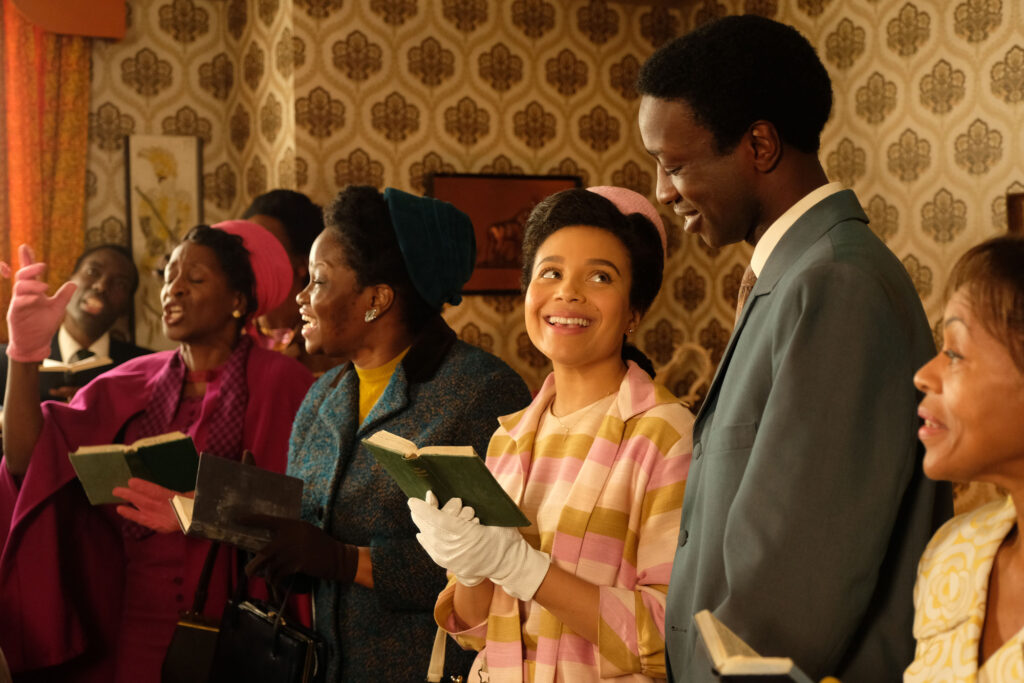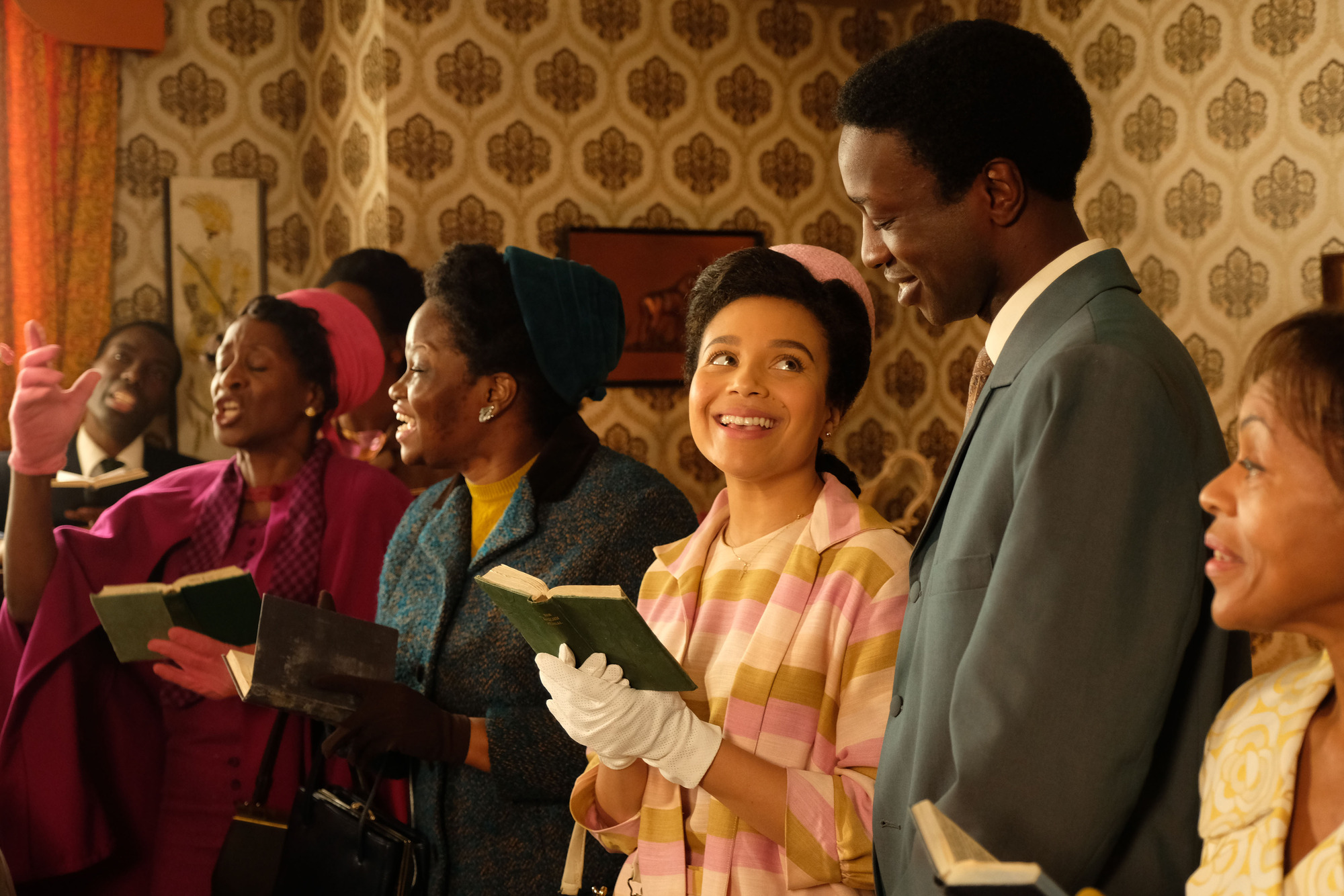 Most series regulars are expected to return, including:
Jenny Agutter (Sister Julienne), Linda Bassett (Nurse Crane), Judy Parfitt (Sister Monica Joan), Fenella Woolgar (Sister Hilda), Ella Bruccoleri (Sister Frances), Helen George (Trixie), Laura Main (Shelagh Turner), Leonie Elliott (Lucille), Stephen McGann (Dr Turner), Cliff Parisi (Fred), Annabelle Apsion (Violet), Georgie Glen (Miss Higgins), Max Macmillan (Timothy), Zephryn Taitte (Cyril) and Daniel Laurie (Reggie).
Sadly, Jennifer Kirby won't be returning to play Nurse Valerie. Kirby made the announcement on her Instagram in August:
"After four joyful years spent with Call the Midwife I have decided to say goodbye to Nonnatus, Val, and the wonderful cast, crew and production team. The programme is truly a national treasure, and it will always be a huge honour for me to have been a part of something so wonderful. I can't wait to keep watching our beloved Nonnatuns from the other side of the screen. Long live Call the Midwife. So long chicks," Jennifer wrote in a post on Instagram.
Will You Be Watching Season 10 of Call the Midwife?
Are you eagerly waiting for season 10 like we are? What plot lines are you most excited to see play out? Let us know in the comments, and happy watching!