Midsomer Murders Season 22: Premiere Date & Where to Watch It (UPDATED)
In some cases, we earn commissions from affiliate links in our posts.
Last Updated on August 19, 2021 by Stefanie Hutson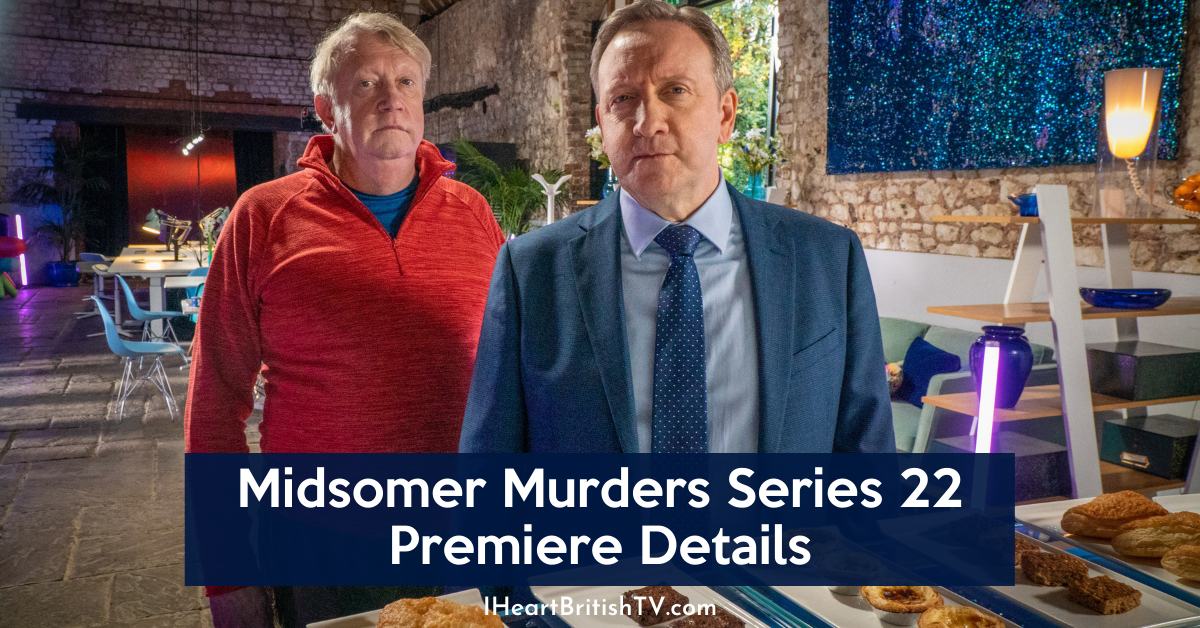 It's been a rough year or so, but there's good news for Midsomer Murders fans – Series 22 is coming soon! Though the pandemic has added a bit of uncertainty to television production over the last year or so, it's nice to know that some shows have been able to get back into the swing of things.
The new series began filming in autumn 2020, and due to the pandemic, new episodes were divided up between spring and autumn of 2021.
What Do We Know About Series 22 of Midsomer Murders?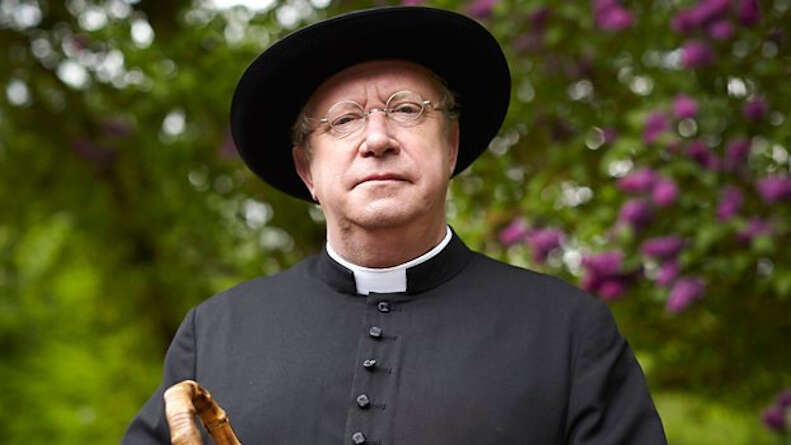 Relatively few details have been released so far, but that doesn't mean we have ZERO details about Series 22. We know that Neil Dudgeon will be returning as DCI John Barnaby, now in his 10th year in the role. Nick Hendrix will also be back as DS Jamie Winter, and Annette Badland is returning as pathologist Dr. Fleur Perkins. Barnaby's wife Sarah will continue to be played by Fiona Dolman, and Paddy the Dog also returns.
Guest stars for the upcoming season will include Amanda Abbington (Sherlock), Mark Williams (Father Brown), and Maimie McCoy (Van der Valk). ITV had indicated that further guest role announcements will be coming at some point in the future.
Season 22 of Midsomer Murders will include *6* feature-length episodes in total (a nice change from some of the shorter seasons). They are as follows:
Episode 1 "The Wolf Hunter of Little Worthy" – A local photographer wins a myth competition with the creation of something called The Wolf Hunter. Unfortunately, his myth quickly gathers a cult following. When a man is killed, Inspector Barnaby will lead the investigation to find out whether the myth has turned into reality.
Episode 2, "The Stitcher Society" – A local outcast who was once (controversially) acquitted of murder joins a post-op heart rehabilitation club. Soon after, members start dying. Is it a coincidence?
Episode 3, "Happy Families" – In this episode, the owners of a handmade board game will gather for a murder mystery weekend – and in a twist that will surprise no one (this is Midsomer, after all), play murder quickly becomes real murder. Guest stars include Caroline Quentin (Blue Murder, Doc Martin, Jonathan Creek) and Rachael Stirling (Detectorists, The Bletchley Circle).
Episode 4, "The Scarecrow Murders" – When the local scarecrow festival turns deadly, Barnaby will find out just how seriously some of the locals take the competition.
Episode 5, For Death Prepare" – When a local amateur opera company's rehearsals are interrupted by a dead body at the theatre, Barnaby's investigation will dive into the world of small theatre and big ego.
Episode 6 "The Witches of Angel's Rise" – TBA
Directors for Season 22 include Matt Carter, Roberto Bangura, Audrey Cooke, Toby Frow and Fiona Walton. Writers include Chris Murray, Jeff Povey, Helen Jenkins, Nick Hicks-Beach and Julia Gilbert.
When Will Midsomer Murders Season 22 Premiere?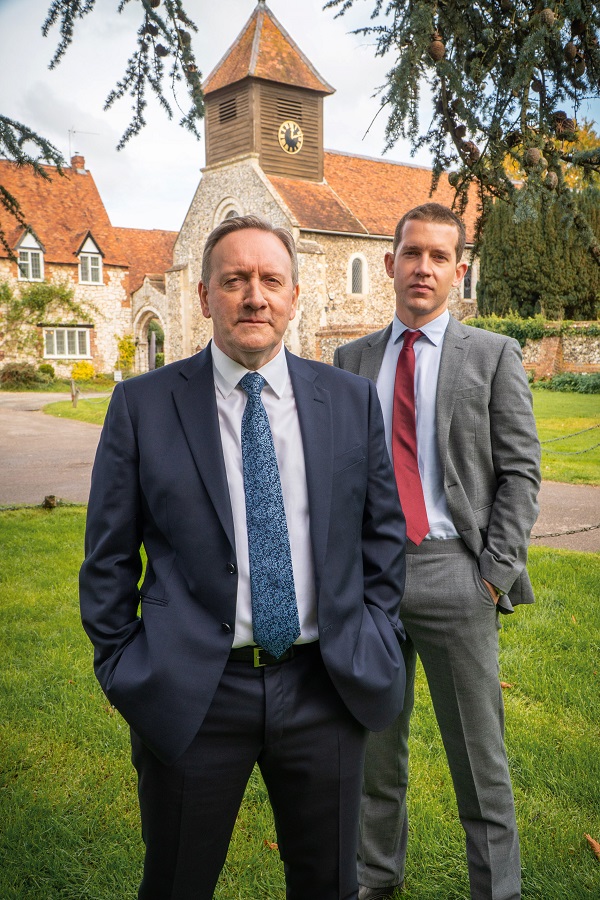 In the US, the first two episodes of Midsomer Murders Season 22 premiered on April 19th, exclusively on Acorn TV.
The remaining 4 episodes begin airing in late September, again exclusive to Acorn TV. Episode 3 premieres on September 27th, with 3 more to follow after that.
We don't have information about dates in Canada, AU/NZ, or the UK at this time.
While you wait, you can check out a bit of Midsomer Murders trivia HERE.
Where Can I Watch Seasons 1-21 of Midsomer Murders?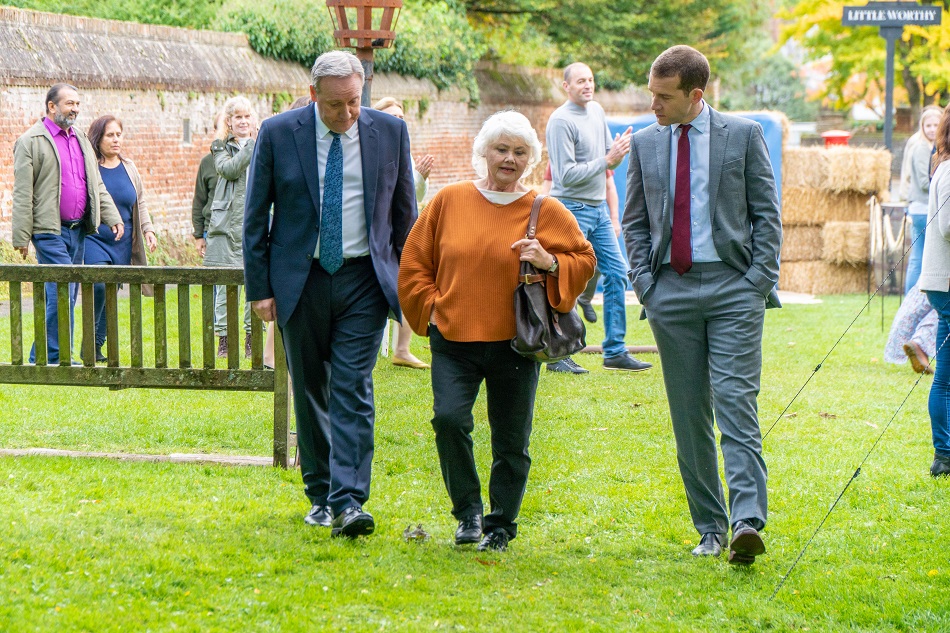 Acorn TV is now the exclusive US home for watching the complete collection of Midsomer Murders episodes. If you're on a tight budget, you can use Tubi, Pluto, or IMDb TV to watch early seasons for free – but it may be quite a while before the most recent episodes make their way to any of the free services.
Your local public library may also offer either DVDs or digital access to Acorn TV.
Will You be Watching Season 22 of Midsomer Murders?
Though some people say Midsomer Murders is past its prime, we still enjoy every new season that comes out. It's not quite the same as it used to be, but it still beats a lot of the other shows on TV these days.
What do you think? Will you be watching when Season 22 premieres?
Save it to Pinterest!