19 British Mystery Movies for a Dark & Stormy Night
In some cases, we earn commissions from affiliate links in our posts.
Last Updated on September 25, 2022 by Stefanie Hutson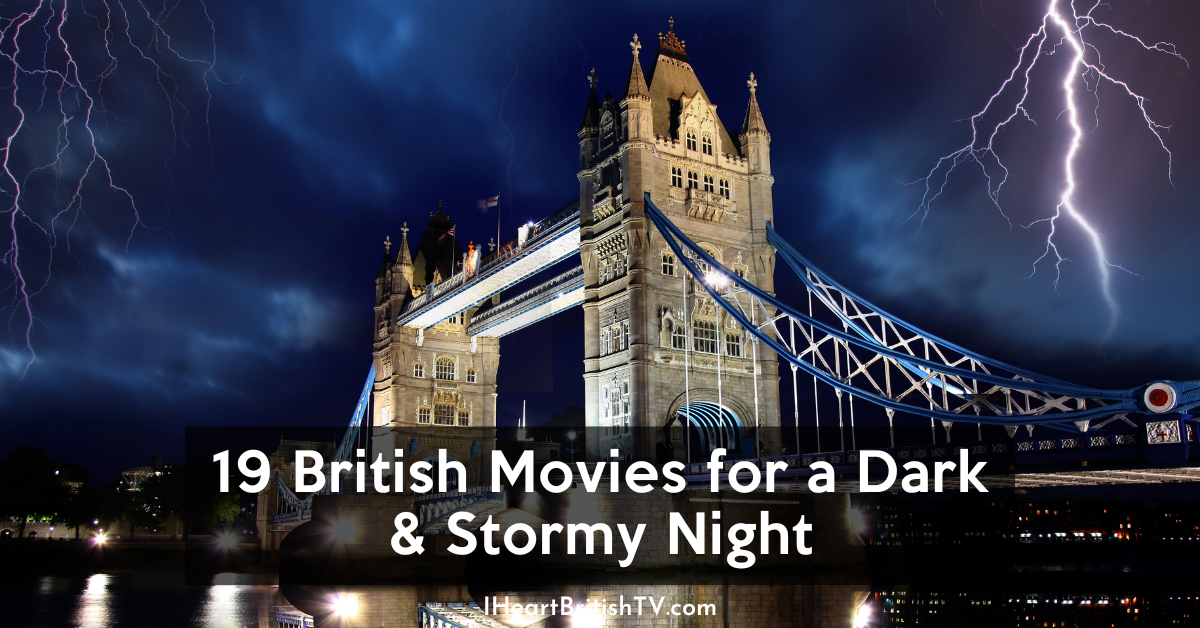 Binge-watching TV shows is great fun, but sometimes you just want the concentrated pleasure of watching a creepy, atmospheric story told in roughly 90 to 120 minutes – and sometimes, you want that story to be British.
Looking for more scary watches? We have more lists:
19 British Mystery Movies for a Dark & Stormy Night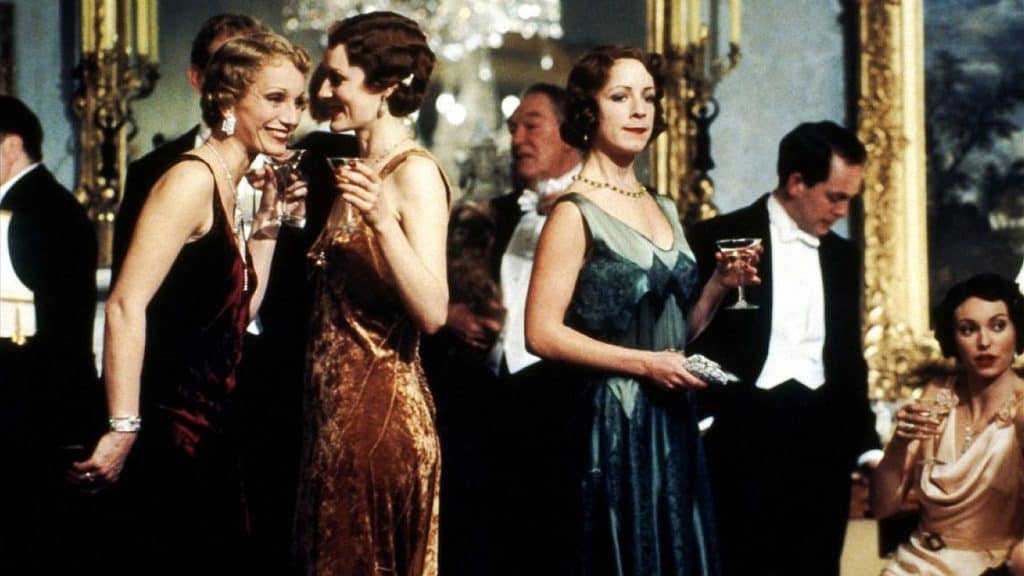 Gosford Park – In 1932, a hunting party gathers for a weekend at a posh country estate, but as we all know – that's practically asking for a murder. This modern classic British mystery was written by Julian Fellowes (aka Lord Kilwillie of Monarch of the Glen & creator of Downton Abbey). Major British celebrities like Maggie Smith, Michael Gambon, and Laurence Fox all make appearances in Gosford Park. Stream it HERE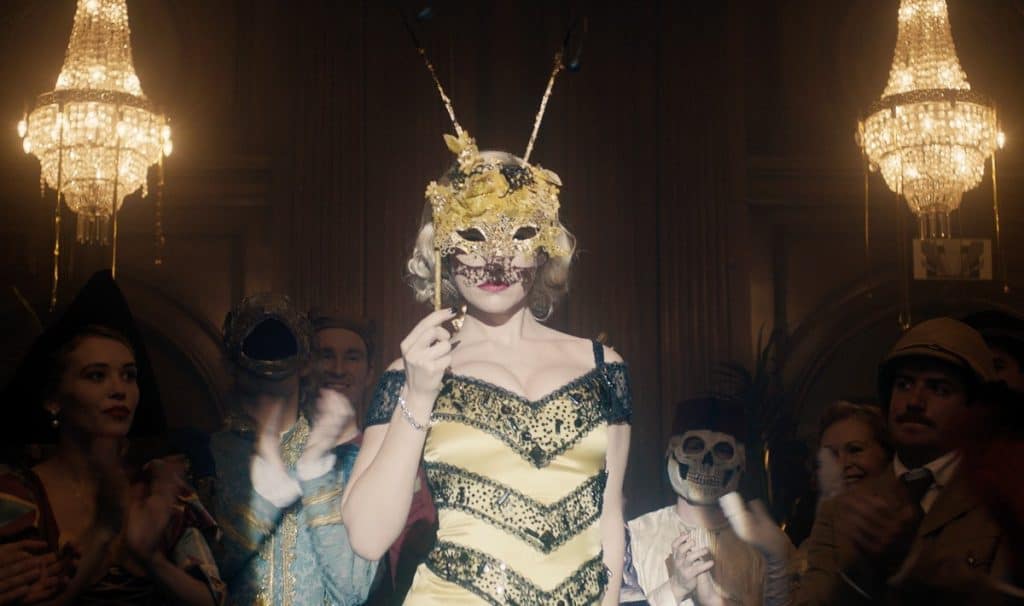 Bees Make Honey – A country manor, murder, and a killer on the loose – this film has all the classic mystery ingredients with a few modern extras. This film tells the story of a widow who brings her wealthy friends together to help her solve her husband's murder. British TV fans will likely recognize Trevor Eve from A Discovery of Witches, Unforgotten, Death Comes to Pemberley, and perhaps even Shoestring. Stream it HERE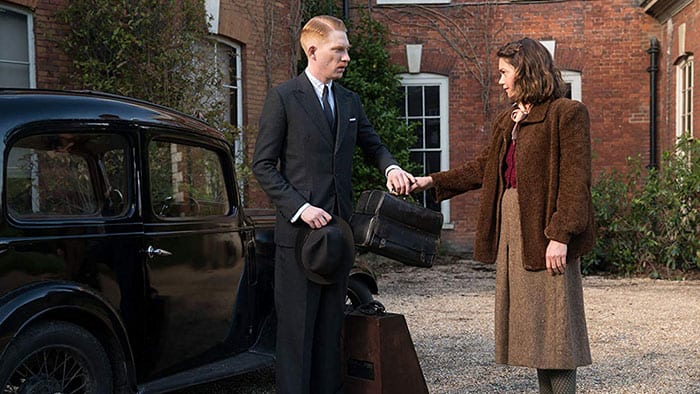 The Little Stranger – Set in 1948 England, this movie focuses on a country doctor as he's drawn into the mystery of what's haunting the inhabitants of a decaying country estate. Luther fans are sure to notice Ruth Wilson as Caroline Ayres. You can stream it HERE
Exteriors were filmed at Newby Hall in North Yorkshire, which you can visit if you're ever in the area on an open day. They have a large dollshouse exhibition, afternoon tea, and river boat trips, among other delights.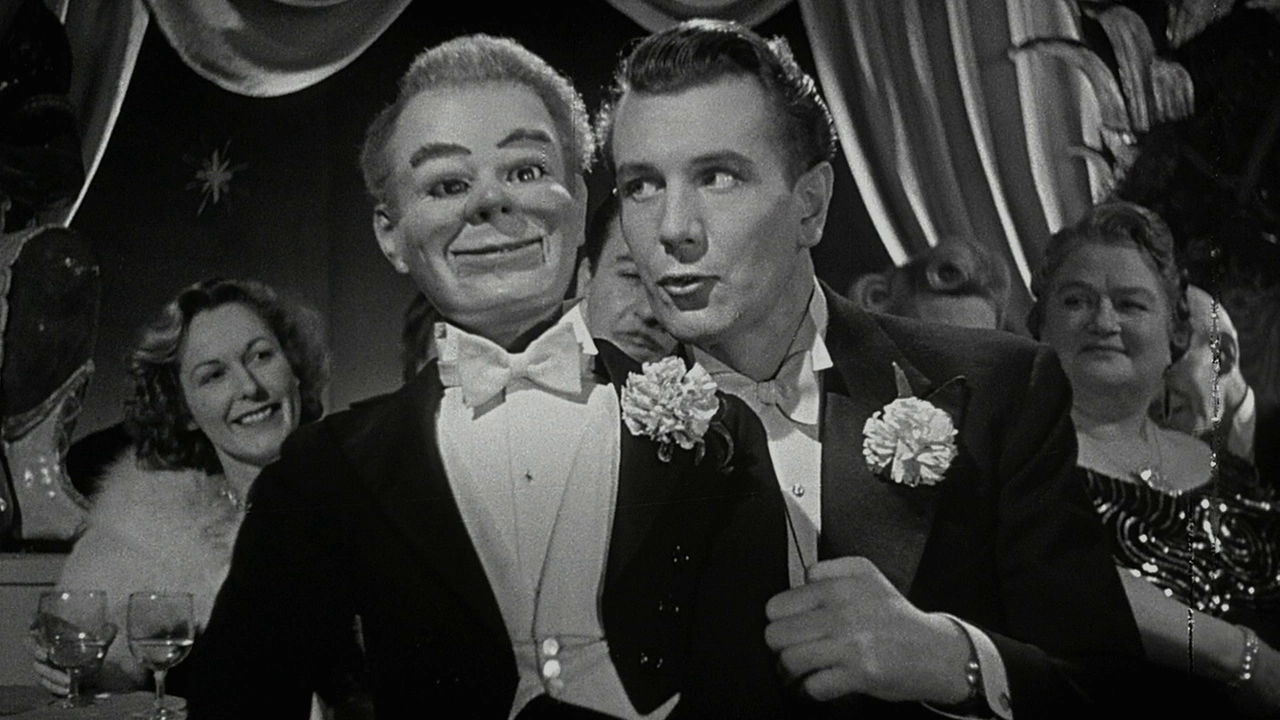 Dead of Night – Given that horror films were banned from production in Britain during WWII, this is one of the few produced in the 1940s. It follows an architect who arrives at a country cottage in Kent, only to realise he's seen the other guests in a recurring dream. Despite his unease, they encourage him to stay and they all tell frightening supernatural stories. Stream it HERE.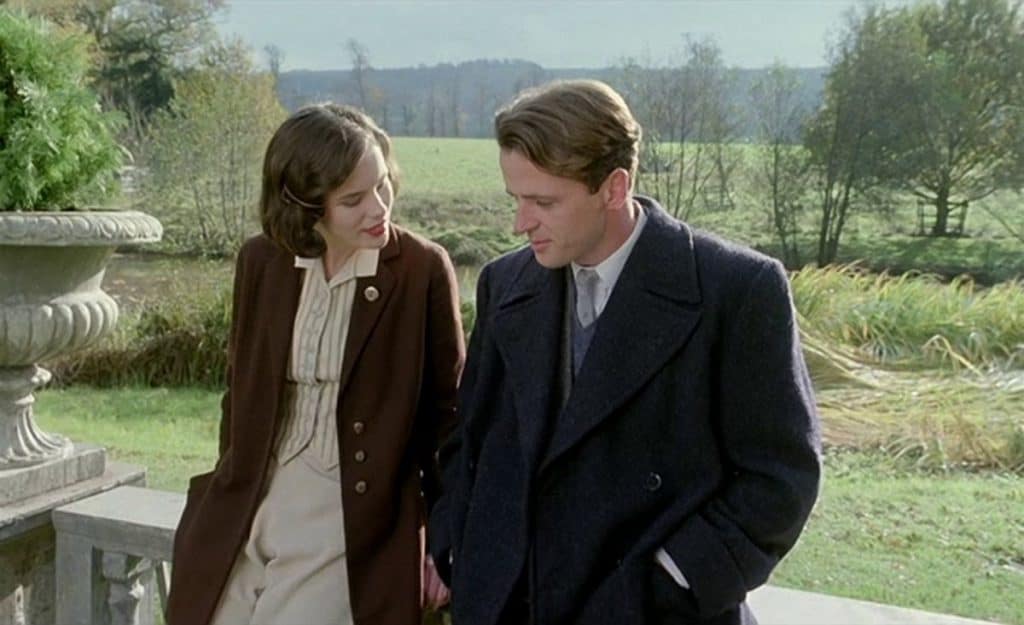 Haunted – Aidan Quinn and Kate Beckinsale star in this film about a skeptical professor's investigations into paranormal phenomena on a British country estate. Sadly, this movie is not streaming anywhere and it's quite rare – but you can find copies on eBay HERE.
Much of the filming for this movie was done at Parham Estate in Pulborough, West Sussex.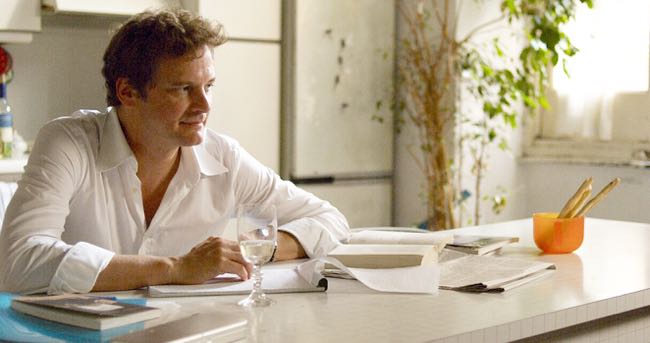 Genova, aka A Summer in Genoa – After his wife dies, a man moves to Italy with his two daughters. It's not long before the youngest daughter starts seeing the ghost of her mother. Colin Firth stars. DVD HERE | Stream it HERE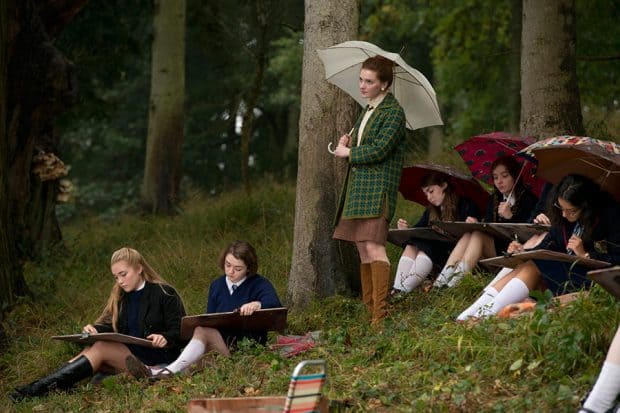 The Falling – In 1969, Abbie and Lydia attend a strict English girls' school. After a tragedy, a mysterious fainting epidemic breaks out in the school. Stream it HERE
The primary filming location for this movie was the Carmel College abandoned Jewish boarding school in rural Oxfordshire. You can check out some neat exploration photos HERE.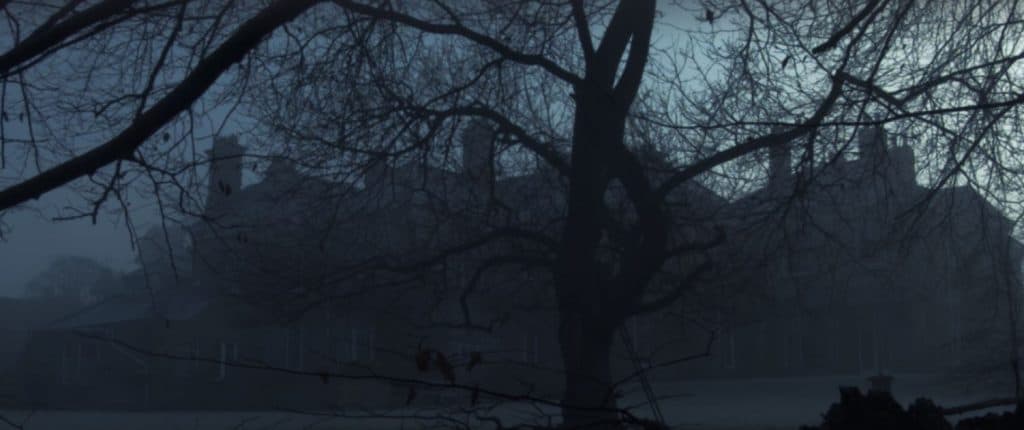 Altar – A family moves into a beautiful Victorian home with the goal of renovating it, but what they don't realize is that the previous owner murdered his wife – and they may not be entirely alone on the property. You can stream it HERE.
This movie was filmed at Brodsworth Hall, an English Heritage property in South Yorkshire.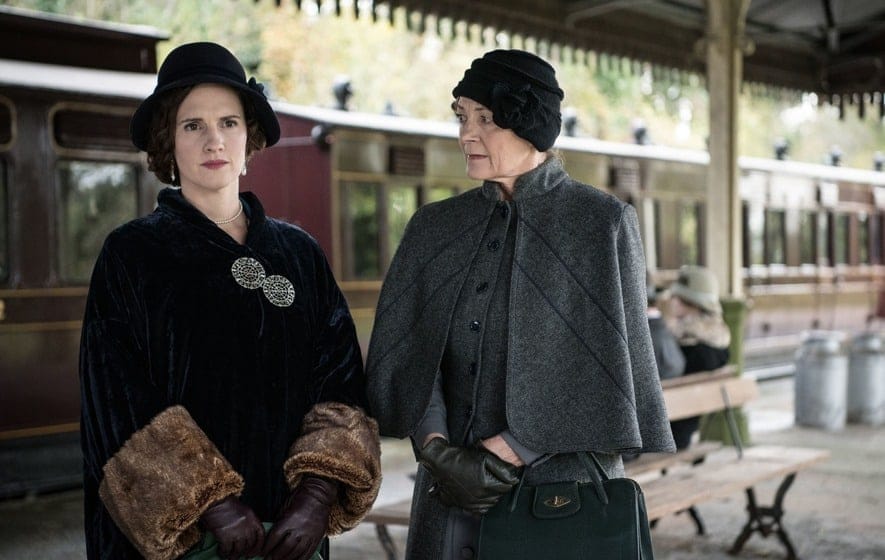 Agatha and the Truth of Murder – In 1936, Agatha Christie disappeared suddenly and without a trace. This movie proposes an alternate history for what might have happened in the days she was missing. Stream it HERE
While you're at it, you may want to check out the other two Agatha Christie films recently added to PBS Masterpiece: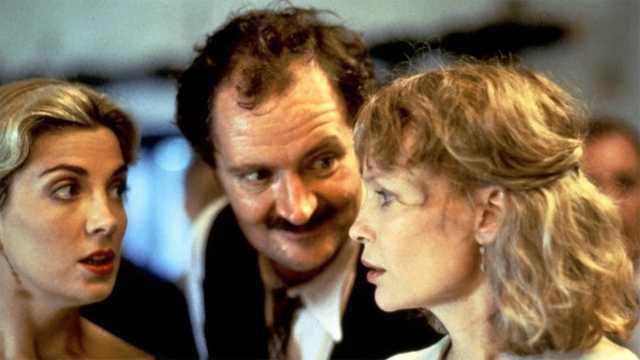 Widow's Peak – This 1994 British-Irish film is set in the 1920s and focuses on a neighbourhood known as "Widow's Peak" due to the marital status of many of its residents. Line of Duty fans will notice a much younger Adrian Dunbar appearing alongside Mia Farrow, Dame Joan Plowright, and the late Natasha Richardson.
The film was shot on location in the counties of Dublin, Wicklow, and Kilkenney, so its worth a watch for the scenery alone. Stream it HERE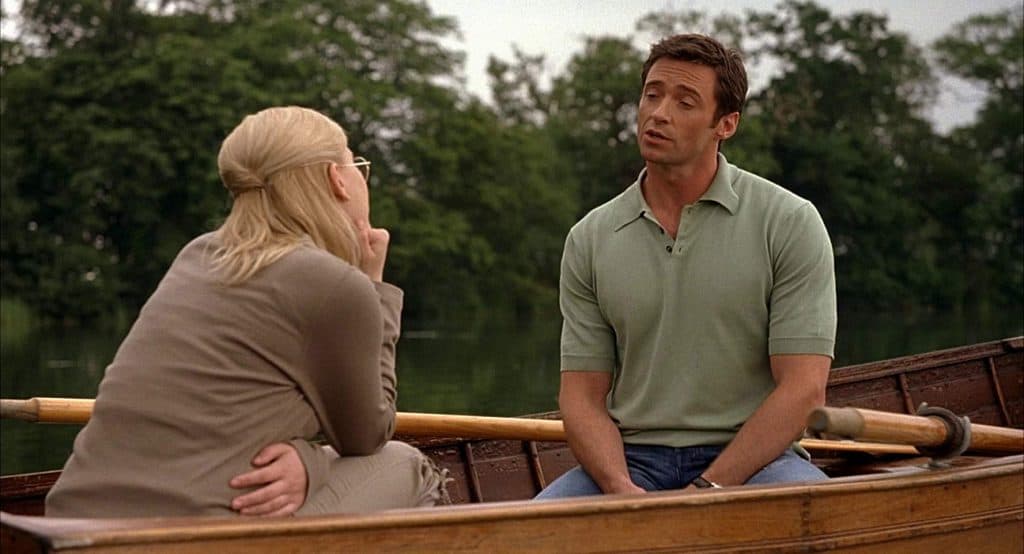 Scoop – Scoop is often described as a romantic crime comedy, and it certainly does include all of those elements. Set in London, the story begins when an American journalism student in London (Scarlett Johansson) scoops a big story and begins an affair with a wealthy aristocrat (Hugh Jackman).
Scoop also includes appearances from Ian McShane (Lovejoy), Julian Glover (Game of Thrones), and Anthony Head (The Split). In spite of the star-studded cast, it received mixed reviews from both audiences and critics. Stream it HERE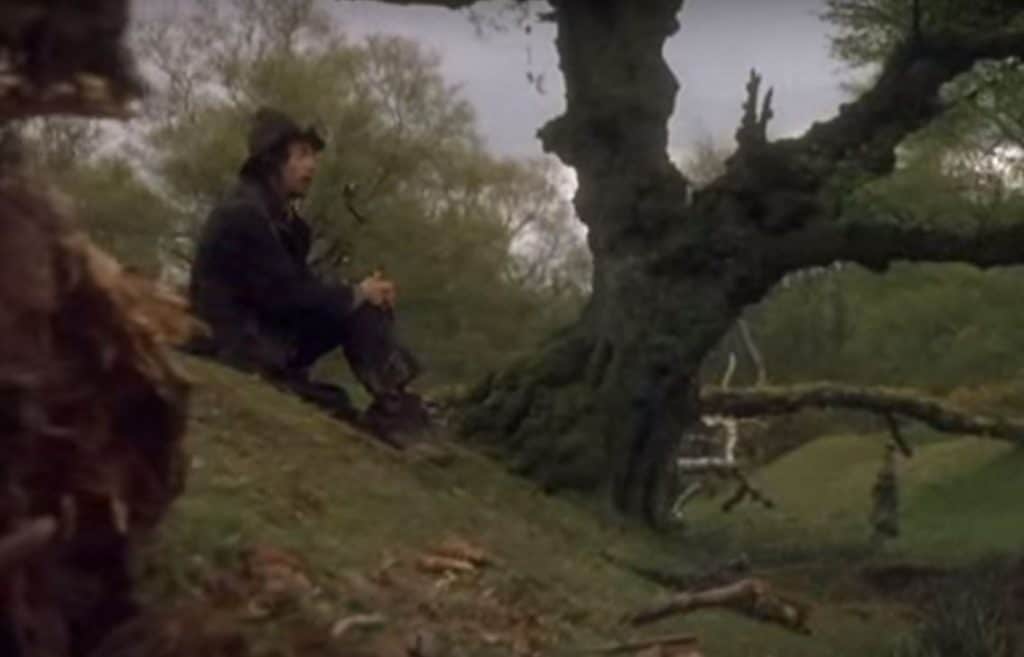 Simon Magus – This slightly nontraditional mystery was filmed in Wales and England, and it revolves around a Jewish man who wants to acquire some land for a rail station to help revive his community. The portrayed location is Central/Eastern Europe, and the film has elements of magic mixed in with the story and its mystery.
Simon Magus is not quite a story about anti-semitism, and it's not quite a story about a scorned Jew dealing with the devil. There's a lot going on here, and it's definitely a unique film. Available HERE on DVD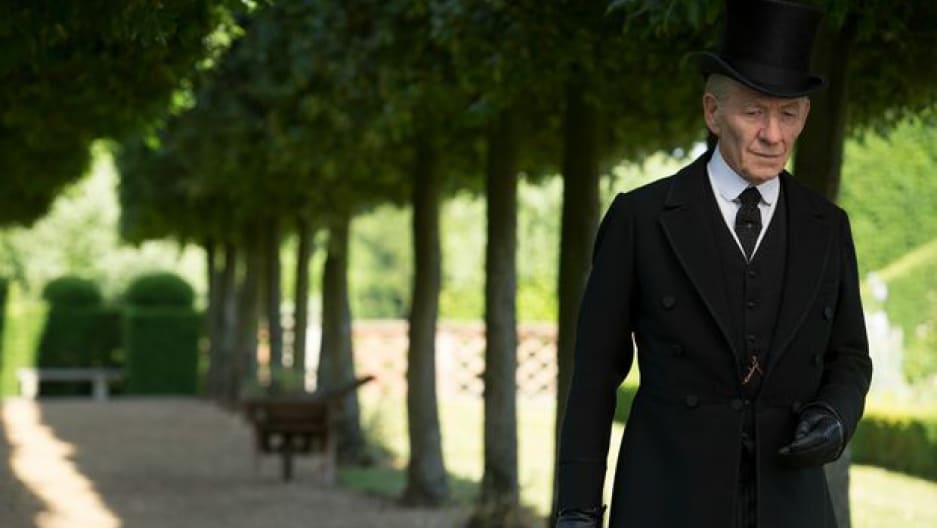 Mr. Holmes – Ian McKellen stars in this film about an elderly Sherlock Holmes who hopes to solve one last mystery before he leaves this mortal plane. He quietly slips out of retirement to investigate a case that's haunted him for 50 years. Stream it HERE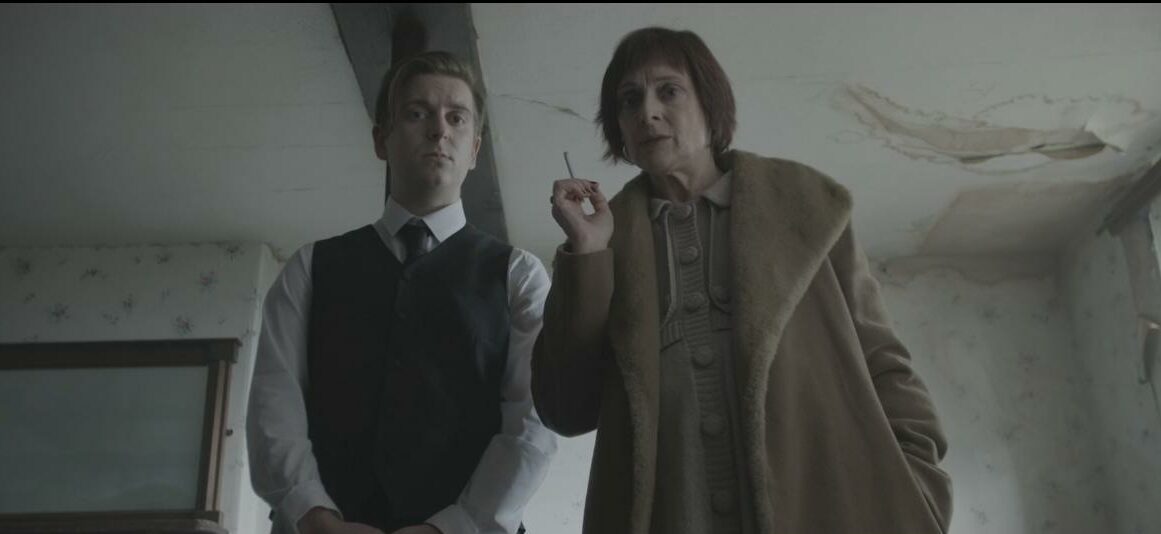 An English Haunting – In 1960s England, Blake Cunningham and his mother move into the large and creepy Clemonte Hall to help care for Blake's grandfather. It doesn't take long to figure out that his illness may have a supernatural cause, and they'll need to get to the bottom of it if they want to save him. The film gets relatively poor reviews, but if you don't mind a slightly cheesy horror film now and then (in particular, one with pretty country house scenery), it's a fun watch. Stream it HERE (free with ads)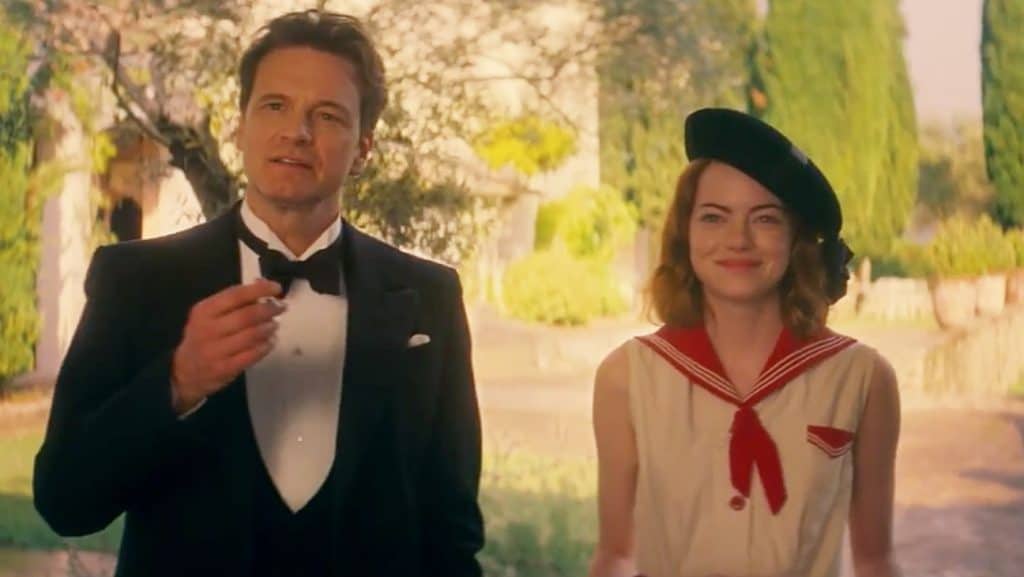 Magic in the Moonlight – This film is more rom-com than mystery, but it does have a hint of the mysterious. An English gentleman is brought in to debunk a fake psychic, and things get complicated. Colin Firth stars as Stanley, Dame Eileen Atkins plays Aunt Vanessa, Emma Stone is Sophie, and Marchia Gay Harden plays Mrs. Baker. Stream it: US | UK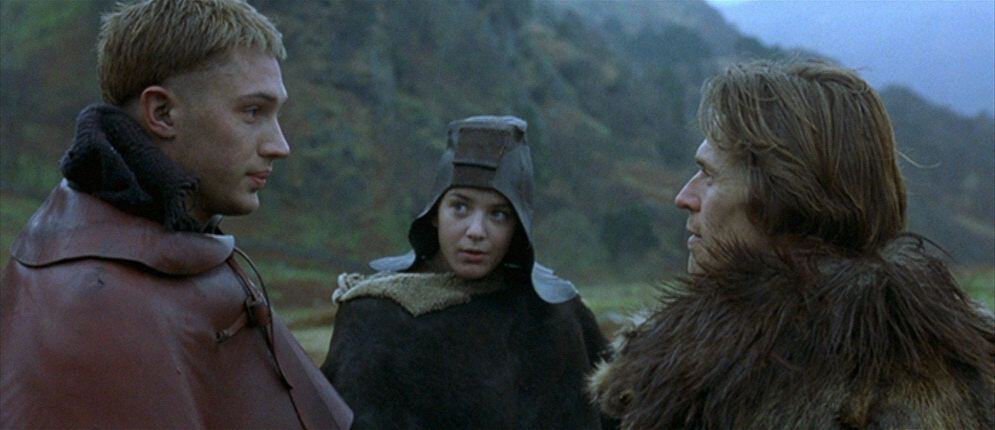 The Reckoning – This British-Spanish murder mystery focuses on a priest on the run and a band of traveling actors who try to solve a murder by acting it out in a play. It's set during medieval times, and it was filmed in Wales, England, and Spain.
The film features a relatively early appearance from Tom Hardy alongside Paul Bettany and Willem Dafoe. Stream it HERE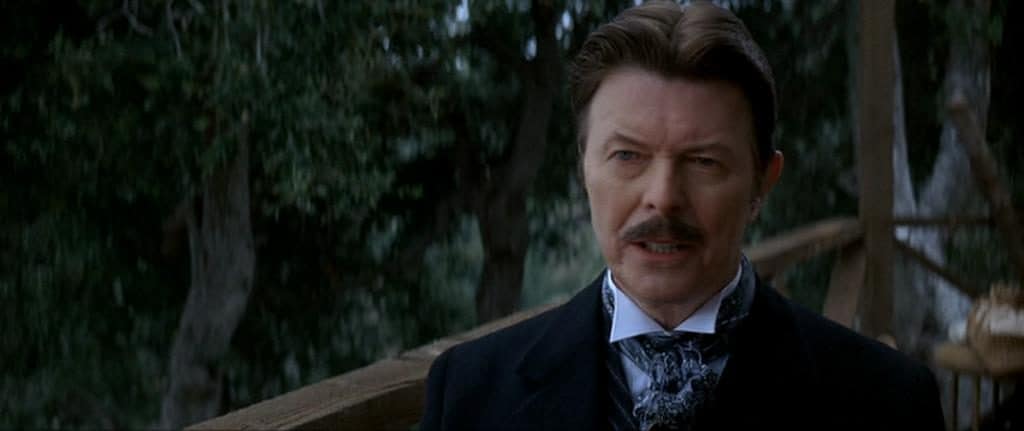 The Prestige – This period thriller set in Edwardian London was adapted by Christopher Nolan and follows two rival magicians at the end of the 19th century. Both are enormously talented and loved by audiences, and both have impressive signature tricks. Driven by professional rivalry, they're both determined to unravel each other's tricks and come out on top.
Hugh Jackman, Christian Bale, and David Bowie all star. It's based on the 2006 fantasy-thriller of the same name by Christopher Priest. Watch it HERE | Get the book HERE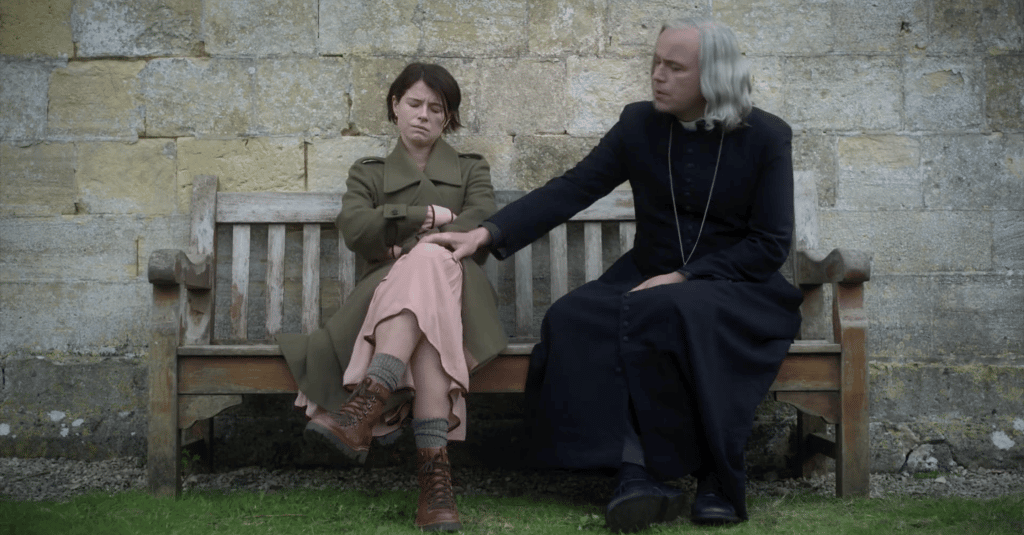 Men – Rory Kinnear and Jessie Buckley star in this suspenseful film about a woman who decides to holiday alone at an old manor house after the suicide of her husband. Unfortunately, the creepy village is full of frighteningly similar men, and her arrival seems to have awakened something in the forest. Stream it HERE.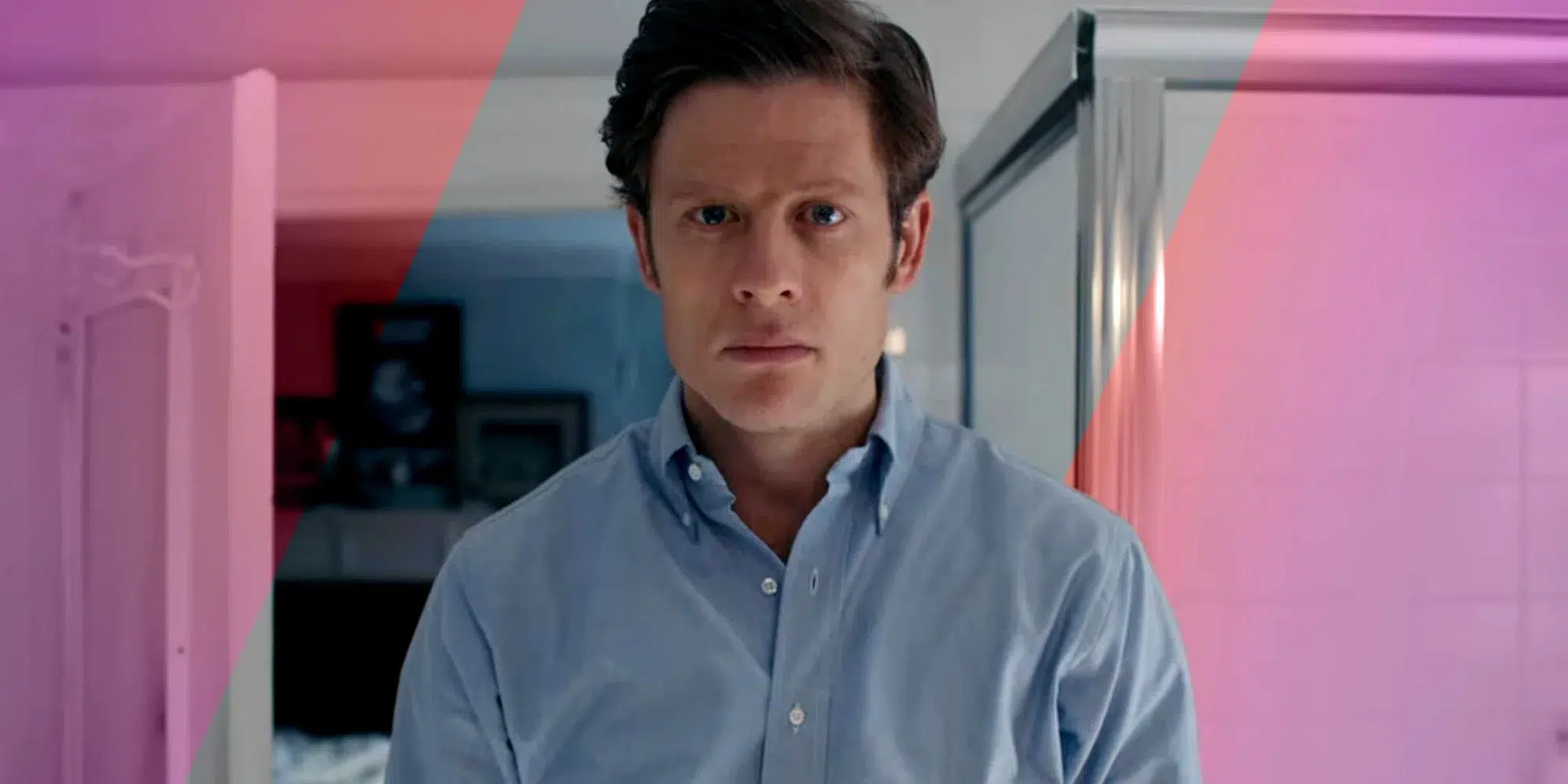 Things Heard & Seen – James Norton (Grantchester, Happy Valley) stars in this 2021 thriller that follows an artist named Catherine who suspects there's something sinister going on in her marriage to George (Norton). The couple initially live in Manhattan with their daughter, but then relocate to an old farm house in upstate New York.
You'd think that after watching a few scary films, people would know better than to do things like moving to old farm houses in upstate New York, but predictably, that's when it all goes wrong for poor Catherine and George. Streams on Netflix.
Need More Creepy British Movies?
Not enough for you? Try these lists for more…
Save it to Pinterest