53 Shows Like Grantchester & Where to Watch Them
In some cases, we earn commissions from affiliate links in our posts.
Last Updated on July 2, 2020 by Stefanie Hutson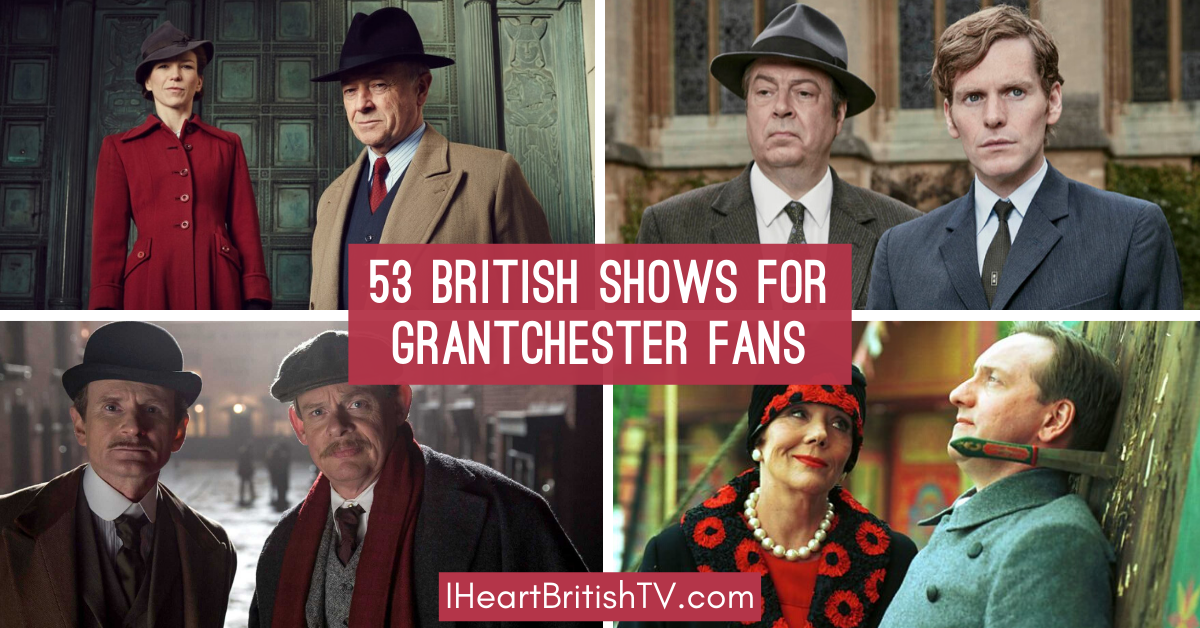 As with any post like this, we like to start by saying that with most great television shows, there truly is NO comparable equivalent – and when you're trying to find shows like Grantchester, that's very much the case.
All the same, this post is designed to help Grantchester fans find other shows that might be of interest. Whether you love it for the small village setting, the look into religious life, the "grit level", or the actors themselves, we've got suggestions for other shows that are like Grantchester in one or more ways.
Shows like Grantchester: Medium-Grit Mysteries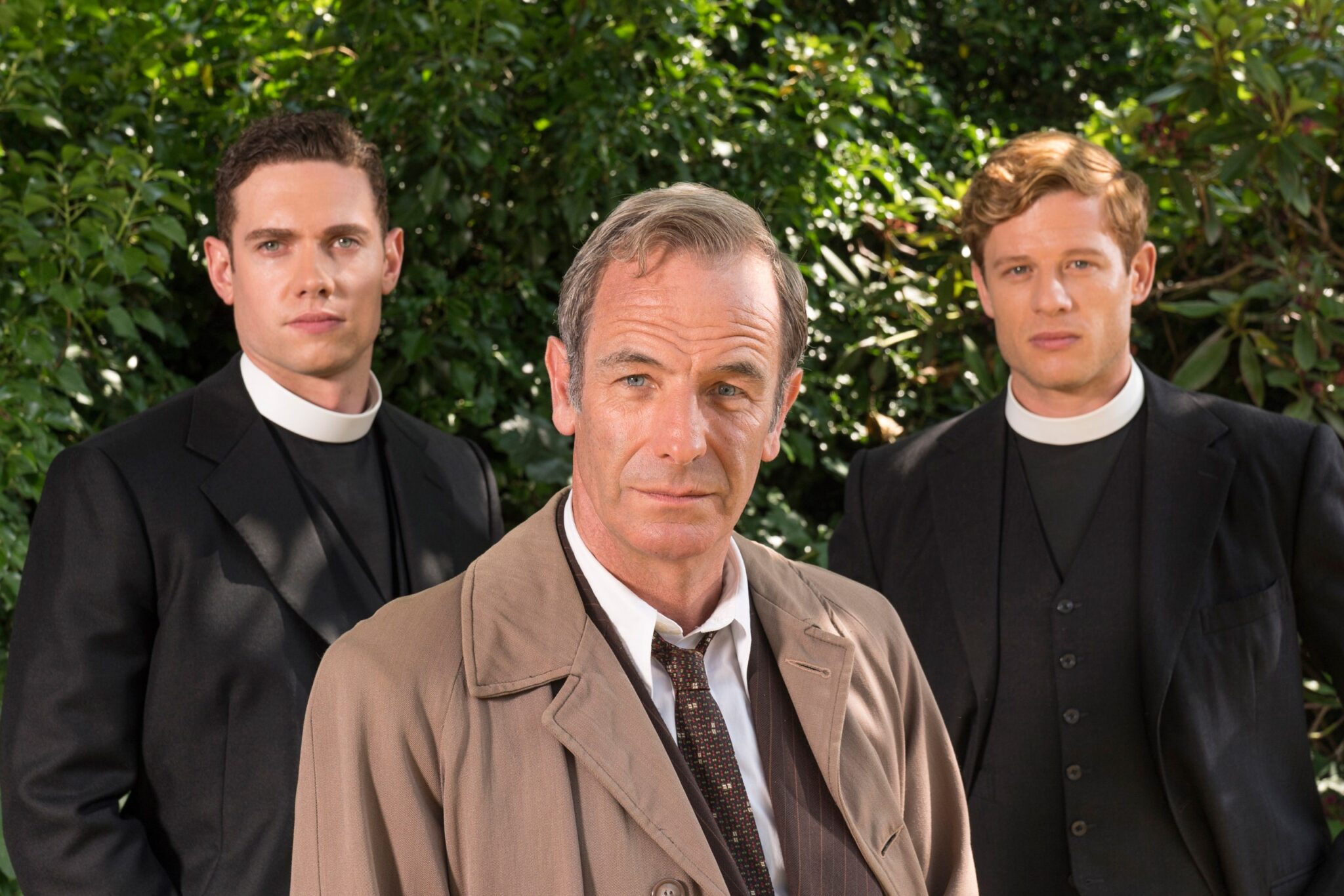 Grantchester is one of those mysteries that's found a happy place in between true cozy mysteries (like Agatha Raisin) and the darker, grittier mysteries like Luther or Hinterland. It's never silly, but it's also not as dark and gruesome as some of the heavier mysteries that have been popular of late.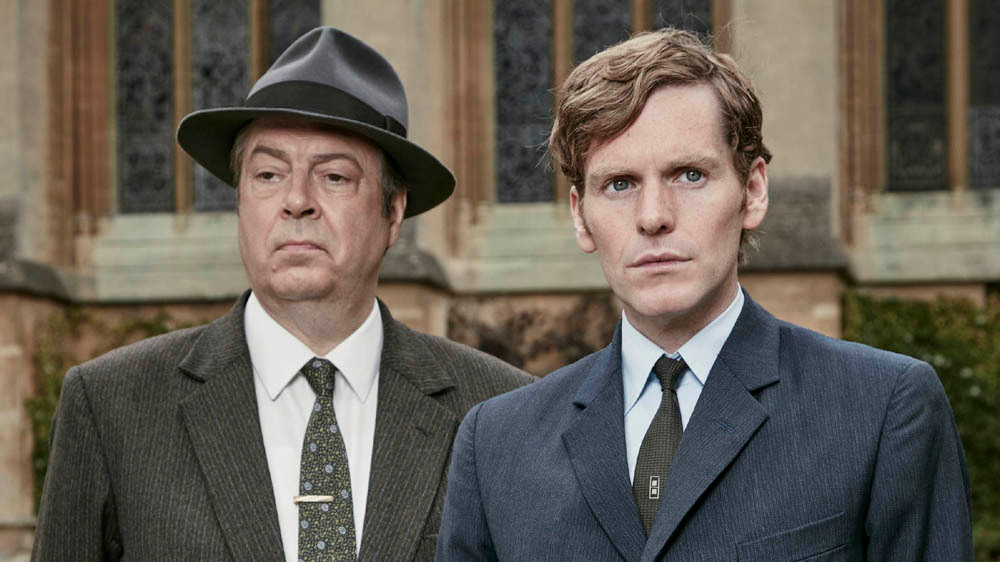 Endeavour – In this Inspector Morse prequel, Shaun Evans stars as a young Endeavour Morse working his way up the police ranks in Oxford during the 1960s and 70s.
If I were to choose ONE show that's most similar to Grantchester, it would be this one. Grantchester is set near Cambridge. Endeavour is in Oxford. Both shows are modern period mysteries with a lot of depth. Both feature a relatively complicated young man solving crimes alongside a veteran detective and family man. Both have similar levels of sex, violence, and adult storylines.
Though Endeavour doesn't have the religious side of things, it's otherwise a great match for any Grantchester fan. Stream it HERE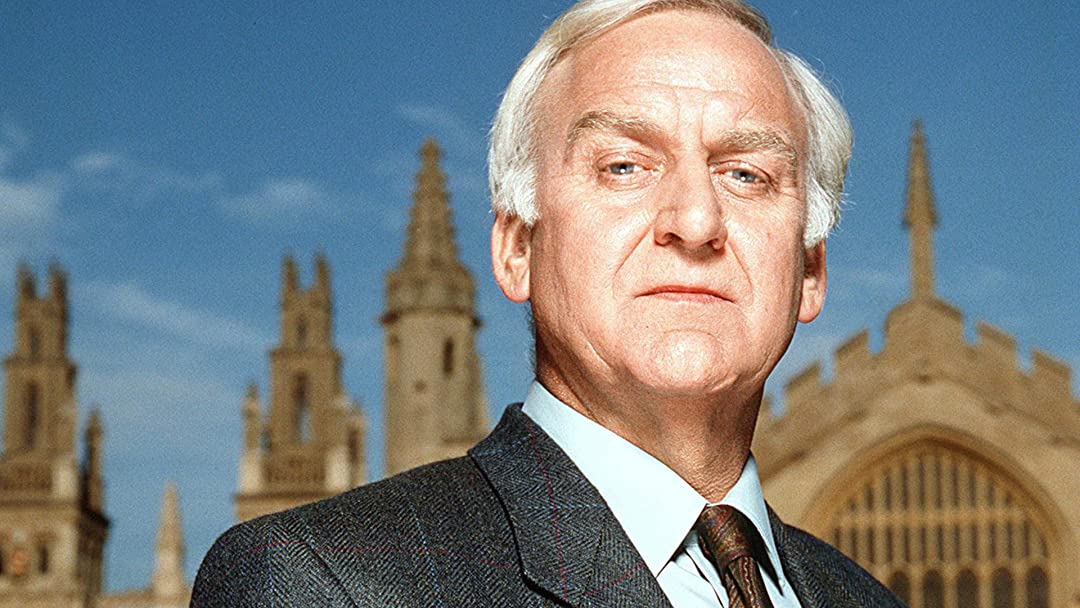 Inspector Morse – Though filmed decades earlier, Inspector Morse takes place after Endeavour. In this one, we see a more mature Morse in the final years of his career. It's still in Oxford, but these mysteries are set in the 1980s and 90s.
Having moved up the ranks, Morse is now the mentor rather than the student – with Lewis, his constant crime-solving companion. Stream it HERE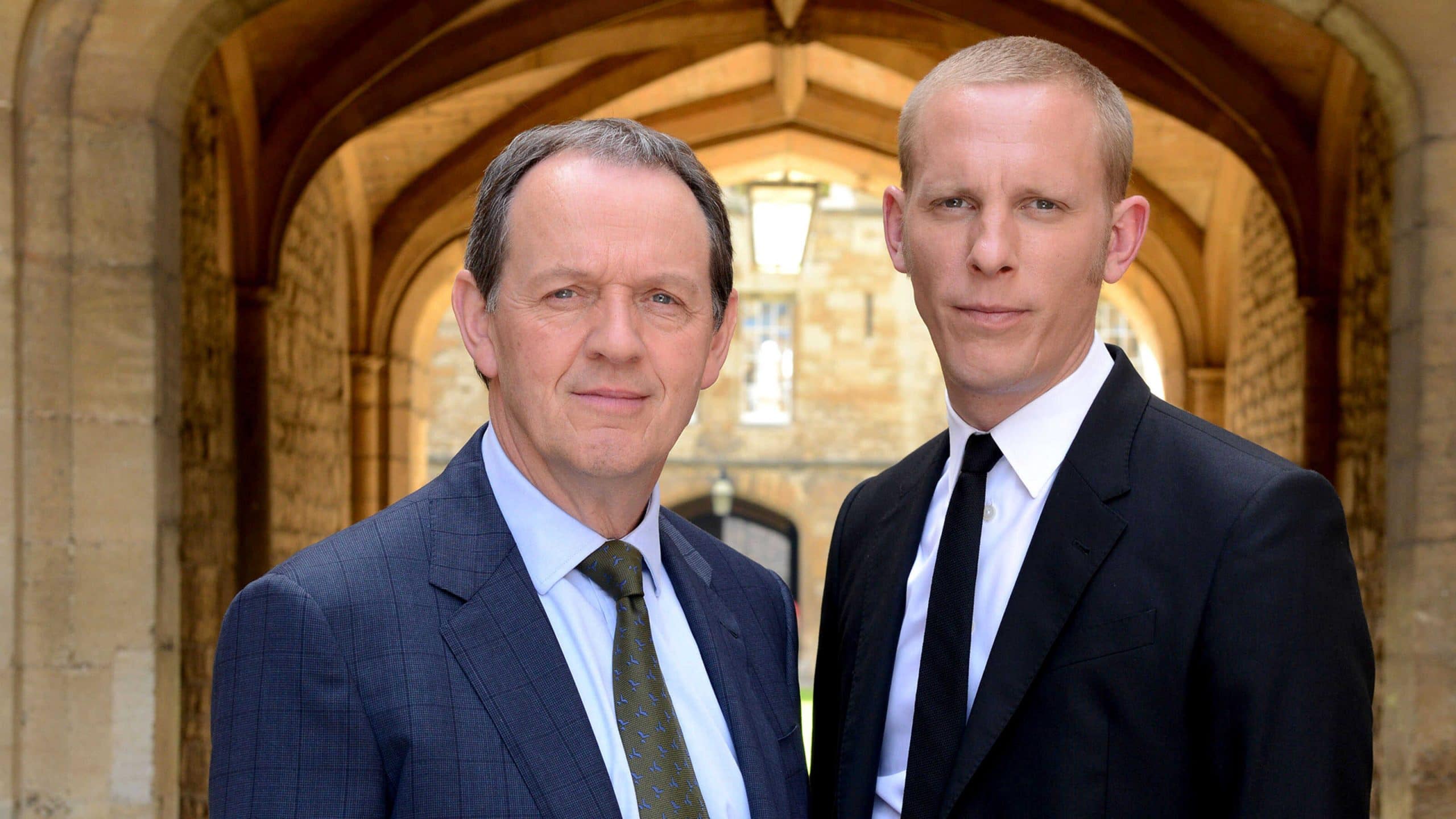 Lewis (aka Inspector Lewis in the States) – Not too long after Inspector Morse ended, ITV decided to produce a spinoff that allowed Morse's protege to become the master. In Lewis, Kevin Whately reprises his character, this time as a detective inspector with his own younger partner, DS James Hathaway (played by Laurence Fox).
In terms of tone, Lewis falls somewhere in between Morse and Endeavour. The storytelling isn't quire as flashy and modern as what we see in Endeavour, but it also doesn't feel as dated as the original Inspector Morse. Stream it HERE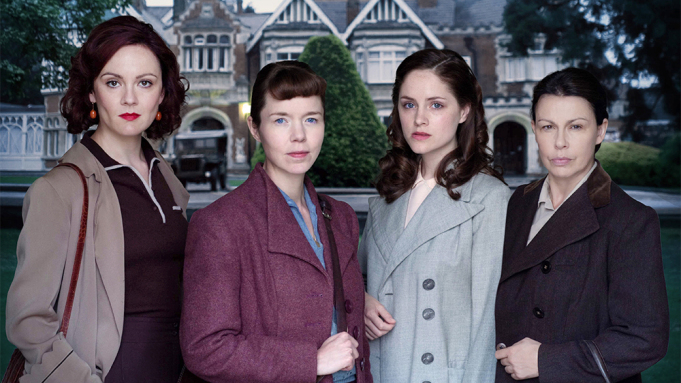 The Bletchley Circle – World War II was perhaps the first time in history when the UK started to make good use of their female talent. Perhaps most notably, a variety of intelligent women were trained as codebreakers at Bletchley Park. Sadly, their talents were no longer needed or respected in the years immediately following the war, and many of those women found themselves bored and in need of a challenge.
In Bletchley Circle, four former Bletchley codebreakers team up to solve vexing local crimes, despite the fact that the men in charge would rather they not. This one's a bit darker than the typical cozy, but it fits most of the criteria. Stream it HERE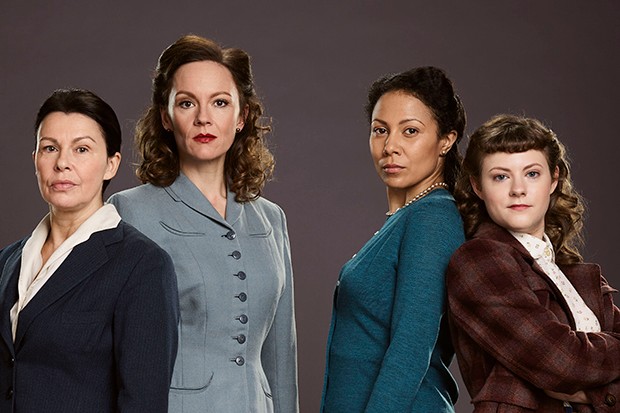 The Bletchley Circle: San Francisco – Though the general consensus seems to be that this followup series is not even close to as good as the original, that's more because the original was just so good – and the British scenery didn't hurt, either. In the new series, we find ourselves in San Francisco with Millie Harcourt, Jean McBrian, and some new Americna codebreakers. Stream it HERE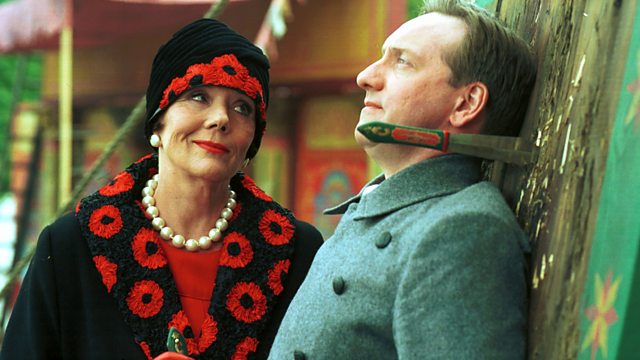 Mrs. Bradley Mysteries – Diana Rigg stars as Mrs. Bradley, a slightly edgier version of Miss Marple who solves mysteries alongside her devoted chaffeur (played by Neil Dudgeon of Midsomer Murders fame). Stream it HERE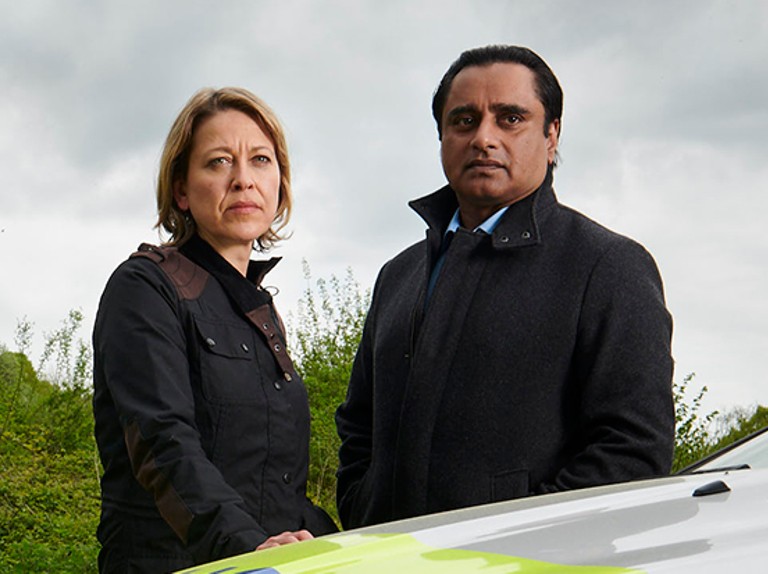 Unforgotten – Though Unforgotten does skew a bit darker than Grantchester, it's still not quite as graphic and gritty as some mysteries/crime dramas. The stories are complex, we get to know the characters a bit, and there's a general richness to it that many shows lack.
In Unforgotten, we follow a couple of London detectives who investigate crimes from the somewhat distant past. The age of the crimes makes it a bit less "raw" than some of the series that focus on present-day wrongdoings. Stream it HERE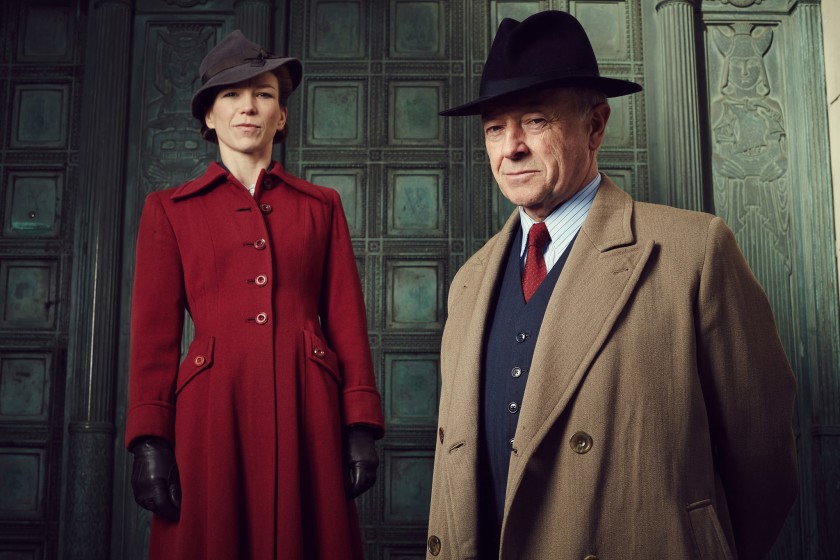 Foyle's War – Foyle's War is another show that's fairly similar to Grantchester in terms of style and production values. It's a WW2-era period mystery in which Michael Kitchen stars as DCI Christopher Foyle. Together with his capable driver (Honeysuckle Weeks), he solves mysteries around the English countryside. Many of them involve some kind of wartime shenanigans, and he crosses paths with various agencies and military branches quite frequently. Stream it HERE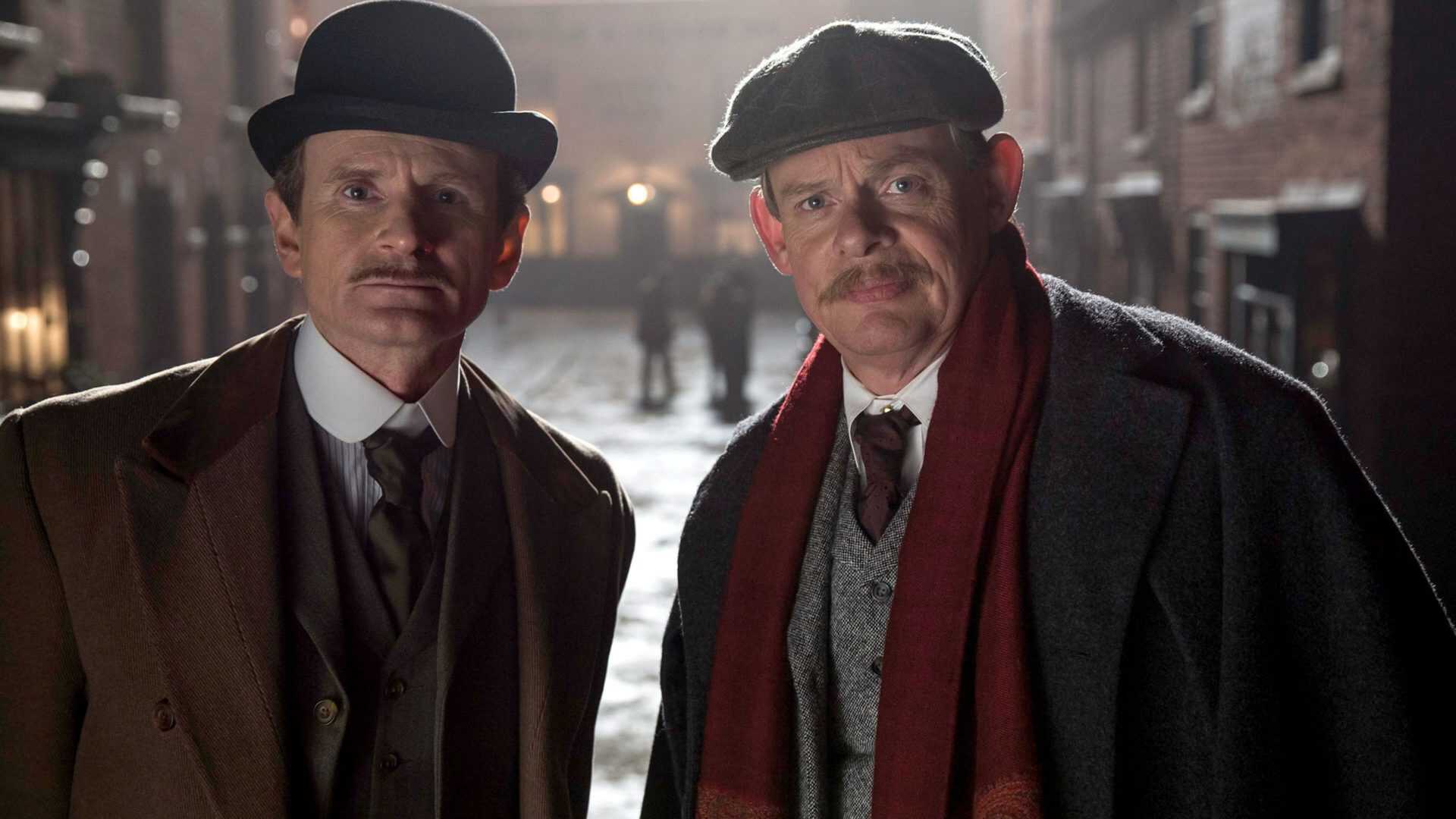 Arthur and George – Though this one may be a bit of a reach, it's a quality period mystery with good production values and a cast of accomplished actors.
In Arthur and George, Martin Clunes (of Doc Martin) stars as Sir Arthur Conan Doyle. When he finds himself outraged at an injustice against an Anglo-Indian solicitor, he uses his own fictional detective's methods to get justice for the man. Stream it HERE
Shows like Grantchester: Religious Backdrop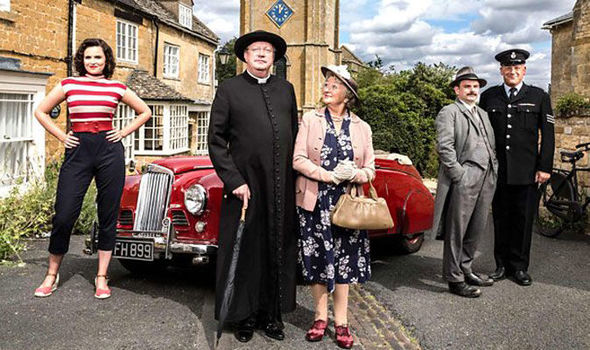 Father Brown – Mark Williams stars as a crime-solving priest living in the fictional Cotswold village of Kembleford in early 1950s England. It's similar to Grantchester in that we see a member of the church solving crimes – but it's considerably lighter and quirkier. In terms of location and scenery, however, it's a pretty close match. Both shows are set in lovely small villages in the south of England (Kembleford being west of London in the Cotswolds and Grantchester being northeast of London near Cambridge). Stream it HERE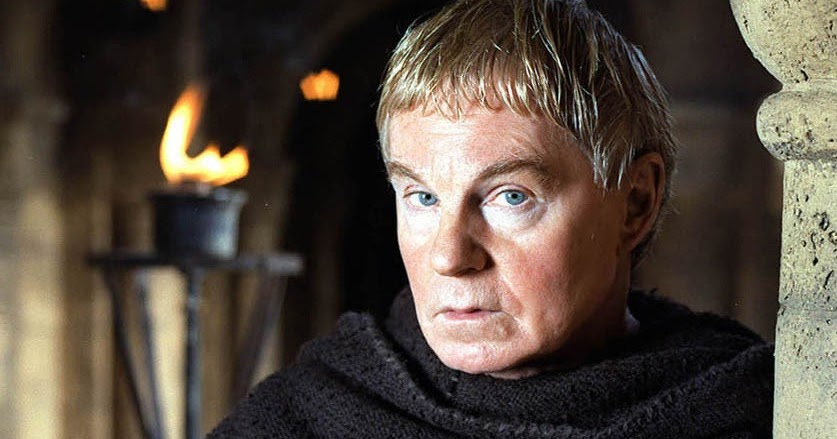 Cadfael – Based on the Cadfael novels by Ellis Peters, this series features Derek Jacobi as a medieval monk and detective. The setting is a world away from Grantchester (it's in 12th century Shrewsbury), but it's still a story of a religious man dabbling in crime-solving and battling with issues of faith and general human nature. Stream it HERE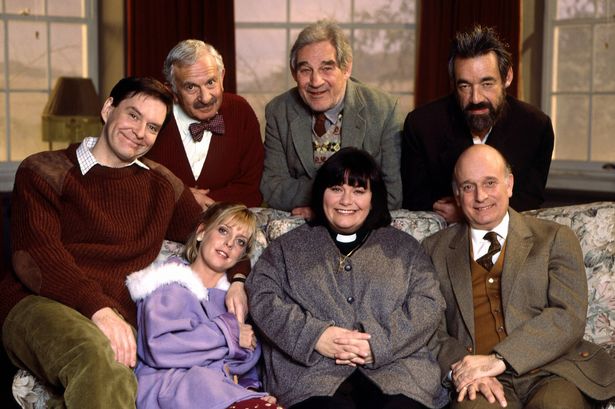 Vicar of Dibley – We're venturing outside the mystery genre for this one – and it definitely doesn't offer the same kind of feeling and viewing experience that you get with Grantchester.
However, if you're delighted and entertained by shows focused on religious leaders, you may also enjoy this comedy. Dawn French stars as vicar Geraldine Granger, the new FEMALE leader of a church in a small village full of quirky people. It's a comedy classic no British TV fan should miss. Stream it HERE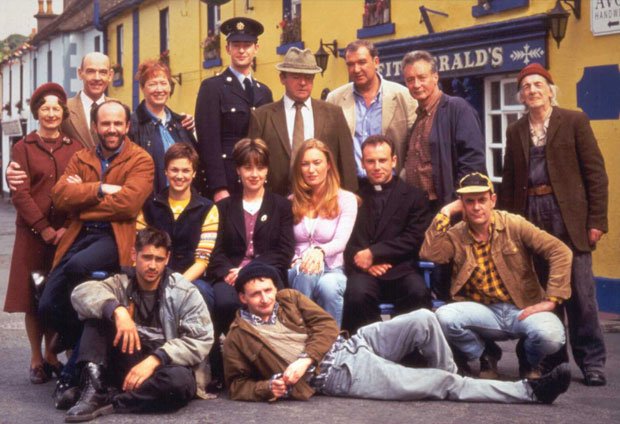 Ballykissangel – Though there's really no mystery in this one (aside from perhaps why they let it go so far downhill towards the end) – but it's another great British-Irish series that involves religion in a big way. Produced in Ireland by the BBC, this one tells the story of an English Roman Catholic priest as he adjusts to life in a small Irish village. Stream it HERE
Shows like Grantchester: Great Series that Feature Grantchester Stars
If you love Grantchester for one actor in particular, this section may help you find something new to watch. Under each section, we've linked the show names to the viewing outlet (or DVD, in cases where shows aren't streaming).
Keep in mind that some of these shows are nothing like Grantchester – but if you're more interested in the actor than the subject matter of the series, it won't matter.
Robson Green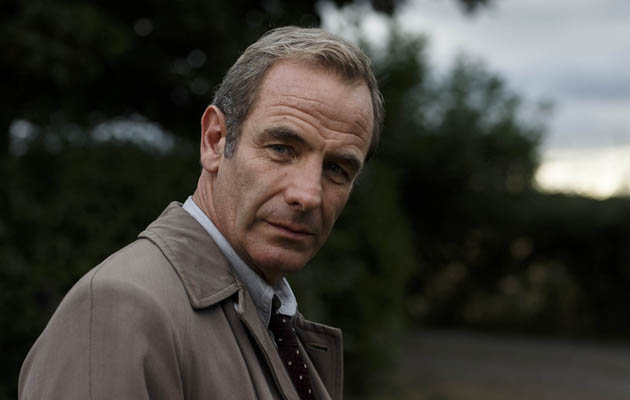 As DI Geordie Keating, he's charmed women around the world. If you're looking for a little more of Robson Green, we recommend:
James Norton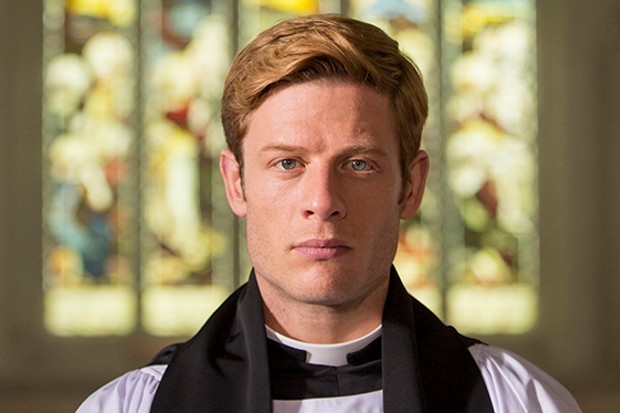 A younger actor, James Norton hasn't been in quite as many productions as Robson Green – but he's well on his way. For his very best performances, we recommend:
Tom Brittney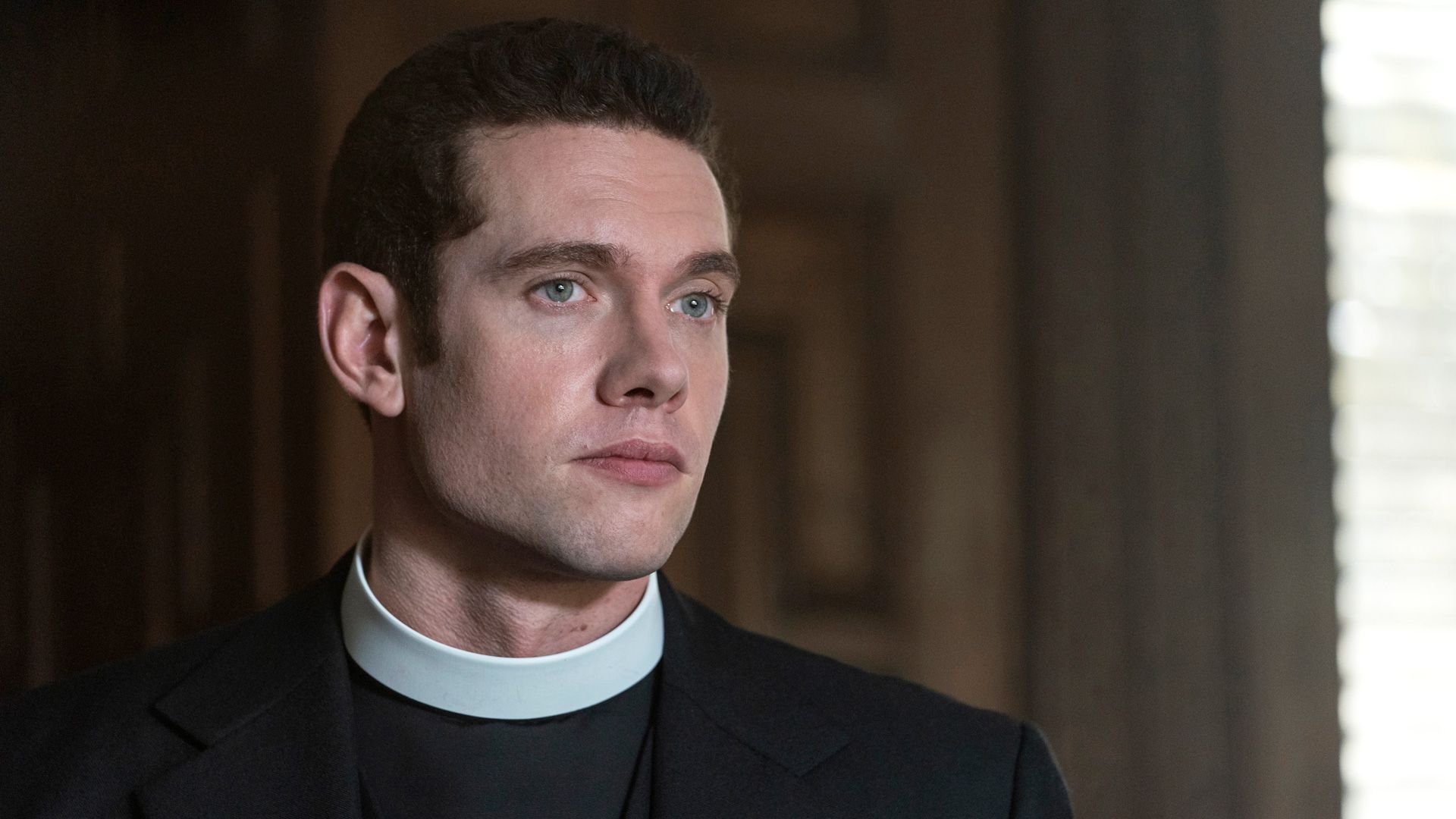 Compared to the rest of the cast members, Tom Brittney is relatively young and inexperienced. That doesn't mean you're totally out of luck, though. We'd recommend:
Morven Christie
Morven Christie's acting career isn't as deep as some of the other Grantchester cast members, but that doesn't mean you're out of luck if you're a fan. We'd recommend checking out:
Tessa Peake-Jones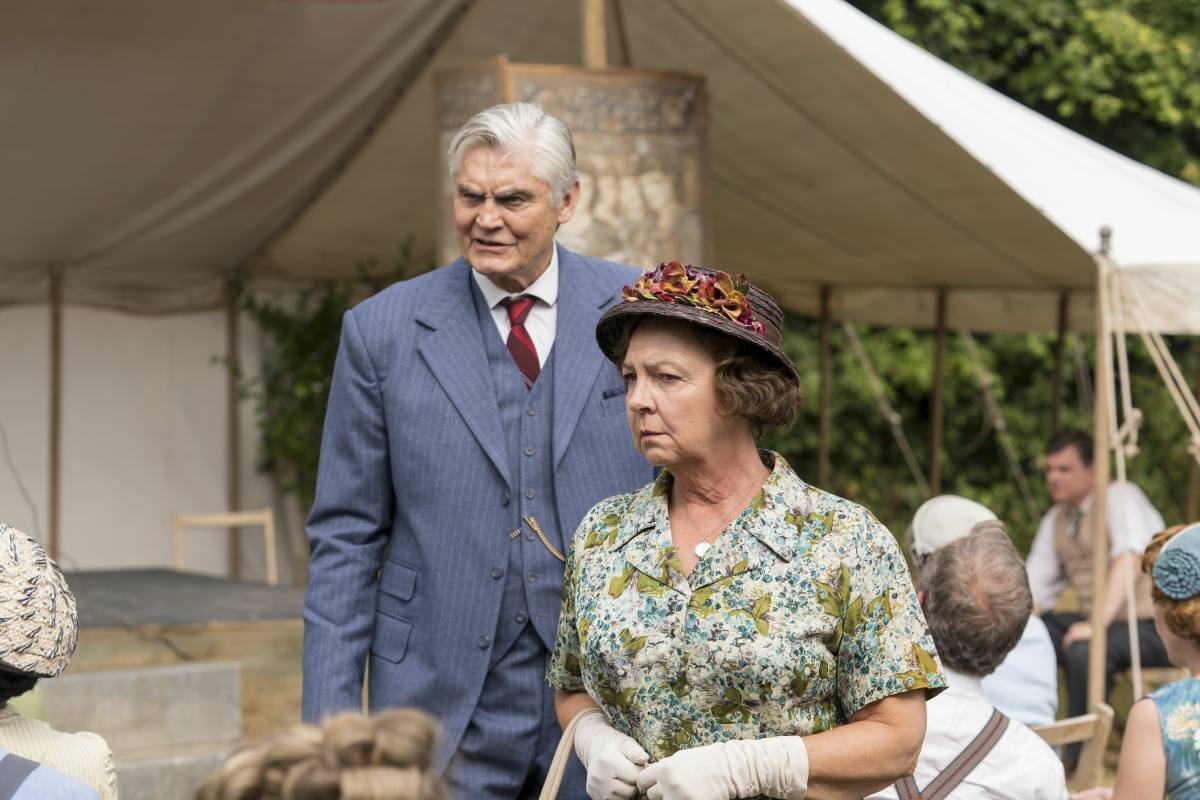 Tessa Peake-Jones – aka Mrs. Chapman/Mrs. MacGuire – has has a lengthy acting career with roles stretching back to the late 1970s. Though many of the roles have been either small parts or soaps (which are notoriously hard to track down if you get too far past the air date), we'd recommend the following:
Al Weaver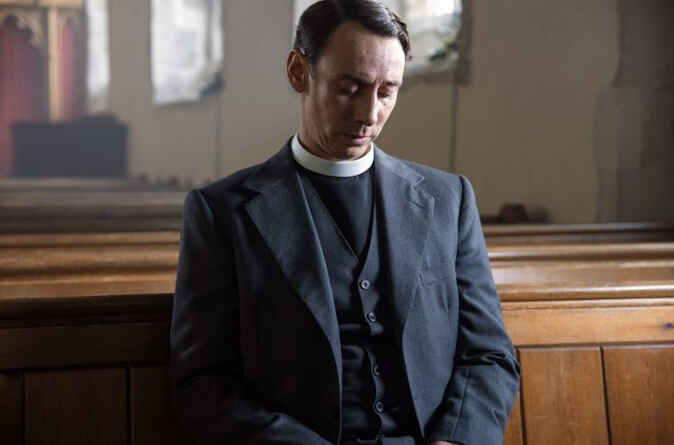 Known to Grantchester fans as the eternally conflicted Leonard Finch, Al Weaver has been in a number of other shows. Some we'd recommend include:
What Shows Like Grantchester Would You Recommend to a Fan?
Now that you've seen our recommendations, would you add anything to our list of shows like Grantchester? What are your favourite programmes similar to Grantchester?
Save it to Pinterest!