BritBox Premieres: What's New on BritBox in February 2020?
In some cases, we earn commissions from affiliate links in our posts.
Last Updated on January 27, 2020 by Stefanie Hutson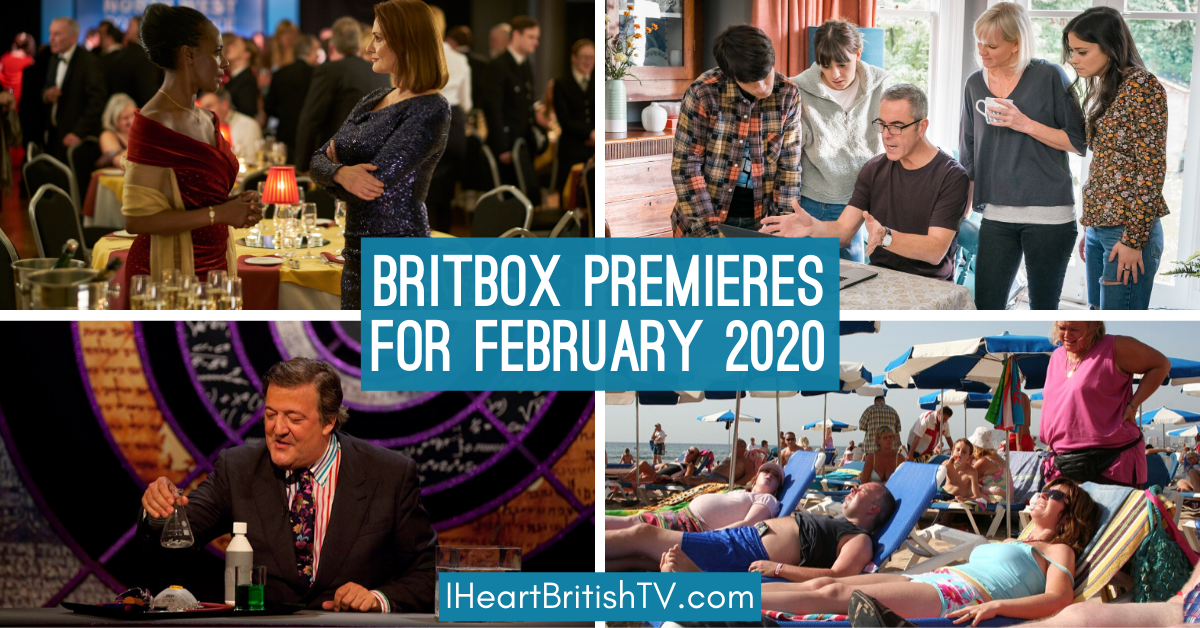 It's almost February, so it's time to take a look ahead at the new shows on BritBox in February 2020. Below, we've got the list – and while there are a lot of bundles of old shows (things already on BritBox), there are still some great things to look forward to.
Don't have a BritBox account? You can sign up for one HERE on their website, or HERE on Amazon Video. If you have a Roku Smart TV, Roku device, Amazon Fire device, or Chrome, you should have no trouble signing up for a direct subscription on their website. If you have a different kind of smart TV, you may find it easier to subscribe through Prime Video and use the Amazon Video app on your smart TV. Feel free to ask questions in the comments.
New British TV Shows on BritBox in February 2020
February 1 Premieres
There's Nothin' Like a Dame: BritBox Oscars Event
In celebration of the 92nd Academy Awards, BritBox offers up a watchlist of performances from Oscar-winning or nominated Dames (the female equivalent of a knighthood). It's worth noting that these aren't all new to BritBox. They're just gathered up for the theme.
The actresses included are: Judi Dench (Shakespeare in Love), Helen Mirren (The Queen), Maggie Smith (The Prime of Miss Jean Brodie), Emma Thompson (Howards End), Julie Walters (Billy Elliot), and Elizabeth Taylor (Who's Afraid of Virginia Woolf?).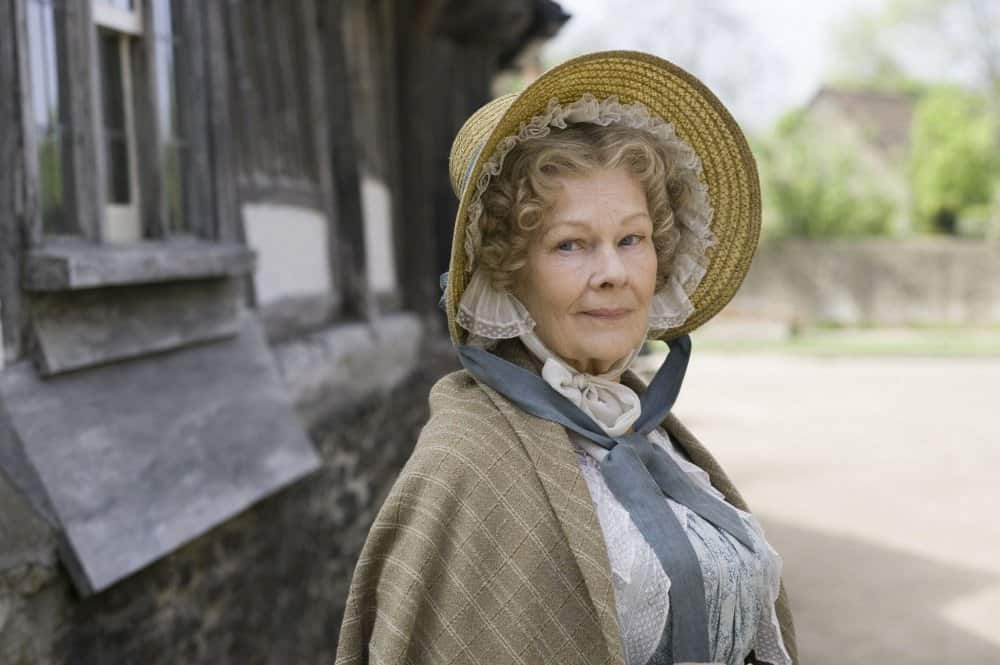 Cranford
Starring Dame Judi Dench in her Golden Globe nominated role, this series follows the ladies of Cranford in the 1840s. They adore good gossip, and romance and change is in the air, as the unwelcome grasp of the Industrial Revolution rapidly approaches their beloved rural market-town. Also stars Academy Award nominee Imelda Staunton (Vera Drake, A Confession).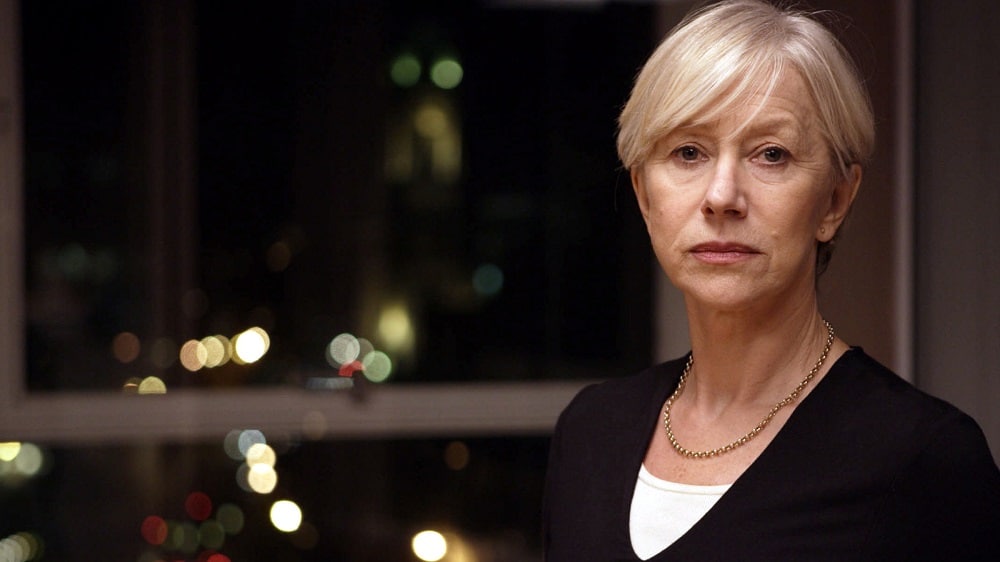 Prime Suspect
Dame Helen Mirren stars in this series which follows a female police detective as they investigate a series of serial murders while dealing with sexist hostility from her male comrades.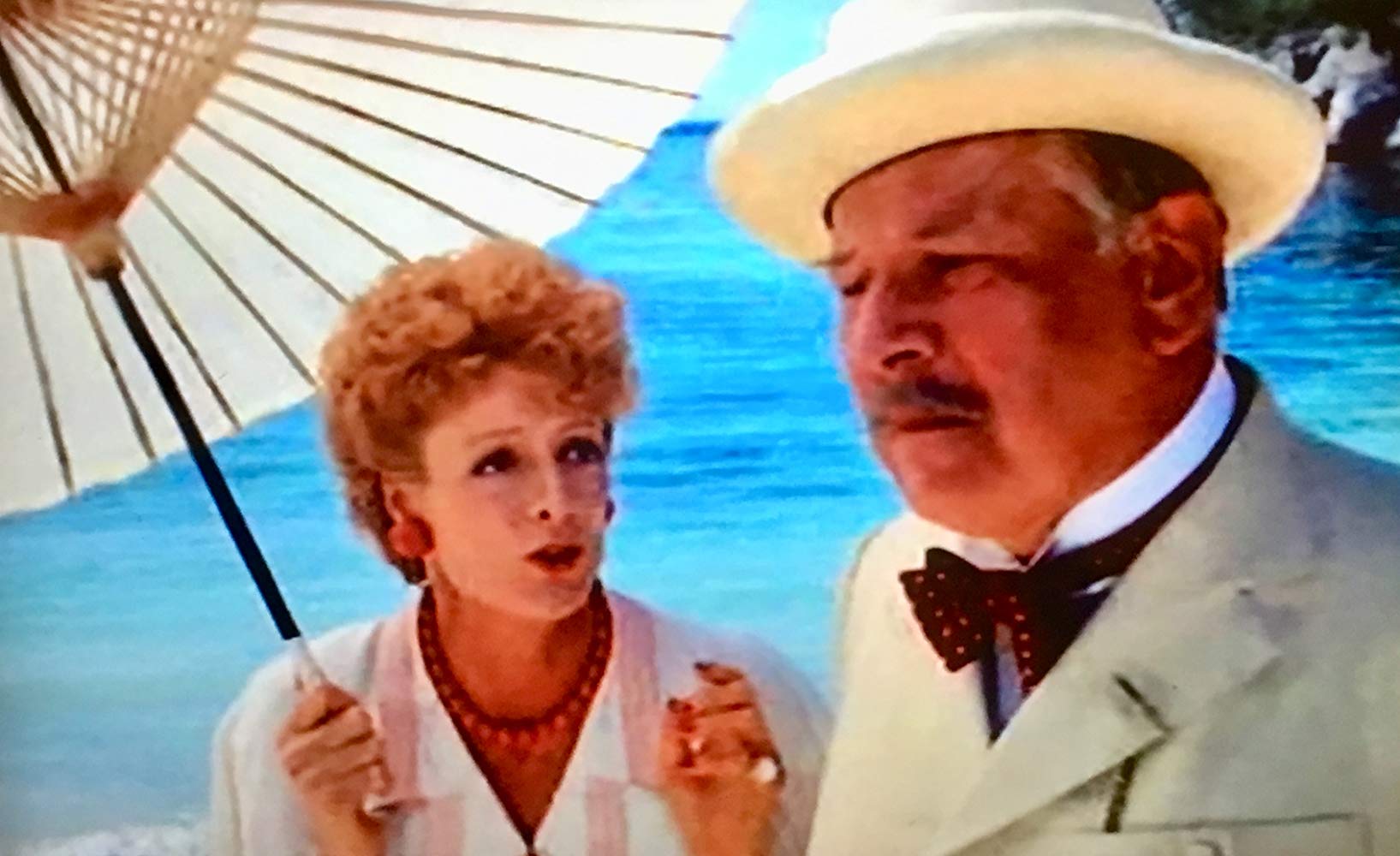 Evil Under the Sun
Dame Maggie Smith stars in this Agatha Christie classic. To investigate the theft of a valuable diamond, Hercule Poirot travels to an exclusive island resort in the Adriatic. But when a famous actress on holiday is murdered, every guest becomes a suspect.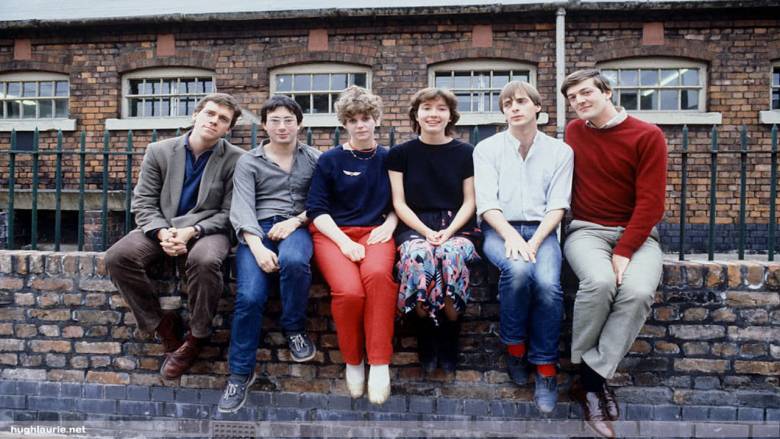 Alfresco
This boundary-busting sketch comedy starred a number of comedians who would go on to enjoy great careers – including Dame Emma Thompson. From the surreal and dark to the absurd, this series set off the post-Python epoch of British comedy and launched the careers of several legends.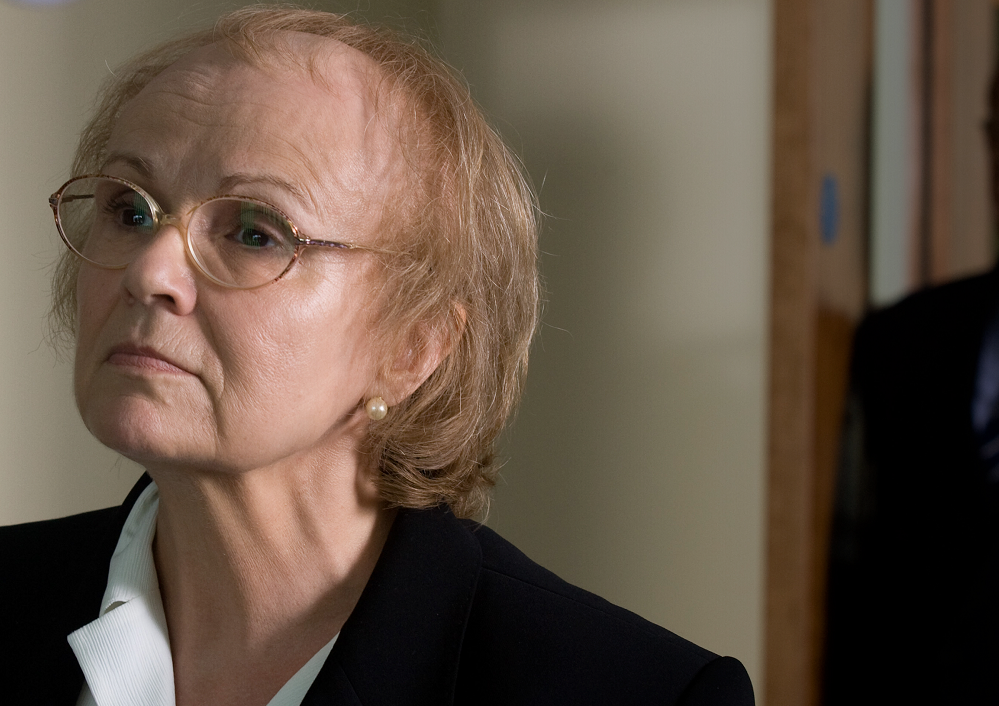 Mo
Dame Julie Walters stars in this BAFTA-winning political drama as Mo Mowlam, the controversial but popular UK Secretary of State of Northern Ireland who battles split factions and personal illness.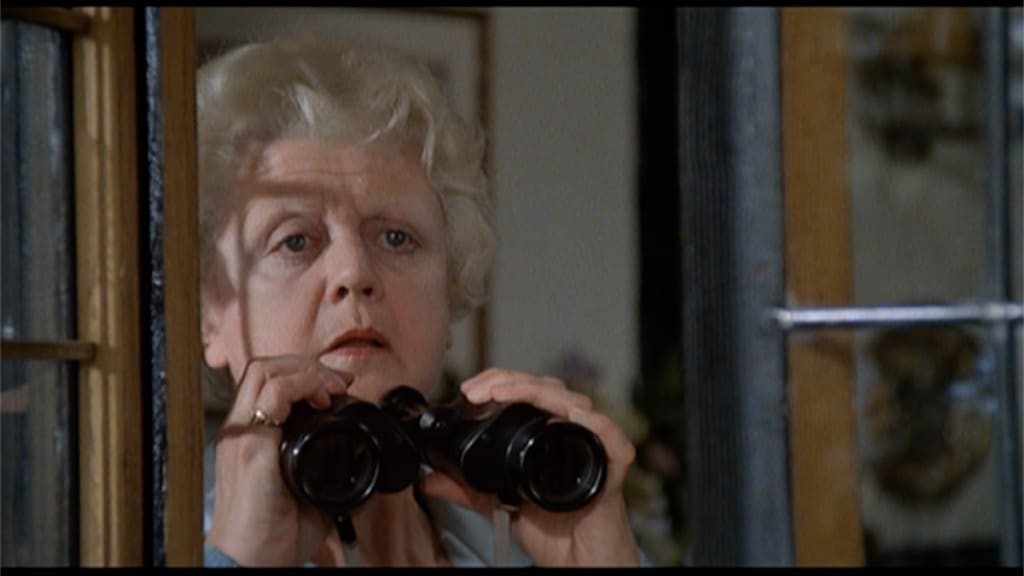 The Mirror Crack'd
This classic Agatha Christie adaptation showcases Dame Elizabeth Taylor, Rock Hudson, and Tony Curtis, with Dame Angela Lansbury as Miss Marple. A washed-up actress is on a film set in a small British town as she attempts a comeback, but her past has followed her there. Unfortunately for her mental state, a collection of murders jar the quiet village. Miss Marple arrives on the scene with her nephew Inspector Craddock to investigate.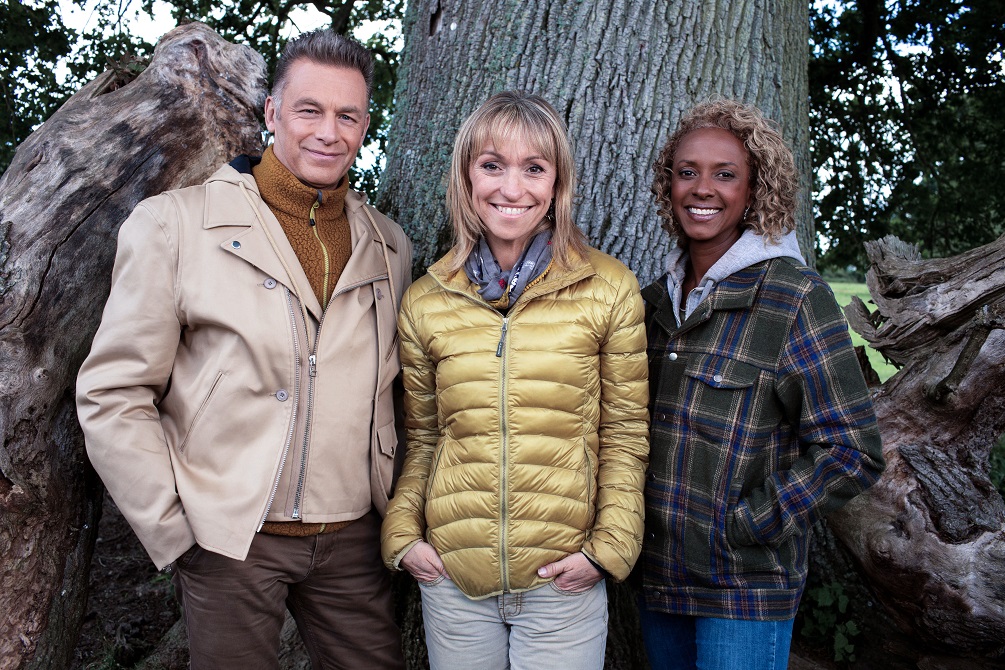 Winterwatch 2020
Winterwatch continues in the Cairngorms National Park in Scotland, where animals struggle to survive in the dramatic frozen landscape. Presenters Christ Packham, Michaela Strachan, and Gillian Burke host.
February 4 Premieres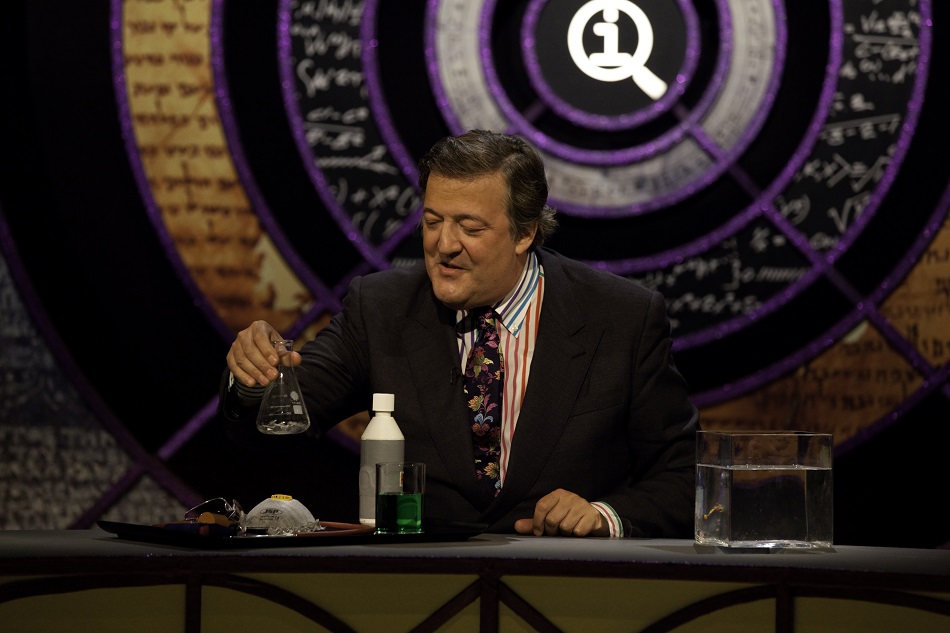 QI, Season J
"J" is the letter for this season of QI, which features Stephen Fry as host. For those not familiar with QI, it's a game/panel show where panelists are rewarded for answers that are correct OR most interesting.
February 7 Premieres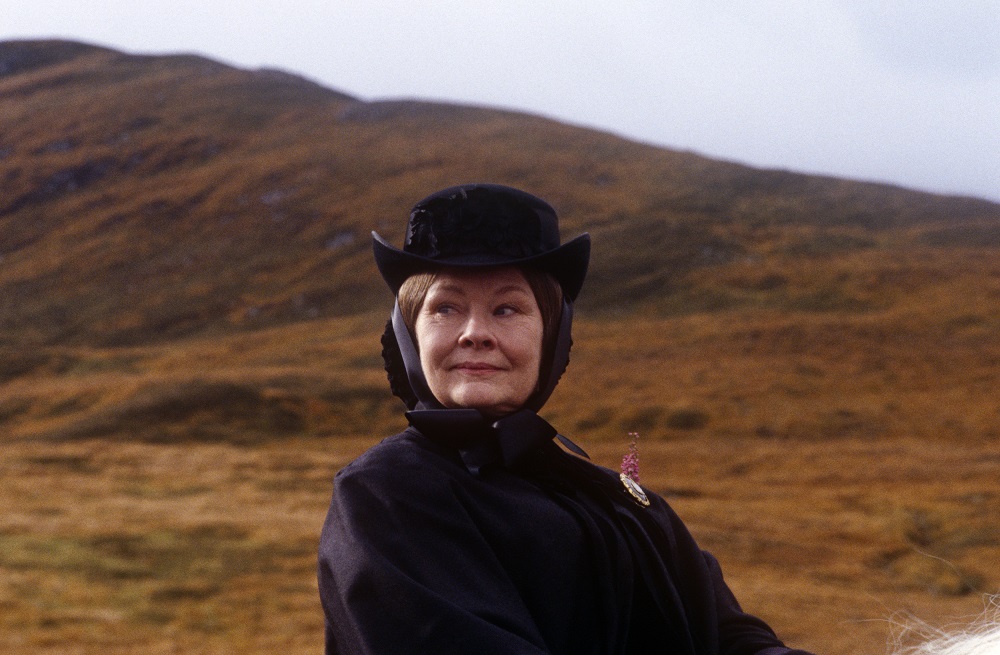 Mrs. Brown
After Prince Albert's death, Queen Victoria withdrew from public life, later forming a close friendship with the prince's former servant, John Brown. This 1997 film focuses on that portion of her life, with Dame Judi Dench playing Queen Victoria alongside Sir Billy Connolly as John Brown.
February 10 Premieres
All's Fair: A BritBox Valentine's Event
In celebration of the Valentine's day holiday, BritBox has gathered up a variety of war-related programmes. Again, most of these are not new to BritBox, and we've included watch links where available.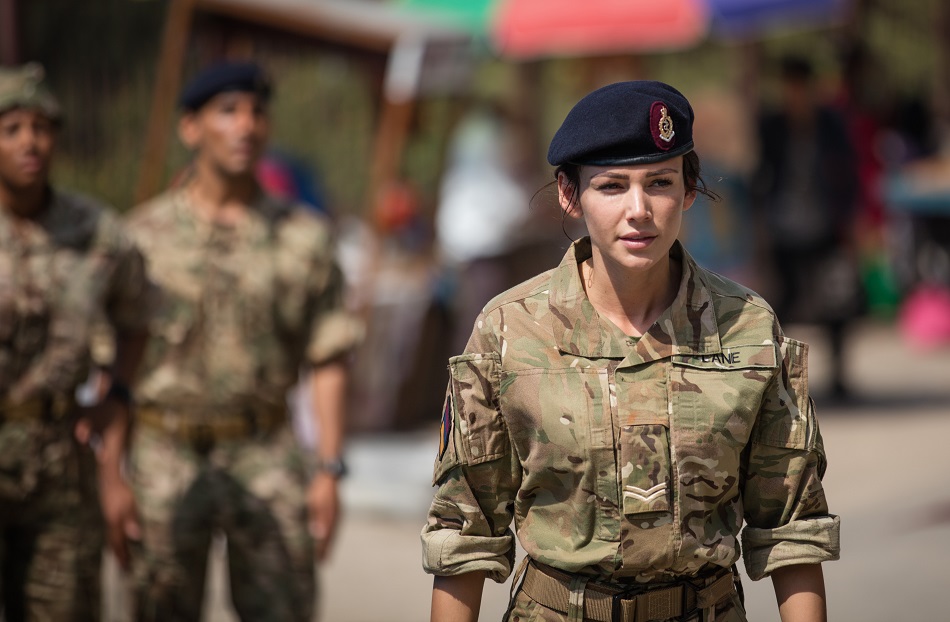 Our Girl
Follow the extraordinary and heroic missions of a female medic in the British Army, set during Britain's withdrawal from Afghanistan. Starring Michelle Keegan (Coronation Street), Ben Aldridge (Fleabag), and Simon Lennon in this emotional military drama, tight-knit friendships are formed, and personal demons are confronted as the soldiers in a two section fight for survival in challenging obstacles and assignments across the globe.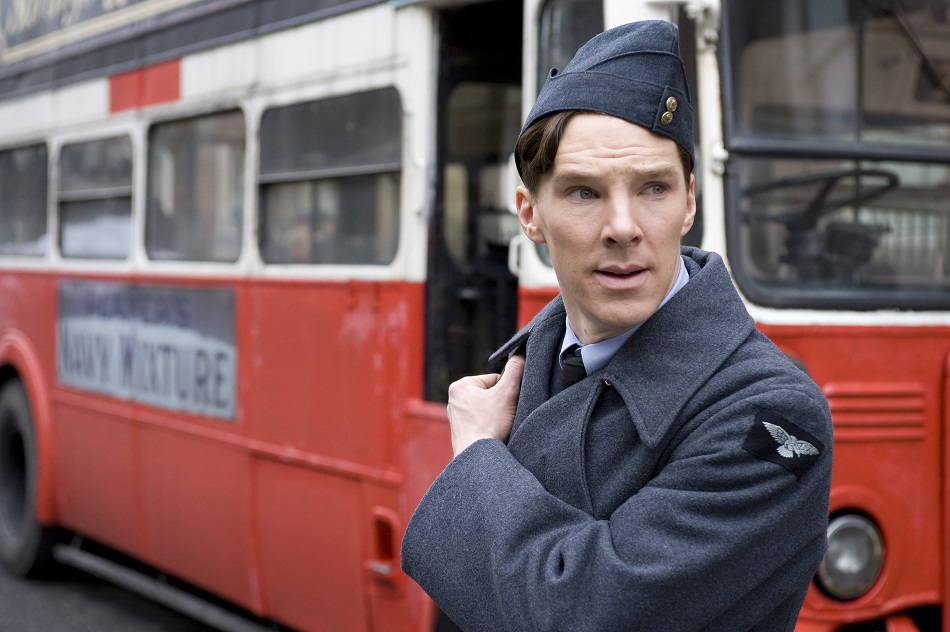 Small Island
Naomie Harris (Skyfall, Moonlight) stars in this mini-series that follows a gentle Jamaican woman who is reunited with her husband in post-World War II London. Racism and homesickness abounds as she adjusts to her new life. Harris co-stars with Benedict Cumberbatch (Sherlock), David Oyelowo (Selma), and Ruth Wilson (Luther).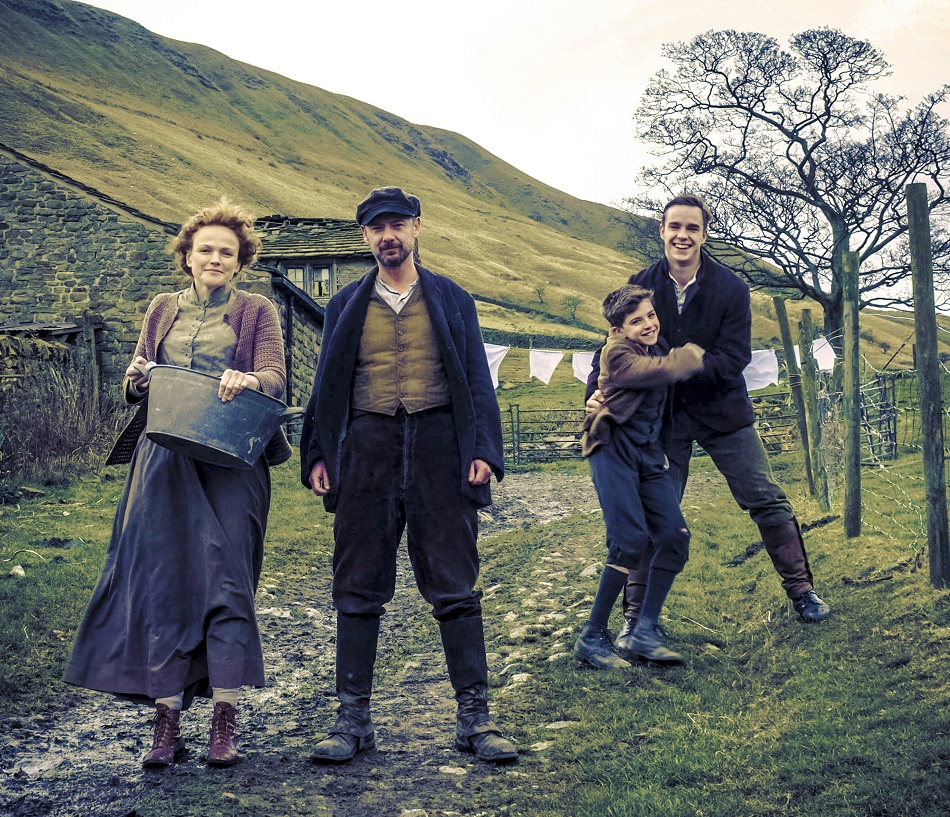 The Village
The Village is a BAFTA nominated historical drama written by Peter Moffat (The Night Of) set in the rolling hills of the beautiful Peak District in England's Derbyshire, through which we see the story of twentieth century play out. Historical events, change, progress and shifts in national identity are all refracted through the story. Starring John Simm (Doctor Who).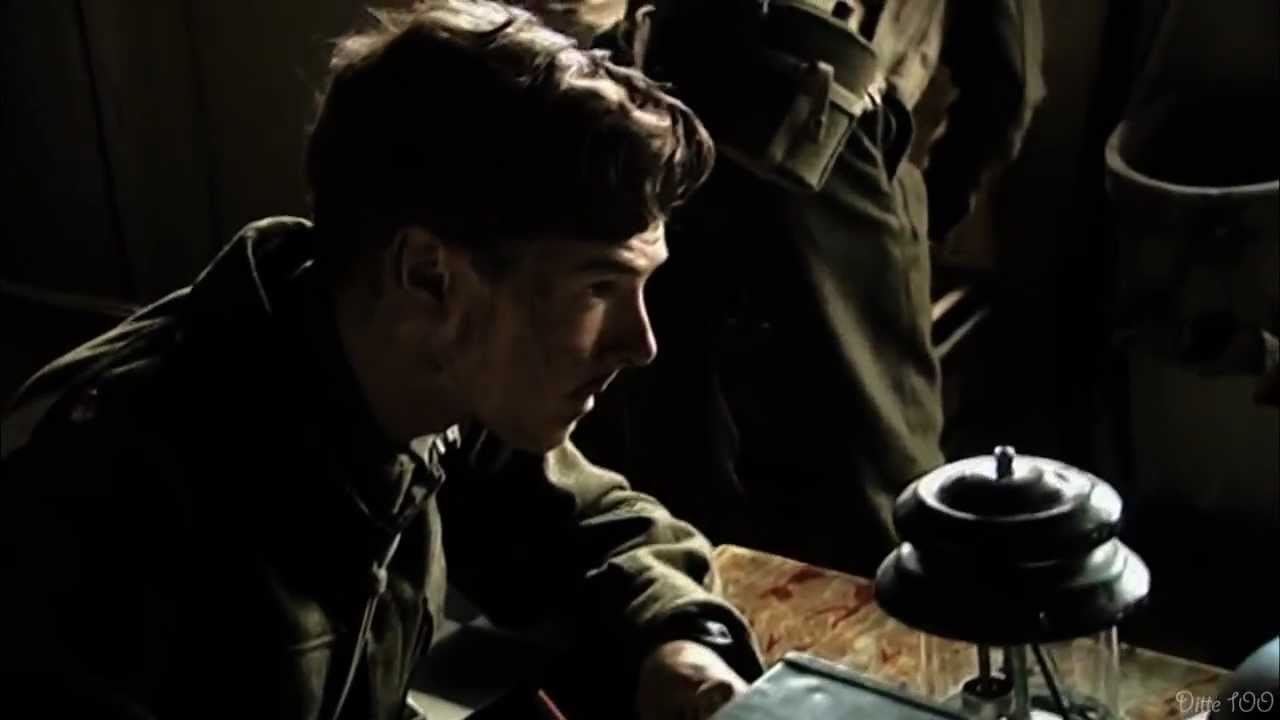 Dunkirk
A young Benedict Cumberbatch (Sherlock) and Timothy Dalton (License to Kill) star in this docudrama about the near-miraculous evacuation of some 400,000 British and French troops from Dunkirk in May 1940.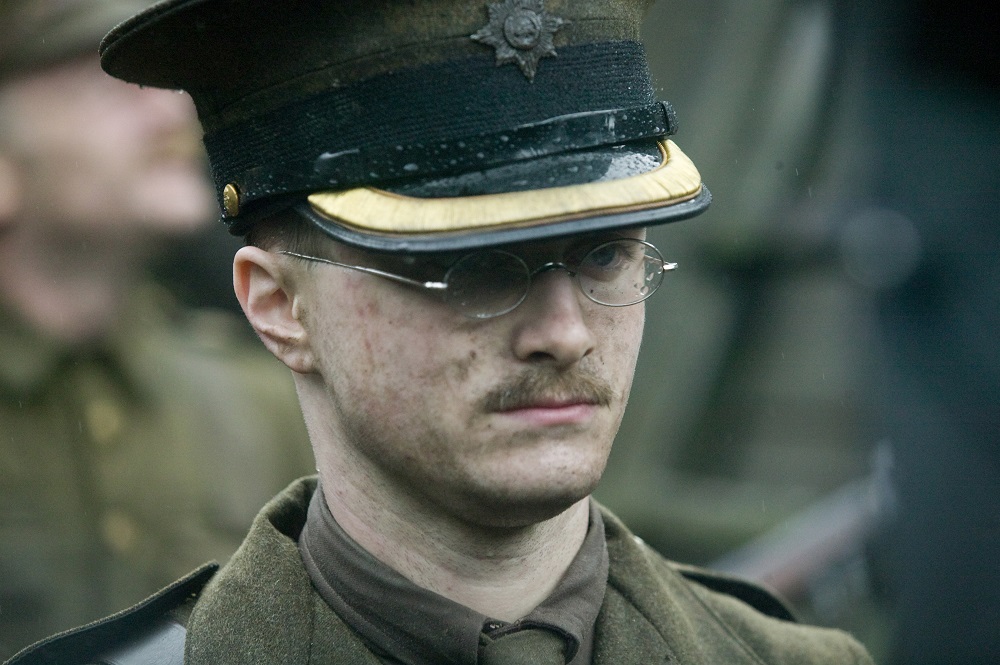 My Boy Jack
An all-star cast powerfully portrays this biographical drama based on the true story of Jack Kipling (Daniel Radcliffe), son of acclaimed British author Rudyard Kipling (David Haig). After being repeatedly refused admittance into military service, Jack is determined to become a soldier with help from his dad, who uses his influence to make his son's dreams come true. Yet after his unit suffers an attack, Jack is reported missing, and it will take unstoppable faith and determination by his parents to uncover the truth. This moving and intense family drama about duty and sacrifice co-stars Kim Cattrall (Sex and the City), and Carey Mulligan (An Education, Shame).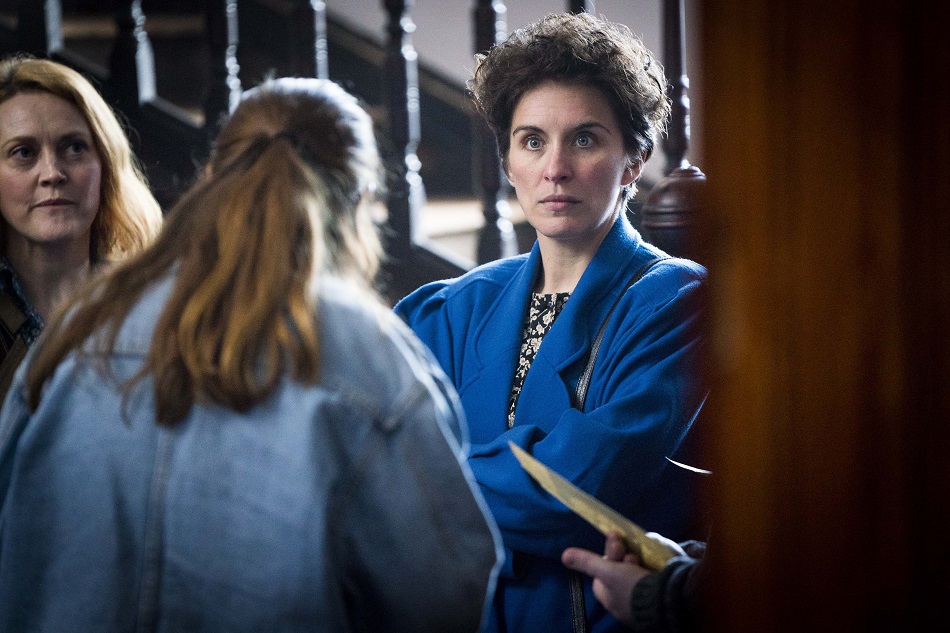 Mother's Day
On March 20, 1991, a terrorist attack in North-West England has created revulsion on both sides of the Irish Sea. At the center of it are two mothers – one English, one Irish. Wendy Parry's (Anna Maxwell Martin, Line of Duty) beloved 13-year-old son Tim has been taken away from her. Sue McHugh (Vicky McClure, Broadchurch), a Dublin woman, is so outraged by the killing that she resolves to bring thousands of her fellow citizens out onto the streets in protest. This was the moment when ordinary people rose up against the violence wrought by Ireland's warring factions – a defining moment in the Northern Ireland peace process. From the BAFTA-winning BBC Studios Documentary Unit.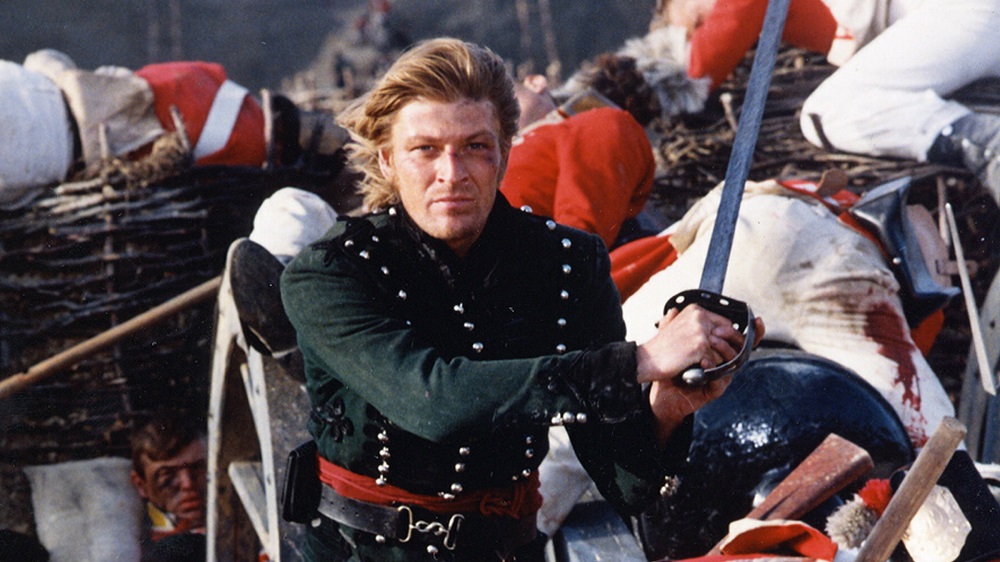 Sharpe
Sean Bean (Game of Thrones) is the maverick British Officer Richard Sharpe, fighting against Napoleon in 19th-century Spain. Action and romance follow Sharpe as he and his war-hardened riflemen risk their lives. This classic television series is chock full of smartly written action and adventure, showcasing award-winning actor Sean Bean's most enduring role in all its timeless glory!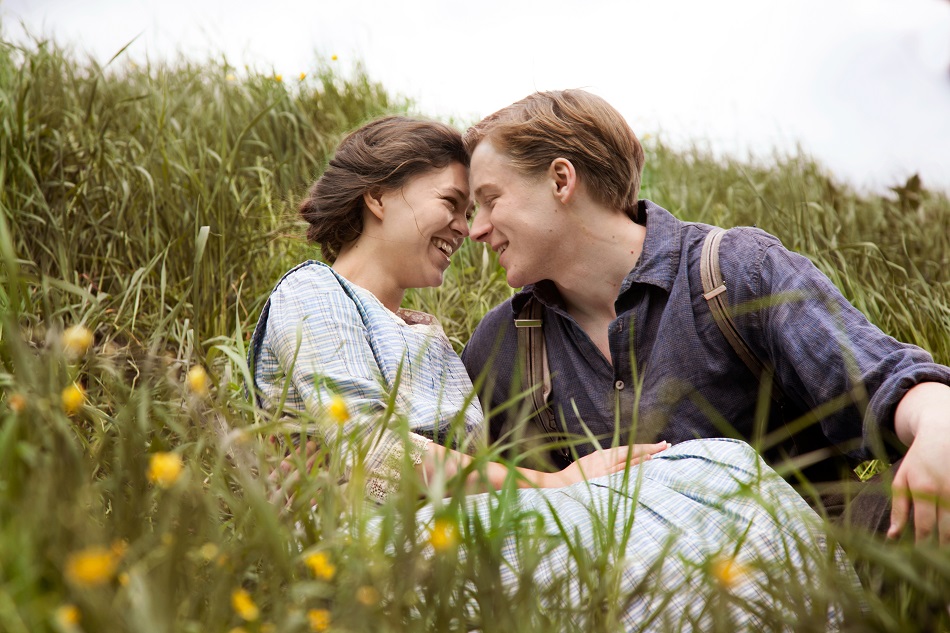 The Passing Bells
Two very ordinary teenagers, two loving families, two incredible stories. This five-part drama displays the events of the war through the eyes of Tommy Edwards (Patrick Gibson) a British teen, and Michael Lang (Jack Lowden) from Germany, as the war takes a demanding toll on their lives.
February 11 Premieres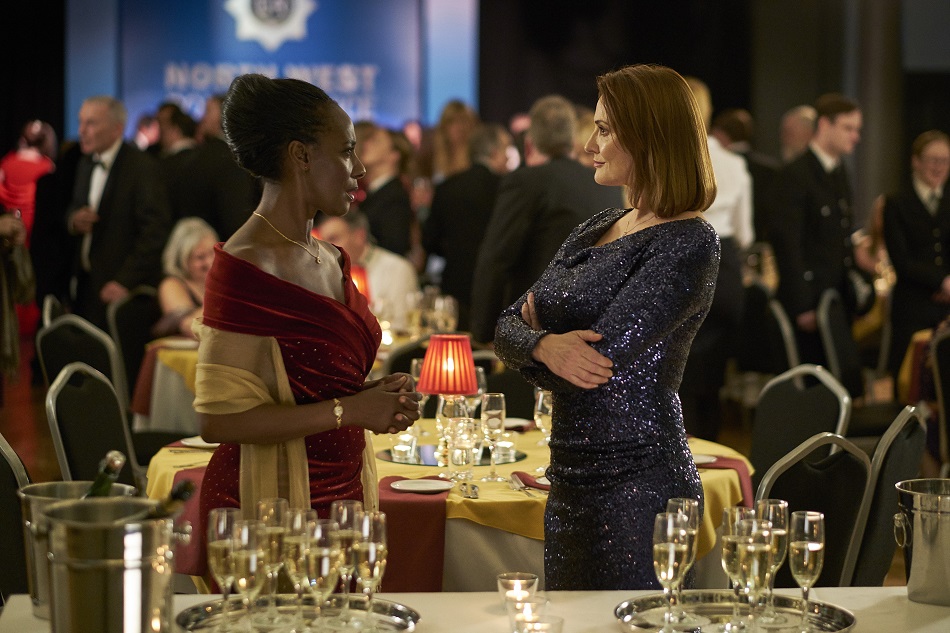 Bancroft, Season 2
Sarah Parish returns as DSI Bancroft, alongside Adrian Edmondson as Superintendant Cliff Walker. The series takes a look at what happens when a dark secret comes back to haunt us. Fans of the 80s and 90s Liverpool-based sitcom Watching will be delighted to see Paul Bown (who played Malcolm Stoneway) in a couple of episodes. Season 1 of Bancroft is already available for those who wish to catch up ahead of time.
February 14 Premieres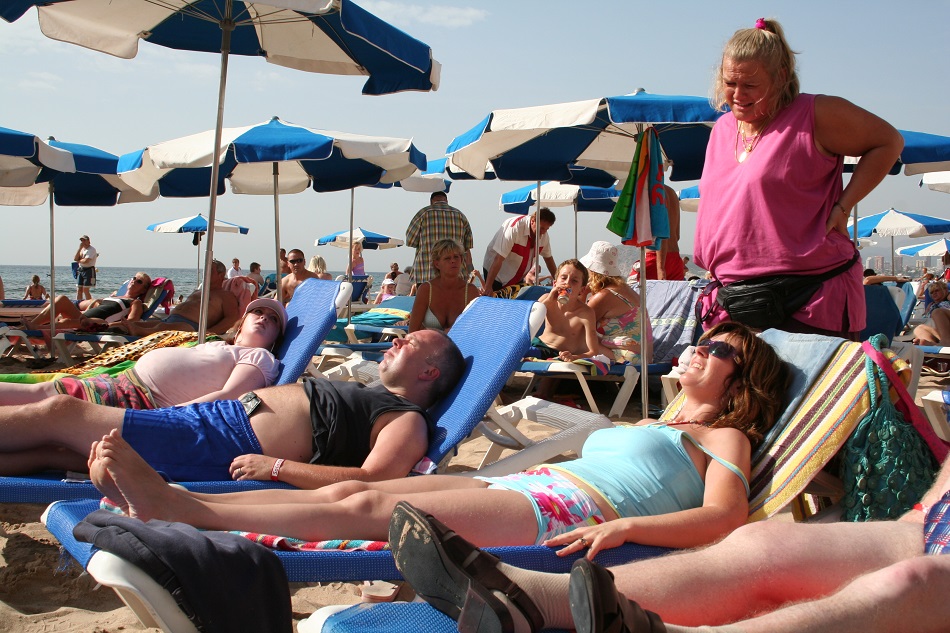 Benidorm, Seasons 1-5
A lot of people like to say they love British TV for its high-brow content – smart period dramas and intriguing, civilised mysteries. In truth, while the UK does produce loads of really great, smart shows, they also present some programmes that are…not so high-brow. Benidorm is one of those shows.
Benidorm is a sitcom about Brits on cheap holidays in Benidorm. For those not familiar with the location, it's a resort area in Spain that's a bit like Cancun to Americans – a highly affordable vacation destination with sunshine and loads of booze. To give you a better idea of what you're in for, there's a character – on the show and in real life – called "Sticky Vicky". Though she recently retired in her 70s, she was known for a shocking magic act that involved ping pong balls. Verbier and Mustique, it is not.
That said, it's not badly-written comedy. It's just not everyone's cup of tea, especially if you're here for the polite, tea-drinking mysteries and thoughtful literary adaptations 🙂
February 18 Premieres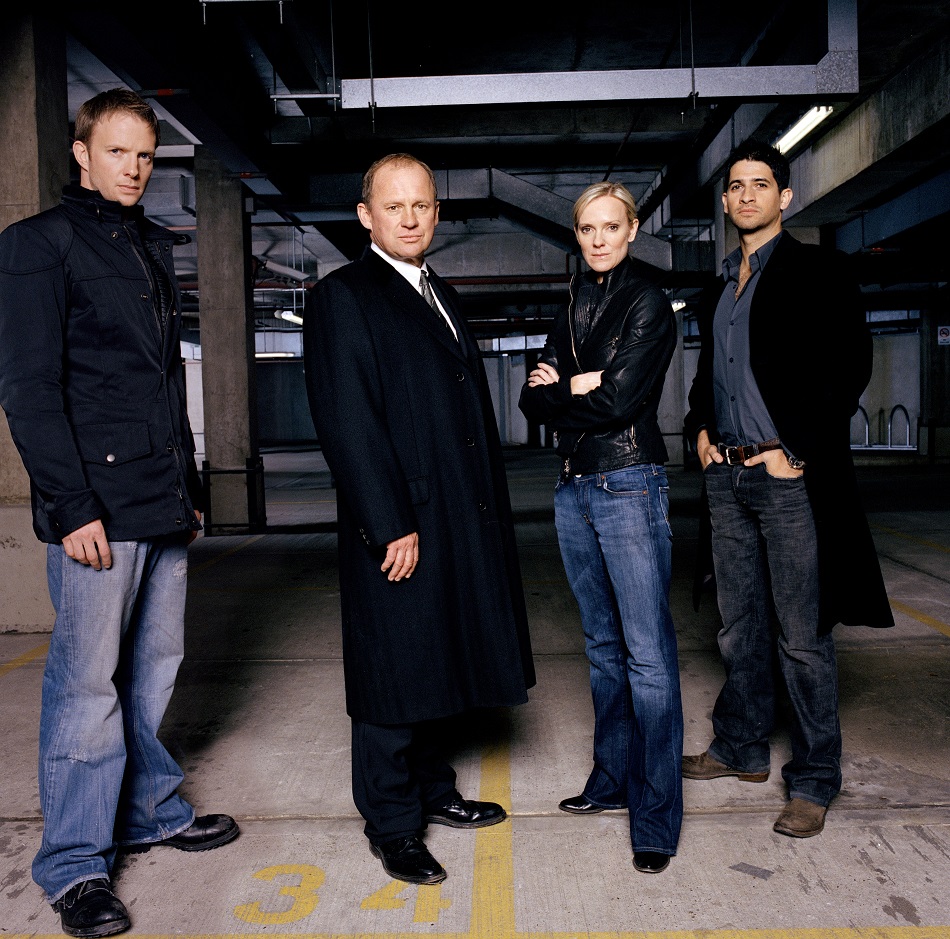 MI-5, Seasons 1-5
No longer available on Prime Video, MI-5 will be available on BritBox starting on February 18th. Known as Spooks in some markets, this drama focuses on the elite team of security professionals working for the MI-5. Stars Peter Firth (Northanger Abbey), Keeley Hawes (Bodyguard), and Matthew Macfadyen (Ripper Street).
February 25 Premieres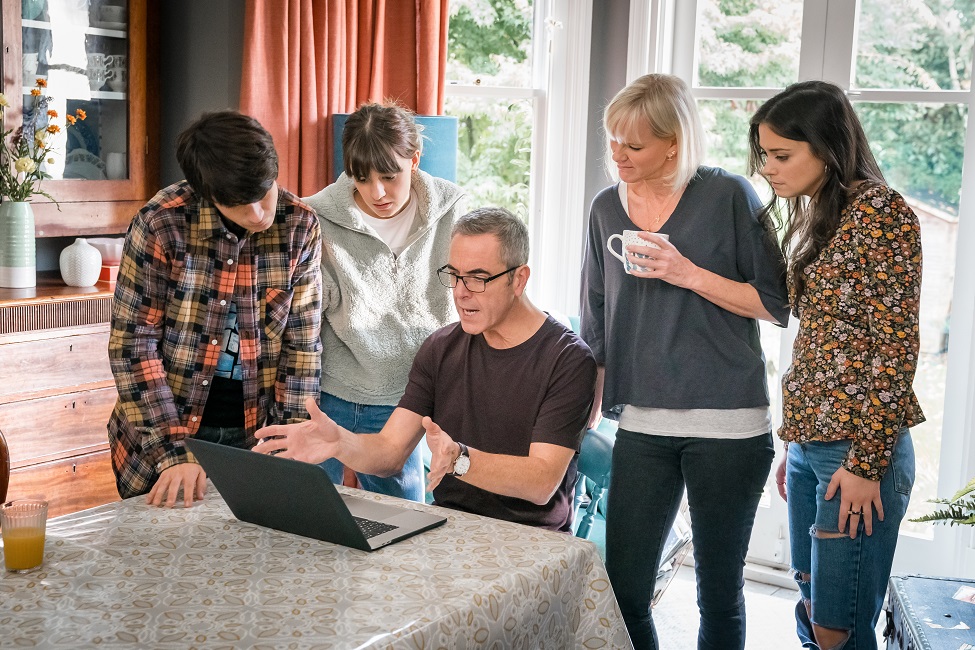 Cold Feet: The New Years, Season 4
Cold Feet is back with another set of episodes with Adam, Karen, David, Pete, and Jen. Now well into their 50s and looking towards retirement and empty nests, they cope with new challenges and lives that didn't always go like they expected them to.
Catch up on the new years HERE or start with the old episodes HERE.
Which of the New Shows on BritBox Will You Be Watching in February 2020?
Which of BritBox's new shows in February are you most looking forward to? For us, it's all about Bancroft and Cold Feet. We're not too keen on the "events" since they don't really offer anything new anyway – and we gave MI-5 and Benidorm a try ages ago. New Winterwatch is always great, though.
Don't have a BritBox account? You can sign up for one HERE on their website, or HERE on Amazon Video (particularly useful if you prefer to manage subscriptions through Amazon or you don't have a smart TV that supports BritBox). Not sure about the BritBox vs. Acorn TV decision for your British TV watching needs? We compare the two HERE.
Curious about what's new on Sundance Now in February?
Save it on Pinterest!