100+ Free British TV Shows on Tubi TV (Streaming)
In some cases, we earn commissions from affiliate links in our posts.
Last Updated on October 23, 2019 by Stefanie Hutson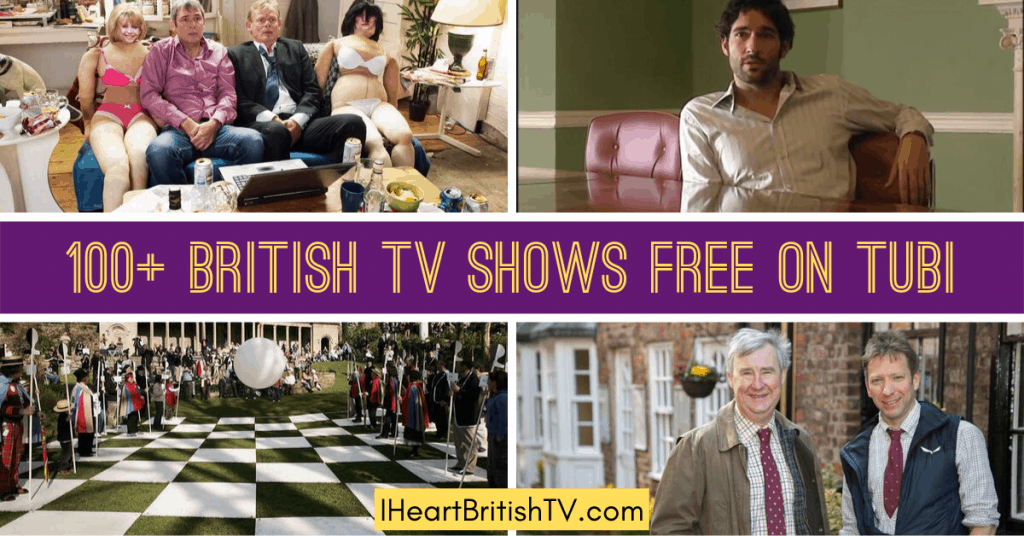 Tubi is often overlooked among British TV fans, but it's actually a really fantastic free service with shows from all over the world. Unlike some "free" TV services that allow any random person to upload stolen content, Tubi is legal. They acquire proper permission to show the programs they offer, and it's all supported by ads. They also offer closed captions for most – but not all – programs.
Free British TV Shows on Tubi
British Period Dramas on Tubi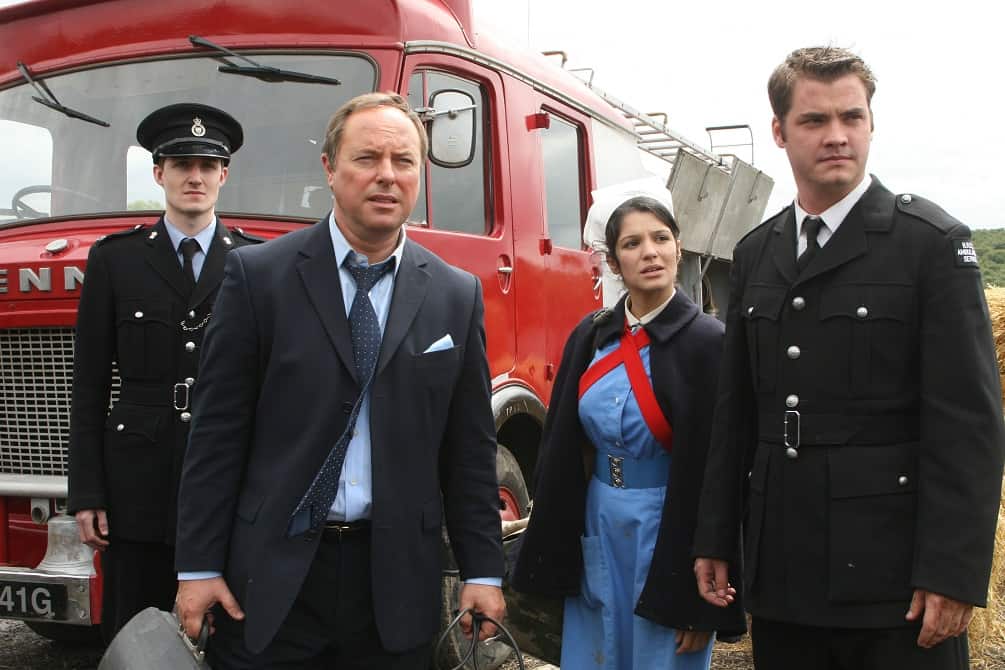 The Royal – This Heartbeat spinoff is set in the 1960s and focuses on an NHS hospital serving the seaside Yorkshire town of Elsinby.
The Crimson Petal & the White – A deeply indebted writer finds an escape from his everyday life in the arms of a prostitute named Sugar.
Moll Flanders – Daniel Craig stars in this miniseries adaptation of the classic Daniel Defoe novel.
Camomile Lawn – Felicity Kendal stars in this series about a family spending the summer of 1939 together, just as World War II begins.
Lost in Austen – A bored young Pride and Prejudice fan is changed forever when Elizabeth Bennet stumbles into her modern bathroom. This miniseries includes Hugh Bonneville (Downton Abbey).
The Devil's Mistress – This two-part series takes place against the backdrop of the English Civil War, following a young woman as she moves between poverty and power.
British TV Mysteries & Dramas on Tubi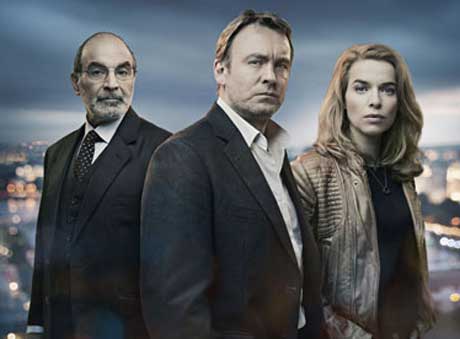 Hidden – David Suchet (Poirot) and Philip Glenister (Life on Mars) star in this series about a London solicitor who's unwittingly drawn into the investigation of his own brother's murder and a massive political conspiracy. Not to be confused with the Welsh Hidden (aka Craith) over on Acorn TV.
Cracker – While this is the US version, we're including it here because it's inspired by the original British show, Cracker.
Durham County – This 2007 series follows Detective Mike Sweeney as he hunts a serial killer right in his own neighbourhood.
Vincent – Suranne Jones and Ray Winstone star in this series about an ex-cop turned PI who brings incredible skill and determination to his cases.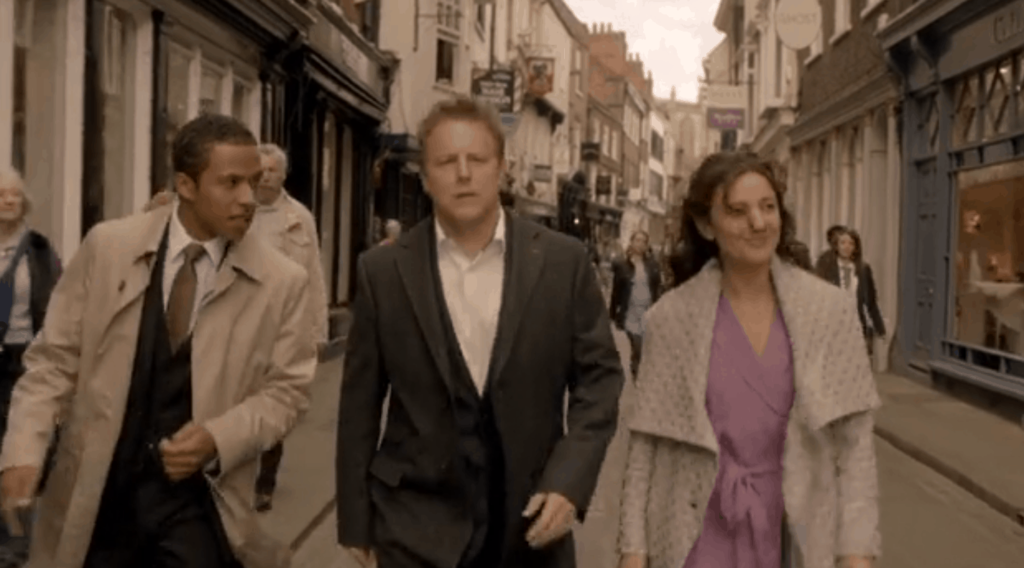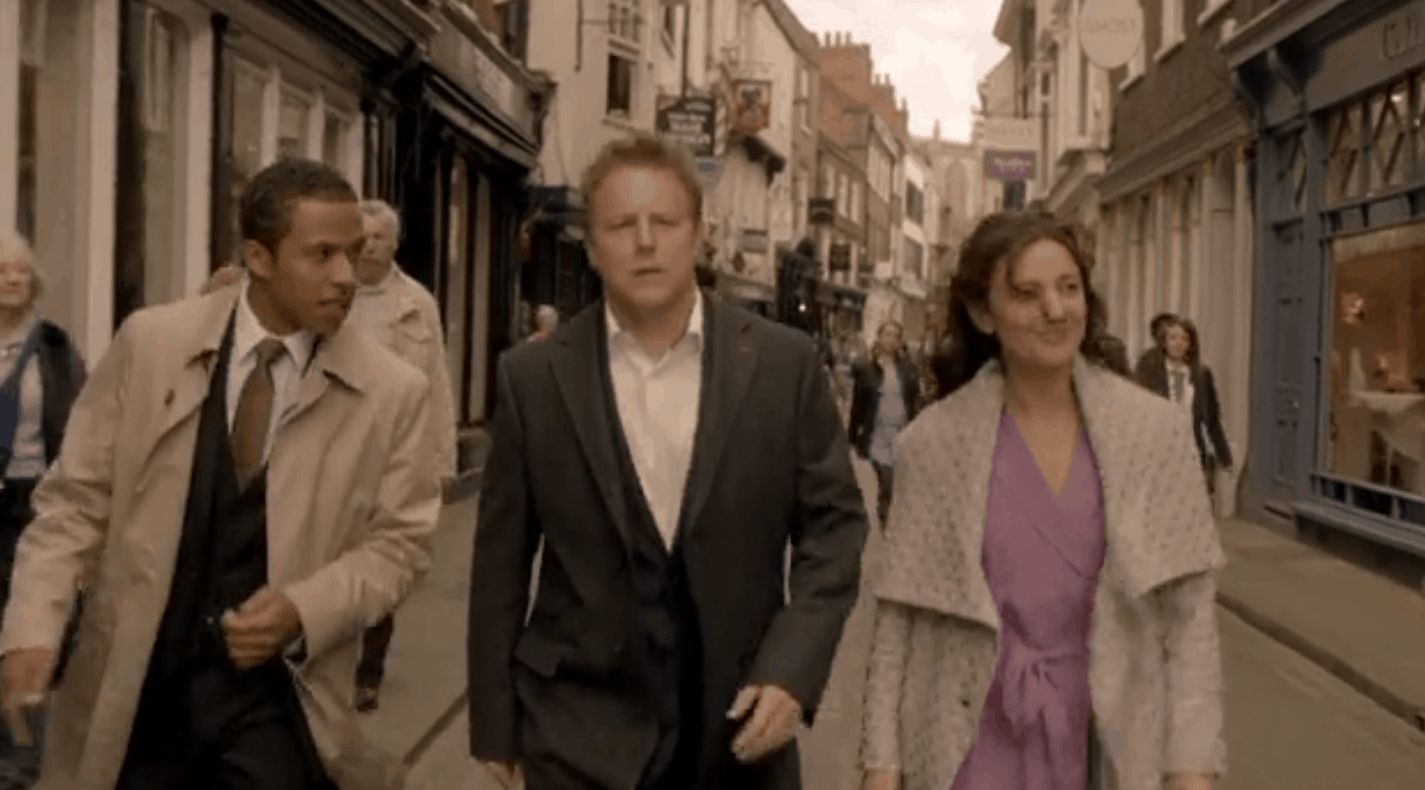 Eternal Law – In the lovely, historic city of York, a group of angels find themselves assisting in court cases. Though the premise is a bit silly, it's worth a watch for the scenery alone.
Exile – John Simm stars in this mystery-thriller about a man who returns home after his life falls apart – only to find a different kind of trouble there.
Trinity – Convinced her father's death is somehow linked to prestigious Trinity College, Charlotte enrolls there to get to the bottom of the mystery.
The Book Group – When a young American woman moves to Glasgow, she starts a book group to meet people. Soon, they're all deeply involved in each other's lives.
The Runaway – Two young lovers struggle to escape their rough East End beginnings.
Moving On – This drama anthology features a variety of episodes about people going through major life changes and transitions.
Sapphire & Steel – Joanna Lumley stars in this sci-fi series about interdimensional operatives protecting the universe from evil forces.
British Comedies on Tubi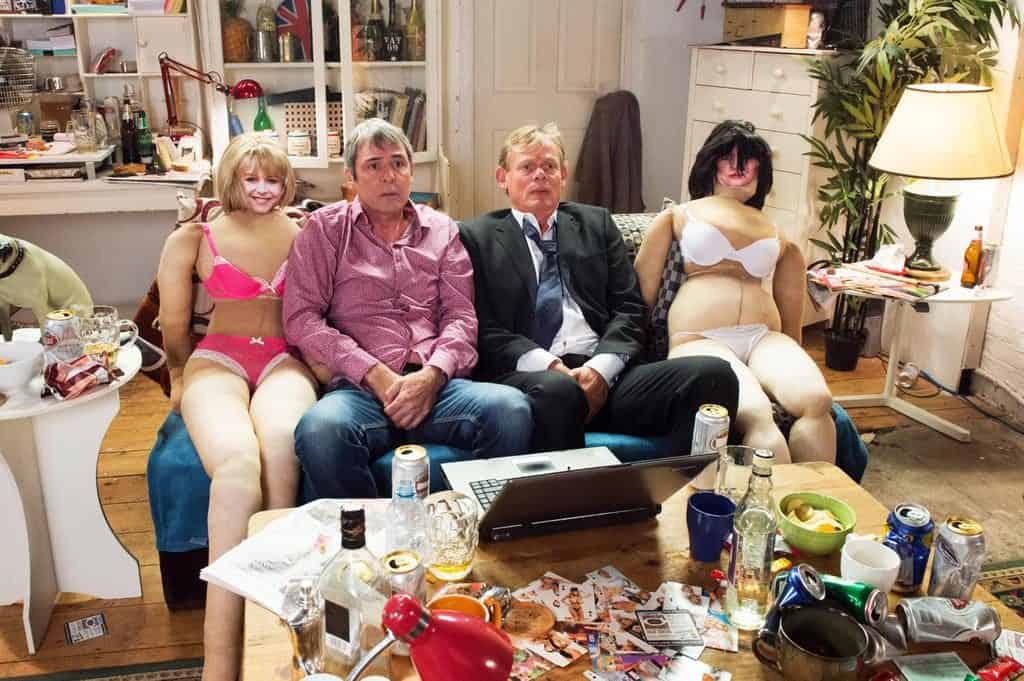 Men Behaving Badly – Two young male flatmates act like…a couple of young male flatmates. The two explore adult life and love, frequently acting like cads. Stars Martin Clunes (Doc Martin), Neil Morrisey (), and Caroline Quentin (Jonathan Creek).
Man Stroke Woman – This British sketch comedy includes appearances by Nick Frost, Daisy Haggard, Nick Burns, and Amanda Abbington.
Peep Show – Two oddly-matched roommates get into all manner of trouble together as they try to navigate the basics of day-to-day adult life. Stars a young Olivia Colman alongside David Mitchell and Robert Webb.
Black Books – Bernard Black runs a bookshop, but he's not really cut out for customer service. He spends most of his time having adventures with his employee and a nearby shopkeeper.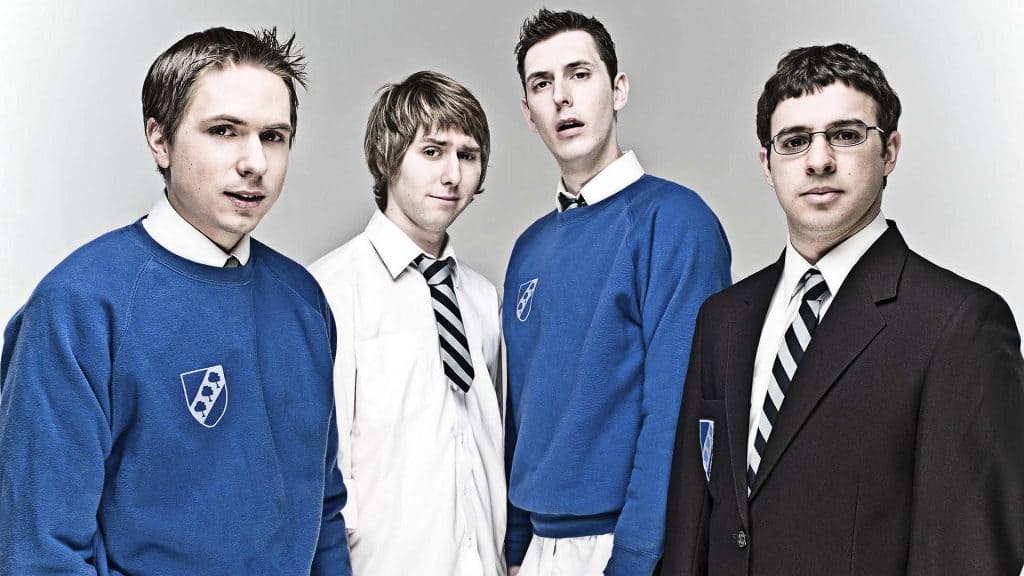 The Inbetweeners – This raunchy teen comedy focuses on a group of young men who aren't quite as cool as they'd like to be.
Plus One – A man attempts to find a date to an ex's wedding.
Spaced – When a young man and woman struggle to find affordable housing, they're tempted into a lie.
Clone – This 2008 British comedy includes Mark Gatiss (Sherlock) and focuses on the disastrous unveiling of the world's first human clone.
Count Arthur Strong – A faded talent gets help retelling his life story.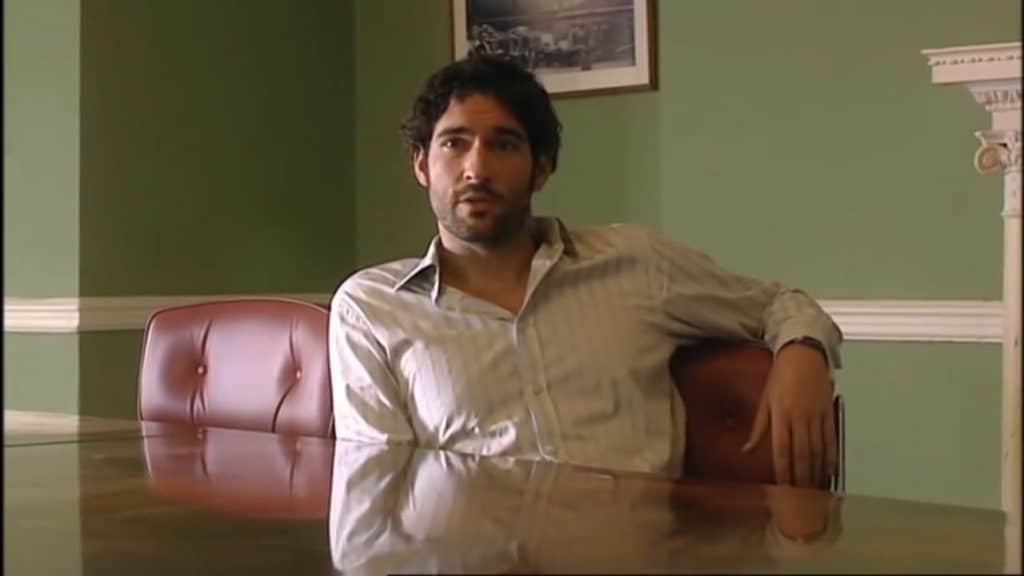 Monday Monday – When a supermarket chain moves their head office to Leeds, it's a bit of adjustment for the staff.
Green Wing – This zany medical comedy features a largely incompetent staff that does very little actual medical work.
Smack the Pony – This British sketch comedy features an all-female cast, including Fiona Allen, Doon Mackichan, and Sally Phillips.
At Last the 1948 Show – This sketch series preceded Monty Python's Flying Circus, and included several cast members.
Sherlock Holmes: The Classic Collection – This colorised version of the Sherlock Holmes saga features Basil Rathbone as Sherlock Holmes.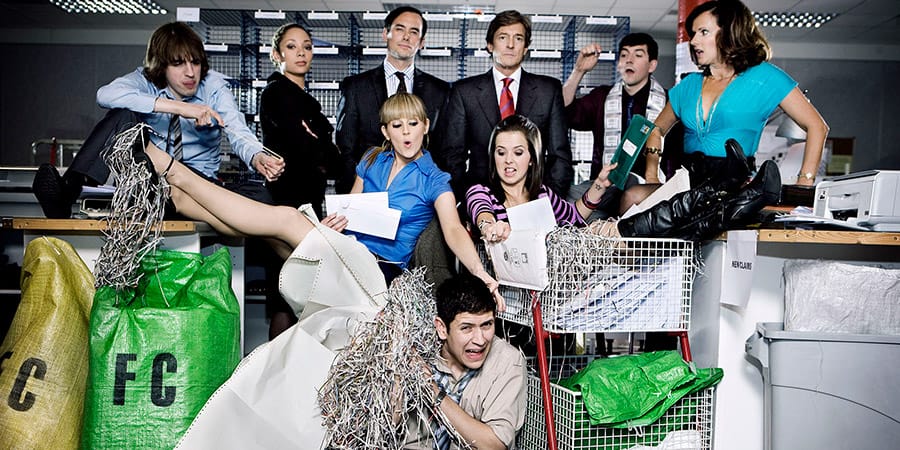 Lunch Monkeys – This workplace comedy focuses on the administrative support staff at a busy law firm.
Bridget & Eamon – Bridget and Eamon are an Irish couple living with an unknown number of children in the Midlands in the 1980s.
British Thriller and Horror TV Shows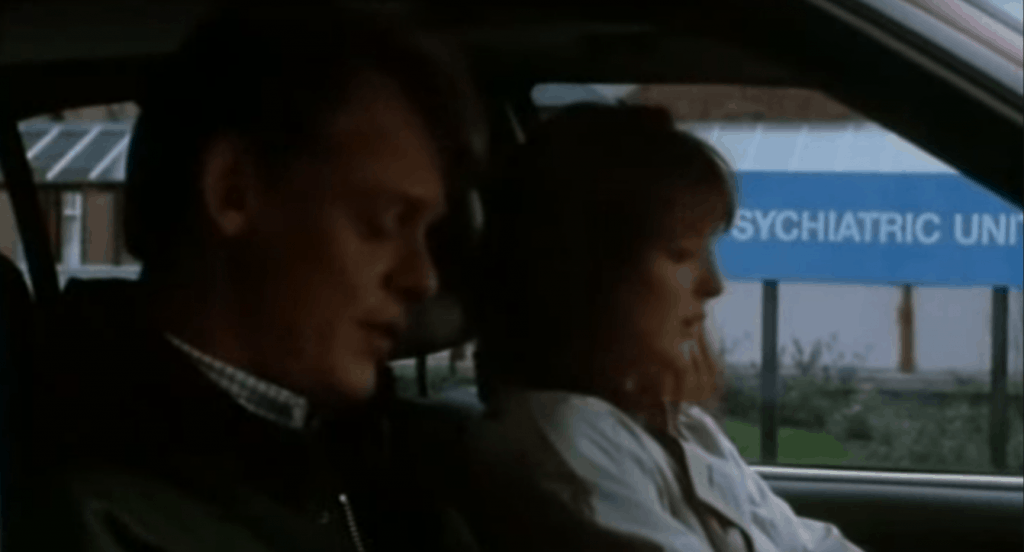 Chiller – Martin Clunes and Nigel Havers star in this horror series about a group of friends who receive prophecies during a seance in the basement of a London cafe.
Hammer House of Horror – This classic anthology series tells tales of mystery, suspense, and horror.
Thriller – This long-running 1970s anthology series includes a few supernatural tales, but mostly a lot of suspense and mystery. It also includes a surprising number of American guest stars.
Tales of the Unexpected – This anthology series features terrifying tales and a variety of well-known Brits, including Roald Dahl and Timothy West (Great Canal Journeys).
The House that Dripped Blood – This anthology series tells four stories about a haunted home in the UK. Christopher Lee and Peter Cushing are featured.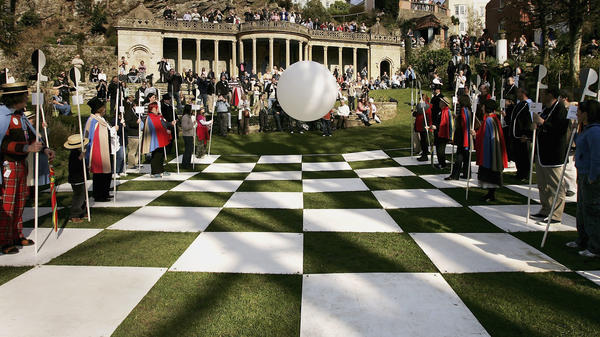 The Prisoner – After leaving the service, a secret agent finds himself stuck in a strange prison known as The Village.
The Saint – Roger Moore stars in this classic TV series about a wealthy adventurer known as The Saint.
One Step Beyond – After a young Englishwoman has terrifying dreams of drowning, her fiance tells her he's booked them a honeymoon trip on the Titanic.
Secret Agent – Patrick McGoohan stars as John Drake, an M9 agent who specialises in handling subversive elements that threaten world peace. Though he travels the world on his adventures, the first episode takes him to the Welsh seaside resort village of Portmeirion.
Nonfiction & Documentary TV Shows on Tubi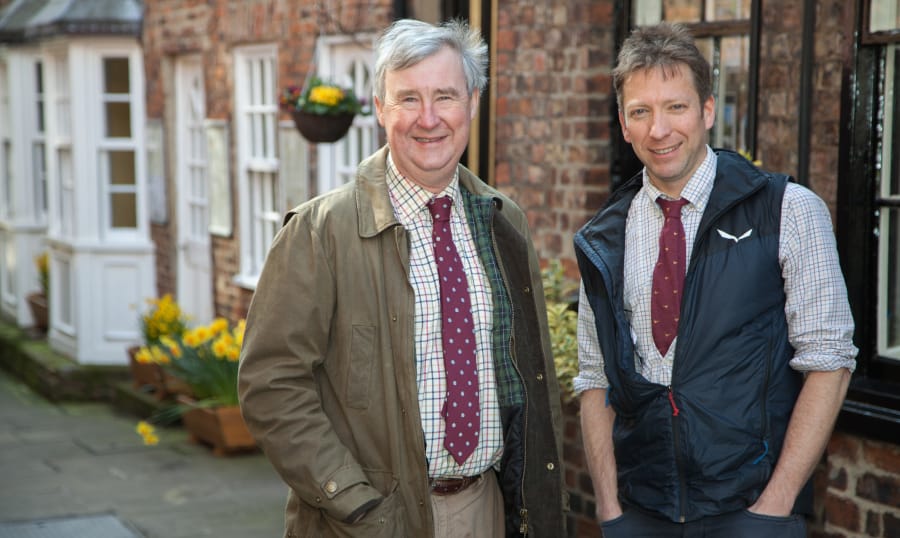 Yorkshire Vet – This series follows Julian, a veterinarian in Yorkshire, the same area that gave us James Herriot and All Creatures Great & Small.
Give a Pet a Home – Amanda Holden (Wild at Heart) stars in this series about celebrities and animal adoption in the UK.
The Dog Rescuers – Alan Davies (Jonathan Creek, QI) appears in this series about dog rescues around the UK.
Supersized Hospitals – This two-part series takes a look at the opening of the New South Glasgow Hospital, the largest medical campus in Western Europe.
Nursing the Nation – This series follows nurses around the UK, taking a look at their day-to-day working lives.
Grime Fighters – This series looks at the people who clean up some of the UK's most disgusting messes.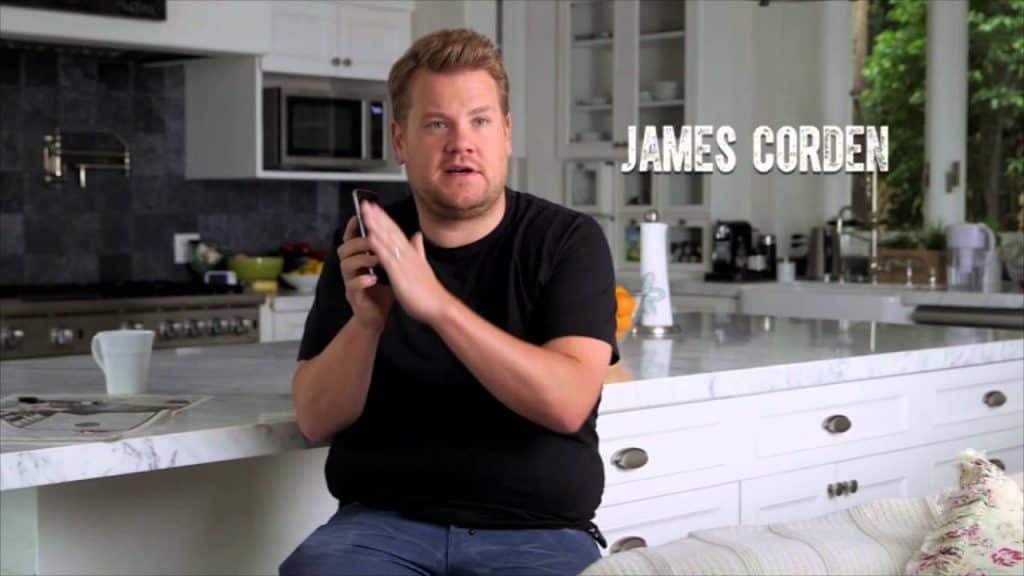 Very British Problems – This hilarious series takes a look at what it means to be British.
One Born Every Minute UK – This series follows families as their children are born.
One Born Every Minute UK: What Happened Next? – This series follows up with families from One Born Every Minute, seeing how life is going for them after the birth of their children.
Ambulance – This series follows the London Ambulance Service as they struggle to prioritize resources for those who need them most.
Street Hospital – This series follows paramedics as they deal with some of the wildest emergencies the UK has to offer – stag parties gone wrong, births in nightclub basements, and so, so many drunks.
The Kangaroo Gang – This two-part documentary tells the story of brazen Australian thieves who moved to London and pulled off a number of high-profile, daring heists.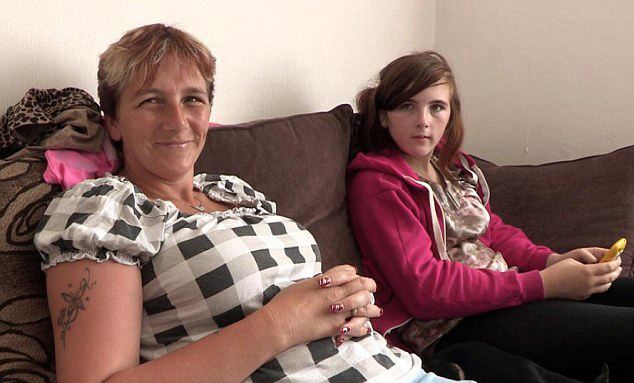 On Benefits & Proud – Though most benefits users are hardworking people in genuine need, there are a few in every society who abuse the system. This is their story.
Boozed Up Brits Abroad – In mainland Europe, British tourists have something of a reputation for being drunk and disorderly. This series follows a number of British tourists as they set out on vacations and stag parties.
Tower Block Kids – In an attempt to house their poor, the UK built more than 4000 bleak tower blocks. This is the two-part story of kids growing up in those buildings.
Kids on the Edge – This three-part series takes a look at families involved with the Tavistock Gender Identity Development Service, the NHS's gender identity clinic for children with gender dysphoria.
The School – This award-winning documentary takes a look at the issue of school discipline.
Personal Services Required – Two well-off families seek someone to manage their households.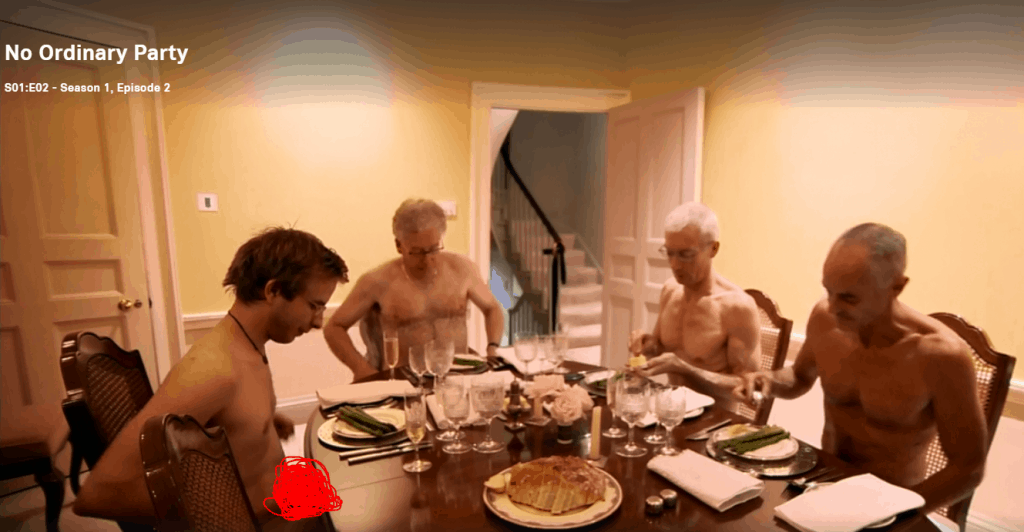 No Ordinary Party – This series takes a look at incredible and extreme parties in the UK – including a puppy party, a naturist party, and a festish party in Edinburgh.
At Your Service – This documentary series takes a look at people who specialise in the lost art of service and hospitality. Though it's set in Ireland, it's part of the British Isles – so we're including it.
Lily Allen: From Riches to Rags – This reality series follows Lily Allen as she works to open a vintage clothing shop.
Booze Britain – In this series, the cameras follow hard-drinking Brits in a variety of locations, including Newcastle and Isle of Man.
Extreme A&E – This graphic series follows top paramedics as they deal with major emergencies.
Baby Hospital – This British reality series takes a look at growing families in a variety of different situations.
Baby Baby – This documentary series follows couples as they bring multiples into the world.
Get a Life – This series aims to help people with basic life skills like confidence, flirting, style, and courage.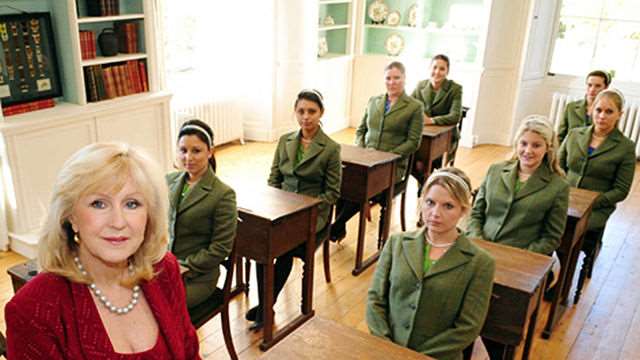 Ladette to Lady – This series follows a group of young women as they attend a finishing school to teach them proper etiquette, deportment, and elocution.
Thelma's Big Irish Communions – A dressmaker explores the world of Irish Catholic Holy Communion celebrations – and the dresses that go along with it.
Designer Darlings – This series follows the Bassi family as they run a business selling expensive clothing to parents who don't mind spending a fortune to keep their kids looking fashionable.
The Bridal Coach – A former model and current bridal coach helps a number of British brides-to-be as they prepare for the big day.
Spendaholics – This show follows a variety of Brits with major spending problems and the debt to match.
The Shelbourne Hotel – This reality series takes a look at what goes on behind the scenes of an upscale hotel.
Retail Therapy – This series follows Brits who need serious help as they embark on a shopping excursion.
Married to a Celebrity – This series takes a look at the worst things about being married to a celebrity.
Trouble in Poundland – The modern economy challenges businesses of all types, and this series looks at what Poundland is doing to survive.
Park Life: London – This program takes a look at London's Hyde Park through the seasons.
British Cookery Shows on Tubi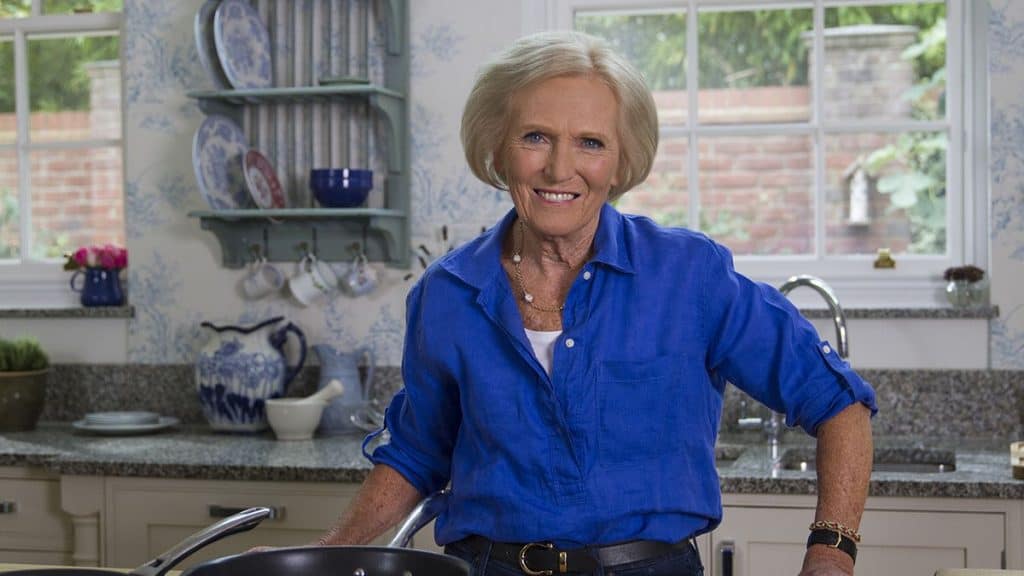 Mary Berry's Absolute Favourites – Mary Berry shares some of her very favourite recipes and entertaining tips – and episode 5 includes a visit to Doc Martin hot spot Port Isaac in Cornwall.
Mary Berry's Foolproof Cooking – Mary Berry offers tips and demonstrations for simple, foodproof recipes anyone can attempt.
My Life on a Plate – A variety of notable Brits take a look back at their lives and the foods that accompanied them.
Hell's Kitchen – A group of chefs and restaurateurs compete to impress Gordon Ramsay.
Kitchen Nightmares – Chef Gordon Ramsay attempts to help struggling restaurants around the world.
Restaurant in Our Living Room – In each episode, two couples turn their homes into restaurants and compete for the best takings.
The Story of Tea: The History of Tea & How to Make the Perfect Cup – Though it's a single-episode documentary, we thought this one worthy of inclusion. It's a great look at the history and appeal of tea.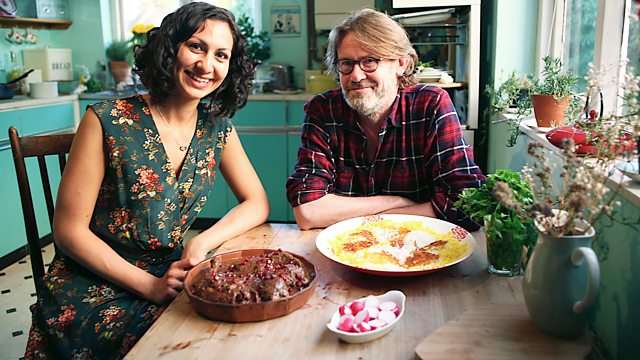 Nigel Slater Eating Together – Nigel Slater explores modern British home cooking with basics like noodles, soup, custard, and hotpots.
James & Thom's Pizza Pilgrimage – James and Thom travel around Italy to learn about pizza, and even sell a bit of it on the street in London.
James Martin's United Cakes of America – British chef James Martin travels the United States in search of cake.
James Martin's Mediterranean – James Martin shows off what might be the best job in the world as he sails around the Mediterranean and eats…a lot.
James Martin Home Comforts – James Martin tackles cool weather comfort foods – including jacket potatoes and Toad in the Hole.
Modern Irish Food: Kevin Dundon – While there's just one episode of this one, it's great if you want to learn how to tackle oven baked lobster with mustard cream sauce, seared fillet beef and blue cheese salad, apple tart, or potato pie.
British Home & Garden Shows on Tubi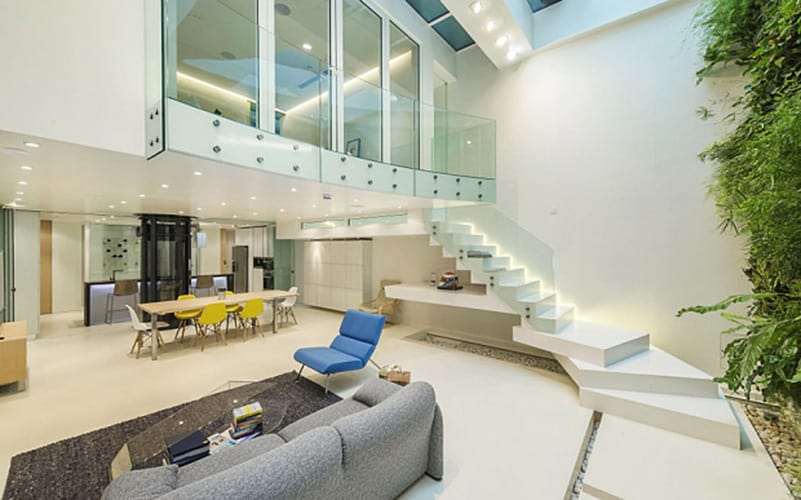 Millionaire Basement Wars – In the increasingly crowded and expensive City of London, many homeowners are building down rather than up. The construction of large and eloborate basements is both noisy and time consuming, making life miserable for neighbours.
Location, Location, Location – Kirstie and Phil help Brits find homes in locations that include the East Midlands, Brighton & Sussex, North London, and Tees Valley.
Home of the Year: Ireland – This series travels around Ireland to look at the unique ways people have made their houses into homes.
The House that 100k (GBP) Built – Homes are expensive in the UK, but this series takes a look at people building homes from scratch – and on a budget.
The House that 100k Built: Tricks of the Trade – This series takes a look at some of the low-cost building and renovation methods used to create really amazing spaces on a budget.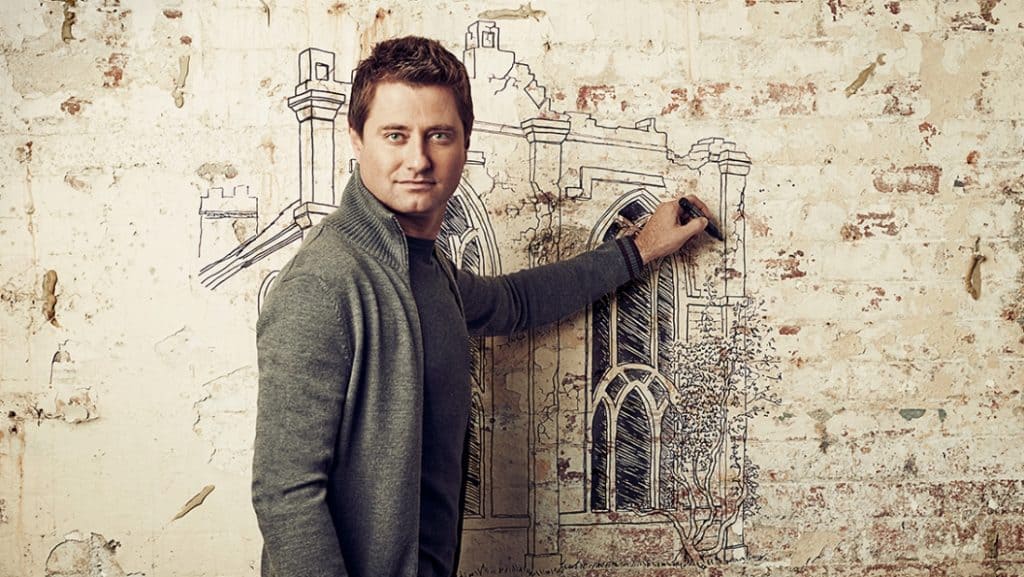 Restoration Man – Architect George Clarke helps people all over the UK as they take on ambitious renovations and transformations of unique and historic spaces.
Restoration Man Best Builds – George Clarke looks at a number of his favourite dramatic building transformations, including old churches, industrial conversions, and towers – including one in the Outer Hebrides islands of Scotland.
Best Laid Plans – Charlie helps couples tackle major home renovations around the UK.
To Built or Not to Build – This series follows prospective self-builders around the UK as they work to realise their dream homes.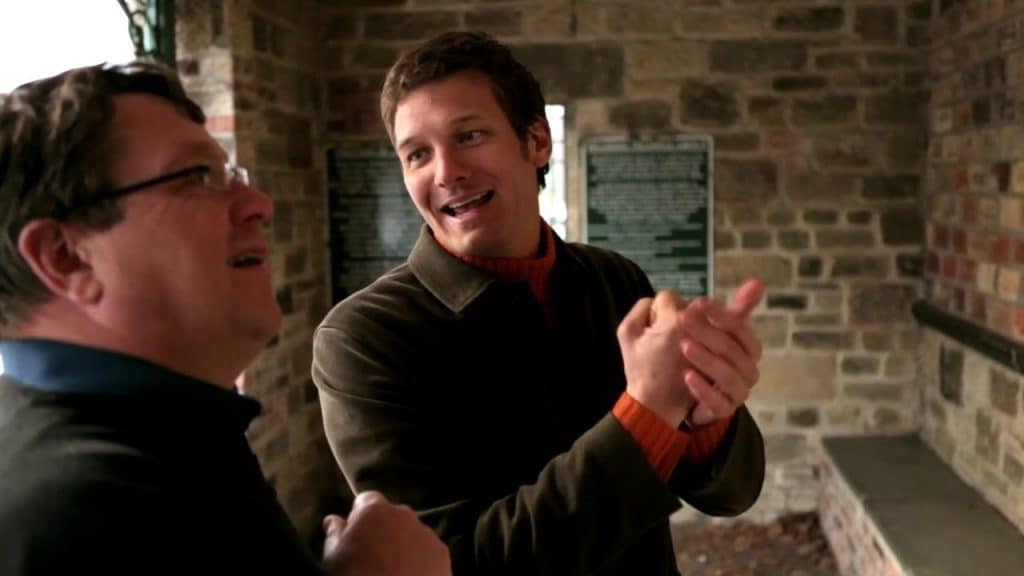 Brick by Brick: Rebuilding Our Past – Dan Cruickshank and Charlie Luxton follow along with the reconstruction of historic British buildings.
First Homes – This series focuses on first-time homebuyers around the UK, with locations including Glasgow, Chester, and Northampton.
Build a New Life in the Country – This series follows families as they relocate to the countryside and build new lives.
Build a New Life in the Country Revists – This programme is a follow-up to the last entry on this list, revisiting families who have relocated to the British countryside.
Make My Home Bigger – Jonnie Irwin follows along as people seek to enlarge their homes.
What the Neighbours Did – This show follows Brits as they renovate spaces in their homes.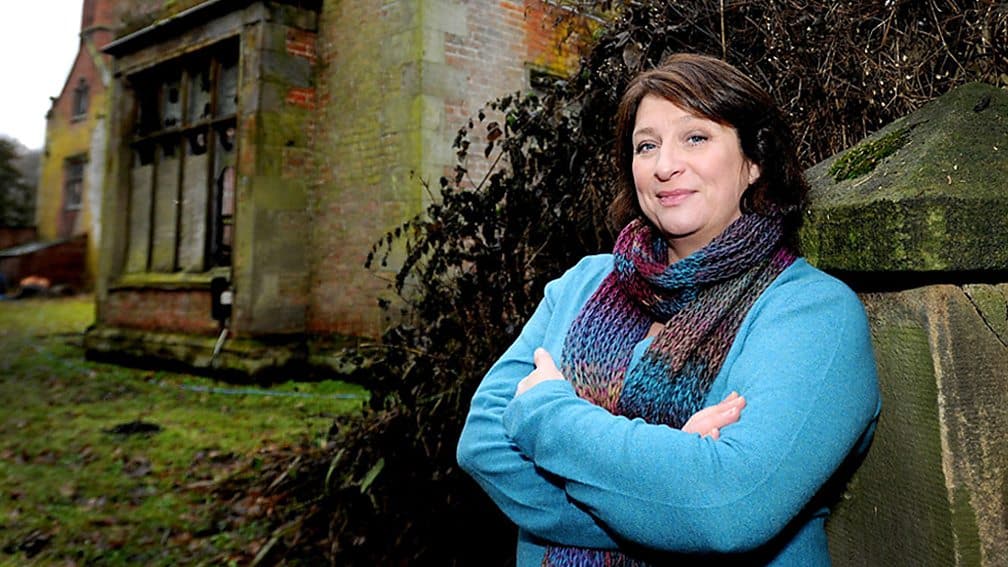 Restoration Home – Actress Caroline Quentin (Jonathan Creek, Blue Murder) hosts this series about restoring neglected historic homes around Britain.
Project Restoration – This series follows a variety of restoration projects around the UK.
Nick Knowles: Original Home Restoration – This series follows families as they renovate their historic homes.
Young, Rich, and Househunting – This house hunting show focuses exclusively on young buyers at the upper end of the British home market. These lucky buyers are largely financed by relatives, and most fail to appreciate it.
Getting the Builders In – In this series, teams of builders pitch to win a variety of construction and renovation jobs.
Room to Improve – This Ireland-based series follows a variety of housing situations, including people seeking to downsize, upsize, and renovate.
My Flat Pack Home – This British series takes a look at unusual prefab homes and the people who buy them.
Honey, I Bought the House – Couples hunting for a home allow one members of the couple to make the final property decision.
Design Doctors – British couples get design help in this reality series.
What's Your Favourite British TV Show on Tubi?
Have you watched any of these British shows on Tubi? Which one's your favourite? Share in the comments!
Save it to Pinterest!