Will There Be a Season 14 of Murdoch Mysteries?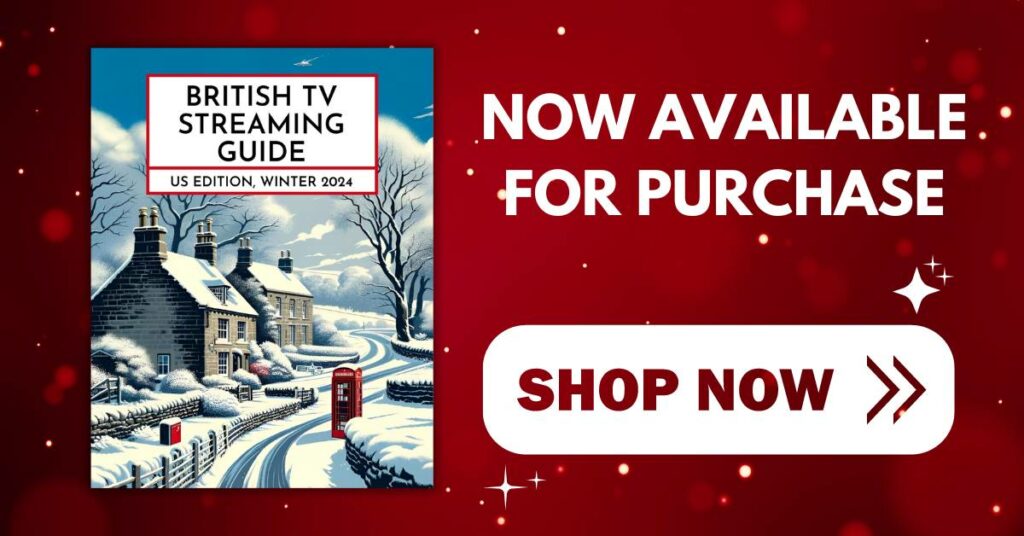 The British TV Streaming Guide: US Edition, Winter 2024 is now available. Get yours HERE.
In some cases, we earn commissions from affiliate links in our posts.
Last Updated on May 10, 2020 by Stefanie Hutson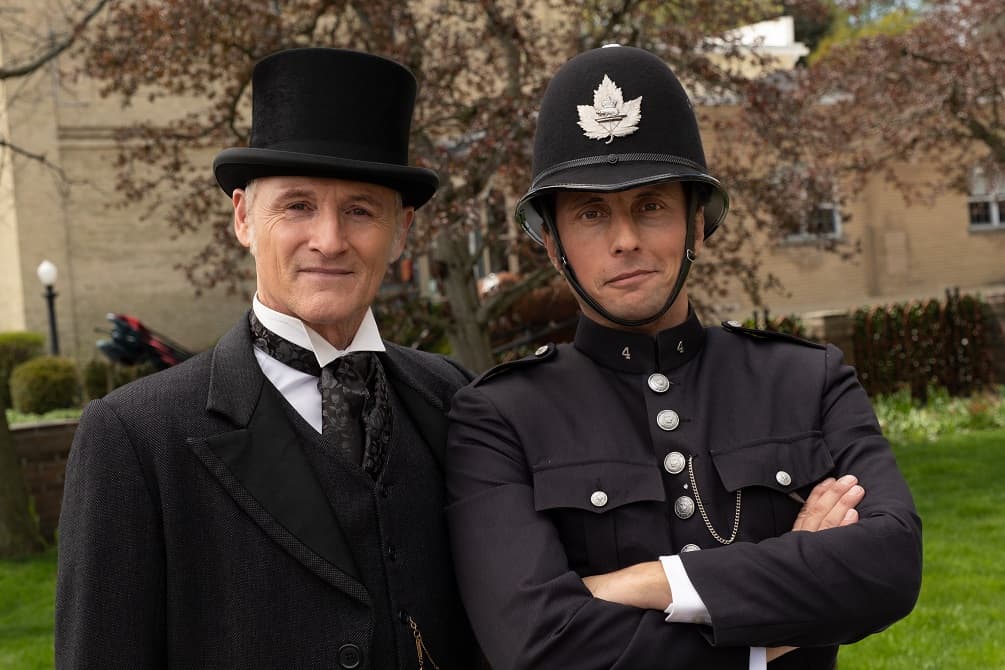 Great news for fans of Murdoch Mysteries! The series WILL be returning for Season 14, though the precise details are a bit murky right now.
Murdoch Mysteries: Will There Be a Season 14?
Yes! The official Murdoch Mysteries Facebook page announced on May 10th, 2020, that the show had been renewed for Season 14. The new season will eventually air on CBC Television in Canada.
Though there's been no official word on a US streaming partner, our best guess would be Acorn TV, since that's where Season 13 premiered in 2019-2020.
We're not sure where it will air in the UK, but you can find older episodes on Alibi Channel and Drama channel. They're also available for purchase on Amazon HERE.
When Will Season 14 of Murdoch Mysteries Premiere?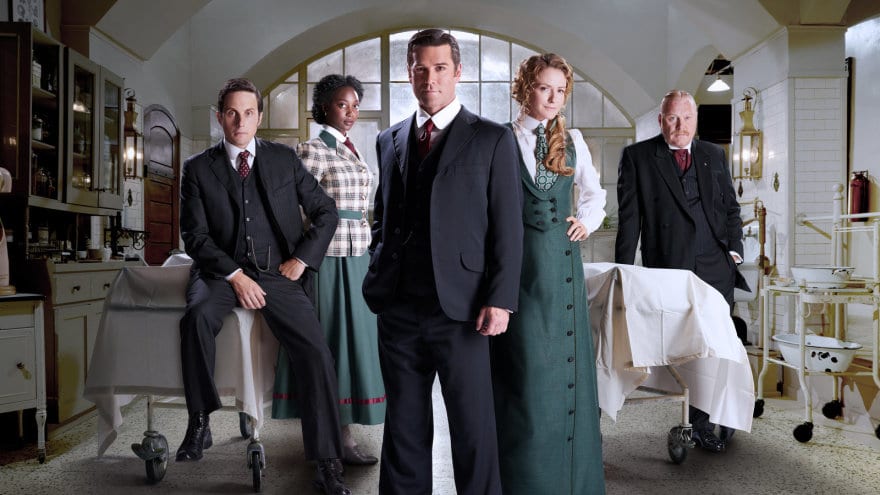 Given the current world health crisis, it's hard to say when filming will proceed and the new episodes will air. I don't think anyone can give an accurate estimate at this point, but we'll certainly keep you posted as we know more.
While You Wait: The Murdoch Mysteries Activity Book
Recently, the folks behind Murdoch Mysteries put out a free activity book for fans of the series. Though the puzzles are a bit more basic than the ones in our British Mystery Variety Puzzles book (subtle plug, right?), it's completely free and loads of fun. You can check it out HERE.
What is Murdoch Mysteries About?
In case you found your way here via social media or email and you're not sure what Murdoch Mysteries is about, you're in for a treat. The Canadian series is based on the Detective Murdoch novels by Maureen Jennings, and it stars Yannick Bisson as William Murdoch, a Toronto detective working at the end of the 19th century.
If you're in the US and you watch Ovation, you may have spotted this one under the title "The Artful Detective".
Detective Murdoch is unusual for his time because he embraces early forensics techniques to solve crimes – fingerprinting, blood testing, surveillance, and trace evidence. In some cases, he goes a bit MacGyver and creates "modern" tools by hacking together devices available in his time period. It's a fun twist that adds a little something extra to the traditional detective format.
Want to give the series a try? In the US, you can watch it HERE on Acorn TV. You can check out the trailer for the most recent series (Season 13) below:
Who Stars in Murdoch Mysteries?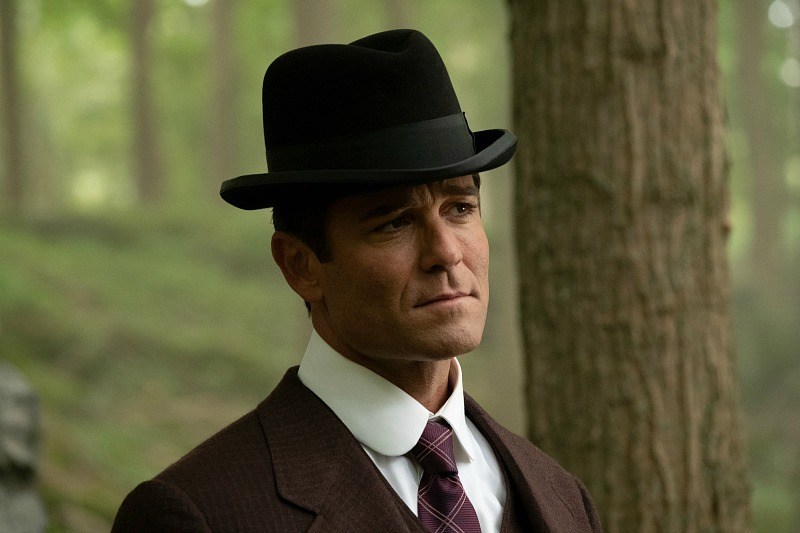 Aside from lead Yannick Bisson as William Murdoch, there's a strong cast of characters helping him out. His associates include Constable George Crabtree (Jonny Harris, Hatching, Matching and Dispatching), Murdoch's eager right-hand man; Inspector Brackenreid (Thomas Craig, Coronation Street), Murdoch's doubtful but supportive boss; and pathologist-turned-psychiatrist Dr. Julia Ogden (Hélène Joy, Durham County), a formidable woman who shares his passion for forensic techniques and their application to crime solving.
Read the Detective Murdoch Books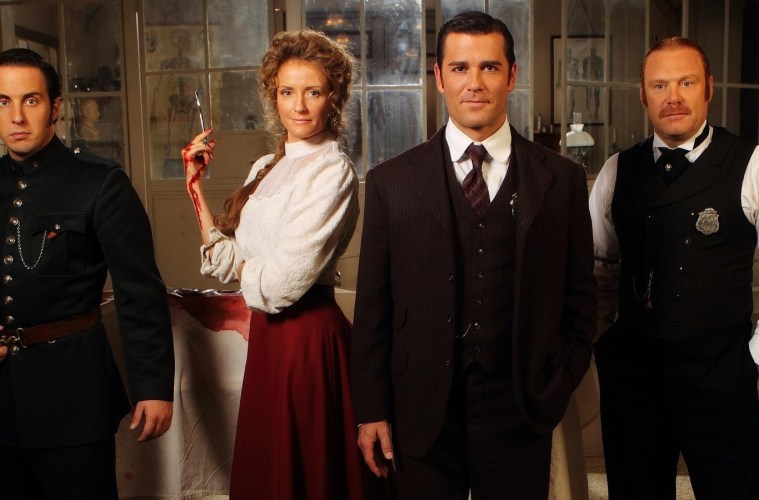 If you haven't already, we strongly recommend checking out the Detective Murdoch books by Maureen Jennings. As with many series, the books offer depth and insight (and some story variations) that make it extra enjoyable when you've already seen some of the series.
Though the books came first, the TV series quickly outpaced the release of new novels. To date, there are 8 novels in the series, with the most recent one published in 2017. Jennings is still alive and publishing, now in her early 80s – but her last novel was a 2019 book in a different detective series.
Are You Excited for Season 14 of Murdoch Mysteries?
Are you excited to know the series was renewed for another season? Or do you feel it's worn out its welcome after 13 seasons? Let us know what you think in the comments!