Death in Paradise Season 9: Premiere Date and New Inspector to Replace Ardal O'Hanlon (UPDATED)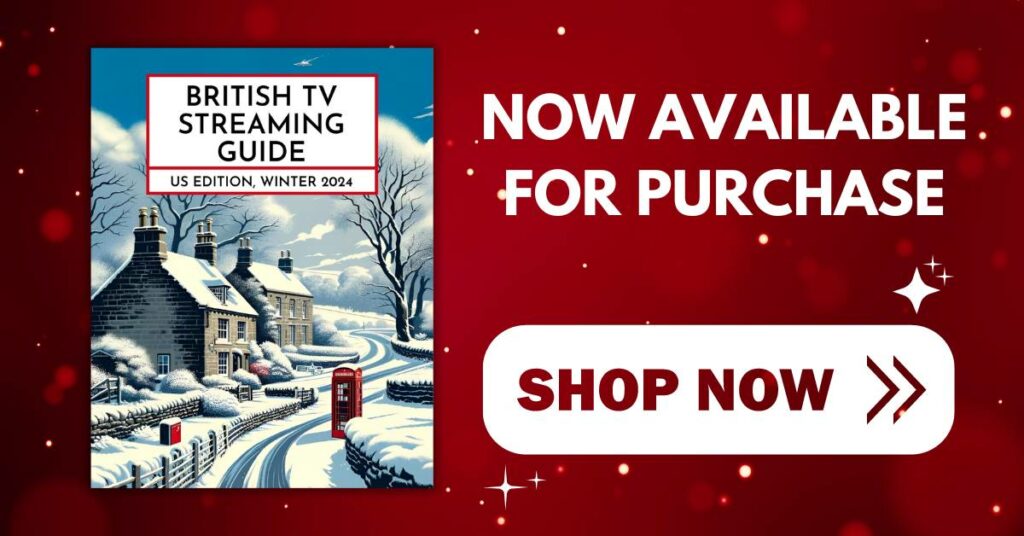 The British TV Streaming Guide: US Edition, Winter 2024 is now available. Get yours HERE.
In some cases, we earn commissions from affiliate links in our posts.
Last Updated on January 23, 2021 by Stefanie Hutson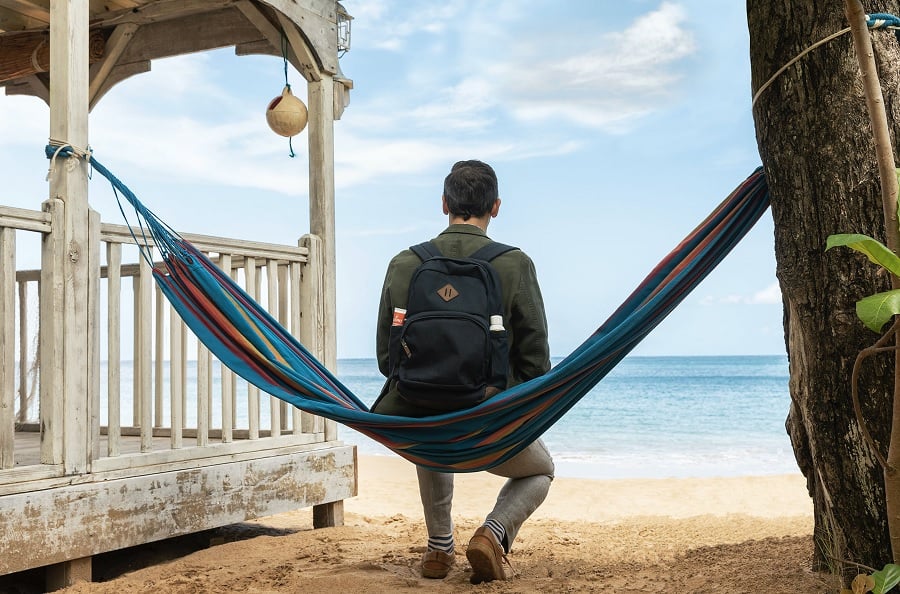 Why Does Death in Paradise Go Through So Many Inspectors?
Fans of this light mystery know all too well that they can't seem to hold onto DIs. In Seasons 1-3, Ben Miller (The Worst Week of My Life) played DI Richard Poole for 17 episodes. He was then replaced by Kris Marshall as DI Humphrey Goodman, who led investigations on Saint Marie until Ardal O'Hanlon took over as DI Jack Mooney in Season 6. Now, ahead of Season 9, the BBC has announced there will be a new inspector in town.
While the show is enormously popular and working on a beach sounds like a dream, the reality is that filming Death in Paradise is actually really hard. Actors have lives outside of television, and spending summer after summer filming so far from home can take a toll. The island heat and humidity can also be quite strange to native Brits accustomed to milder climates.
Upon his departure, Ardal O'Hanlon said:
I've spent the last four summers in Guadeloupe playing DI Jack Mooney (solving over 20 murder cases in my time there!) It's been a hugely rewarding and unforgettable experience, working with incredibly talented actors, directors and crew while discovering a magical part of the world. However, it's time to move on and explore other opportunities – preferably nearer the Arctic Circle. I'm confident that Death in Paradise will go from strength to strength and viewers will share my enthusiasm for Jack's successor!
Executive producer Tim Key hinted at a bittersweet or even sad departure, saying, "I don't think there will be a dry eye in the house."
Who is Replacing Ardal O'Hanlon as the New Inspector on Death in Paradise?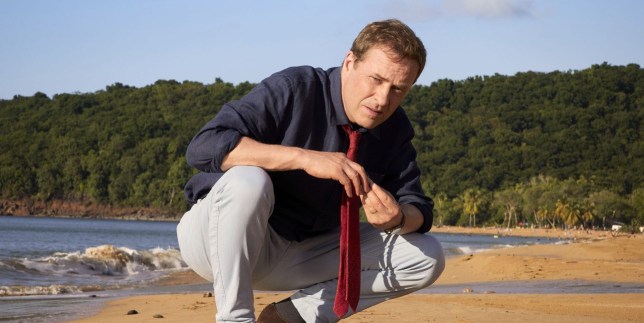 For now, a single image released by the official Death in Paradise Twitter account is the only clue as to who will be replacing Ardal O'Hanlon as the new inspector on Saint Marie. Based on the photo, it's probably a safe assumption the new DI will be male (though I suppose you can never be 100% sure). Many readers are guessing Ralf Little, but others have guessed Christopher Eccleston, Alexander Armstrong, Daniel Craig, and Mathew Horne.
Though it will likely be a couple more months before we know for sure, we encourage you to submit your guesses in the comments – it will be fun to see all the possibilities.
Greetings from the Caribbean!

Here's a sneak peek of the new D.I taking over from Ardal O'Hanlon to unravel the island's murder mysteries.

Who do you think will be playing him? Answers on a postcard, please! #DeathInParadise coming to @BBCOne in 2020. pic.twitter.com/GgiOXMxqYj

— Death in Paradise (@deathinparadise) October 18, 2019
Who is Ralf Little?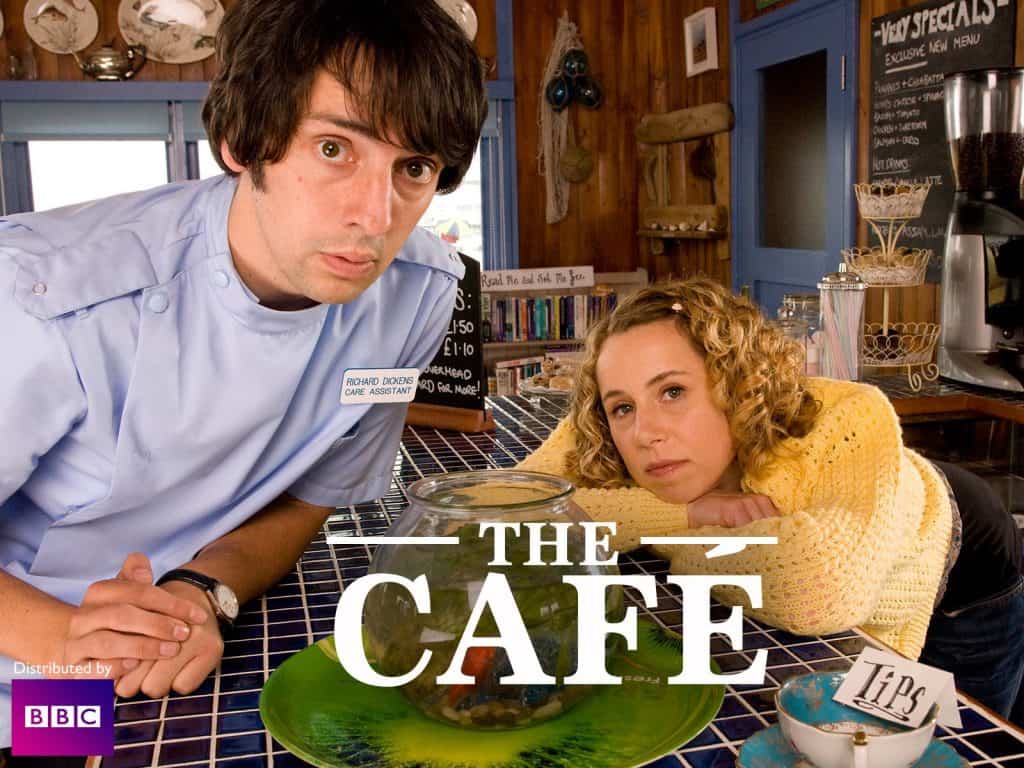 Ralf Little is an actor, producer, writer, and semi-professional footballer from Greater Manchester in England. He's best known for The Royle Family and Two Pints of Lager and a Packet of Crisps, but he also wrote and starred in the delightful quiet comedy The Cafe, about a small group of friends and family in the seaside town of Weston-super-Mare. It's a bit like Gavin & Stacey on tranquilizers, but it has a lovely warmth to it.
Little does seem to have roughly the right age, experience level, and popularity to score a role like this one. Daniel Craig seems an unlikely choice given his popularity, and Eccleston seems lankier than the fellow in the teaser photo. As for the others, who knows – but we'll know soon enough.
When Does Season 9 of Death in Paradise Start?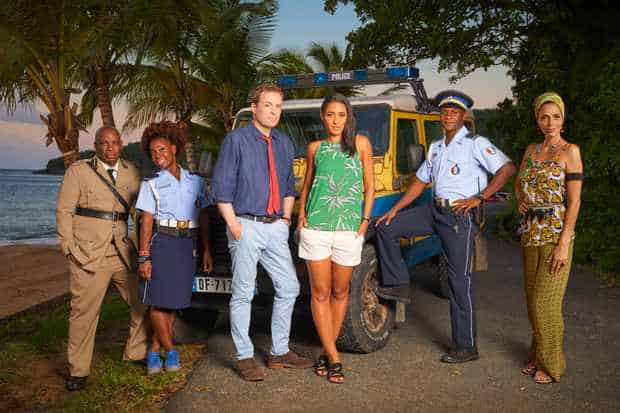 Season 9 began on 9th January in 2020 on BBC One in the UK, dropping one new episode each Thursday night until 27 February. As with other series, there will be 8 episodes in Series 9.
Season 9 is now on BritBox in the US, and you can view it HERE. It's also available for purchase.
What's Happening in Season 9 of Death in Paradise?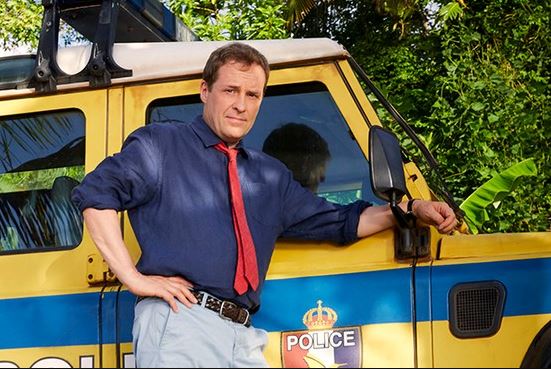 Episode 1 kicks off when New Year's Eve celebrations are cut short by a stabbing. In Episode 2, a celebrated artist is poisoned in her studio in unusual circumstances. DI Jack Mooney continues through the first few episodes, with Ralf Little's character taking over midway through the season.
We also know that actor Aude Legastelois has been promoted to full-time cast member with her character Madeline Dumas, and she really does come into her own in Season 9.
Along with O'Hanlon and Legastelois, other returning cast members include Tobi Bakare as Officer JP Hooper, Shyko Amos as Officer Ruby Patterson and Don Warrington as Commissioner Selwyn Patterson.
Will You be Watching Season 9 of Death in Paradise?
Will you be tuning in for Season 9 of Death in Paradise? Have you even managed to catch Season 8 yet? We're hoping that someday soon, they both show up on BritBox so everyone can enjoy a nice long binge watch.
Save it to Pinterest!