New British TV Shows on BritBox: December 2019 Premieres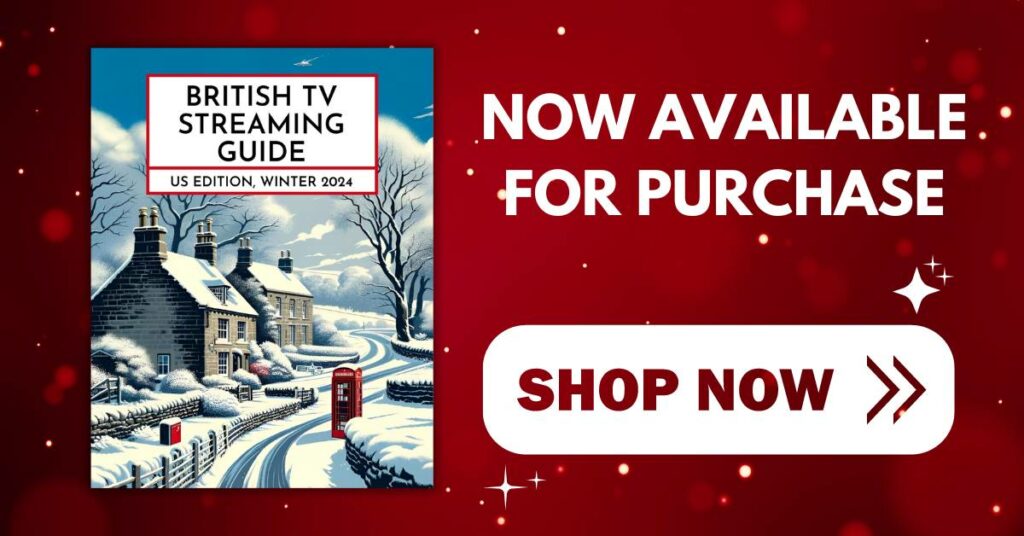 The British TV Streaming Guide: US Edition, Winter 2024 is now available. Get yours HERE.
In some cases, we earn commissions from affiliate links in our posts.
Last Updated on December 1, 2019 by Stefanie Hutson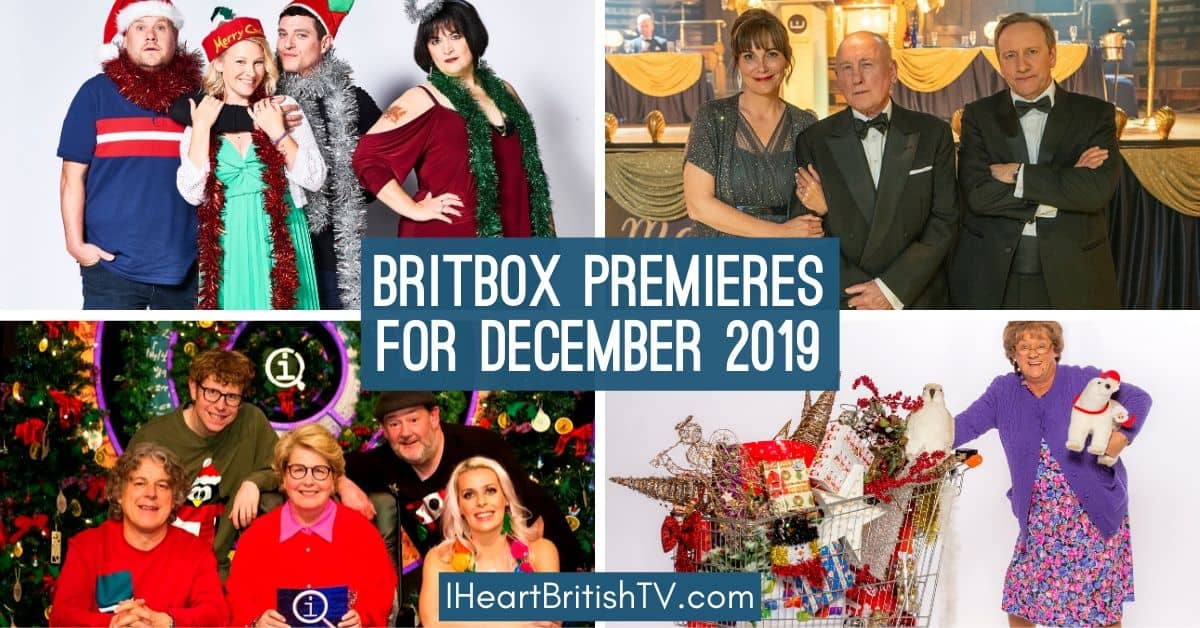 We're now well into the Christmas season, and you know what that means – loads of extra time to watch British TV while cooking, cleaning, avoiding the cold, and generally having more time off work! So far, it looks like it's going to be a pretty light month over at BritBox, save for their Christmas offerings. Like Acorn TV, they'll be airing the Series 21 premiere of Midsomer Murders on December 1st, but otherwise, there's very little scripted television coming to the platform in December.
Of course, the Gavin & Stacey Christmas special will make up for it if you're a fan – it's been a long time since we've seen anything new from the combined minds of Ruth Jones and James Corden!
Don't have a BritBox account? You can sign up for one HERE on their website, or HERE on Amazon Video. If you have a Roku Smart TV, Roku device, Amazon Fire device, or Chrome, you should have no trouble signing up for a direct subscription on their website. If you have a different kind of smart TV, you may find it easier to subscribe through Amazon Video and use the Amazon Video app on your smart TV. Feel free to ask questions in the comments.
New British TV Shows on BritBox in December 2019
December 1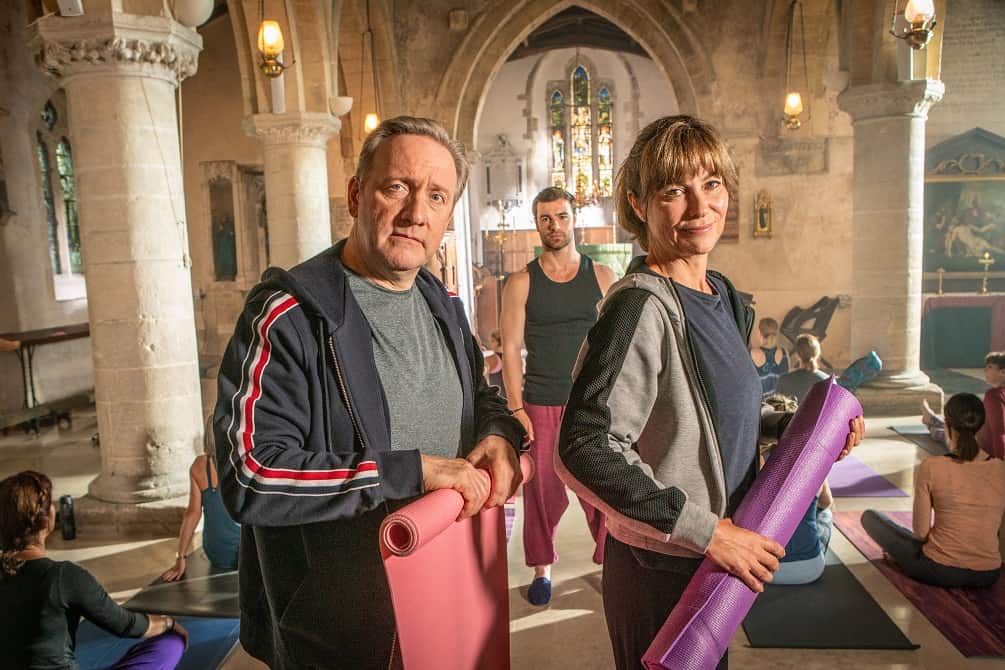 Midsomer Murders, Series 21
Neil Dudgeon is back for another four murder-filled episodes. This season gives us ballroom dancing, robotics, yoga, beekeeping, dolls, and more…
You can check out our review of Series 21 HERE. Or, check out 21 Things You Might Not Know About Midsomer Murders HERE.
December 6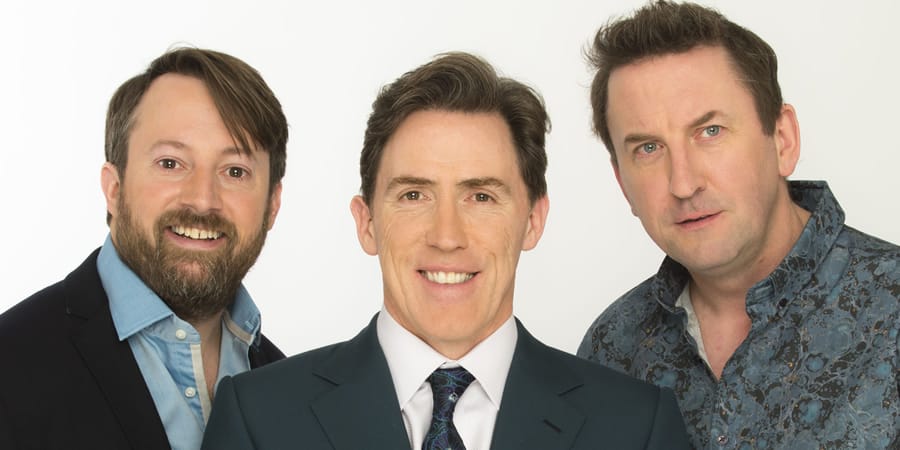 Would I Lie to You?, Season 13
Hosted by Rob Brydon (Gavin & Stacey) and team captains David Mitchell (Peep Show, Upstart Crow) and Lee Mack (Not Going Out), this comedy panel show asks celebrity contestants to bluff about their deepest secrets. The goal is to fool each other about which things are true and which are decidedly not.
December 10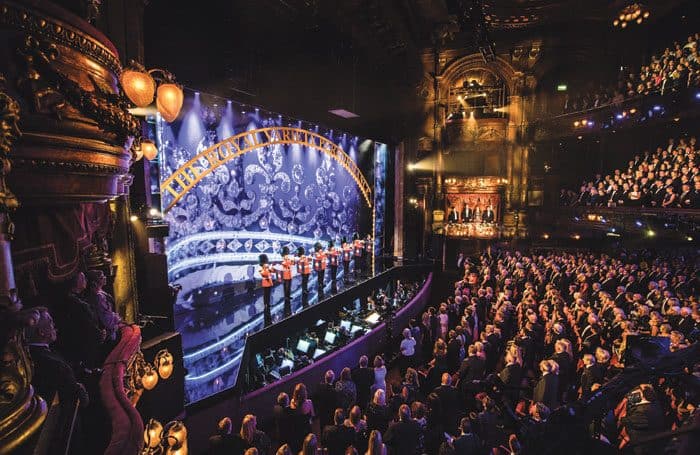 2019 Royal Variety Performance
Since it began in 1912, The Royal Variety Performance has always been attended by some part of the royal family. The 2-hour performance includes comedy, music, dance, magic and other specialty acts. This year's stars include Robbie Williams, Harry Connick Jr., Lewis Capaldi, Mabel, Luke Evans, comedy act Flo and Joan, and classical cellist Sheku Kanneh-Mason (who previously performed at Harry and Meghan Markle's wedding). The evening was hosted by comedians Rob Beckett and Romesh Ranhanathan.
This televised variety show is held annually in London to raise money for the Royal Variety Charity has been watched by over 150 million viewers worldwide, making it the longest-running, most popular variety show in the world.
December 13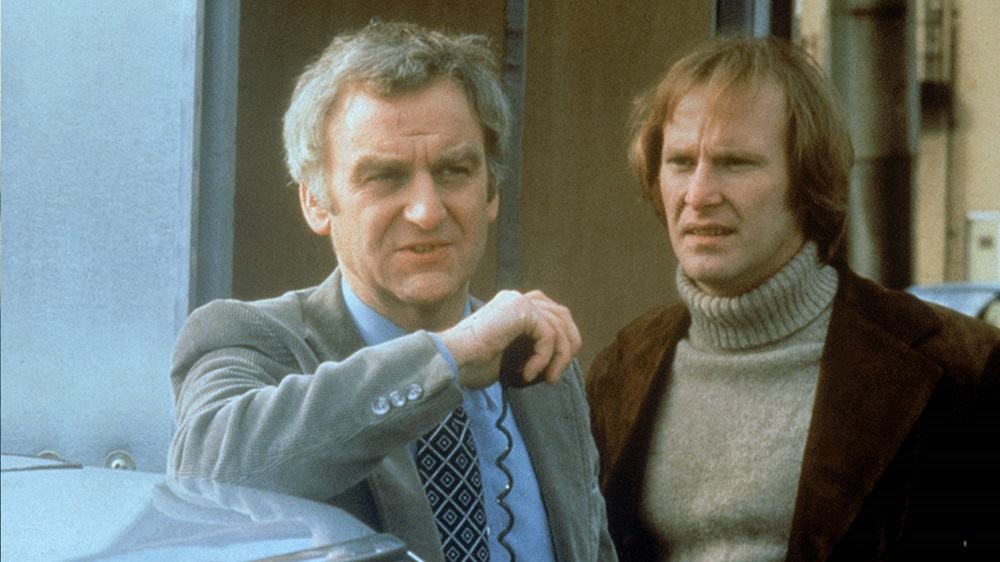 The Sweeney, Series 1-4
Before John Thaw played Inspector Morse, and before Dennis Waterman appeared on New Tricks, they co-starred in The Sweeney. Though obviously a bit dated (it originally aired from 1975-1978), this series is still worth a watch. Thaw was just 33, and Waterman, 27 – it's an interesting look at two guys who would go on to become British favourites.
Groundbreaking at the time, this was one of the first TV portrayals to show British police as ruthless, rule-bending, and fallible. Thaw and Waterman play two members of the Flying Squad, a branch of police that handle armed robbery and violent crimes in London.
December 22: BritBox's Britmas Begins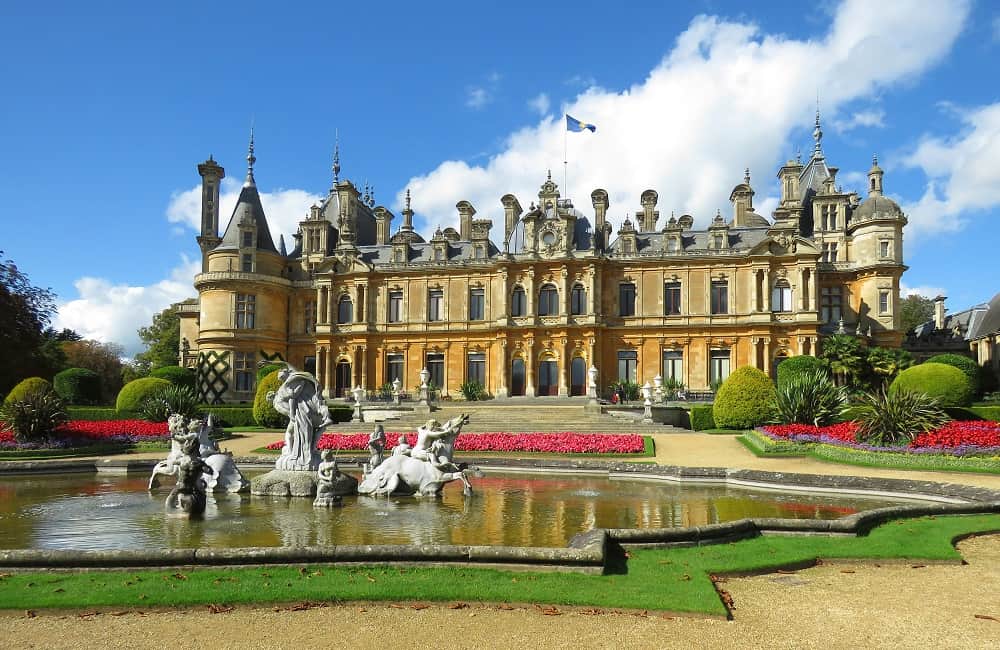 The Lights Before Christmas: Estates Aglow
Stately home fans, rejoice! This original series takes a look at some of the trails that decorate stately homes around the UK, including Waddesdon Manor, Longleat House, and Blenheim Palace. From Queen Victoria's Christmas tree, to the Studley Royal Water Garden, some of the country's best Christmas lights are celebrated in this programme.
December 24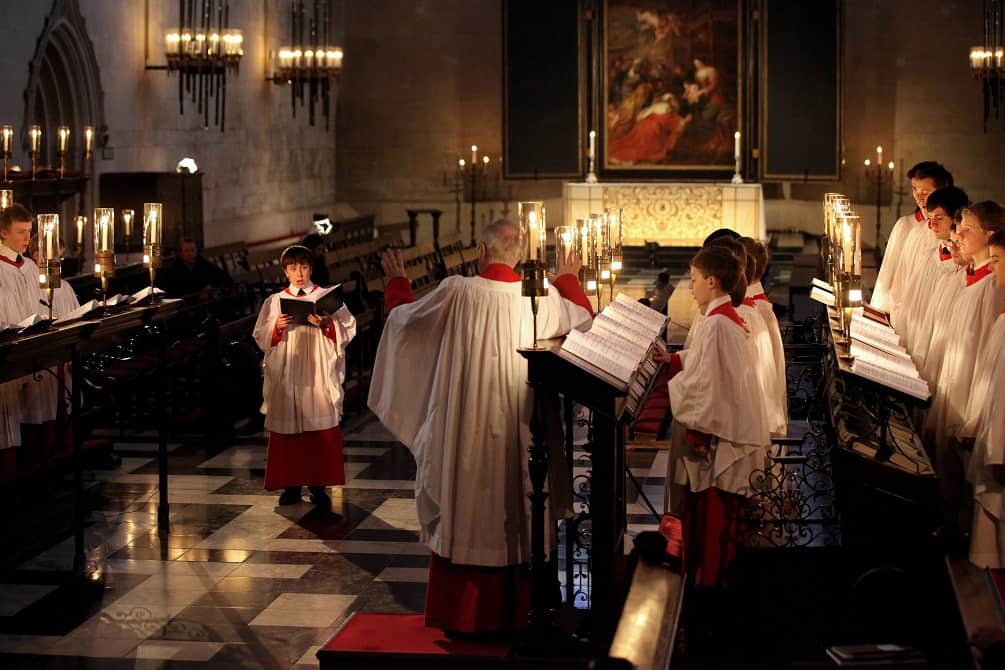 Carols From Kings (BritBox NOW)
A BritBox Christmas season regular event, this world-renowned carols service features the boys' choir from The Chapel of King's College Cambridge. This year, the story of the nativity is told based on the words of the King James Bible.
December 25
Gavin & Stacey, Series 1-3
To go along with the release of the 10-year anniversary special, BritBox is also adding all three seasons of this lovely British comedy classic. Gavin and Stacey tells the story of two young people, one from Wales and one from Essex, whose families and friends are brought together after they meet online. James Corden and Ruth Jones did a wonderful job of creating a fun, quirky series with a lot of heart – and it's a must-watch for any British TV fan.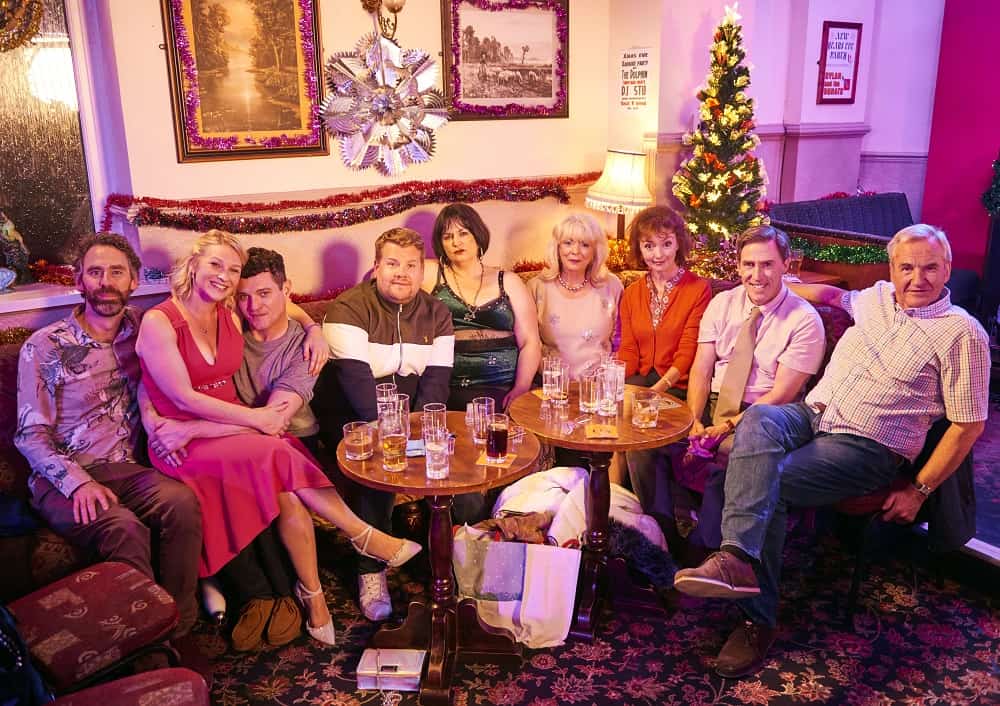 Gavin & Stacey, 2019 Christmas Reunion Special (BritBox NOW)
There are loads of familiar faces in this 10-year reunion special of quirky comedy hit Gavin & Stacey. This time, everyone's headed to Barry for the Christmas holiday. Bryn's cooking dinner for 13, and he's more than a little tense. Gavin and Stacey now have a 10-year-old, and Neil the Baby is 12! The always-bickering Dawn and Pete return with another doozy of a row, and we get another fun song and dance with Smithy and the Shipmans.
You can check out both the first look and the official trailer below. We can't wait!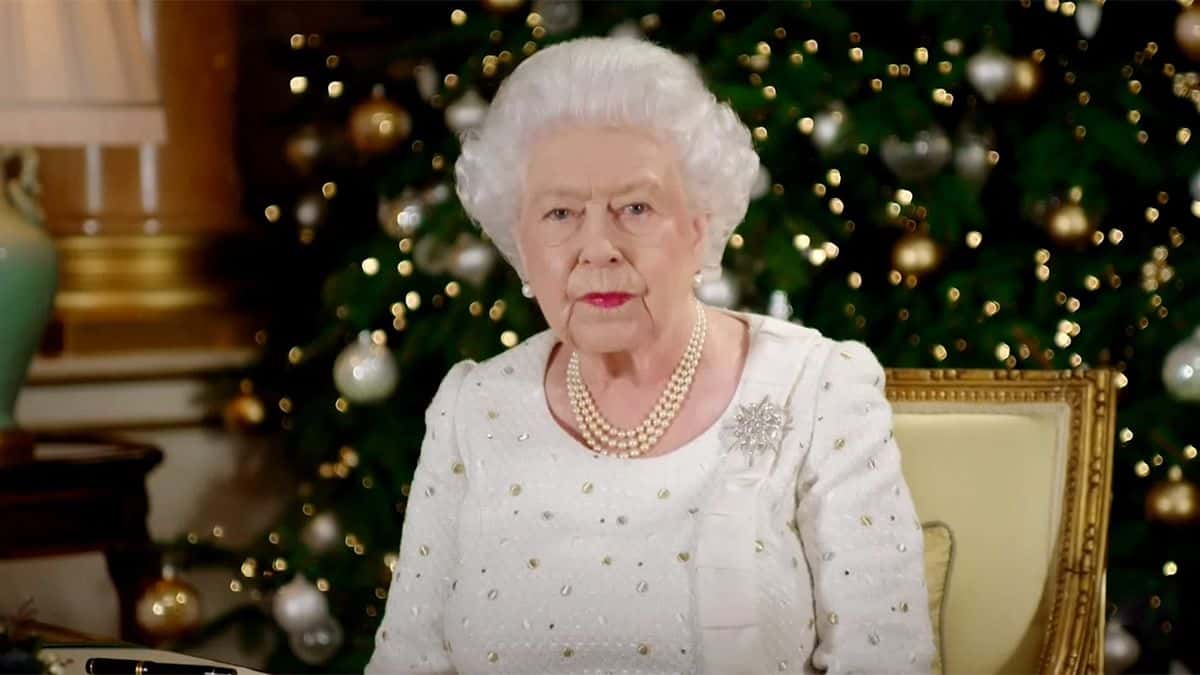 The Queen's Christmas Message (BritBox NOW)
As every good Anglophile knows, the Queen has been delivering an annual Christmas message for longer than many of us have even been alive. Again, BritBox will be extending that tradition to viewers across the pond.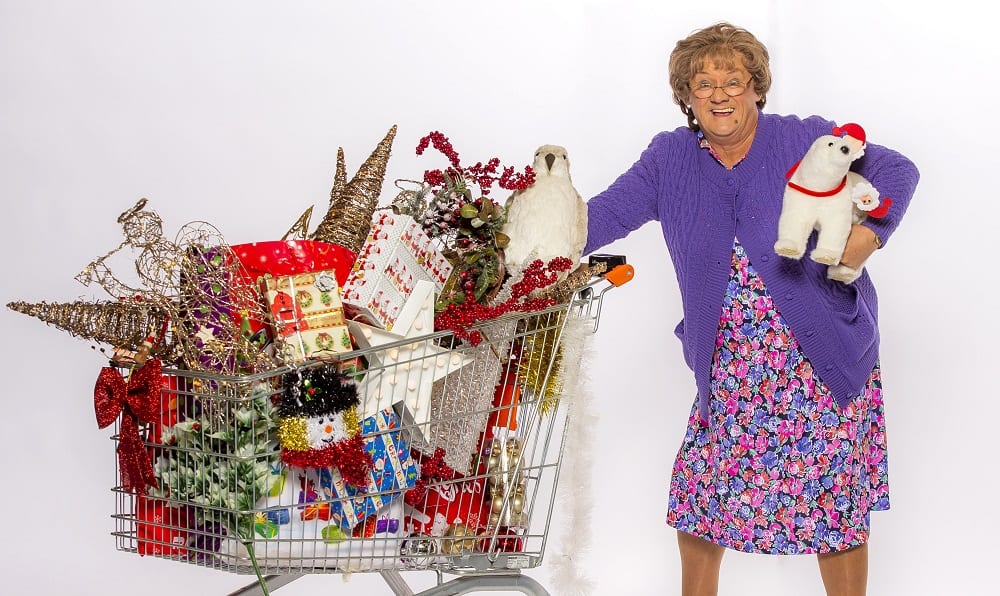 Mrs. Brown's Boys Christmas (BritBox NOW)
In what's become a solid tradition at this point, Mrs. Brown's Boys will bring us another Christmas special featuring Brendan O'Carrol as the boisterous Irish matriarch who loves to meddle.
December TBD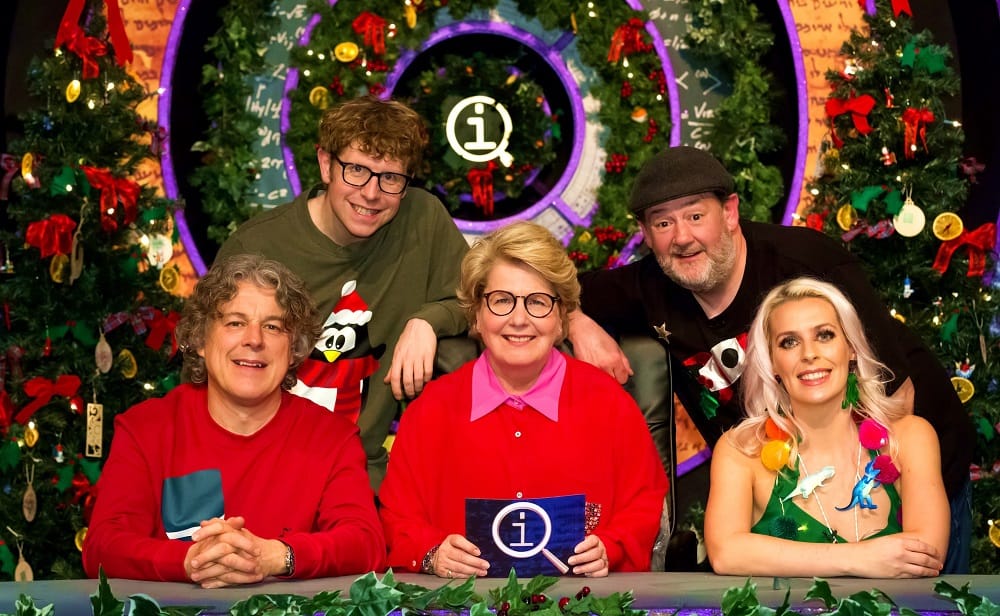 QI Christmas Special 2019
Sandi Toksvig hosts the QI Christmas special, alongside Jason Manford, Romesh Ranganathan, Holly Walsh and Alan Davies. Learn the best way to wrap an awkwardly shaped present and how to get wine stains out of the carpet.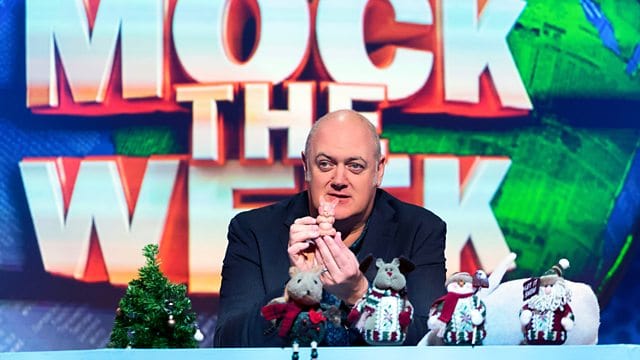 Mock the Week Christmas Special 2019
From the producers of Whose Line Is It Anyway?, the panel show combines the best elements of a panel show with stand-up comedy, as two teams of comedians take a satirical swipe at the news and world events. This holiday-themed episode is hosted by comedian Dara Ó Briain.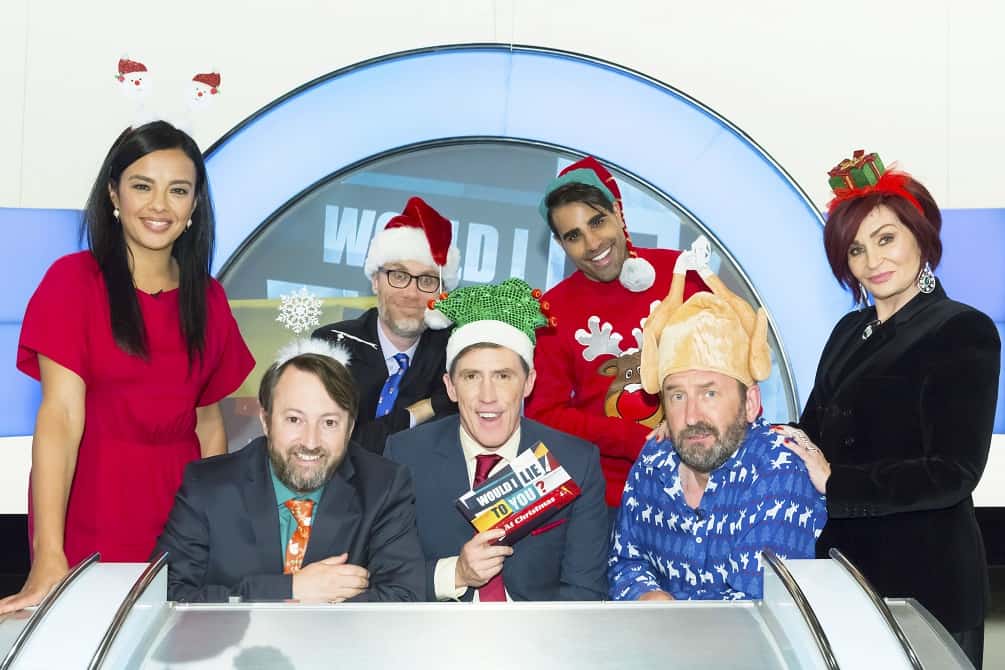 Would I Lie to You? Christmas Special 2019
Lily Allen, Noddy Holder, and David Mitchell attempt to outbluff James Acaster, Sian Gibson, and Lee Mack with Christmas-themed truth and lies in the panel show hosted by Rob Brydon.
Celebrity Mastermind Christmas Special 2019
Hosted by John Humphrys, each episode pits four famous faces against one another in tests of general knowledge, while letting them pick their own 'specialist subject', from Disney movie characters to different types of spiders, you name it. Sometime in December, BritBox will be bringing us a Christmas-themed special episode.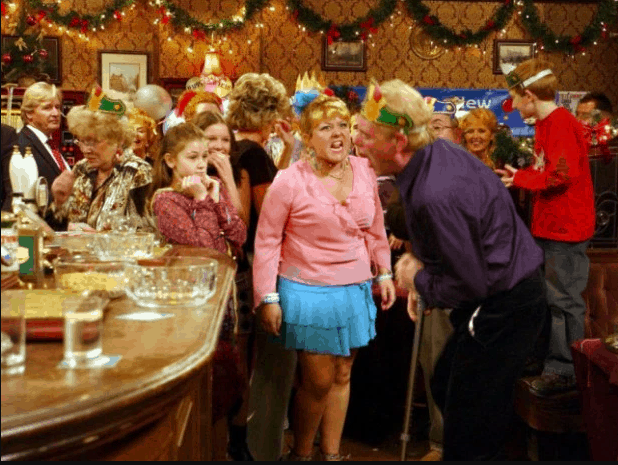 Corrie at Christmas
This year, Coronation Street takes a look back at nearly 60 years of evolving drama. This one-hour special includes intimate interviews with past and present cast members, along with what they're describing as a "Christmas punch that can't be missed".
What Will You Be Watching on BritBox this December?
Which of the December BritBox premieres are you looking forward to? For us, it's all about Midsomer Murders and Gavin & Stacey.
Don't have a BritBox account? You can sign up for one HERE on their website, or HERE on Amazon Video (particularly useful if you prefer to manage subscriptions through Amazon or you don't have a smart TV that supports BritBox).
Save it on Pinterest!