Midsomer Murders Season 21: Premiere Date & Where to Watch It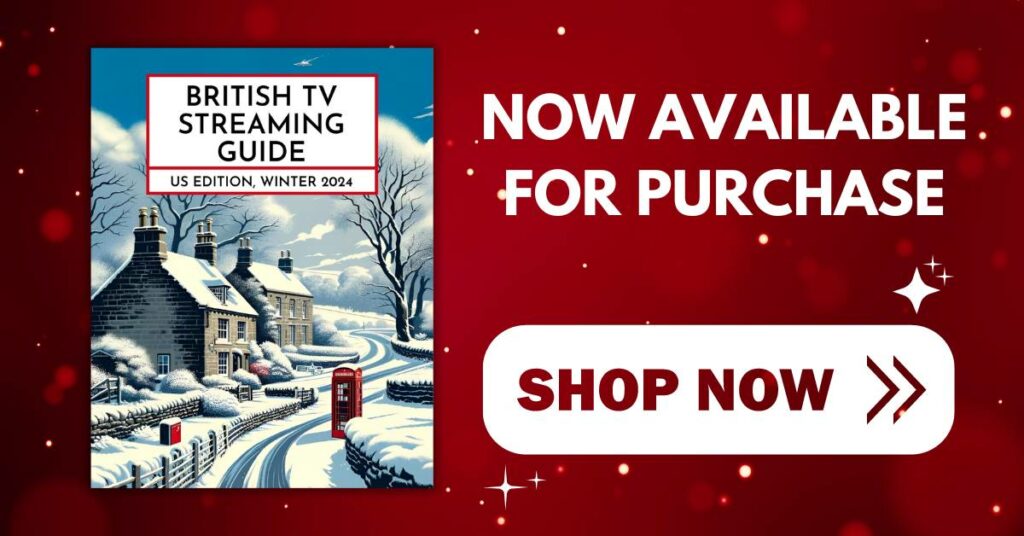 The British TV Streaming Guide: US Edition, Winter 2024 is now available. Get yours HERE.
In some cases, we earn commissions from affiliate links in our posts.
Last Updated on September 5, 2019 by Stefanie Hutson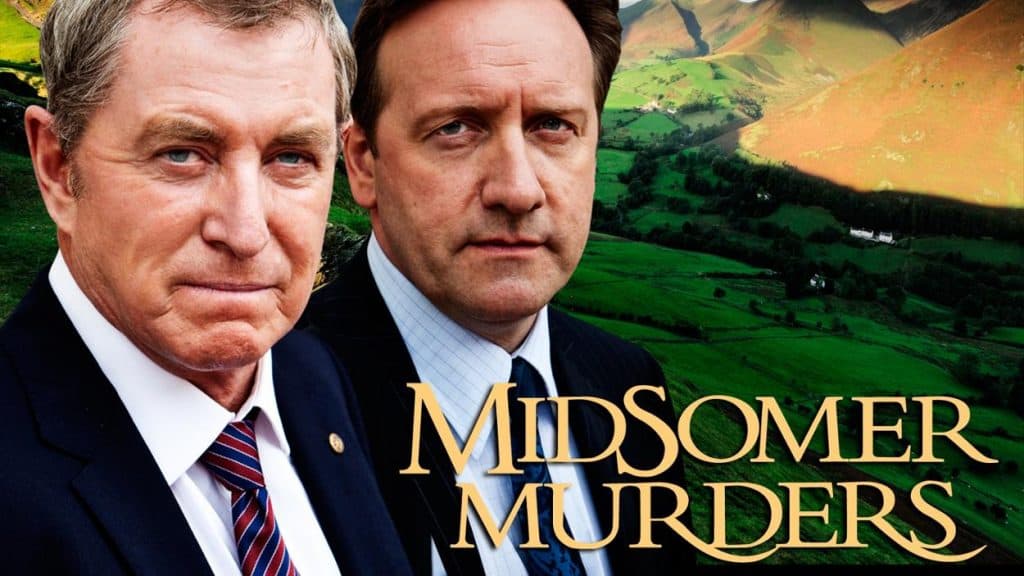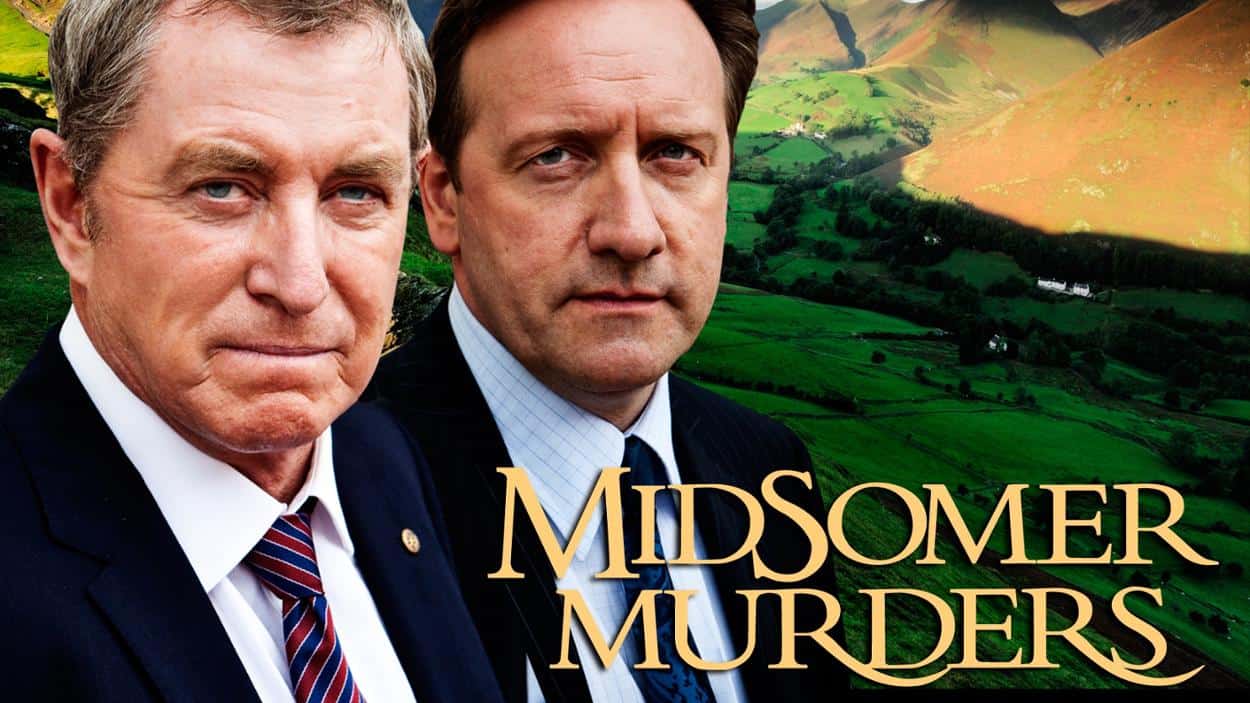 Great news for Midsomer Murders fans. It's been a long wait, but the Midsomer Murders Season 21 premiere is now in sight. When we interviewed Neil Dudgeon back in late 2018, he mentioned he expected to get word of plans for Season 21 sometime after Christmas. By this summer, new episodes were filming.
Now, we have a firm premiere date for Season 21 of Midsomer Murders on both BritBox and Acorn TV.
When Will Season 21 of Midsomer Murders Air?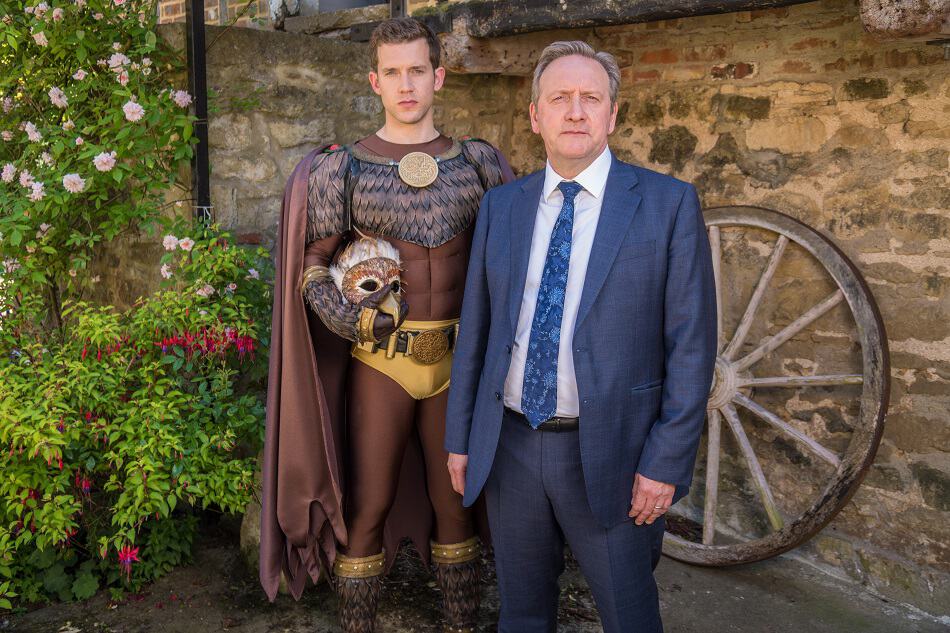 Series 21 will come to US audiences via BritBox and Acorn TV on December 1, 2019. We don't know if Canadian audiences will also get the new episodes, or if there are rights conflicts that might prevent it.
It's unknown when it will air in the UK, but the latest estimates we've seen predict 2020. BritBox is currently planning on offering a streaming service to UK residents, with a nonspecific launch date of "late 2019". Does that mean the UK will be able to get Midsomer Murders episodes via BritBox at that time? Maybe.
It's unlikely the UK version of BritBox will offer precisely the same programs the US version gets (and the Canadian version is also a bit different due to various streaming rights differences). For example, the show Living the Dream is available on the US version of BritBox, but it's broadcast by Sky rather than the BBC or ITV (co-partners on BritBox). In the UK, Living the Dream is available on Sky's streaming service, Now TV, so it seems less likely they'd also allow BritBox to stream it there.
Ultimately, we'll just have to wait and see whether Season 21 of Midsomer Murders premieres on BritBox in the UK at the same time as the US premiere. It WOULD be a great incentive for new subscribers.
Not a member of BritBox or Acorn? You can start a free trial at the links below:
Not sure which one is best for your British TV watching needs? Check out our BritBox vs. Acorn TV comparison HERE.
What's Happening in Season 21 of Midsomer Murders?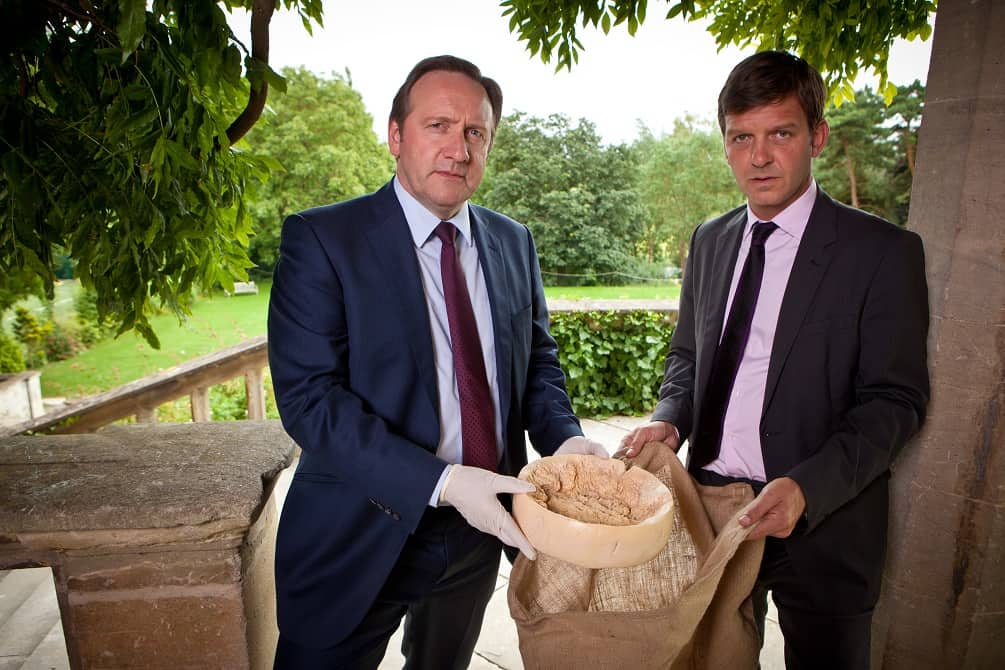 Very little is known about Season 21 so far. We know Neil Dudgeon is returning as DCI John Barnaby. We also know Nick Hendrix has returned to play the role of DS Jamie Winter. He joined the cast back in Season 19, and he's DCI Barnaby's third regular sergeant. Hendrix has expressed an interest in returning for another season, assuming they make another season, want him back, and he's free.
We'll also see the return of Annette Badland as Fleur Perkins, along with Fiona Dolman as Sarah Barnaby.
Episode titles could potentially change, but three titles have been offered up to the public so far (with a fourth unnamed episode listed):
The Point of Balance
The Miniature Murders
Unknown
With Baited Breath
Guest stars currently listed for the new season include Roger Barclay (Holby City), Katy Brand (Mongrels), Eleanor Bron (Absolutely Fabulous, Fat Friends), and Clare Holman (Lewis).
No images or plot summaries have been released, but we'll update this post as soon as we have more details on that front.
Will You be Tuning in for Season 21 of Midsomer Murders?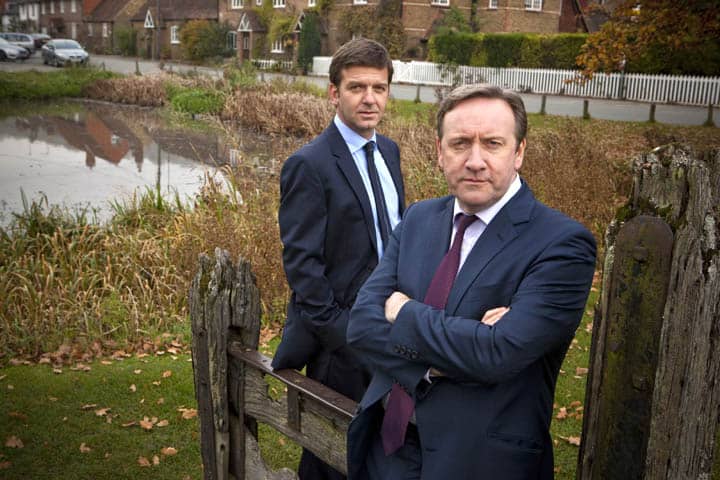 There are certainly those who think the show has gone stale in its old age – but as far as we're concerned, few shows on television offer the kind of cozy escapism you get from Midsomer Murders. While we've liked some detective pairings and plot lines more than others, we wouldn't dream of not watching for as long as the show continues.