The Trouble With Maggie Cole: Premiere Date & Where to Watch
In some cases, we earn commissions from affiliate links in our posts.
Last Updated on August 29, 2020 by Stefanie Hutson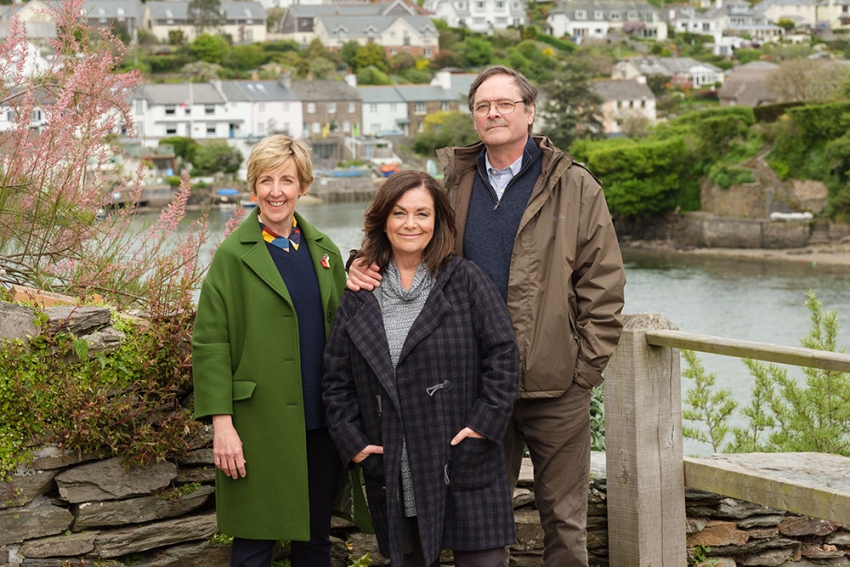 If you loved Dawn French in Delicious and Vicar of Dibley, you'll be delighted to know she's the star of an upcoming comedy-drama, The Trouble With Maggie Cole (initially known as Glass Houses) by Genial Productions. The new series went into production earlier this year in Devon, filming six one-hour episodes.
What's The Trouble With Maggie Cole About?
Right then… #Glasshouses @ITV @GenialProducti2
Here we go!!!!! pic.twitter.com/vVmmrn5s7V

— Dawn French 💙🔴🏳️‍🌈🇺🇦 (@Dawn_French) March 5, 2019
According to Genial Production's Managing Director and Executive Producer Sophie Clarke-Jervois, "It's a cautionary tale for anyone wanting to gain popularity by passing on unfounded gossip, and Mark Brotherhood's scripts are packed full of intrigue, comedy, and suspense."
If you follow a lot of British entertainment news, you may recognize Sophie as an executive producer for shows like Ladies of Letters, Benidorm, Boy Meets Girl, Mount Pleasant, Two Pints of Lager & a Packet of Crisps, and Coupling. She also produced a couple episodes of Vicar of Dibley.
The Trouble With Maggie Cole is set in the fictional coastal Devon village of Thurlbury as it approaches its 500th anniversary celebrations. Dawn French plays village gossip Maggie Connors, a central figure in the close-knit town. She makes it her business to know the details of everyone's life, but when she gives a revealing interview to a local radio host, it sets of a series of dark and unfortunate events in the small community.
Saskia Schuster, Comedy Controller at ITV, says, "Glass Houses (editor's note: now The Trouble With Maggie Cole) is a new drama in the tradition of Doc Martin and The Darling Buds of May, full of warmth and intriguing characters. This new series will embrace its beautiful idyllic South Devon setting as we meet the villagers of Thurlbury and find out how an innocent afternoon spent indiscreetly gossiping has a domino effect on the whole village."
Who's Starring in The Trouble With Maggie Cole?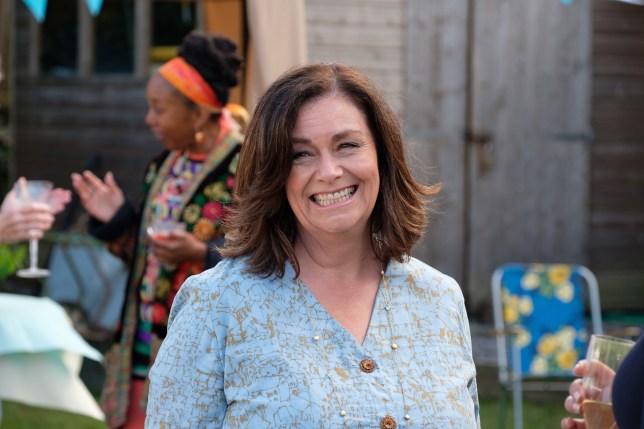 Dawn French's character Maggie has been happily married to headmaster Peter (played by Mark Heap of Friday Night Dinner) for nearly 40 years, and their son Jamie and his wife Becka live nearby. Jamie is played by Phil Dunster (Save Me), while the actress playing Becka hasn't yet been announced.
Other notable residents include Maggie's best friend Jill (Julie Hesmondhalgh of Broadchurch), Brian the publican, school secretary Karen (played by Vicki Pepperdine of Getting On), the town's GP Carol, local shopkeeper Emil (Tomi May of Line of Duty) and Kelly who works in the hair salon (Kerry Howard of Young Hyacinth). Also part-time resident is the handsome Marcus (played by Patrick Robinson of Mount Pleasant), who rents a cottage to write his best-selling novels.
Where is The Trouble With Maggie Cole Filmed?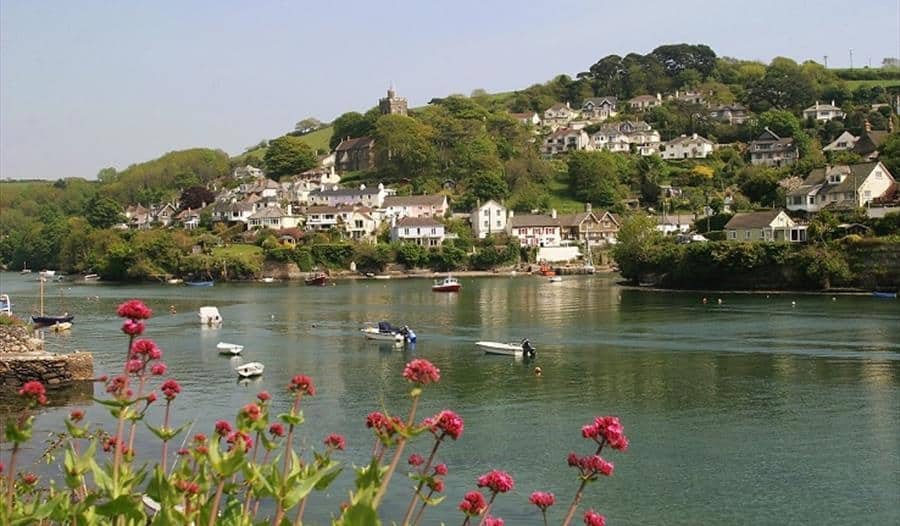 The Trouble With Maggie Cole is being filmed primarily in the small Devon village of Noss Mayo. It's a beautiful community of around 500 people, and while the show calls it Thurlbury and has it celebrating its 500th anniversary, the first mention of the real town was in 1198. You can learn more about Noss Mayo (and visiting the area) over on Visit South Devon. You can also walk around the village via Google Street View HERE.
The series is also filming in the nearby village of Horrabridge, on the western edge of Dartmoor. Though we've not seen official confirmation, the production team was in talks with the Reflections Salon about using it as a possible filming location. A hairdressing salon is a central part of the story, so we may be seeing Reflections in the series. You can walk around the neighbourhood on Google Street View HERE.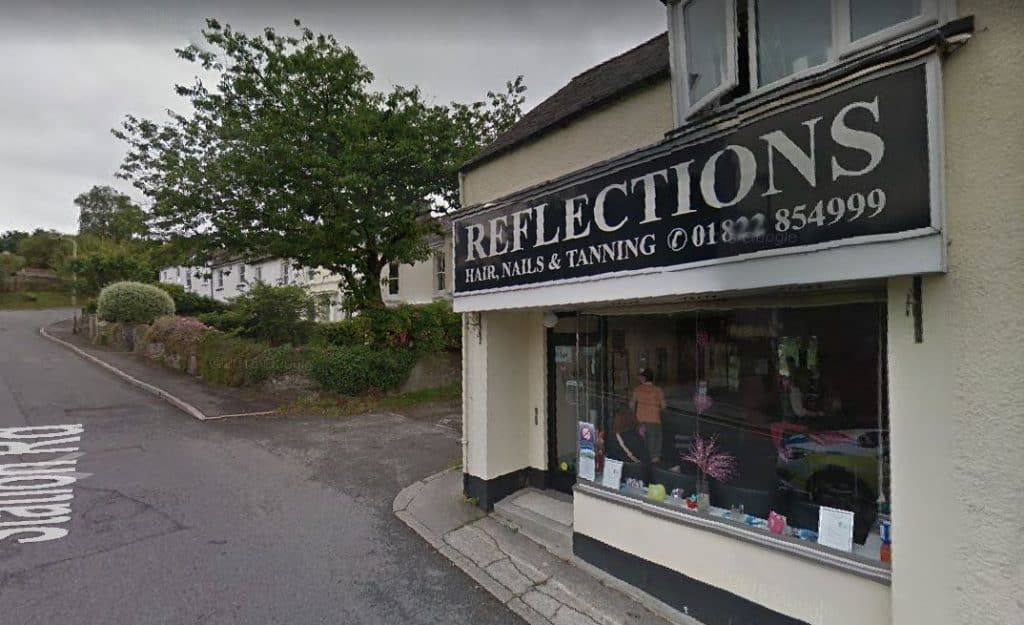 The The Trouble With Maggie Cole production team also put out a casting call for extras in the town of Saltash, Cornwall (seen below). It's just across the river from Plymouth, and it's home to roughly 12,000 residents – making it quite a bit bigger than the other filming locations. It's unknown which parts were filmed there.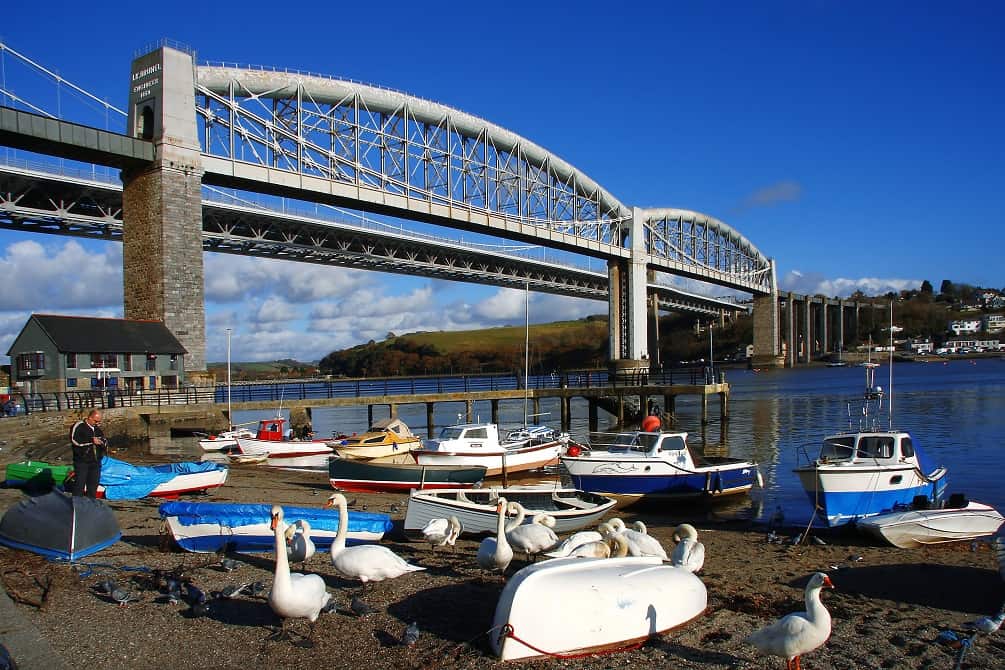 In researching this upcoming series, I was thrilled to discover that the production company, Genial Productions, really was quite genial about their filming practices. In a post on their Facebook page, they revealed that not only did they make a point of recycling and offering reusable bottles to cast and crew, but they reduced travel as much as possible, housing crew locally and using trains instead of planes. They also made sure food used for set dressing was donated to a local food bank.
When Does The Trouble With Maggie Cole Premiere, & Where Can You Watch It?
The Trouble With Maggie Cole premiered on ITV on Wednesday, 4 March 2020. Episodes 2-6 will air on the following Wednesdays.
In the US, The Trouble with Maggie Cole will premiere on October 18th at 8/7c. If it's like most PBS shows, you'll likely find it the next day on the PBS Masterpiece streaming channel.
We've not heard anything on CAN/AU/NZ yet, but we'll update if we hear more. For now, you can watch the trailer above.
Will You Check Out The Trouble With Maggie Cole?
Will you be watching the The Trouble With Maggie Cole? As huge Vicar of Dibley fans, we'll definitely be on the lookout for more details – and we'll update this post as soon as we have them. In the meantime, I'll leave you with one more funny post from Dawn French's Twitter…
Felt tiny bit horny filming #Glasshouses today…. pic.twitter.com/1Qixl4p1eQ

— Dawn French 💙🔴🏳️‍🌈🇺🇦 (@Dawn_French) May 2, 2019
Save it to Pinterest!