Midsomer Murders Trivia: 22 Things You Might Not Know
In some cases, we earn commissions from affiliate links in our posts.
Last Updated on December 6, 2022 by Stefanie Hutson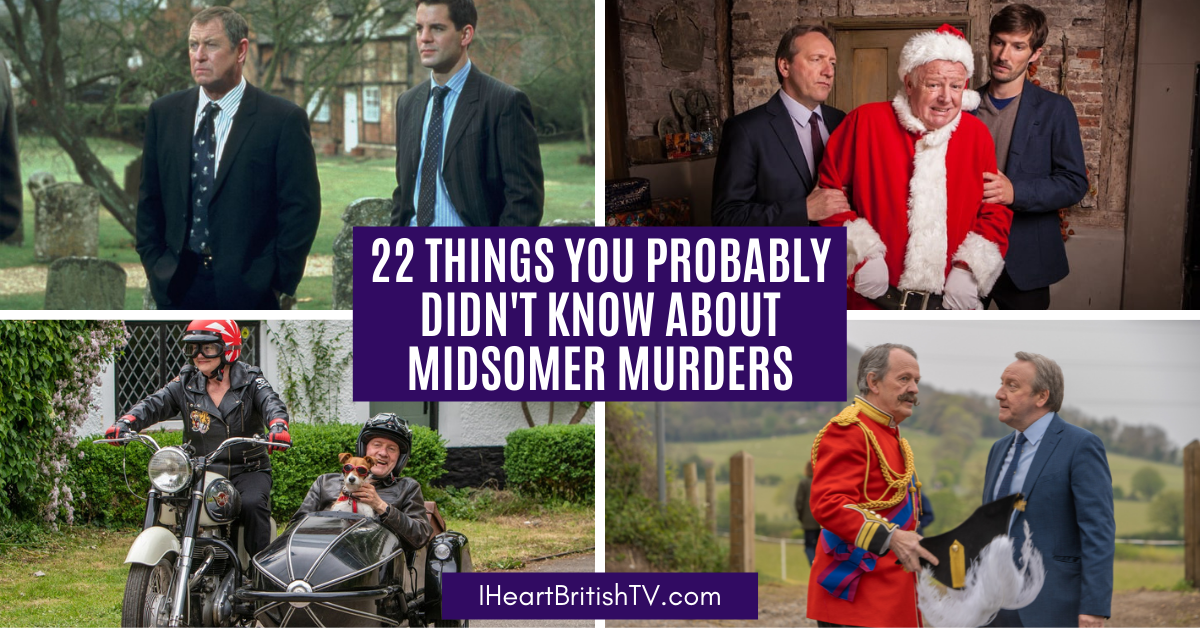 As we prepare to enjoy the 23rd season of Midsomer Murders, we thought it would be fun to take a look at some interesting trivia about the series.
SPOILER ALERT: This post contains a couple spoilers from older seasons, but the latest one we counted was from Series 18. If you're caught up through 18, feel free to read ahead. If not, please know the spoilers are fairly minor (we never give away a killer), but you still might not want to know.
Midsomer Murders Trivia: 22 Things You Might Not Know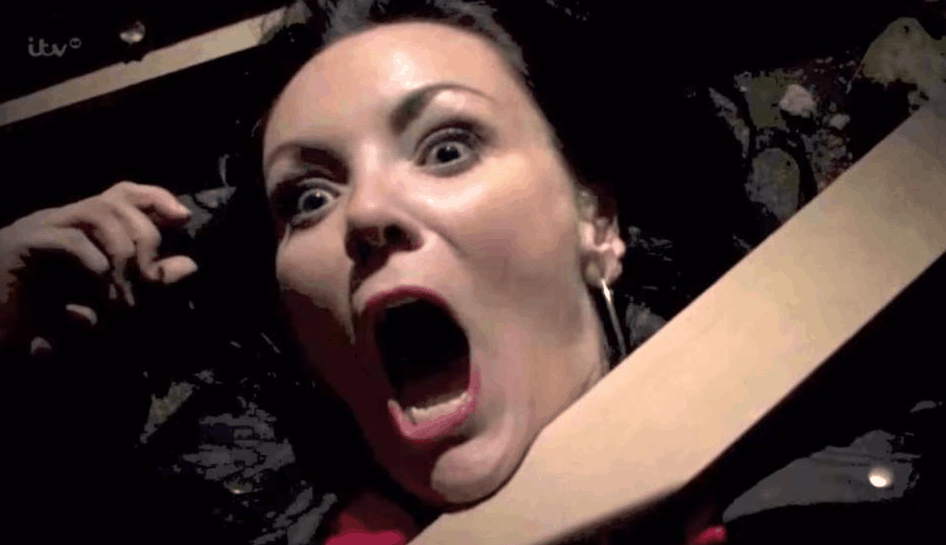 1 | Approximately 2.6 people die per episode.
That's as of the 20th anniversary in 2017. Murders are like crisps in Midsomer County – it's tough to stop at one.
2 | Still, the murder rate in Midsomer isn't actually THAT high.
Midsomer is a fictional county, not just one or two little villages. Dozens of villages and market towns are mentioned throughout the 23 seasons – places like Aspern Tallow, Badger's Drift, Midsomer Mallow, and Lower Pampling.
If you assume Midsomer County has the population of a real county like frequent filming location Oxfordshire, the murder rate comes out to something around 32 murders per million per year (or 3.2 per 100k). The real homicide rate in the UK is 1.2 per 100k. In the US, it's 5.3 per 100k, and in Canada, it's 1.8 per 100k.
So, to our American readers – congratulations on surviving a place that's potentially more dangerous than Midsomer County!
3 | The title didn't come from the books.
While the series is based on Caroline Graham's mystery novels, the books were just referred to as the "Chief Inspector Barnaby series" or the "Inspector Barnaby novels" or some variation on that. Screenwriter Anthony Horowitz is the one who came up with the UK title, "Midsomer Murders".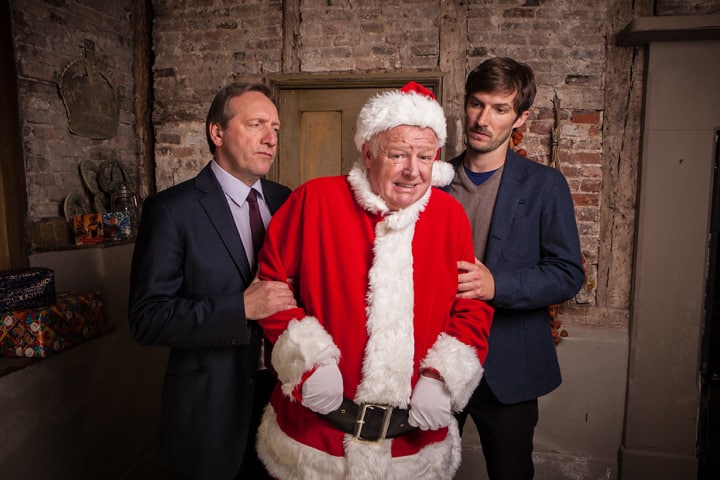 4 | It's not "Midsomer Murders" everywhere.
While British and North American mystery fans know it as Midsomer Murders, fans in other parts of the world know it as Inspector Barnaby. That's why it was so important for Neil Dudgeon to come in as DCI John Barnaby rather than something like DCI John MacDonald or DCI John Smith.
5 | There are just 7 Inspector Barnaby novels.
When the pilot, "The Killings at Badger's Drift", aired in 1997, there were 5 novels in the Inspector Barnaby series. They became the first five episodes of Midsomer Murders. Two more books would follow in 1999 and 2004, but those are the last ones written. Now 88, it seems unlikely Ms. Graham will be writing any more Inspector Barnaby novels.
The final two novels have not been adapted for television, and it's highly unlikely to happen. "A Place of Safety" gives away the identity of the murderer in the beginning, which doesn't fit the television formula. In "A Ghost in the Machine", we don't see Troy and Barnaby until late in the story, which also doesn't fit the TV formula (nevermind the fact that Troy and Tom Barnaby are long gone). If you ever find yourself longing for new Midsomer and you haven't read these, check them out. Fair warning – Troy has a very different personality in the novels.
6 | Series 23 brings the episode total to 136
If you wanted to binge the entire series, it would take more than a week, and that's without stopping to eat, sleep, or work.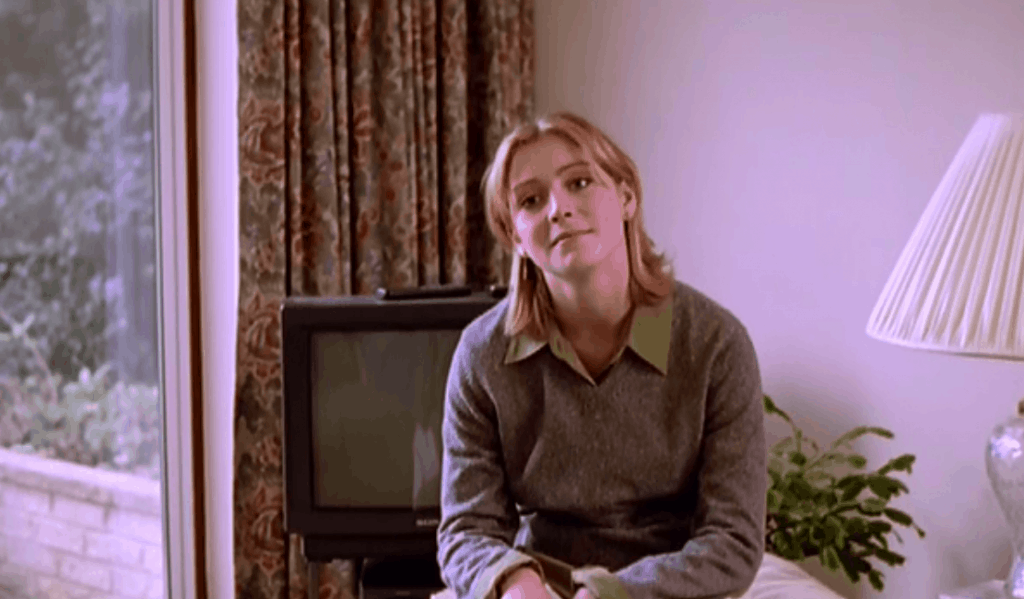 7 | Cully was real.
Fans of the series will know that Cully was supposedly named for the Swiss village in which she was conceived during her parents' honeymoon. During a Midsomer Murders conference, however, Caroline Graham shared a different origin story. She said Cully was a little girl who used to come into her garden.
8 | Cully knew a lot of journalists…
The congregation for Cully's Midsomer wedding was made up of 30+ British journalists pretending to be guests. Also in attendance were executive producer Brian True-May and his wife Maureen. They chose the church because it was the very same one they used for their own wedding – St Mary's Church in Denham, Bucks. Cully's bridesmaids were played by True-May's granddaughters, Olivia and Maria.
9 | The weather is NOT that good.
Given that it's England, that should go without saying – but a lot of people assume they're just filming on the best days. In reality, they film on plenty of cold and gloomy days, they just use creative filming and a bit of computer magic to brighten the skies and avoid showing how bad it really is. In some cases, the scenes are shot from the waist up to hide muddy boots or blankets cast members are using for warmth.
When it's particularly cold, cast members will hold ice cubes in their mouths to keep their breath from coming out in visible puffs of air. It spoils the illusion if you know it's not always sunny and beautiful.
10 | One of the filming locations is connected to Neil Dudgeon via two shows.
The Buckinghamshire village "The Lee" has appeared in several episodes, sometimes acting as the setting for Badger's Drift. It was also a filming location for Mrs. Bradley Mysteries, a delightful period mystery in which Neil Dudgeon starred alongside Diana Rigg.
11 | The creepy Midsomer Murders theme is played on a theremin.
The instrument is named for its inventor, Russian Léon Theremin (aka Lev Sergeyvich Termen). You don't actually touch it to play it. Instead, there are two metal antennae and they sense the relative positions of the player's hands. One hand controls frequency and one controls volume.
Midsomer is actually really unique in its use of the instrument. Though many people assume it, the original Doctor Who theme was not played on a theremin. Instead, "it was performed by Delia Derbyshire in 1963 using a combination of hand-tuned oscillators and tape loops that we cut and spliced together in a technique known as musique concrete" (Source: Theremin World).
That's not to say it's not similar. Check out the video below for an unusual performance of the Doctor Who theme on theremin.
12 | John Nettles did a bit of fashion modelling…
It wasn't exactly high fashion, but Nettles did appear in a clothing advert for Marks & Spencer (posh food, but middle-of-the-road, mostly middle-age apparel, for those unfamiliar with the chain). In the episode "Blood Will Out", Barnaby mentions buying his suits there.
13 | The production teams can be fairly demanding of villagers.
During filming, villagers are asked not to peek out their windows or use strimmers, lawnmowers or chainsaws on filming days. All the same, flights overhead can still disrupt filming.
Wildlife has been blamed for at least one filming delay, too. In one case, an aspiring goose actor decided he or she needed more lines, insisting on honking every time the cameras rolled. Members of the production team tempted the goose with food to get it safely away from filming. Perhaps she thought it was her pay packet?
14 | Neil Dudgeon probably won't be taking on a detective career anytime soon…
When we interviewed Neil Dudgeon last year, he insisted he's rubbish at solving the mysteries before the big reveal. Perhaps that's why he went on to say that in a crossover, he'd pick Miss Marple to pair up with, preferring a polite older lady to discuss the case with over tea and scones.
All we can say is…we'd DEFINITELY watch that.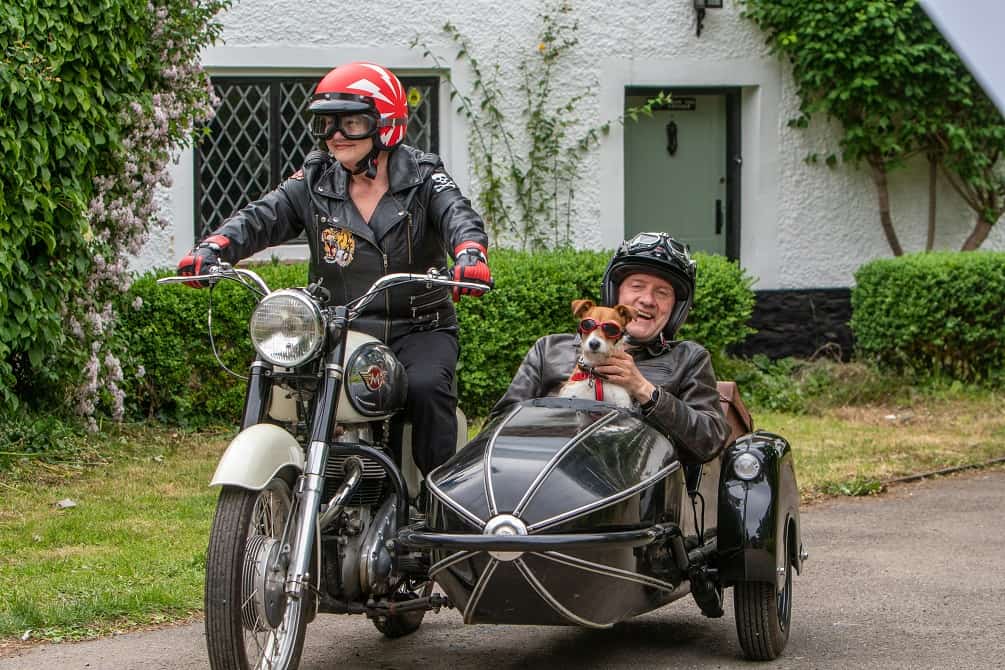 15 | Each episode takes up to 5 weeks to film.
While that might seem like a long time compared to many American shows that put out 20+ episodes annually, it's actually fairly impressive when you think about it. Between the sheer volume of outdoor, on-location scenes and the fact that each one is essentially a MOVIE, it's not like we're talking about a 20-40 minute show with 90% of the action filmed on an indoor set.
16 | Midsomer Murders doesn't ALWAYS mean murder…
In 2016, Series 18 began with the one and only (to date) murder-less episode, "Habeus Corpus". People died, they just weren't murdered. I suppose it's nice they keep us guessing and don't let us get TOO comfortable with the formula, but come on…NO murders? That seems kind of cruel.
17 | One body was never fully explained.
In "Electric Vendetta", one of the crop circle bodies (Eddie Field) was never totally explained. Apparently, the information was lost in editing. The man accidentally electrocuted himself in the foundry and his accomplices dumped him in the circle. (Source)
18 | Producers planted 20 Easter eggs for their 20th anniversary…
In the 20th anniversary special episode, producers hid 20 references to old episodes. That episode, "Death of the Small Coppers", is listed as Series 20, Episode 2 on platforms like Acorn TV.
Fair warning: it's pretty tricky to find them all, even if you've watched the series multiple times and you know you're looking for references. In case you'd rather just look ahead, you can find the complete list HERE.
19 | Neil Dudgeon wasn't always a Barnaby…
In Series 4, Episode 1, "Garden of Death", he played lusty gardener Daniel Bolt. Maybe he was working undercover?
20 | An episode was once abandoned due to similarities with a real-life event.
While some preliminary work was done on "The Blood Point", it was never completed because it was too much like a real-life event. The episode was to focus on two families who see their long-term rivalry end when a member of each is found dead in a local graveyard. As often happens with long-kept village secrets, Troy and Barnaby are kept out of the loop – but with the murderer still out there, there's concern he or she might act again. Joyce is brought into the mess when she unknowingly decides to start a market stall with one of the family members.
21 | The pilot was the highest-rating drama in 1997.
More than 13.5 million tuned in for the first episode, making it an instant success. Even after the switch from John Nettles to Neil Dudgeon, the series has continued to be a success. While many people feel the quality has dropped off substantially in recent years, there's a general consensus that it's a bit like pizza – good even when it's not as good as it could be.
22 | In spite of the murderous reputation, property values remain high.
As much fun as it is to joke about the murder rate in Midsomer, the reality is that the show is filmed in some of the safest, loveliest, and most expensive villages in England. Over the years, quite a few homes used in the series have come up for sale – always with well above average asking prices. You can check out a few below:
Series 23 of Midsomer Murders Premiere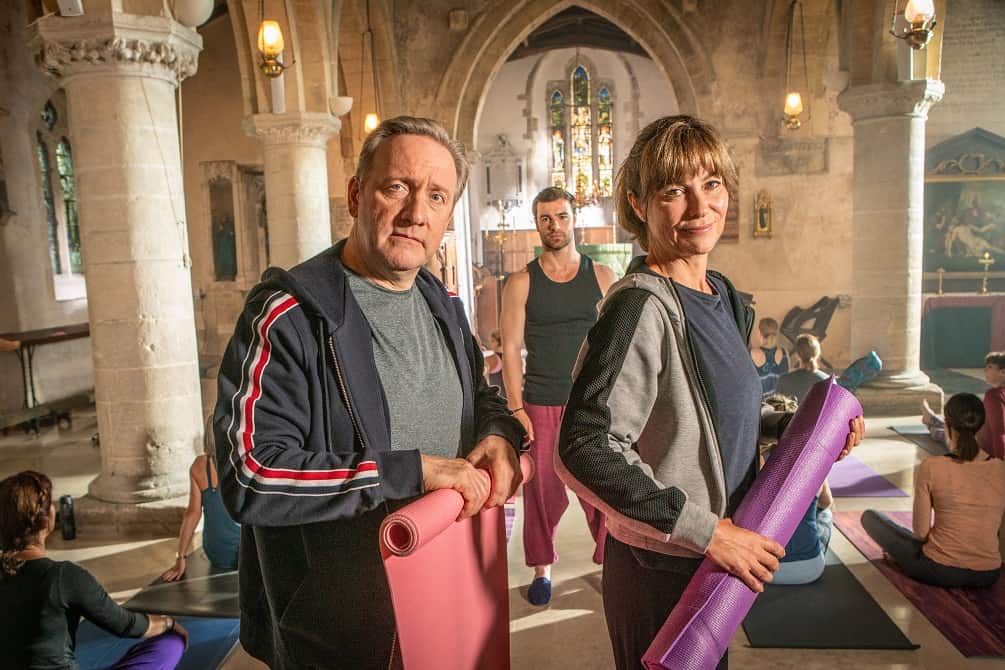 Season 23 of Midsomer Murders will premiere on December 12th on Acorn TV. You can read more about the upcoming season 23 HERE.
Save it to Pinterest…