100+ Free British TV Shows on Pluto
In some cases, we earn commissions from affiliate links in our posts.
Last Updated on September 26, 2020 by Stefanie Hutson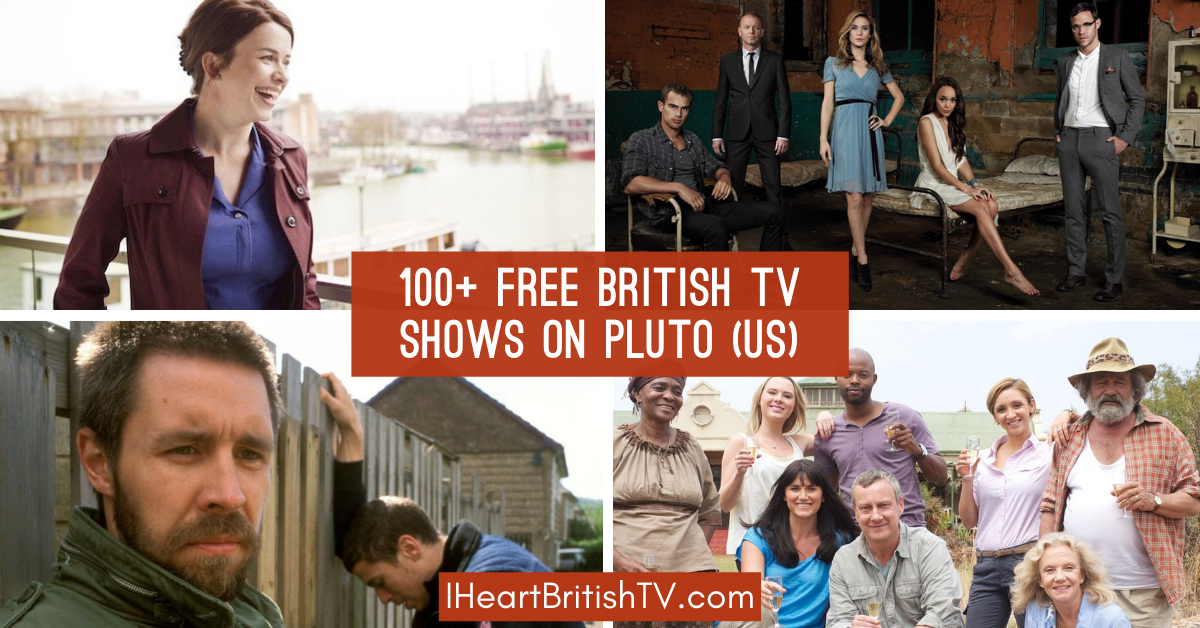 With the way things have been going this year, we know a lot of our readers have less money than ever to spend on British TV – and in some cases, less time. If you're one of those folks who lacks either the time or the money for the paid British TV streaming services, that doesn't mean you're completely out of luck. You may not be able to get the very newest shows, but there are plenty of good ones you can get without spending a dime.
Pluto is one of a handful of *legal* ad-supported streaming services (as opposed to those where people simply upload stolen content). You can watch the service on Apple devices, Android devices, computers (via your web browser), and dedicated streaming devices like a Roku.
Pluto is NOT strictly a British TV service, but they do offer quite a few British TV shows – more than 100 of them, in fact. There are two things you should know about Pluto, though:
They still don't have a search function. You have to browse categories to find what you want.
As with most of the free-with-ads services, they don't always have the latest episodes. There are tons of great shows – even recent shows – but the newest seasons tend to go to the paid services.
Want more British TV lists? Check out the British TV Streaming Guide. It's like a TV guide, but it's specifically for British TV shows on US streaming services – and it includes roughly 2000 different British TV shows across 18 streaming services.
You can also view other British TV streaming lists here on our site:
British TV Shows Streaming on Pluto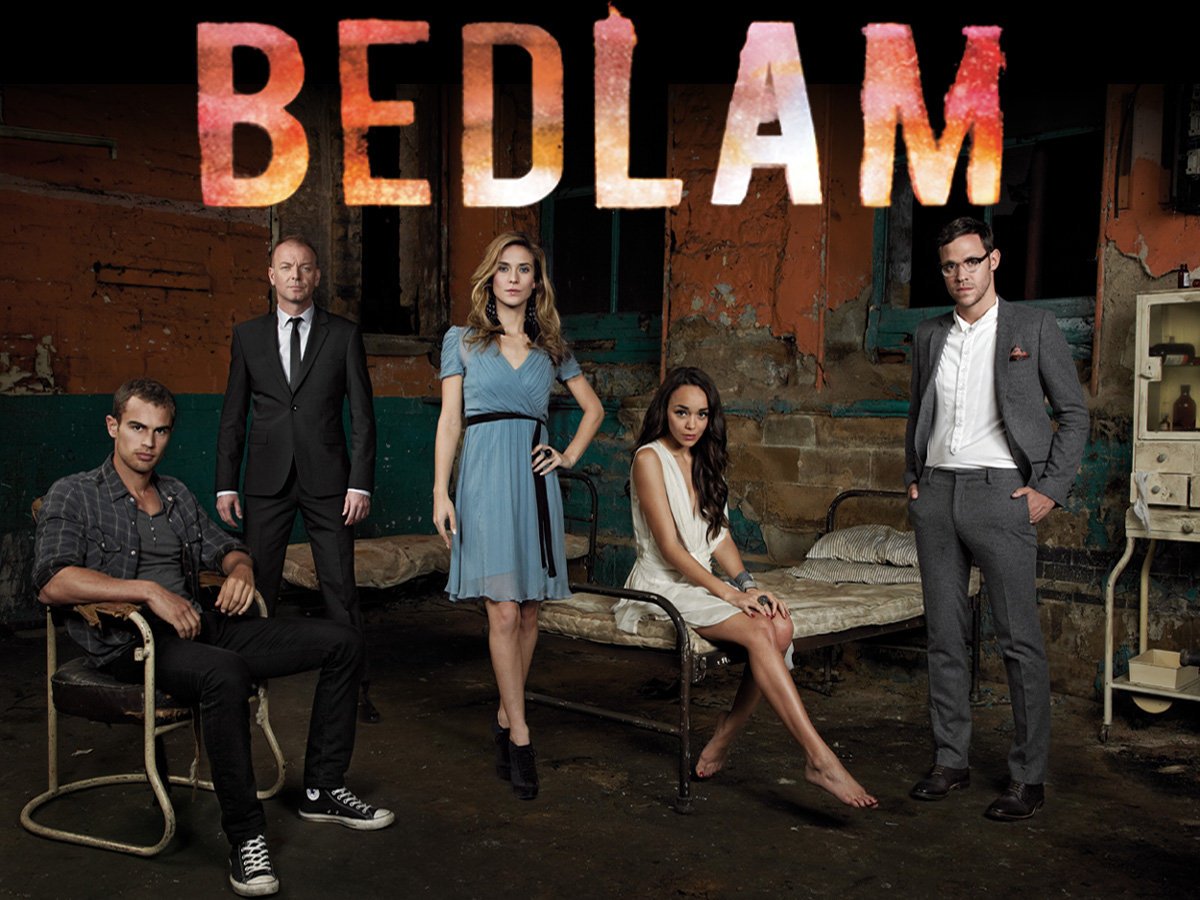 999 What's Your Emergency? – 2012 – Take a look at what goes on behind the scenes when you dial 999 (the British equivalent of 911).
Ambassadors – 2013 – David Mitchell and Robert Webb (both of Peep Show) star in this series about employees at the British embassy in the fictional Asian country of Tazbekistan.
Ancient Egypt – Life and Death in the Valley of the Kings – 2013 – This documentary tells the story of the everyday lives of ancient Egyptians.
Anna Karenina – 1978 – Nicola Pagett (Upstairs Downstairs) stars as Anna Karenina in this retelling of Tolstoy's classic tale of family passions in 1870s Russia.
Antiques Roadshow – 1979 to present – Filmed at a variety of stately homes around the country, this series allows members of the public to bring in cherished items for expert appraisal.
Arabian Nights – 2000 – This British-American co-production covers several of the stories from One Thousand and One Nights. The cast includes Jim Carter (Downton Abbey) and Rufus Sewell (The Pale Horse), among others.
Archangel – 2006 – Daniel Craig stars as a middle-aged former Oxford historian whose studies in a Moscow Library lead him into the middle of a dark and dramatic plot. This series was produced by the BBC and also includes Gabriel Macht of Suits fame.
Bedlam – 2011 to 2012 – When a haunted former asylum is turned into a high-end apartment building, it has unexpected consequences for the building's new tenants.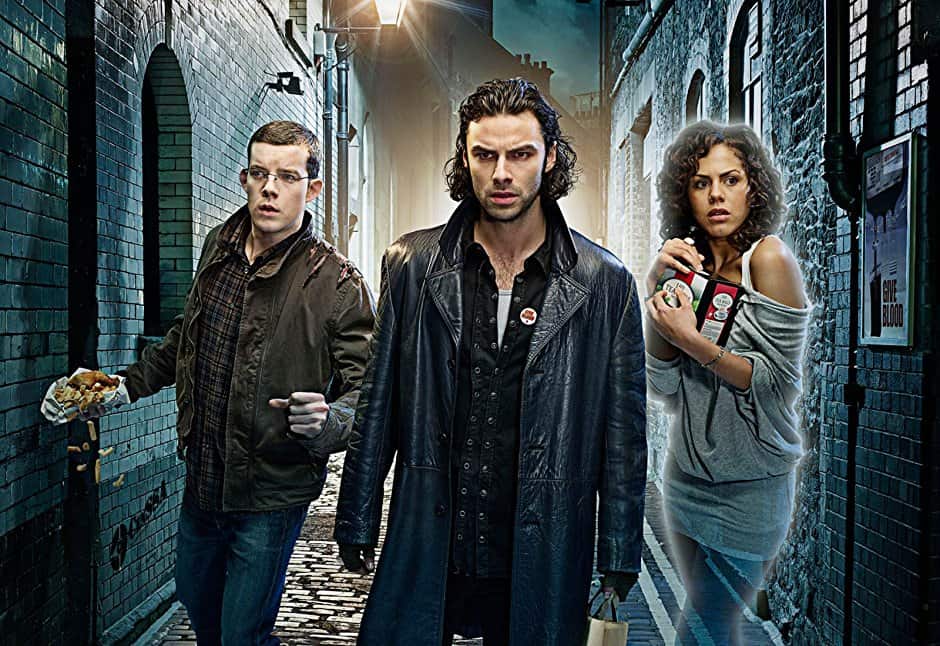 Being Human – 2008 to 2013 – Aidan Turner (Poldark) stars in this series about a werewolf, vampire, and ghost attempting to live together. This is not to be confused with the American version of the series that was made a few years later.
Big School – 2013 to 2014 – A new French teacher arrives at Greybridge School and gives the long-time Deputy Head of Science second thoughts about resigning.
Black Harbour – Canada – 1997 to 1998- When her mother gets ill, Katherine and her husband Nick give up their prestigious careers in Los Angeles to move back home to Nova Scotia.
Blood Ties – Canada – 2007 – When a Toronto detective begins losing her eyesight, she becomes a PI and teams up with a 470-year-old vampire (who is also the illegitimate son of Henry VIII). The series is an adaptation of author Tanya Huff's Blood novels.
Bluestone 42 – 2013 to 2015 – This dark comedy follows the lives of British soldiers working in a bomb disposal detachment in Afghanistan.
Bomb Girls – Canada – 2012 to 2013 – Set during World War II, BOMB GIRLS tells the remarkable stories of women who risked their lives in a munitions factory to make bombs for the Allied Forces. The series stars Meg Tilly (The Big Chill), Jodi Balfour (Quarry), Charlotte Hegele (When Calls The Heart) and Ali Liebert (Ten Days in the Valley).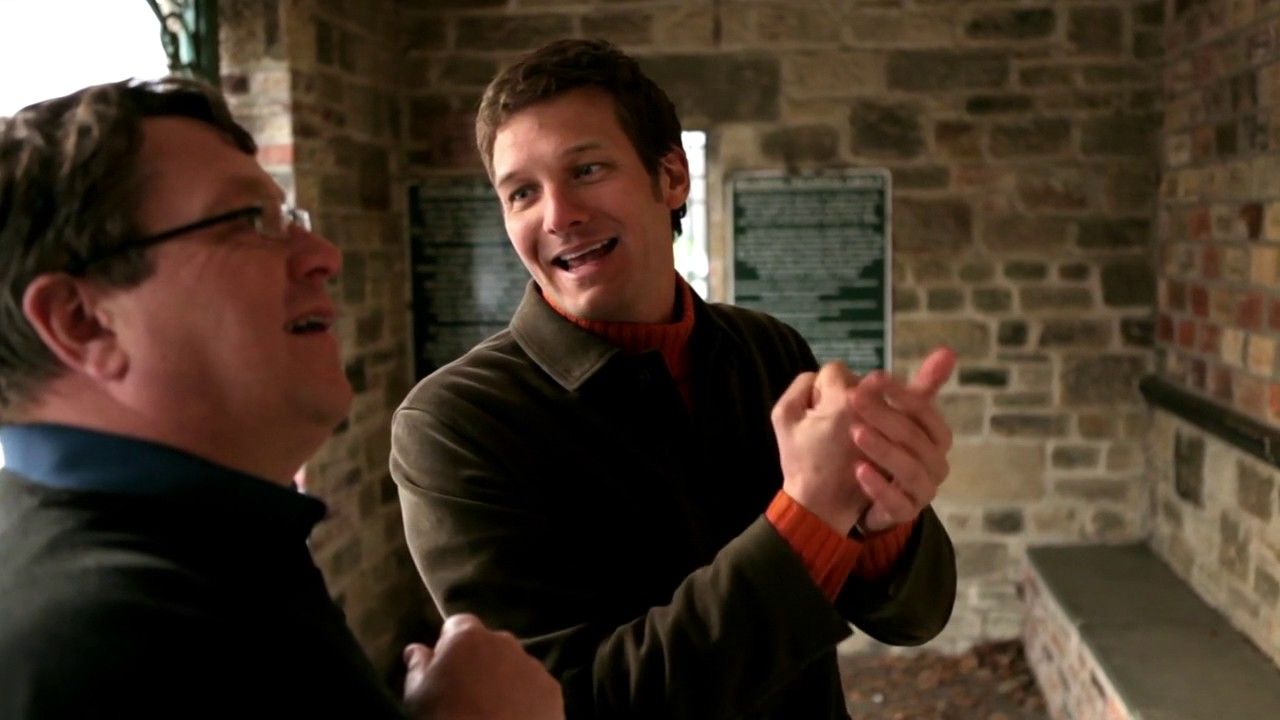 Brick by Brick: Rebuilding Our Past – 2011 – Dan Cruickshank and Charlie Luxton follow along with the reconstruction of historic British buildings.
Britain's Best Bakery – 2012 to 2014 – Experts travel Great Britain in search of the best independent bakeries.
Bromwell High – 2005 – This animated comedy follows a group of naughty schoolgirls at an under-funded South London secondary school.
The Cars That Made Britain Great – 2016 – Celebrity car lovers walk us through some of their favourite British vehicles.
The Case – 2011 – This legal drama tells the story of a man put on trial for the murder of his terminally ill partner after he helped her commit suicide.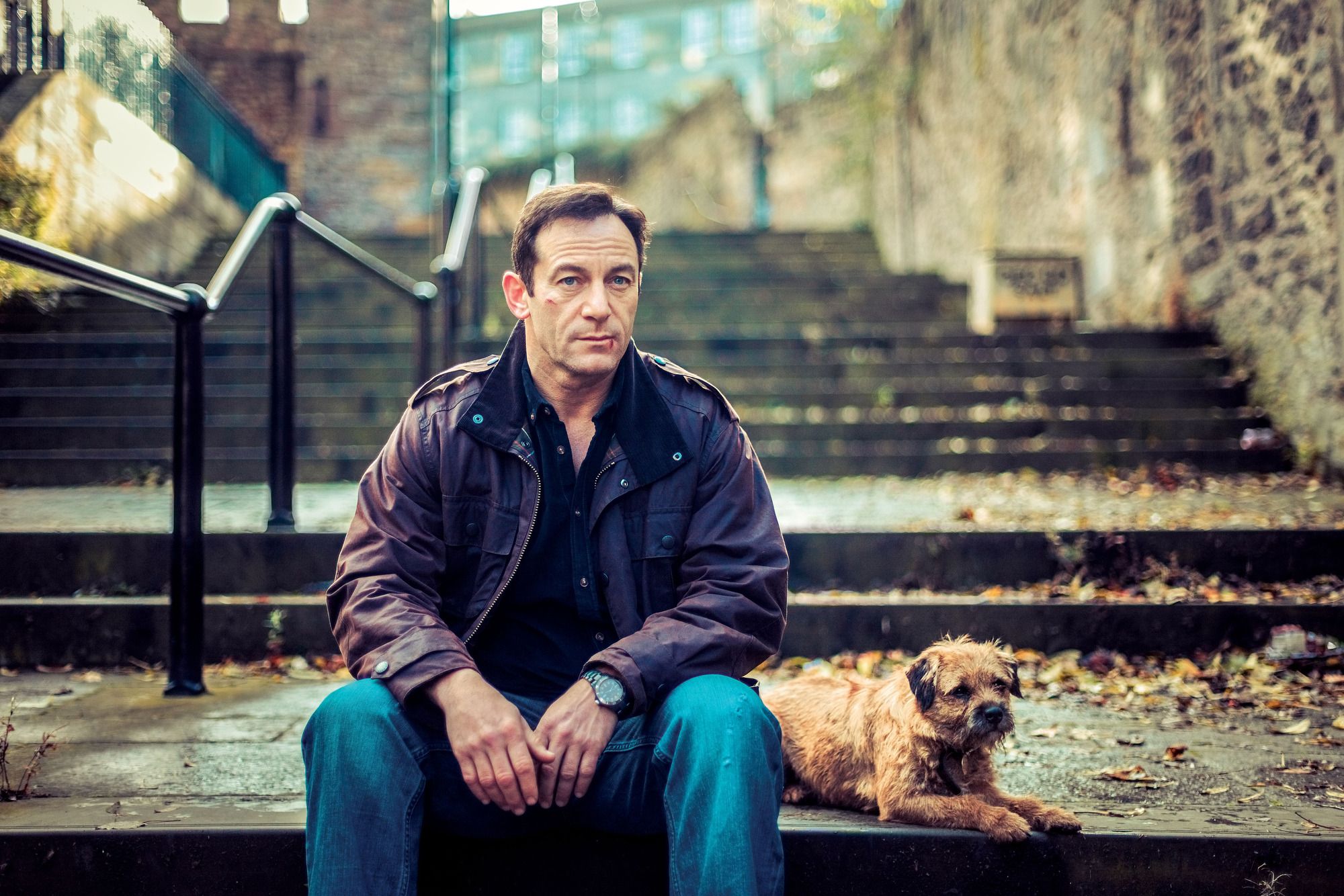 Case Histories – 2011 to 2013 – Based on the Jackson Brodie novels by Kate Atkinson, this Edinburgh-based series features a tough guy PI with a heart of gold.
Celtic Britain – 2000 – This docuseries takes a look at Celtic history in Scotland, Wales, and elsewhere in the British Isles.
Code 9 – 2008 – This Spooks (MI-5) spin-off takes place after a 2012 terrorist attack on London, and it sees young MI-5 officers trying to make Britain feel safe again. Georgia Tennant and Joanne Froggatt are among the stars.
Conviction: Murder at the Station – 2016 – This two-part series takes a look at the work of a British charity which investigates miscarriages of justice.
Conviction: Murder in Suburbia – 2018 – This true-crime documentary takes another look at the evidence that brought about the murder conviction of Glyn Razzell in 2003.
Cop Car Workshop – 2018 – This unusual documentary takes a look at the work being done at one of Britain's police car workshops.
Critical – 2015 – This medical drama is set in a fictional major trauma center.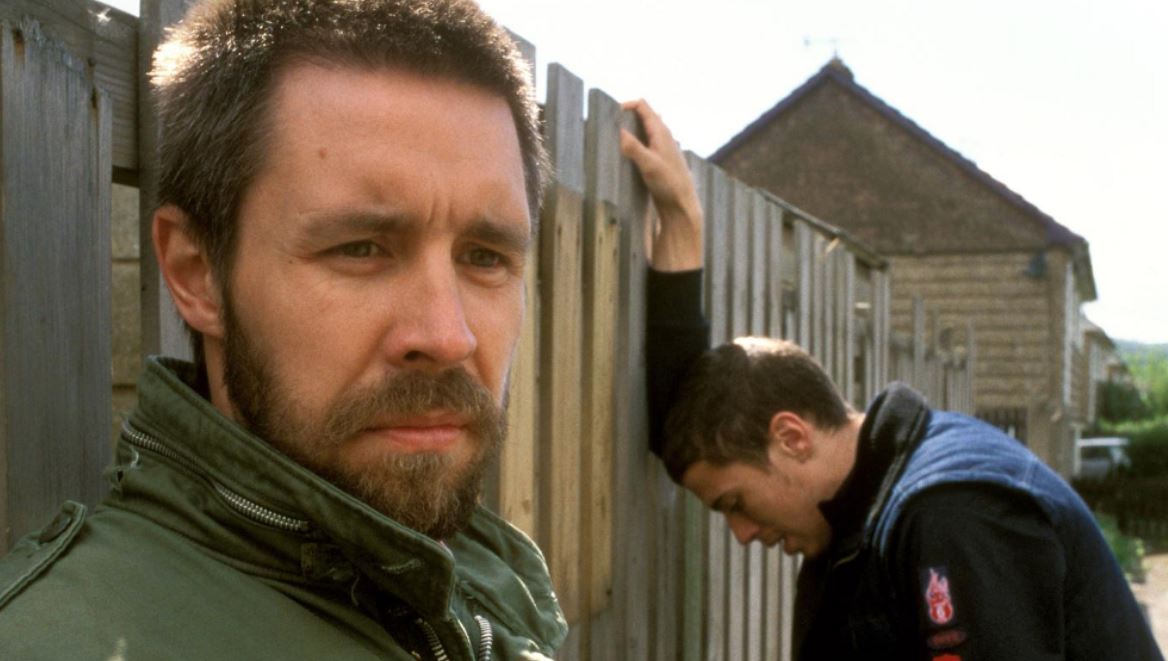 Dead Man's Shoes – 2004 – Paddy Considine (Peaky Blinders) stars in this miniseries about a soldier looking for revenge on thugs who targeted his mentally-challenged brother.
The Deep – 2010 – James Nesbitt (Cold Feet) and Minnie Driver (Good Will Hunting) star in this series about oceanographers who become stranded in the Arctic while looking for new forms of life beneath the ice.
Desperate Romantics – 2009 – In 1851 London, a group of artists lead colorful lives amidst the chaos of the Industrial Revolution.
The Devil's Mistress, aka The Devil's Whore – 2008 – This two-part series takes place against the backdrop of the English Civil War, following a young woman as she moves between poverty and power.
The Diplomat – 2009 – This two-part television miniseries follows a British diplomat who's been arrested on charges of working with the Russian mafia. Richard Roxburgh (Rake) and Claire Forlani (Meet Joe Black) are among the stars.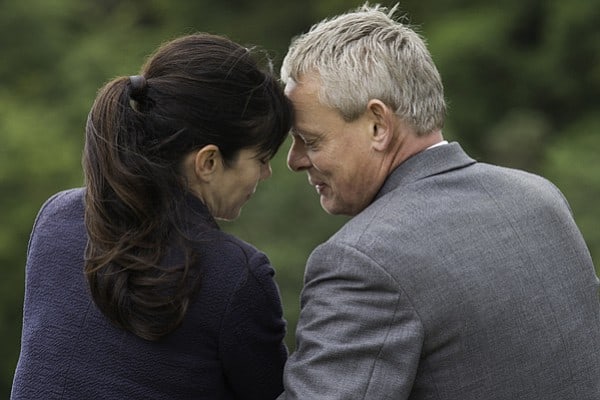 Doc Martin – 2004 to present – Martin Clunes (Men Behaving Badly) stars in this comedy about a brilliant but grumpy London surgeon who suddenly develops a fear of blood. He leaves his high-flying career and takes a post in a Cornish fishing village where he spent holidays as a child with his Aunt Joan. His bad attitude and lack of social skills makes it a challenge to adapt to his new life.
The Dog Rescuers – 2017 – Alan Davies (Jonathan Creek, QI) appears in this series about dog rescues around the UK.
Drifters – 2013 to 2016 – Meg, Bunny, and Laura share a flat in Leeds and face the ups and downs of post-university life.
Extreme Ghost Stories – 2006 – This British reality series investigates possible hauntings.
The Fades – 2011 – A young man is haunted by dreams he can't explain, and he begins to see spirits around him – some of them malicious.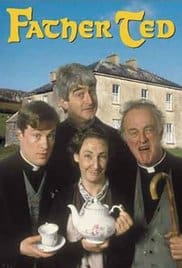 Father Ted – 1995 to 1998 – Father Ted lives with two other very strange priests on the not-so-quiet Craggy Island in Ireland.
The Field of Blood – 2011 to 2013 – Set in early 1980s Glasgow, a young woman skillfully solves murders on a police force full of men. Unfortunately, her dedication to the truth also puts her in danger. The series stars BAFTA winner Jayd Johnson (River City) as Paddy Meehan, working alongside Peter Capaldi (Doctor Who) and David Morrissey (The Missing).
Fifth Gear – 2002 to present – This series talks cars, offering reviews, close-up looks, and industry information.
Fight Club: A History of Violence – 2017 – This series takes a look at fighting throughout British history.
Forensic Investigators – Australia – 2004 to 2006 – This reality series focuses on real Australian crimes and the hard work that goes into solving them.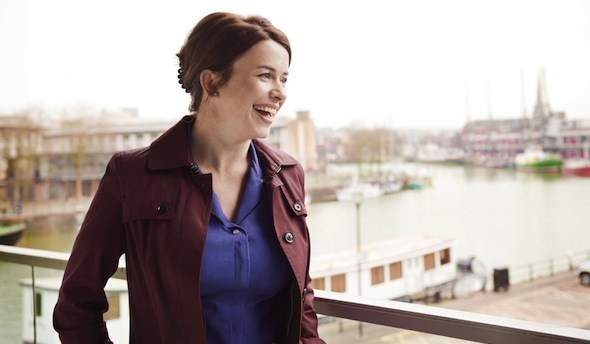 Frankie – 2013 – Eve Myles (Keeping Faith) stars as the head nurse on a traveling nursing team.
Fred Dinenage Murder Casebook – 2010 to 2013 – Fred Dinenage takes a modern forensic look at various murders that shocked the UK over the 20th century.
Gangsters: Faces of the Underworld – 2009 – This true-crime series takes a look at some of the world's most notorious gangsters.
Getting On – 2009 to 2012 – This dark comedy follows the residents and staff in a geriatric ward.
Ghost Chasers – 2016 – Paranormal investigators visit some of Europe's most haunted locations.
The Ghost Squad – 2005 – Similar to Line of Duty, this series follows an Internal Affairs division designed to help find and fix corruption within the police. Elaine Cassidy (No Offence) stars.
Gordon Behind Bars, aka Ramsay Behind Bars – 2012 – Gordon Ramsay goes behind bars to help a group of prisoners start a bakery.
Great Interior Design Challenge – 2014 to 2017 – Amateur designers attempt to transform inside spaces.
Him & Her – 2010 to 2013 – This sitcom follows a twenty-something working-class couple. The series portrays the couple with a brutal honesty that can make it a bit uncomfortable to watch, particularly if you don't like swearing or adult situations.
Hyperdrive – 2006 to 2007 – This sci-fi comedy follows a group of astronauts tasked with getting businesses to relocate to Britain.
The Incredible Journey of Mary Bryant – 2007 – After stealing a woman's picnic, starving Mary Broad is convicted to death. Before realizing that fate, however, she's granted mercy and allowed to live out her life on a penal colony in New South Wales, Australia.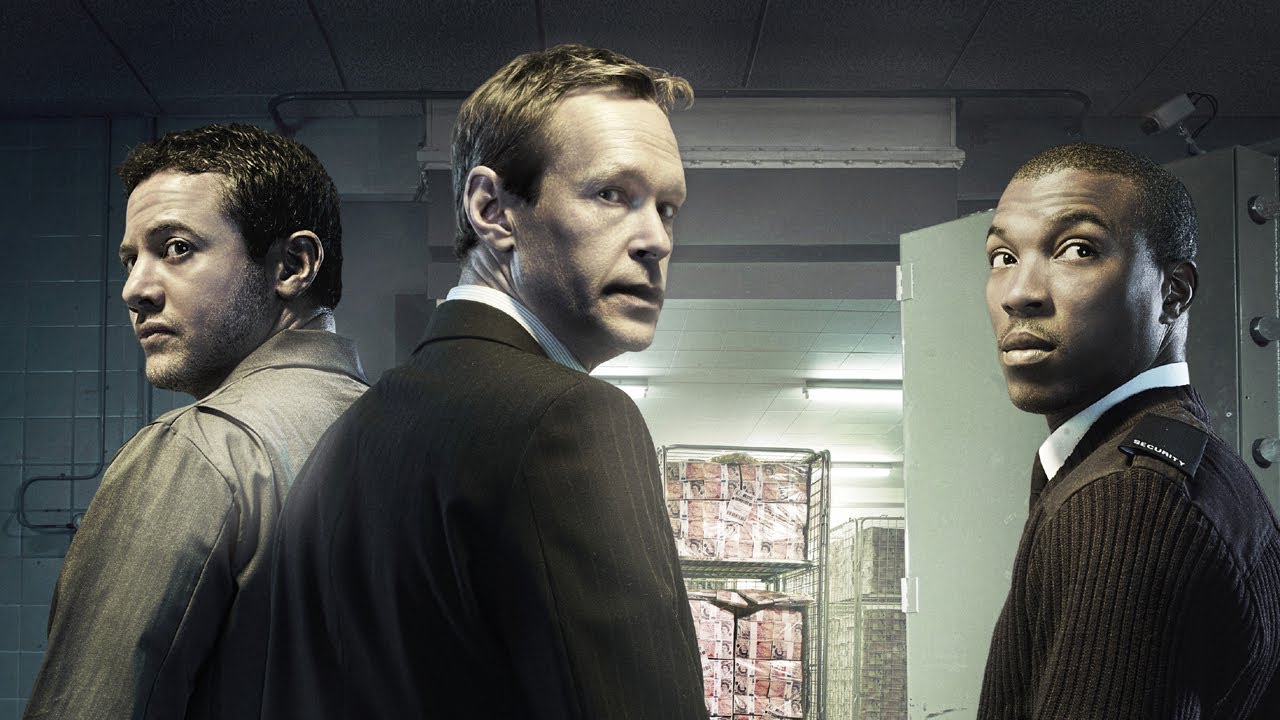 Inside Men – 2012 – This miniseries tells the story of three employees who plan and execute a major heist.
The Irish Mob – Ireland – 2016 – This series focuses on the rise of the Irish Mob in America.
Jamie and Jimmy's Food Fight Club – 2012 – Jamie Oliver and Jimmy Doherty open a pop-up restaurant.
Jonathan Creek – 1997 to 2016 – After meeting a pushy investigative journalist, an eccentric magic trick developer finds himself investigating murders.
K-9 – 2009 – This Doctor Who spin-off follows the robot dog companion K-9.
Lip Service – 2010 – This dramedy focuses on the romantic lives of lesbian women in the Scottish city of Glasgow.
Little Dorrit – 2008 – Claire Foy and Matthew Macfayden star in this adaptation of Dickens' story of struggle in 1820s London.
Love London – 2015 – Guided by a London taxi driver, you'll follow a young Londoner trying to learn more about her city.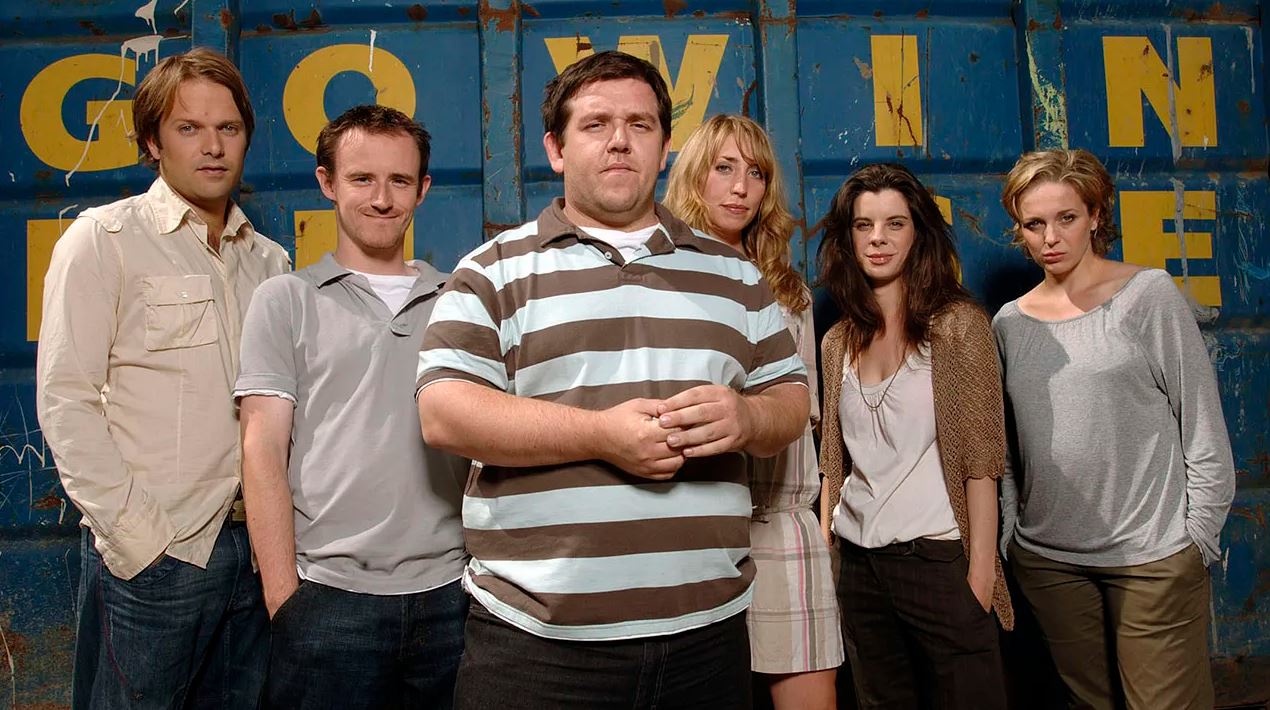 Man Stroke Woman – 2005 to 2007 – This sketch comedy series features a variety of well-known British actors including Amanda Abbington, Daisy Haggard, and Nick Frost.
McLeod's Daughters – 2002 to 2009 – Two sisters separated as children are reunited when they jointly inherit a ranch in the Australian bush: the ndependent Claire McLeod (Lisa Chappell, Gloss) and her estranged half-sister, Tess (Bridie Carter, 800 Words), a stubborn city girl with a drive to change the world. Together, they build an all-female workforce and commit to life at Drovers Run. Nearby, the men of the Ryan family help keep things interesting.
Meet the Romans – 2012 – British historian Mary Beard takes us along on a deep dive into what life was like during the Roman Empire.
Merlin – 2009 to 2013 – Colin Morgan (The Fall) stars as a young Merlin in his days as a mere servant to Prince Arthur of Camelot. In this version of Camelot, magic is banned and Merlin is forced to keep his talent hidden away.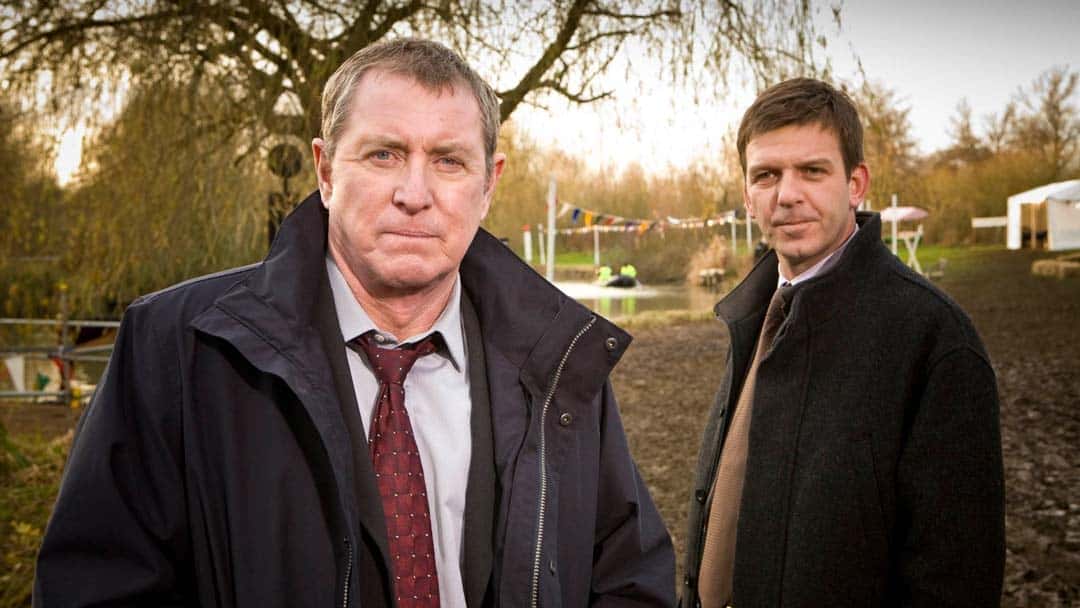 Midsomer Murders – 1998 to present – In Midsomer County, the landscapes are beautiful, the villagers all have secrets, and murder is rampant. This British mystery classic features John Nettles as DCI Tom Barnaby through the first 13 seasons, with Neil Dudgeon as DCI John Barnaby for the later seasons.
Moby Dick – 1998 – Sir Patrick Stewart stars as Captain Ahab in this adaptation of Herman Melville's novel.
Most Haunted – 2002 to present – Yvette Fielding leads this paranormal investigation series that primarily focuses on the UK and Ireland.
Mr. Bean – 1992 to 1995 – Bumbling Mr. Bean rarely speaks and has some very peculiar ways of doing things, but it usually works out for him. Rowan Atkinson (Maigret) stars as the iconic British character.
My Kitchen Rules, aka MKR + UK – 2017 – This British cookery show looks for the UK's top home cooks.
The New Tomorrow – New Zealand – 2005 – After a virus kills all the adults, kids are left to take care of themselves.
One Born Every Minute UK – 2010 to present – This series follows families as their children are born.
The Only Way is Essex – 2010 to present – Proof that British TV isn't all thoughtful dramas and intelligent mysteries, this reality series follows a group of wild young people living in Essex.
The Palace – 2008 – A fictional British royal family deals with all manner of upper class problems.
Paradox – 2009 – This sci-fi police drama focuses on a group of investigators who seek out evidence for crimes that haven't yet occurred.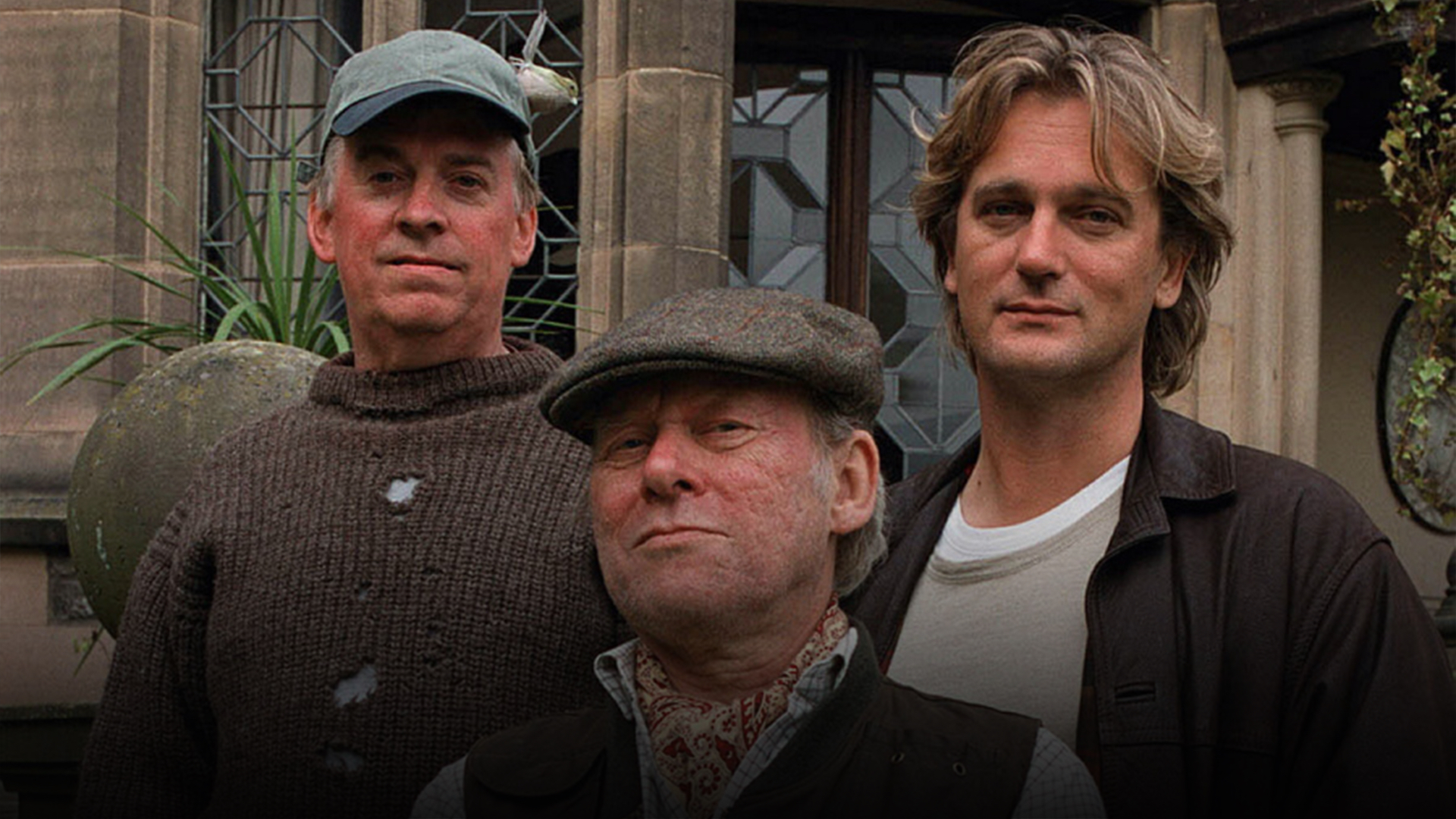 Peak Practice – 1993 to 2002 – This drama takes place in and around a GP surgery in the fictional town of Cardale in Derbyshire's Peak District (mostly filmed in the real-life village of Crich, also in Derbyshire). The series was popular during its run, lasting for 12 series and 147 episodes. Fair warning, though: it ends on a cliffhanger. Cast members over the years included Kevin Whately (Lewis), Amanda Burton (Silent Witness), Clive Swift (Keeping Up Appearances), and Sarah Parish (Bancroft).
Pete vs. Life – 2010 to 2011 – Journalist Pete is a pretty normal guy, except that he's constantly observed and analysed by a couple of sports commentators.
Plus One – 2009 – When a man is invited to his ex-girlfriend's wedding to a pop star, he needs a plus one. Miranda Raison (Silks) and Daniel Mays (Good Omens) star.
Primeval – 2008 to 2011 – When strange things start happening around England, a professor and his team are forced to capture a variety of unusual creatures from other time periods. Includes Ben Miller (of Death in Paradise).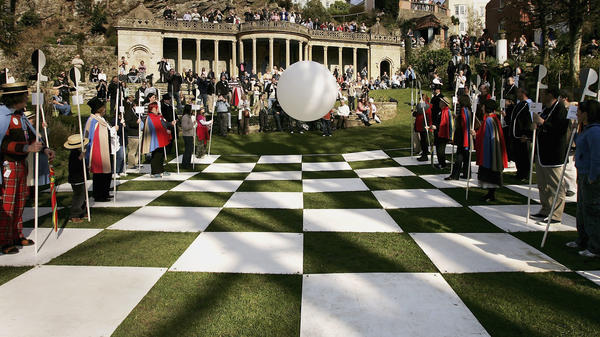 The Prisoner –1967 – Patrick McGoohan stars in this surprisingly well-aged series about a secret agent who's abducted and taken to a mysterious prison dressed up as an idyllic seaside village.
Prison: First and Last 24 Hours – This docuseries follows convicted criminals on their first and last days in Scottish prisons.
Rachel Allen: Easy Meals – 2011 – Irish chef Rachel Allen focuses on meals anyone can replicate in their homes.
Rachel Allen's Cake Diaries – 2012 – Chef Rachel Allen offers tips for cakes of all types.
Ramsay's Best Restaurant – 2010 – Gordon Ramsey sorts through 12,000 public nominations for the best restaurant in England and then takes a closer look at the final 16 to see which are best.
Restoration Home – 2010 – Actress Caroline Quentin (Jonathan Creek, Blue Murder) hosts this series about restoring neglected historic homes around Britain.
Richard Hammond's Engineering Connections – 2011 – Top Gear presenter Richard Hammond goes on a quest to discover engineering connections behind some of the most advanced structures in the world. From the world's tallest hotel to a Formula 1 car to space shuttles and earthquake-proof bridges, he makes engineering feel accessible and exciting.
Richard Wilson On the Road – 2014 – Richard Wilson (One Foot in the Grave) takes a trip around Britain with only his antique Shell travel guides to help him.
Robin Hood – 2006 – After fighting in the Crusades, Robin Hood returns home to find a corrupt, changed Nottingham.
Rome: Empire Without Limit – 2016 – Professor Mary Beard offers her take on the Roman Empire.
Rovers – 2016 – This working class comedy centers around the people who spend time at the Redbridge Rovers Football Club.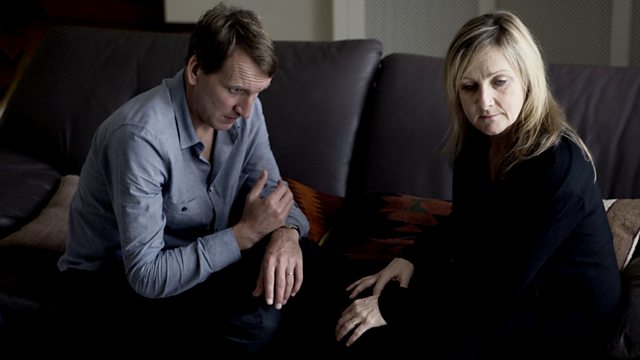 The Shadow Line – 2011 – DI Jonah Gabriel returns to work after a near fatal return, quickly finding himself going deep into the dangerous world of drug dealing. The miniseries includes performances from Christopher Eccleston, Tobias Menzies, Lesley Sharp, and Rafe Spall.
Shameless – 2004 to 2013 – Before he created No Offence, Paul Abbott created Shameless – the story of a rough-around-the-edges family living in a Manchester housing estate. It was later adapted into an American series starring William H. Macy. This one contains some strong language and sexual content, so it's not for everyone.
The Silence – 2010 – While struggling to integrate into the hearing world, a young girl with a new cochlear implant witnesses the murder of a police officer. Douglas Henshall (Shetland) is among the stars of this miniseries.
Simply Nigella – 2015 – Nigella Lawson teaches viewers how to prepare quick, simple comfort food dishes.
Speed with Guy Martin – 2013 to 2016 – Motorcycle racer Guy Martin performs a variety of speed challenges.
The Suspicions of Mr. Whicher: Beyond the Pale – 2014 – Whicher is hired to investigate threats made to the son of an important government employee, leading him to some of the most dangerous parts of Victorian London. Paddy Considine (Informer) stars.
The Suspicions of Mr. Whicher: The Murder at Road Hill House – 2011 – Based on Kate Summerscale's best-selling novel, this series sees DI Whicher pursuing the murderer of a three-year-old boy. Paddy Considine (Informer) stars.
The Suspicions of Mr. Whicher: The Murder in Angel Lane – 2013 – Whicher investigates the death of a young girl, pitting him against some of London's wealthiest and most powerful individuals. Paddy Considine (Informer) stars.
The Suspicions of Mr. Whicher: The Ties That Bind – 2014 – This entry sees Whicher taking on what appears to be a simple infidelity case, but it soon turns much darker. Paddy Considine (Informer) stars.
Terrahawks – 1983 to 1986 – This series follows the missions of a space defense group tasked with protecting Earth from Martians.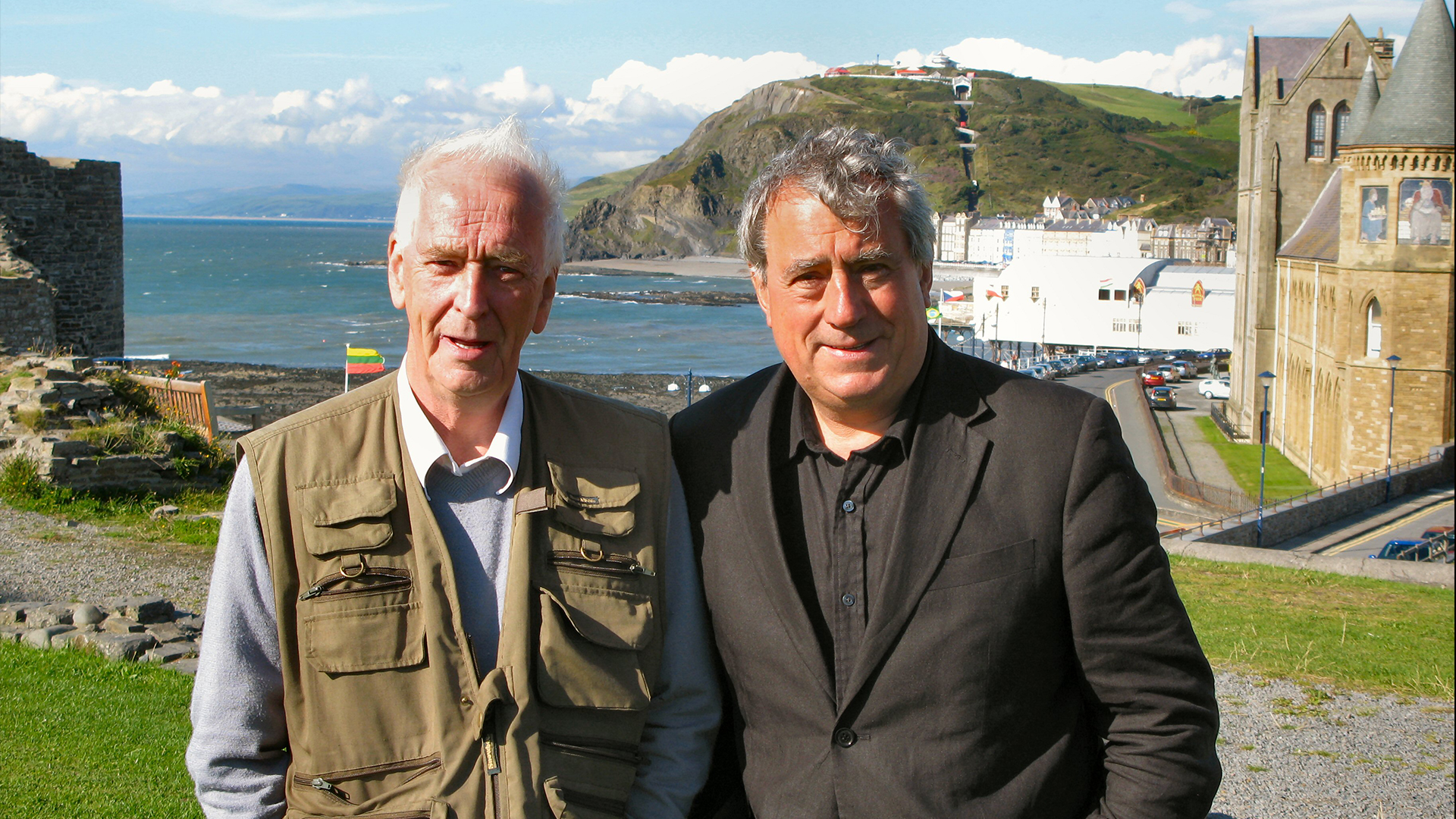 Terry Jones' Great Map Mystery – 2008 – Monty Python star Terry Jones travels around Britain to see if it's still possible to follow the earliest roadmaps of Wales.
Terry Pratchett's Hogfather – 2006 – The Hogfather has gone missing on Hogswatch, and Death must take his place.
To the Ends of the Earth – 2005 – This BBC series is based on William Golding's novels of a sea journey to Australia from England in 1812-13. Benedict Cumberbatch (Sherlock) stars.
Travel Man – 2015 to present – Richard Ayoade (The IT Crowd) takes 48 hour trips to various destinations, always bringing along a celebrity guest.
Treasure Island – 2012 – Eddie Izzard stars as Long John Silver in this retelling of the classic Robert Louis Stevenson story.
Truckers – 2013 – Stephen Tompkinson (DCI Banks) stars in this drama about a group of truck drivers in Nottinghamshire.
Ultimate Force – 2002 to 2007 – Ross Kemp (EastEnders) stars in this action series about a Special Air Service team that stops things like anthrax poisonings, assassinations, and bank sieges.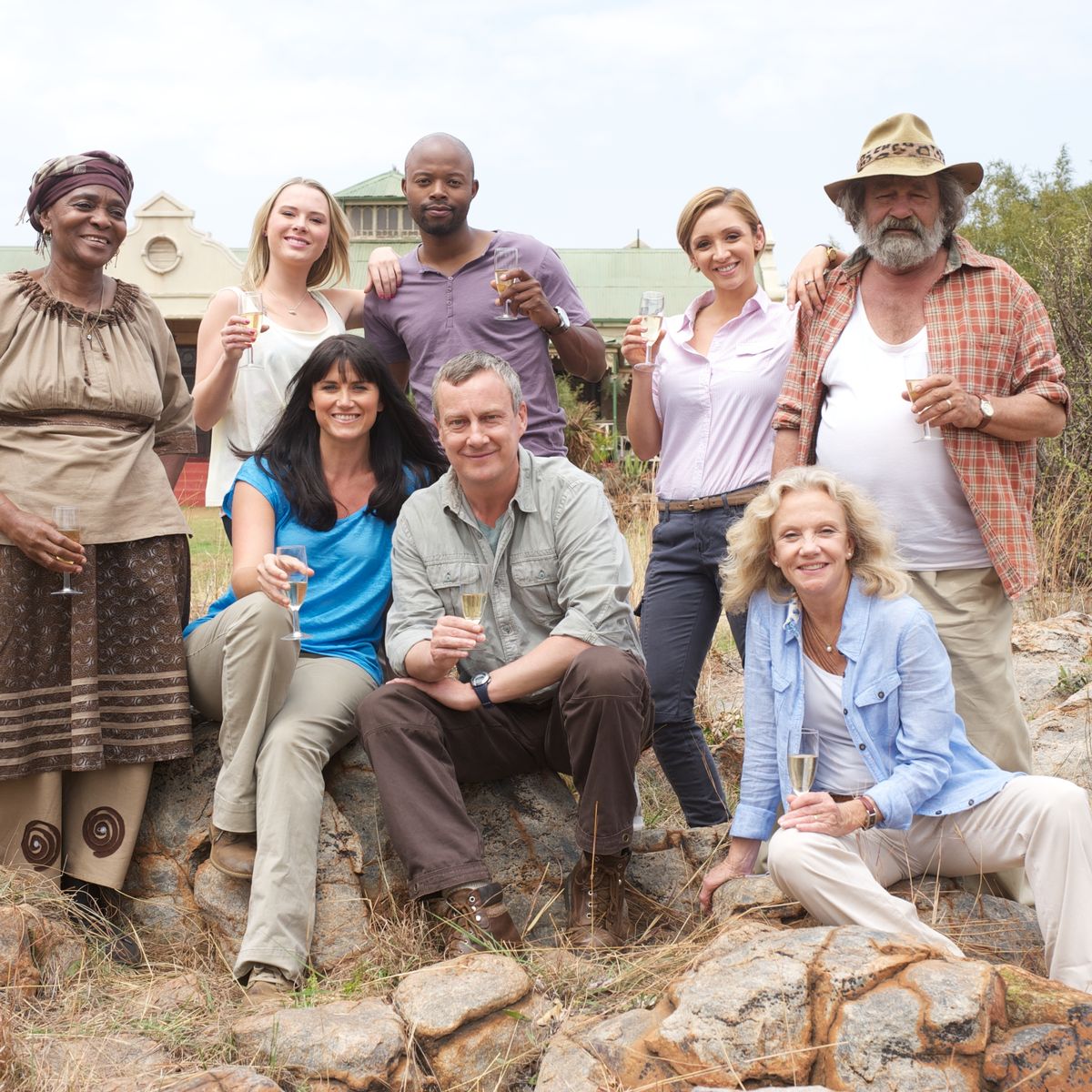 Wild at Heart – 2006 to 2013 – Stephen Tompkinson (DCI Banks, Ballykissangel) stars in this series about a British veterinarian who takes his family along to South Africa to release an animal back into the wild. When he sees the area and meets pretty game reserve owner Caroline (Hayley Mills), he ultimately decides to stay.
Wired – 2008 – Jodie Whittaker stars alongside Riz Ahmed, Laurence Fox, Charlie Brooks, and Toby Stephens in this suspenseful London-based thriller about a young woman whose high-profile promotion carries unexpected costs. She's quickly pushed into a criminal underworld she had no desire to be a part of.
Wolfblood – 2013 – Wolfblood teenagers have a number of heightened abilities, but their powers also bring danger and a need for secrecy.
Young Dracula – 2006 to 2014 – Count Dracula is a single father, and he's moved his kids Vlad and Ingrid to modern-day Britain. Now, little Vlad wants nothing more than to be a normal British kid and fit in with his friends.
What's Your Favourite British TV Show on Pluto TV?
Have you checked out any of the British shows on Pluto? Share your favourites in the comments!
Save it to Pinterest!