Acorn TV's The South Westerlies Premiere Details & Trailer
In some cases, we earn commissions from affiliate links in our posts.
Last Updated on October 6, 2020 by Stefanie Hutson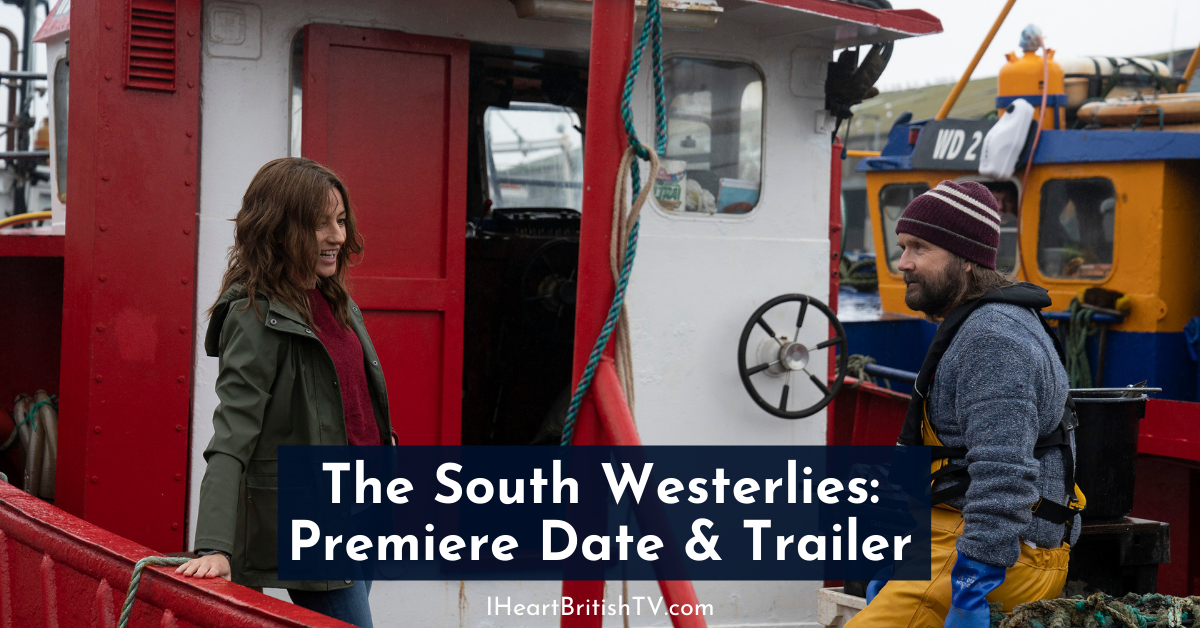 It's been some time since Acorn TV announced their latest commission, The South Westerlies, but the wait is nearly over. The light Irish drama will be premiering in early November – but what's it about?
What is The South Westerlies About?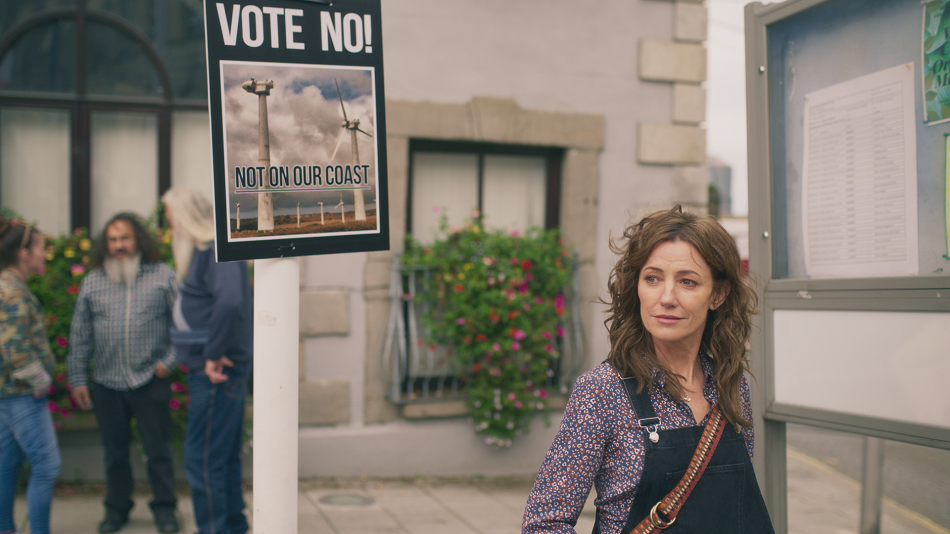 The South Westerlies follows Kate Ryan (Orla Brady, Eternal Law), a single mother with a promising career at Noreg Oil. She's an environmental consultant working out of Dublin, but she has her eye on a promotion that would move her to the company's headquarters in Oslo – until they add one final condition.
To earn the promotion, she'll need to go undercover in a small Irish town to help squash opposition to her company's offshore wind farm. Unfortunately, she and the town have a complicated past.
Between the career challenges, her personal ethics, and the return of an old boyfriend who looks an awful lot like her son, she has a tough road ahead. Add in the fact that her old friend Breege (Eileen Walsh, Catastrophe) isn't pleased to see her back in town after years of silence and the whole situation is terribly uncomfortable.
Ailish McElmeel, co-founder of Deadpan Pictures said of the series:
"The South Westerlies is very much a series for our climate-changing-times, an ensemble comedy drama set in a picturesque seaside town divided. It's warm and funny, while also shot through with darker shenanigans. Alongside our brilliant cast and crew, it's great to be partnering again with Acorn, RTÉ, ZDF Enterprises and Screen Ireland to bring The South Westerlies to both Irish and international audiences alike."
You can watch the trailer below:
When Does The South Westerlies Premiere?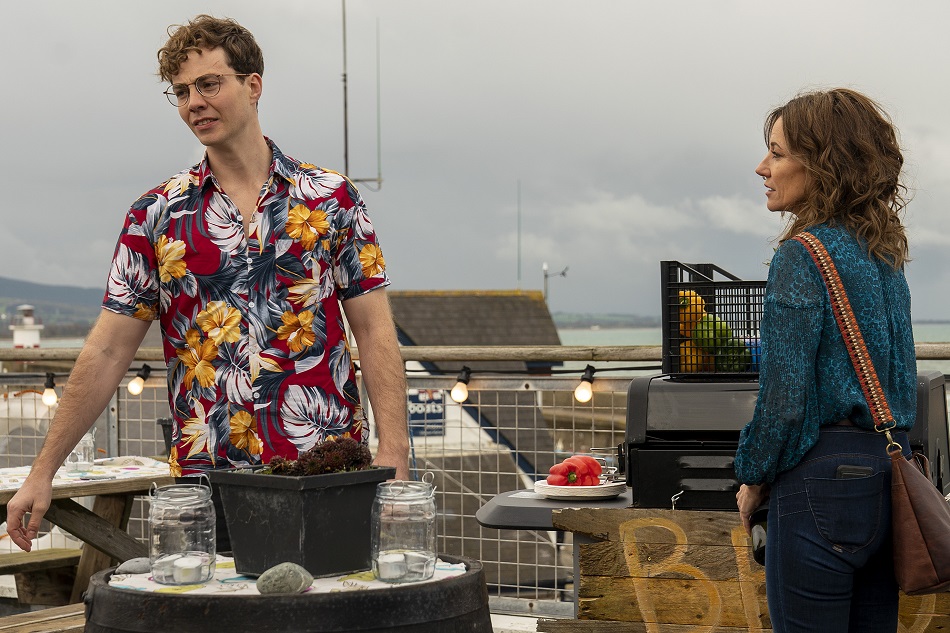 In Ireland, The South Westerlies premiered in September on RTÉ.
In the US and Canada, it will premiere on the 9th of November on Acorn TV. All six episodes will be available that day.
We don't currently have premiere details for the UK, AU, or NZ.
Who Else is Involved in The South Westerlies?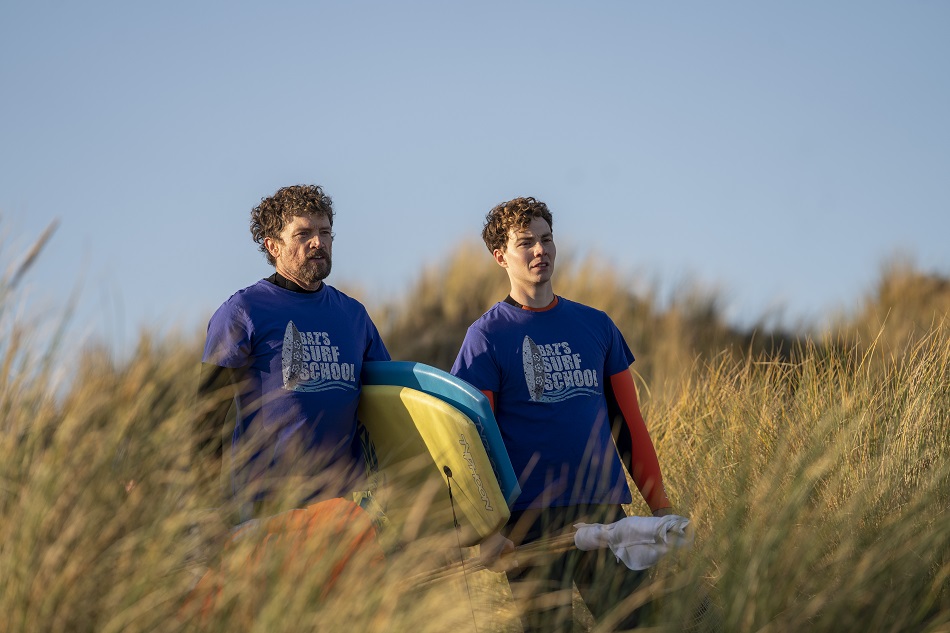 Along with Orla Brady and Eileen Walsh, the series boasts a number of talented actors. Sam Barrett (The Happy Prince) plays Kate Ryan's teenage son Conor, while Steve Wall (Raised by Wolves) plays local surfer Baz Crowley.
Patrick Bergin (Patriot Games) plays local councillor "Big Mike" Kelleher, who's undecided about the wind farm. We'll also see performances by Ger Ryan (Fat Friends) and Sorcha Cusack (Father Brown).
The South Westerlies was produced by Deadpan Pictures (Ireland) in association with RTÉ, Acorn TV with its UK-based development division Acorn Media Enterprises, ZDF Enterprises and Screen Ireland.
Teresa McGrane, Deputy Chief Executive at Screen Ireland said of the production:
"We are delighted to support the development and production of The South Westerlies as part of Screen Ireland's new focus on episodic TV drama. Deadpan Pictures is a dynamic Irish company going from strength to strength, with a growing slate of high-end comedy and drama TV shows. With The South Westerlies, Catherine Maher has created an unapologetically warm and funny piece of Sunday night entertainment. The show will bring Irish talent and images of Ireland to audiences across the US and worldwide."
This series will add to Acorn TV's growing library of commissioned series, which includes Agatha Raisin (starring Ashley Jensen), Irish period mystery Dead Still, the New Zealand thriller The Sounds, and Australian feature film Miss Fisher and the Crypt of Tears.
Curious about Acorn TV? Check out our list of the best shows on Acorn TV.
Will You Be Watching the Premiere of The South Westerlies?
Will you be tuning into this one when it premieres in November? We certainly will!
Save it to Pinterest!