14 Things You Might Not Know About The Good Life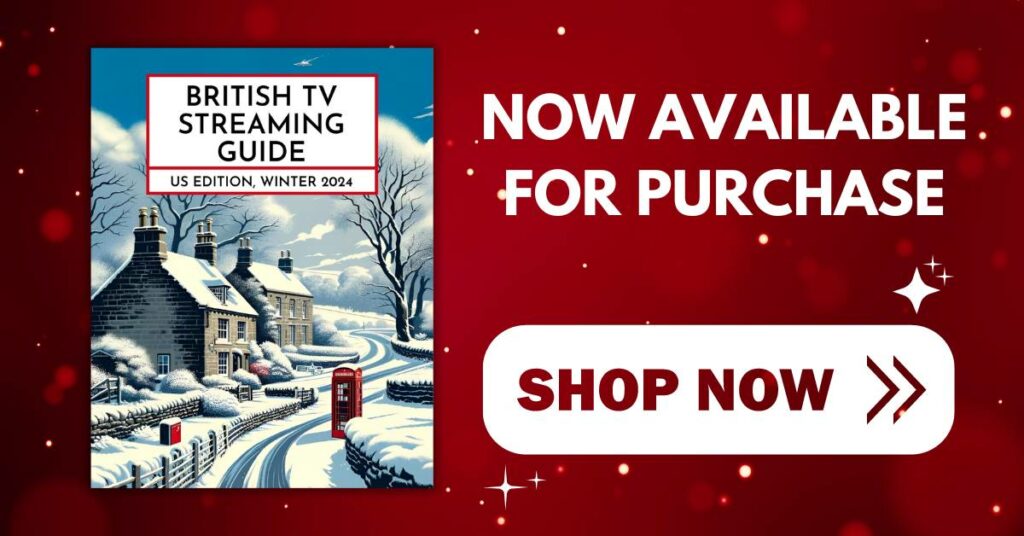 The British TV Streaming Guide: US Edition, Winter 2024 is now available. Get yours HERE.
In some cases, we earn commissions from affiliate links in our posts.
Last Updated on September 16, 2021 by Stefanie Hutson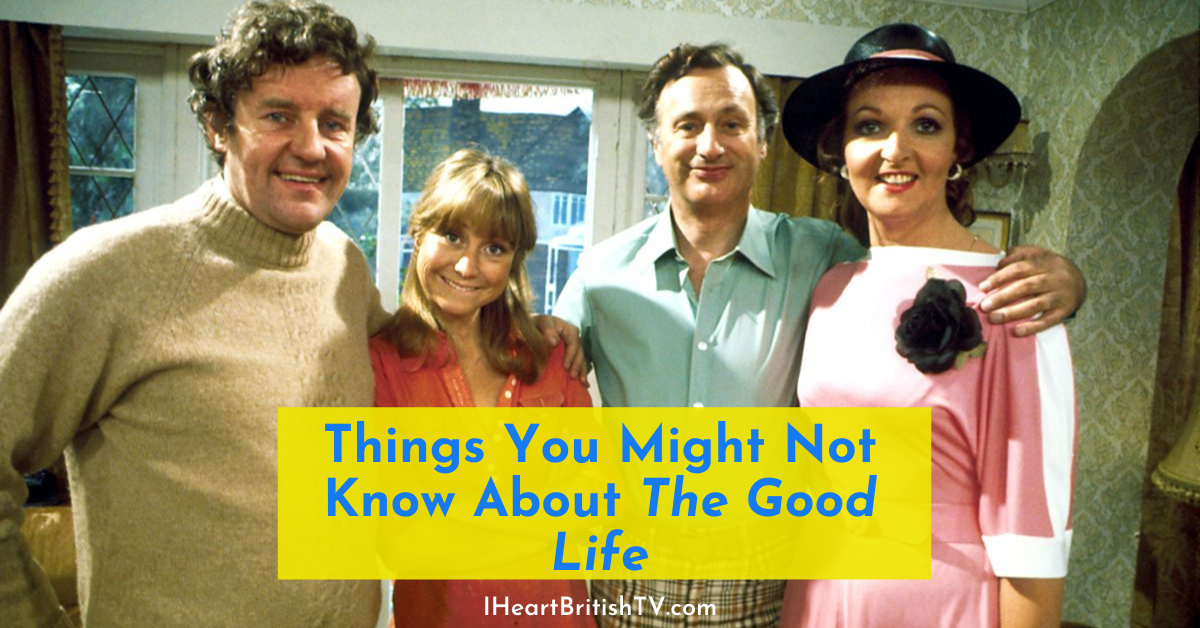 The Good Life is one of the greatest British sitcoms of all time. Even today, many can relate with the central premise – the story of a man who turns 40 and realises he's stuck in a rut, spending most of his hours doing things he doesn't want to do for the sake of making someone else rich.
Whether you've watched it dozens of times or you've only just discovered this comedy classic, we thought it might be fun to take a look at a bit of trivia about the show and its cast members. But first, for those NOT familiar with the series…
What is The Good Life About?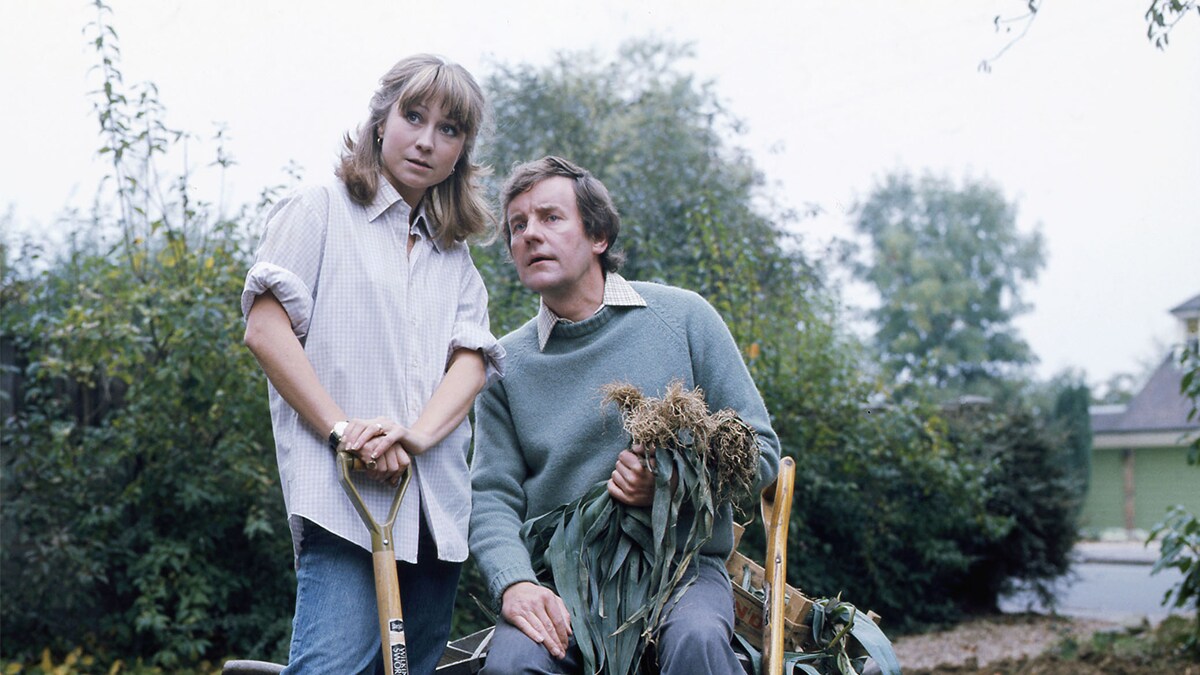 The Good Life tells the story of Tom and Barbara Good as they venture into the world of self-sufficiency. On the morning of his 40th birthday, Tom Good realises he's unhappy with his life. He sits in traffic, designs plastic toys for breakfast cereal boxes, and then goes home to a wife he loves but doesn't see as much as he'd like.
Rather than spend his next 40 years in a similar fashion, he decides to quit his job and become self-sufficient – in his suburban home in Surbiton. He and his wife get chickens and a pig, plant fruits and veg, and generally try to exist on their own efforts.
Next door, their neighbors are proud participants in the rat race. Husband Jerry is an executive at the same company Tom worked for, while wife Margo ensures they're always just a little bit ahead of the Joneses. She has high standards, and living next door to livestock isn't part of her vision for peaceful, upscale suburban life.
If you've never watched the series, you can do so HERE on BritBox.
14 Things You Might Not Know About The Good Life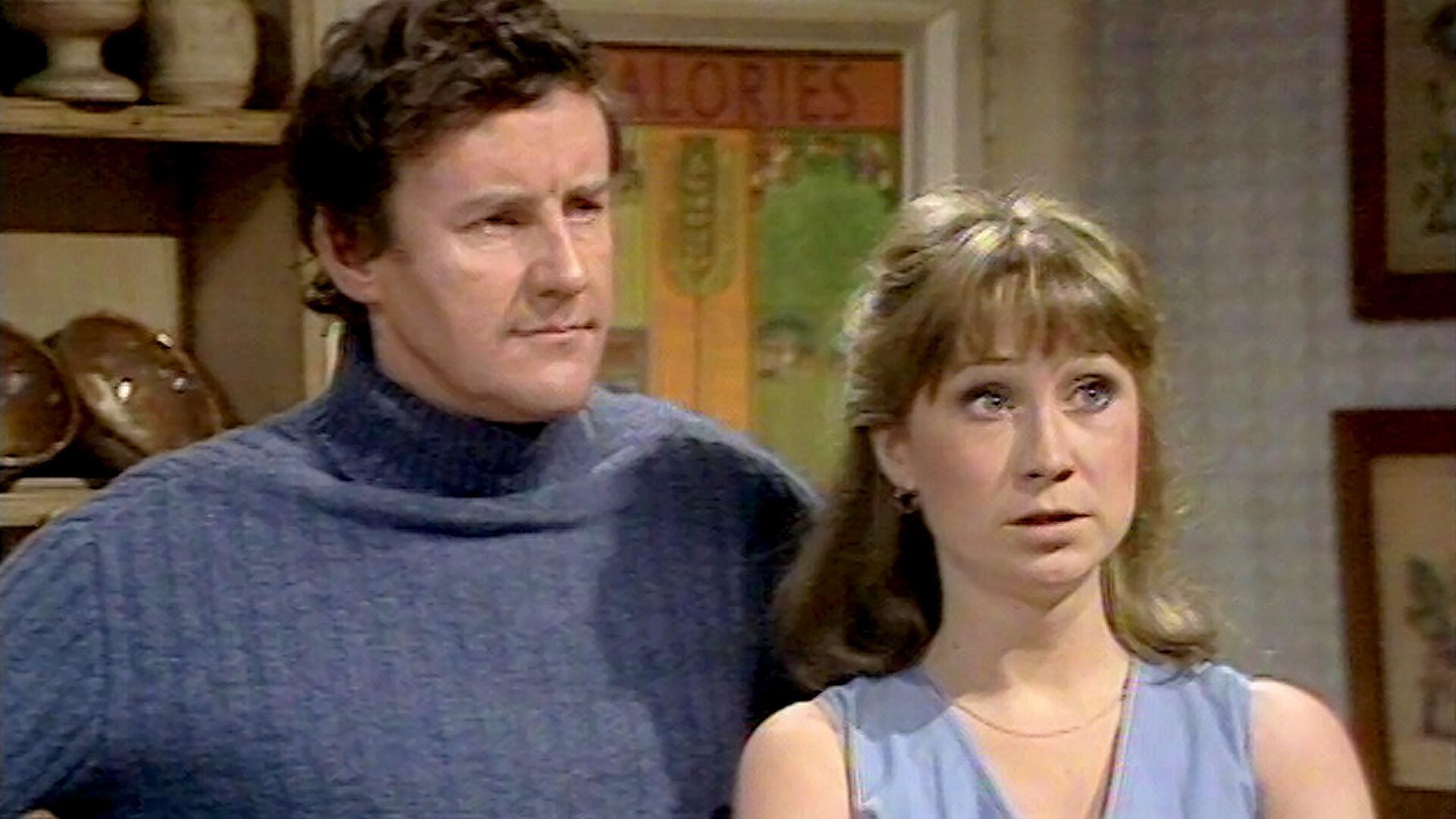 It has two different names.
In the UK, it's called The Good Life. In the US, it was called Good Neighbors.
Why? It was to avoid confusion with a short-lived American sitcom that was also called The Good Life. That one starred Larry Hagman and Donna Mills, and it ALSO saw a couple who had decided to do something about their boring existence. Instead of becoming self-sufficient, the Millers decided to become the live-in butler and cook of a millionaire industrialist.
You can check out the trailer below. Tony Orlando sang the theme.
Richard Briers wasn't a big fan of Tom Good.
Though Tom Good was the role that made Briers famous, he was never totally smitten with the character. In one interview, he said, "I never really liked Tom. I thought he was selfish and obsessed. Poor Barbara never got any dresses and presents. It was always about him, his ideas, his plans."
The show has been deemed offensive by modern standards.
On BritBox, many episodes carry this ominous warning:
The Good Life is a classic comedy programme which reflects the broadcast standards, language, and attitudes of its time. Some viewers may find this content offensive.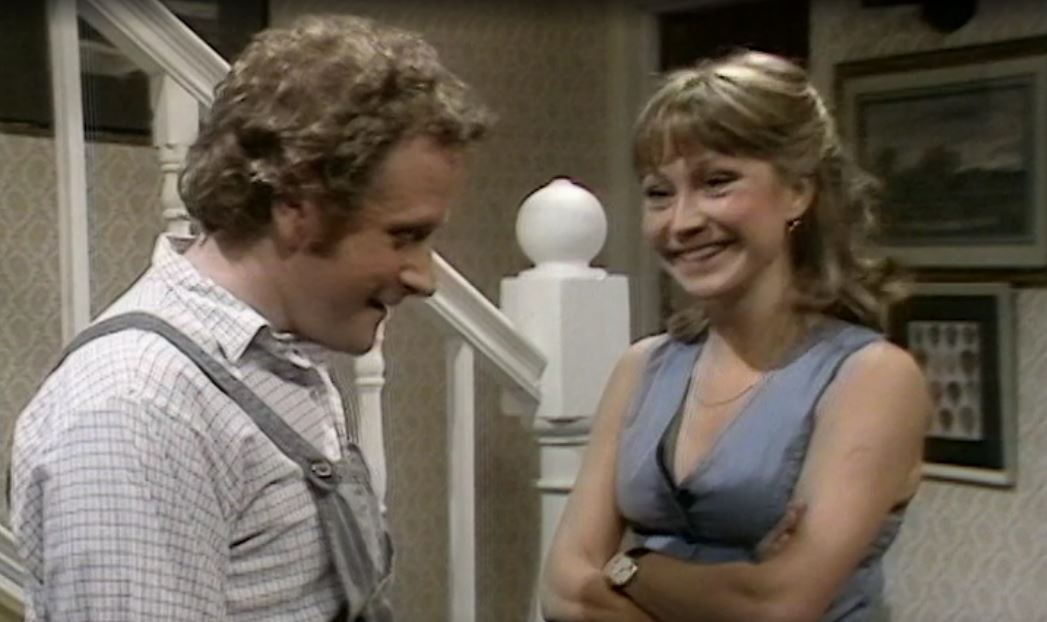 You might know of the window washer – or at the very least, some of his work.
In the episode "Pig's Lib", Barbara has a VERY unfortunate misunderstanding with the window cleaner while trying to barter. The character known only as "window cleaner" is actually Jonathan Lynn, a famous actor in his own right – and a man even more celebrated for his writing and directing.
Some of Lynn's directing credits include Clue, My Cousin Vinny, The Whole Nine Yards, The Fighting Temptations, and Yes, Prime Minister. He also directed a Beyonce video short. Really.
His writing credits include Yes, Minister and Yes, Prime Minister, along with On the Buses, Doctor in Charge, Doctor at Sea, Doctor on the Go, and Clue.
Not bad for a humble window cleaner.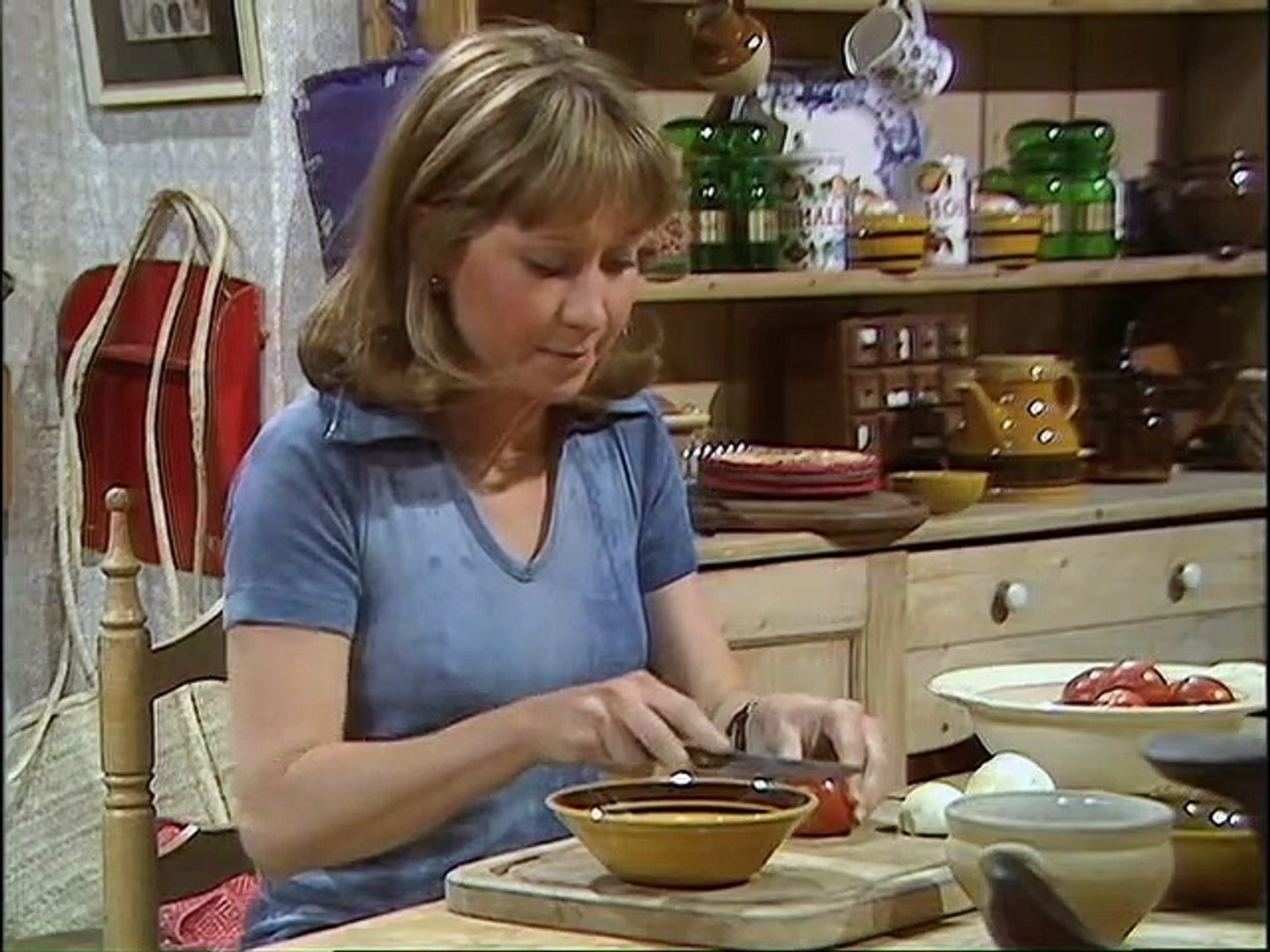 Even in 1975, the idea of a relatively average 40-year-old man owning a sizable detached house without a mortgage was fairly unlikely.
Part of what allowed Tom and Barbara Good to live the way they did is that their home was paid off. While homes were very cheap in 1975 (compared to modern times), that was still a bit of an unrealistic stretch for a single-income household headed up by a man as unambitious as Tom Good – although the lack of children probably helped.
Today, it would be downright laughable. In the 45 years since the show originally aired, a couple of big things have happened. Prior to 1998, public universities in England were fully funded by the government. Tom Good wouldn't have had student loan debt. These days, the average debt among borrowers who finished their courses (as of 2019) is £40,000.
At the same time, the gap between typical salaries and home prices has exploded. As of September 2020, the average price of a detached home in the UK is £477,098. In 1975, it was £19,925 (roughly £168,400 in today's money). It's even higher for places within commuting distance of London. The home that served as Tom and Barbara Good's home was put up for sale at the price of £570,000 back in 2001.
Even in the 70s, Richard Briers said it was "a 1930s house and slightly shabby." With an extra 45 years of wear and tear on the place, Zoopla estimates its 2021 value at somewhere between £1.29m – £1.58m. You'd need a very, very good job (or inheritance) to have that paid off by 40.
But think…by virtue of living during the right time, he and Barbara could have lived there for decades, sold the house, and retired in luxury outside the London area.
You can take a virtual walk around the neighbourhood in the window below:
Queen Elizabeth II was a fan.
The last episode was recorded in the presence of Queen Elizabeth and Prince Philip. When filming was over, they met all the cast members. If you have the complete DVD set, it includes footage from that day. Keep in mind – you'll need a region-free DVD player if you want to watch the DVDs in the US.
Interestingly, if your only experience of the series was watching it on PBS, you may have missed this episode. Quite a few people who watched back in the 80s and 90s have let us know they were surprised to find the new-to-them episode, as they were certain they'd seen them all on TV.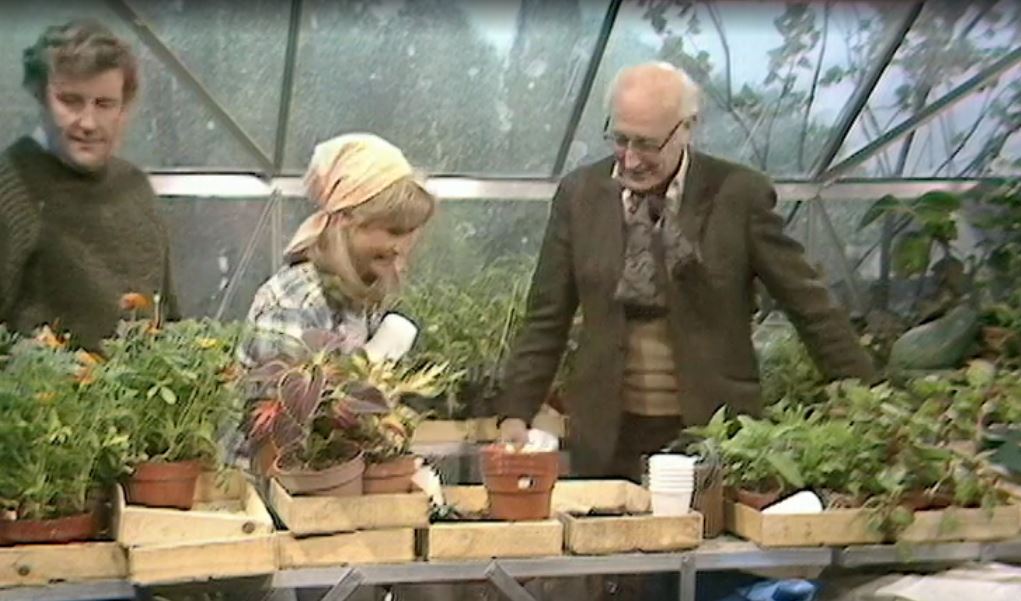 The Good Life was not just a show – it was a movement.
During World War II, British people were wild about allotments (see: What is an Allotment?). Food was heavily rationed, of course, but you could make up the difference by planting and preserving your own fruit and veg. Those without their own gardens were able to use allotments to help feed themselves and their neighbours.
After WWII, use of allotments declined gradually – but when The Good Life came out, there was a dramatic resurgence in people who wanted to learn basic survival skills. Allotments became popular again. The same thing happened with the onset of the pandemic, and many towns saw their allotment waiting lists grow to a year or more.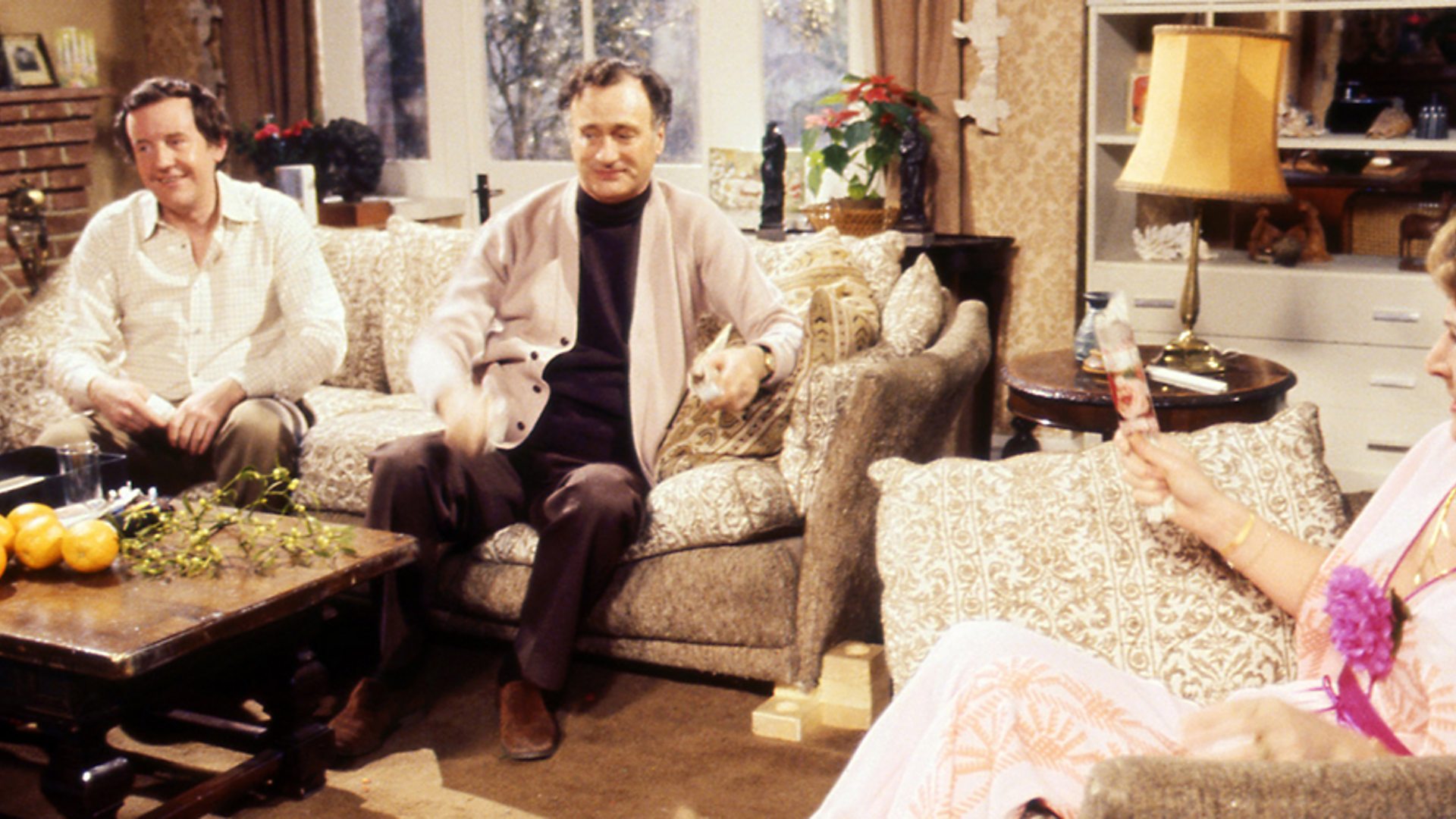 The names were no accident.
The main couple in the series, Tom and Barbara Good, were named in a way that meant the title (at least in the UK) did double duty. The Good Life was both a story about the Good family and a story about the pursuit of a better way of life.
At the same time, the writers chose neighbour Jerry's name because of Tom's. They said, "We've got a Tom, may as well have a Jerry."
A number of characters are seen, but never heard.
Even though we hear about them frequently, we never get to meet Mrs. Dooms-Patterson, Miss Dolly Mountshaft, or the Pearsons (who look after the Leadbetters' garden). On the whole, The Good Life has relatively few guest actors.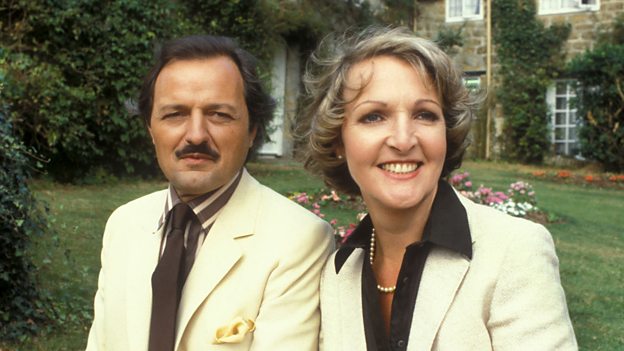 All the actors would go on to get their own shows – but it was the Leadbetters who went on to greater immediate success.
After The Good Life, all the stars were in high demand, but it was Penelope Keith and Paul Eddington who would find the greatest career success right after the series. Keith would go on to star in the British comedy classic To the Manor Born, while Eddington would star in Yes Minister.
Felicity Kendal went on to star in Solo in 1981, and the next big hit for Richard Briers would be Ever Decreasing Circles in 1984.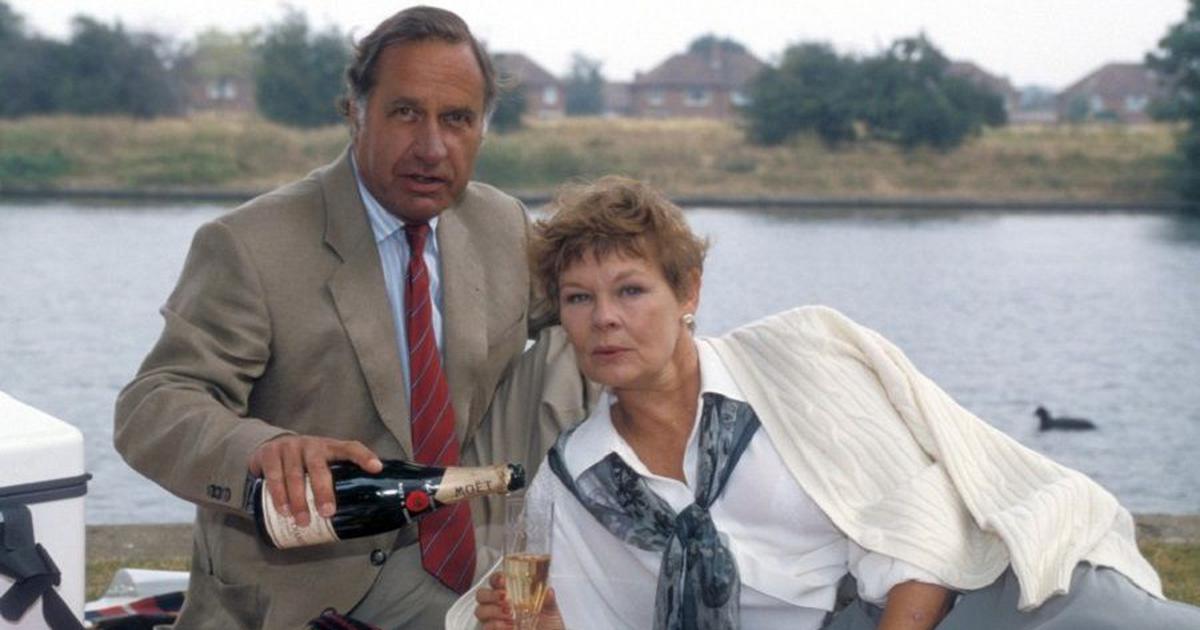 Bob Larbey would go on to write some of the best-loved Britcoms.
The Good Life was a collaboration between John Esmonde and Bob Larbey, and together, the two wrote quite a few classic Britcoms – including Please Sir!, Ever Decreasing Circles, and Brush Strokes.
In later years, Larbey would go on to write a number of shows on his own. Two of those remain fairly popular to this day: A Fine Romance and As Time Goes By (both of which starred Dame Judi Dench).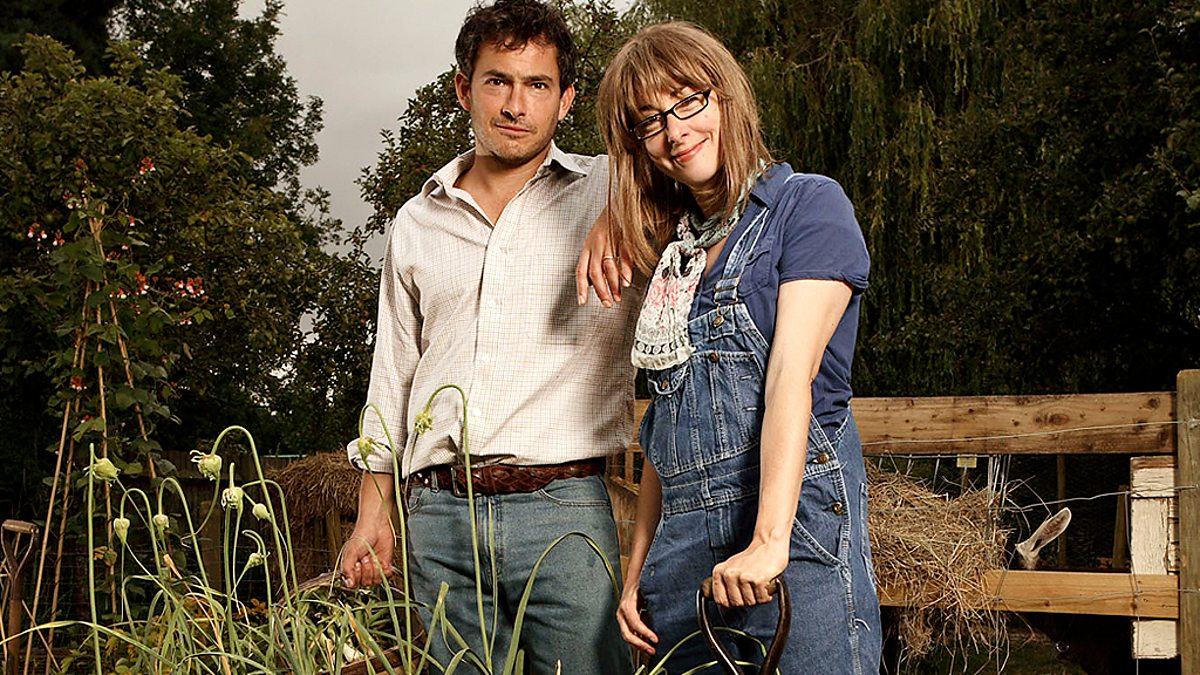 Giles Coren and Sue Perkins gave it a try.
To celebrate The Good Life's 35th anniversary, Giles Coren and Sue Perkins recreated the Goods' attempt at self-sufficiency. While no services are legally streaming it at the moment, you can still get a copy of the companion book HERE.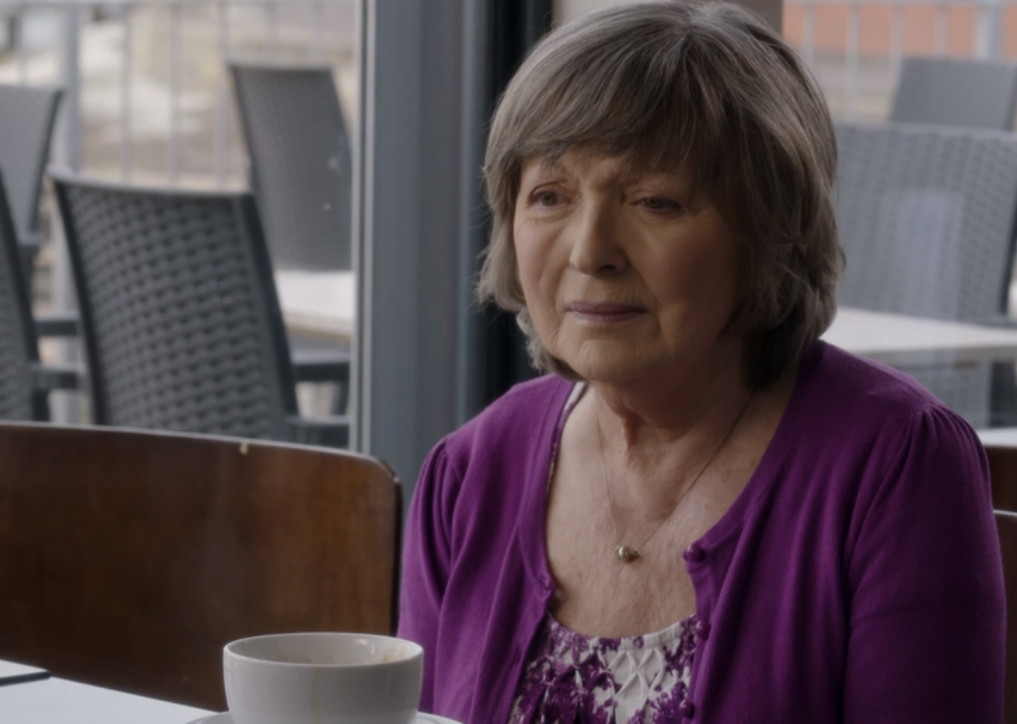 Hannah Gordon was originally meant to play Margo.
As wonderful as Hannah Gordon (Unforgotten, Upstairs, Downstairs) is, it's hard to imagine anyone pulling off that role the way Penelope Keith did.
Peter Bowles was originally intended for the role of Jerry – and he would later team up with Penelope Keith in To the Manor Born and Executive Stress.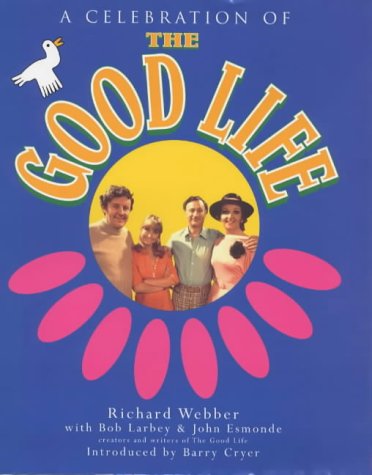 The series was inspired by Bob Larbey's own 40th birthday.
For the 25th anniversary of the series, Richard Webber collaborated with Bob Larbey and John Esmonde to write a book about the series and its impact. Along with stories of real people who adopted the lifestyle after the show, they mention that the series itself was inspired by Bob Larbey's own reflections upon turning 40.
Though it's been out of print for some time now, you can pick up a used copy of A Celebration of The Good Life HERE.
Save it to Pinterest!