Guillermo del Toro's Cabinet of Curiosities to Feature Essie Davis, Andrew Lincoln, & More
In some cases, we earn commissions from affiliate links in our posts.
Last Updated on October 1, 2022 by Stefanie Hutson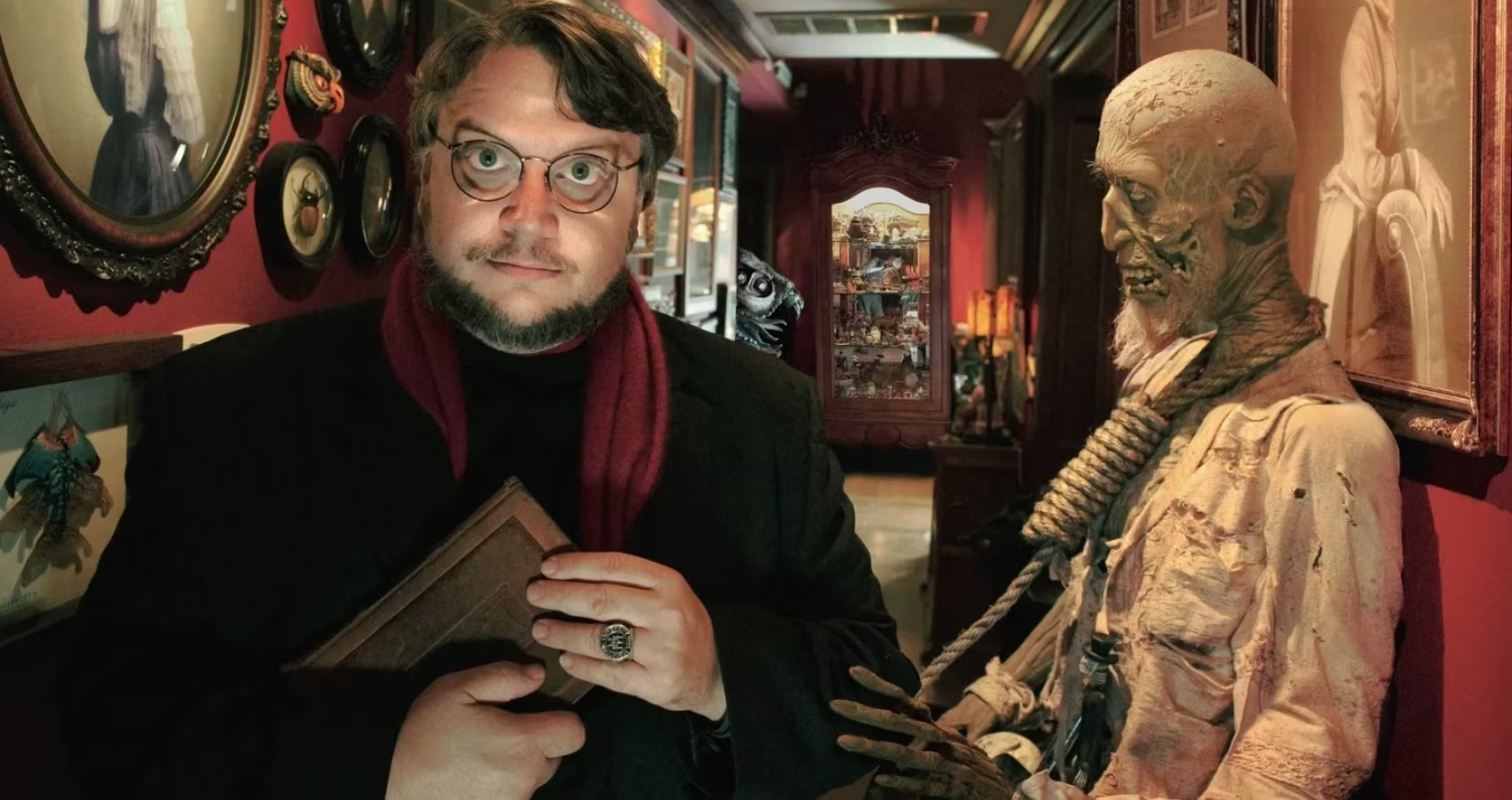 Most people don't hear "Guillermo del Toro" and think "British TV". He's Mexican, after all – and that's a long way from the UK. If you're a British TV fan who appreciates his sublimely weird and creepy work, however, you're in for a treat this October when Cabinet of Curiosities premieres.
What's Guillermo del Toro's Cabinet of Curiosities?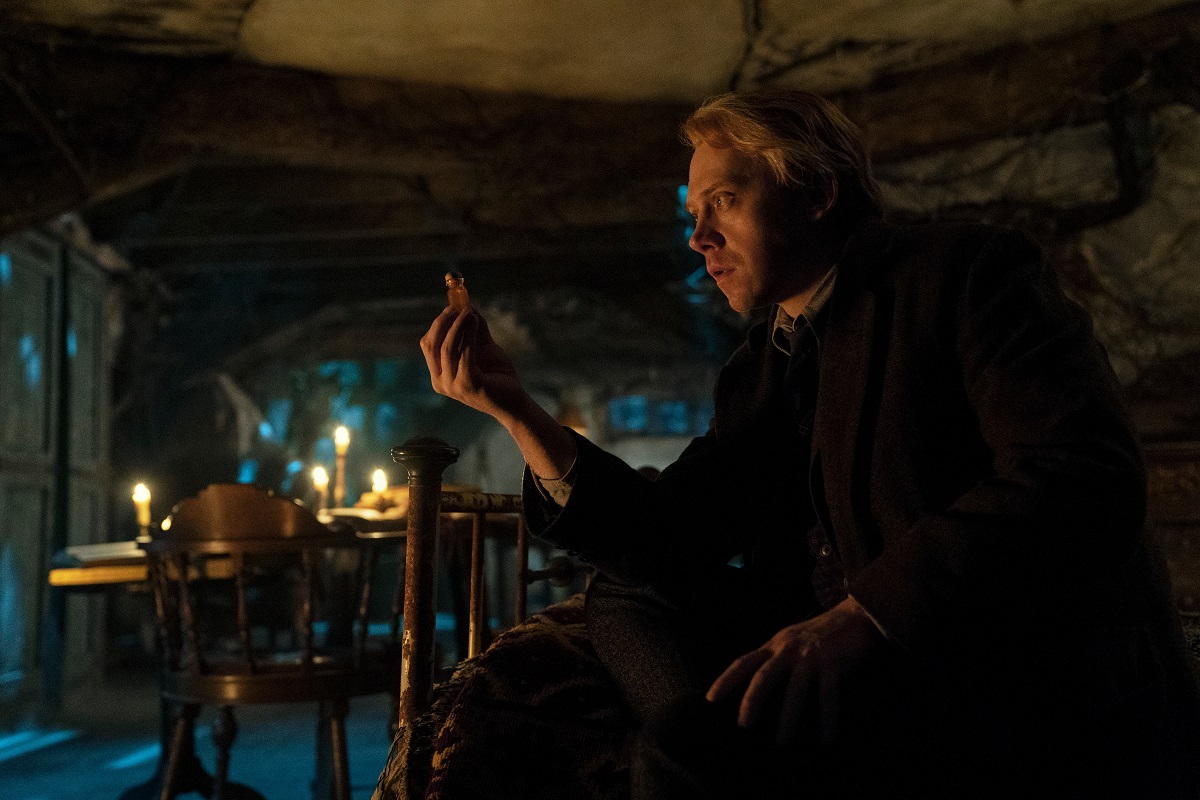 Cabinet of Curiosities gives Academy Award-winning filmmaker Guillermo del Toro the opportunity to challenge the traditional notions of horror and the macabre. The eight self-contained stories are said to range from macabre to magical, gothic to grotesque and the plain old classically creepy.
Writers for the series include del Toro himself, Twilight Zone writer Henry Kuttner, Aaron Stewart-Ahn, Mike Watkins, David S. Goyer, Regina Corrado, and Lee Patterson.
Much like Rod Serling or Alfred Hitchcock, del Toro will present the episodes, adding a few thoughts at the opening and close of the episiodes. J. Miles Dale will also co-showrun and executive produce with del Toro, Regina Corrado, and Gary Ungar.
Which British Actors Appear in Guillermo del Toro's Cabinet of Curiosities?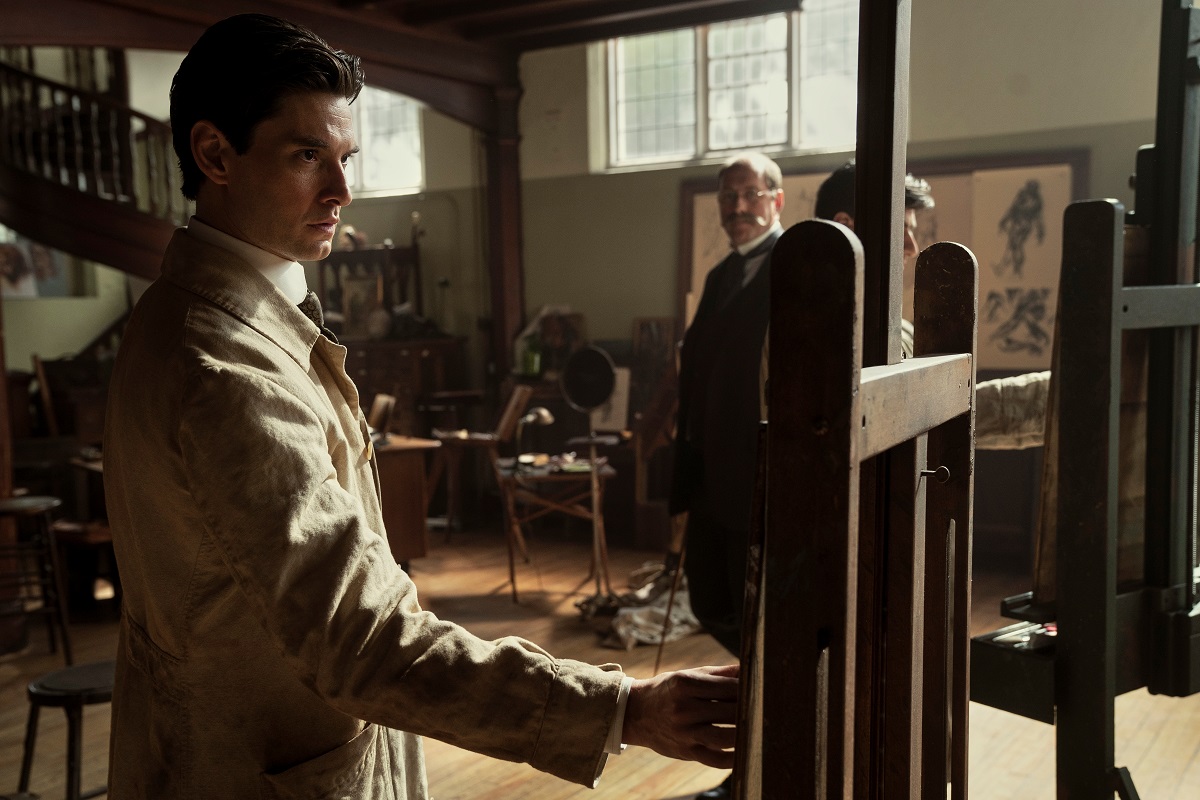 As this is a British TV site, the British connection is kind of important. Andrew Lincoln (The Walking Dead, Teachers) appears in one episode, as does Rupert Grint (Harry Potter). Ben Barnes (Gold Digger) also appears. French-Scottish actor Sebastian Roché (The Young Pope) appears in an episode, and you can also spot David Hewlett (Stargate: Atlantis) and Julian Richings (A Nero Wolfe Mystery) in an episode each.
Fans of the Australian Miss Fisher's Murder Mysteries will be delighted to see Essie Davis in an episode, too.
Watch the Trailer for Guillermo del Toro's Cabinet of Curiosities
The new trailer for season 1 has been released, and you can watch it below:
When & Where Does Guillermo del Toro's Cabinet of Curiosities Air?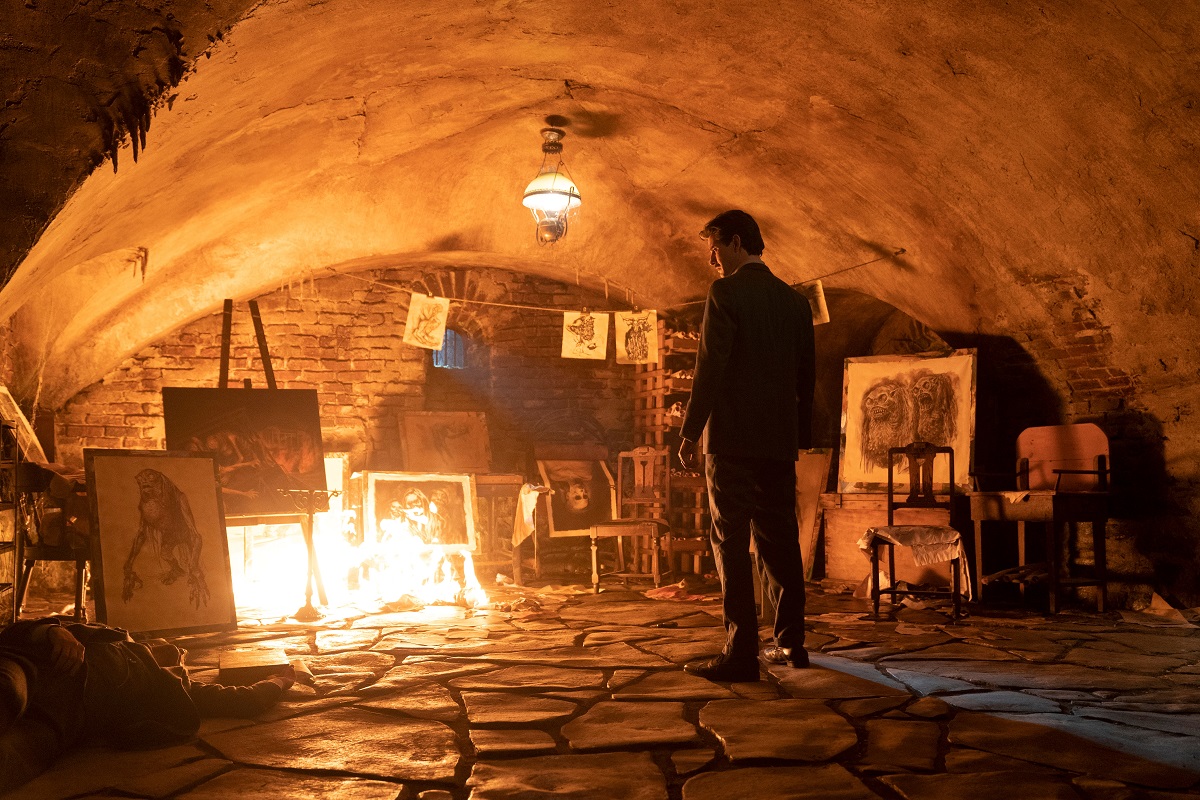 Guillermo del Toro's Cabinet of Curiosities is a Netflix original series, meaning that for the foreseeable future, you'll need Netflix to watch it.
In the United States, Canada, Ireland, Australia, and UK, the series will premiere on October 25, 2022. The date will be the same for many other countries, but please check specifics for your location if you're not in one of the listed countries.
More Creepy & Unusual Recommendations While You Wait for Guillermo del Toro's Cabinet of Curiosities…
If you've set the Netflix reminder for Cabinet of Curiosities and you're looking for more to watch while you wait, consider some of these.
Supernatural, Horror, and Generally Creepy Anthology Series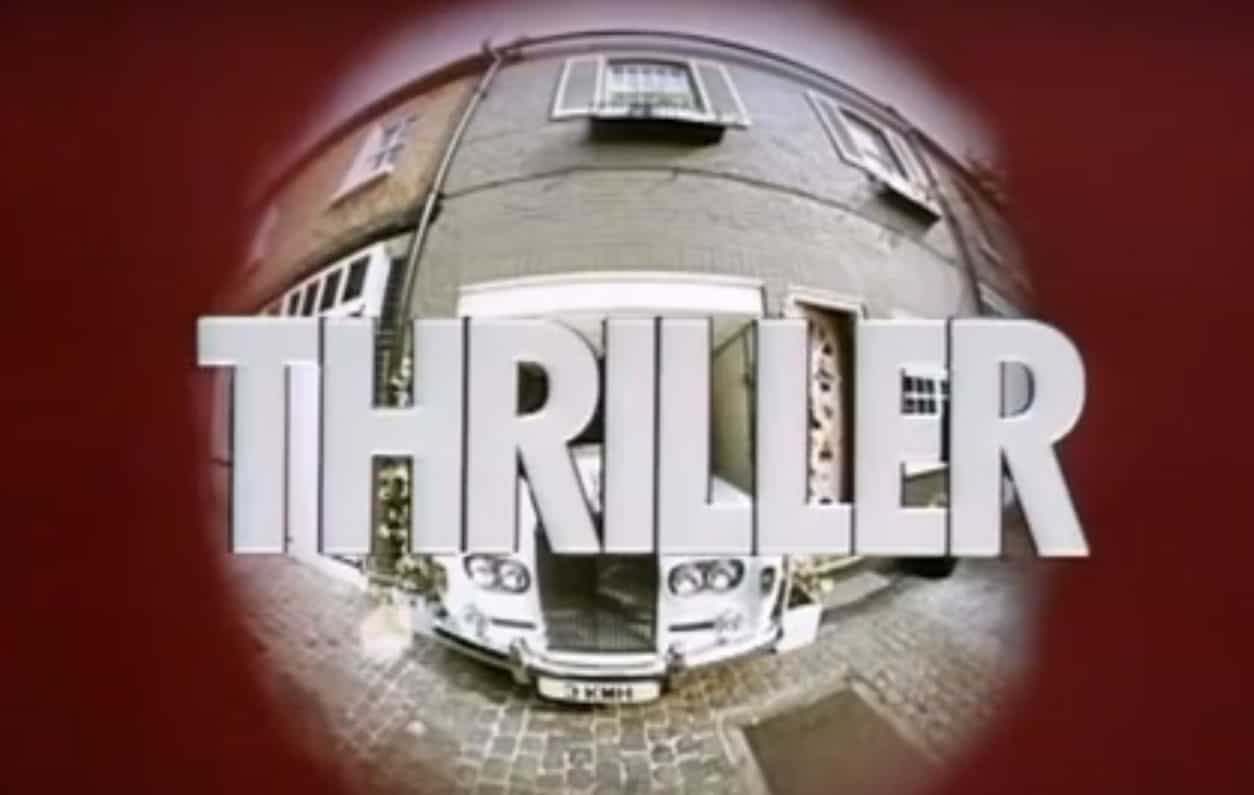 If you enjoy anthology shows with elements of the weird, there are plenty of good ones to choose from – including some retro anthologies that are still very enjoyable (and which feature early performances from some very well-known British actors).
Chiller – 1995 – Martin Clunes and Nigel Havers star in this horror series about a group of friends who receive prophecies during a seance in the basement of a London cafe. Freevee, Roku, Tubi
Hammer House of Horror – 1980 – This classic anthology series tells tales of mystery, suspense, and horror. Freevee, Roku, Tubi, Pluto
Black Mirror – 2007 to 2019 – This ominous modern thriller anthology gives us glimpses into some very dark possibilities for the future. Netflix.
Black Mirror: Bandersnatch – 2018 – In 1984, a programmer adapts a novel into a video game, growing less connected to reality as the project moves along. This is an interactive story with multiple endings. Netflix.
Thriller – 1973 to 1976 – This long-running 1970s anthology series includes a few supernatural tales, but mostly a lot of suspense and mystery. It also includes early performances from Michael Kitchen, Jenny Agutter, Francesca Annis, Hayley Mills, Helen Mirren, and more – along with a surprising number of American guest stars. Tubi, Pluto, Freevee
The House that Dripped Blood – 1971 – This anthology series tells four stories about a haunted home in the UK. Christopher Lee and Peter Cushing are featured. Tubi, Pluto, Vudu
Tales of the Unexpected – 1979 to 1988 – This anthology series features terrifying tales and a variety of well-known Brits, including Roald Dahl and Timothy West (Great Canal Journeys). Freevee
The Alfred Hitchcock Hour – United States – 1962 to 1965 – Alfred Hitchcock hosts this classic mystery and thriller anthology series. Peacock.
Alfred Hitchcock Presents – United States – 1955 to 1962 – The English master of suspense hosts this anthology series full of mystery and murder. Peacock.
A Ghost Story for Christmas – In the UK, there's a long-standing tradition of telling ghost stories at Christmas – and this series has produced a number of short television films featuring ghost stories by authors like M.R. James and Charles Dickens. It originally aired during the 1970s, but it's been revived sporadically since 2005. BritBox.
Eerie, Scary, and Otherwise Spooky Programming for the Halloween – Christmas Season
Need more? We have a number of more substantial lists of creepy shows and films you can check out: