Outlander Season 6: Premiere Date & Where to Watch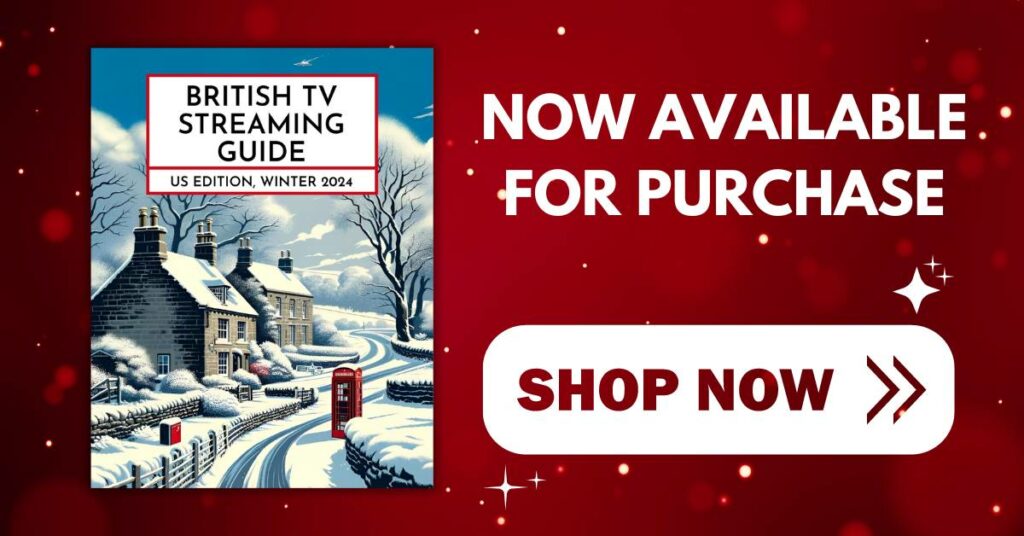 The British TV Streaming Guide: US Edition, Winter 2024 is now available. Get yours HERE.
In some cases, we earn commissions from affiliate links in our posts.
Last Updated on December 3, 2021 by Stefanie Hutson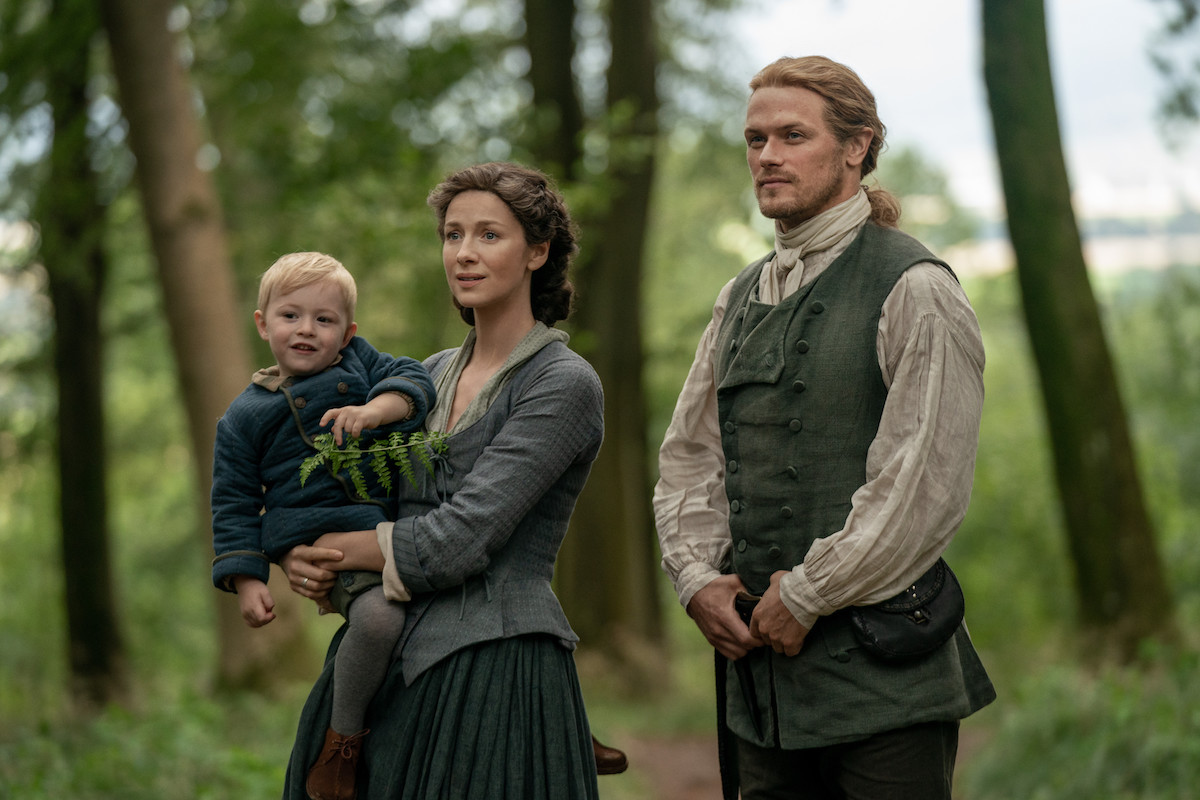 If you've been watching season 5 of Outlander, you're probably wondering: Will there be a season 6? And when does season 6 premiere? Why don't we have more Outlander yet??
Good news. The answers are "yes", "soon", and "well, the world DID just go through a pandemic".
Outlander Season 6: Premiere Date & Where to Watch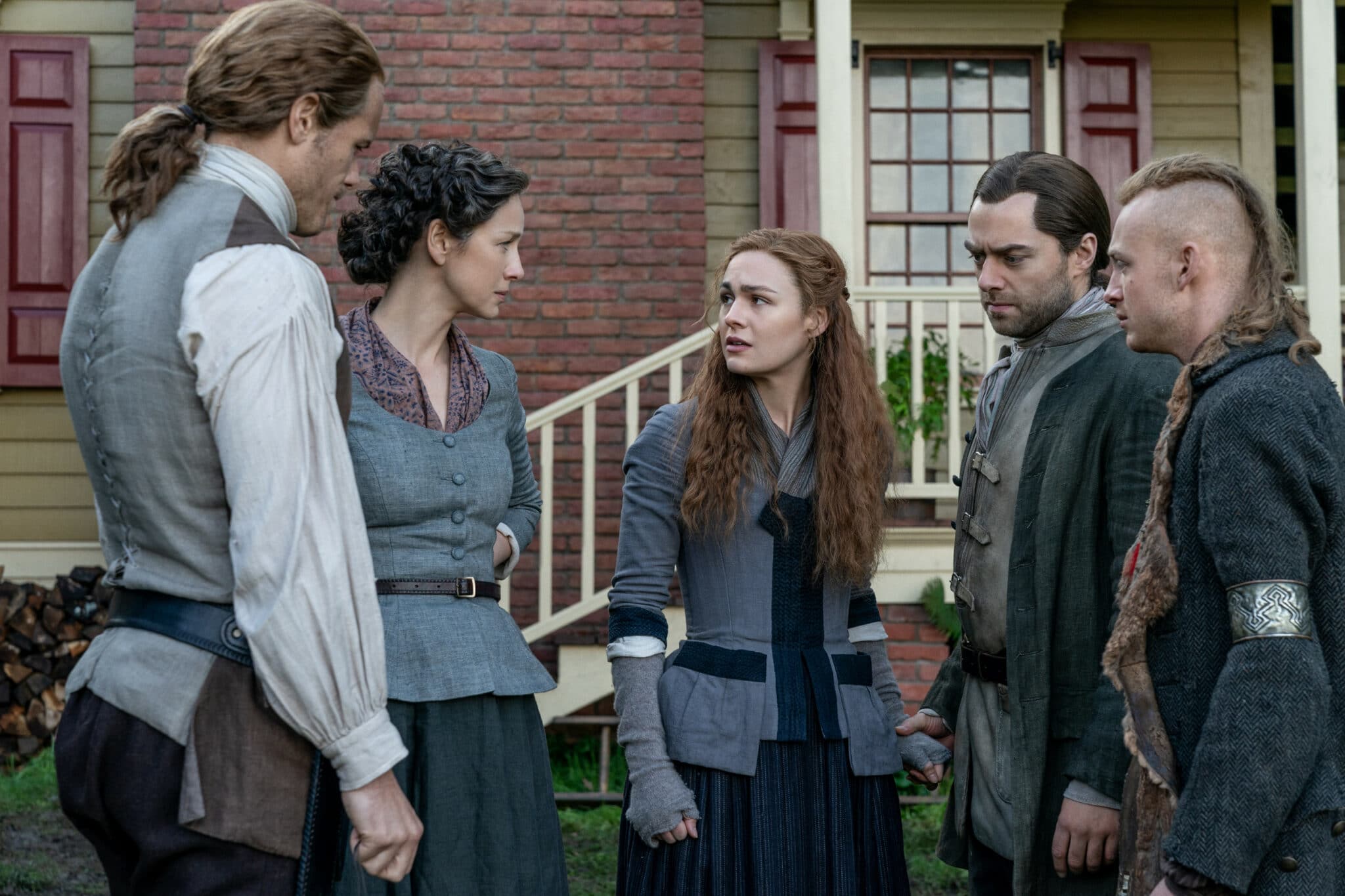 Good news. On June 1, 2021, in honor of World Outlander Day, Starz announced that shooting for season 6 of Outlander had officially wrapped and we should expect the 90-minute premiere episode in early 2022.
Unfortunately, due to difficulties from the COVID-19 Pandemic, season 6 has been reduced to eight episodes. But fear not – Outlander showrunner Matthew B. Roberts has confirmed that they will film an extended season 7 with 16 episodes due to the reduced season 6.
Regarding the upcoming season, Sam Heughan (Jamie Fraser) said, "I'm really pleased with this season, it feels almost like early western vibe. And, you know, we're building to the War of Independence. Obviously, there's time travel as well and all the other elements. It feels like a small, but mighty season."
When Does Season 6 of Outlander Premiere & Where Can I Watch It?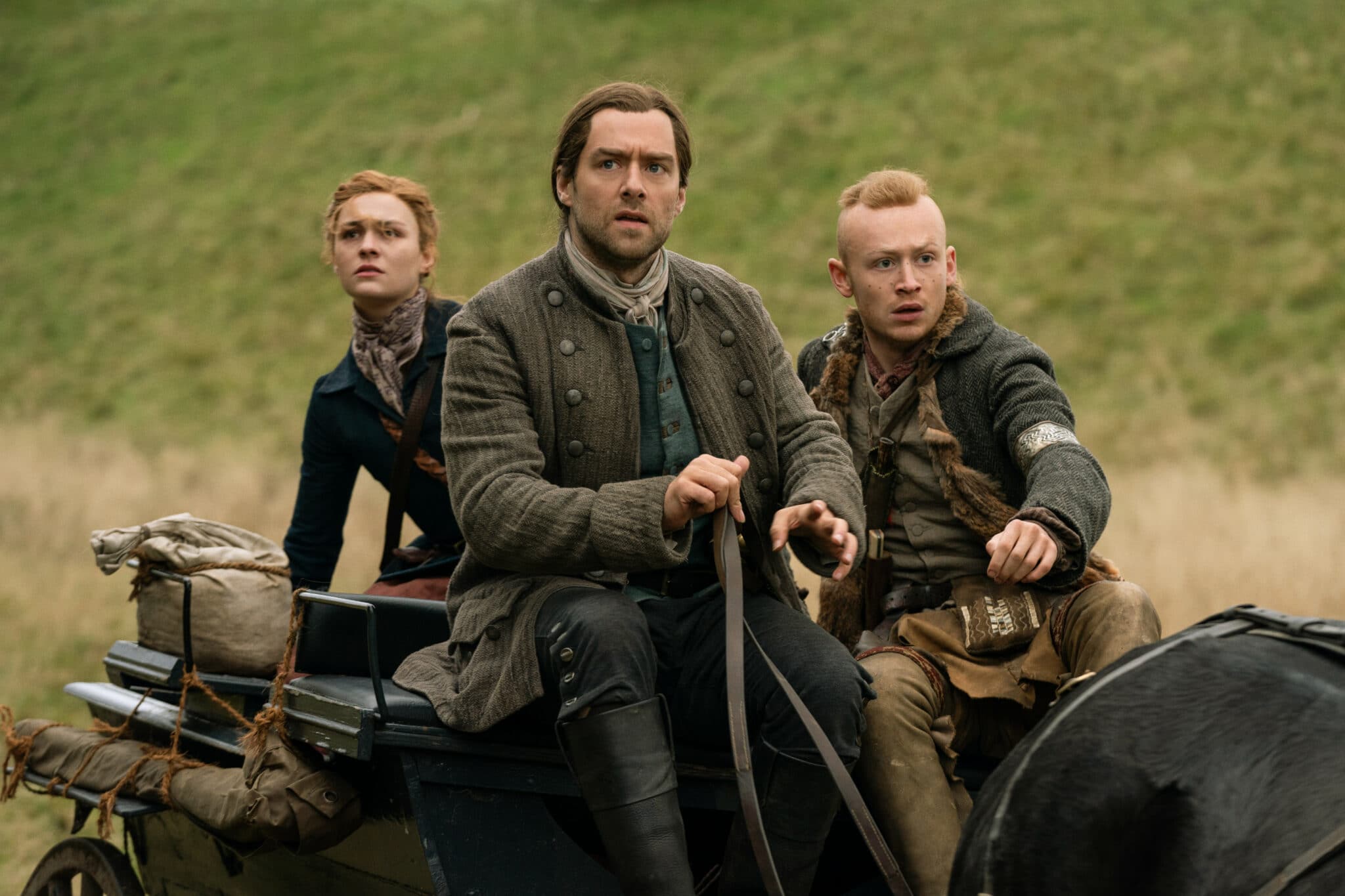 In a recent launch even for Diana Gabaldon's ninth Outlander book, Starz officially announced the launch date for season 6 of Outlander. The new season will premiere on March 6th, 2022 at 9pm ET/PT.
Though it won't be a binge premiere (where all episodes are dropped at once), it WILL begin with an extended episode.
UK fans will be able to see it at roughly the same time on STARZPLAY.
Need to catch up on past seasons? You can watch all current seasons on Starz HERE, or head over to Netflix for the first 4 seasons. There's no word yet on when Netflix will get season 5, but we'll update when we know more.
View Outlander's New Opening Credits
Outlander's opening credits have been given a makeover for the new season, and you can watch them below. We know it's not a LOT to go on until March, but it's definitely better than nothing at all.
The new video features the "Skye Boat Song" sung as a duet by Raya Yarbrough and Griogair Labhruidh (as opposed to the choral performance from season 5).
What's Happening in Season 6 of Outlander?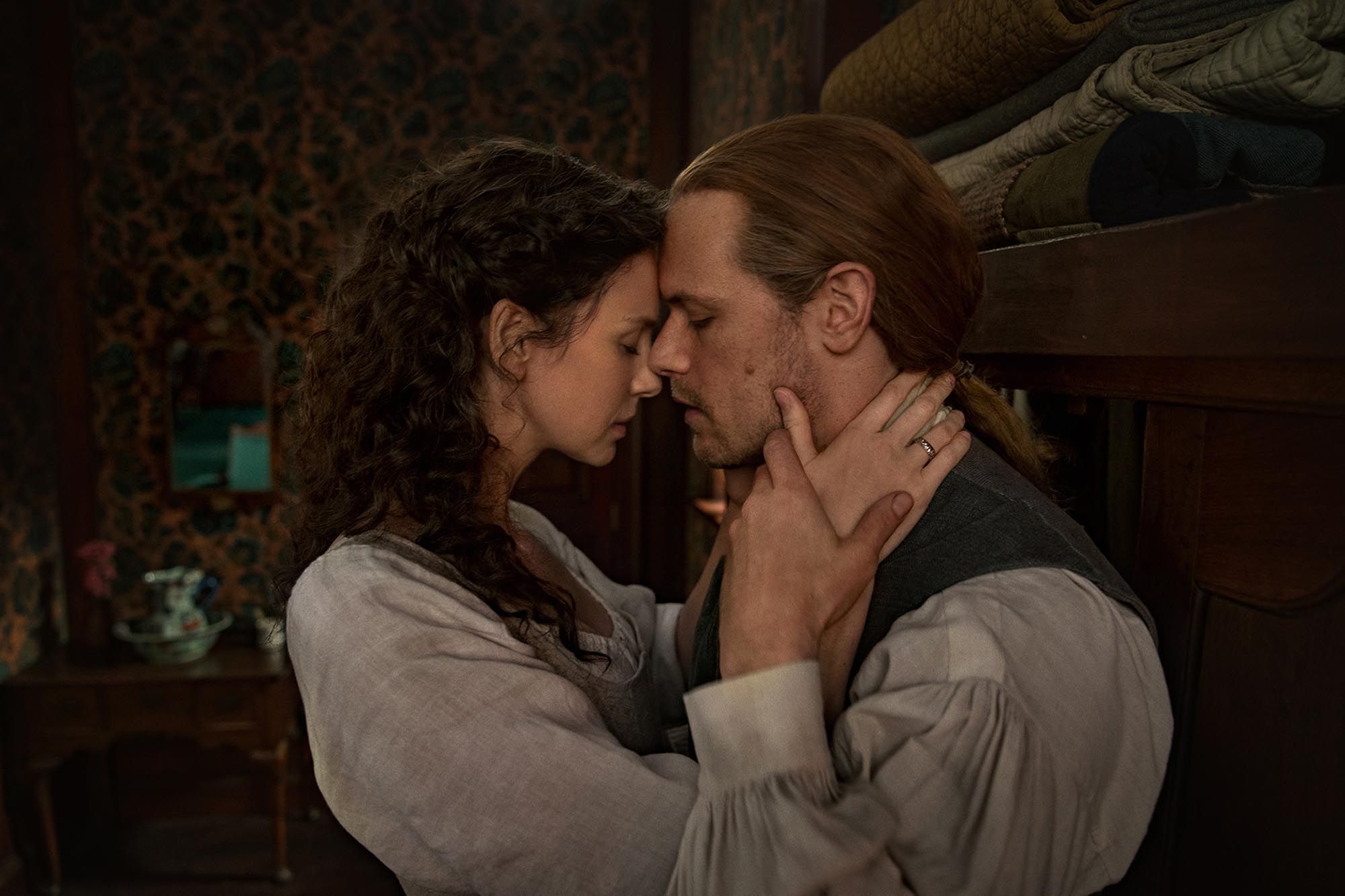 Warning: Includes some minor season 5 plot spoilers. Proceed at your own risk.
Outlander season 5 included a number of plot points from the sixth book in the Outlander series, including the attack of Claire Fraser and the death of Stephen Bonnet. Like season 5, most of season 6 events will come from the same book in the series, A Breath of Snow and Ashes which follows Fraser pre-Revolutionary War.
Season 6 of Outlander will pick up where season 5 left off: the Frasers and the MacKenzies dealing with the trauma and losses they just experienced and, therefore, bonding together as a family.
Of course, the series regulars will return with Sam Heughan as Jamie Fraser, Caitriona Balfe as Claire Fraser, Sophie Skelton as Brianna Randall MacKenzie, and Richard Rankin as Roger MacKenzie.
We can also expect to meet some new characters in the upcoming season. We will meet the whole Christie family in season 6. Malva Christie will be introduced and played by Jessica Reynolds. We will also meet Malva's father, Tom Christie, who is played by Mar Lewis Jones. Finally, we will also meet Tom's son and Malva's brother, Allan Christie, who will be played by Alexander Vlahos.
Are you ready to meet the Christies?

First things first, I'm thrilled to welcome @marklewisjones as Tom Christie, a fellow Ardsmuir prisoner and devout Protestant who arrives on Fraser's Ridge seeking a place to settle… though not without some tension. #Outlander pic.twitter.com/ikb3cFpfbF

— Outlander (@Outlander_STARZ) March 19, 2021
Read the Outlander Books
As devoted Outlander fans know, the show is adapted from the Outlander book series by Diana Gabaldon. There are currently eight books in the series, with the first book titled Outlander (1991). The most recent novel titled Written in My Own Heart's Blood was released in 2014, the same year the Starz TV drama premiered.
We know that season 6 of Outlander will be loosely based on the sixth book in the series, A Breath of Snow and Ashes.
Fans who are craving more of the show while waiting for season 6 to premiere should consider reading the book series. There are many details that are missed in the show simply due to lack of time. They are as follows:
Fun fact: Gabaldon has made a cameo in the show and has even written two episodes of the show.
The author, Gabaldon, recommends starting from the first novel, although it's not completely necessary. She said:
"I don't like to do things I've already done, so (in spite of the fact that this is a series, and does involve the same central characters throughout) each book is unique in structure, tone, approach, and theme. The books can be read independently of each other—I can't be sure that people seeing the newest one on a bookstore table will realize that it's part of a series—so the books are (with minor exceptions) engineered to stand alone."
Will You Be Watching Season 6 of Outlander?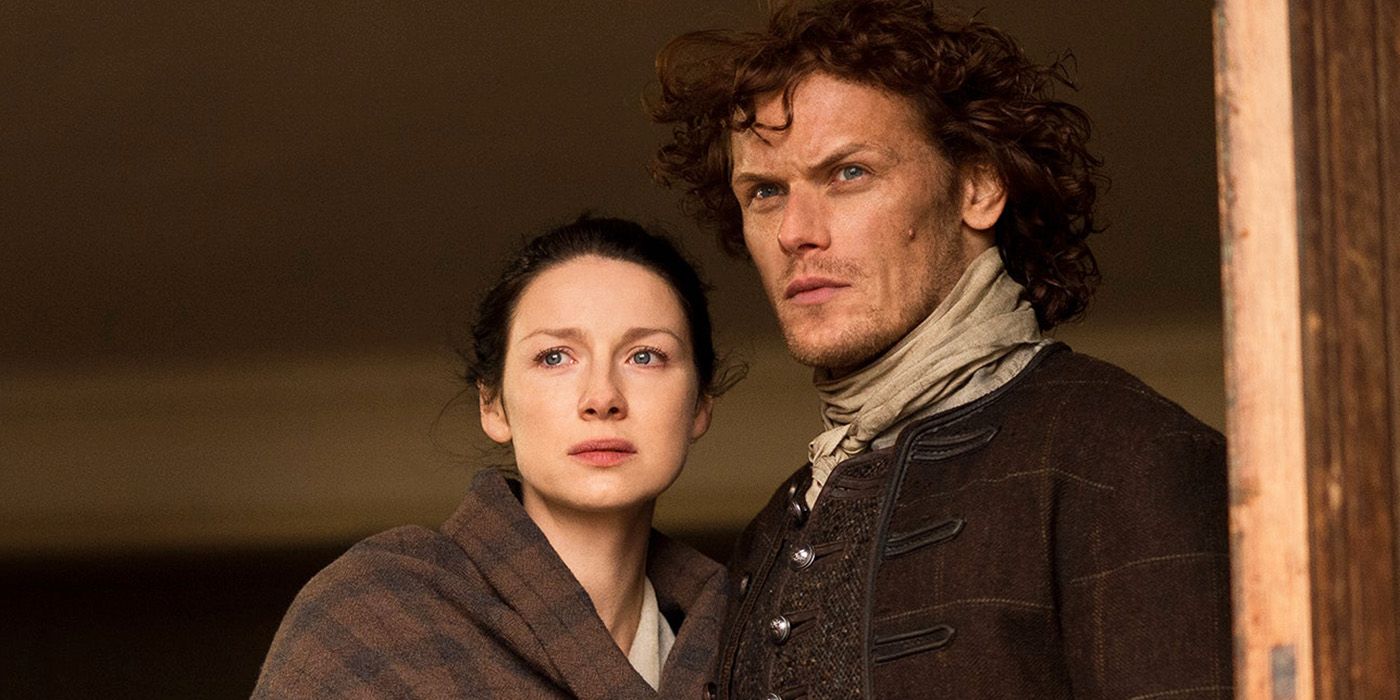 Are you a fan of this romantic period drama? Or did they lose you somewhere along the way? We'd love to hear what you think in the comments!