British TV Shows on MHz Choice (& a Few Others of Interest to British TV Fans)
In some cases, we earn commissions from affiliate links in our posts.
Last Updated on February 8, 2022 by Stefanie Hutson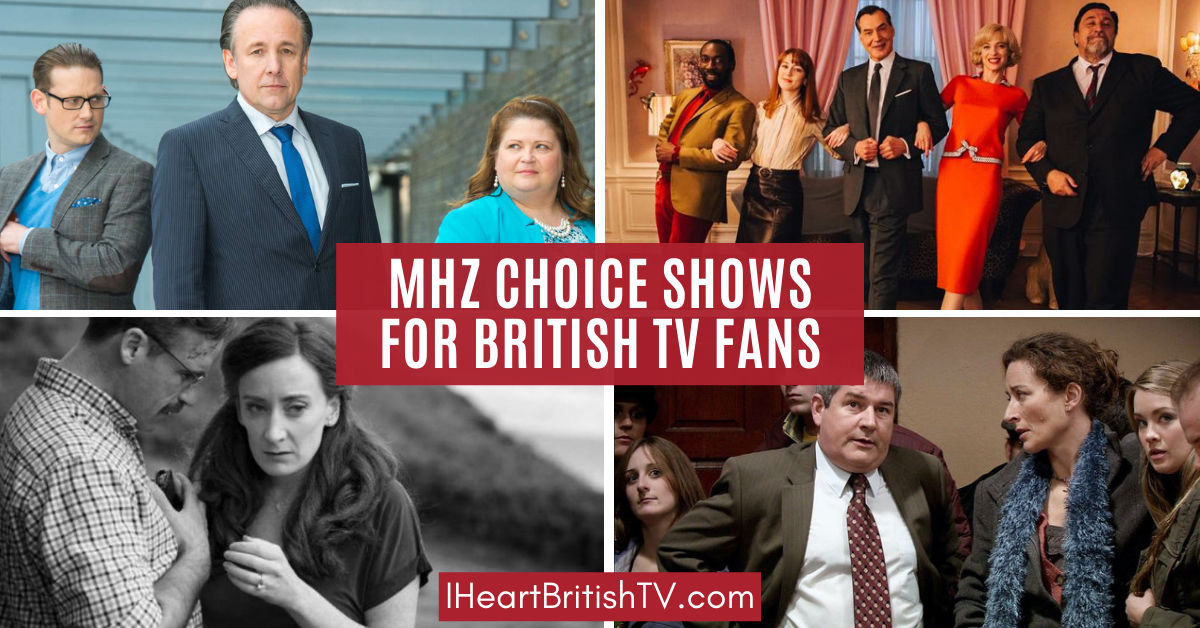 While most fans of international television will know that MHz Choice specialises in non-English language European shows, that doesn't mean they don't have any shows from the British Isles**. After all, the British Isles are home to a number of languages that are still in (limited) use today.
Many shows continue to be made in Welsh and Irish, and there are even a few in Scottish Gaelic and Cornish (though we've yet to see any streaming services offering Cornish programming to the States).
**For the purposes of this site, we focus on the entirety of the British Isles rather than just Great Britain. Read more here if you're not sure about the difference.
Are There Any British TV Shows on MHz Choice?
As we mentioned above, the answer is YES. There aren't a lot of them, but there are a few. We'll start with those, then talk about a few others that may be of interest to British TV fans.
6 Great British (Isles) TV Shows on MHz Choice
At the moment, there are no Scottish Gaelic or Cornish shows on MHz Choice, but there are a handful in Welsh and Irish. We'll update this post if that changes in the future.
We DO have a separate list of English-language Scottish TV shows, though.
Welsh TV Shows On MHz Choice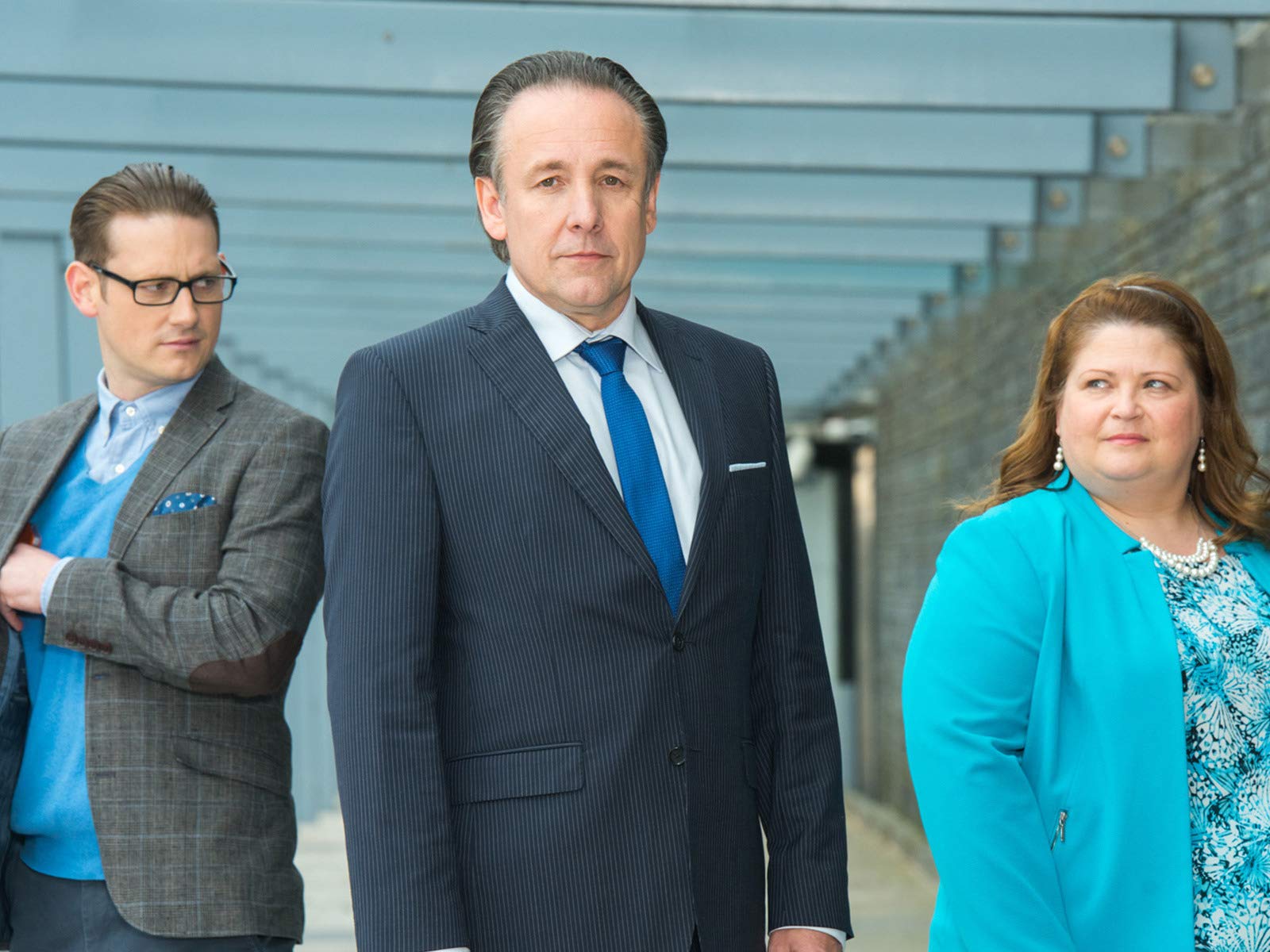 Living a Lie (Byw Celwydd)
This political drama follows the conflicts between journalists and political figures living in the Cardiff Bay area. The series opens with chaos as a party leader has died after a session with a prostitute, and the cast includes a number of familiar faces. Matthew Gravelle (Broadchurch) plays Harry, while Catherine Ayers (Keeping Faith) plays Angharad.
The series takes place in a semi-fictional version of Wales where each of the political parties has a different name. Plaid Cymru becomes "The Nationalists", the liberal democrats are "The Democrats", Labour becomes "The Socialists", and the Tories are "The New Conservatives".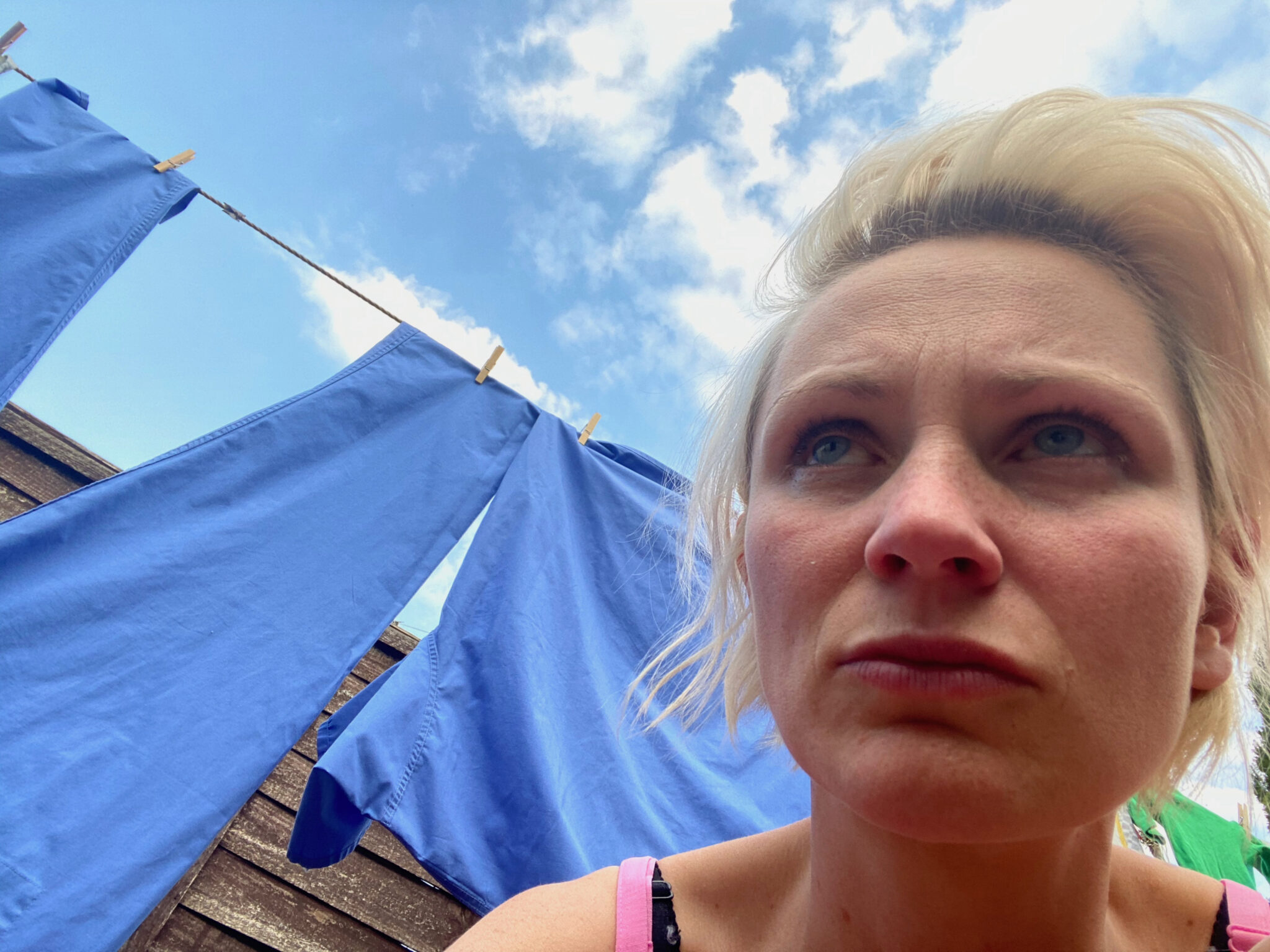 Lifelines (Cyswllt)
Filmed under lockdown, this is another series shot by the actors themselves using phones and laptops (like Staged, with David Tennant and Michael Sheen). It's set among an interconnected group of characters during the first two scary months of the pandemic, and we see sisters connecting with a distant father, perfectly normal life milestones-turned-strange by the world situation, and lots of people trying to provide hope and comfort to one another during a difficult time.
Though it may feel like it's too soon for some, it will surely be an interesting piece of history to look back on in the future.
Irish TV Shows on MHz Choice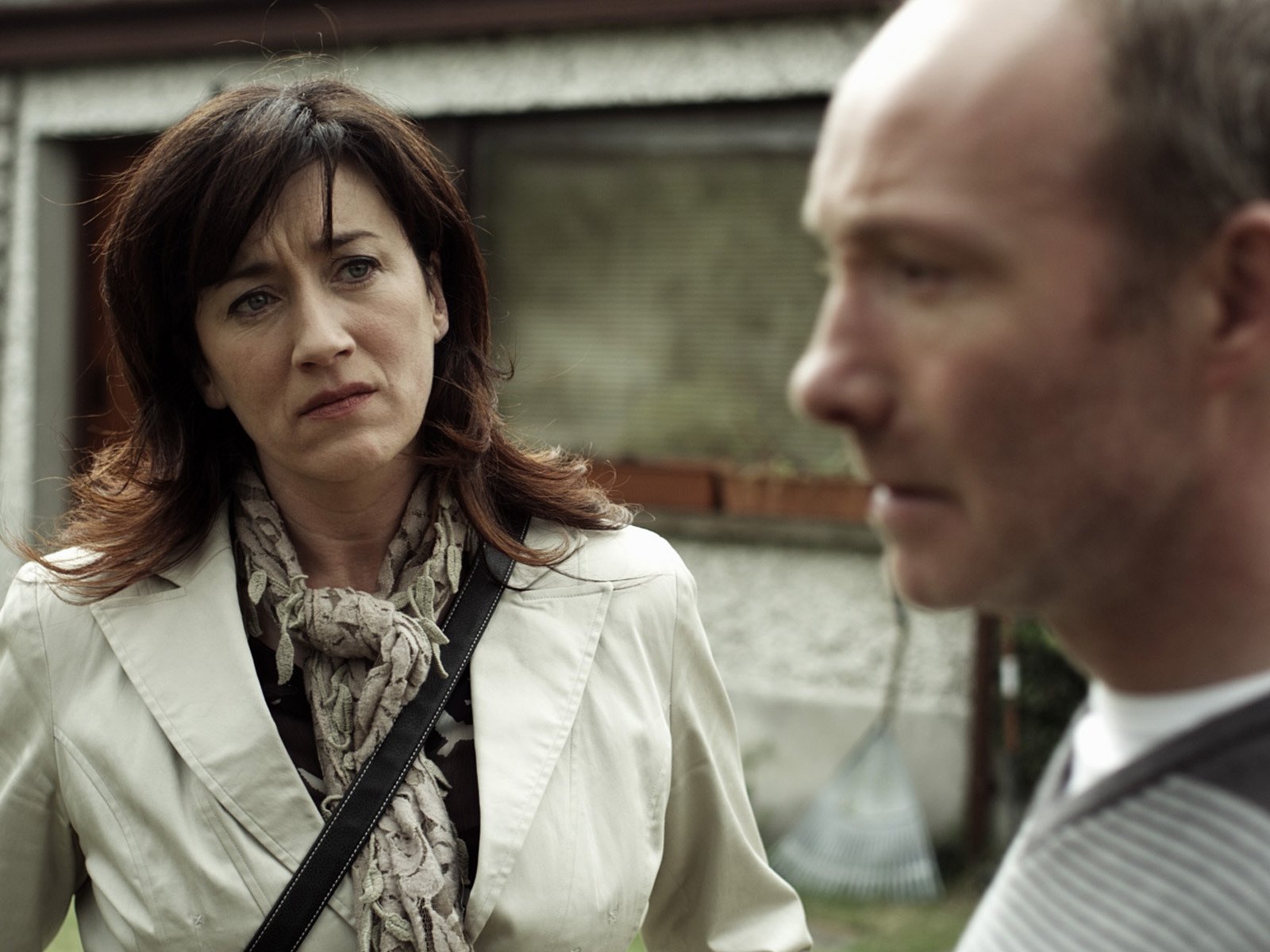 Corp + Anam
This gritty drama follows Cathal Mac Iarnáin, a TV crime reporter who single-mindedly pursues not just the story, but the story behind the story. His obsession is so focused that he misses out on the fact that crime is creeping ever closer to his own life.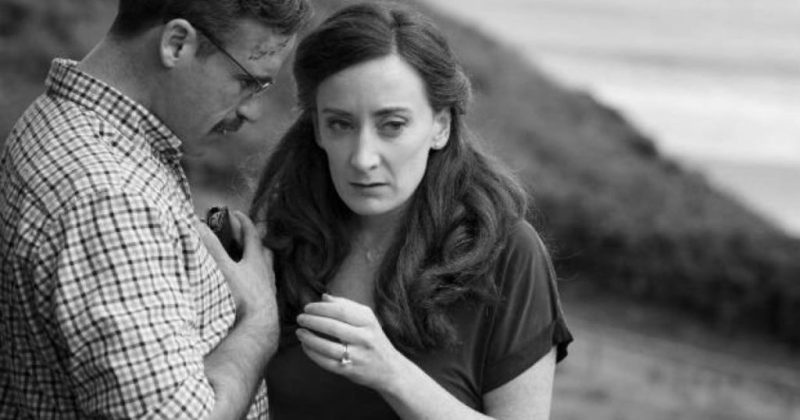 Grace Harte
This unusual three-part series is filmed in black and white, adding to the old-fashioned, creepy atmosphere. The series follows a passionless couple who run an old hotel on the west coast of Ireland. Life sort of meanders along until a stranger's arrival upends everything.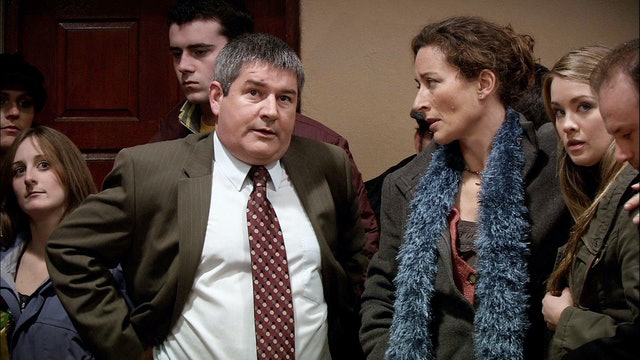 The Running Mate
This four-part political drama is set in Kerry during a general election. It begins when a relatively ordinary man's political chances are squashed by the ruthless and evil Fianna Fáil TD Paudie Counihan (Fianna Fáil means "Soldiers of Destiny", and it's a conservative political party in Ireland).
That man, Vincent Flynn, decides to run as an independent candidate instead – and takes on an unlikely partner to help him in his efforts.
Scottish TV Shows on MHz Choice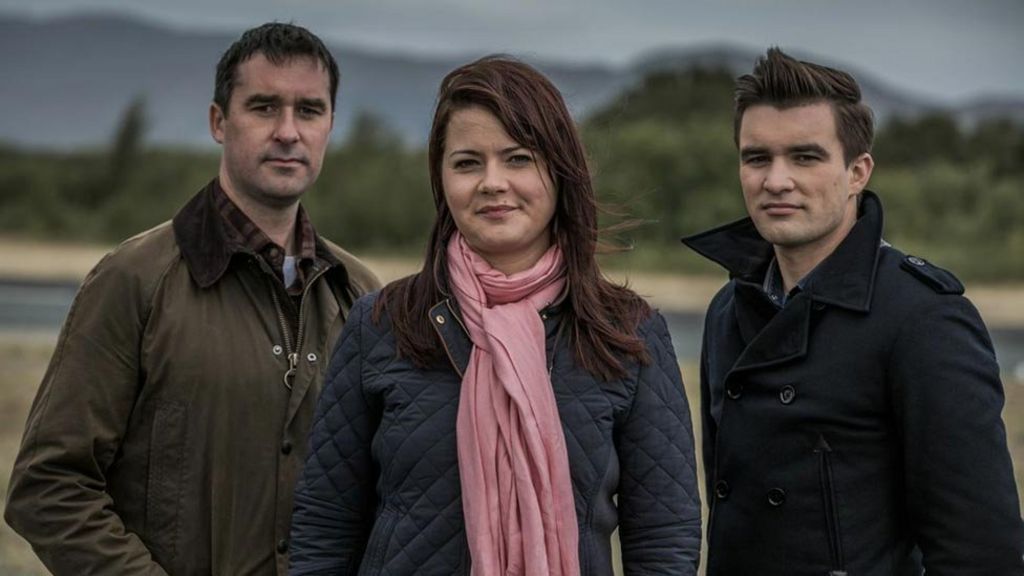 Bannan
This Scottish Gaelic drama follows Màiri MacDonald as she returns to life on the Isle of Skye. If you enjoyed shows like Monarch of the Glen and 2000 Acres of Sky, definitely give this one a try. It's not as cheery and well-produced as those two, but the language is beautiful and the scenery's even better.
Other MHz Choice Shows of Interest to British TV Fans
If you're only looking for shows set in the British Isles, you may not like the rest of these – but we've included them because they all have some kind of connection to British TV.
Not enough for you? Check out: 19 of the Best French Mysteries for British TV Fans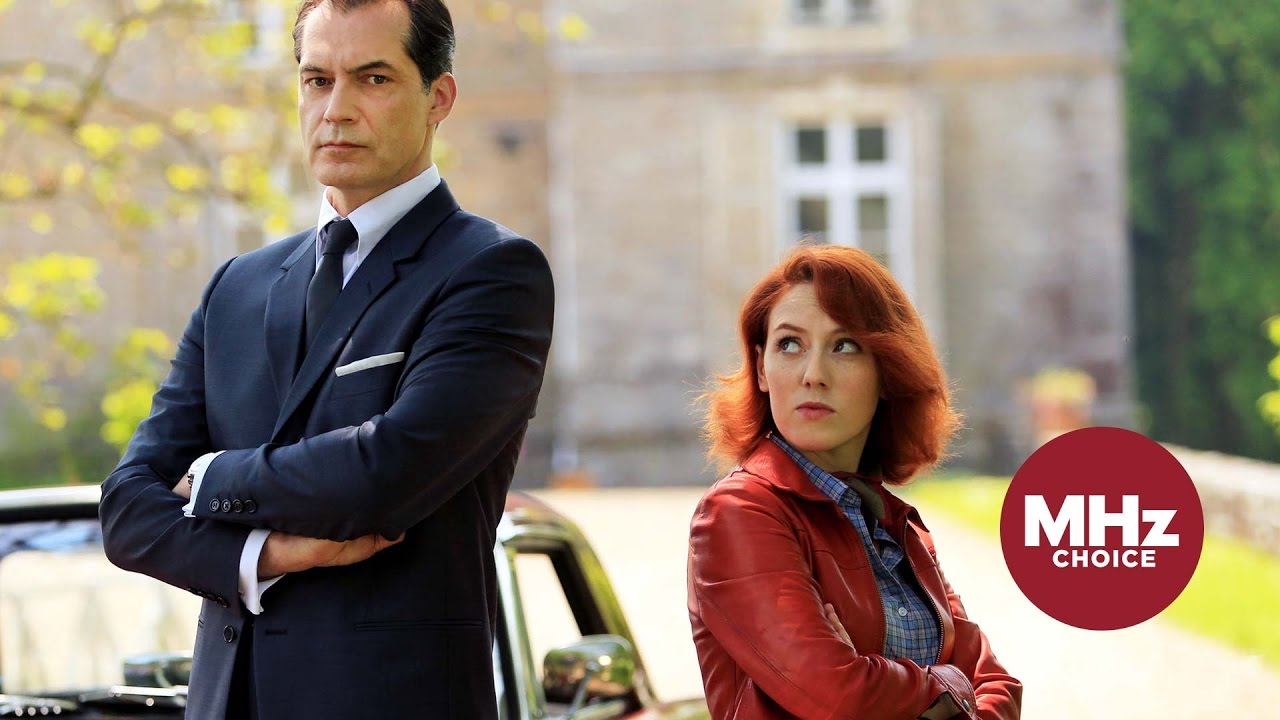 Agatha Christie's Criminal Games
In this French series, Agatha Christie's mysteries are adapted for a set of French TV movies. Episodes in the third series begin to deviate from Christie's works, but they feel the ones that aren't adaptations are still in the spirit of her work.
Agatha Christie's Family Murder Party
This four-part French miniseries preceded the Agatha Christie's Little Murders series (below), and it depicts the first meeting of Lampion and Larosière. It takes place during WWII.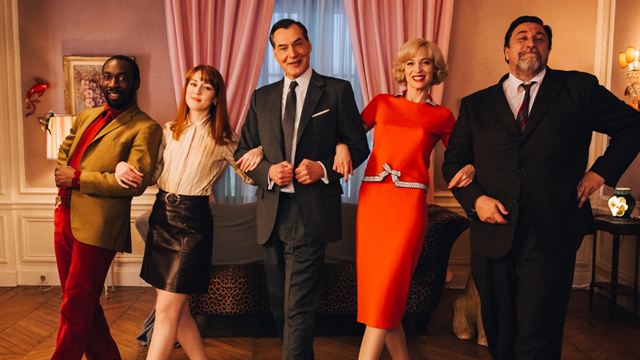 The Little Murders of Agatha Christie
Set in the 1930s, this French series introduces two new investigators in classic Agatha Christie style: Superintendent Larosière and his colleague Inspector Lampion.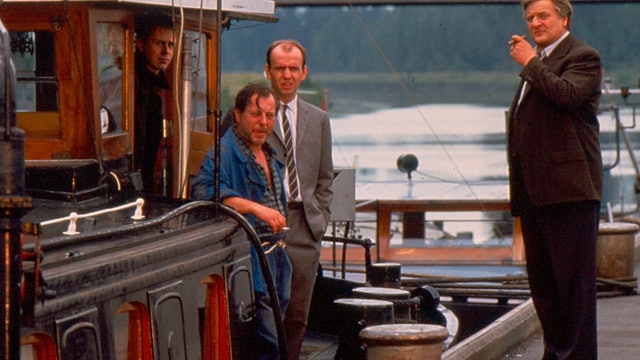 Maigret
If you've checked out our "Everything You Need to Know About Maigret" guide, you'll know the British adaptations are just the tip of the Maigret iceberg. This French adaptation is a bit older (1991 to 2005), but the mysteries are no less compelling for it. Bruno Cremer stars as the titular detective, and just as many consider David Suchet to be THE Poirot, many feel the same about Cremer as Maigret.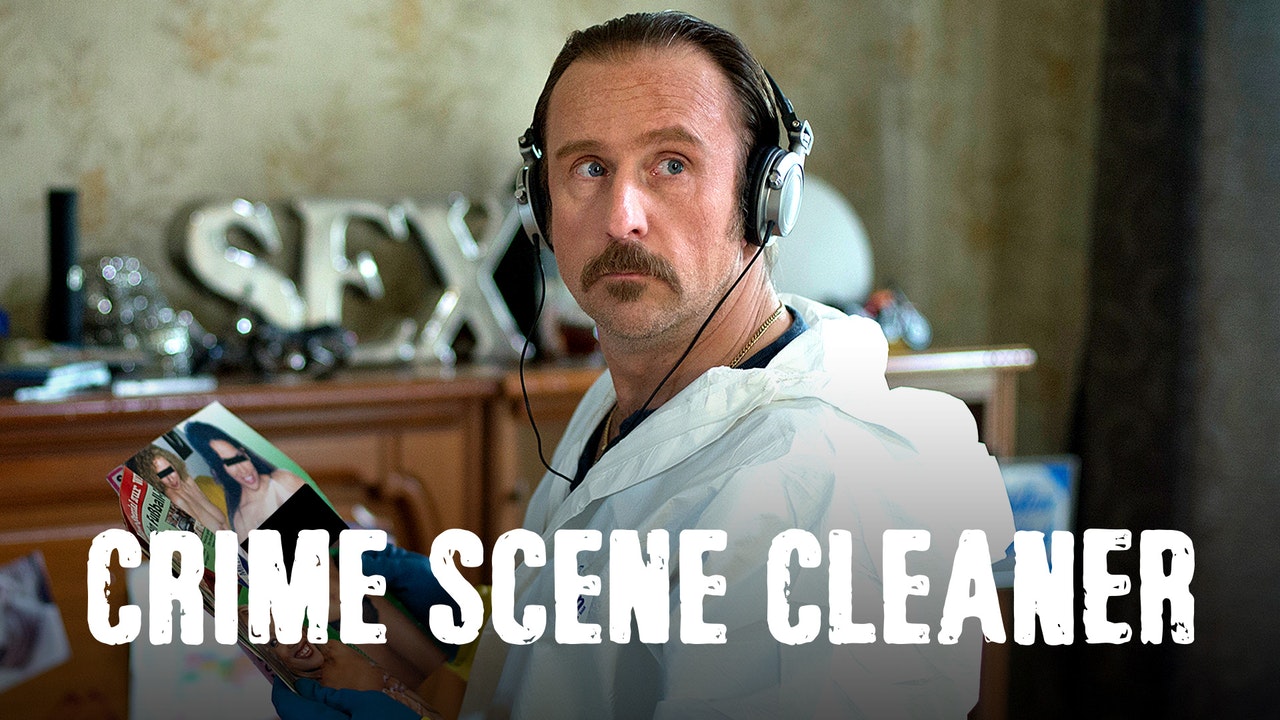 Crime Scene Cleaner
This delightfully quirky German comedy sees Bjarne Mädel starring as Heiko "Schotty" Schotte, a man who cleans up after horrific crimes have been committed. Like the couple in Mr. and Mrs. Murder (Australian series), Schotty solves many a crime while he's cleaning up – but the tone is entirely different.
So why's this one on the list? It's currently being adapted for British TV. Greg Davies (The Inbetweeners) will star, and it's expected out sometime in 2021. Helena Bonham Carter and David Mitchell will also appear.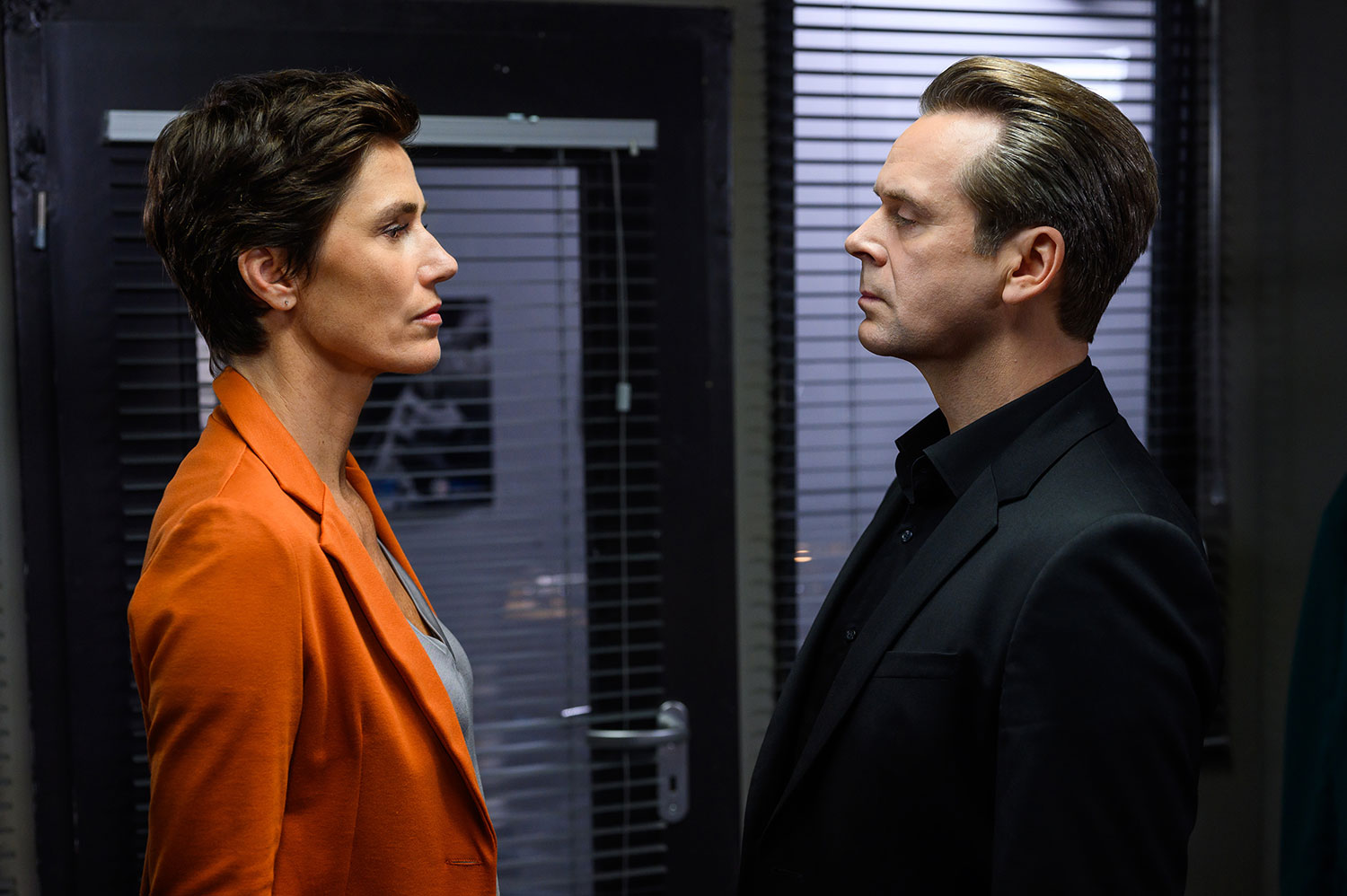 Professor T
Another one that's currently being adapted for British audiences is Professor T. Ben Miller (Death in Paradise) will star in the British version, but MHz Choice offers the German adaptation. The series follows a brilliant but prickly criminology professor who helps the police with puzzling cases.
It's also worth mentioning the original Belgian version, which is available HERE on PBS Masterpiece.
Watch the German Professor T HERE on MHz Choice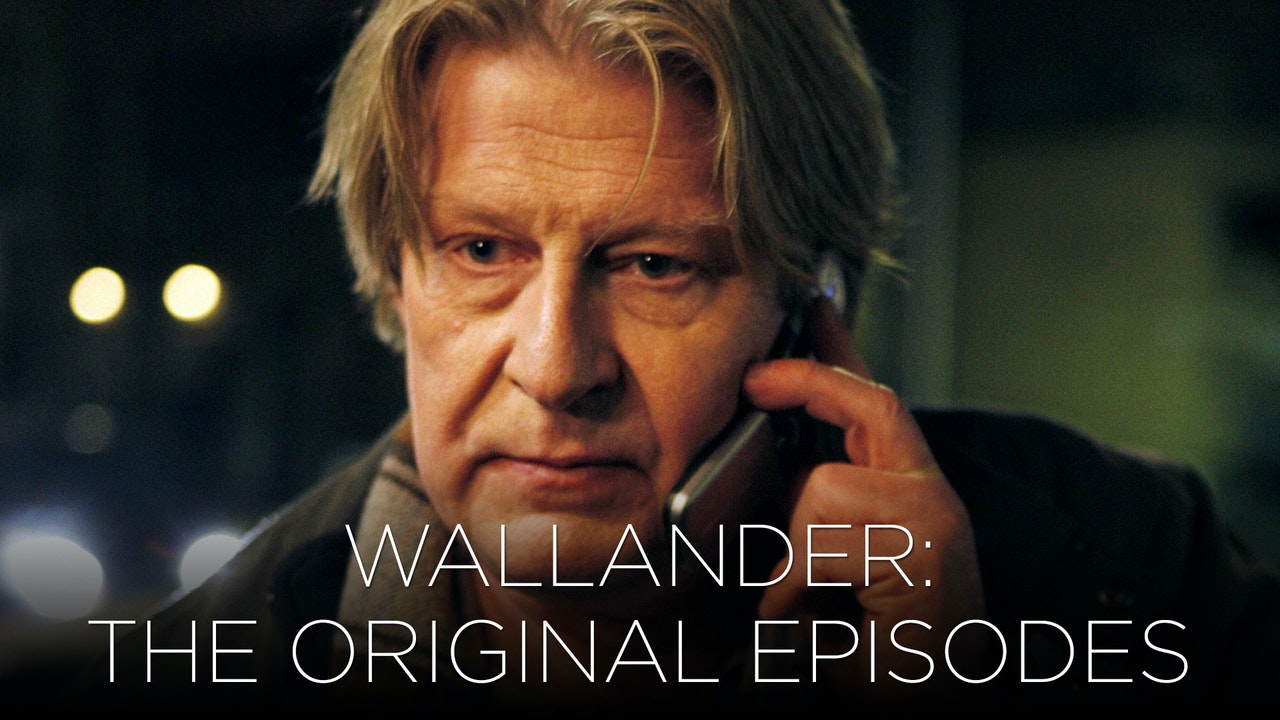 Wallander: The Original Episodes
Rolf Lassgård was the first person to bring Henning Mankell's detective to life, and he offers a ragged, world-weary portrayal of the man so many crime fiction fans have come to love.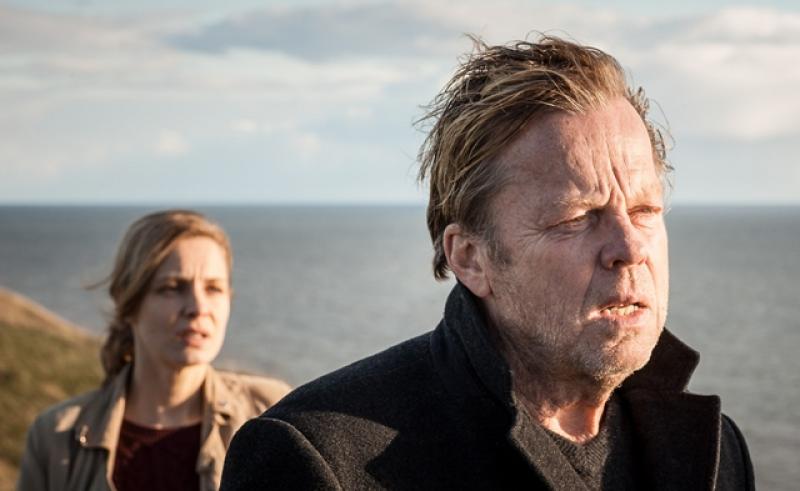 Wallander
In this adaptation of Mankell's novels, Krister Henriksson plays the complicated Swedish detective. Interestingly, the Swedish series ran at roughly the same time as the British adaptation starring Kenneth Branagh.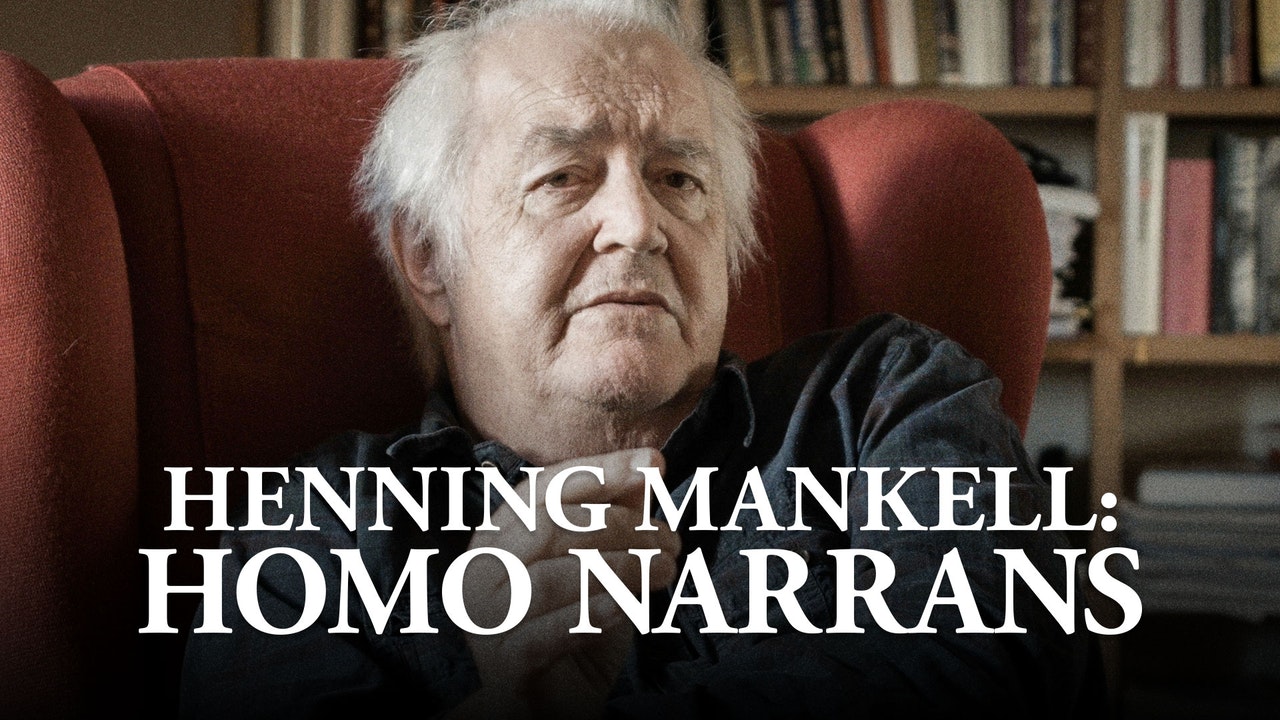 Henning Mankell: Homo Narrans
If you're a die-hard Wallander fan, you won't want to miss this hour-long interview with author Henning Mankell. In it, he reflects on life, society, politics, and his writing.
What's Your Favourite Series on MHz Choice?
Do you enjoy the subtitled content on MHz Choice? Although it can be hard to multi-task if you don't speak the language in question, we definitely enjoy a lot of MHz Choice's content when we have the time to sit down and pay attention to the subtitles. What's your favourite non-English-language series? Share your thoughts in the comments!
Save it to Pinterest!