BritBox vs. Acorn TV in 2023: Which Streaming Service is Better?
In some cases, we earn commissions from affiliate links in our posts.
Last Updated on January 18, 2023 by Stefanie Hutson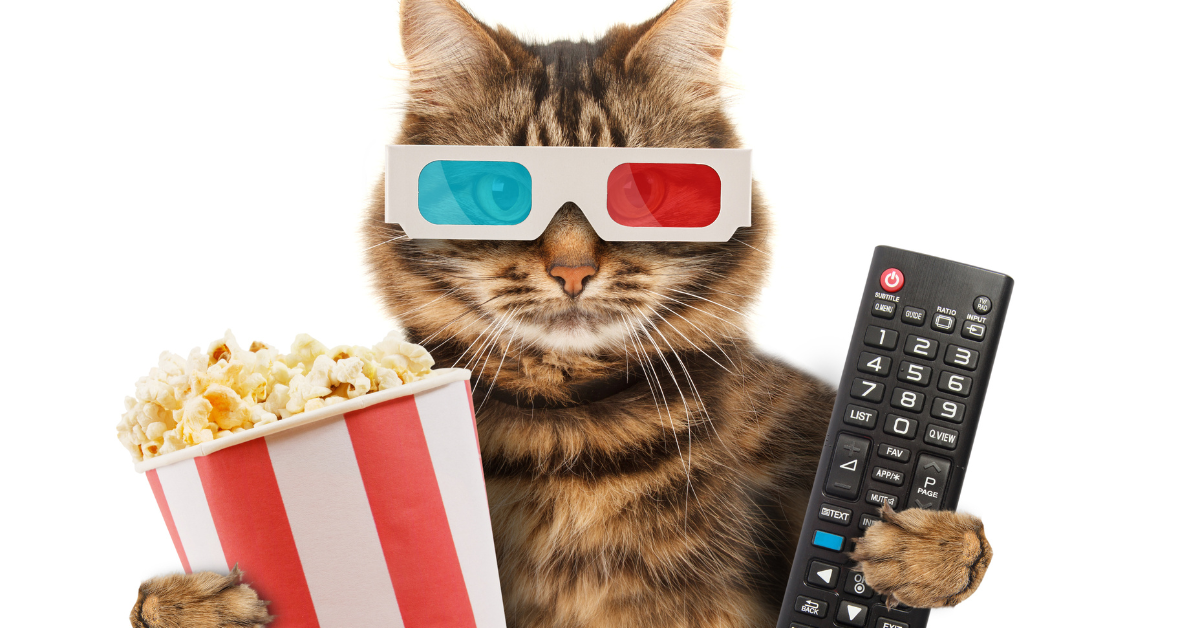 The last time we wrote a post looking at Acorn TV vs. BritBox, it was late 2020. Quite a bit has changed since then, so we wanted to start fresh with an entirely new comparison of the two popular British TV streaming services.
Please note that our website is aimed at American readers, so streaming service offerings will vary if you're located elsewhere.
Acorn TV vs. BritBox in 2023
Before we get into the details, we want to be clear about one thing. If you love British TV and you have the time and budget to watch two services, definitely get both Acorn TV AND BritBox. Combined, you're still talking about less than the cost of a monthly pizza delivery – and there's very, very little overlap in terms of programming (less than 1%, last time we manually went through and checked).
If your time or budget are limited, you may also want to consider alternating services every couple months. The only downside there is that you'll have to dodge spoilers about new releases for whichever service you're not currently using.
But What if I HAVE to Choose Between Acorn TV and BritBox?
Okay, so this is what you're really here for. There was a time when we maintained that both services were equally good, but that time has passed. For most people, the winner is going to be BritBox. That's not to say we don't still LOVE Acorn TV, just that in an honest comparison of the two, we have to give the prize to BritBox.
BritBox won't be the best choice for ALL users, but on the whole, it does have a slight edge over Acorn TV (as it should, given the slightly higher price). To explain why we think that – and when you might be better served by Acorn TV – we'll take a more detailed look at the differences between the services…
Acorn TV vs. BritBox: Price
Unless your budget is really tight, price is probably not going to be the deciding factor between BritBox and Acorn TV. As of January 2023, the prices are as follows:
Acorn TV: $6.99/month or $69.99/year
BritBox: $7.99/month or $79.99/year
Either one is basically the equivalent of a fairly normal sit-down dinner out for two – and for the price, you get access to thousands of hours of quality British TV shows.
As a side note, if the $1/month difference is a big deal for you, we'd recommend checking with your local public library to see what they can offer you first. Some libraries include access to libraries of streaming content, and while they do have limitations, they're great for those on a budget.
RELATED: Watch British TV Free – The Absurdly Long List of British TV Shows You Can Stream for Free
Acorn TV vs. BritBox: Number of Shows
We've been counting the number of shows on each platform for 5+ years now, and BritBox has always had a slight edge in terms of the number of shows offered. In recent months, however, the gap between the two has widened.
In December 2022, Acorn TV removed roughly 10% of their total titles offered – bringing their total to <300 titles offered for the first time in quite a while.
BritBox, on the other hand, has been steadily adding new titles for years, with comparatively few titles removed each month.
In our most recent count, the totals for each service are, as of mid-January 2023, approximately (more on this in a second)…
Acorn TV – 297 titles
BritBox – 651 titles
Now – you're probably wondering why we say "approximately". Isn't counting a pretty basic skill?
Well yes, it is. The problem is that you could make a pretty good argument for not counting some titles, or for counting some as less than 1.
Shows like Midsomer Murders and Silent Witness have 20+ seasons each. Is it really fair to give each of those a single point…while also awarding the same value to a single old movie from 20 years ago? Or a short interview-based special?
Probably not. This is where it pays to do a trial of each service, or to browse their websites to figure out which one has more of what YOU personally would like to see.
Acorn TV vs. BritBox: Show Types & Quality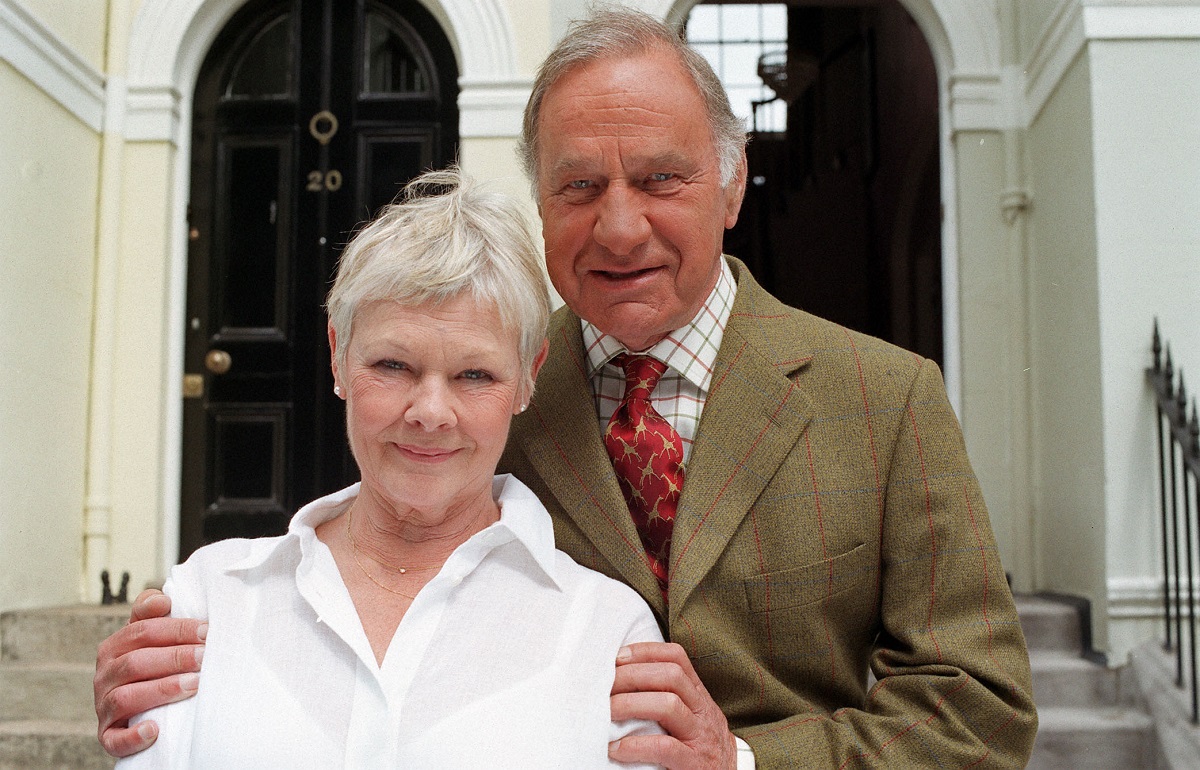 Both Acorn TV and BritBox have a solid number of mysteries, dramas, and documentary-style shows.
Where they start to deviate is in the comedy category. BritBox has great selection of comedies, particularly classic comedies. As of January 2023, you'll find shows like Miranda, Are You Being Served, As Time Goes By, Gavin & Stacey, The Good Life (aka Good Neighbours), Only Fools & Horses, The Cleaner, Toast of London, Open All Hours, Still Open All Hours, Hi-de-Hi!, The Brittas Empire, The Cafe, Dad's Army, 'Allo 'Allo, Rising Damp, Don't Forget the Driver, Kate & Koji, Benidorm, Mr. Bean, Damned, One Foot in the Grave, and Mrs. Brown's Boys. And no, that's not the entire list – just a selection of the most popular ones.
Acorn TV does have a comedy section, but it's quite a bit weaker than BritBox's – and if you browse it via their website, you'll notice they've padded it with a lot of shows that primarily belong to other categories, like mysteries. Shows like Murdoch Mysteries and Agatha Raisin and Dead Still certainly have comedic elements, but it's not really fair to call them comedies in the same manner that Detectorists or Finding Joy would be considered comedies. If you're a die-hard British comedy fan, you'll be better served by BritBox.
BritBox also comes out on top in terms of comedy panel shows and stand-up. Acorn TV doesn't have either, but BritBox has perhaps a dozen or so stand-up titles, along with panel shows like QI, Insert Name Here, Would I Lie to You?, As Yet Untitled, and 8 Out of 10 Cats Does Countdown.
If you're into British soaps, you'll want BritBox. Acorn TV simply doesn't have them. BritBox does. They don't have all 9000+ episodes from the 50-60 years some of them have been running, but if you want recent episodes of shows like Coronation Street and EastEnders, they typically get added pretty quickly after they air in the UK.
And speaking of shows being added shortly after the UK air time – BritBox is the place to be if you want live events. The big garden shows, the Queen's (now King's) Christmas speech, the Carol at Kings, and the jubilee celebrations have all aired on BritBox. It's hard to say what offerings they might have in the future, but these types of live or nearly-live offerings just don't happen on Acorn TV.
Are All the Shows British?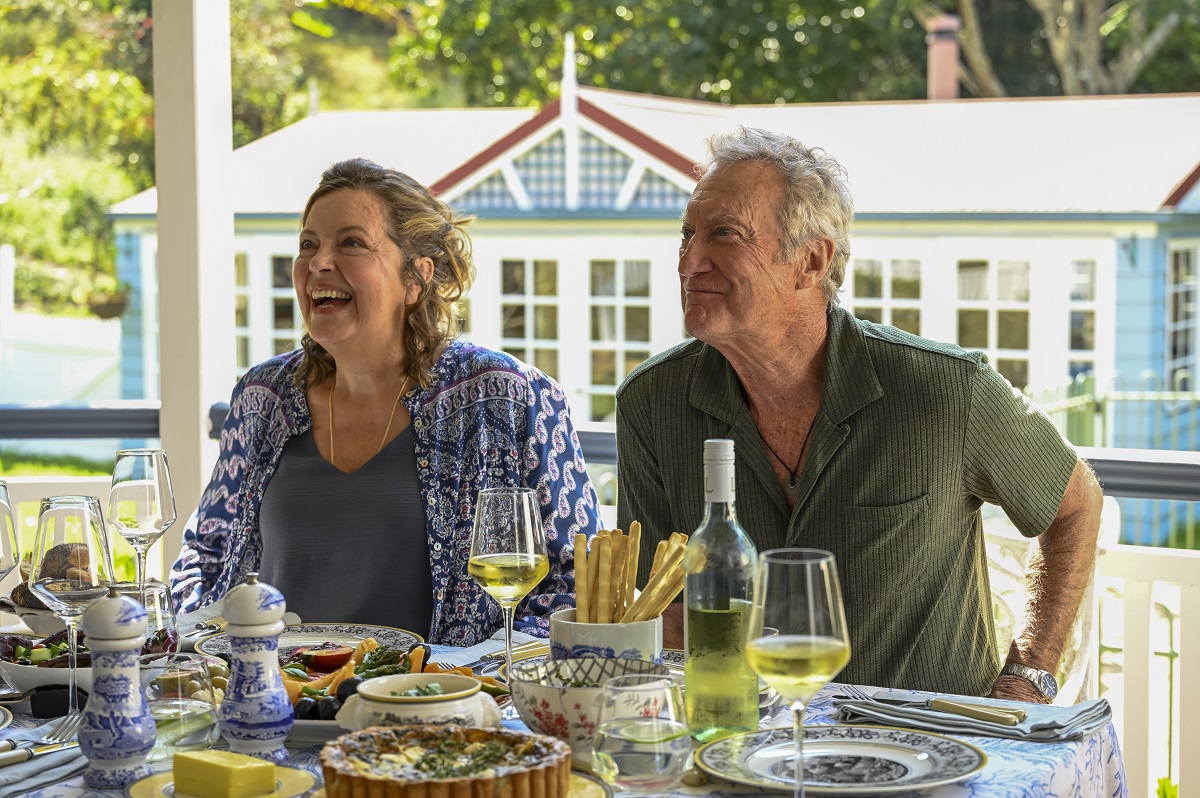 For Acorn TV, no. In addition to British shows, Acorn TV also offers shows from Australia, New Zealand, Canada, and Europe. Some are subtitled; none are dubbed over in English. If you like watching shows from a variety of countries, it's a bonus.
On BritBox, virtually everything is British – and those few things that aren't 100% British are part-British.
Ballykissangel, for example, is set in Ireland – but it was produced by the BBC's Northern Ireland branch. Reyka is set in South Africa, but London-based Fremantle Media was involved in the production.
Shows like Death in Paradise or the Mallorca Files aren't set in the UK, but they're British-produced and have at least some British actors.
What you won't find on BritBox is stuff like Balthazar or Candice Renoir – two subtitled French mysteries that you WILL find on Acorn TV (at time of writing). Those shows are French-produced, set in France, acted in French, and cast with primarily French actors. Around here, we love those shows just as much – but we know not everyone speaks foreign languages or likes to use subtitles.
Acorn TV vs. BritBox: Exclusive Shows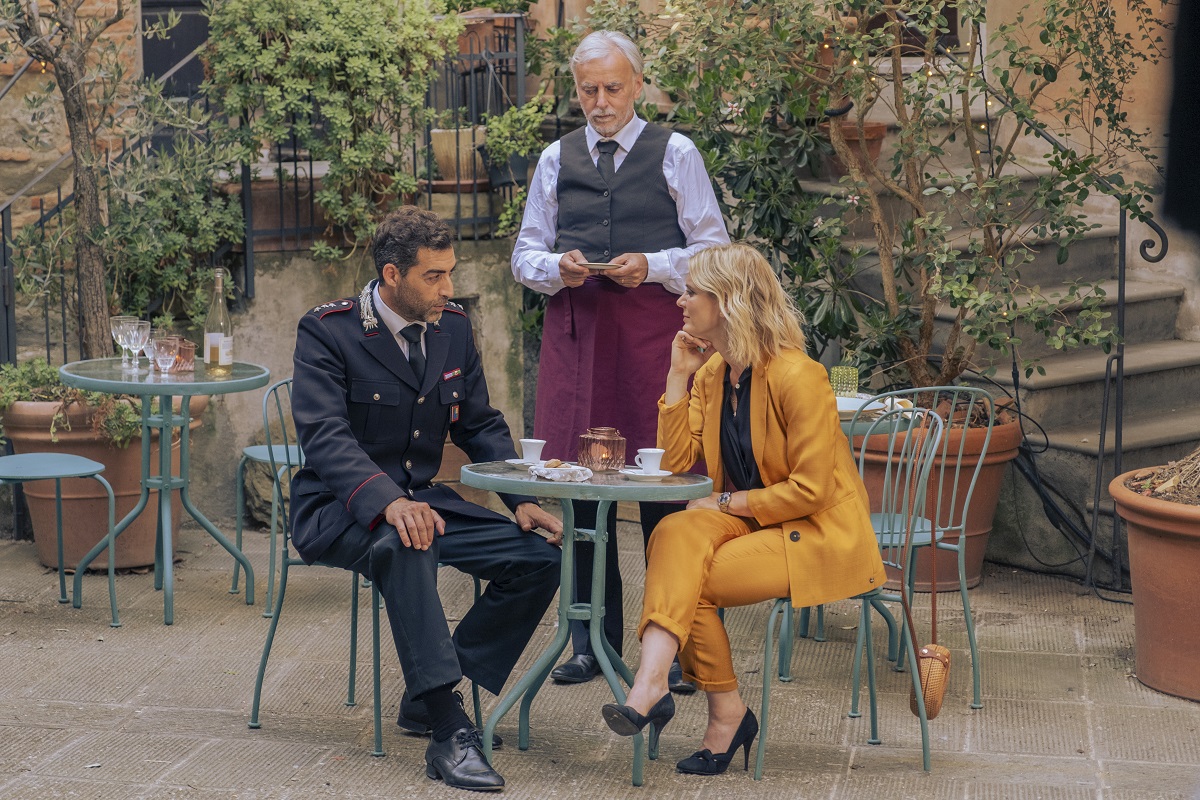 Earlier, we mentioned that there's very little overlap between BritBox and Acorn TV's offerings. Both platforms have a large number of shows which are not available on the other. Some are 100% exclusive to the platform in question, while others (particularly the older ones) can be found elsewhere, too.
Some of the highlights at time of writing include:
Acorn TV: Midsomer Murders, Doc Martin, The Chelsea Detective, Miss Fisher's Murder Mysteries, Ms. Fisher's Modern Murder Mysteries, The Larkins, Mount Pleasant, Under the Vines, Darby & Joan, My Life is Murder, Finding Joy, The Brokenwood Mysteries, Murdoch Mysteries, Signora Volpe, The Madame Blanc Mysteries, Mystery Road, A Place to Call Home, Dalgliesh, Harry Wild, Good Karma Hospital, The Other One, Mr. & Mrs. Murder, and Hidden Assets.
BritBox: Vera, Death in Paradise, A Touch of Frost, Agatha Christie's Marple, Agatha Christie's Poirot, Miss Marple, Absolutely Fabulous, All Creatures Great & Small (classic), Life on Mars, Ashes to Ashes, Bancroft, Bergerac, Boon, Jonathan Creek, Bramwell, Cadfael, Father Brown (new & classic), Cold Feet, Sister Boniface Mysteries, Bletchley Circle: San Francisco, Cracker, Cranford, DCI Banks, Dalziel & Pascoe, Doctor Foster, Downton Abbey, Doctors, Hope Street, Escape to the Country, Grand Designs, Grace, Hetty Wainthropp Investigates, Hold the Sunset, House of Cards, Inspector Morse, Inside No. 9, Crime, Kavanagh QC, Keeping Up Appearances, Line of Duty, Maigret, McDonald & Dodds, Mum, Murder in Provence, Murder in Suburbia, New Tricks, Prime Suspect, Rev, River, Rosemary & Thyme, Scott & Bailey, Pride & Prejudice (1995), Shakespeare & Hathaway, Sherwood, Shetland, Silk, Silent Witness, Rebus, Taggart, The Bay, The Long Call, Mrs. Bradley Mysteries, The Office, The Paradise, The Royal, Vicar of Dibley, Upstairs Downstairs, Wycliffe, and Whitechapel.
Acorn TV vs. BritBox: Other Features
Both BritBox and Acorn TV are available using a variety of methods – so we won't talk too much about interface. It varies depending on your device and how you subscribe. If you subscribe through Amazon, for example, you'll never see the BritBox or Acorn TV interface – only the Amazon one.
If you have a smart TV that doesn't support the BritBox or Acorn TV app, that's something you can fix by either subscribing through Amazon OR adding a streaming device like a Roku or Amazon Fire Stick. The devices just plug into your TV, connect to your wifi, and allow you to put streaming channels on your TV (whether it's "smart" or not).
Both services offer free trials, and occasionally you can find deals for longer trials. If you need more than the standard week-long trial, you can also sign up in multiple ways at different times (your accounts via third parties like Amazon are totally separate from any account you have WITH BritBox or Acorn TV, so you can do a free trial through each).
It's also worth noting that several times each year, Amazon runs streaming channel sales where you can get a deep discount on monthly subscription prices for a 2-3 month period. If your budget it tight, keep an eye on those sales because BritBox and Acorn TV each pop up from time to time.
If I Subscribe to BritBox & Acorn TV, Will I Get All British Shows?
This might seem like a silly question to some, but we run a popular Facebook group with more than 60,000 British TV-loving members and it comes up more often than you might think. Someone will mention a show and another person replies, "BritBox or Acorn?"
Unfortunately, the streaming landscape is INCREDIBLY fragmented and there are now more than 20 US-based streaming services that have British TV shows on offer. Some have just a few, while others have dozens or even hundreds. At last count, we found more than 2400 different British TV shows available to stream in some capacity on a legal US streaming service.
If you want to watch Ghosts (UK) or Stath Lets Flats, you'll need HBO Max. If you're dying to check out Ted Lasso or Slow Horses, you'll have to give Apple TV+ a try. After Life and Bridgerton are exclusive to Netflix. Alex Rider is on the ad-supported, Amazon-owned streaming service now known as Freevee.
Ultimately, the streaming services you choose to subscribe to will be about the specific shows you want to watch.
More Resources to Help You Decide Between BritBox and Acorn TV…
If you're still not sure which service is right for you, it might help to take a look at some of their recent programming schedules. Each month, they release a handful of new titles – and we gather up the lists and keep them archived here for your reference.
Whatever you choose, be it BritBox or Acorn TV, we wish you many hours of happy watching!