BritBox March Premieres: What's New on BritBox in March 2022?
In some cases, we earn commissions from affiliate links in our posts.
Last Updated on February 25, 2022 by Stefanie Hutson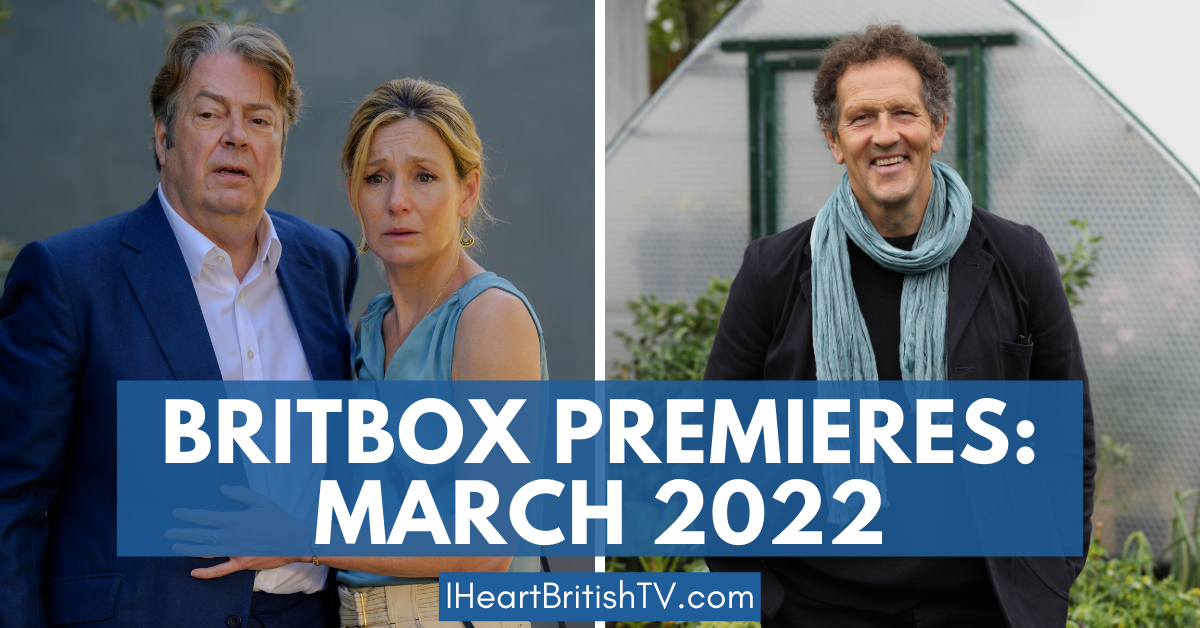 It's nearly March, and BritBox has released their latest schedule for another month of great British television. While the number of shows premiering this month is slightly less than usual, it's a great month for mysteries and gardening programming (and if you've never watched a British gardening show, we strongly recommend giving it a try – they're quietly delightful).
Not a BritBox subscriber? You can sign up for one HERE on their website, or HERE on Amazon Video. Both options offer the same content, but some people find one or the other offers them better compatibility with their devices or better overall streaming quality.
Want to see the complete lists of recent monthly premieres for Acorn TV and BritBox? Check out our pages below:
New British TV Shows on BritBox in March 2022
March 1st BritBox Premieres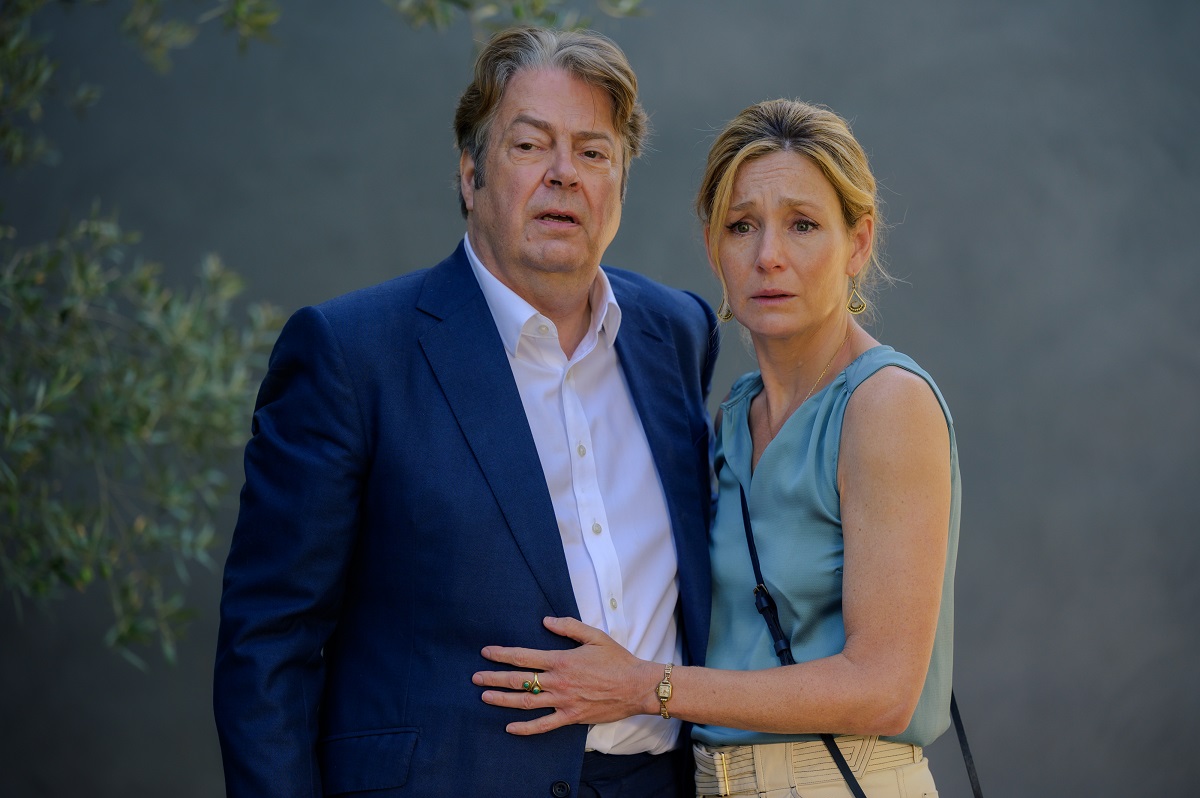 Murder in Provence (2022)
Roger Allam (Endeavour, The Thick of It), Nancy Carroll (The Crown, Father Brown) and Keala Settle (The Greatest Showman) star in this upcoming adaptation of M.L. Longworth's A Provençal Mystery novels. The series follows Antoine Verlaque (Allam), an investigating judge in Aix-en Provence, and his romantic partner Marine Bonnet (Carroll) as they investigate and solve murders and mysteries in their idyllic homeland. They also get help from Hélène (Settle), a detective and long-time confidant to Antoine.
The series will have three 90-minute episodes.
RELATED: Like shows set in France? Check out 19 of the Best French Mystery Shows for British TV Fans.
March 15th BritBox Premieres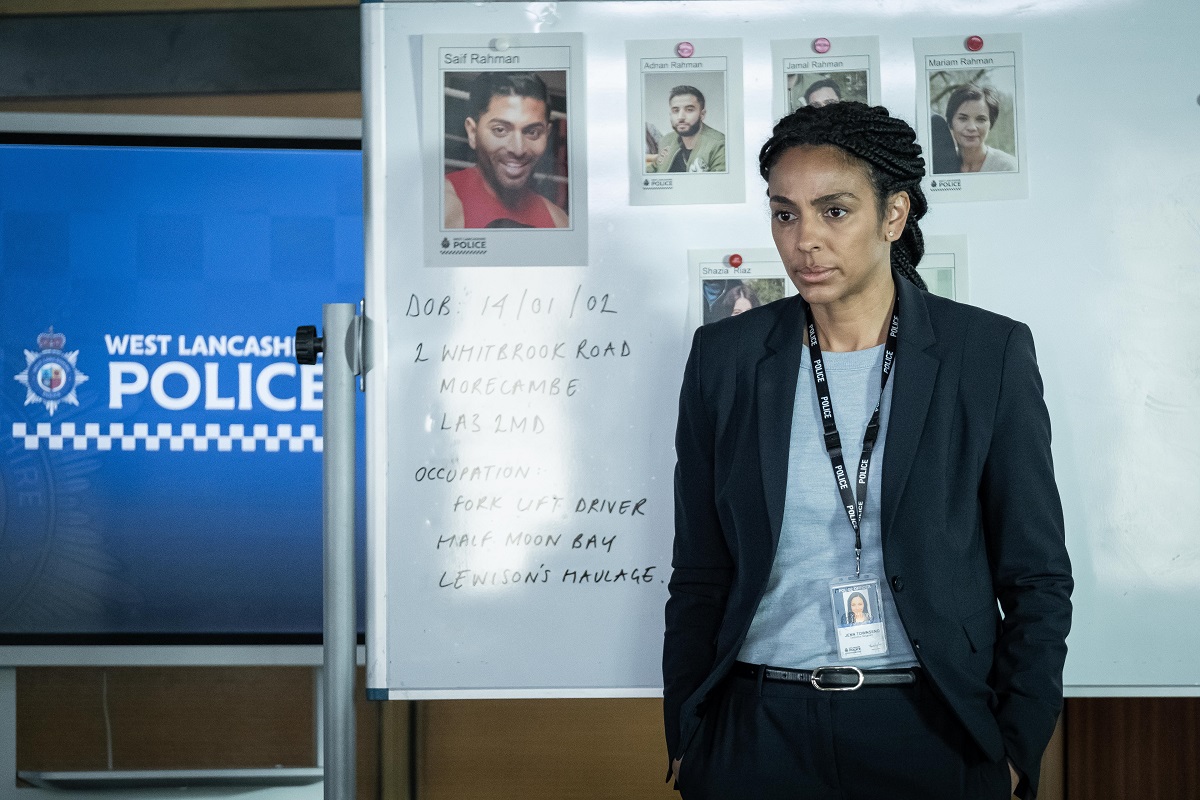 The Bay, Season 3
The new season of this gritty seaside crime drama sees Morven Christie replaced by Marsha Thomason as DS Jenn Townsend. On the first day of her new job as FLO, a body is found in the bay. The family proves difficult to work with, but she'll have to learn to handle them if they're to make progress on the case. At the same time, Townsend also struggles with her new blended family and the challenge of settling into a new town.
Catch up on past seasons HERE
RELATED: Like atmospheric crime dramas that aren't too light and silly? Check out 17 British TV Shows Like Broadchurch
March 22nd BritBox Premieres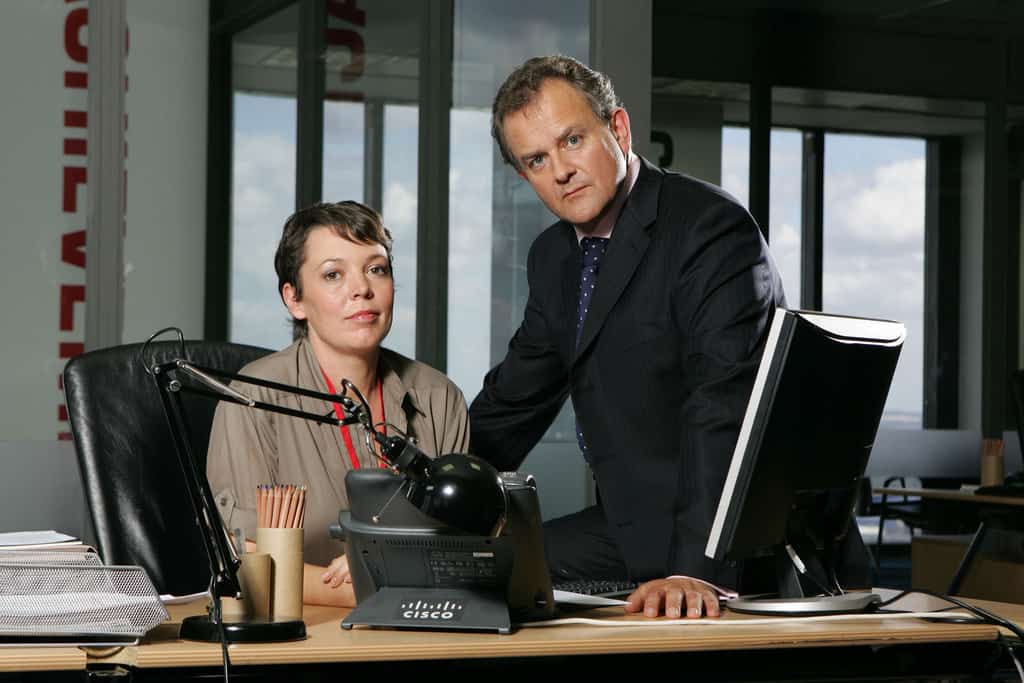 Twenty Twelve (2011 – 2012)
Hugh Bonneville, Olivia Colman, and Jessica Hynes are among the stars of this mockumentary-style series about the team responsible for planning the 2012 London Olympics. Together, they'll deal with everything from horse dung to traffic light timing.
Want to watch sooner? You can purchase it HERE on Amazon.
RELATED: 20 Hilarious British TV Workplace Comedies
March 29th BritBox Premieres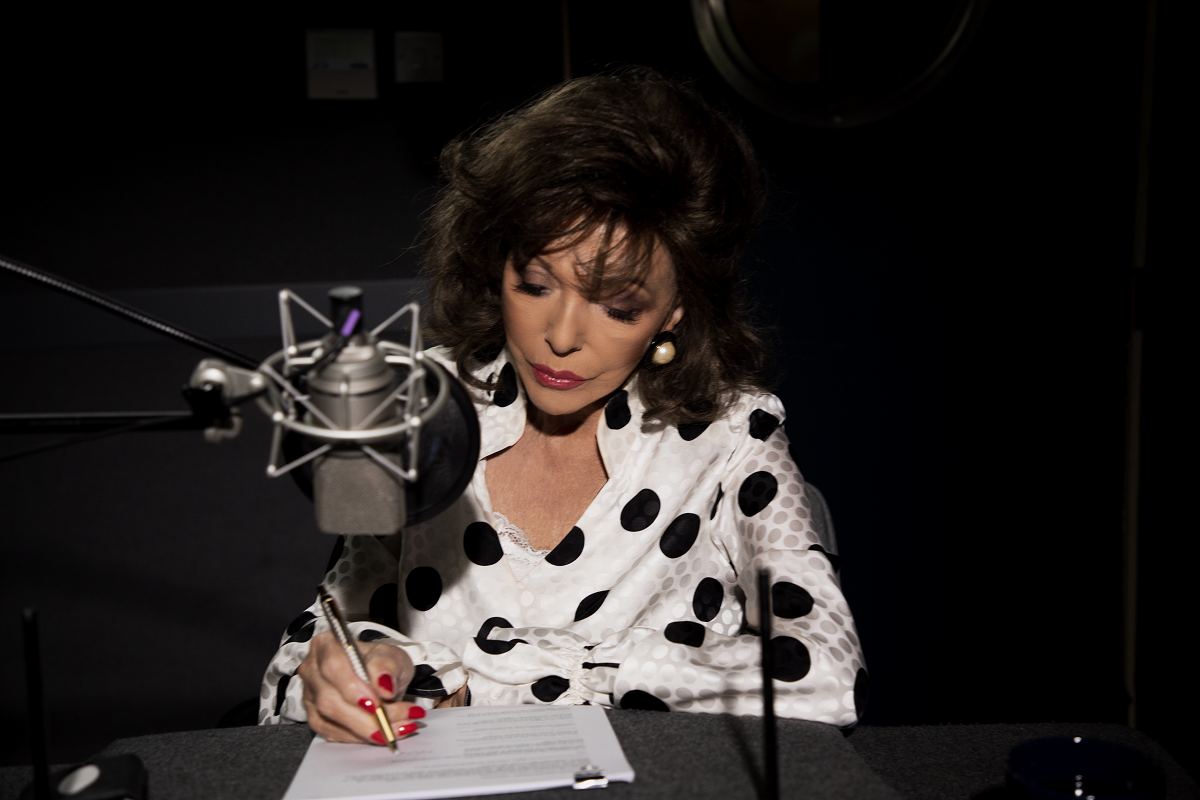 This is Joan Collins
This feature-length documentary takes a look at the long and interesting life of London-born Joan Collins. From the beginning of her career during the Golden Age of Hollywood to later years in Dynasty, her life has been full of excitement, glamour, and handsome men. The documentary is narrated by Joan herself, and it uses a mix of interviews, archival footage, and even home videos to tell her story.
March BritBox Premieres: Date TBD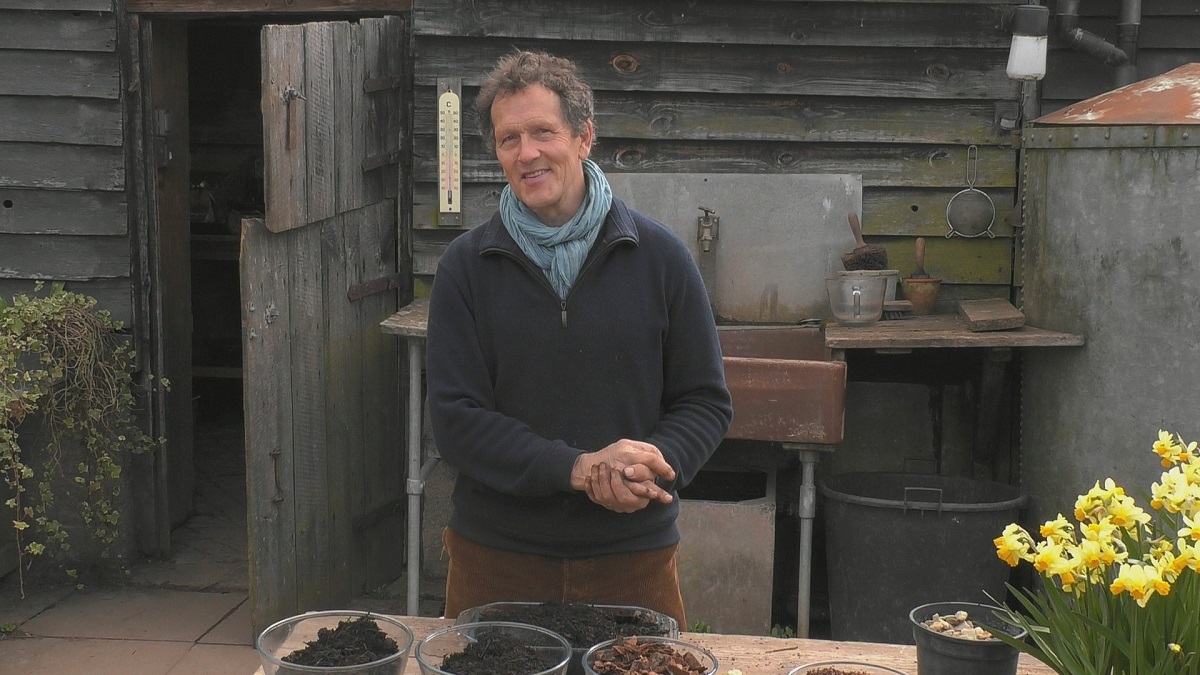 Gardeners' World 2022
Garden master Monty Don returns for another 32 episodes full of tips and ideas to help you get the most from your garden. Mary Berry will appear as a special guest this season.
RELATED: Great British TV Shows that Celebrate the UK's Nature & Countryside
Which New BritBox Shows Will You Be Watching in March 2022?
For us, Murder in Provence and Gardeners' World are the most exciting premieres of the month – but we'll probably give The Bay at least one episode to see if it's any good without Morven Christie. Unlike shows like Doctor Who or Death in Paradise, I'm not sure there's a rich enough world or set of characters to allow for swapping out main characters without losing something, but it's worth giving it a shot.
Don't have a BritBox account? You can sign up for one HERE on their website, or HERE on Amazon Video (particularly useful if you prefer to manage subscriptions through Amazon or you don't have a smart TV that supports BritBox). Not sure about the BritBox vs. Acorn TV decision for your British TV watching needs? We compare the two HERE.
Save it on Pinterest!