90+ British TV Shows on Hulu
In some cases, we earn commissions from affiliate links in our posts.
Last Updated on July 16, 2020 by Stefanie Hutson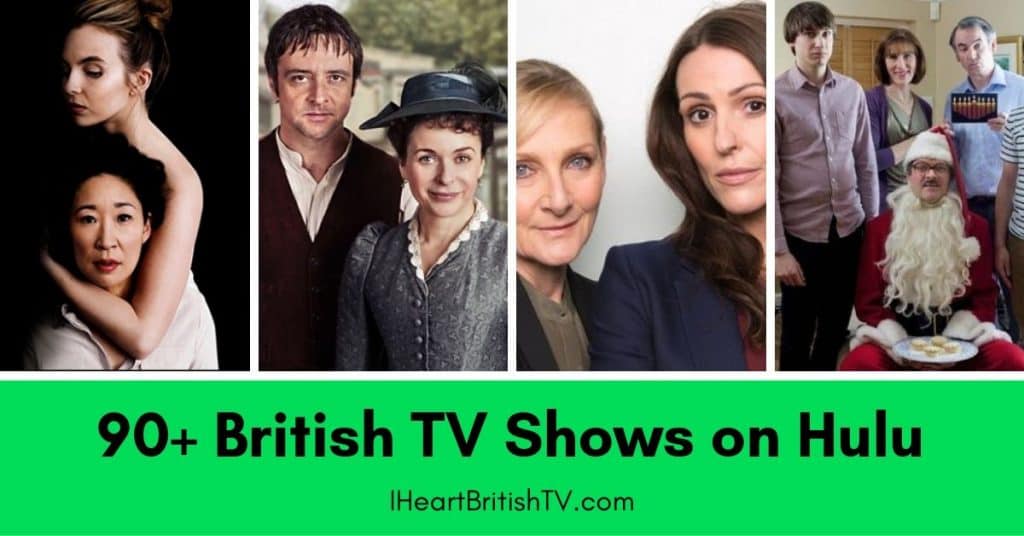 Among British TV fans, certain streaming services are kind of a no-brainer. Acorn TV and BritBox are the most obvious choices, followed closely by PBS Masterpiece, Netflix, and Amazon Prime Video. But what about Hulu? Most people know it's full of the latest American TV shows, but what a lot of people don't realise is that it's home to loads of great British TV shows – including many you won't find anywhere else.
Though we wouldn't call any of the shows below BAD, we've highlighted some of our favourites in green.
The Best British TV Shows on Hulu
British Comedies on Hulu
Gavin & Stacey – After meeting online, Welsh Stacey and Essex-based Gavin finally meet and embark upon a relationship.
Peep Show – Two very different flatmates somehow manage to get along in spite of the troubles they frequently attract.
Fresh Meat – Six young friends prepare to go off to university.
Whose Line Is It Anyway? – While the US has since made its own version, this is the original Whose Line, the show where four performers create characters, songs, and scenes on the spot based on prompts they receive from the host or audience.
Pramface – In Edinburgh, a young woman sleeps with an even younger man and finds herself pregnant.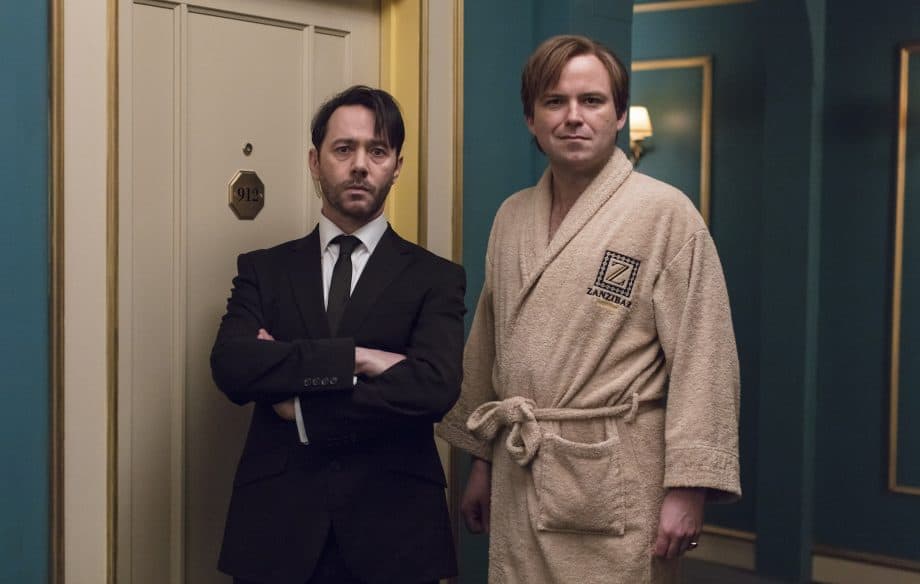 Inside No. 9 – This unusual anthology series showcases a mixture of dark humor, crime, drama, and horror.
Threesome – A straight couple and their gay friend live together happily until one sordid night changes their lives forever.
Dead Boss – Helen Stephens has been wrongly convicted of killing her boss, and while she hopes she'll be cleared soon, everyone she knows seems to want her in prison.
The League of Gentlemen – In Northern England, a strange little town called Royston Vasey does life just a bit differently.
Little Britain – This frequently offensive British sketch comedy brings us some of the most memorable characters to grace British television screens.
The Kennedys – Katherine Parkinson (The It Crowd) stars in this comedy about a family moving from a housing estate to a home, eager to move up the social ladder.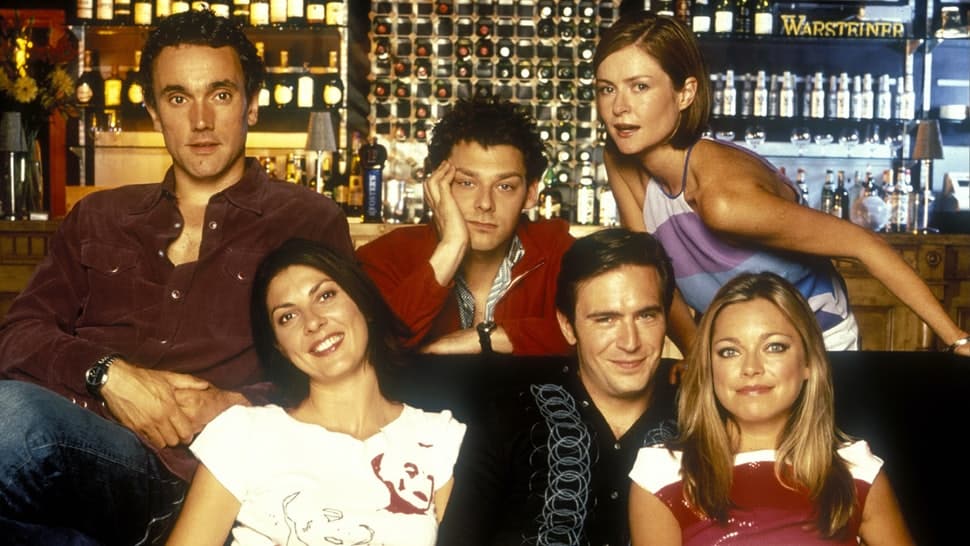 Coupling – Six young adults in London navigate the work, love, and the transition into responsible adulthood. Many have called this "the British Friends".
The Aliens – After aliens crash-land in the Irish Sea, they're allowed onto British soil but forced to live in a ghetto called Troy.
Dirk Gently's Holistic Detective Agency – While this reinterpretation of the famous Douglas Adams detective is technically an American production, it's based on the work of a British author, so we'll include it. In this one, a holistic detective investigates cases involving the supernatural.
Hunderby – Julia Davis stars in this dark period comedy about a woman who washes ashore after a shipwreck off the English coast.
The Hitchiker's Guide to the Galaxy – Based on the classic Douglas Adams novel, this series is the classic 1981 adaptation in which Arthur Dent and his friend Ford Prefect escape Earth's destruction and find themselves bouncing from one adventure to another in outer space.
Outnumbered – This partially-improvised family comedy explores the harsh and occasionally hilarious reality of what happens when you're outnumbered by your children.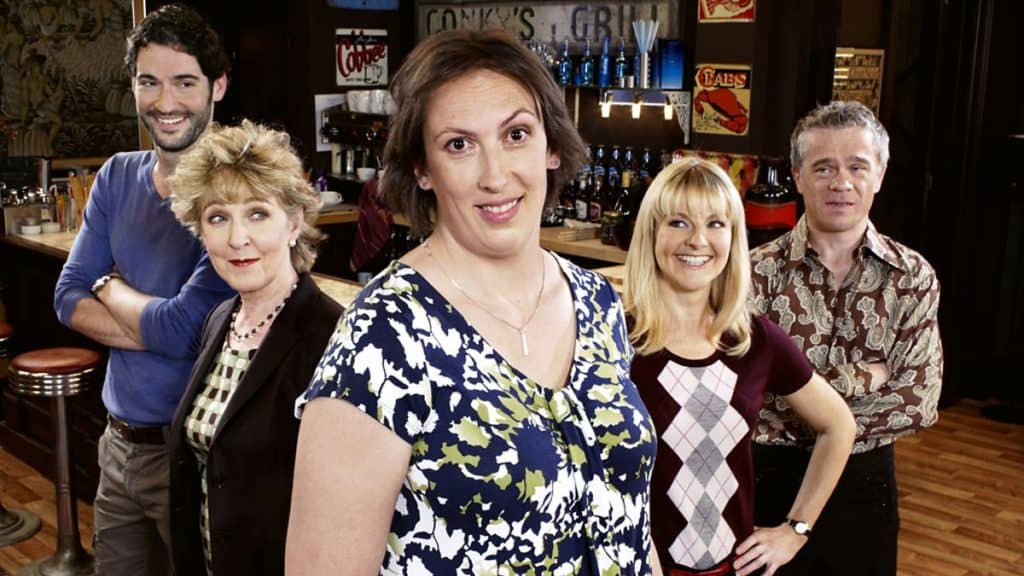 Miranda – Miranda Hart stars as a lovably awkward woman who runs a joke shop with her best friend and seems to specialize in getting herself into pickles.
Kingdom – Stephen Fry stars in this quirky British dramedy about a Norfolk solicitor whose life is dominated by the disappearance of his brother and the reappearance of his sister.
Spy – When a man loses his self-esteem and the respect of his loved son, he has to take drastic action to get it back.
Cockroaches – In a post-apocalyptic world, a small family tries to survive.
Misfits – A group of young offenders develops superpowers when they're struck by lightning.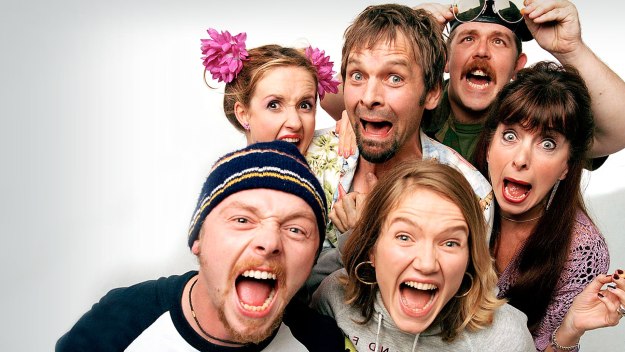 Spaced – North Londoners Tim and Daisy pretend to be in a relationship so they can get an affordable apartment.
The Mighty Boosh – Two young musicians work in a zoo for a madman.
Gameface – A young woman navigates her 30s with the help of her friends, a questionable life coach, and her eternally patient driving instructor.
Moone Boy – A young boy copes with life in a small Irish town, thanks to his imaginary friend.
The Office – If you enjoyed the US version of The Office, you'll like watching the original Ricky Gervais creation that inspired it.
Absolutely Fabulous – A couple of middle-aged women drink, party, and generally avoid "acting their age".
Black Books – Bernard Black runs a bookshop, but he's not particularly good at dealing with customers.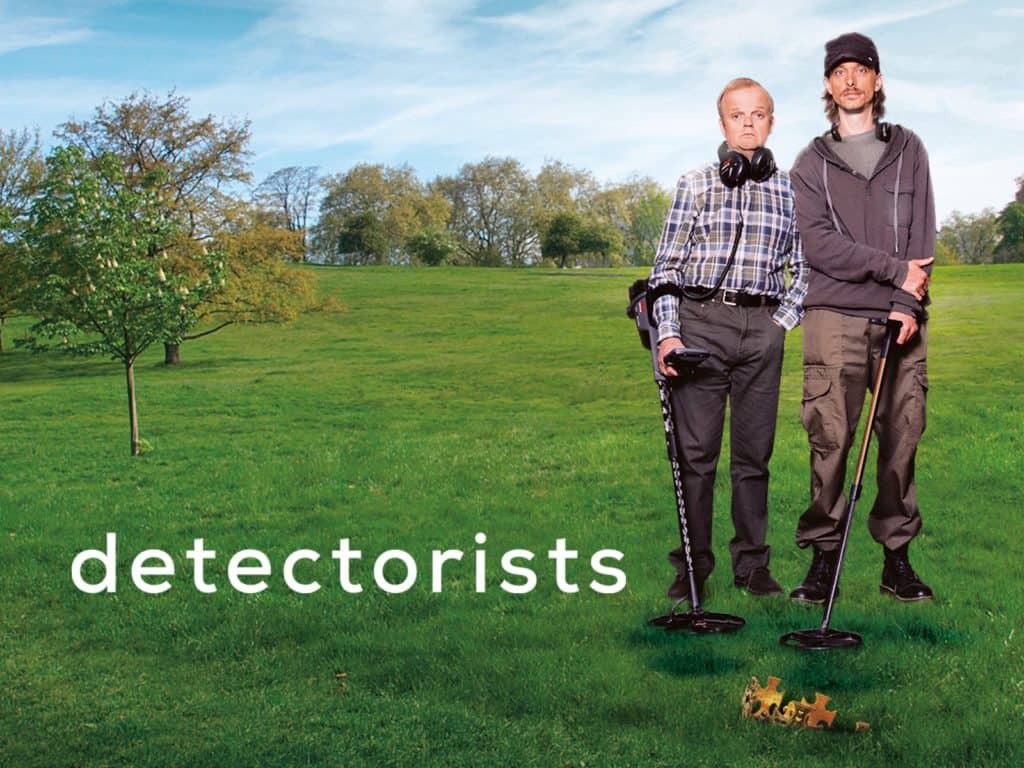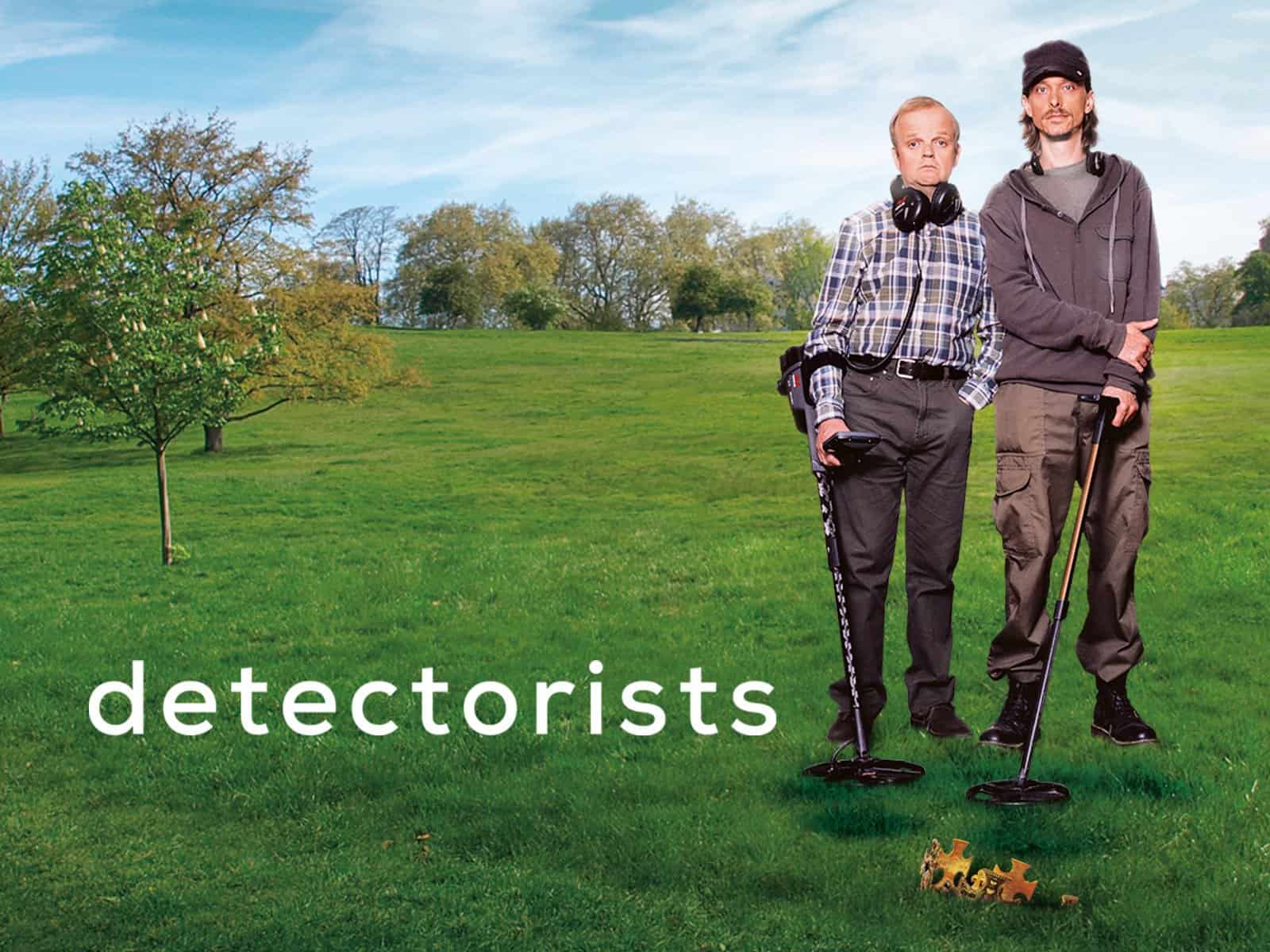 Detectorists – This brilliantly gentle comedy features two male friends with a passion for metal detecting.
The Thick of It – This British political satire follows elected officials who are willing to do whatever it takes to keep their comfortable jobs.
Friday Night Dinner – Each Friday night, a Jewish British family meets for dinner. It never goes smoothly (and it always includes a visit from eccentric neighbour Jim).
Horrible Histories – While designed for children, this amusing educational program is every bit as entertaining for adults. The sketches cover different parts of history, but always with a dramatic or funny take on the event.
Blackadder – In this classic British comedy, Prince Edmund the Black Adder spends his days thinking up ways to get his hands on the crown.
Wasted – In the fictional West Country village of Neston Berry, young slackers spend their days getting drunk and smoking marijuana at "Stoned Henge", a souvenir shop and tattoo parlour.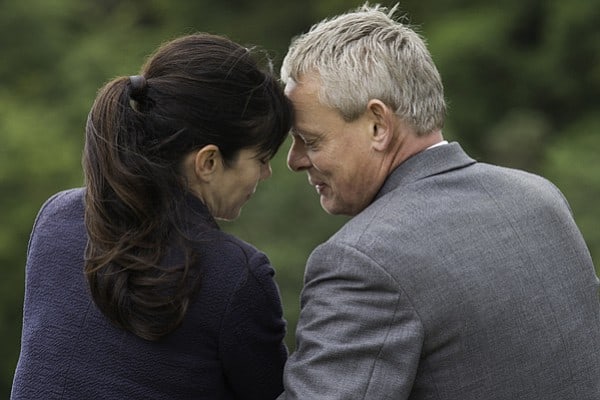 Doc Martin – After developing an aversion to blood, Doc Martin becomes a GP in a small coastal community in Cornwall.
Uncle – An immature musician is forced to grow up quickly when circumstances require him to care for his young nephew.
A Bit of Fry & Laurie – Hugh Laurie and Stephen Fry star in this early 1980s British sketch comedy classic.
Shameless – On a rundown housing estate in Manchester, England, the shameless Gallagher family lives, loves, and gets into more than their fair share of trouble.
Getting On – This dark comedy follows the staff and residents in a geriatric ward.
Mr. Bean – Rowan Atkinson stars as England's much-loved quiet, awkward goofball.
Spy – This 2011 sitcom follows an unliked, unsuccessful man who accidentally takes a placement test to become a spy…and passes. Even after he explains the mixup, he's accepted for training.
The Wrong Mans – After a council worker answers a ringing phone at the site of a crash, he and an acquaintance in the same building become entangled in a web of crime and corruption. James Corden (Gavin & Stacey) and Mathew Baynton (Horrible Histories) star.
Dream Corp LLC – Though this animated series is not strictly British, Brit Stephen Merchant plays a lead role as T.E.R.R.Y., and the series includes guest appearances from Liam Neeson, Toby Kebbell, and Rupert Friend. It's a workplace comedy that takes place in a dilapidated dream therapy centre in a strip mall. Patients come to have their dreams recorded, studied, and occasionally, adjusted. Darren Boyd (The Salisbury Poisonings) stars.
British Dramas & Mysteries on Hulu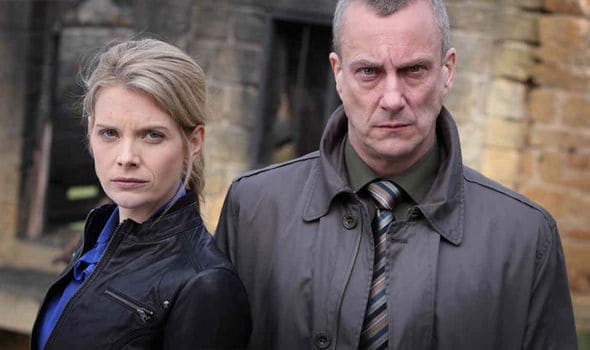 DCI Banks – Stephen Tomkinson (Ballykissangel, Wild at Heart) stars as DCI Alan Banks, a skilled but stubborn Yorkshire-based investigator.
Agatha Christie's Marple – Hulu offers six seasons of the classic Agatha Christie sleuth.
Jane Eyre – This 2006 two-part adaptation of the classic Charlotte Bronte novel tells the story of a young woman who falls in love with the dark and brooding Mr. Rochester.
Lark Rise to Candleford – Set in the 19th century, this series focuses on a young woman who moves to Oxfordshire to become a postmistress.
Sense & Sensibility – When a woman finds herself newly widowed and destitute with three unmarried daughters, she downsizes and attempts to find good husbands for them.
In the Flesh – After the government gets a handle on the recent zombie epidemic, they begin to rehabilitate zombies for re-entry into society. They aren't always warmly received.
Run – Olivia Colman and Lennie James are among the stars of this series about four individuals whose lives are connected through a series of events.
Taggart – Originally a miniseries called Killer, this long-running Scottish police procedural follows investigations of gruesome crimes in and around the city of Glasgow.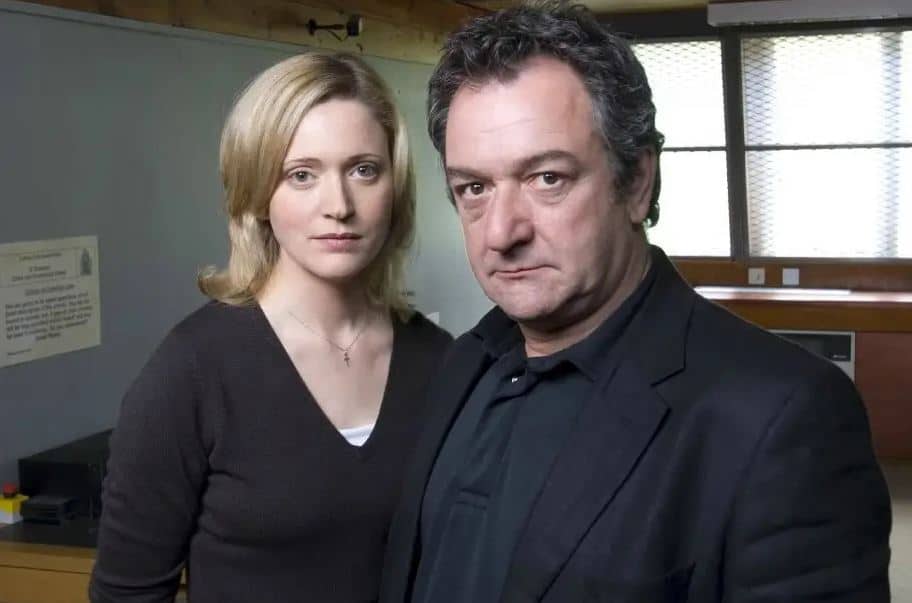 Rebus – Based on the novels of Scottish author Ian Rankin, Inspector Rebus smokes, drinks, and doesn't have a lot of luck with his personal life.
New Tricks – This long-running series focuses on a group of police who come out of retirement to
Whitechapel – Detectives in London's Whitechapel district investigate historic copycat murders.
Silk – This British legal drama focuses on London barristers from a set of criminal law chambers.
Daniel Deronda – This 2002 adaptation of George Eliot's final novel focuses on a Victorian man torn between the love of two women.
David Copperfield – This 1999 miniseries is a two-part adaptation of Dickens' famous work.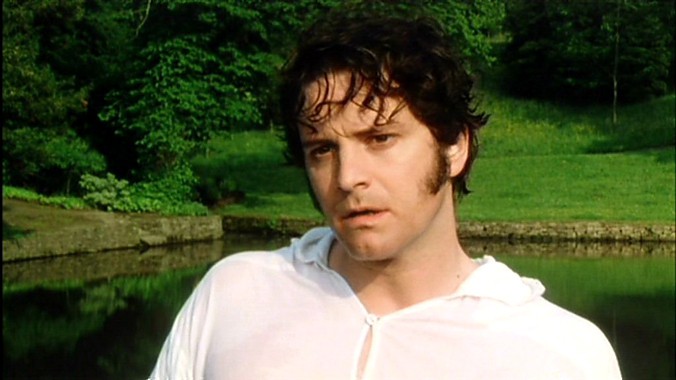 Pride & Prejudice – Colin Firth and Jennifer Ehle star in this 1995 adaptation of the classic tale of Elizabeth Bennet and the snobbish but enticing Mr. Darcy.
Upstairs Downstairs – In 1936 London, a family and their servants share occupancy of a townhome.
My Mad Fat Diary – In 1990s Lincolnshire, a young woman grapples with depression and body image issues.
Atlantis – A young man washes up on the shores of ancient Atlantis.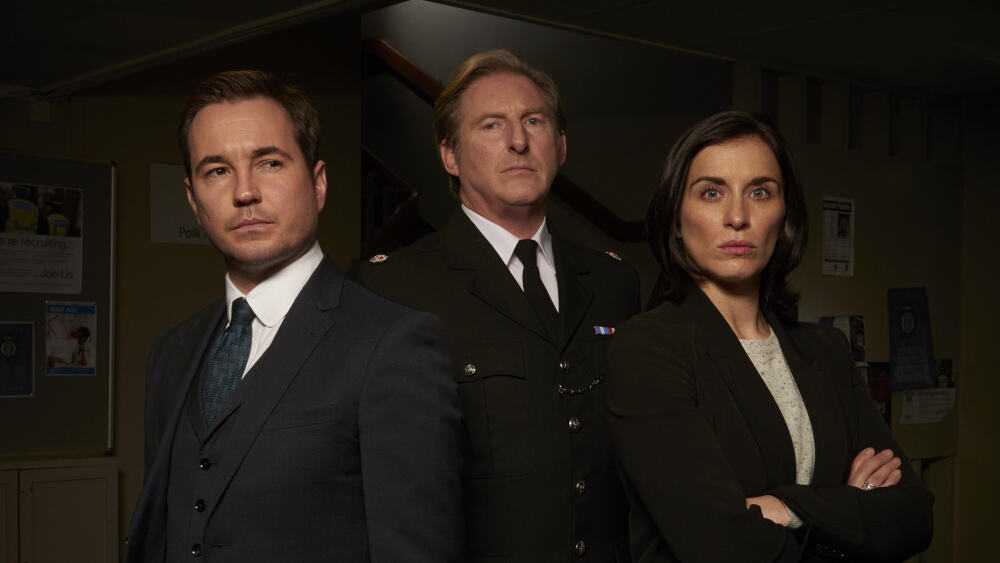 Line of Duty – Detective Steve Arnett works in a fictional anti-corruption unit to help ferret out the worst individuals on the police force. Love Line of Duty? Check out our interview with Jed Mercurio.
Primeval – When strange things start happening around England, a professor and his team are forced to capture a variety of unusual creatures from other time periods. Includes Ben Miller (of Death in Paradise).
Banana – This Channel 4 miniseries follows 8 couples through a variety of relationship dramas.
Banished – British convicts are sent to Australian to pay for their crimes, and both they and the soldiers have a great deal of adapting to do.
Bleak House – This classic BBC Dickens adaptation is based on the legal drama of the same name. The central story surrounds a person who left several versions of his will when he died.
Paradox – This sci-fi police drama focuses on a group of investigators who seek out evidence for crimes that haven't yet occurred.
Silent Witness – This long-running crime drama focuses on crimes from the perspective of forensic pathologists and scientists.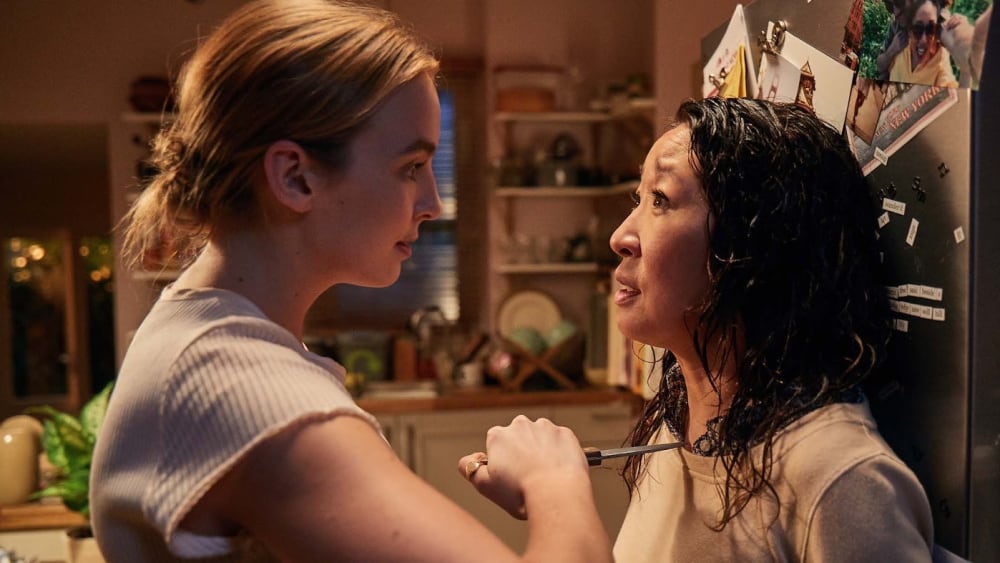 Killing Eve – A bored but highly competent MI5 officer trades her life behind a desk to pursue an elusive and particularly aggressive female serial killer.
Spooks (aka MI-5) – This series ran for roughly a decade, and followed missions of MI-5, the UK's domestic intelligence organization.
Intruders – John Simm (Life on Mars) and Mira Sorvino star in this supernatural series about a secret group of people who seek immortality by occupying the bodies of others. Based on Michael Marshall Smith's novel.
Criminal Justice – Each of the two seasons of this crime drama follow an accused criminal through the criminal justice system.
The Passing Bells – This series tells the story of two young men – one British, one German – who defy their parents and enlist to fight in World War I.
The Fades – A young man is haunted by dreams he can't explain, and he begins to see spirits around him – some of them malicious.
Butterfly – When a young boy named Max decides he would prefer to live as a girl named Maxine, his parents have to decide how to handle it.
Scott & Bailey – This series follows two highly-skilled but personally troubled female detectives who work together.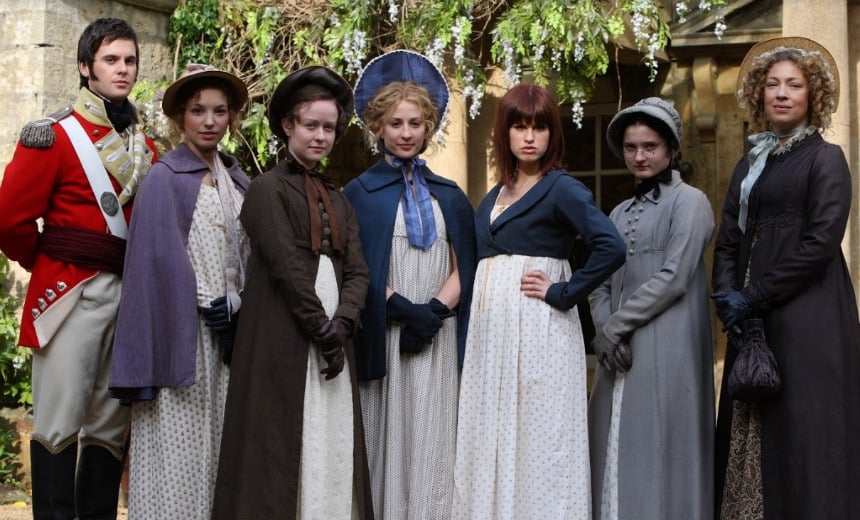 Lost in Austen – A devoted Jane Austen fan is surprised to suddenly find herself to have swapped places with Elizabeth Bennet.
The Musketeers – This modern retelling of the classic Dumas novel includes appearances by Peter Capaldi, Tom Burke, and Rupert Everett.
Hard Sun – Two detectives work together to fight crime in a world that may be doomed anyway.
Prime Suspect – In this quintessential British crime series, Helen Mirren stars as Detective Jane Tennison, battling crime and a fair bit of sexism on the job.
Bedlam – When a haunted former asylum is turned into a high-end apartment building, it has unexpected consequences for the building's new tenants.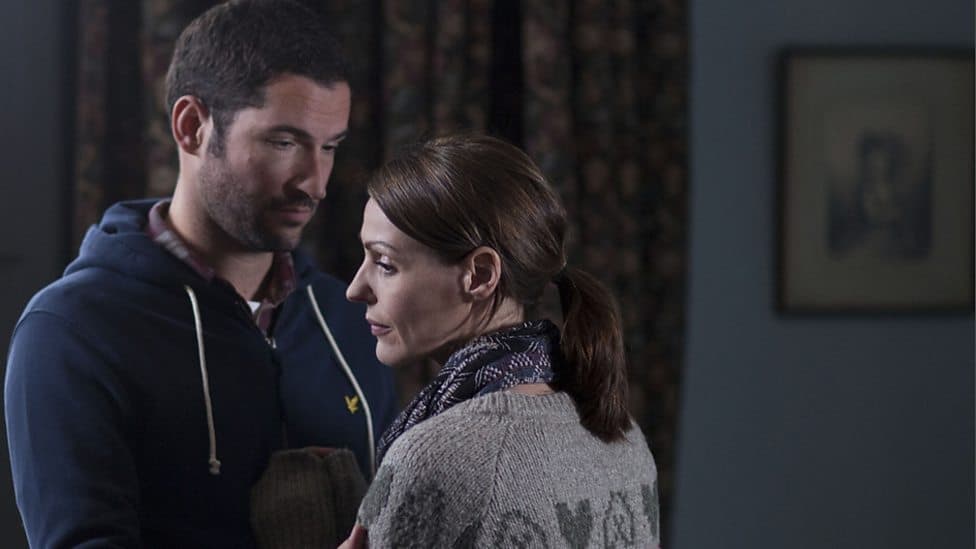 The Secret of Crickley Hall – Suranne Jones and Tom Ellis star in this supernatural miniseries about a family that relocates to a grand old estate up north after the disappearance of their young son.
The Indian Doctor – An Indian doctor and his wife move to a small Welsh mining village during the 1960s. While initially distrusted, they quickly become an invaluable part of the local community.
Dates – Each episode of this drama follows along on a different first date in London. Though it might sound like a reality show, it's actually a drama – and it includes Will Mellor of No Offence fame.
Prey – Manchester detective Marcus Farrow (played by John Simm) is on the run, accused of a crime and desperate to prove his innocence. All the while, his former friends and colleagues do their best to hunt him down. This series reunites Philip Glenister and John Simm, who also appeared together in Life on Mars.
Oliver Twist – In this 2007 adaptation of the Dickens classic, we see appearances from Morven Christie, Tom Hardy, and Sarah Lancashire, among others. The story focuses on the difficult life of a young orphan after he's sold into an apprenticeship with an undertaker.
Pilgrimage – In 13th-century Ireland, a group of monks set out on a dangerous mission to transport an important relic to Rome.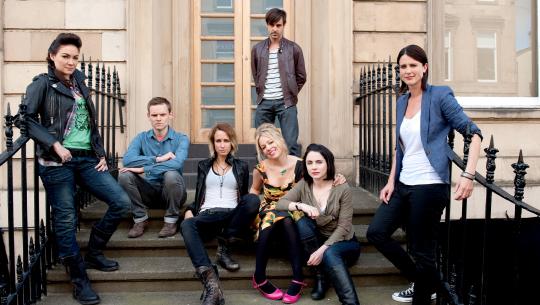 Lip Service – This dramedy focuses on the romantic lives of lesbian women in the Scottish city of Glasgow.
Harlots – In 18th century London, a brothel owner struggles to raise her daughters.
The Split – After a 30 year absence, a family of female lawyers has enough trouble dealing with their personal lives…and then their long-absent father returns.
British Reality Shows on Hulu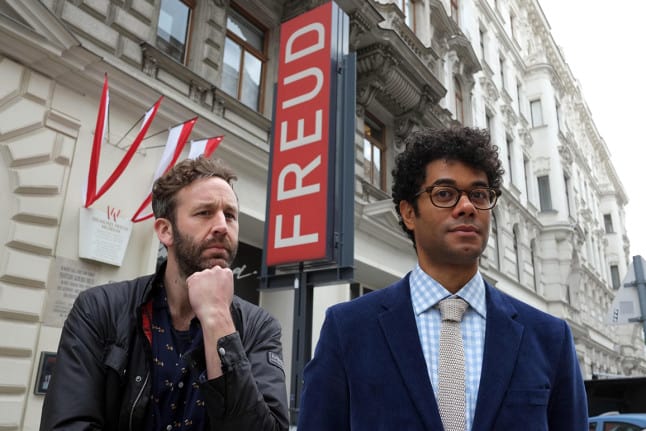 Travel Man – Richard Ayoade (of IT Crowd fame) takes 48 hour trips to various destinations, always bringing along a celebrity guest.
Made in Chelsea – This British reality series follows a group of young and wealthy twenty-somethings in Chelsea and Kensington, two very expensive areas of London.
The Only Way is Essex – This reality series follows a group of young and "socially ambitious" individuals living in Essex, a region often stereotyped as being similar to New Jersey in the United States.
Gordon Ramsay's The F Word – Each episode of this cooking series featured Gordon Ramsay preparing a meal for 50 guests at The F Word restaurant. In between, there were segments about cooking, farming, and various challenges with guests.
Kitchen Nightmares – This series featured Gordon Ramsay attempting to help out struggling restaurants.
Gordon Ramsey's Ultimate Home Cooking – This series was designed to help people learn to cook simple, healthy, practical meals in their own home kitchens.
Gordon Ramsey's 24 Hours to Hell & Back – In this series, Gordon Ramsay attempted to help failing restaurants in just 24 hours.
Hell's Kitchen – This series pitted prospective chefs against one another, with the winner getting a head chef position.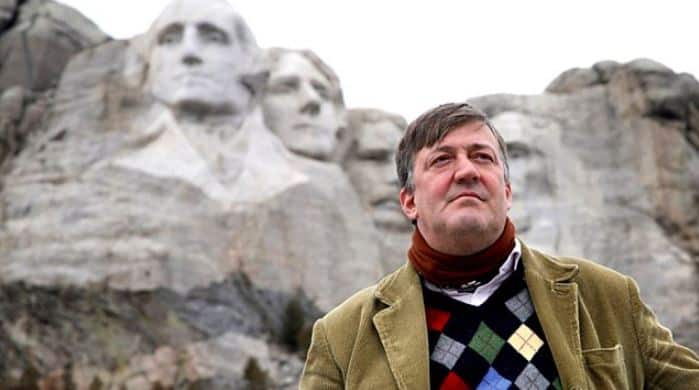 Stephen Fry in America – In this 6-part miniseries, Stephen Fry travels around the US, seeing the sights and visiting with a variety of interesting and famous people. Guests include Jimmy Wales (Wikipedia co-founder), Sting, and Morgan Freeman.
Love Island – While those of us outside the UK are normally shielded from the worst of their reality TV, this elimination dating series has found its way onto Hulu.
The Wine Show – In this reality series, actor Michael Goode travels around learning about wine, drinking wine, and generally celebrating the existence of wine.
British Soap Operas on Hulu
Hollyoaks – This British soap opera focuses on the lives of young people in a fictional suburb of the real city of Chester.
Coronation Street – This long-running British soap opera revolves around the lives of working class people on Coronation Street.
Save it on Pinterest